Trout Lake Wedding at Hollenbeck Park, WA
All right folks. I'm coming out of blog retirement for this one.
It might sound silly since I'm not the one who got married here, but I've been waiting years for this wedding. I've had to hold back tears while photographing it, editing it, and now while writing about it.
When you see them together, you know by the looks on their faces; the love and respect just radiates between these two. It made me so emotional to finally witness it on such a grand display.
See, the first time I ever visited Trout Lake, Tari took a group of friends on a hike to a moss covered bridge where she joyfully exclaimed, "I'm going to marry Amos on that bridge someday." I remember thinking in my head, "and I'm going to photograph it!"
Flash forward many years later and these two sweetpeas who have grown into some of my closest friends finally tied the knot — literally. Indeed, I got to be the lucky one to photograph it. Capturing the day alongside me was Tari's dear friend Dorien. She flew in from the Netherlands, along with just about every film camera known to man. It's a miracle we ever made it out of that forest in time for the ceremony!
I got to spend the first part of the day with Amos, who was positively buzzing as his friends helped him get suited up and reminded him to breathe. There are too many cherished moments in this day to count, but watching Danny grab a razor to touch up Amos's shave before heading off to the ceremony was an especially sweet one.
Due to logistics the ceremony didn't happen on the tell tale bridge. Better yet, a small group of loved ones gathered around a revered tree near the family cabin. With holes in the tree that make it look like a flute, this was a place of spiritual guidance for Tari that she has shared with so many of us in the past. Even the niblings knew to hug the trunk when they got down the aisle.
What unfolded after the tear-filled ceremony — co-officiated by Tari's witch friend, and Amos's childhood friend — was everything you'd expect from a couple that has mastered the art of building community. It was a low-key campground picnic that was high-key full of deep love and admiration. The love I felt out there between everyone, not just the bride and groom, bounced around like a ping pong and left me beaming for the rest of the weekend. Being out in Trout Lake with these two and their loved ones was more than pure joy, it was just… pure.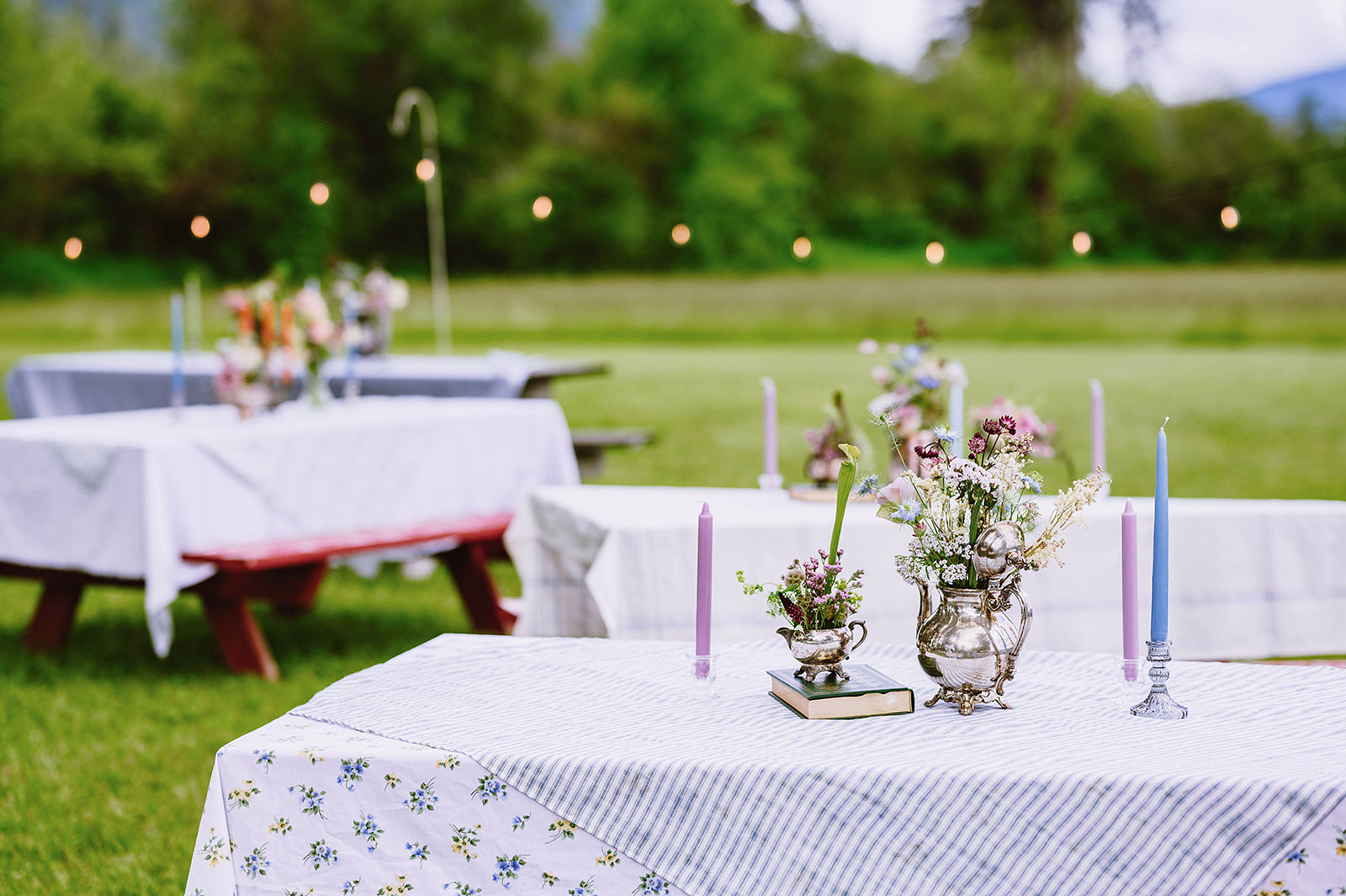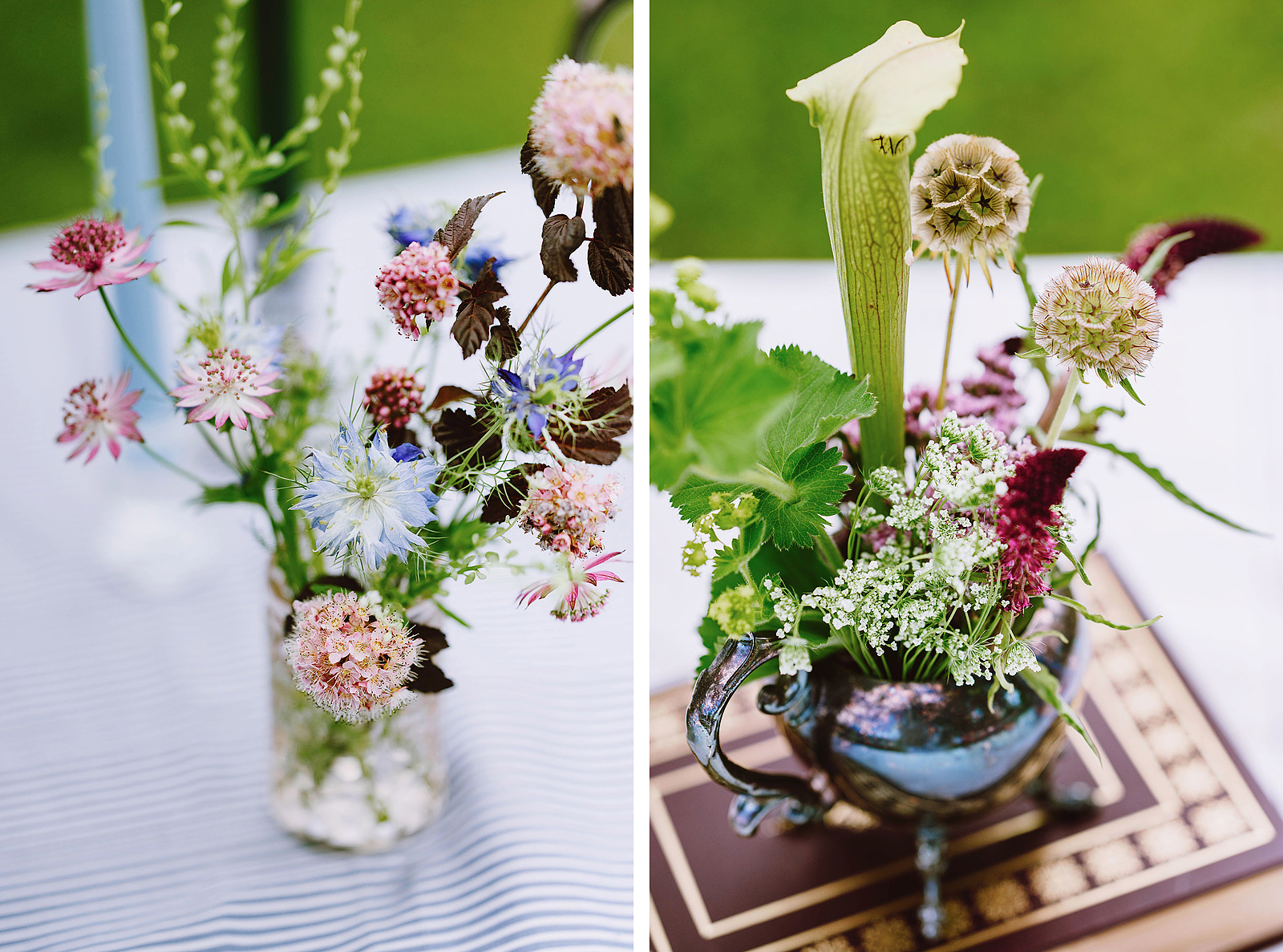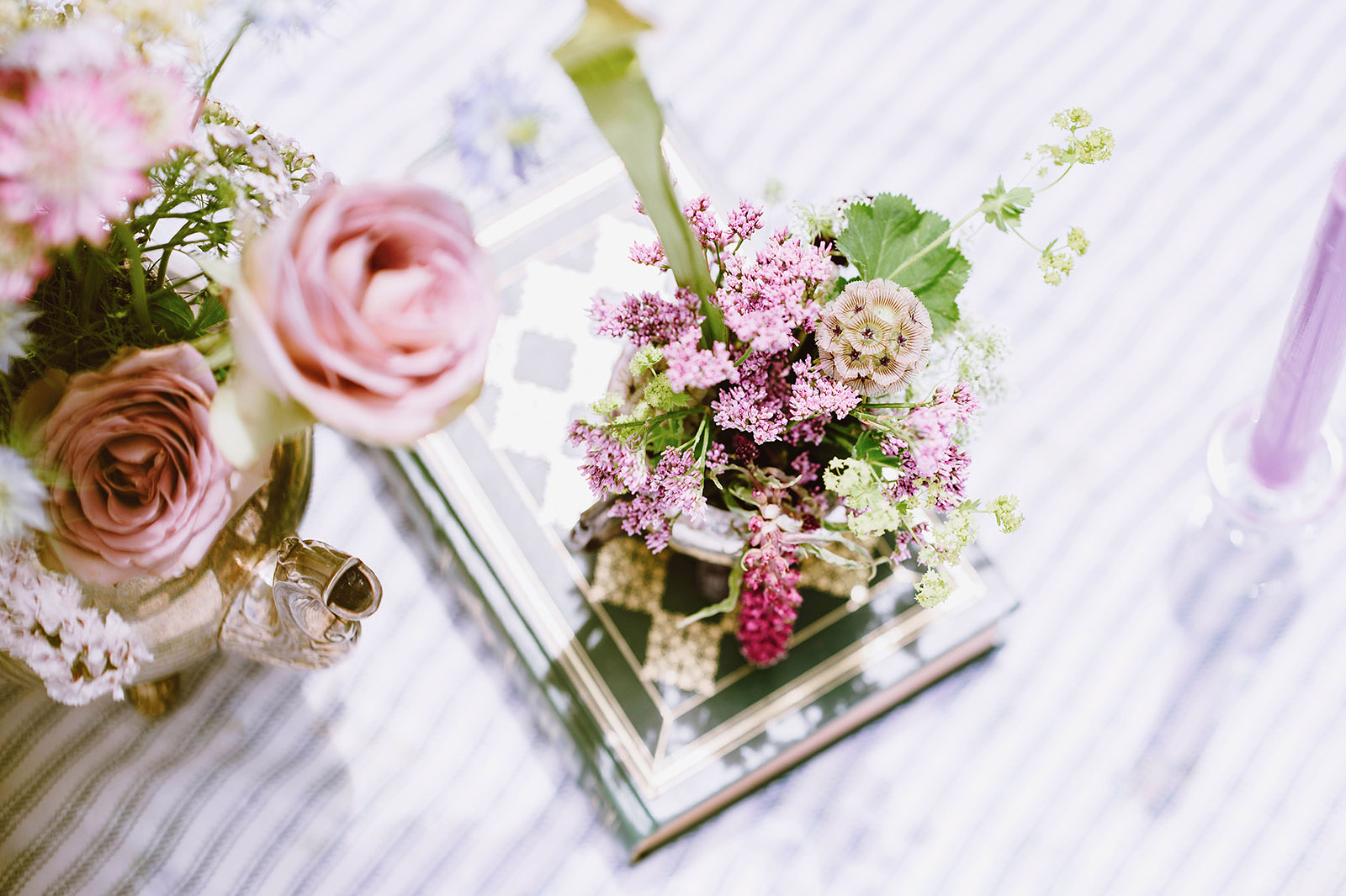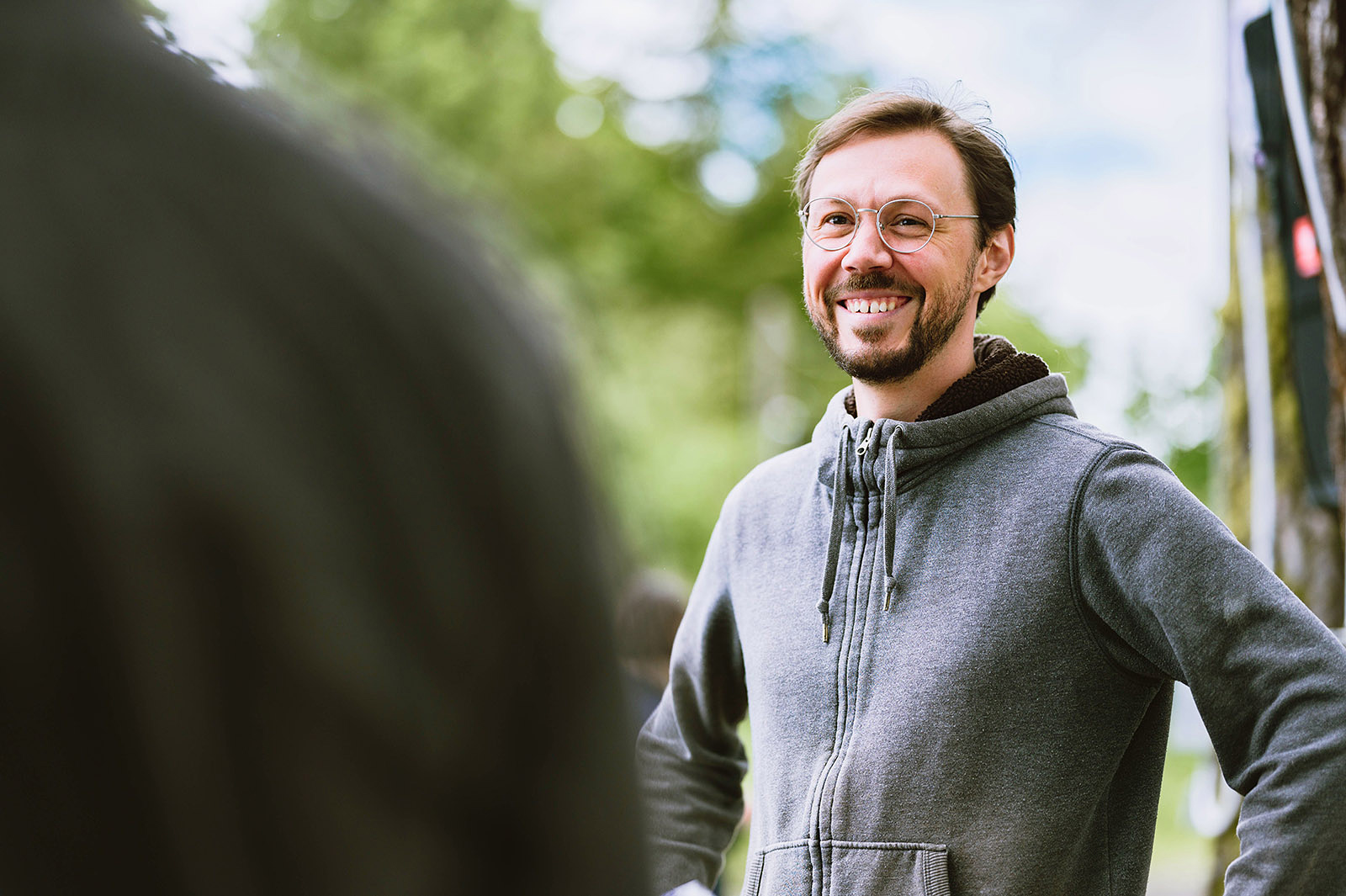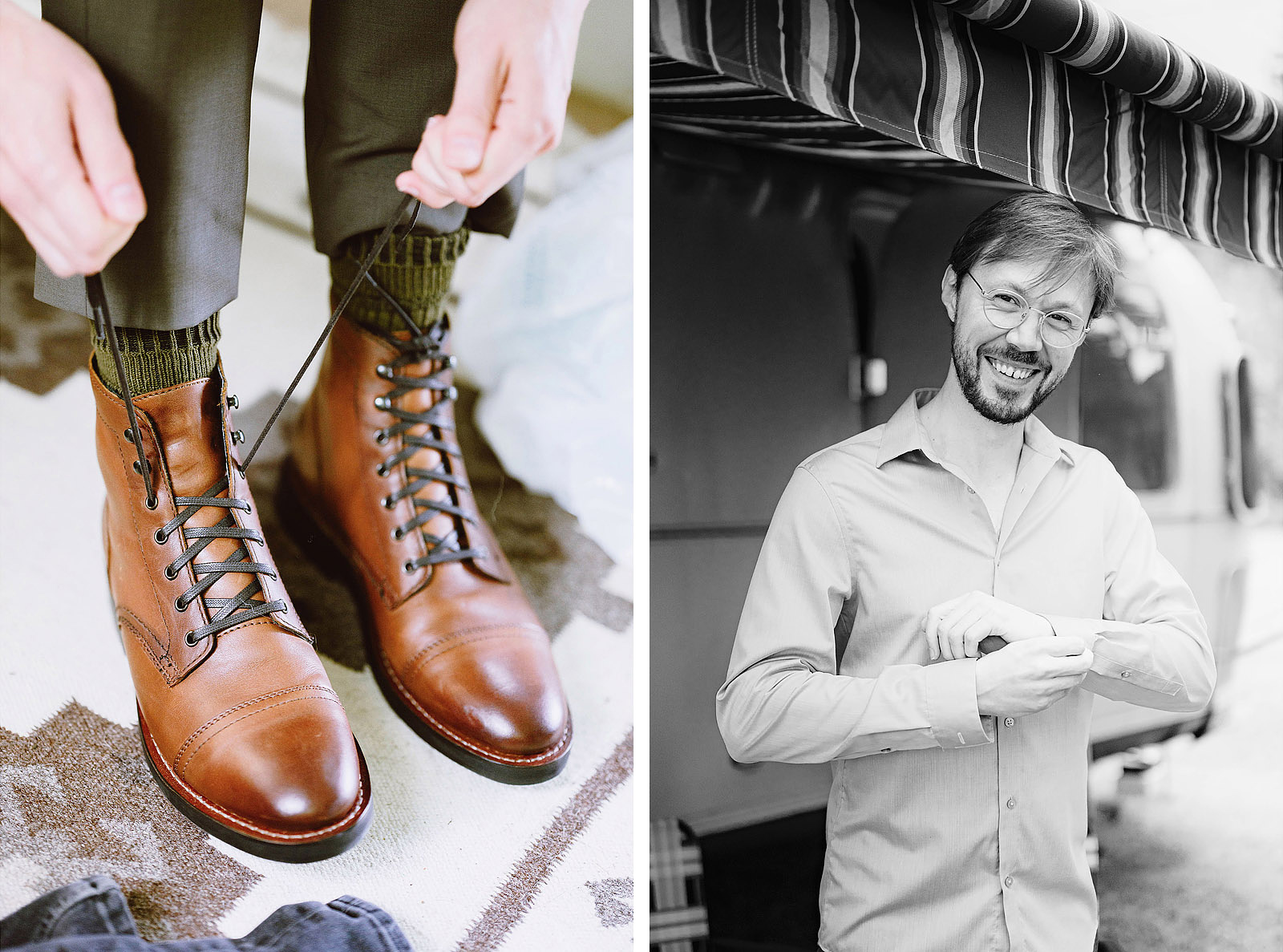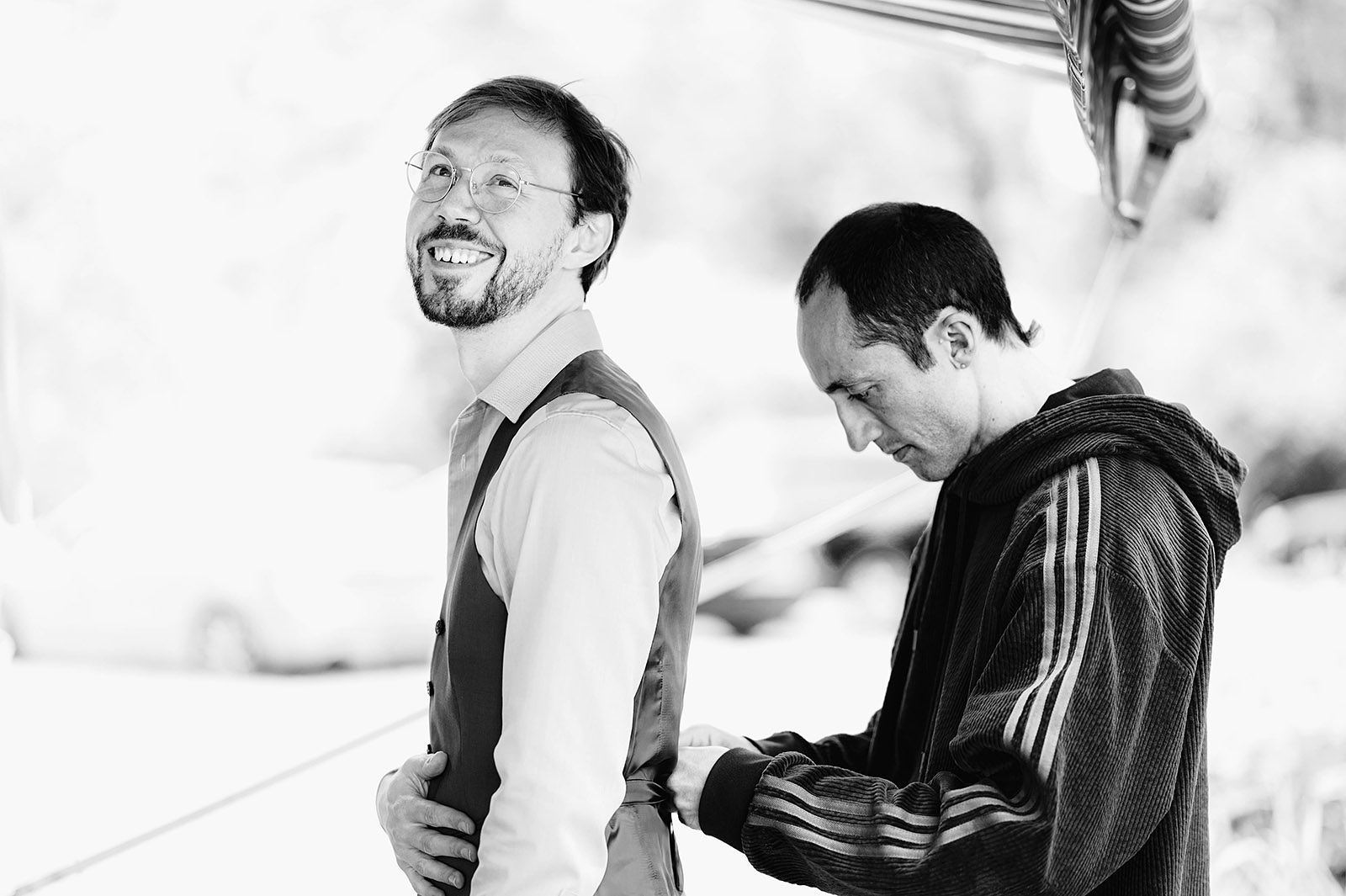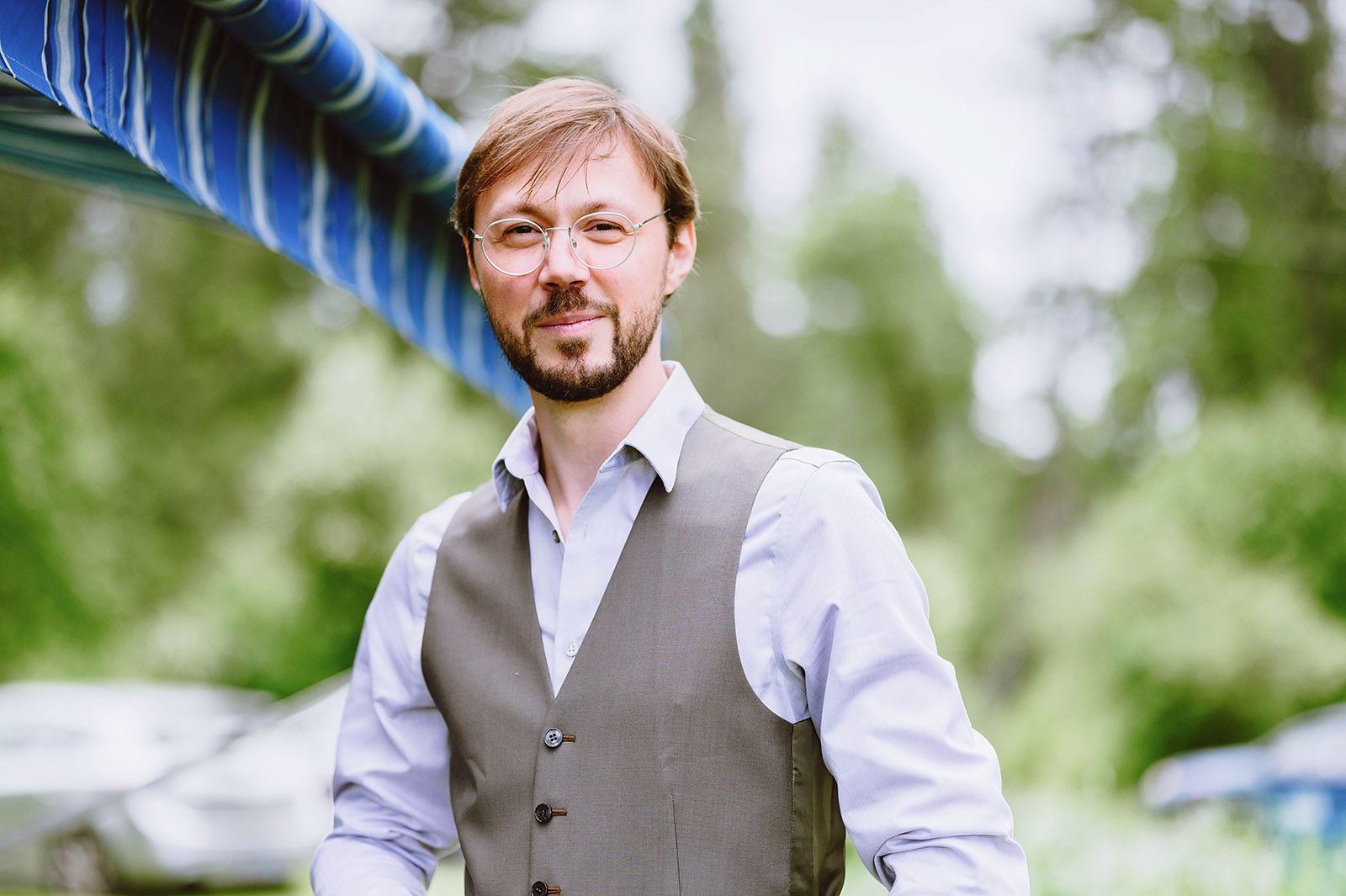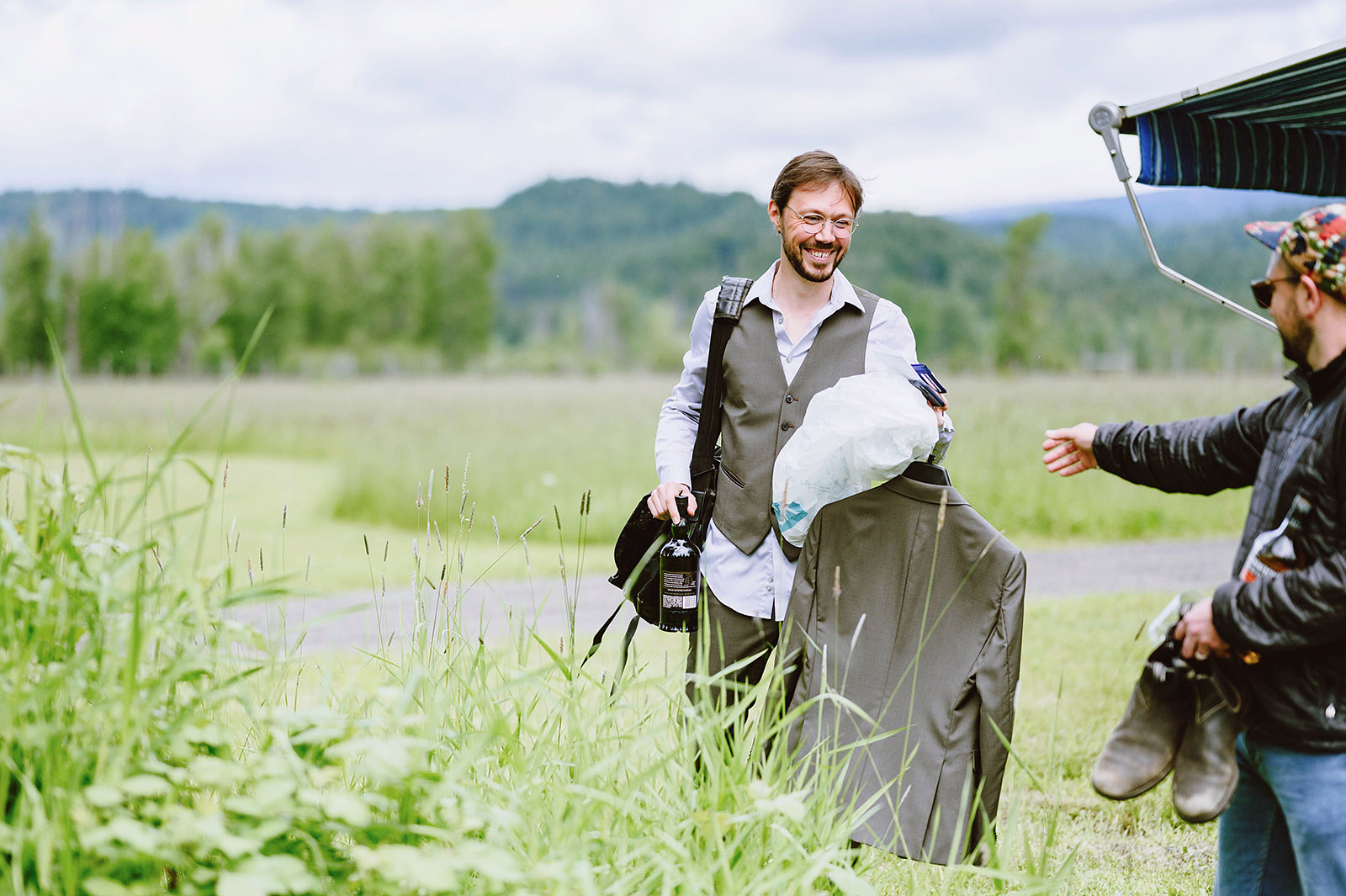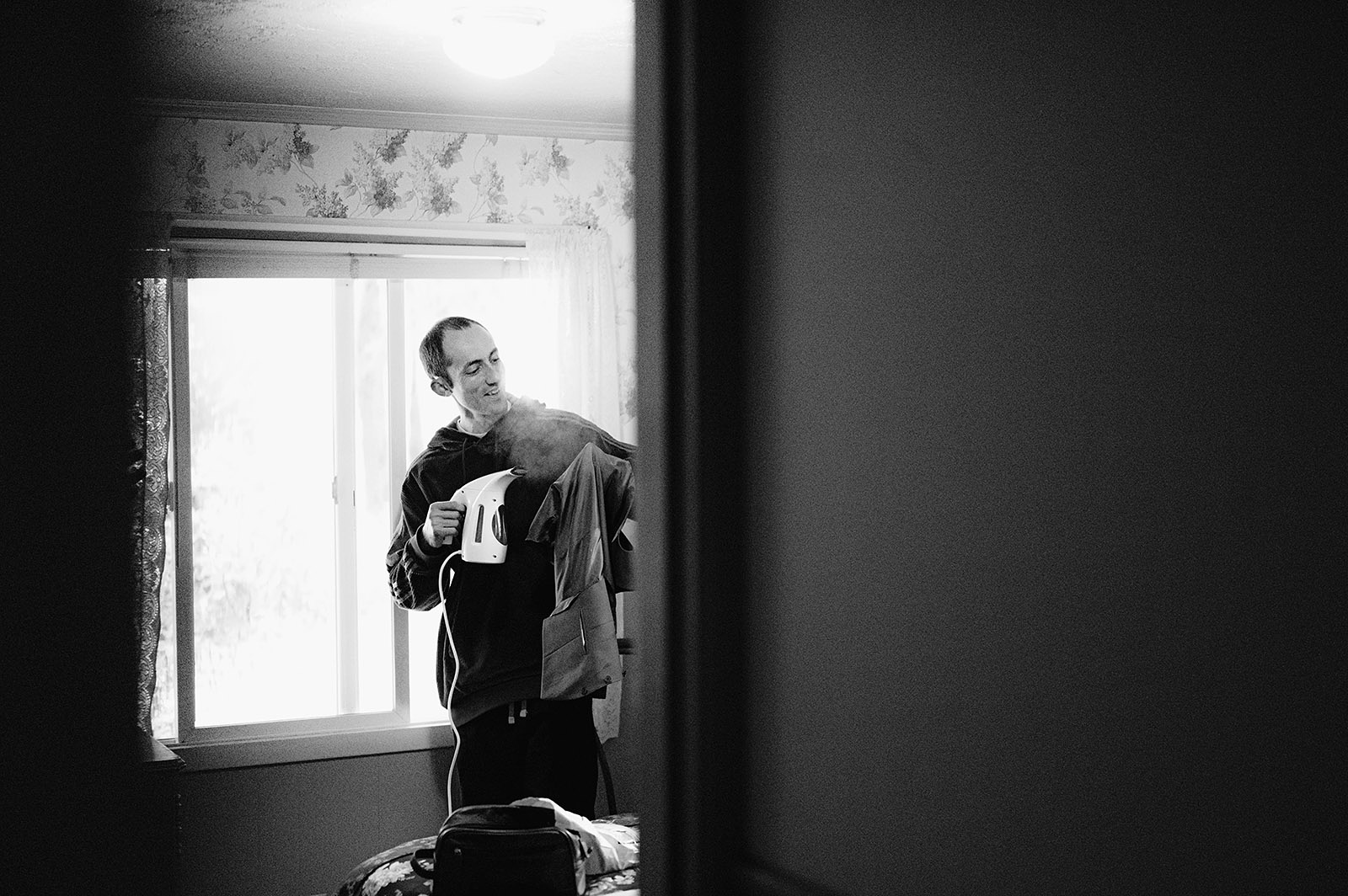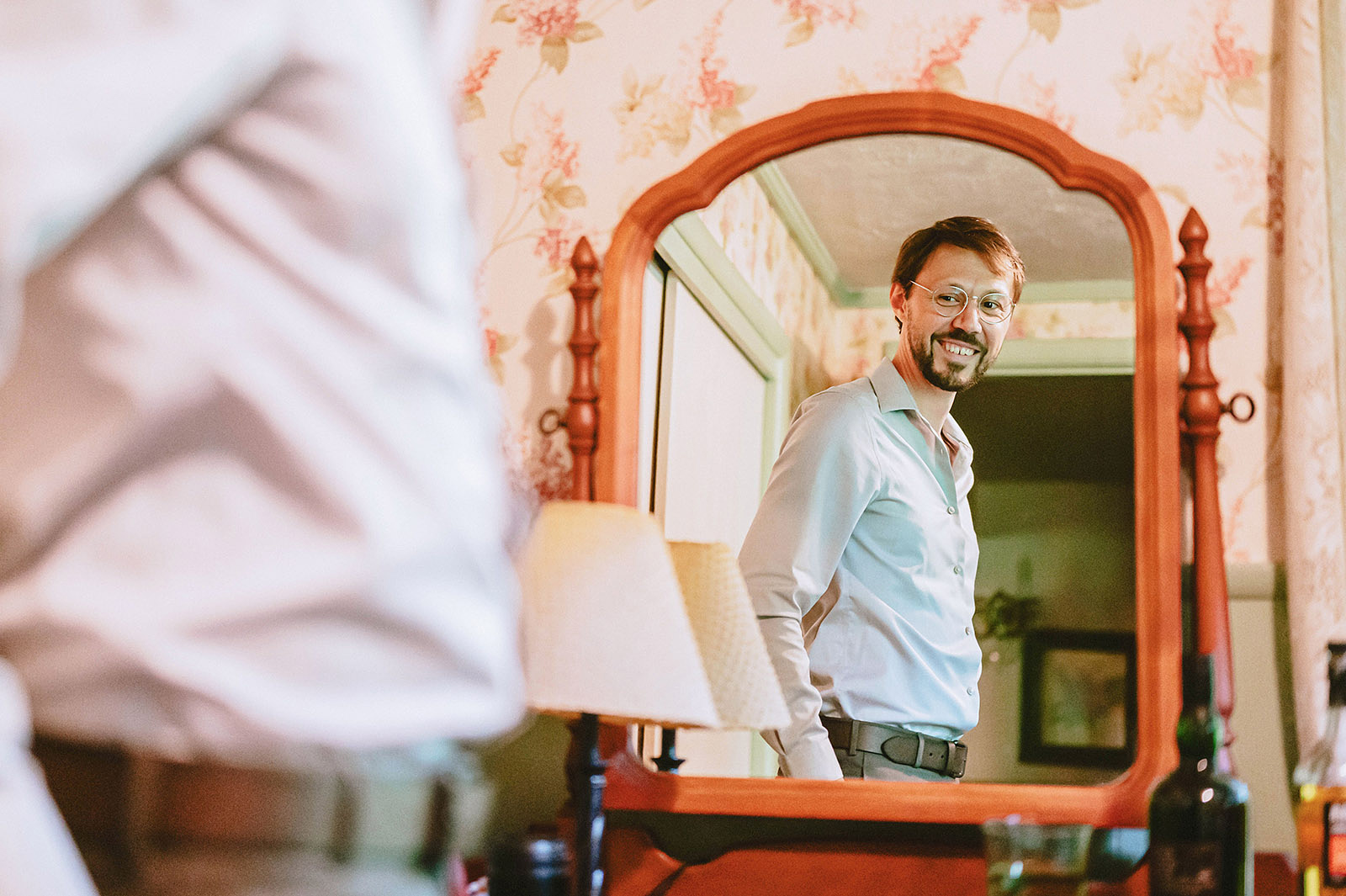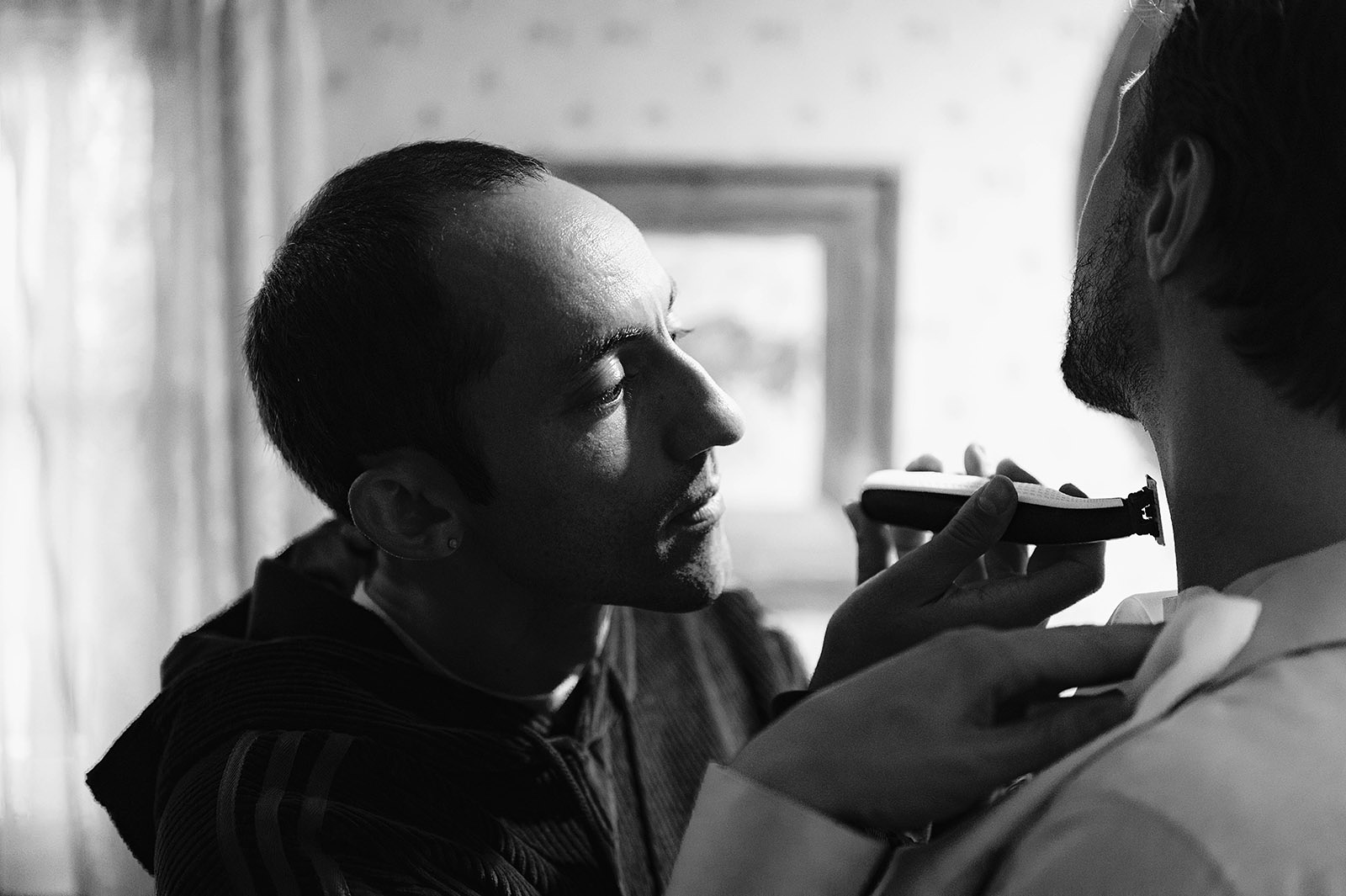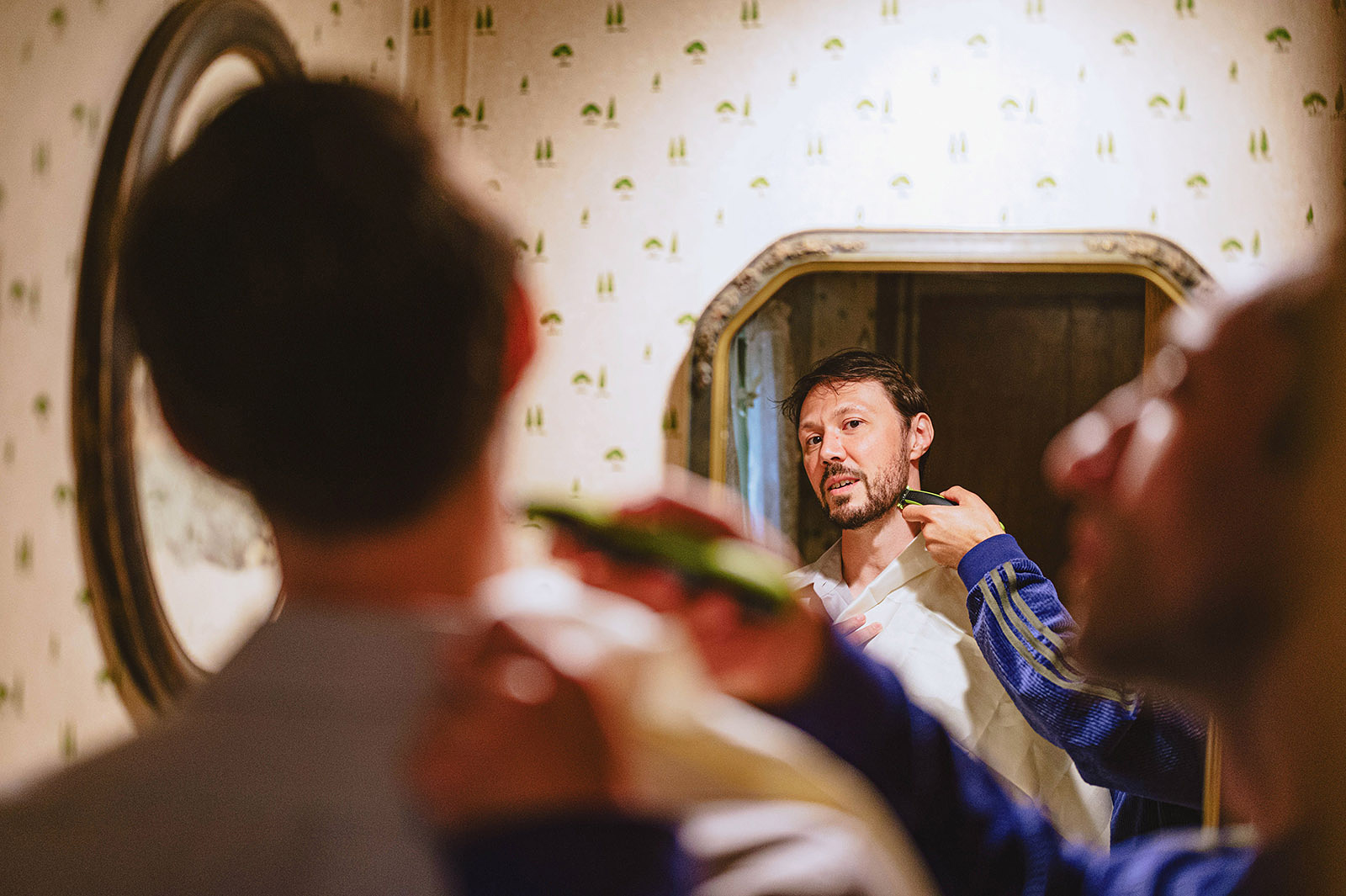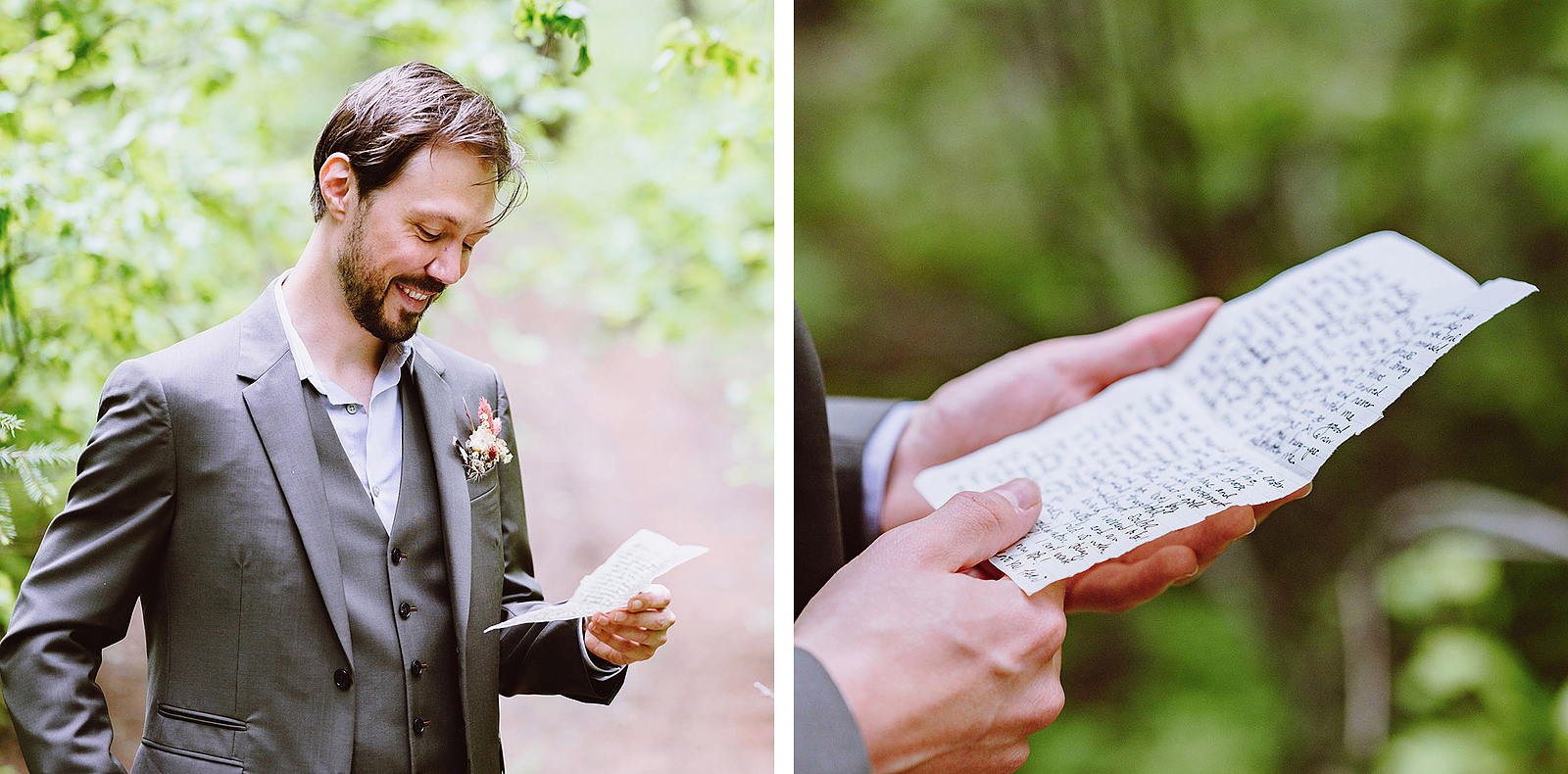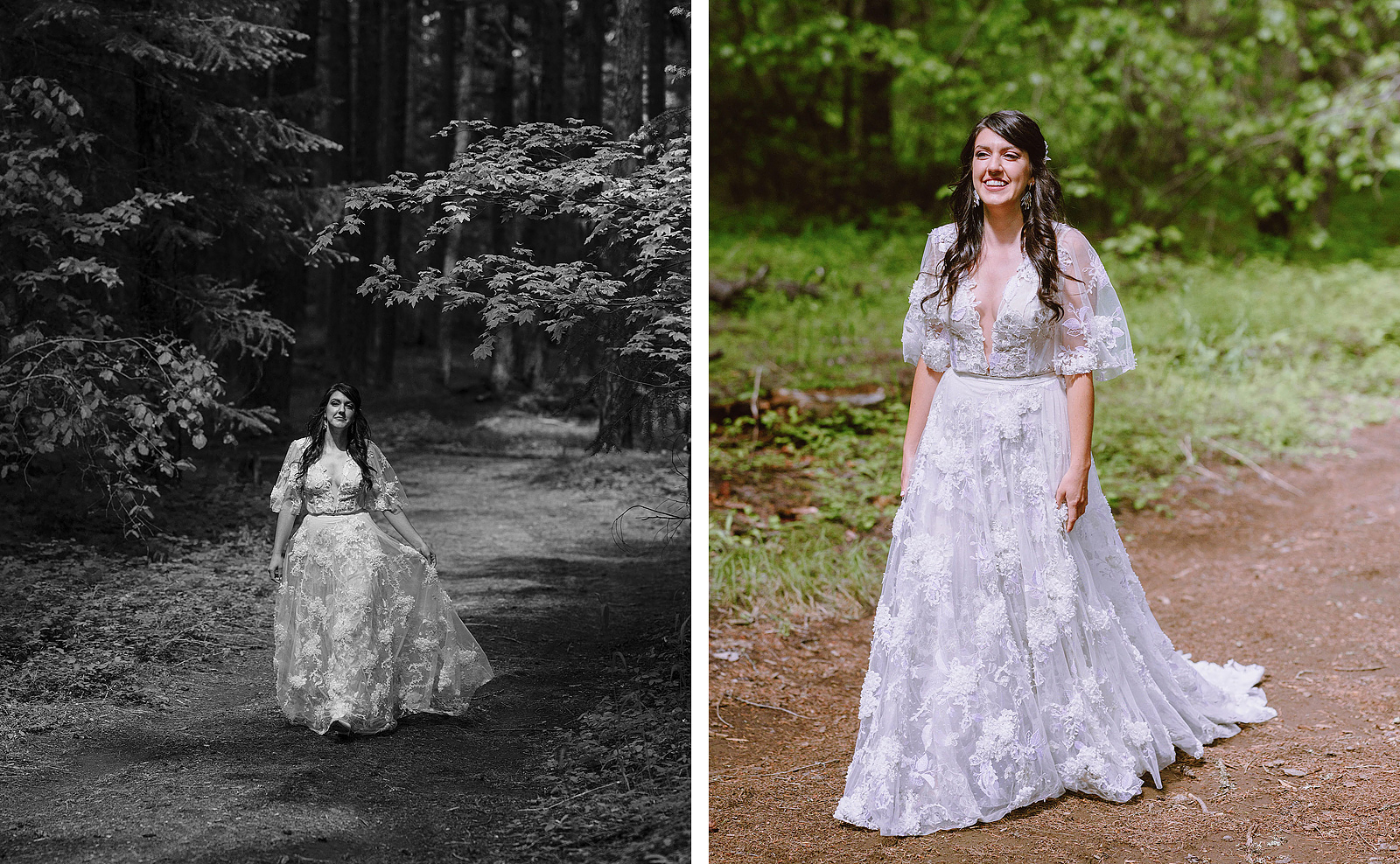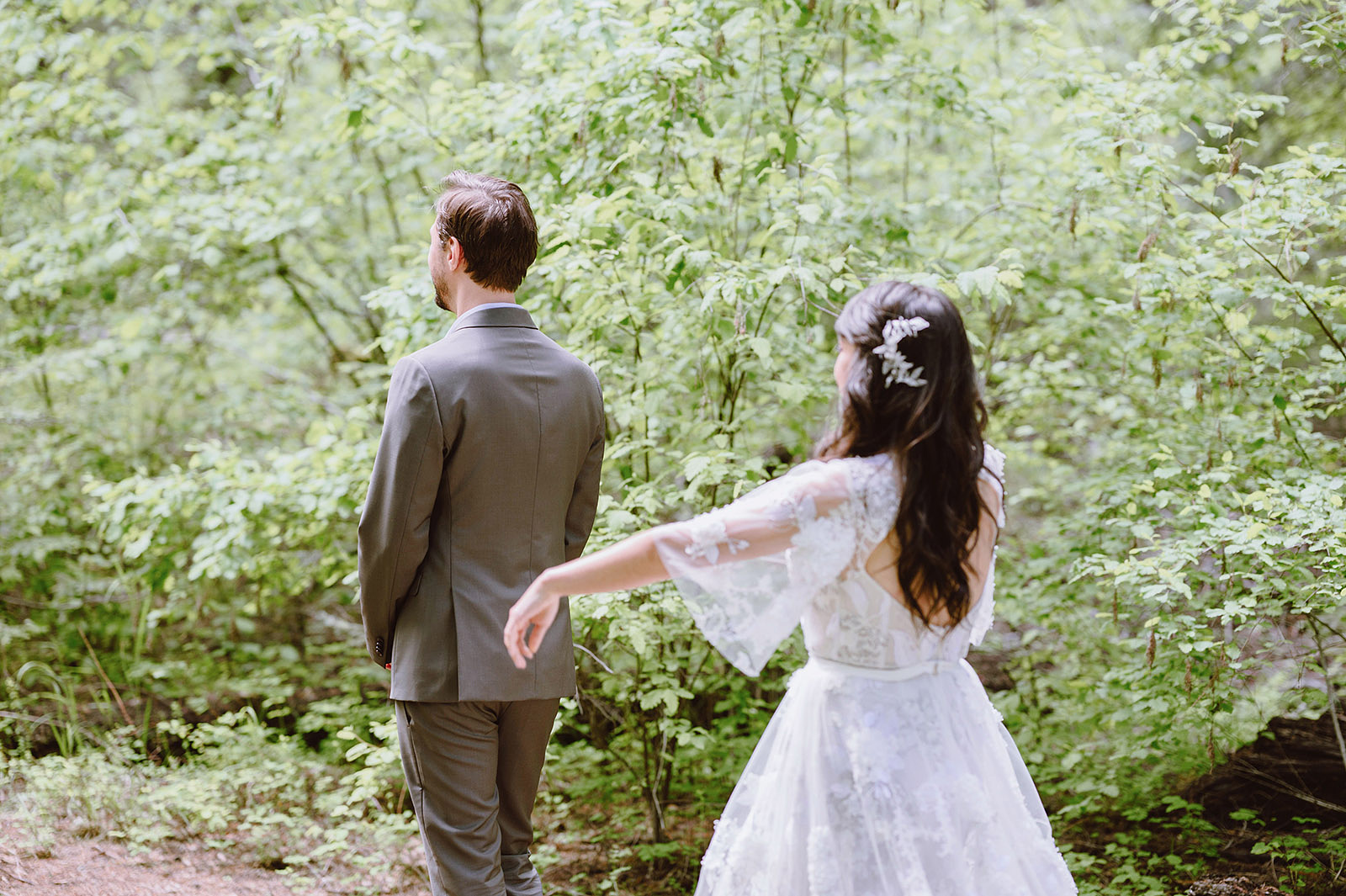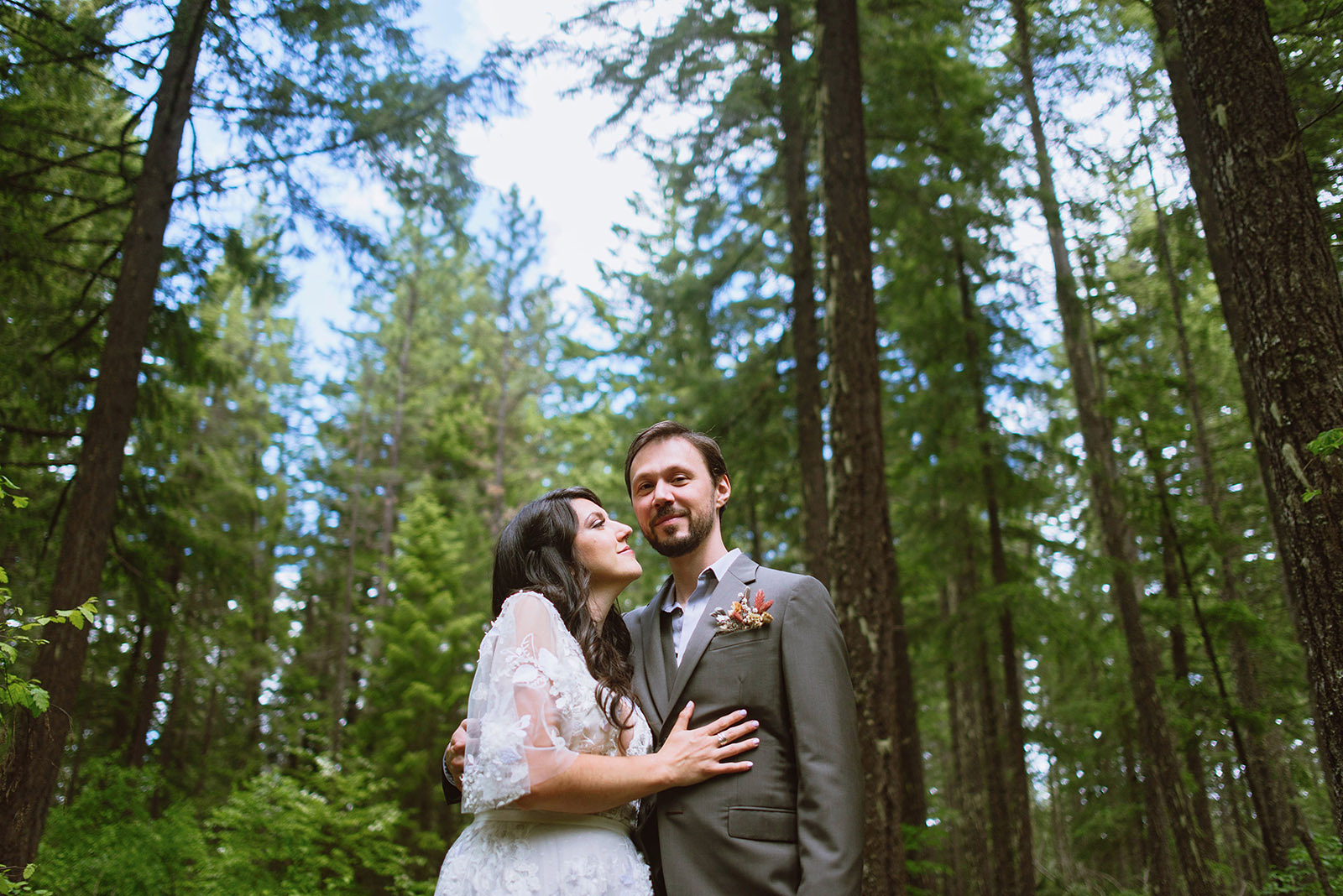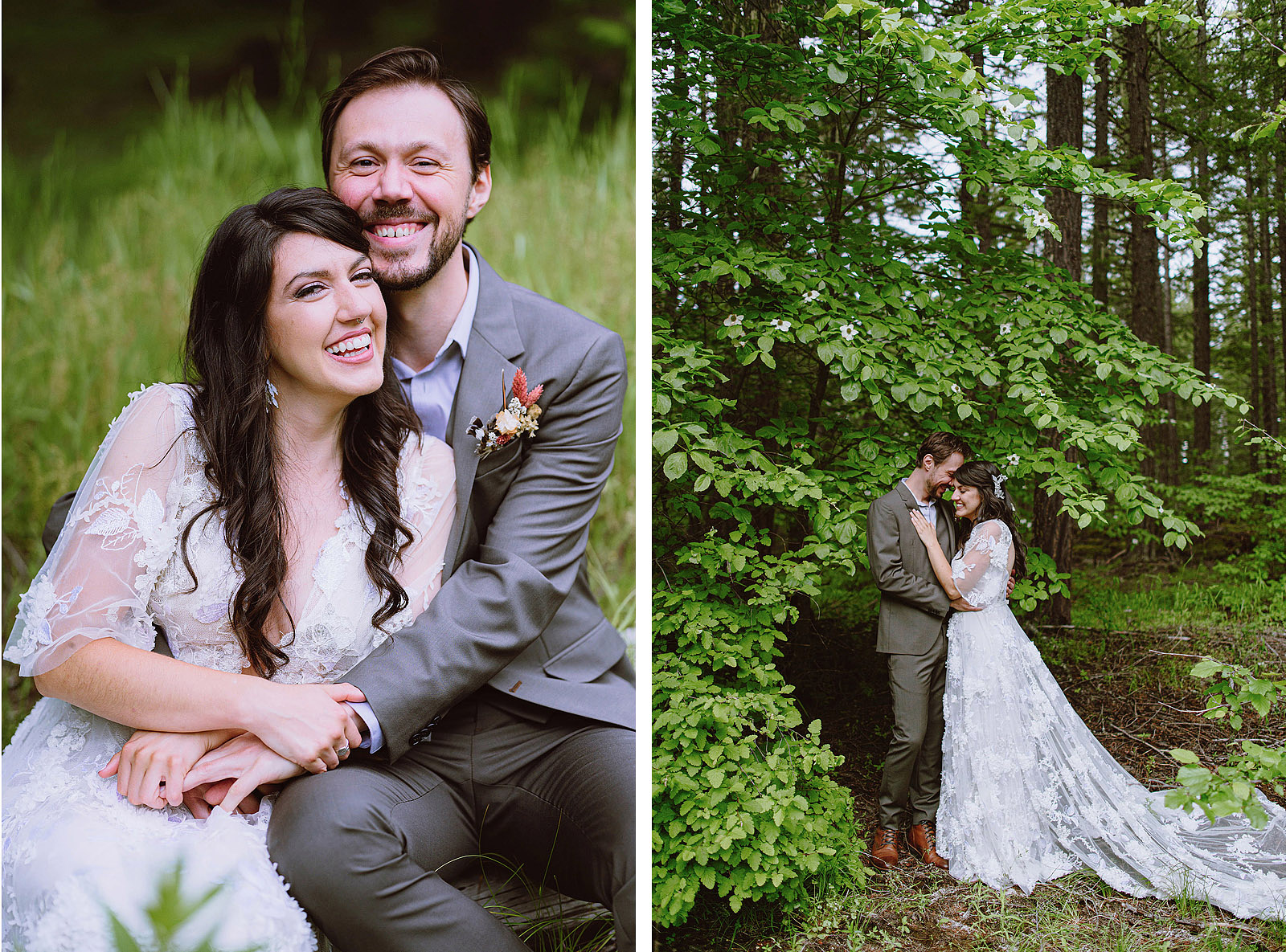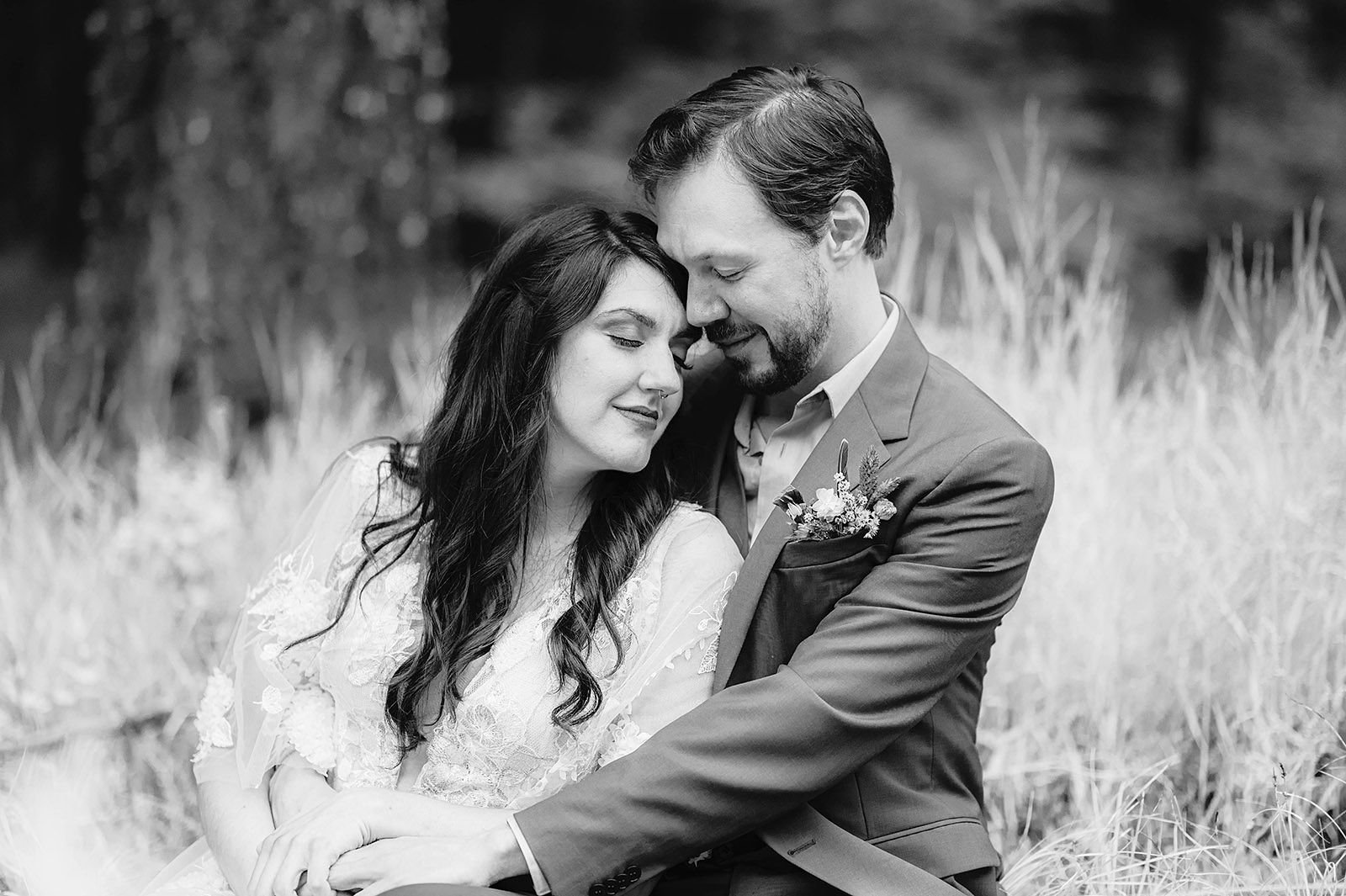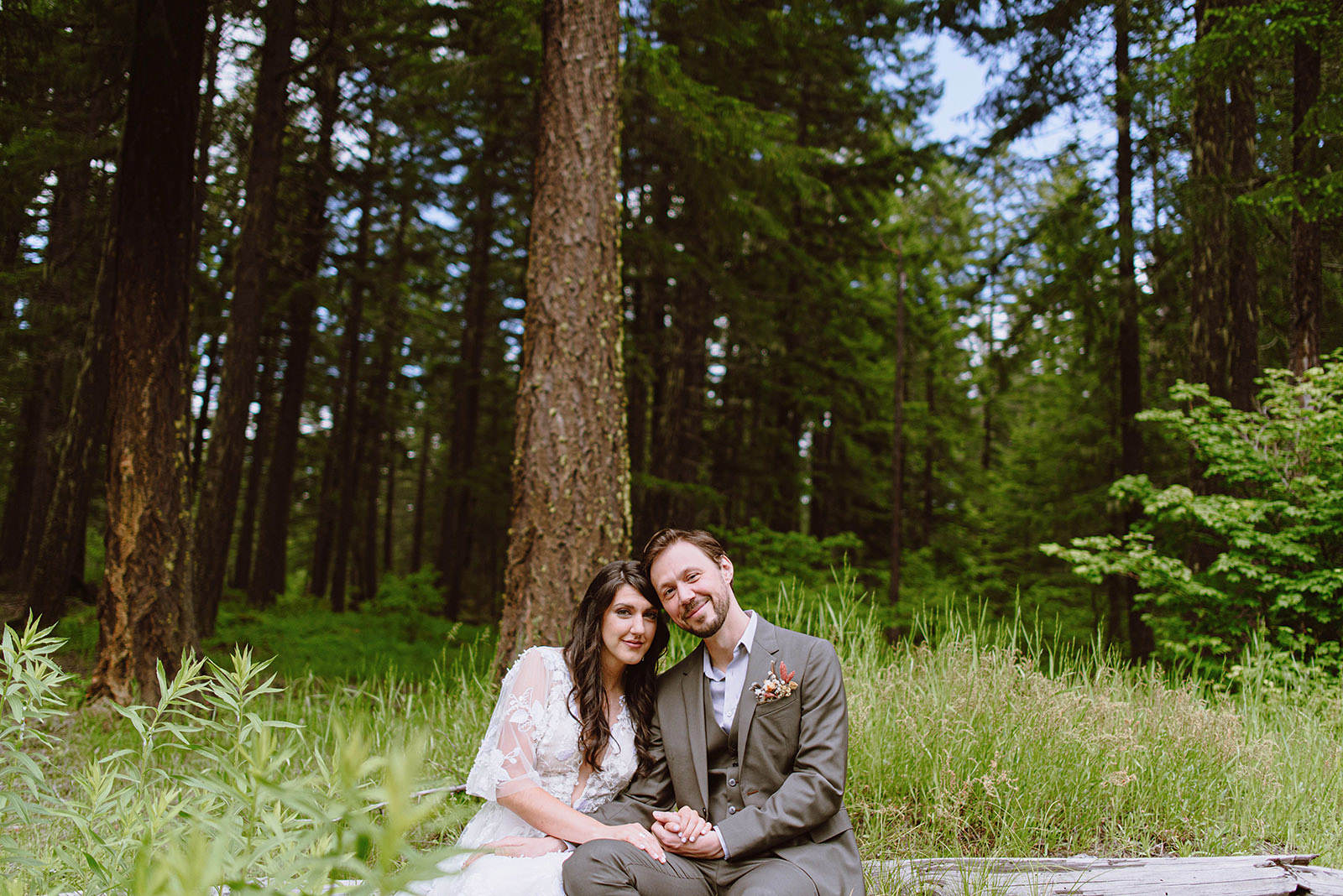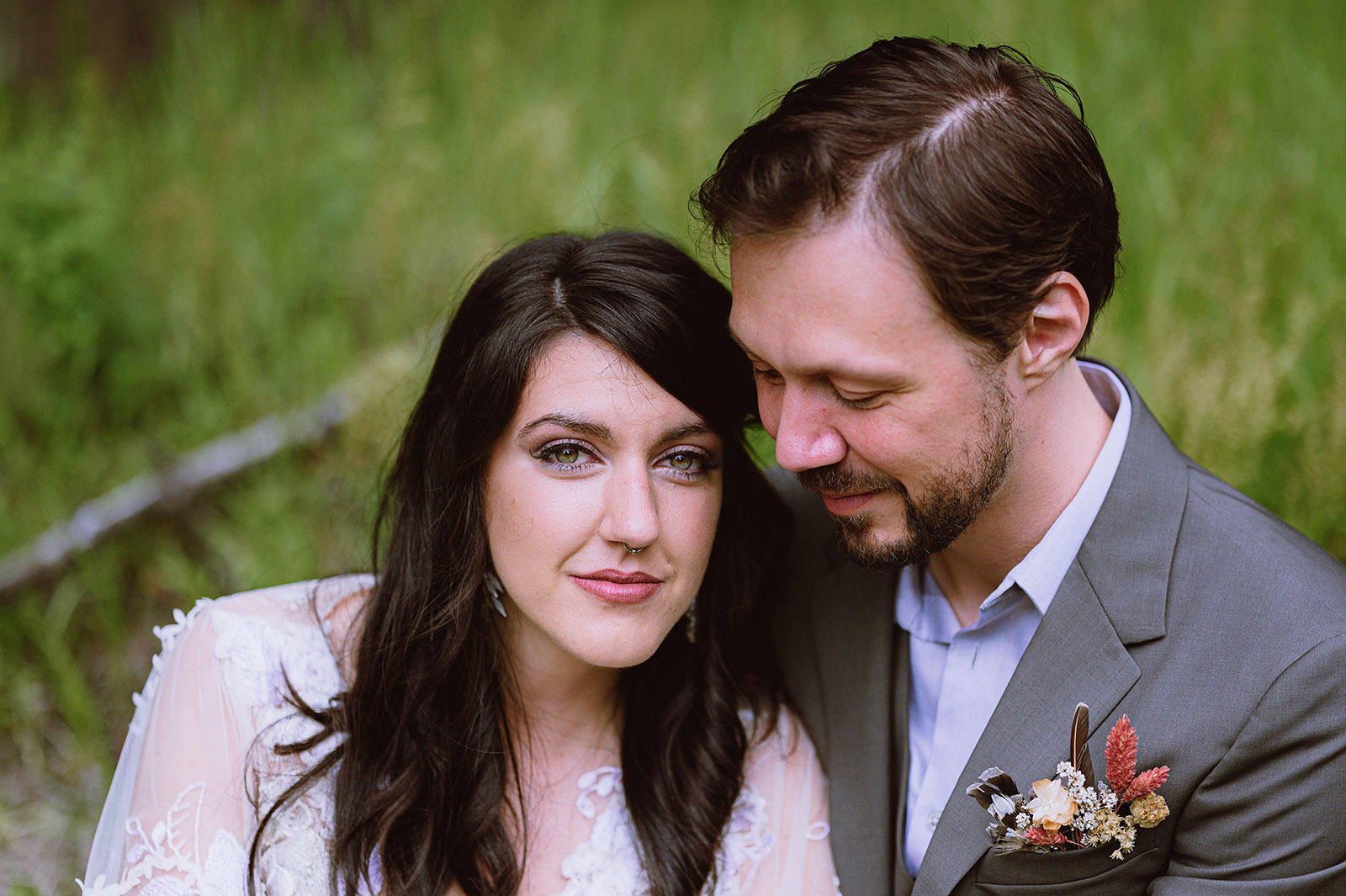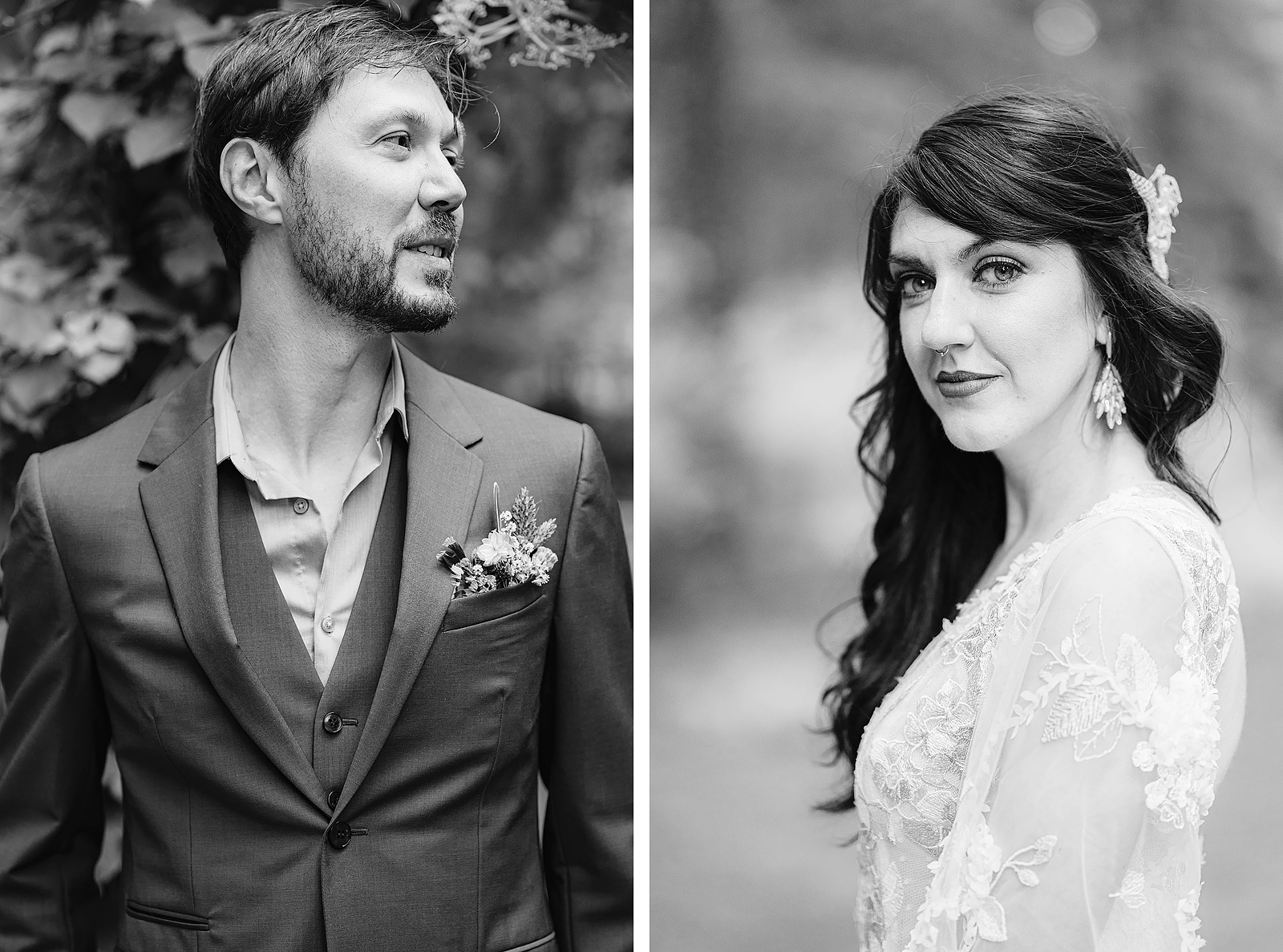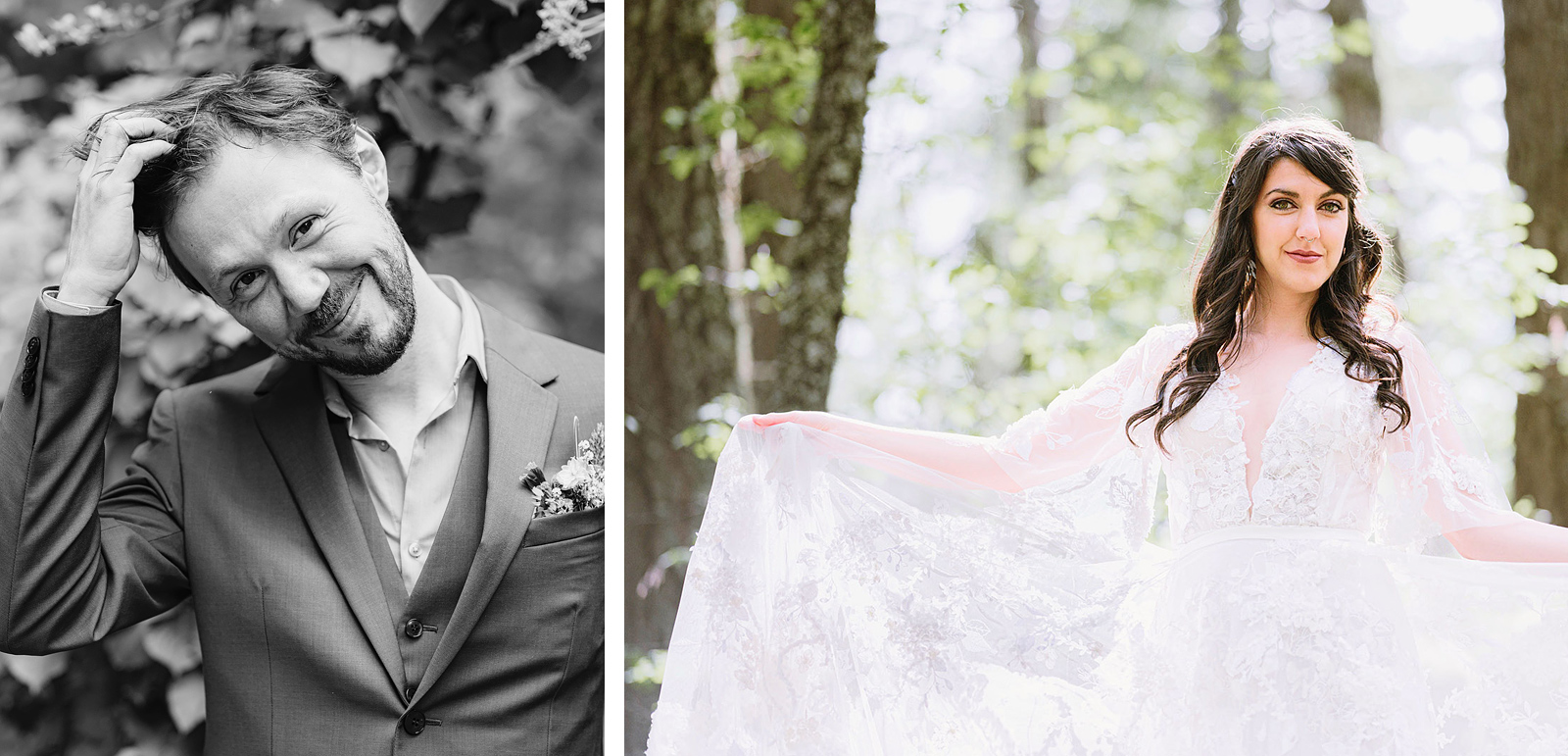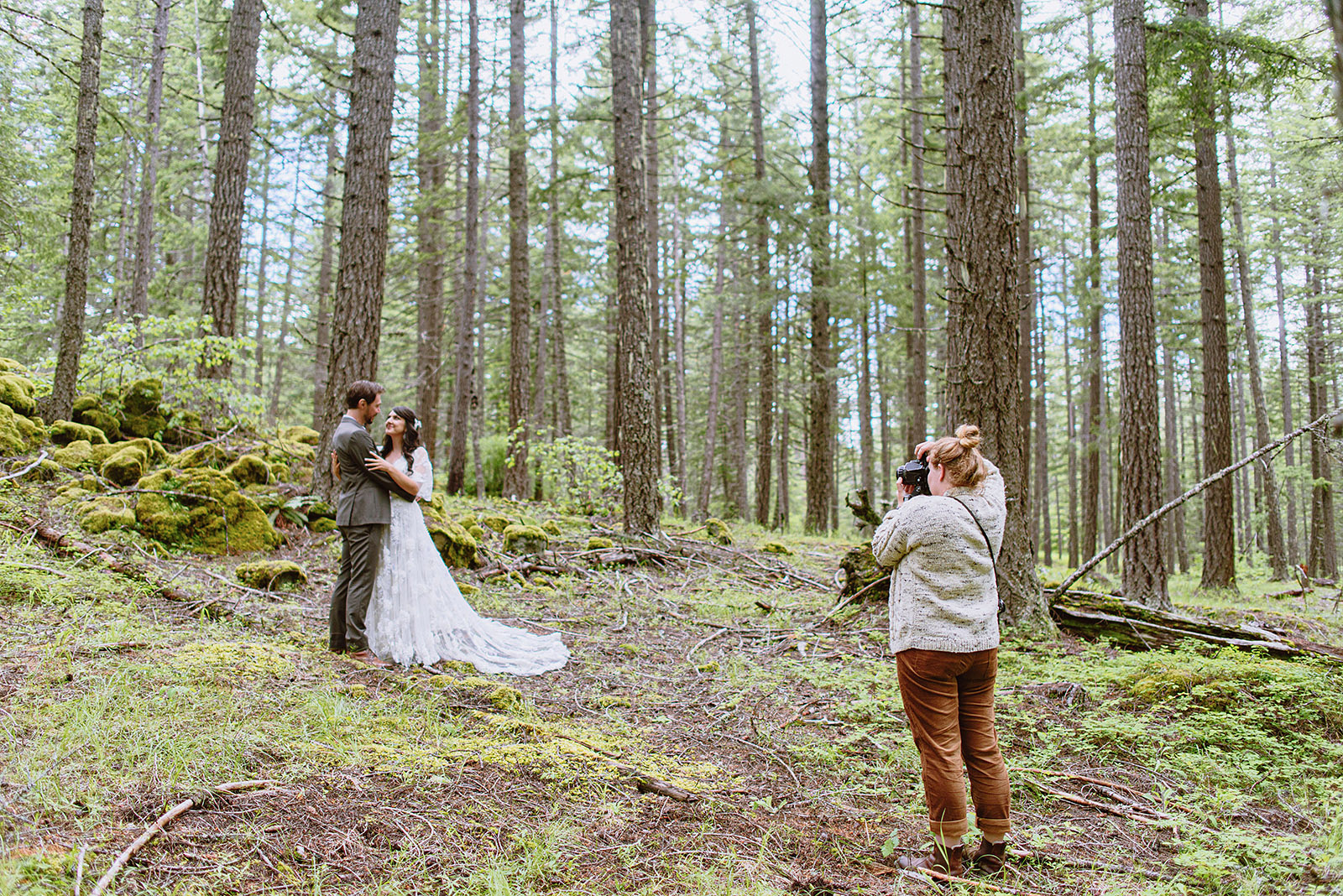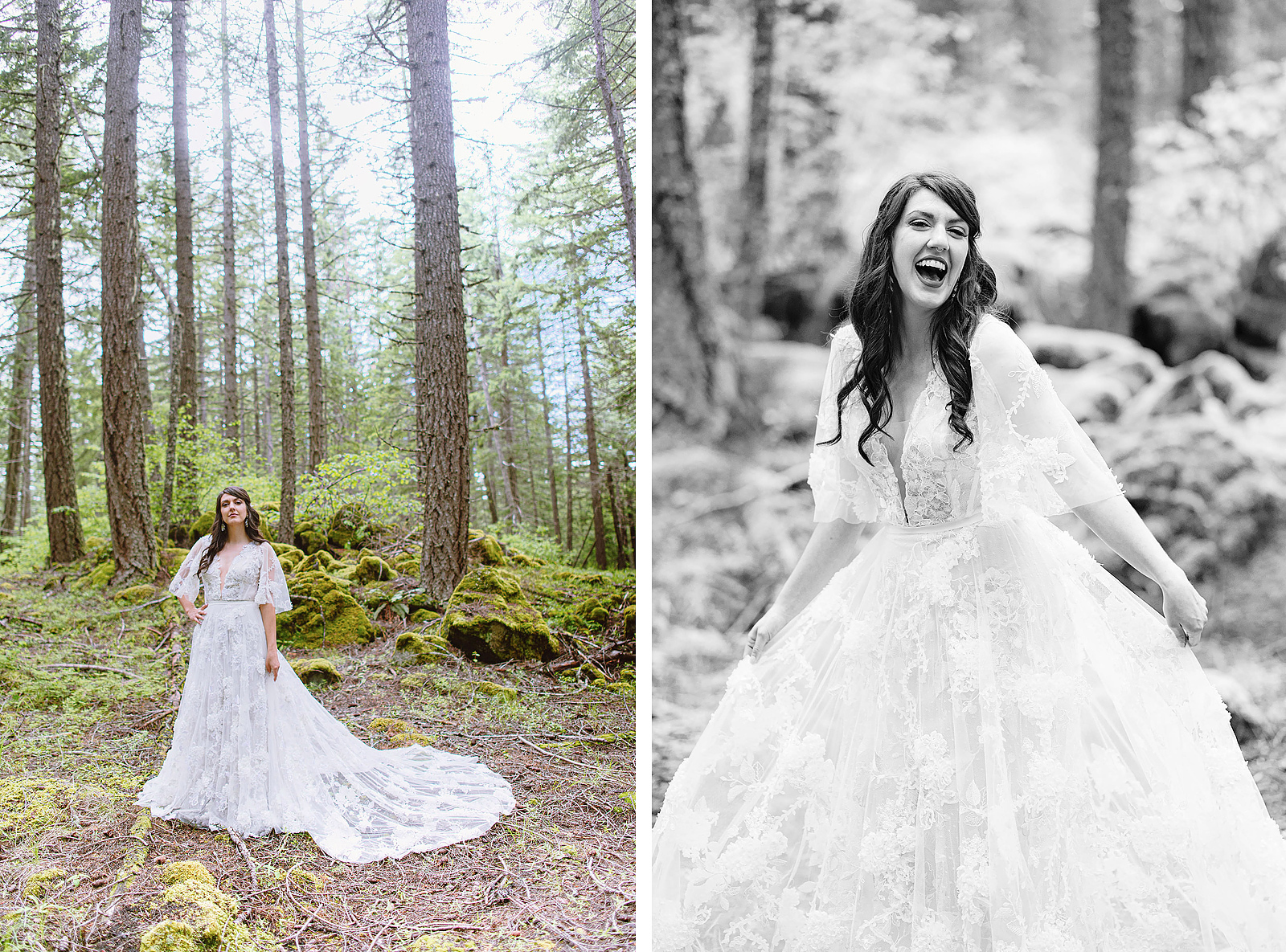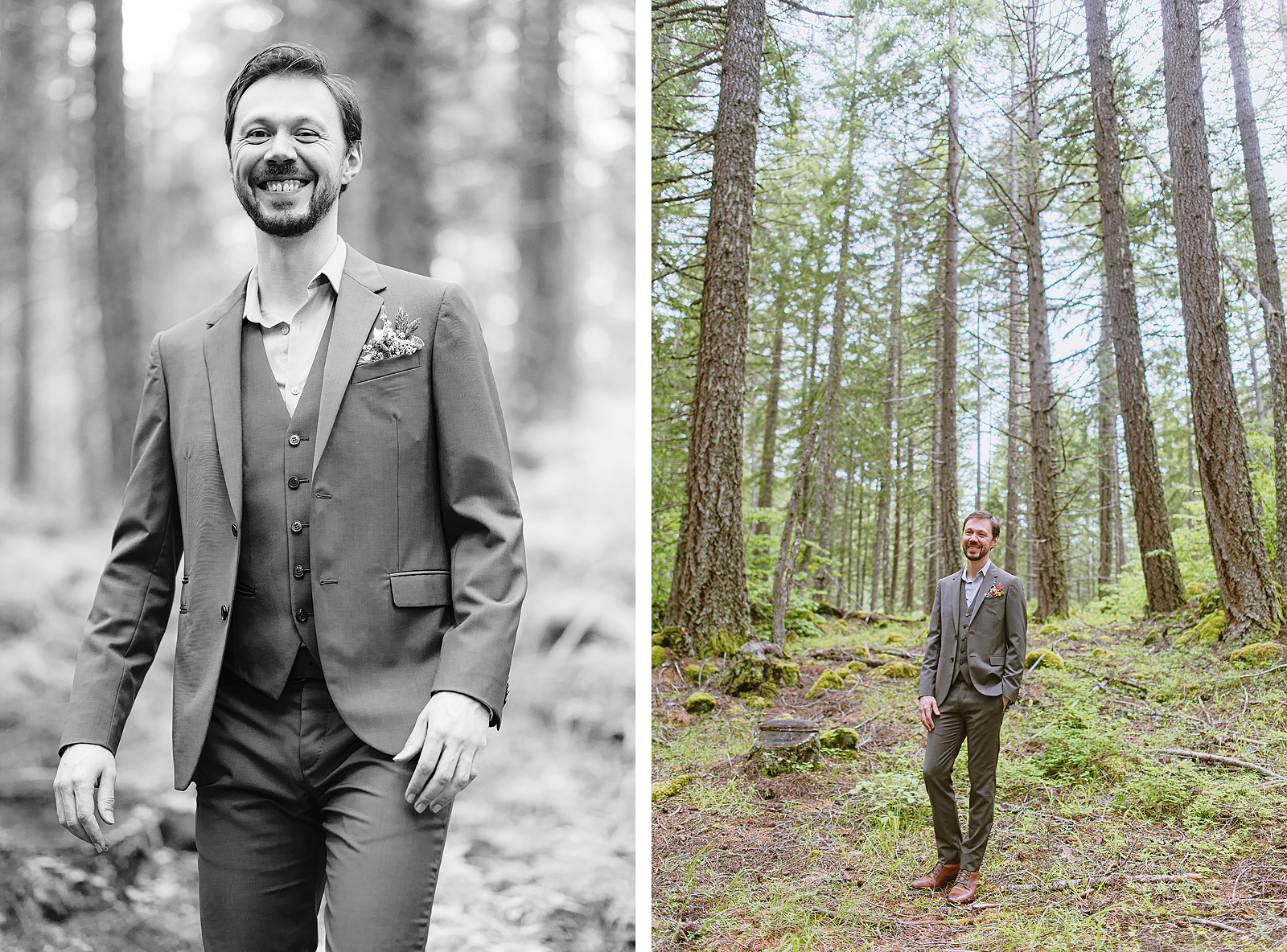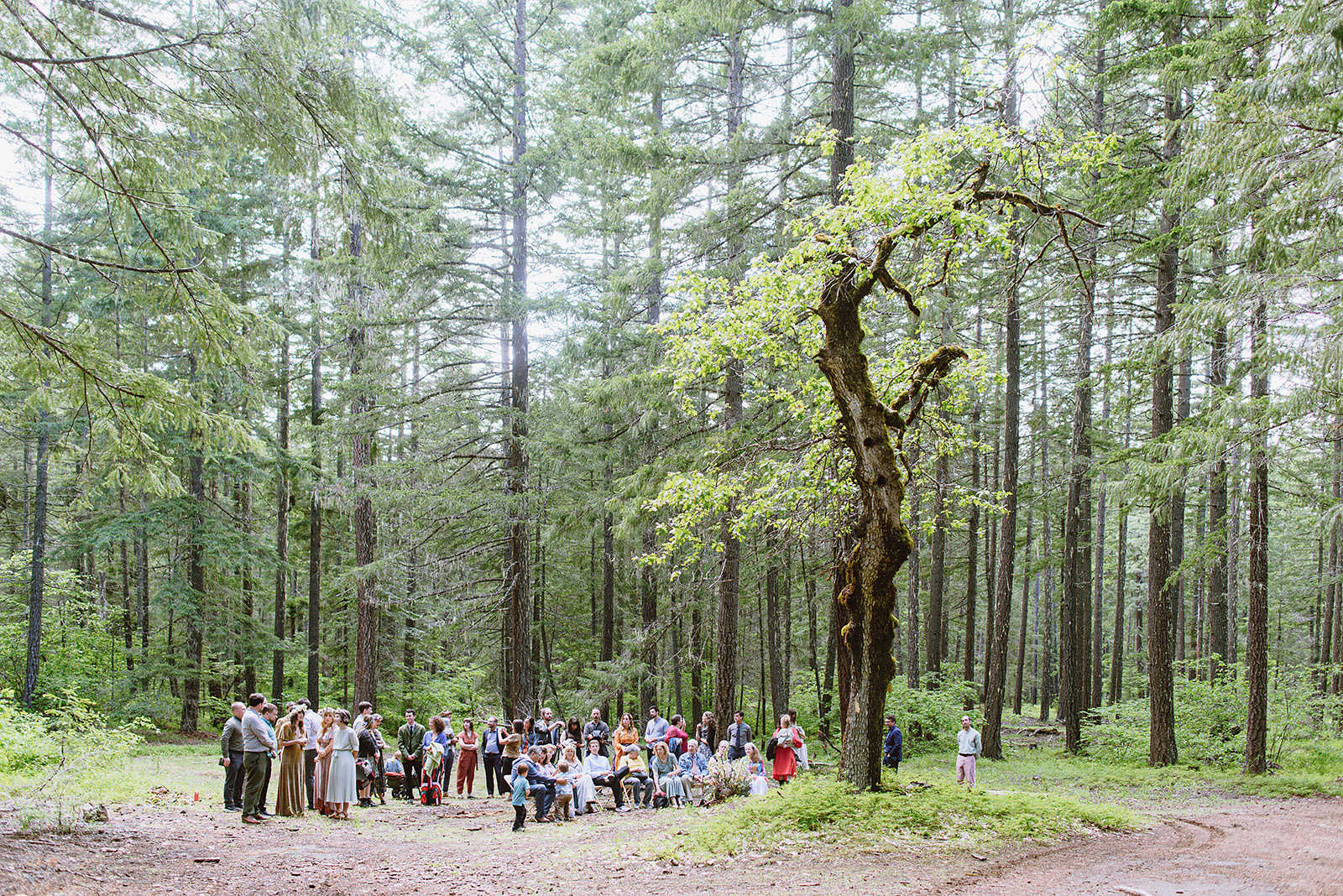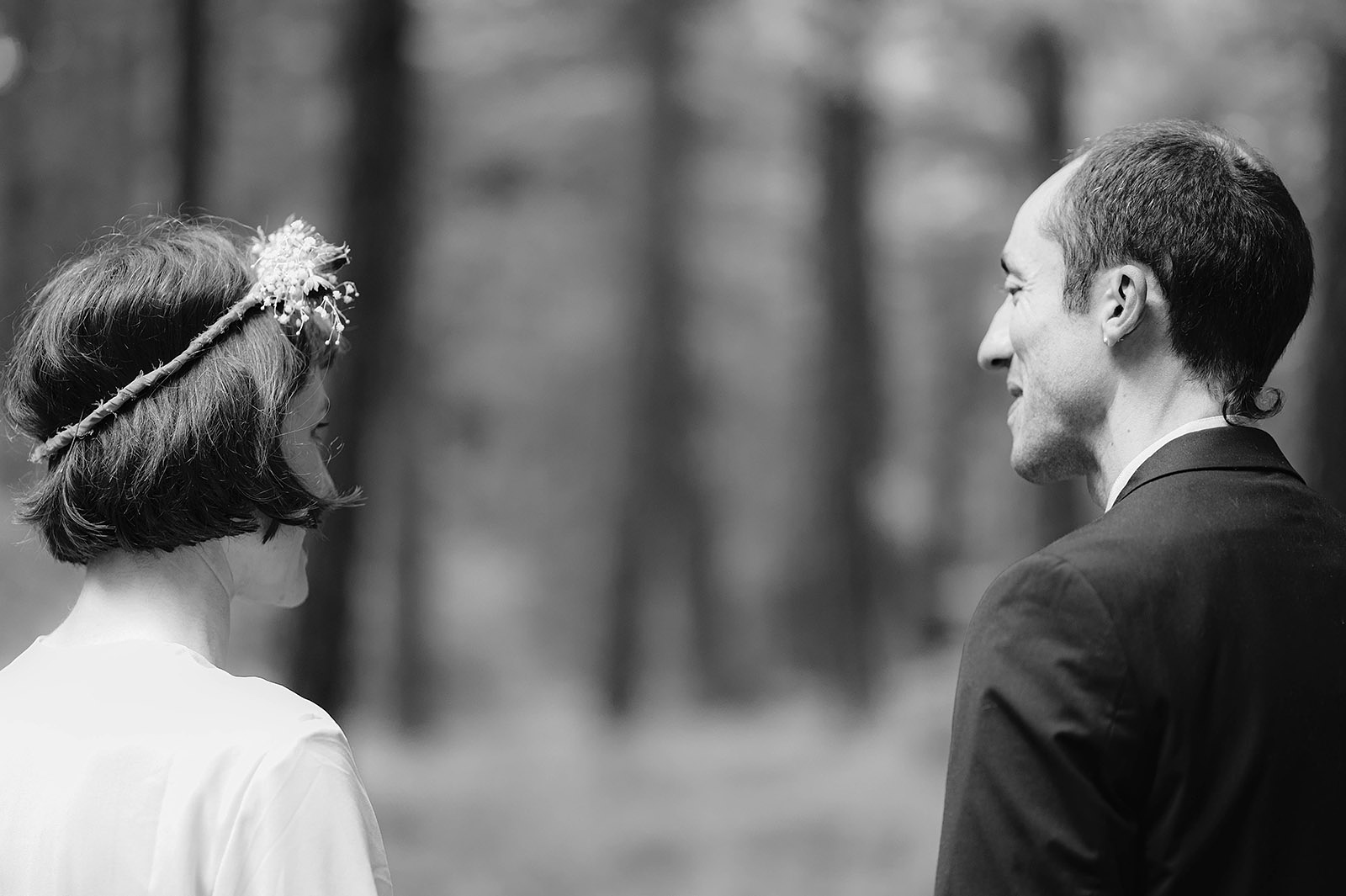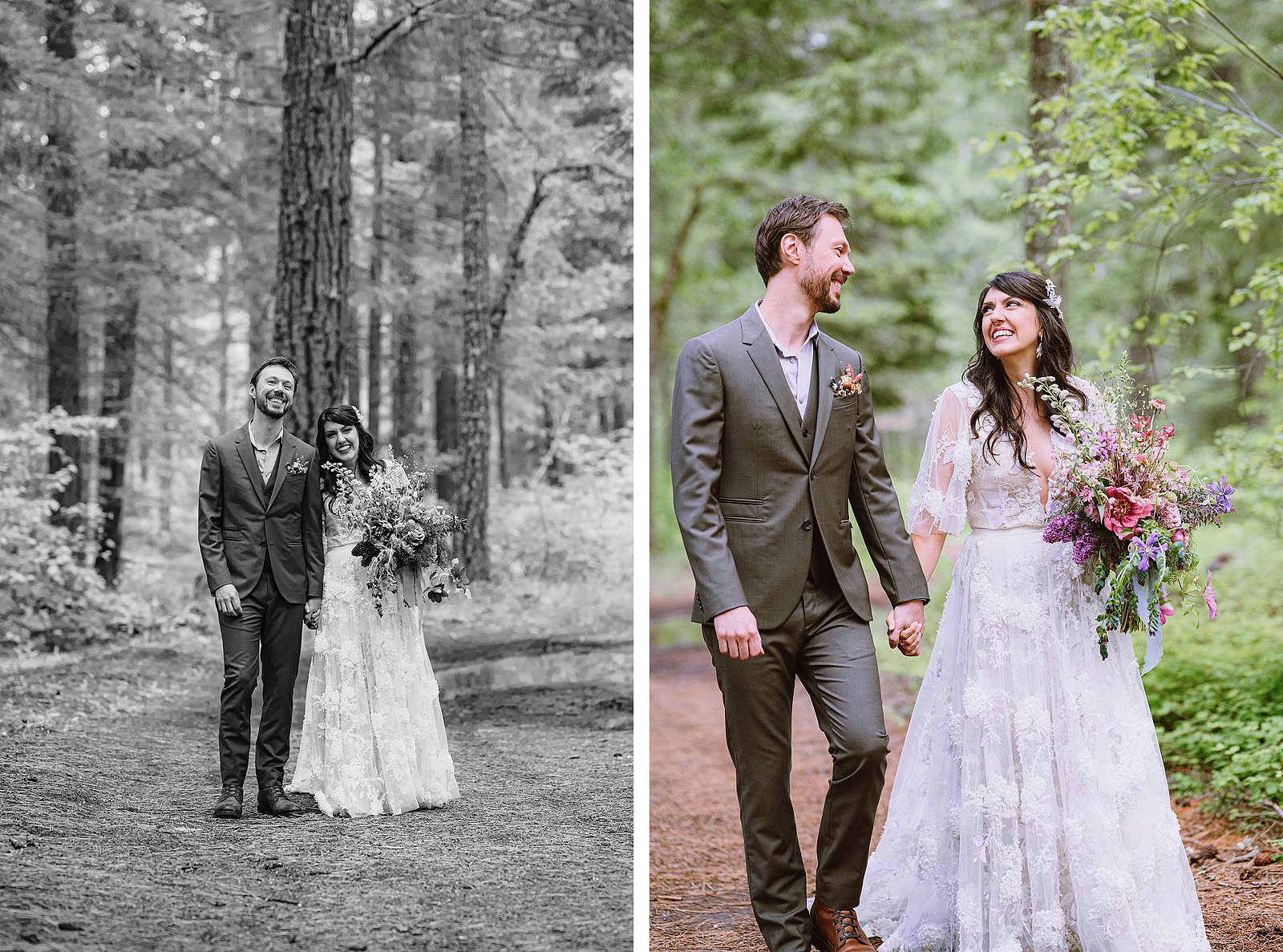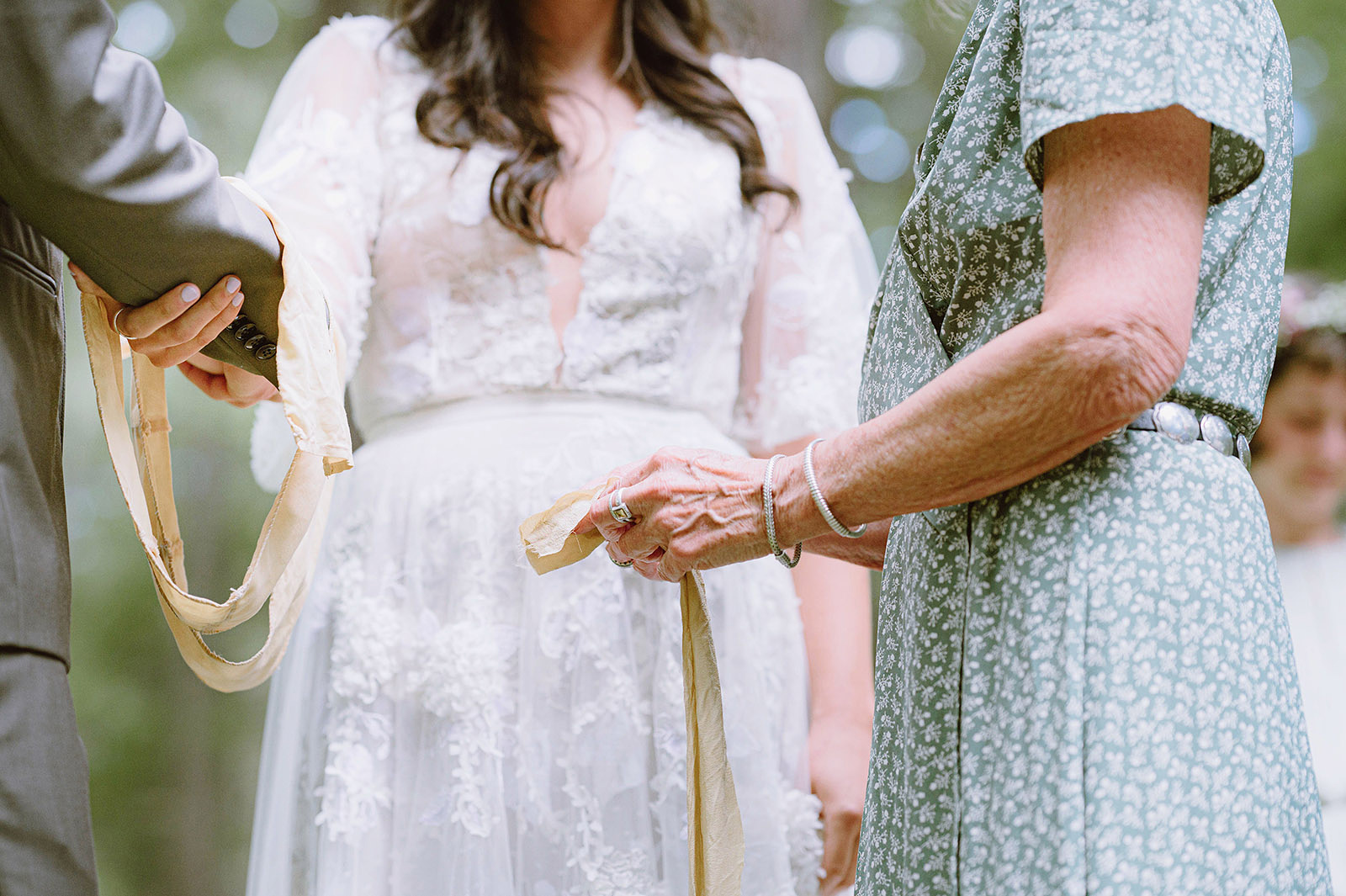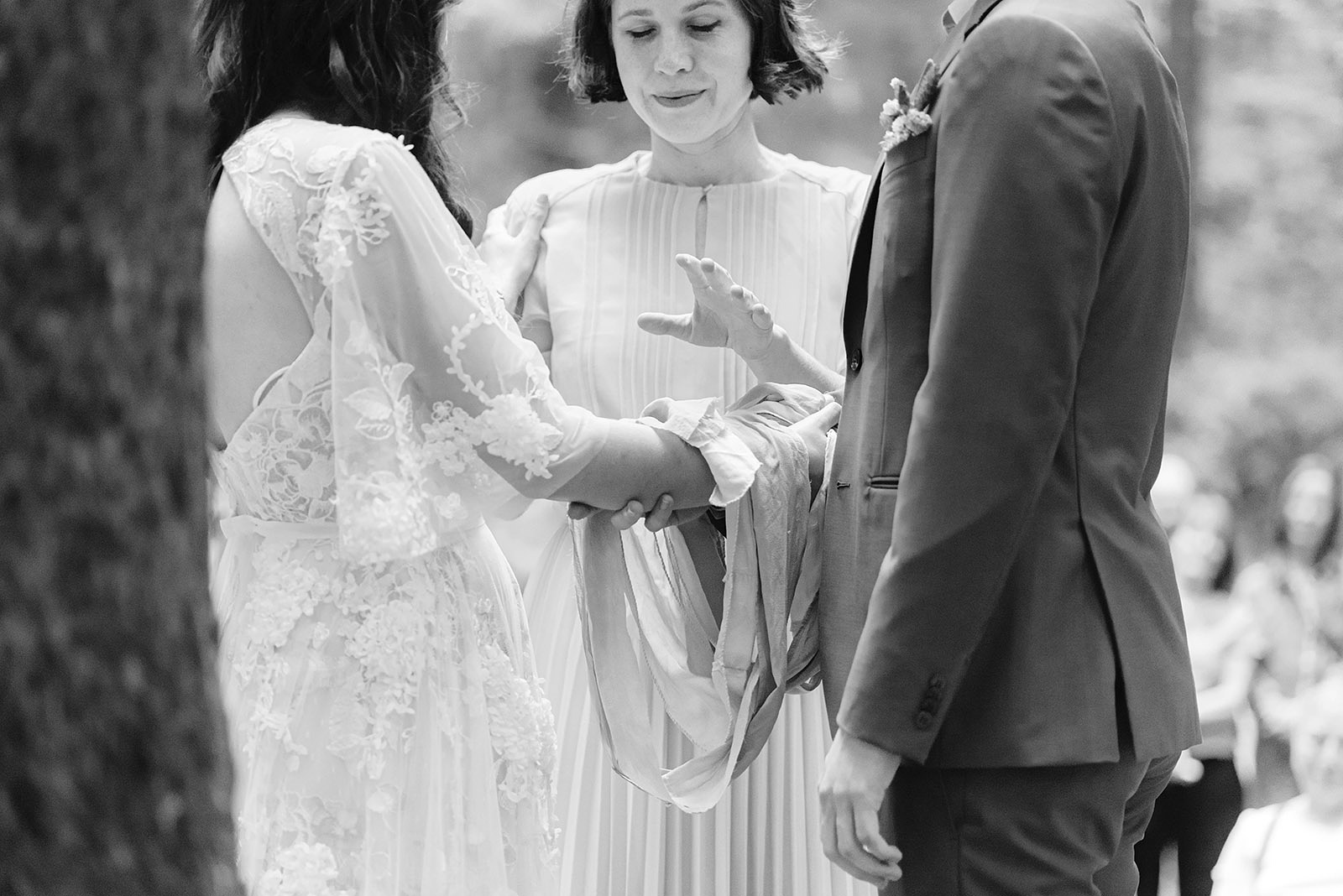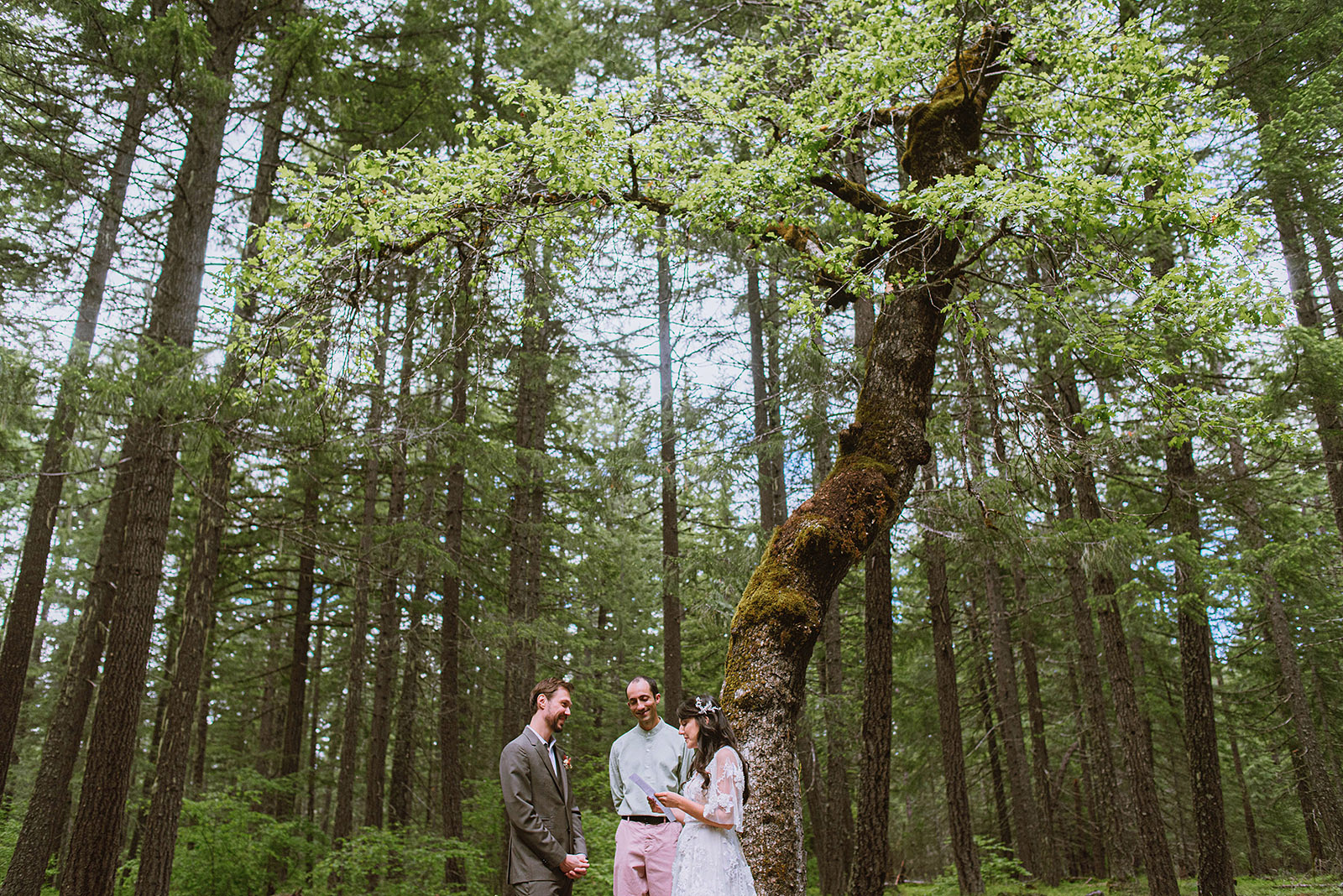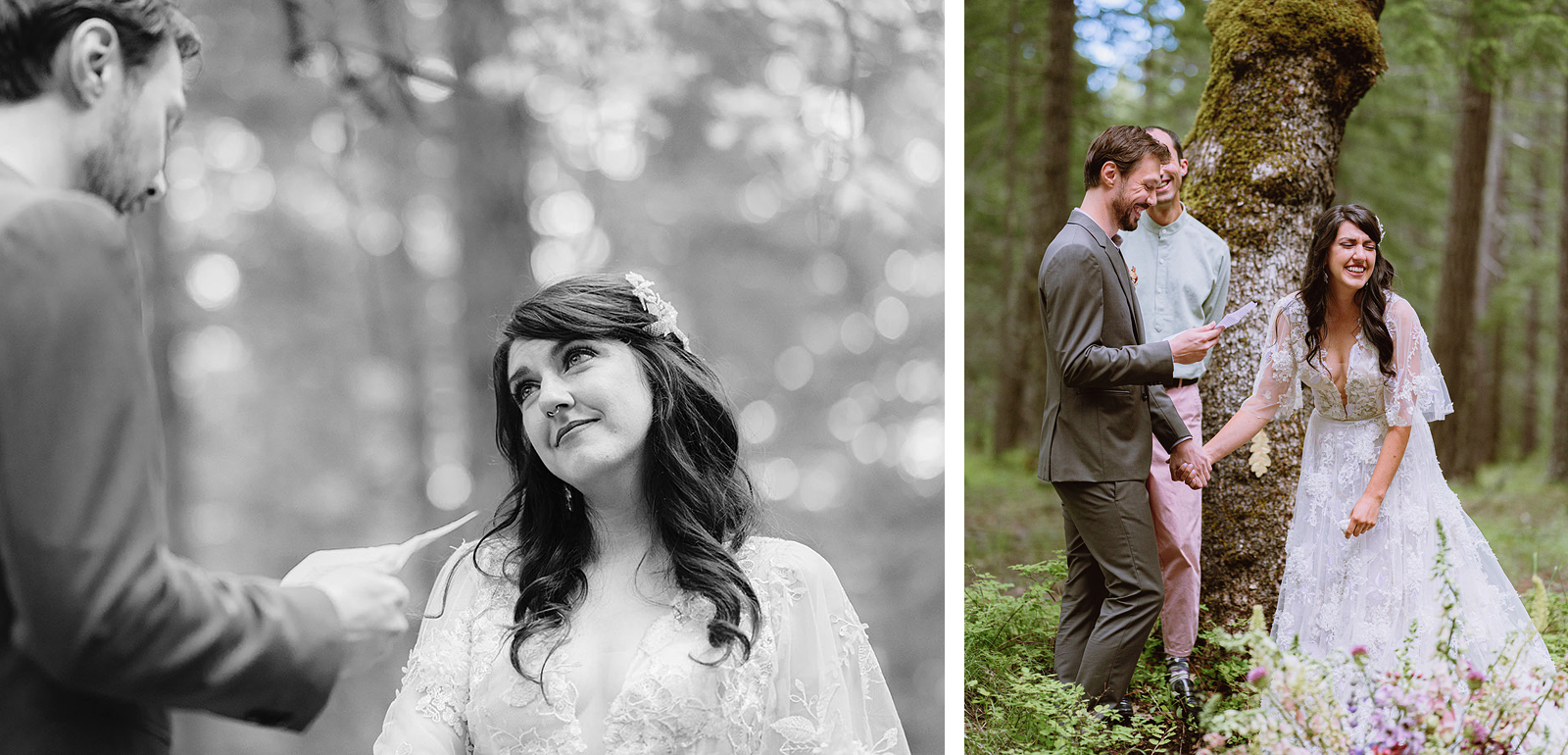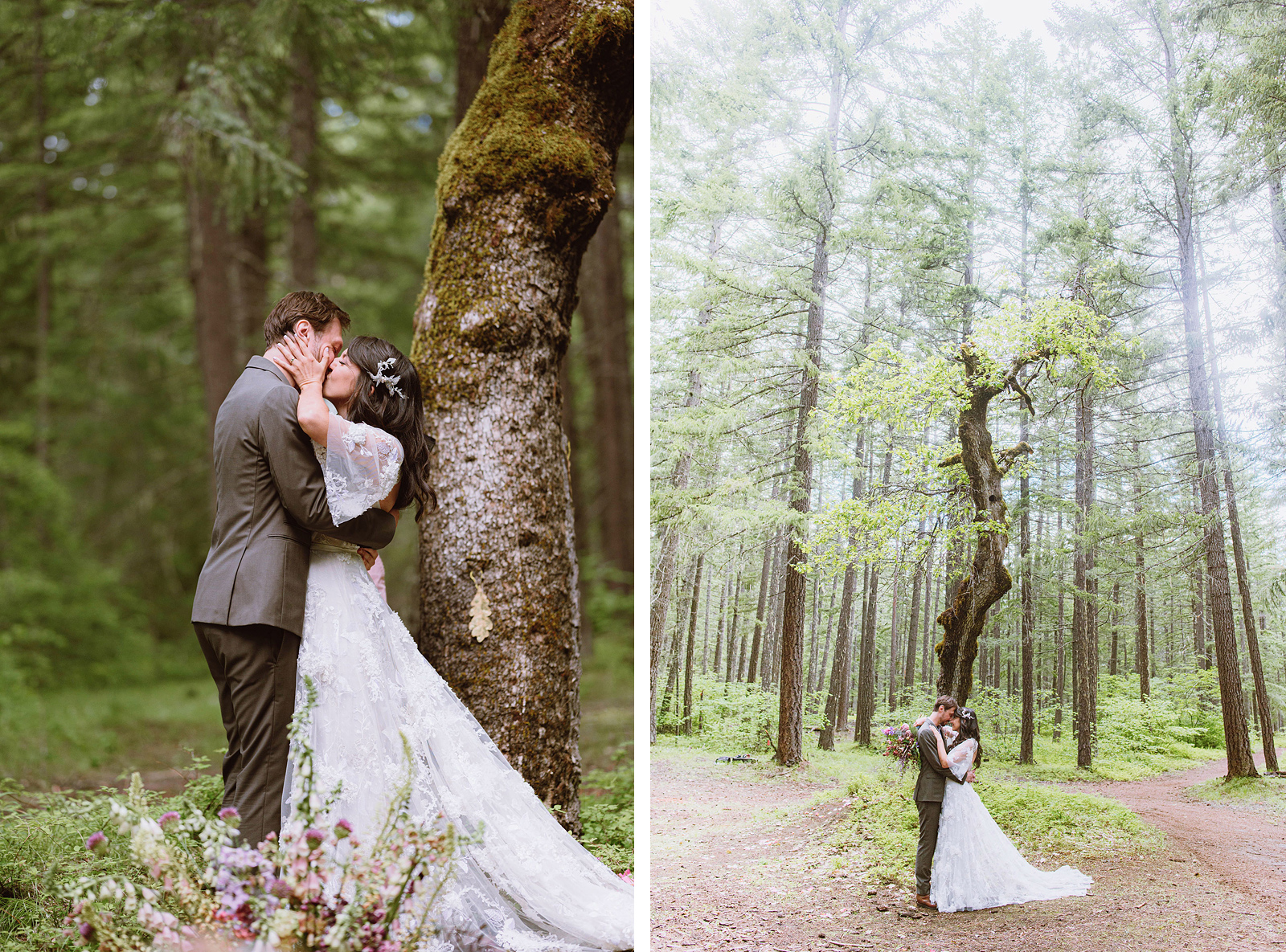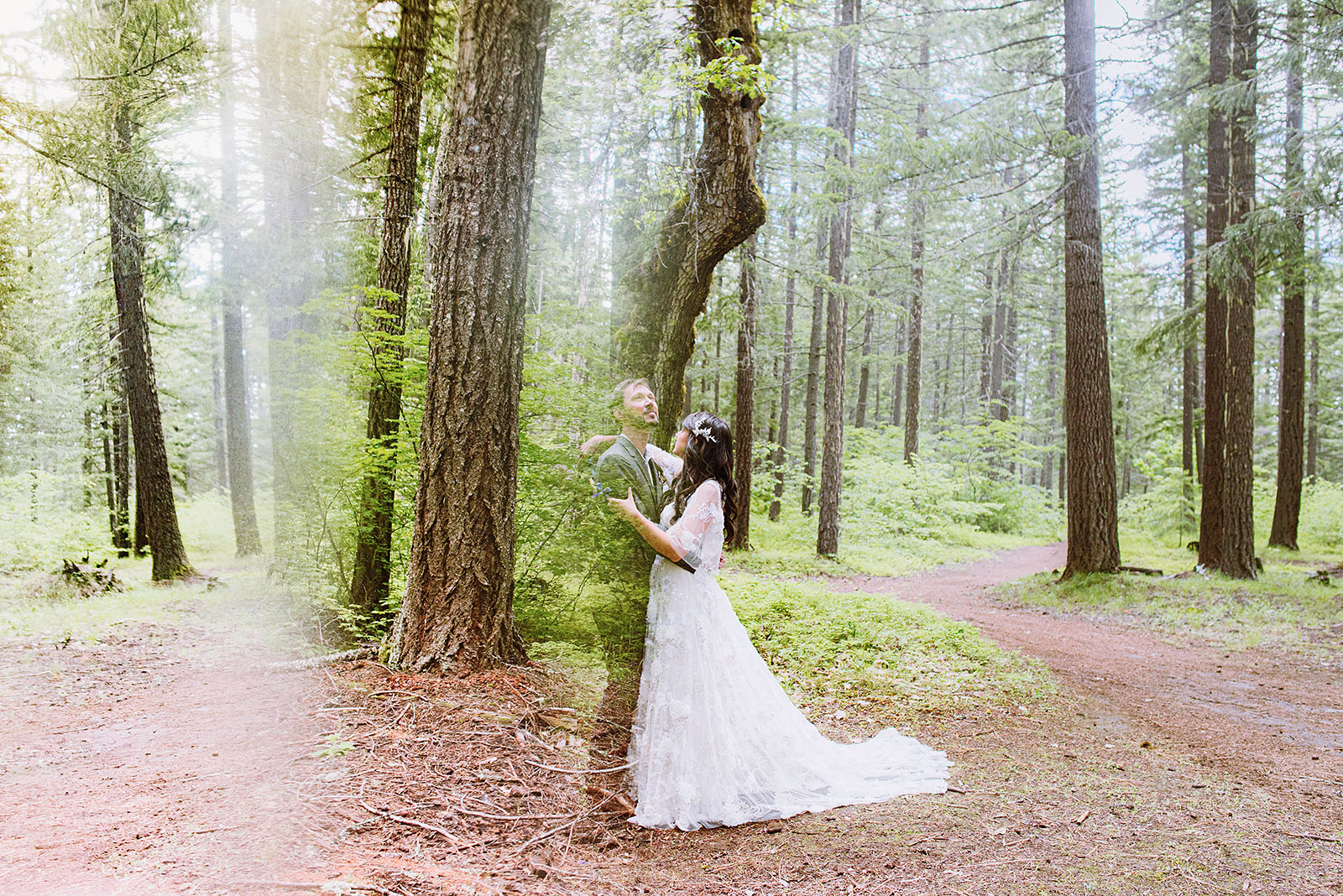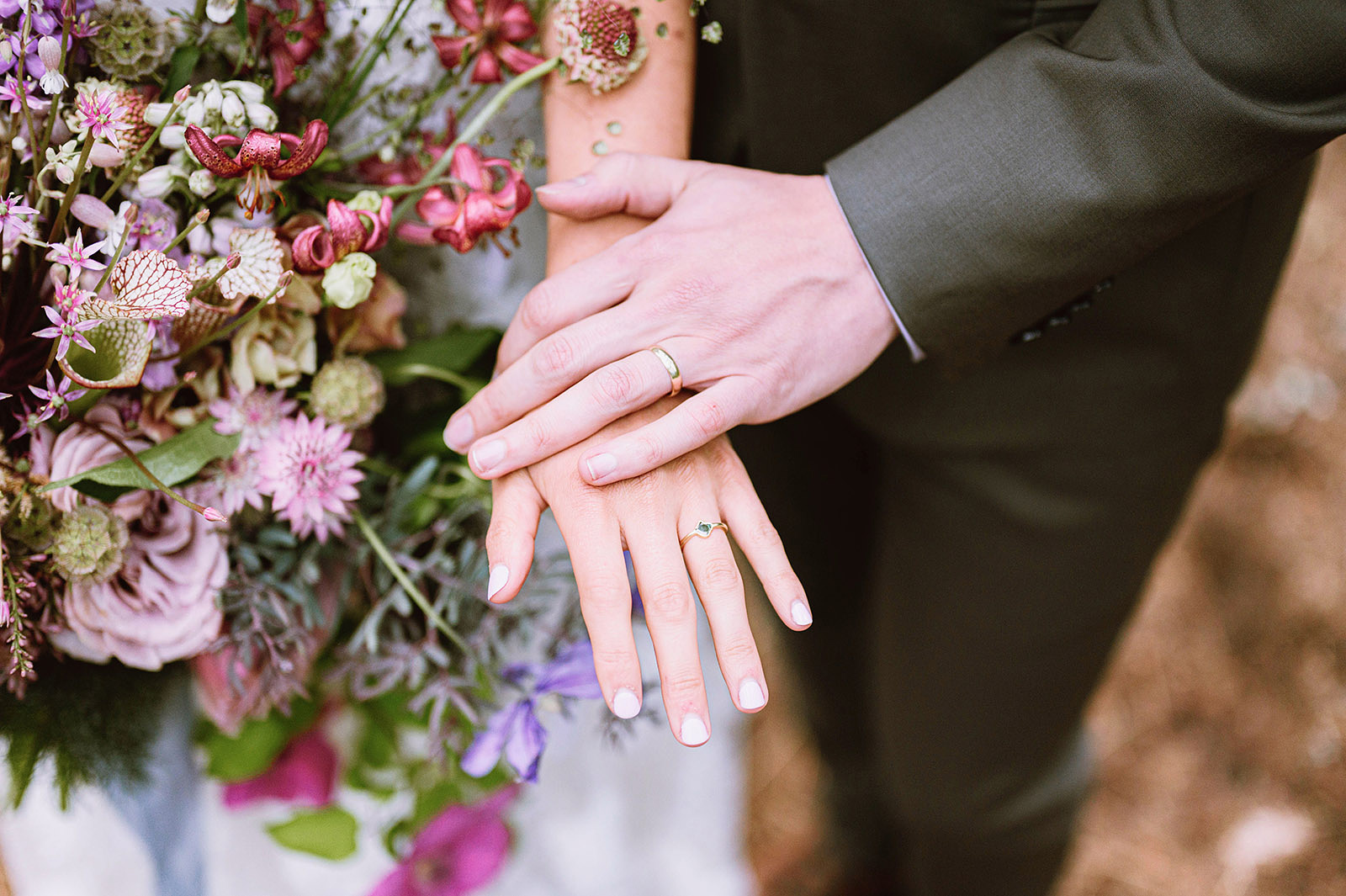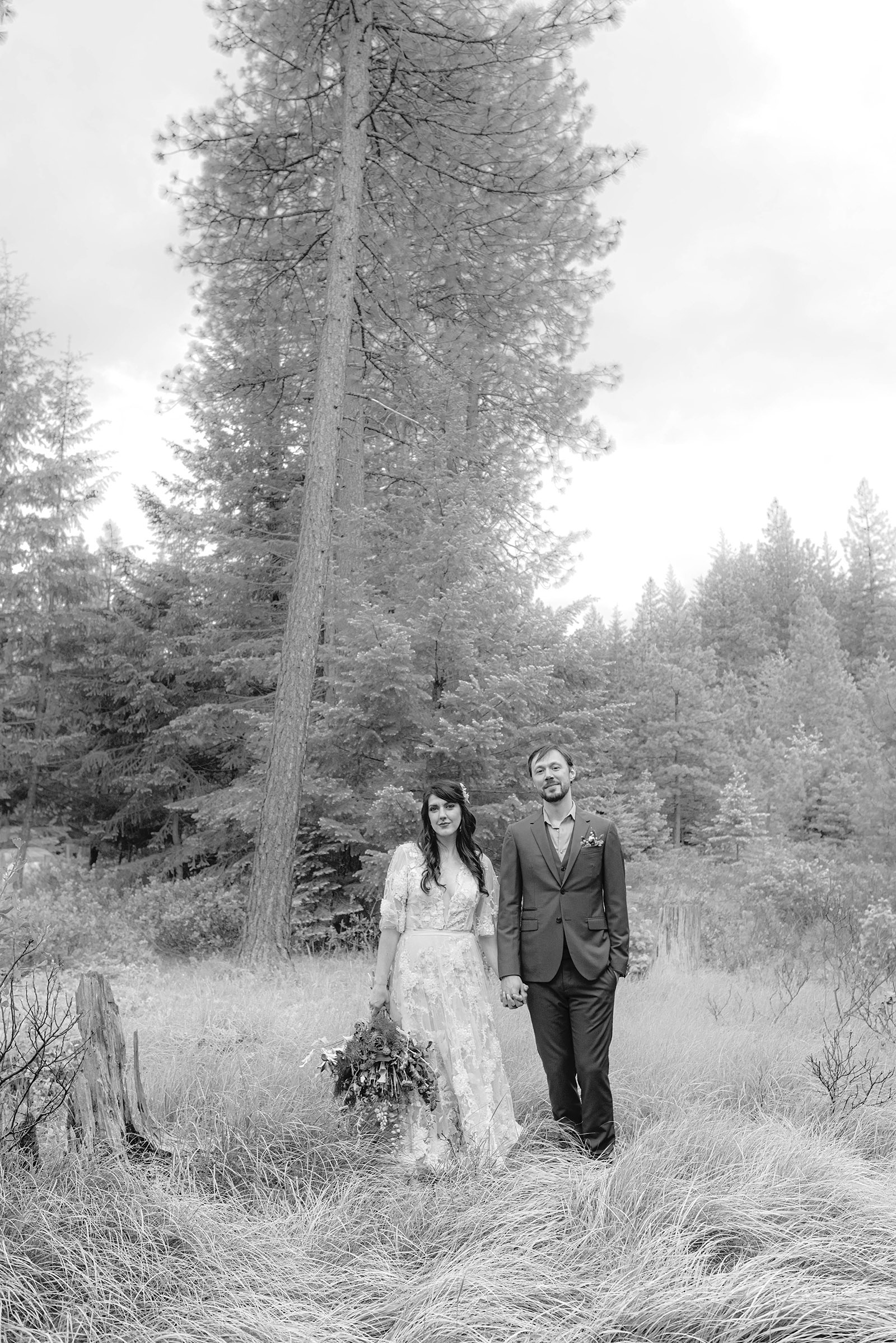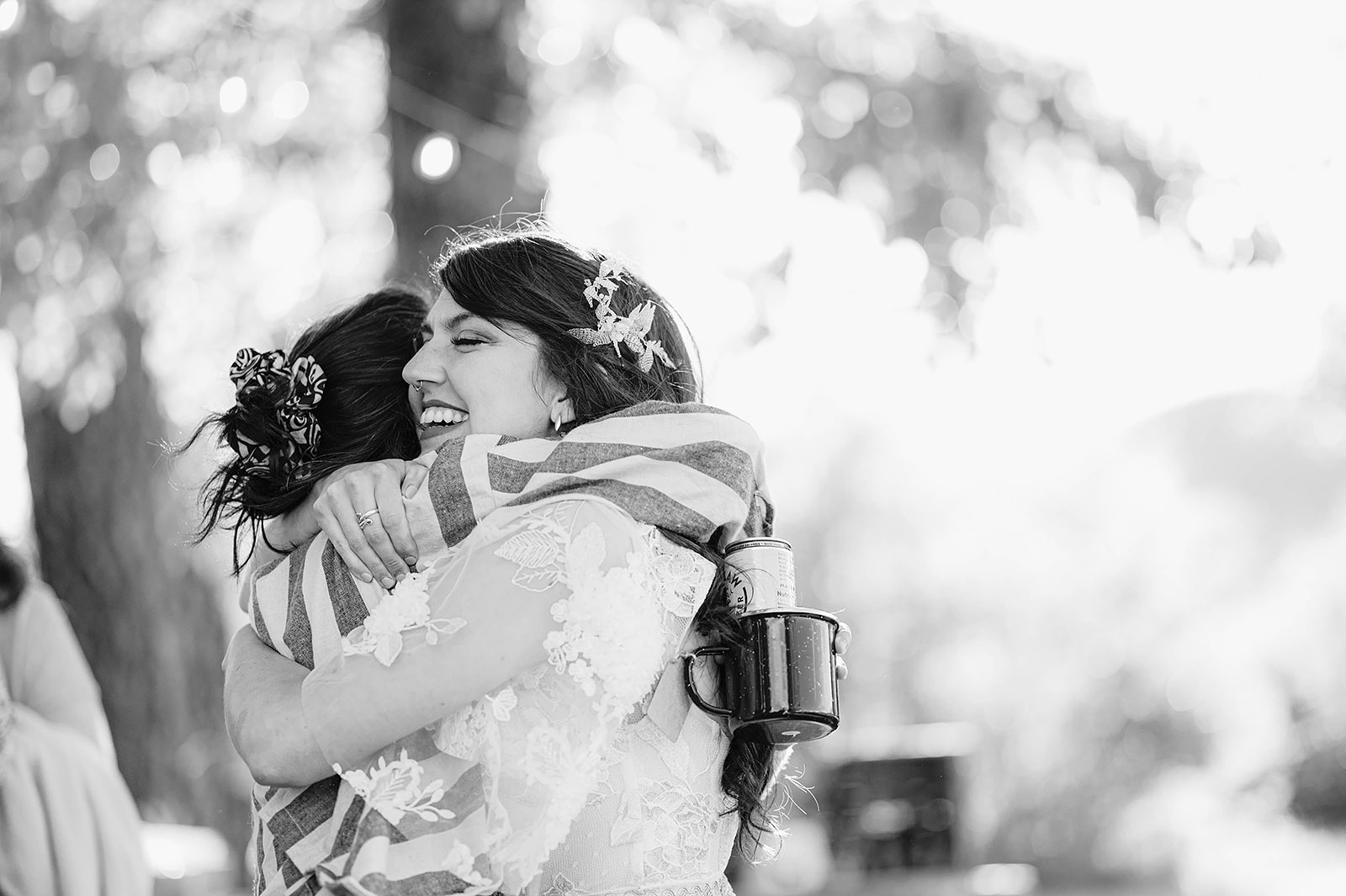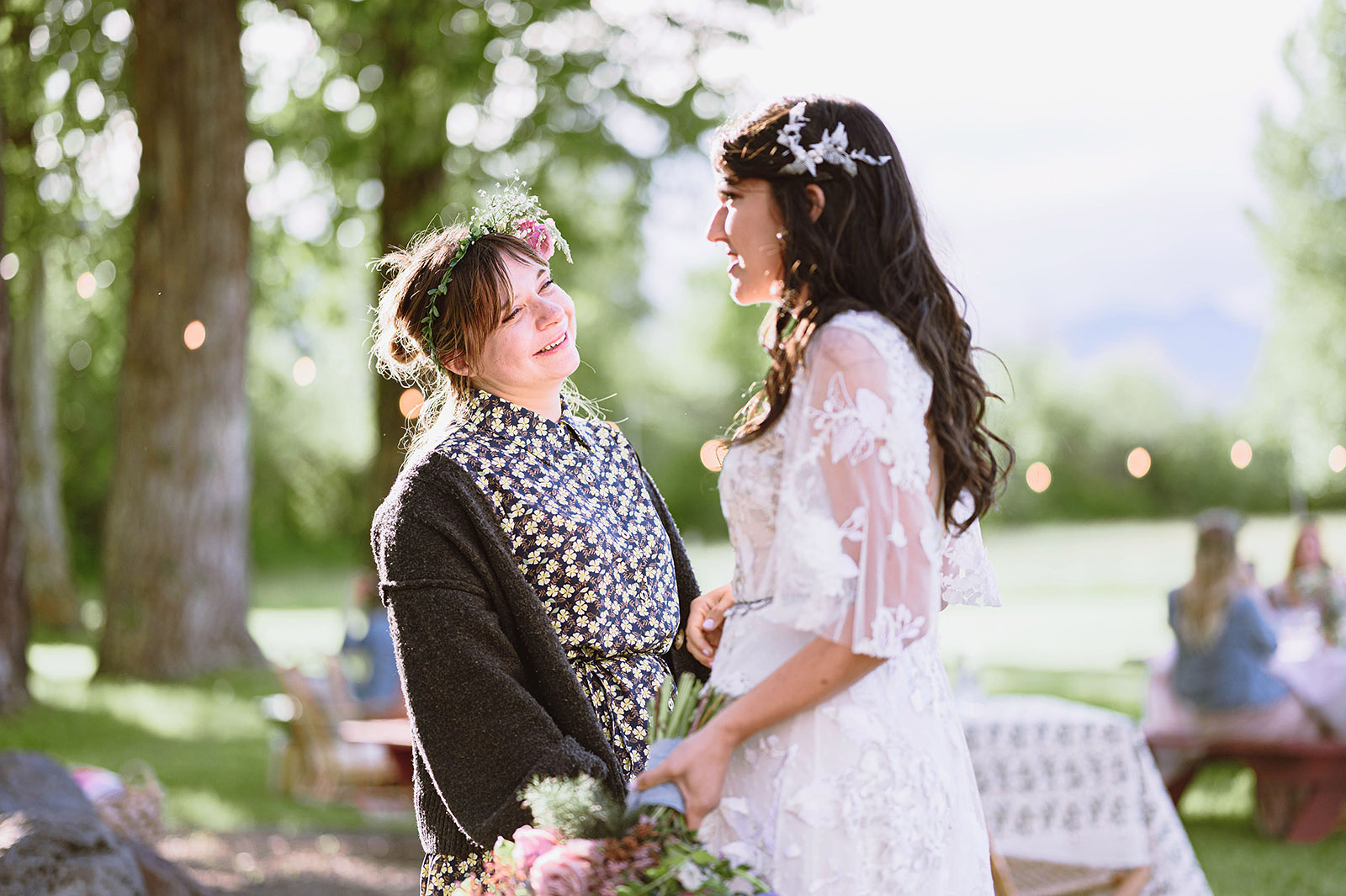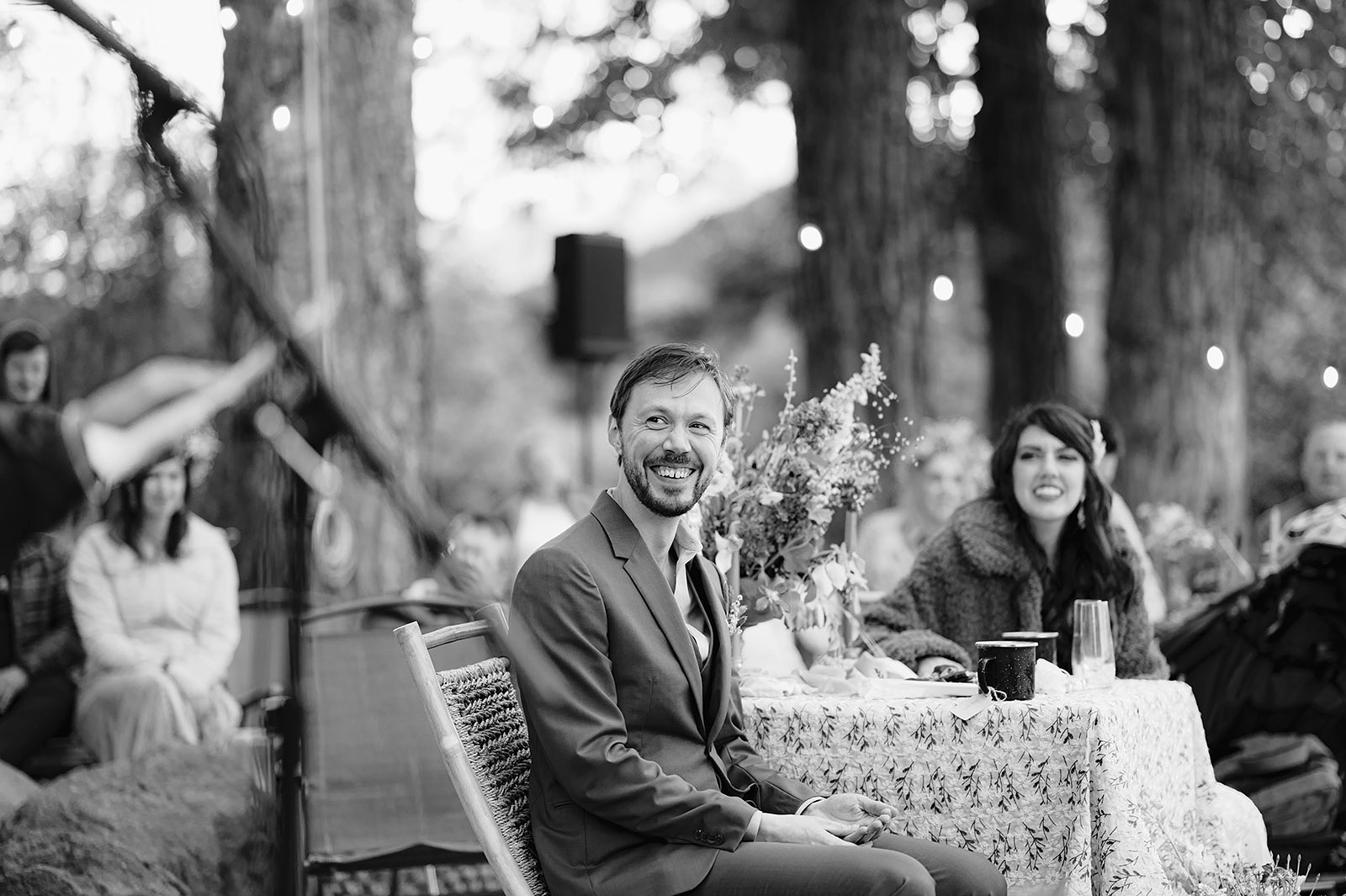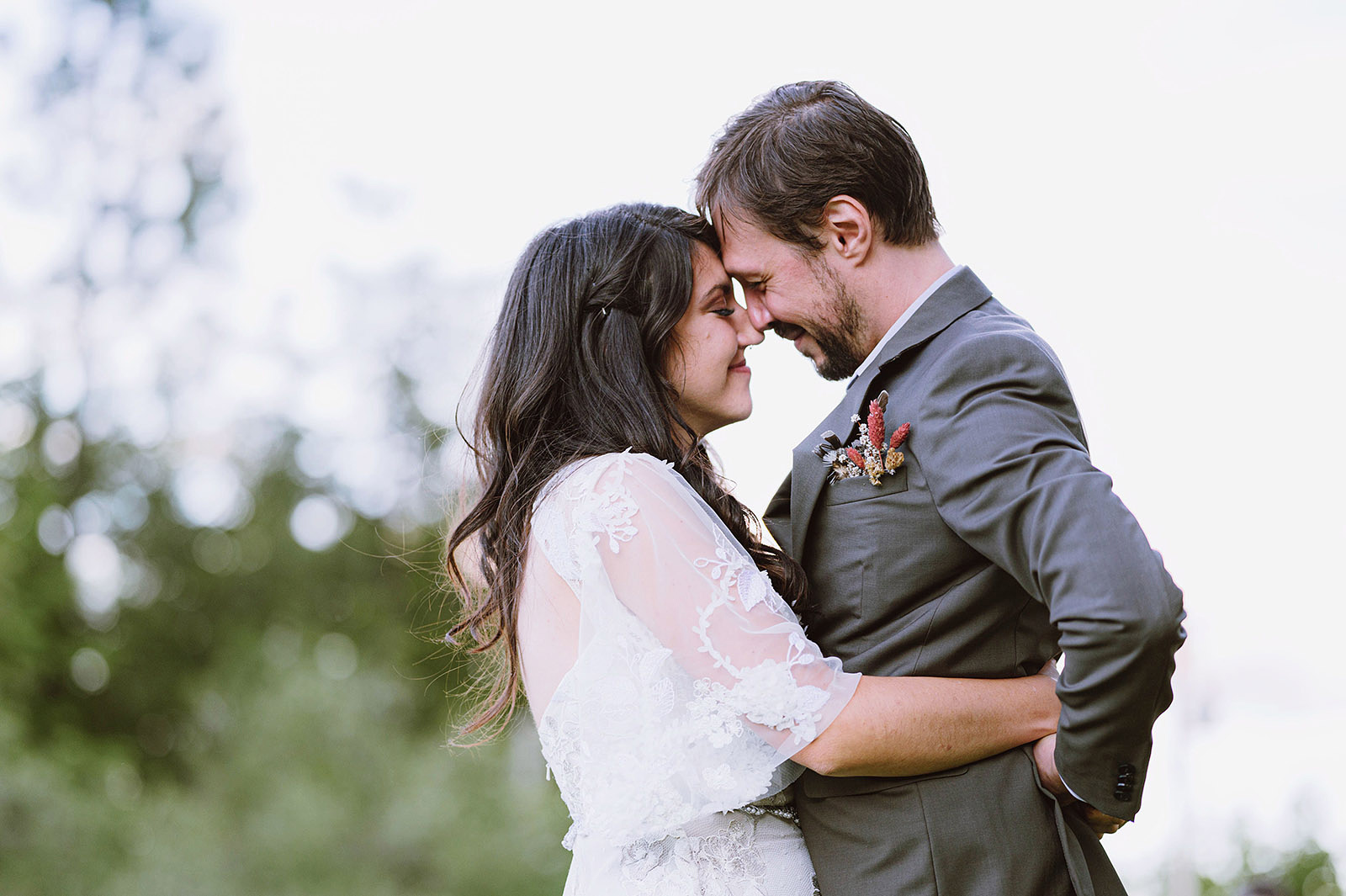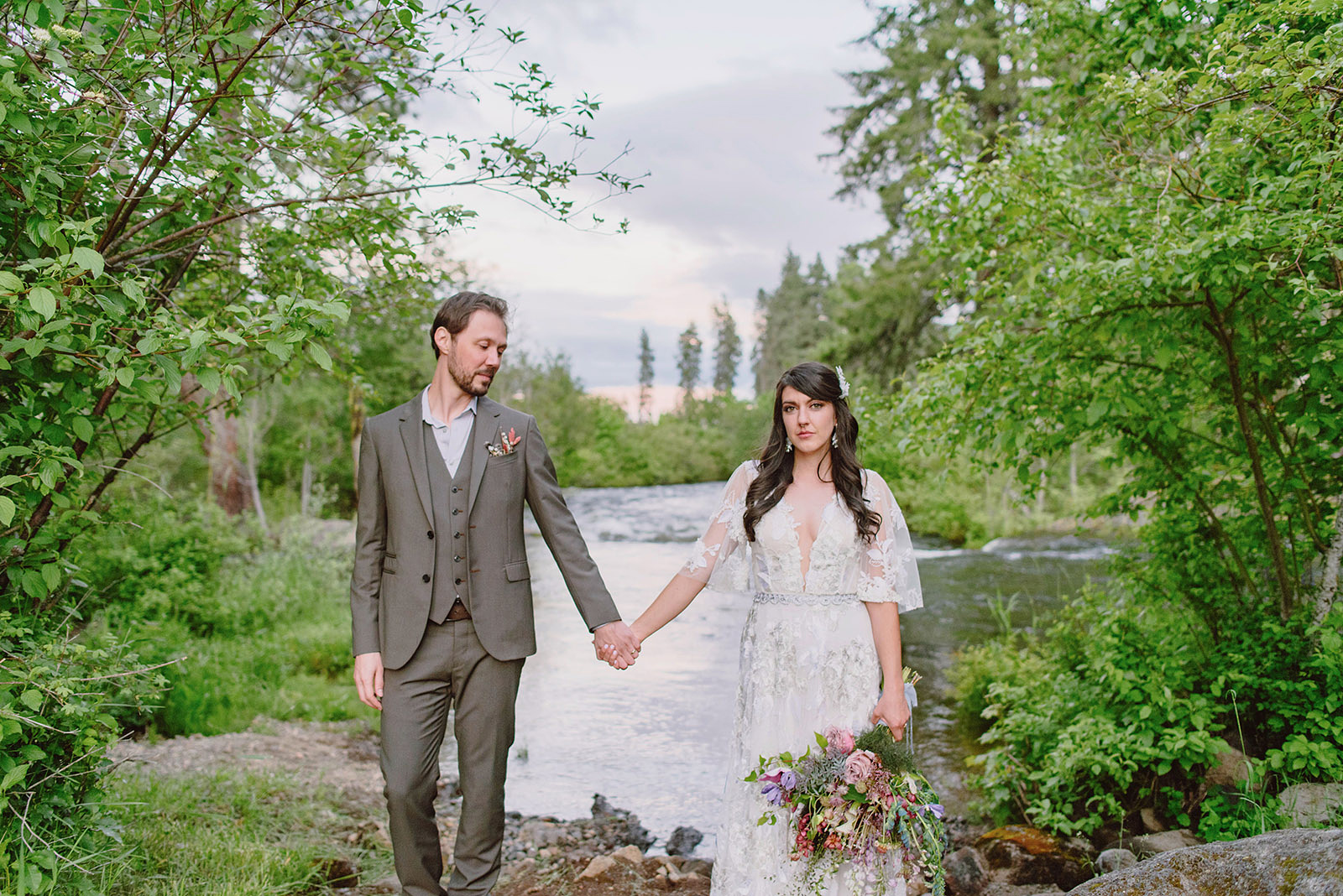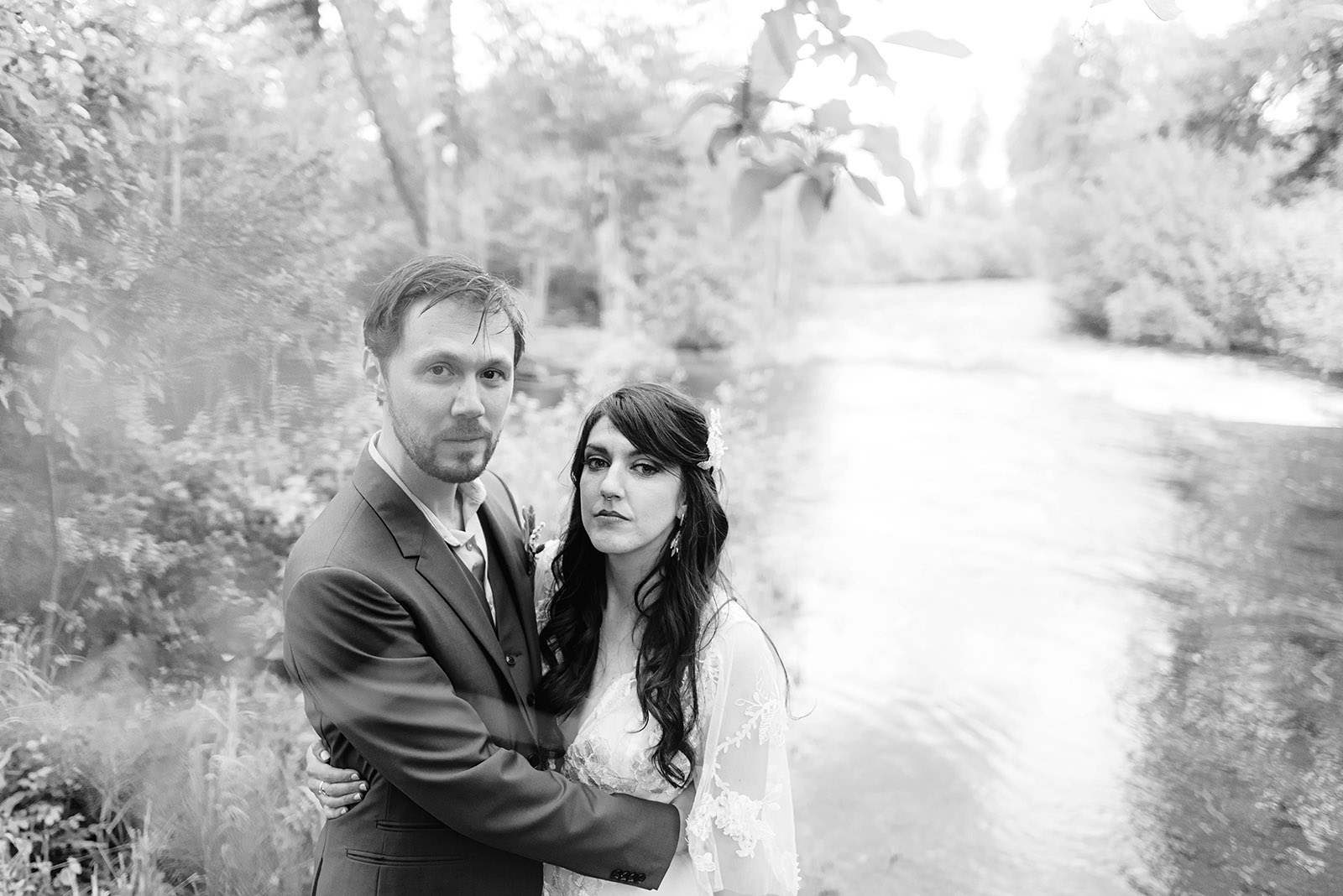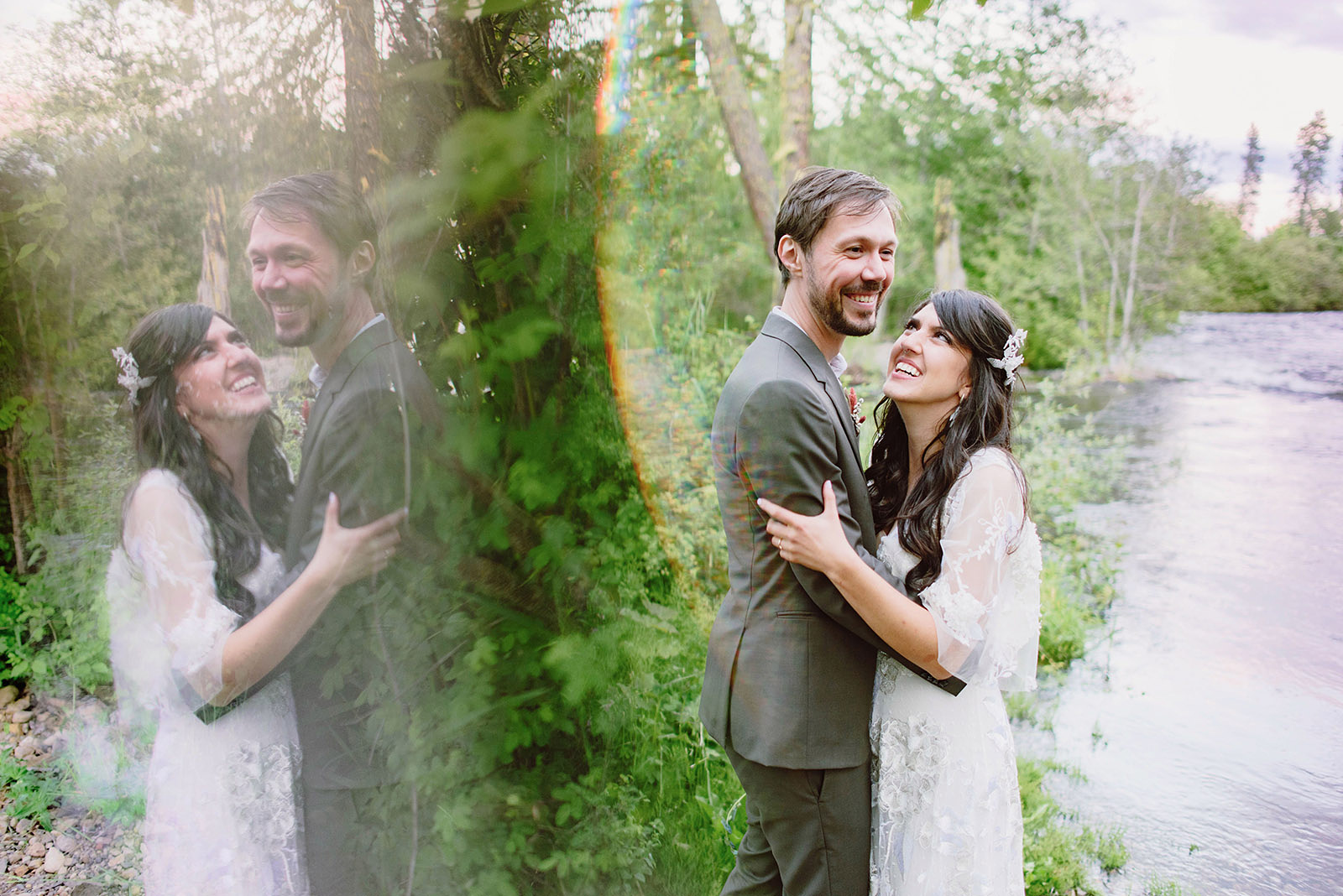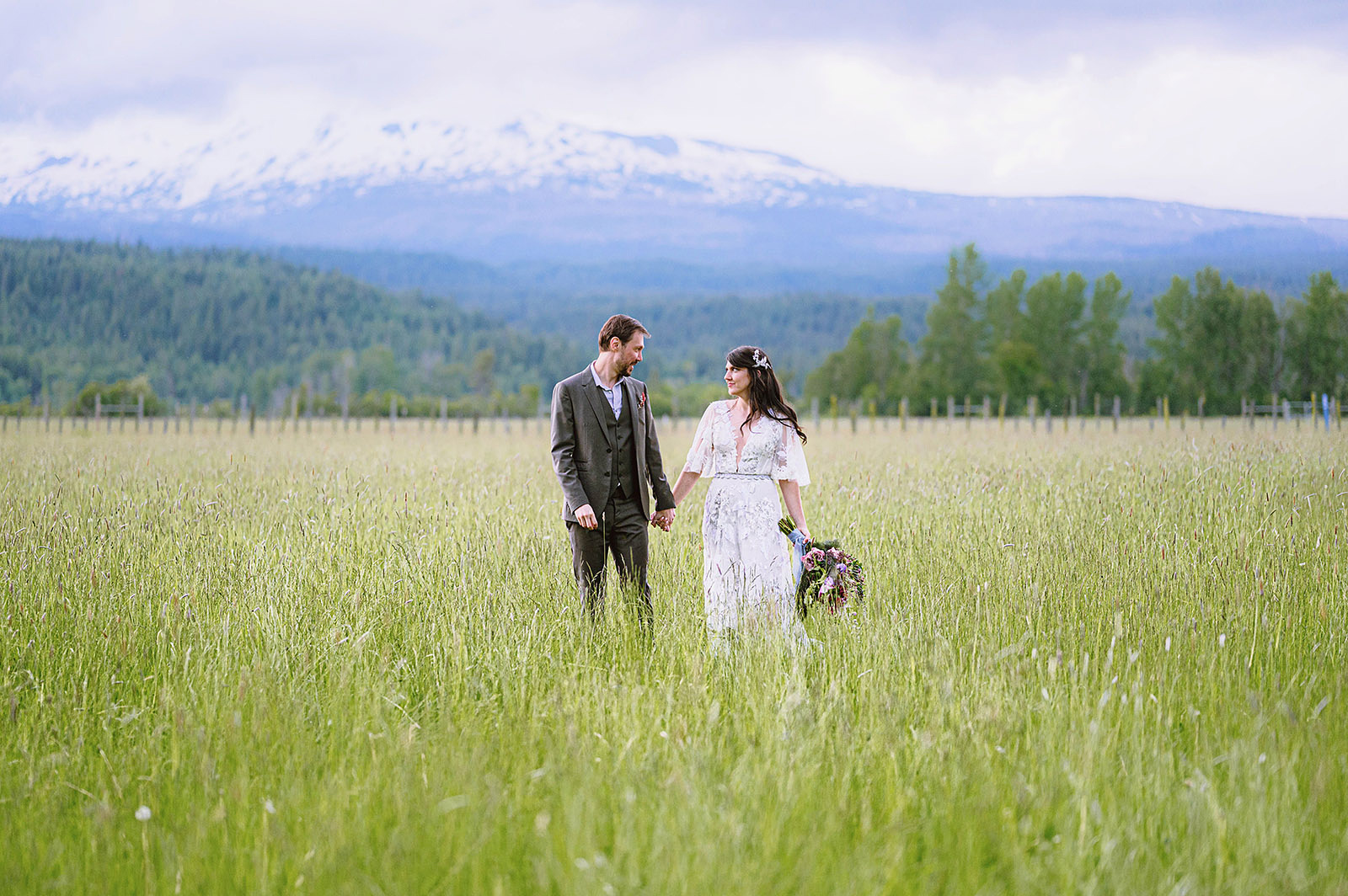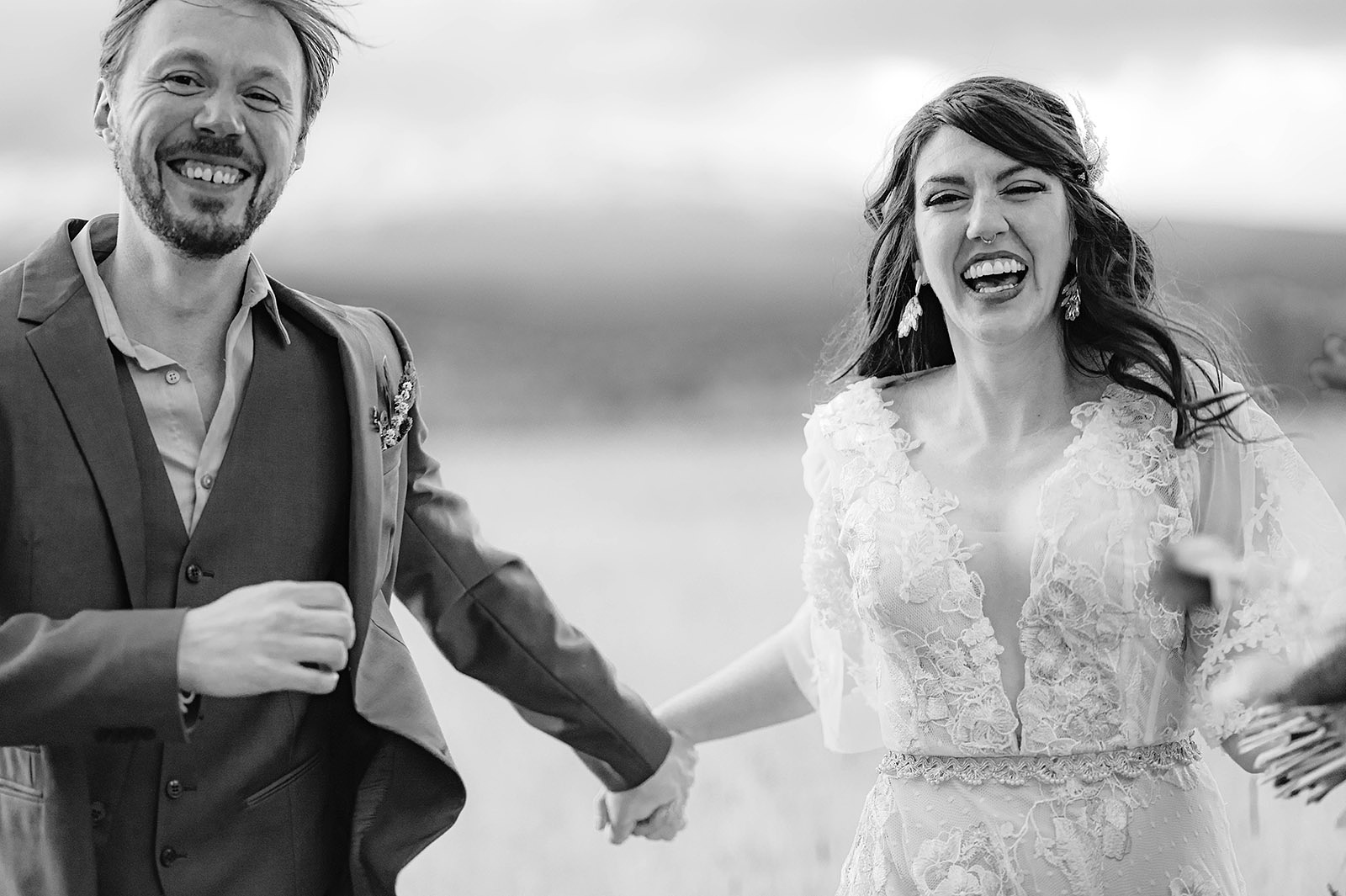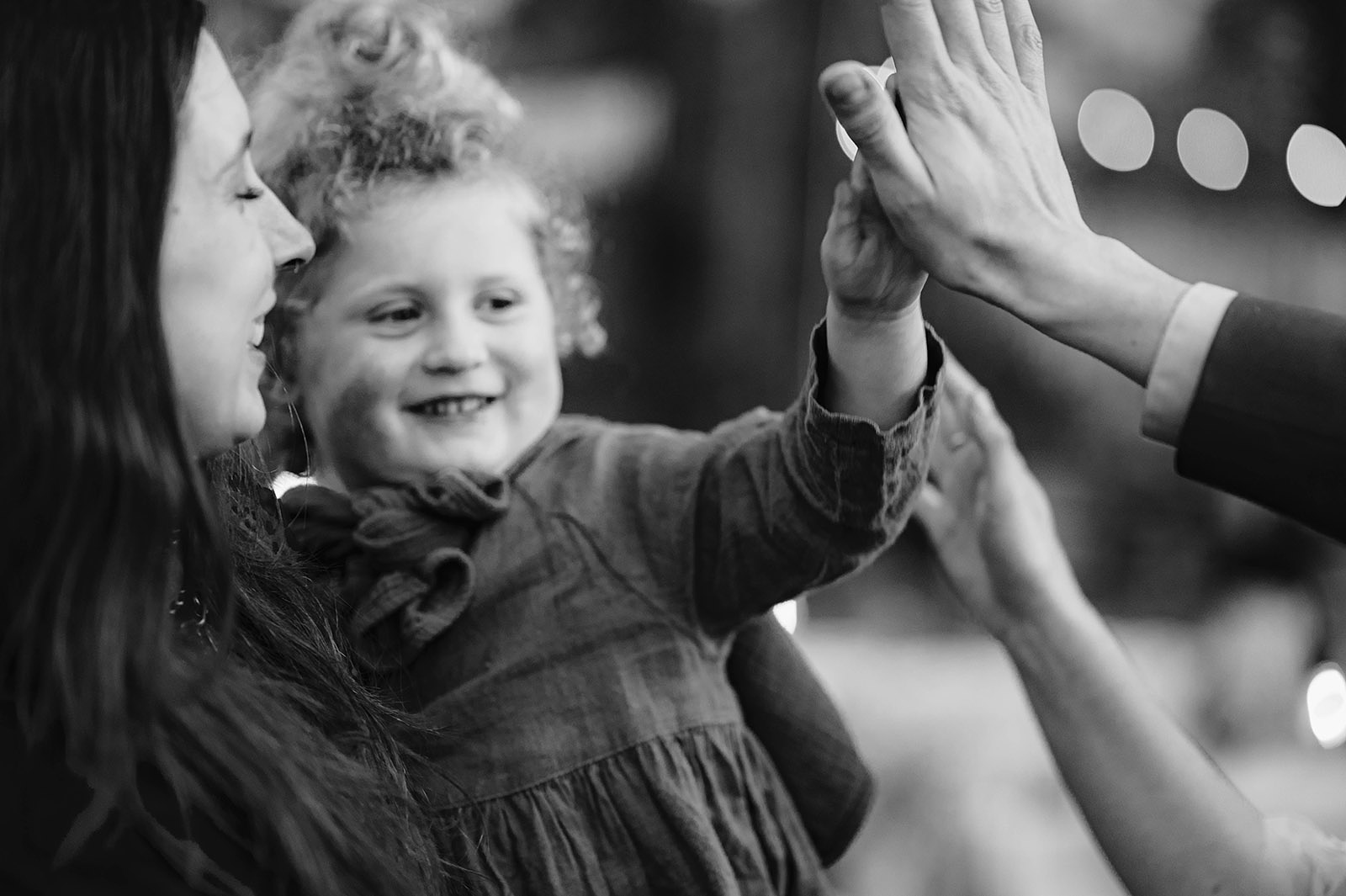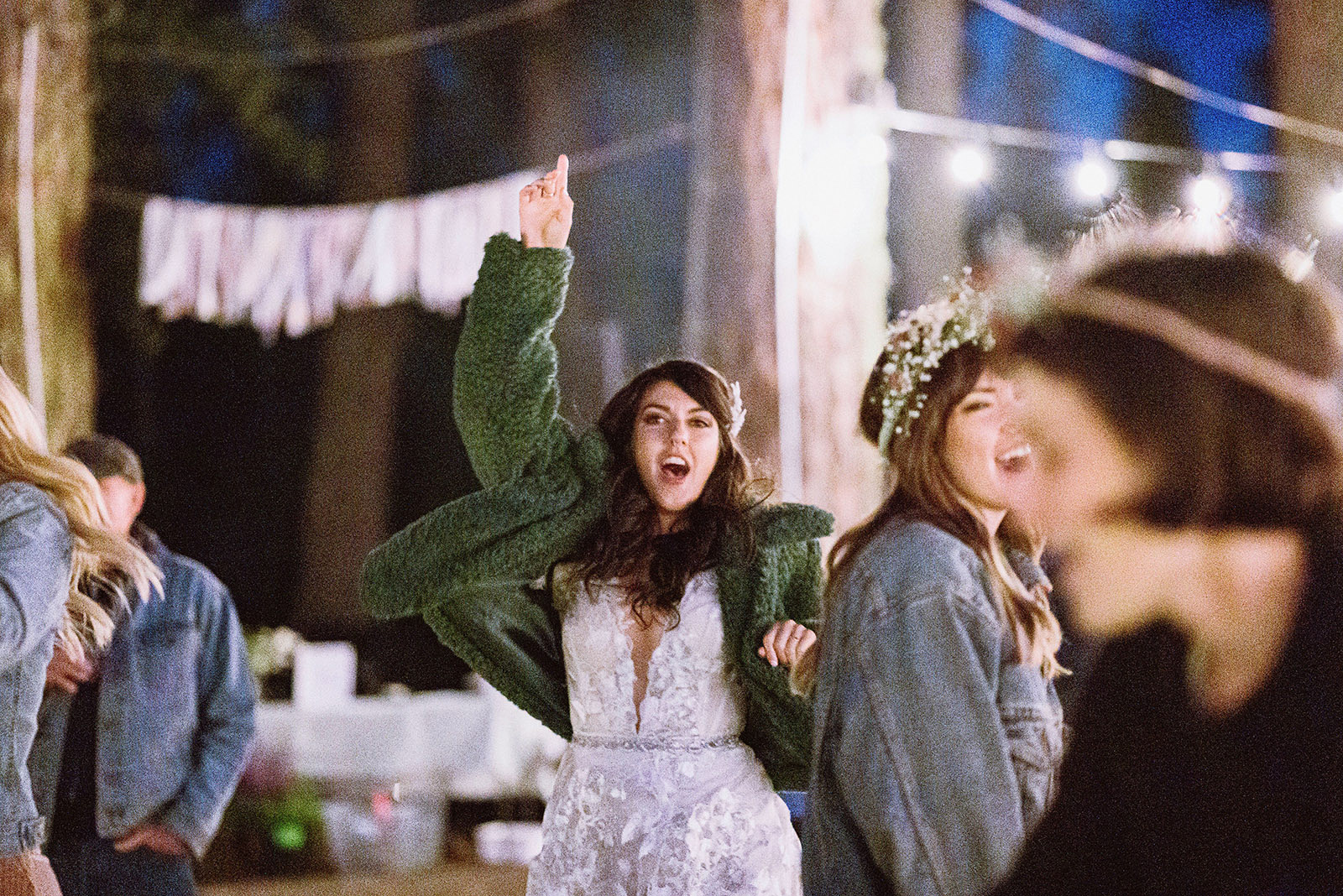 Trout Lake Wedding Vendors & Resources