Redding Wedding Photographer
This is Part I of Harper and Wes's Redding wedding photographs at the White House.
Part II covers the reception.
I seem to have struck gold this year with DIY brides and weddings that are oozing with fun. Harper and Wes were no exception when they were married at the White House in Redding, Calfornia. Harper is a crafty gal that poured her heart and soul into this one day. There were game booths, sack races and even a non-stop free photobooth.
But, inevitably, her tank of crafty magic started running on Empty. And when Harper ran out of ideas? "My mom jumped in and blew my mind with her mad skills." I love it! I may be arty, but I'm definitely not crafty. Harper, her mom and all the friends & family that helped along the way blew my mind when I set foot in the venue. I felt so lucky to be the wedding photographer for this event — there was just so much good stuff to shoot.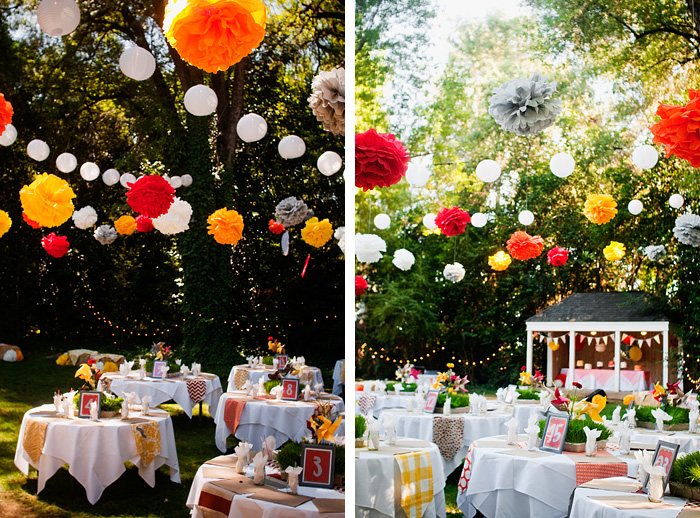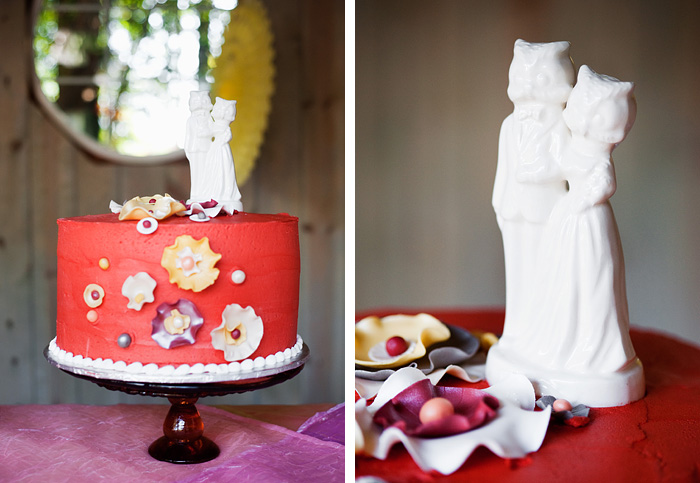 True to form, the ladies were hours into their primping when the men decided it was time to learn how to tie a tie.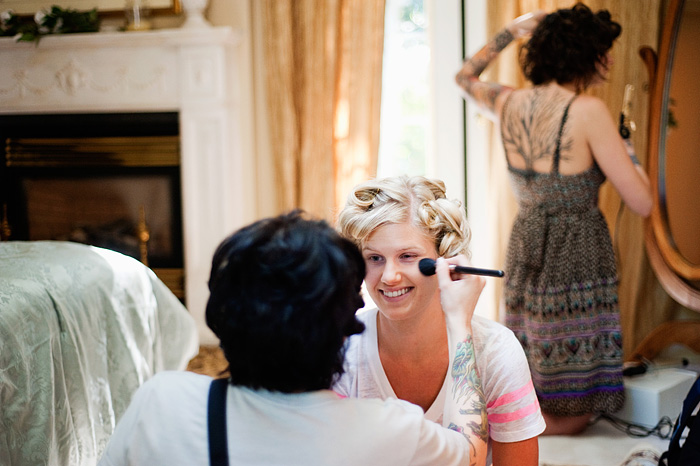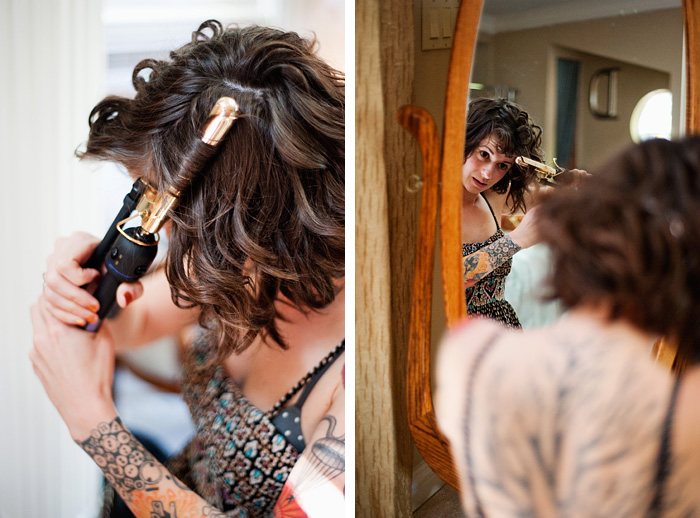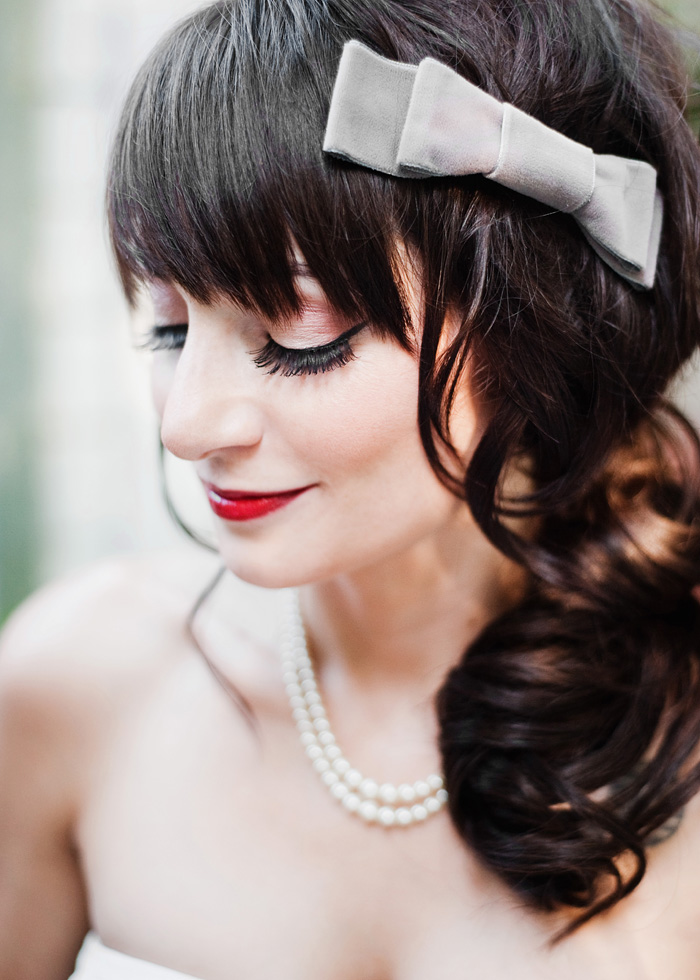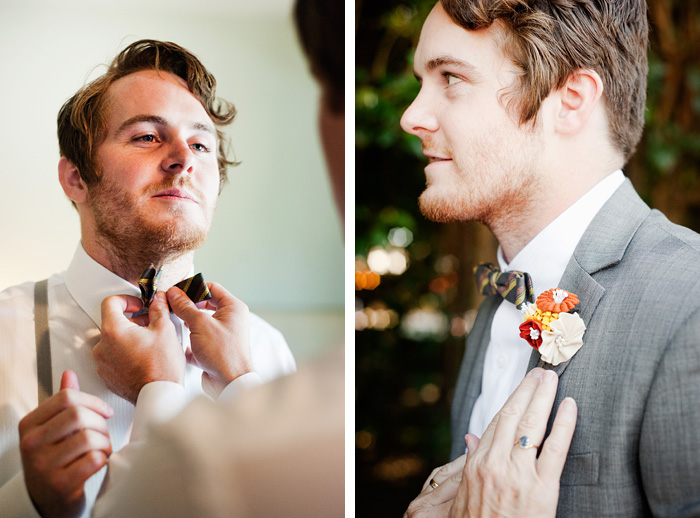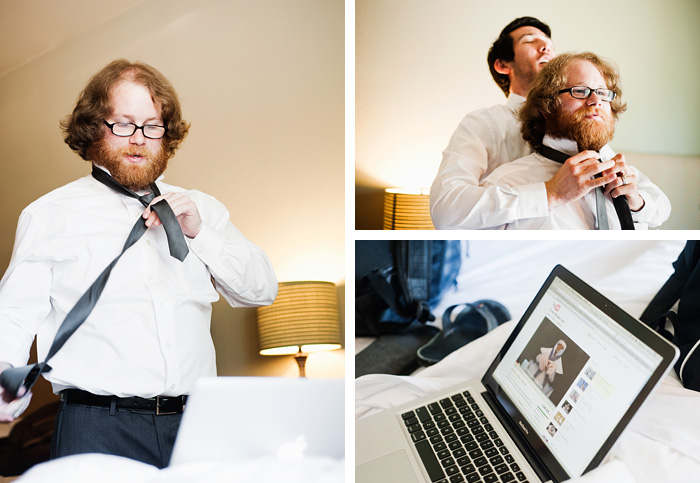 Everyone dealt with the day's stress in different ways. The men? They smoked tobacco from pipes given to them by Wes. The ladies ate cotton candy… and didn't smudge their lipstick. Woo!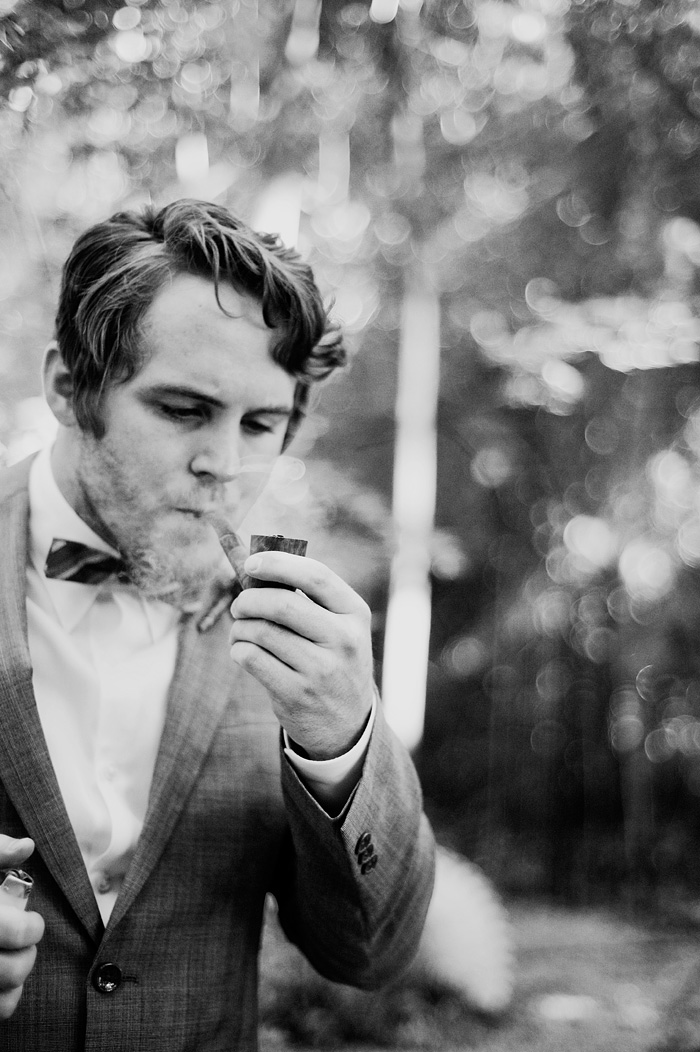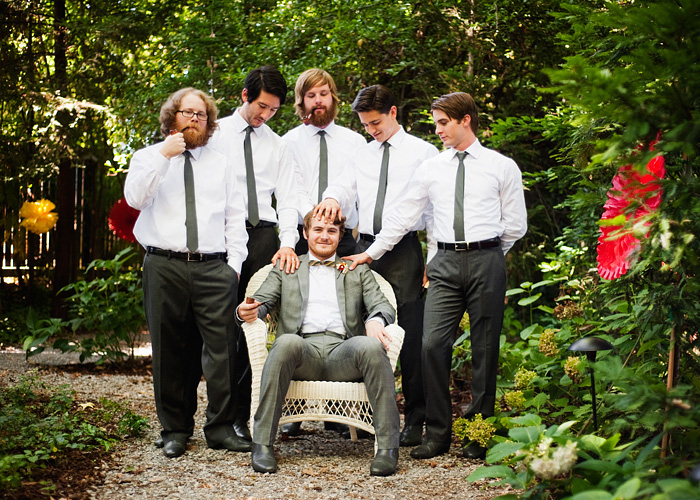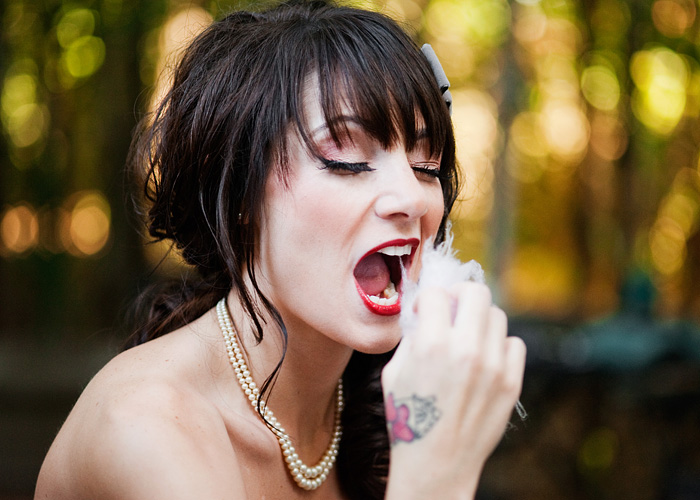 For most couples a wedding is the symbol of many things… Eternal love, lifetime devotion and, eventually, the beginning of a new branch on the family tree. For Harper and Wes, though, their new family began on this day.
I couldn't've been the only one clutching my heart every time Harper's daughter, Luci, ran around looking for Wes to give him a hug, or weasel a quick dance out of him; her new daddy. There were a lot of "Awww's!" being sighed that day.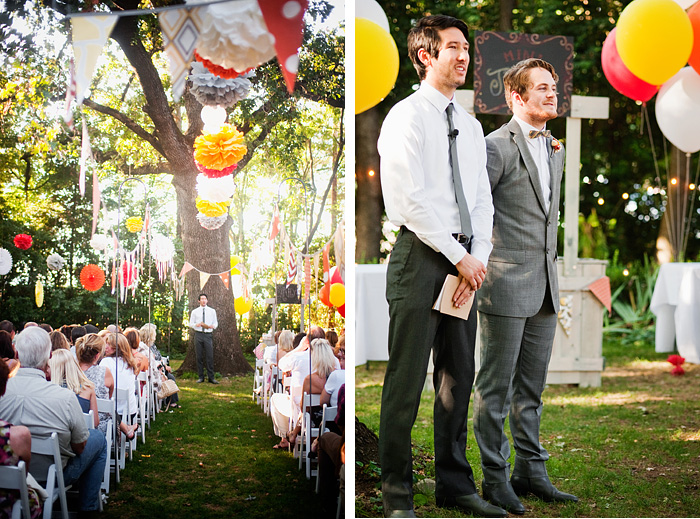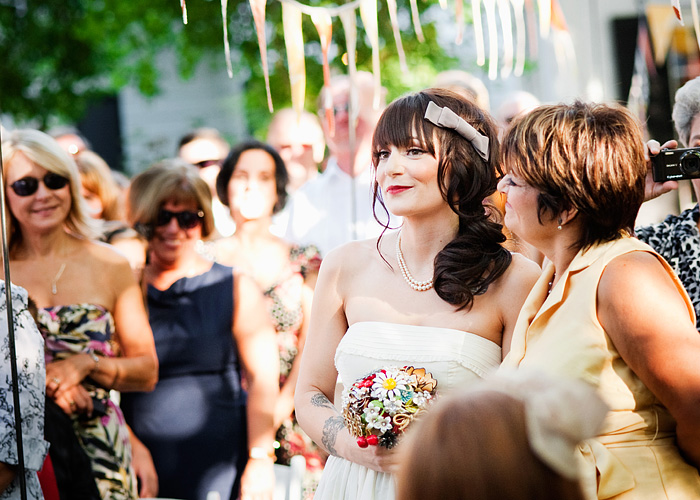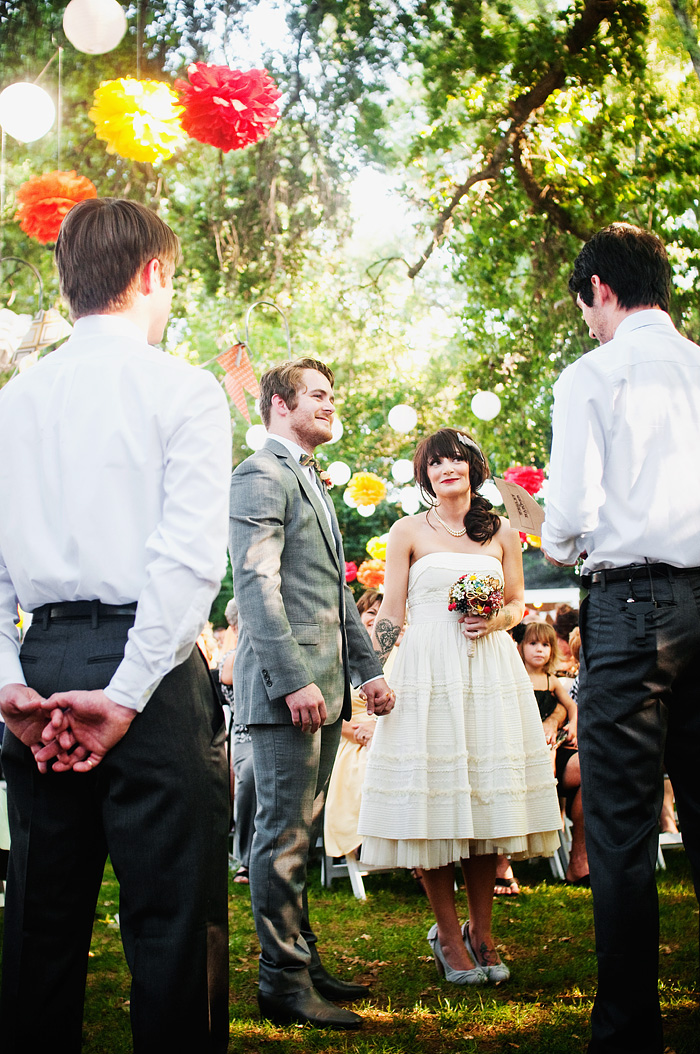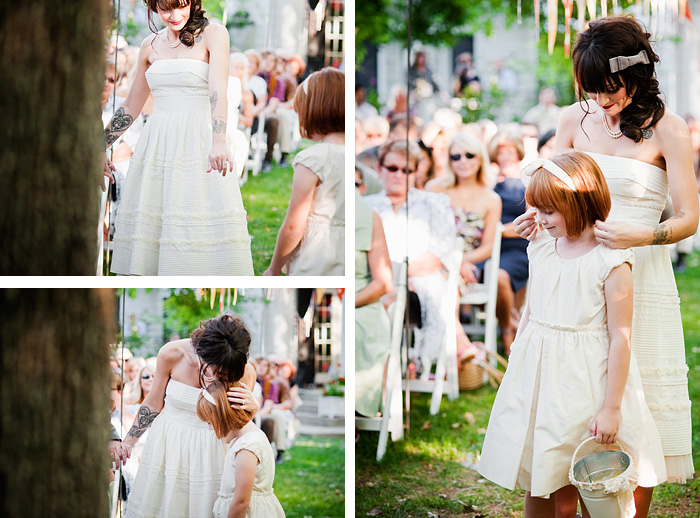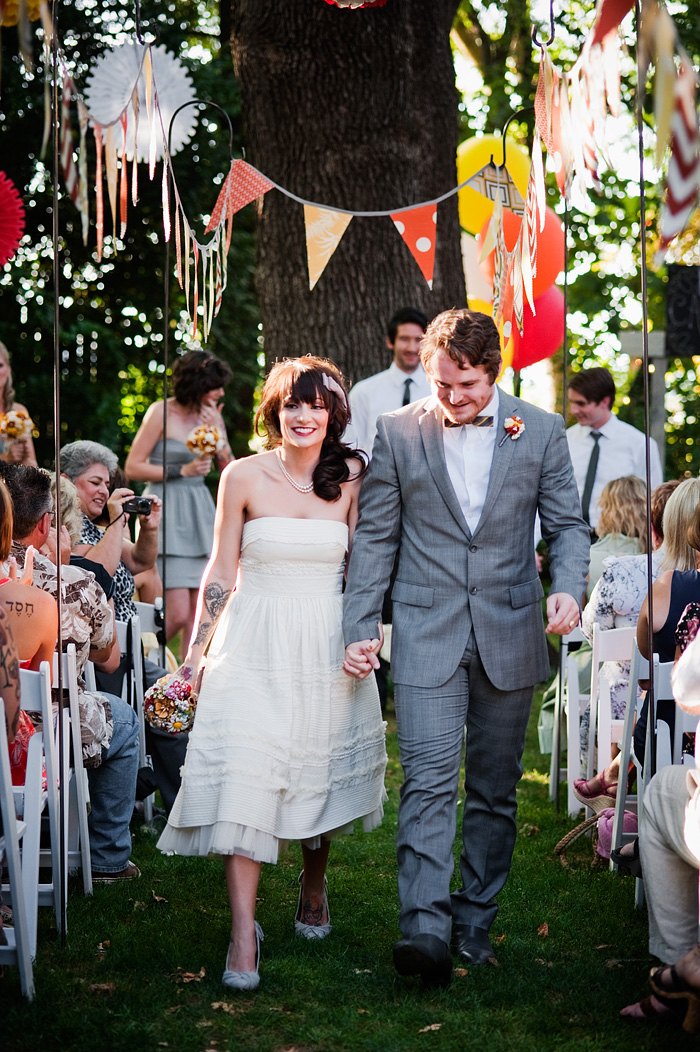 Vendors & Resources
Coordinator: Gwen Edwardson
Venue: The White House
Bride's Dress: BHLDN
Hair: Fox Hair Studio
Make-Up: Stacy Titoni
Cakes: Cake Is The Best Part