SAUVIE ISLAND WEDDING AT THE CROFT FARM
Lucy and Evan first met working for Youth Corps on a ridge line trail. They spent what little downtime they could scrape together listening to NPR together in a van, eventually exchanged phone numbers and the next thing you know, they're buying a house in Portland and growing tomatoes together.
Being married on a farm just made sense for these two. We shot their First Look in the same blueberry patch they raided to make wedding favor jam with. Lucy rocked it make-up free and Evan managed to break the ceremonial glass while wearing sandals. Jokes about nutritional yeast and bicycles flew out during the toasts as everyone enjoyed pizza delivery alongside organic sides created by friends and family. And then there was the bluegrass music and pie competition — both treats supplied by Lucy and Evan's talented friends and families as well.
This is what it's all about: couples that are undeniably themselves all the way up to the altar and on down to the dance floor. If this wedding were any more down to Earth, it'd've been hosted underground.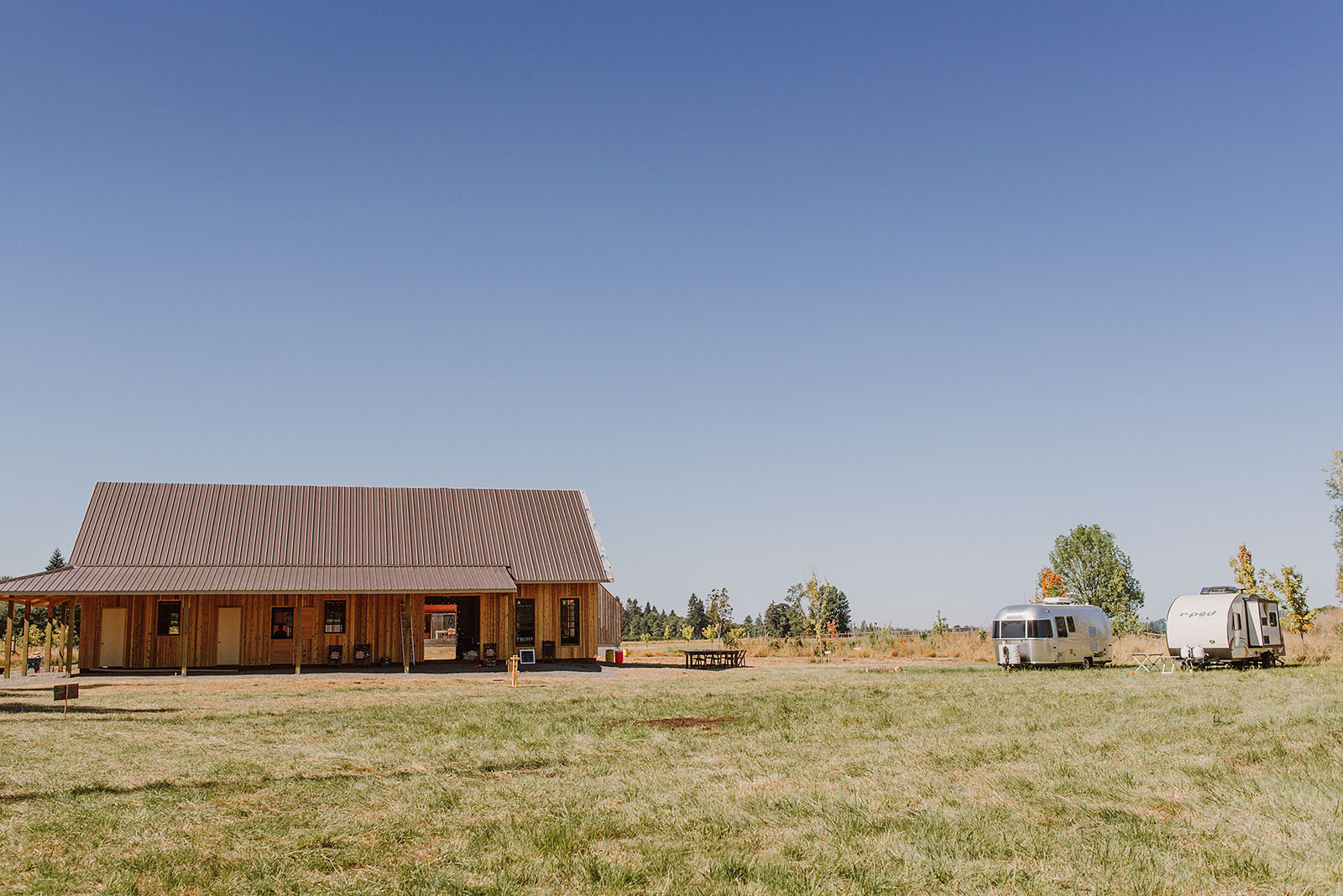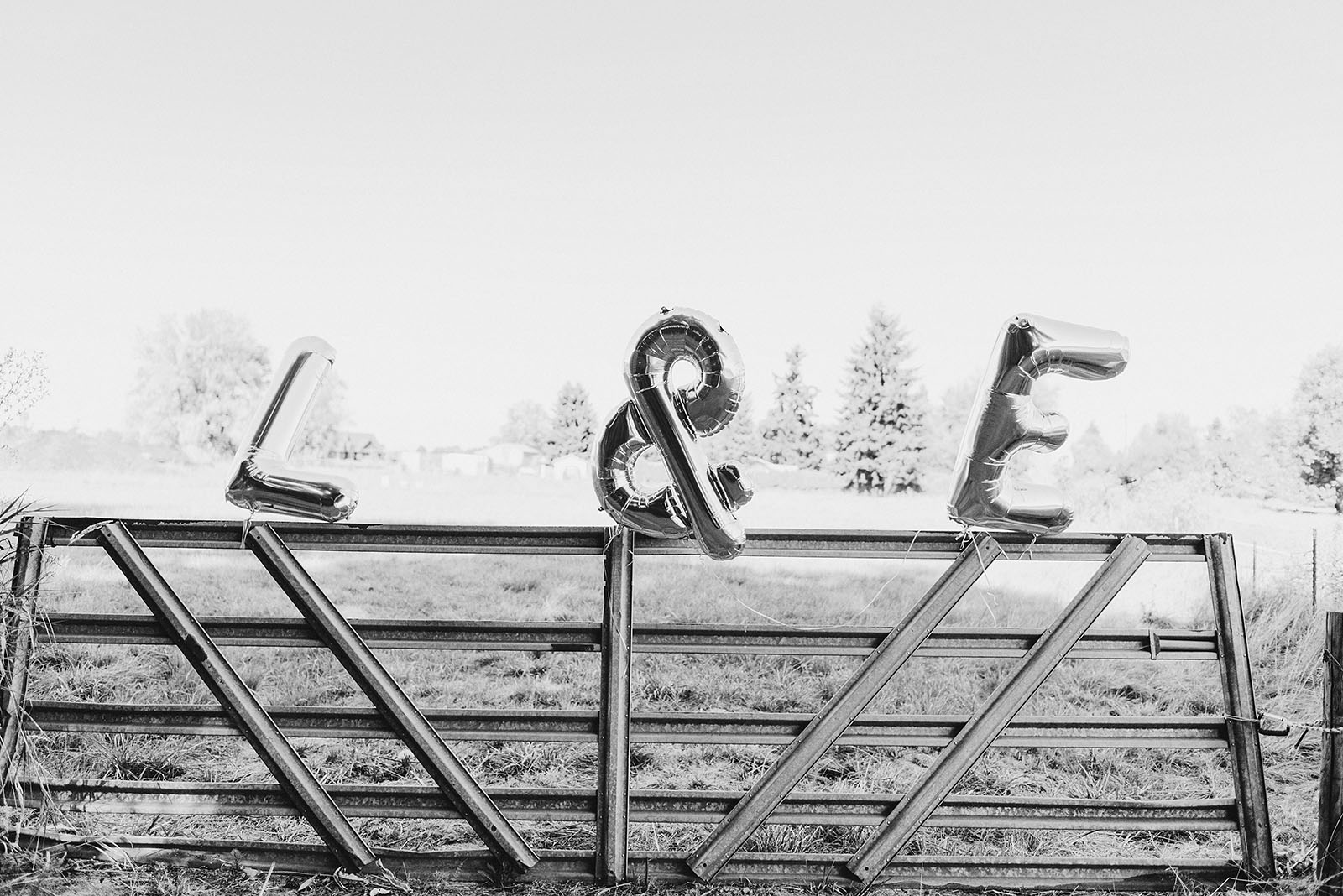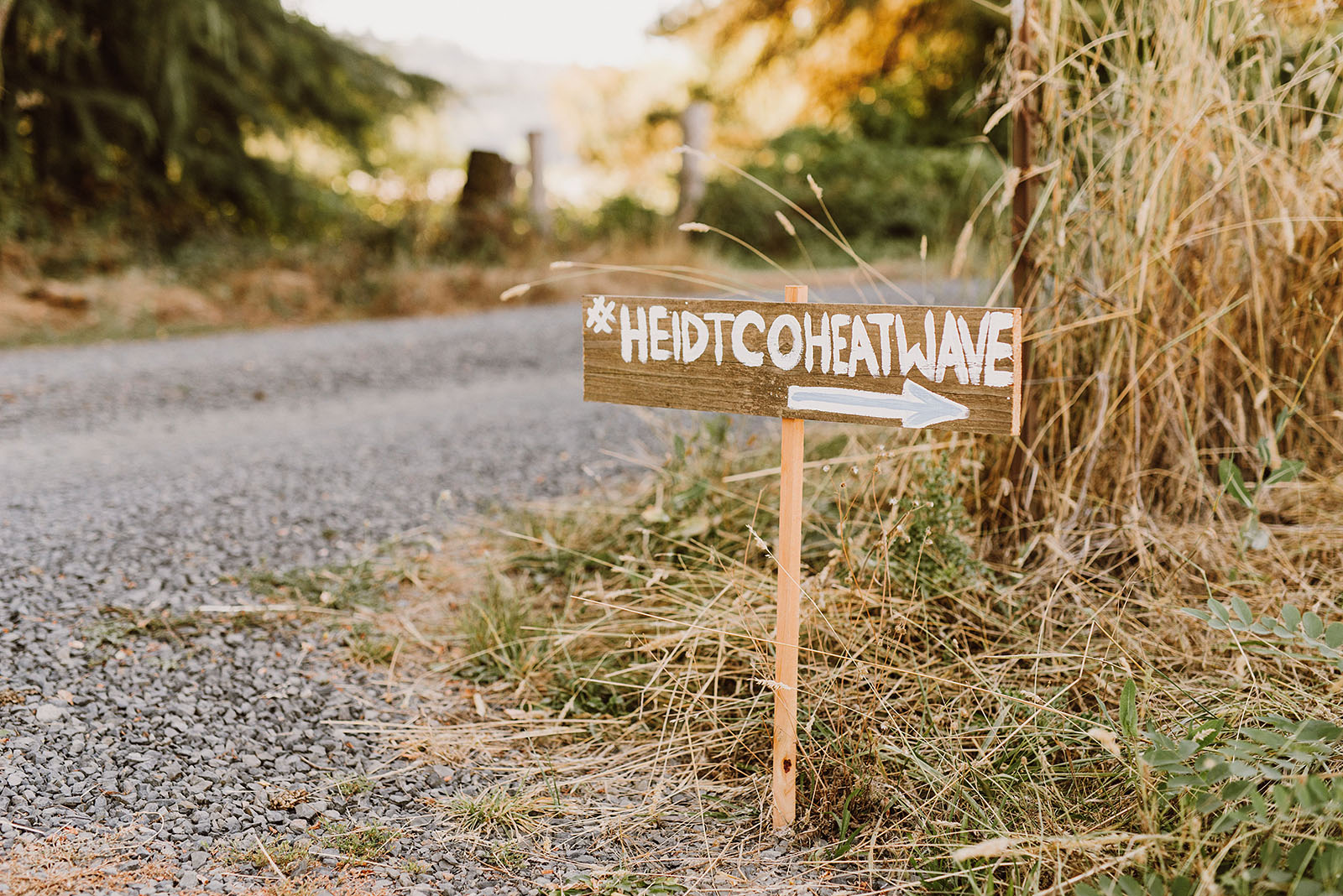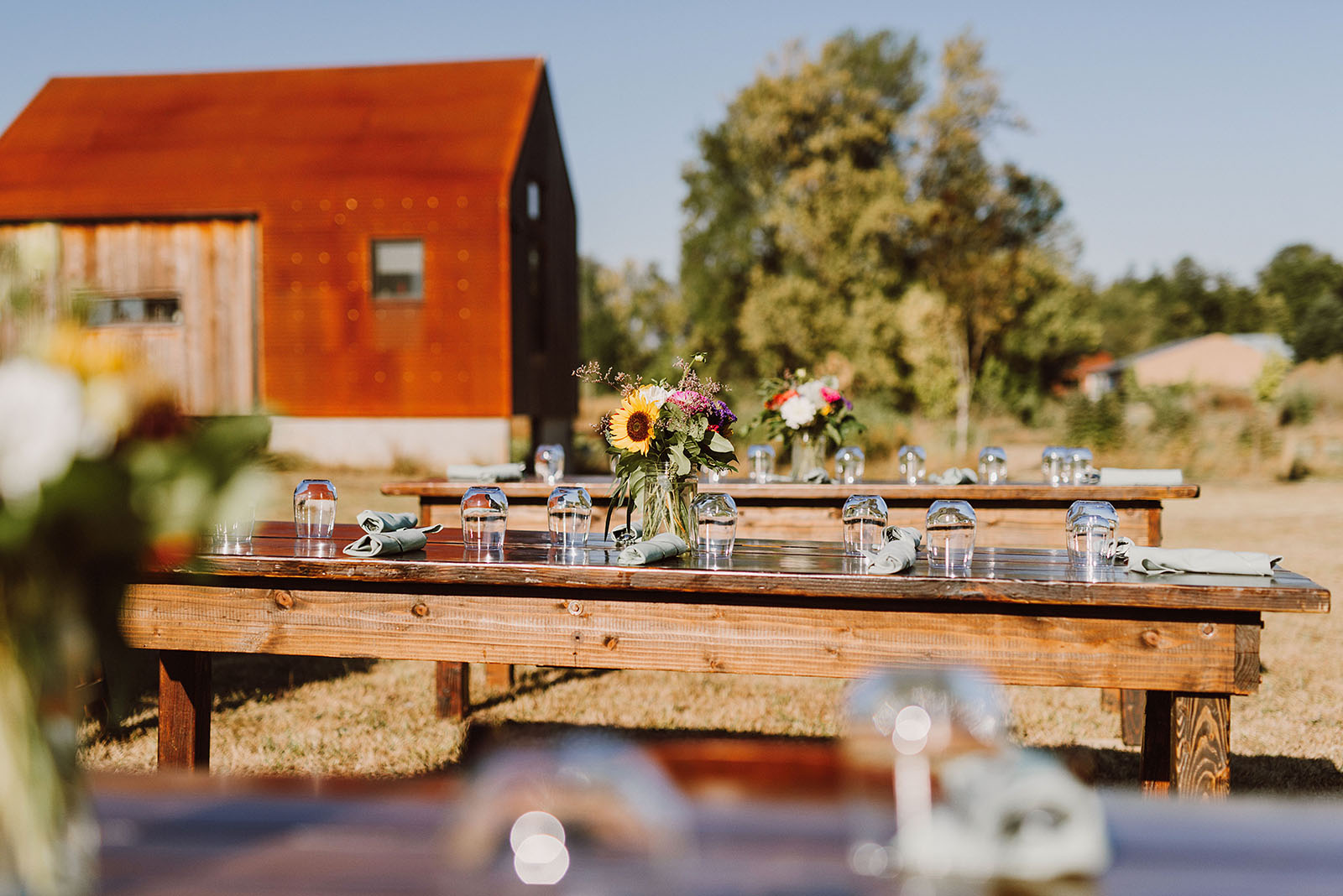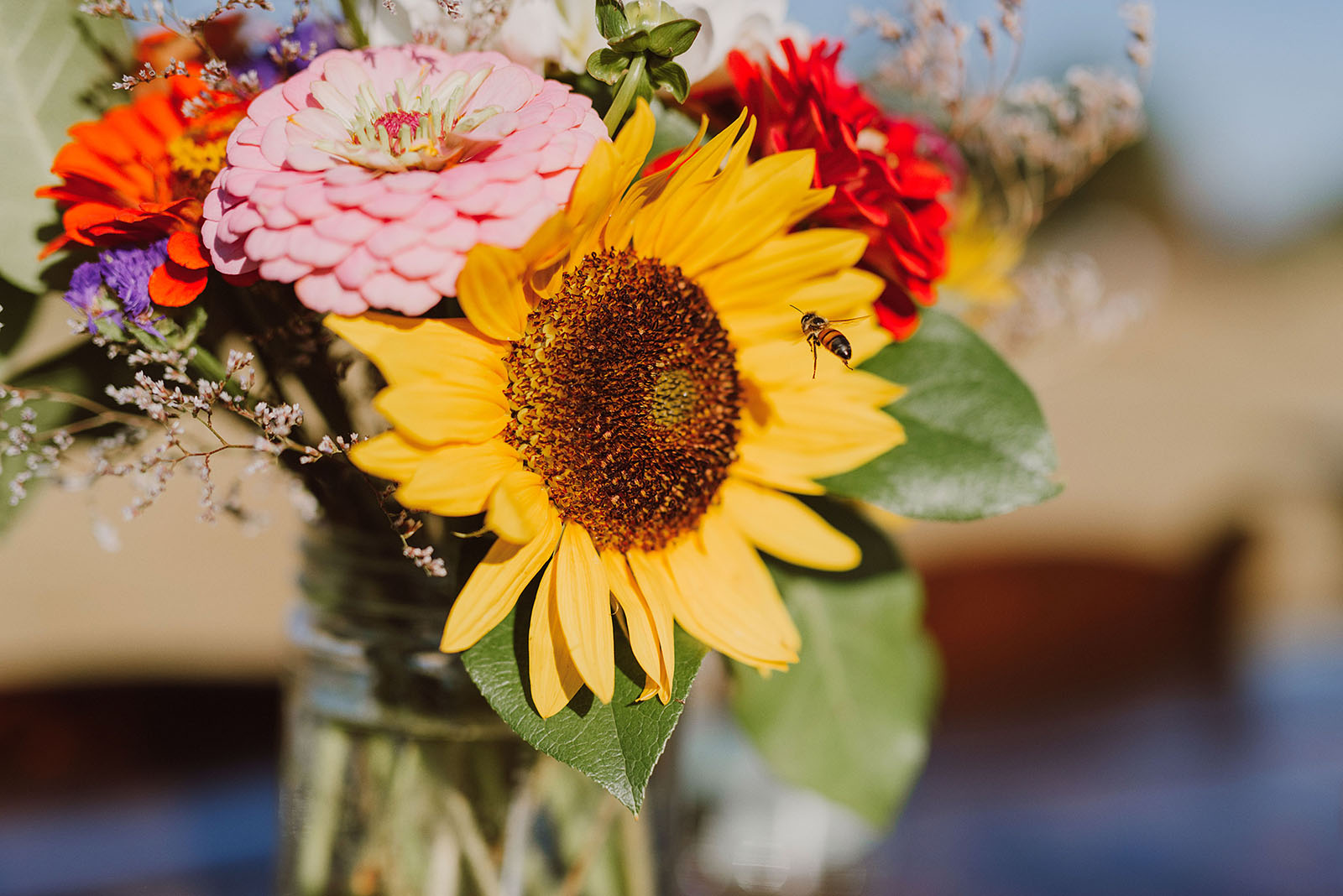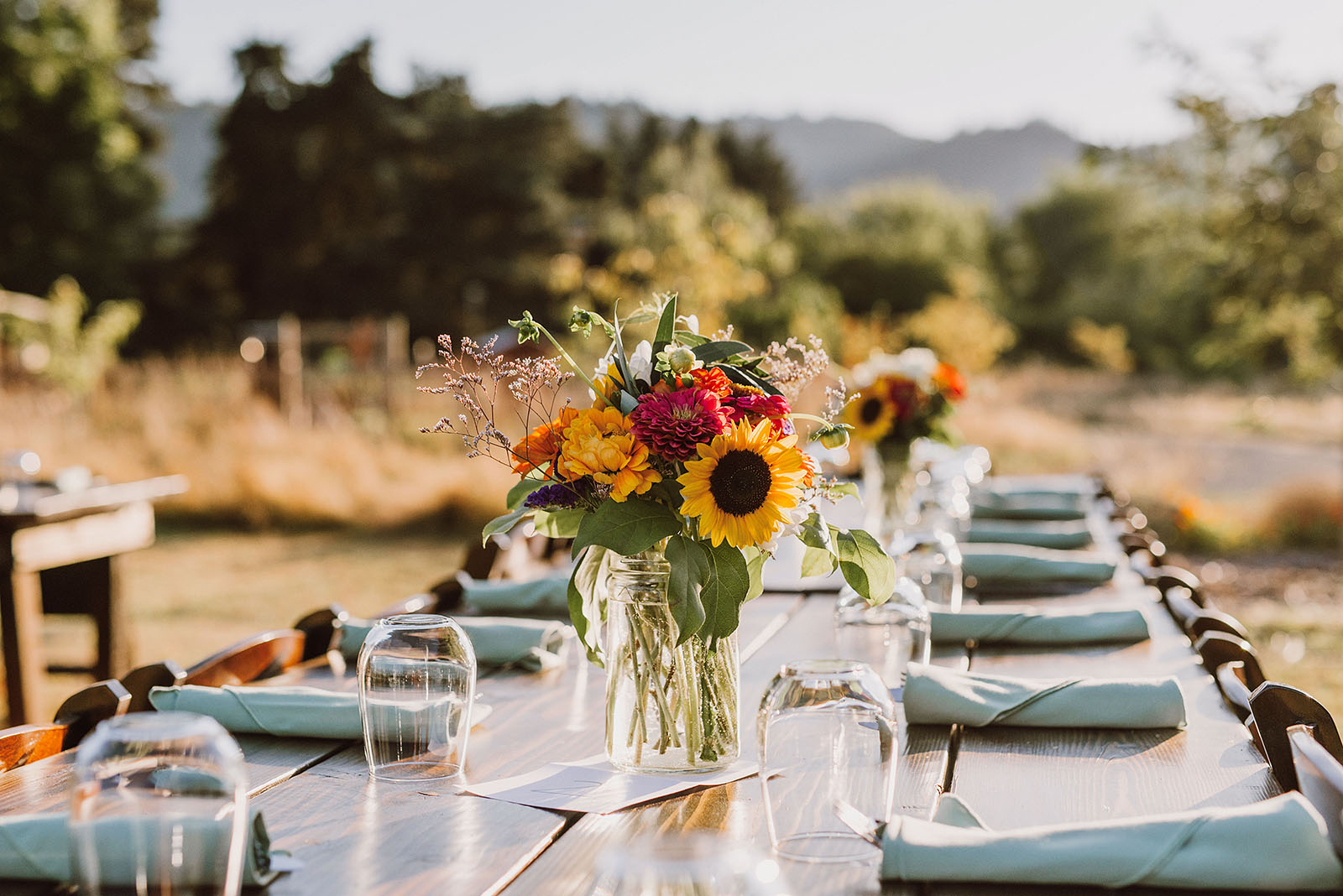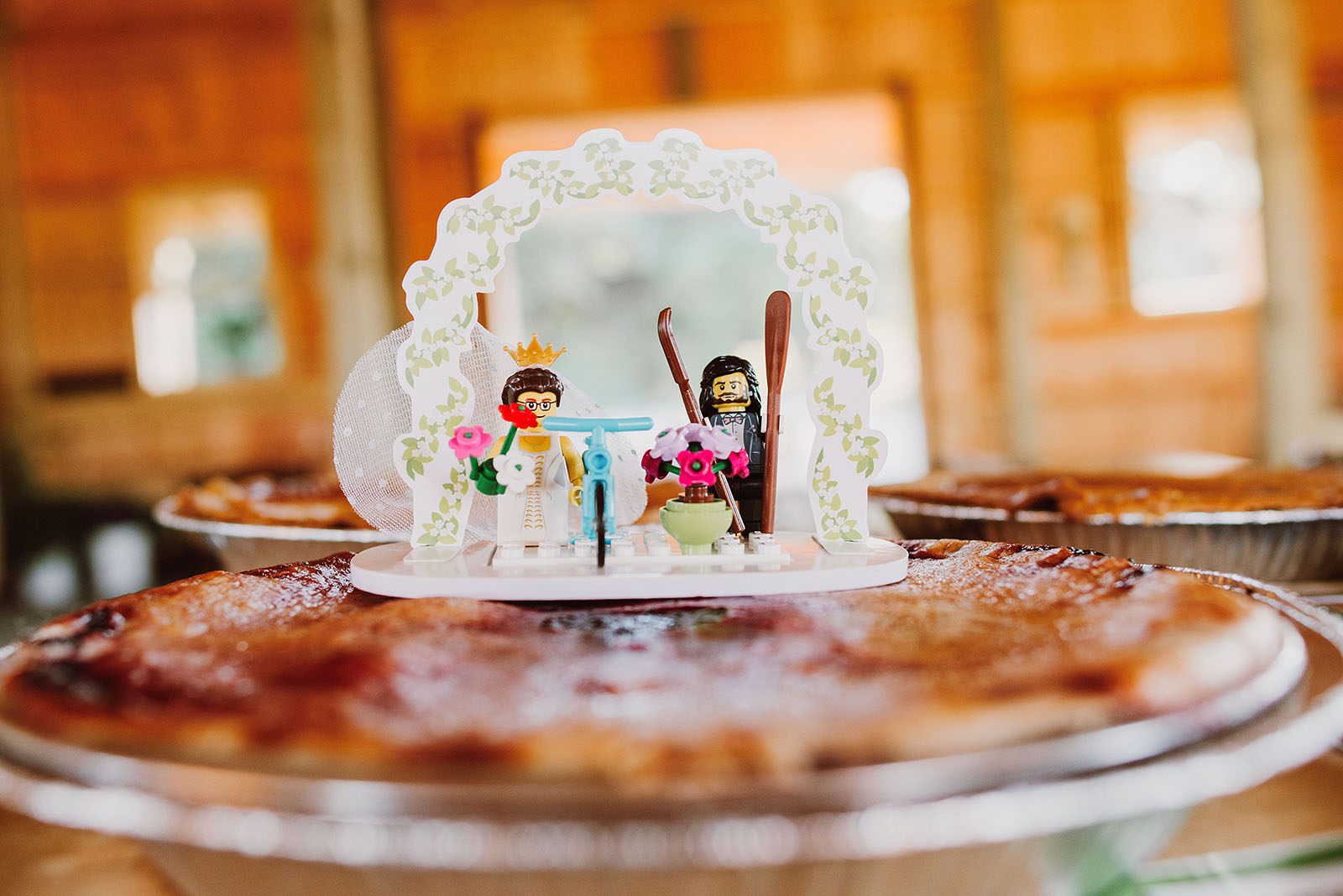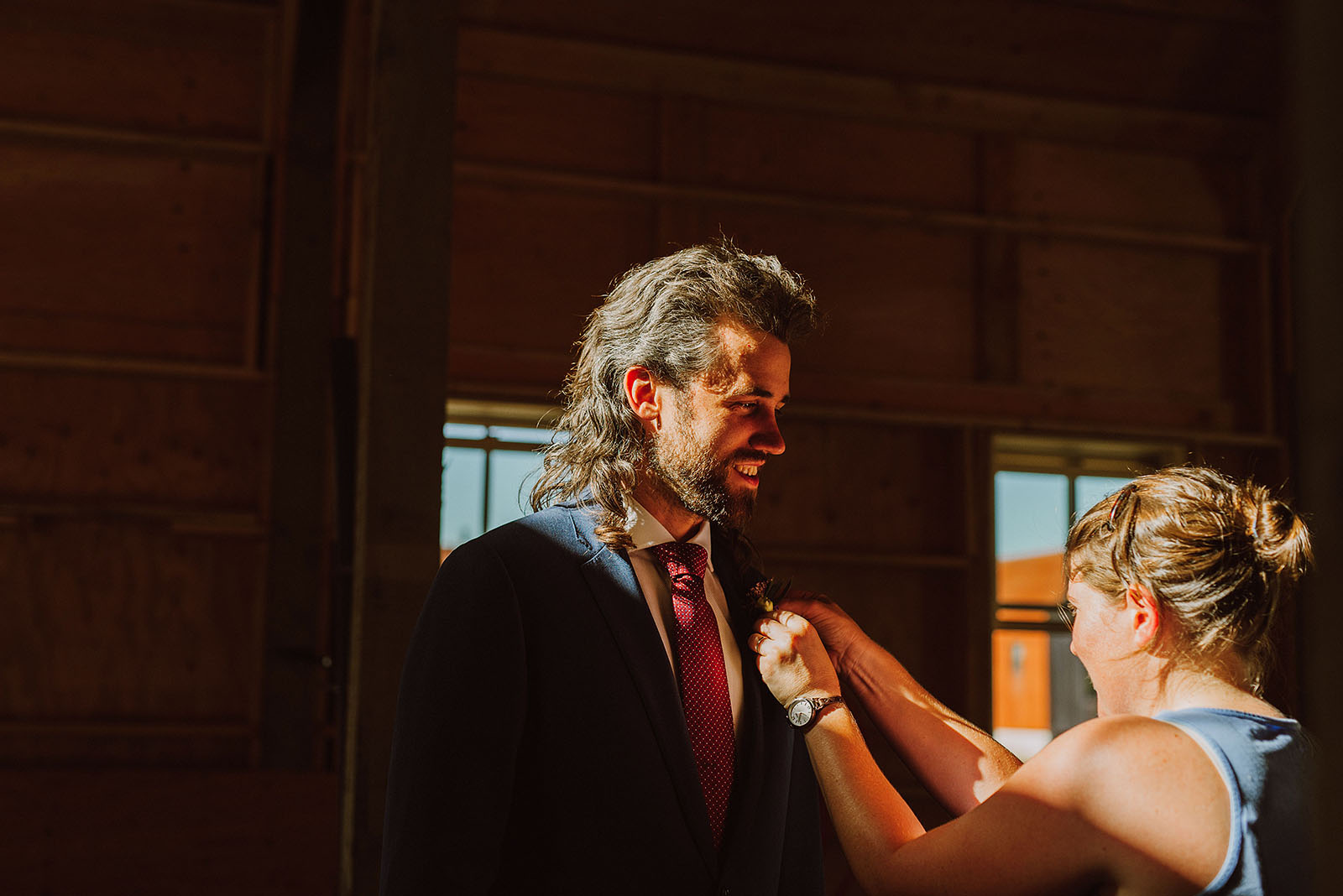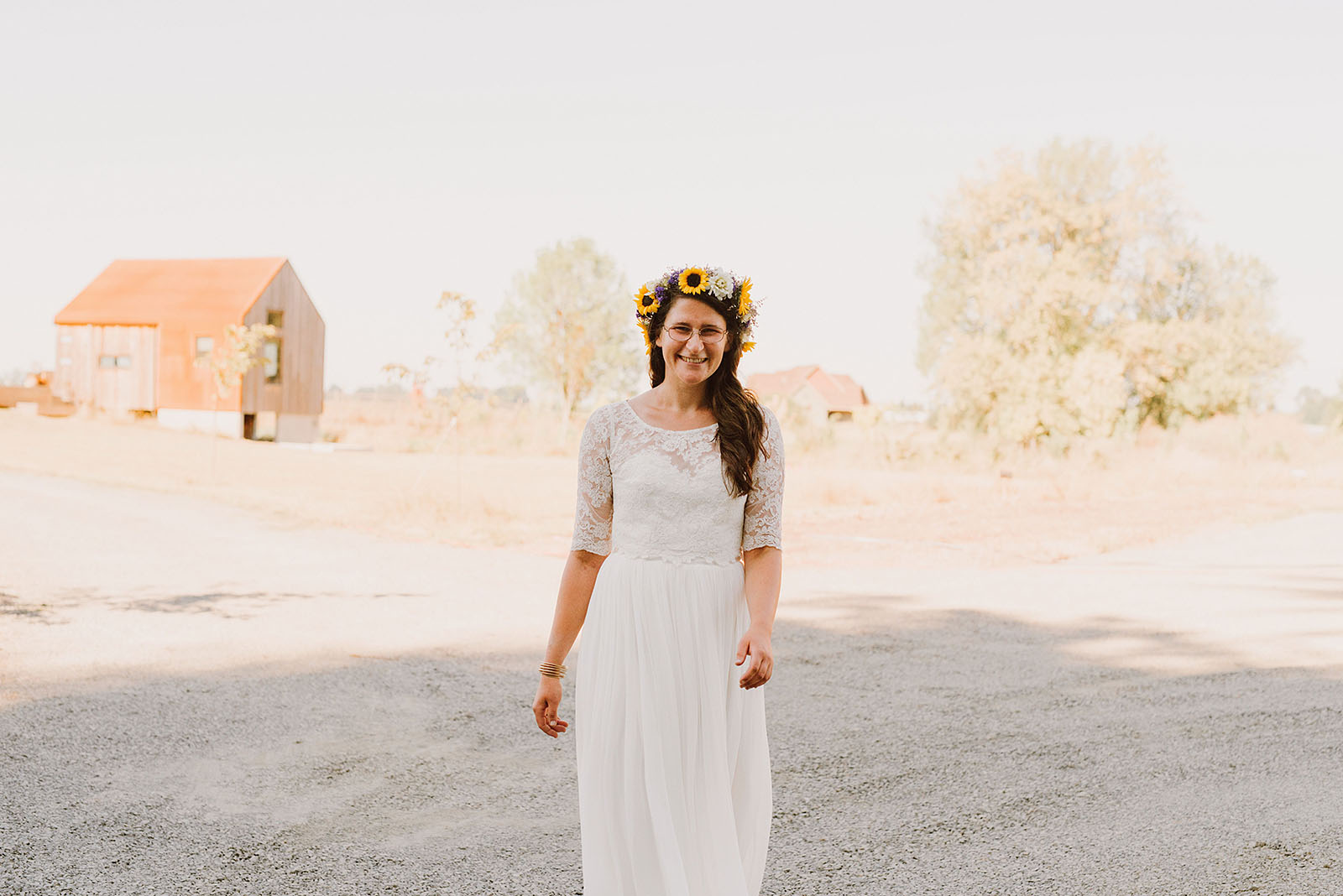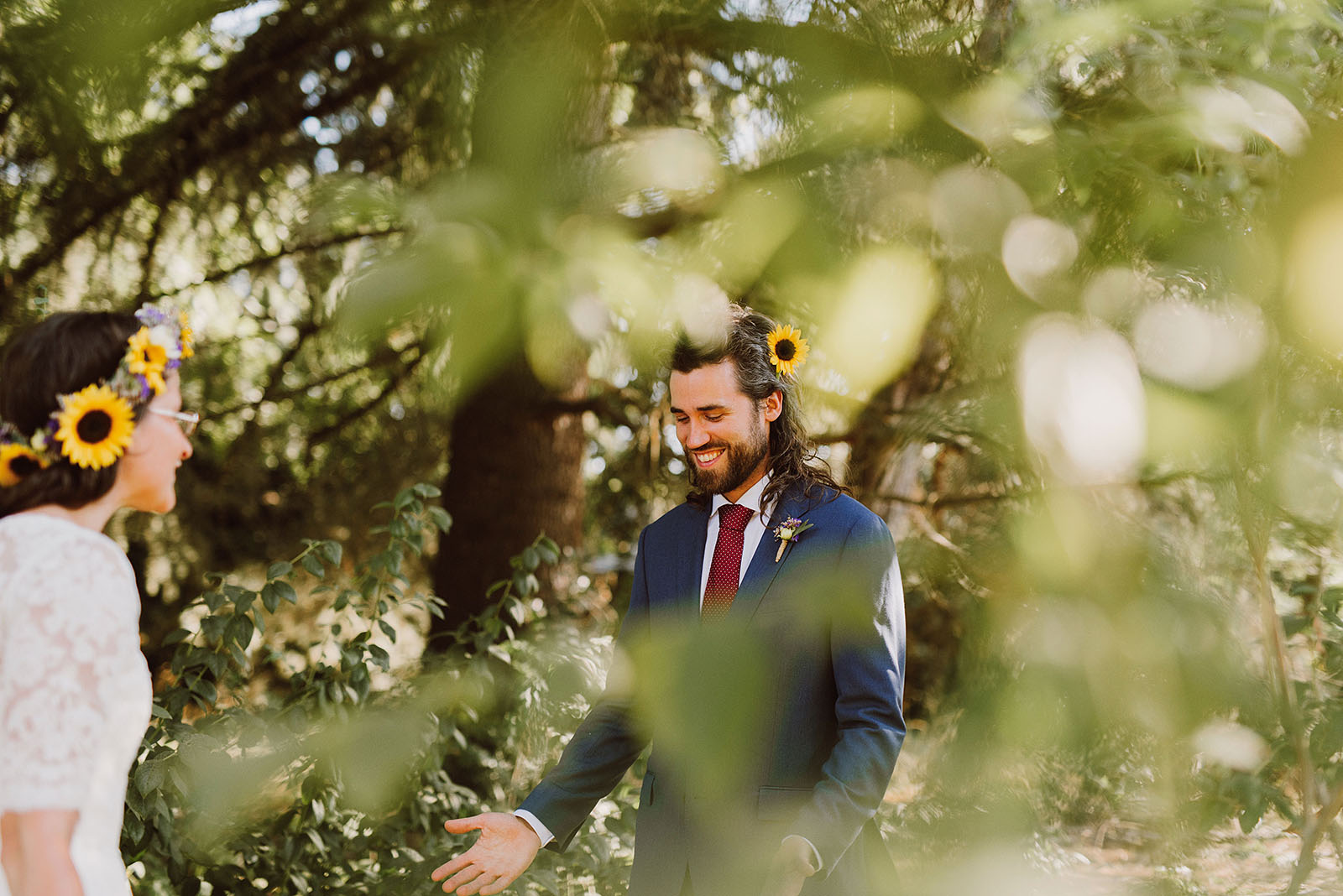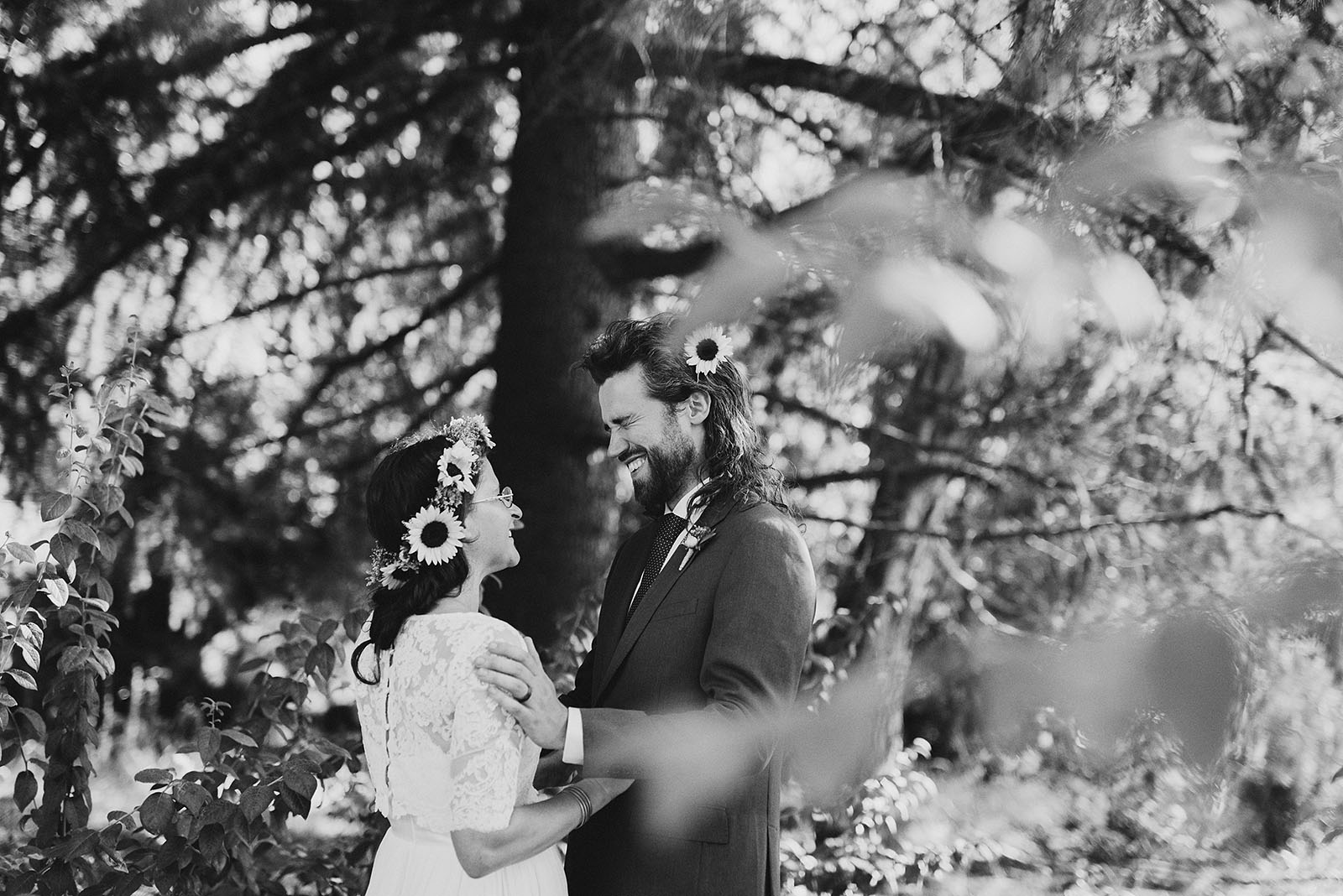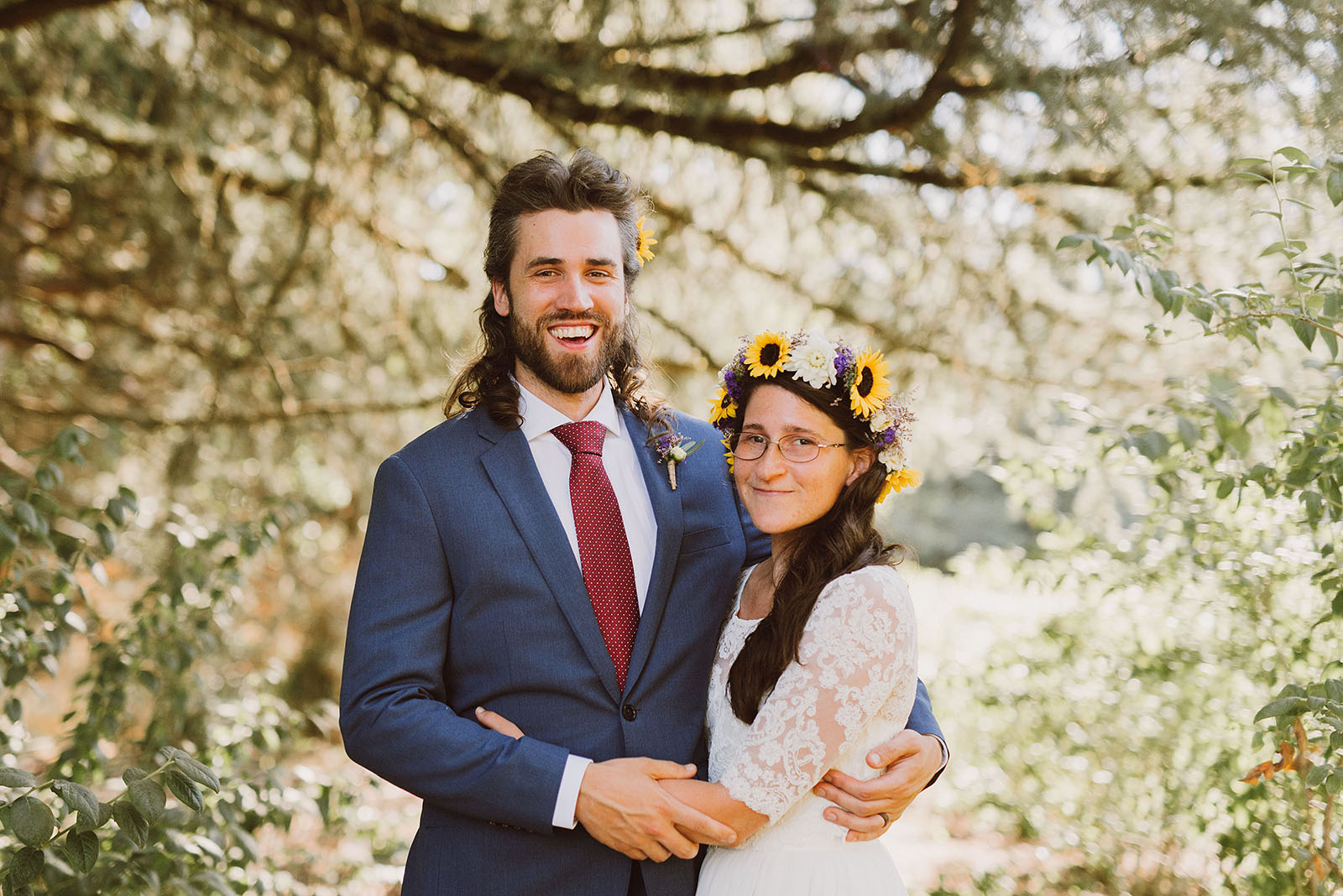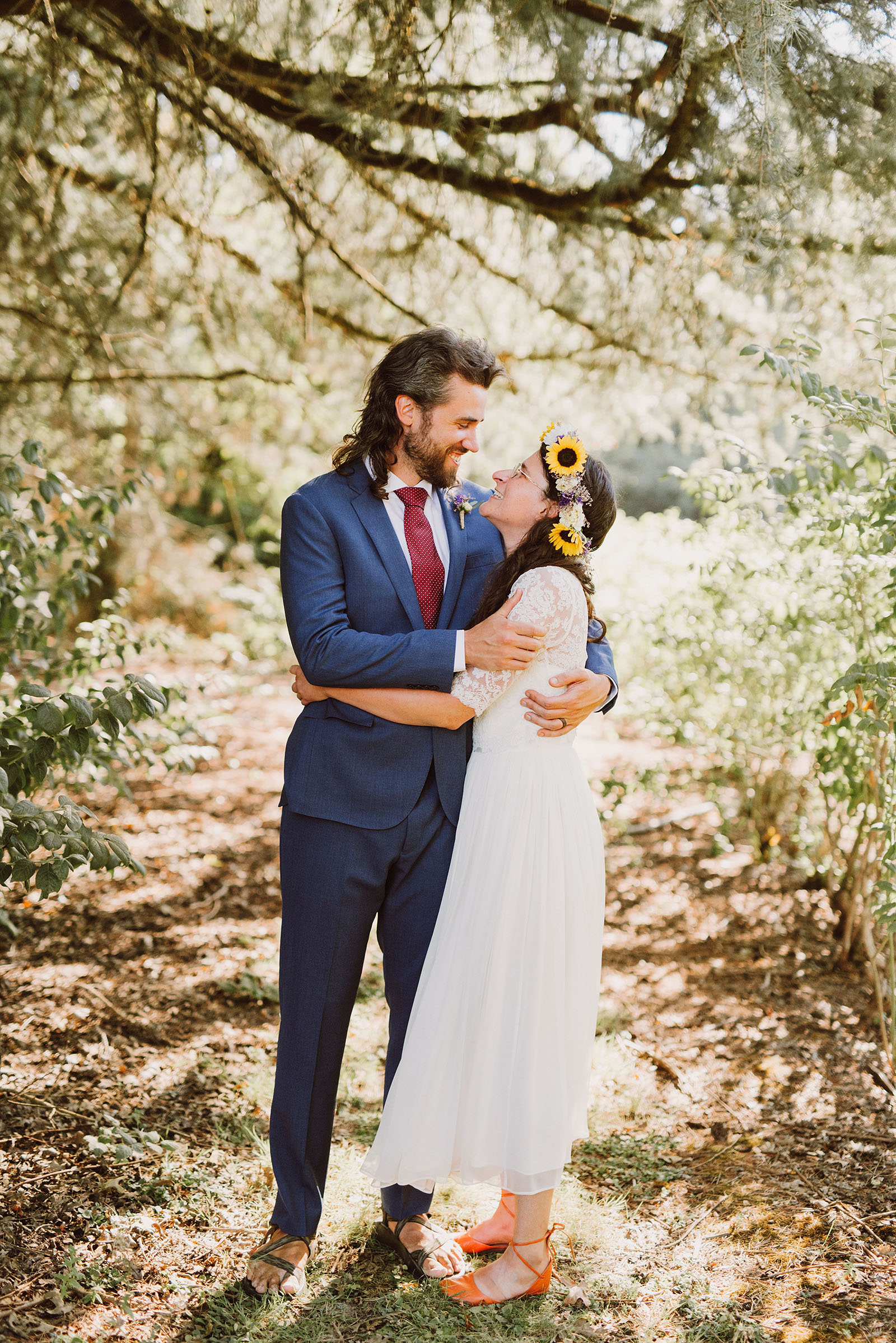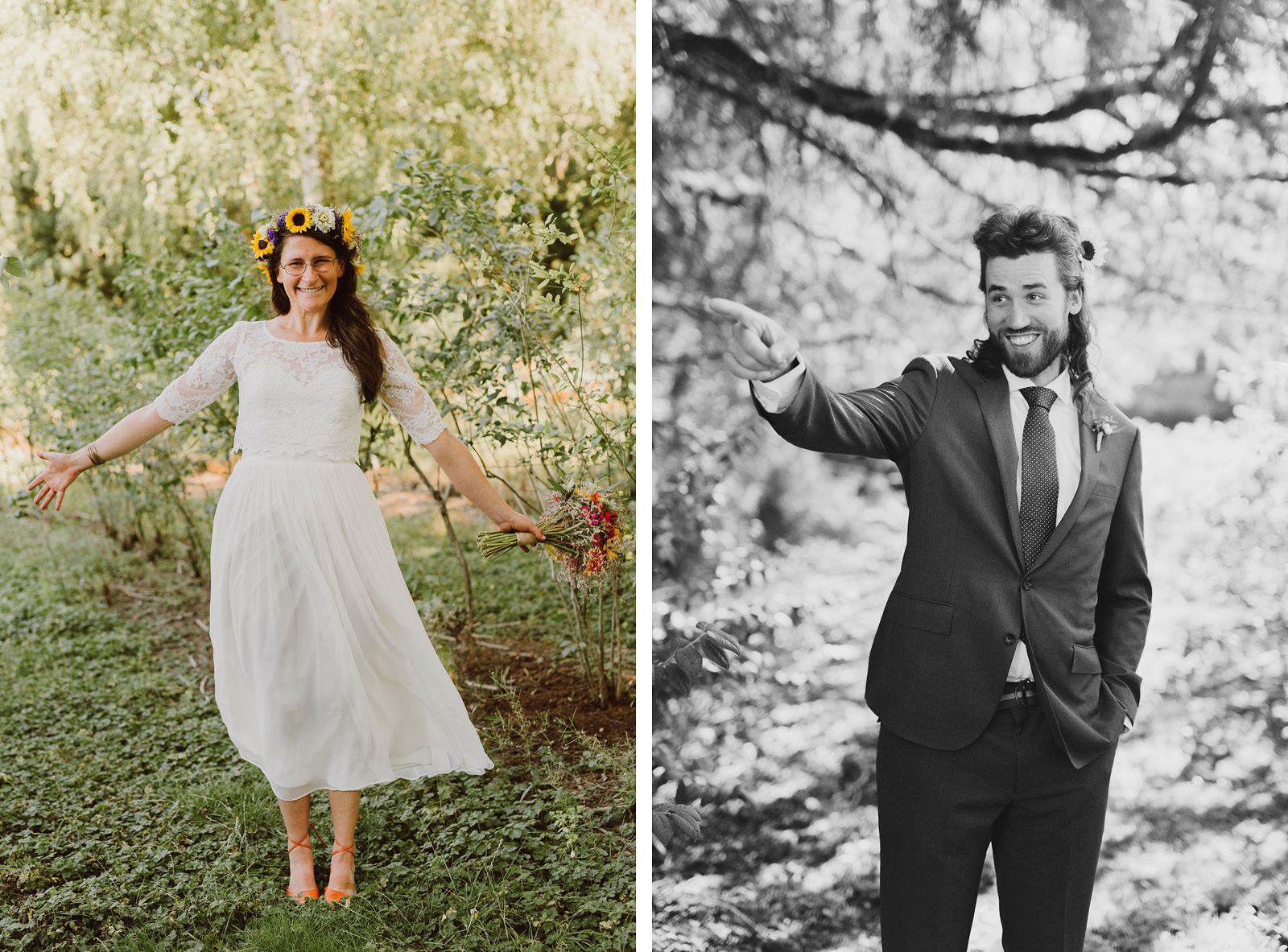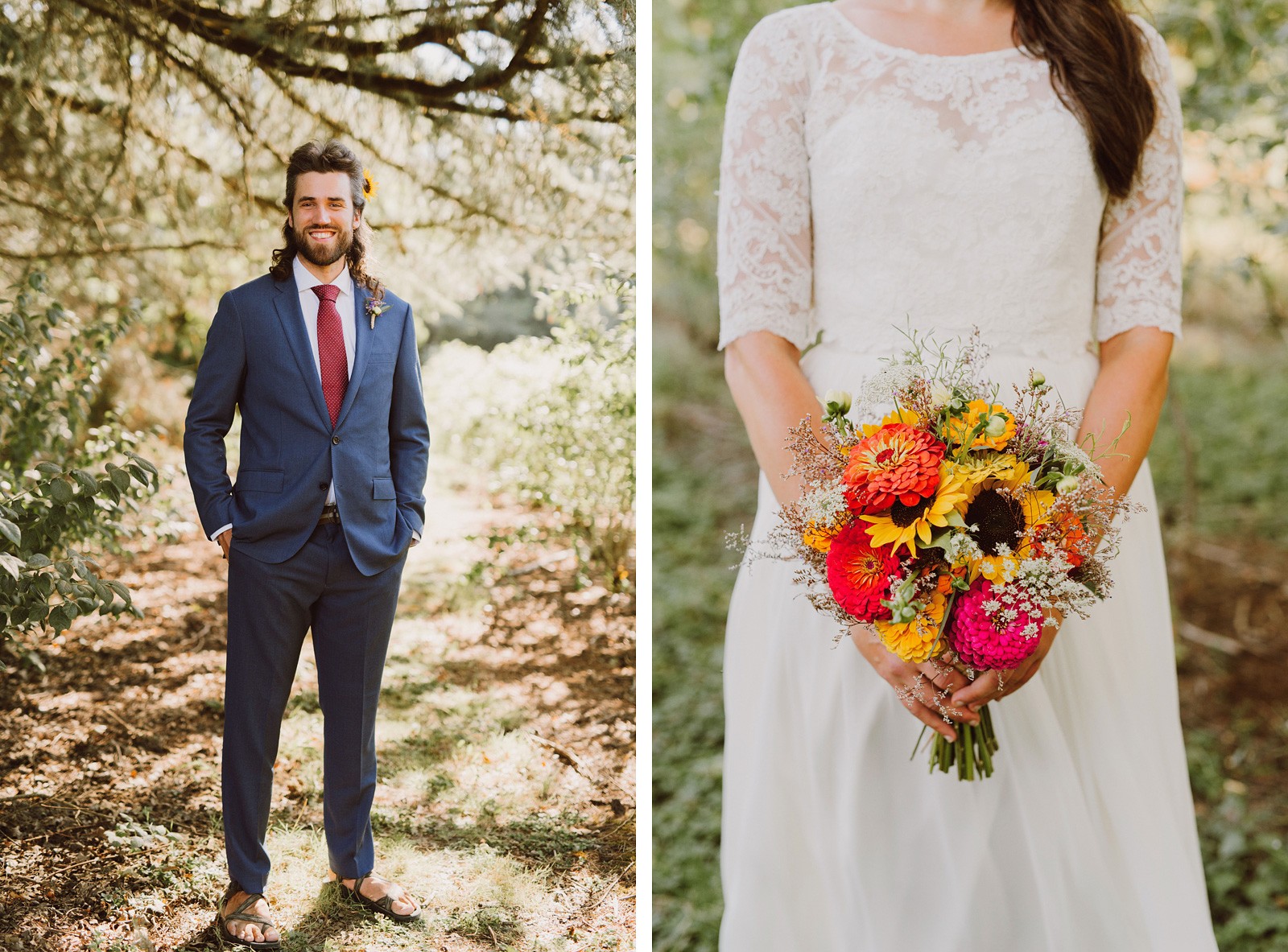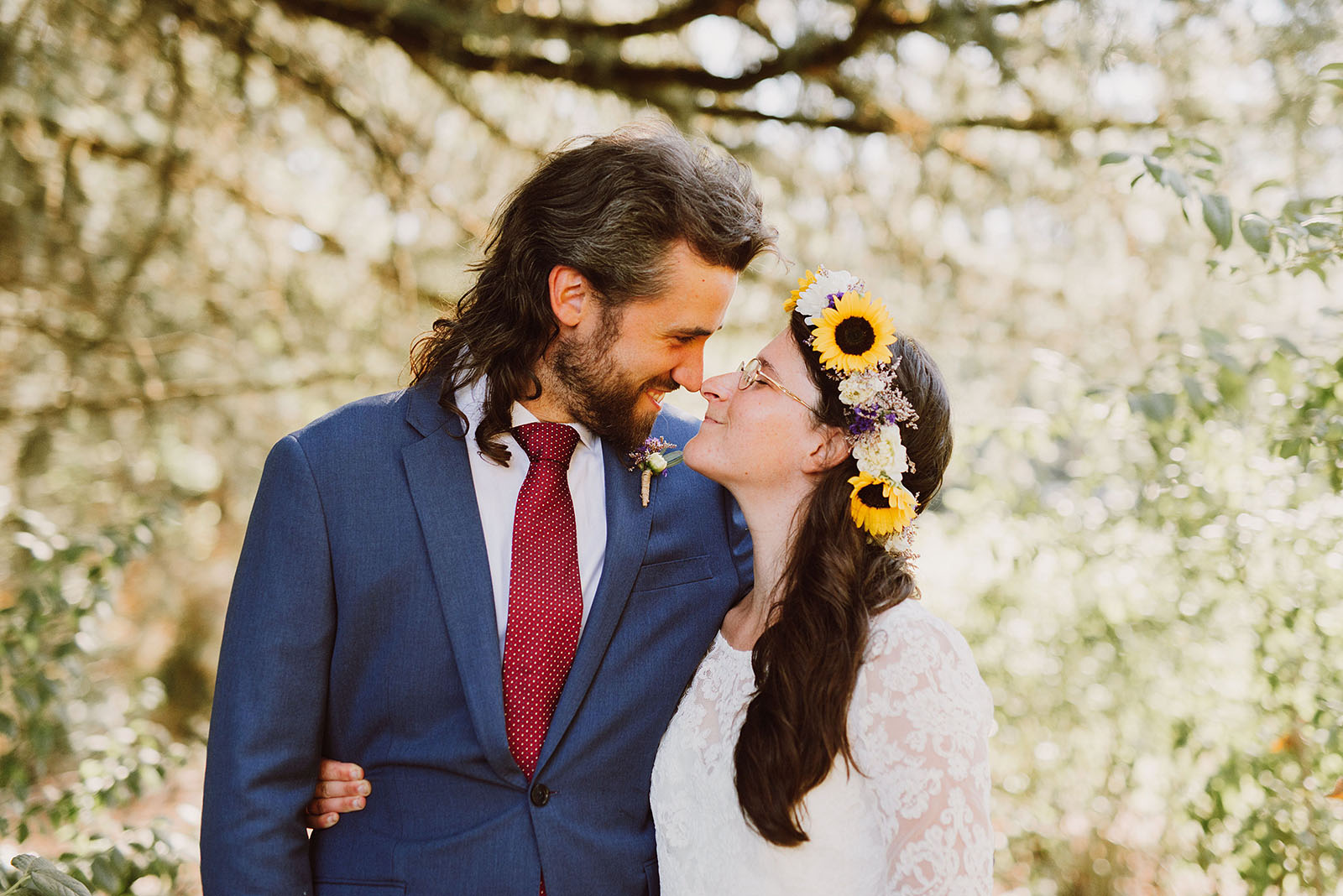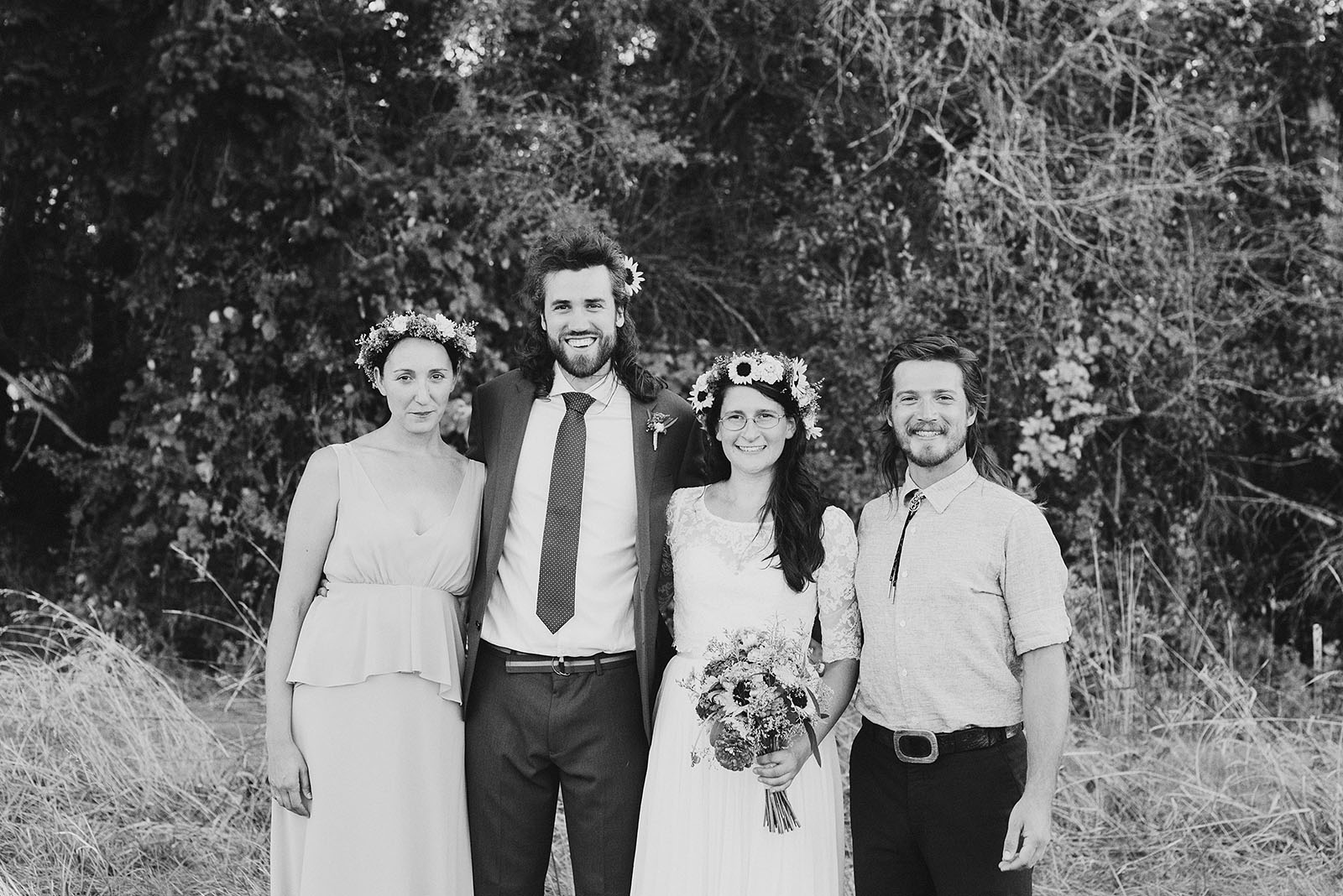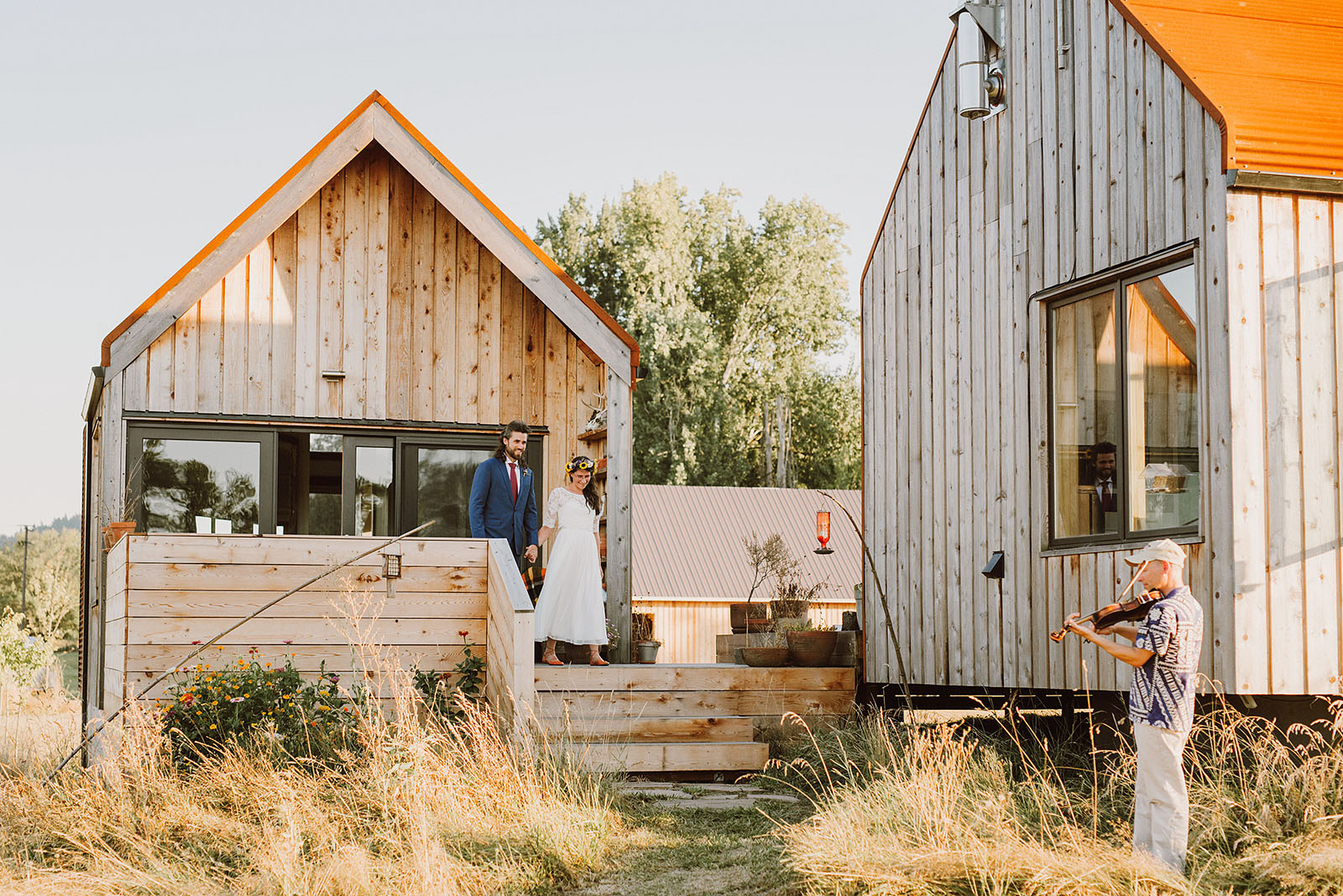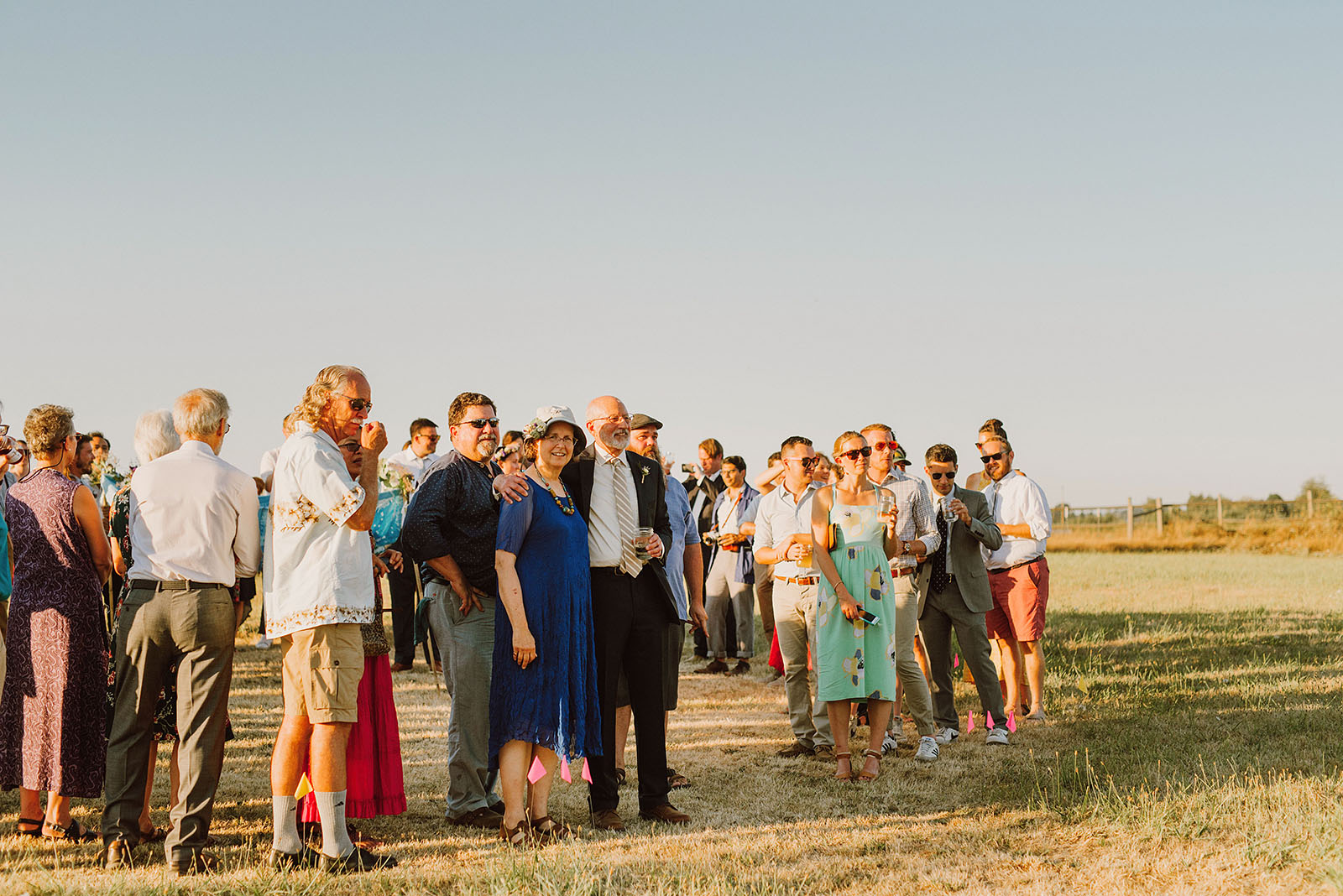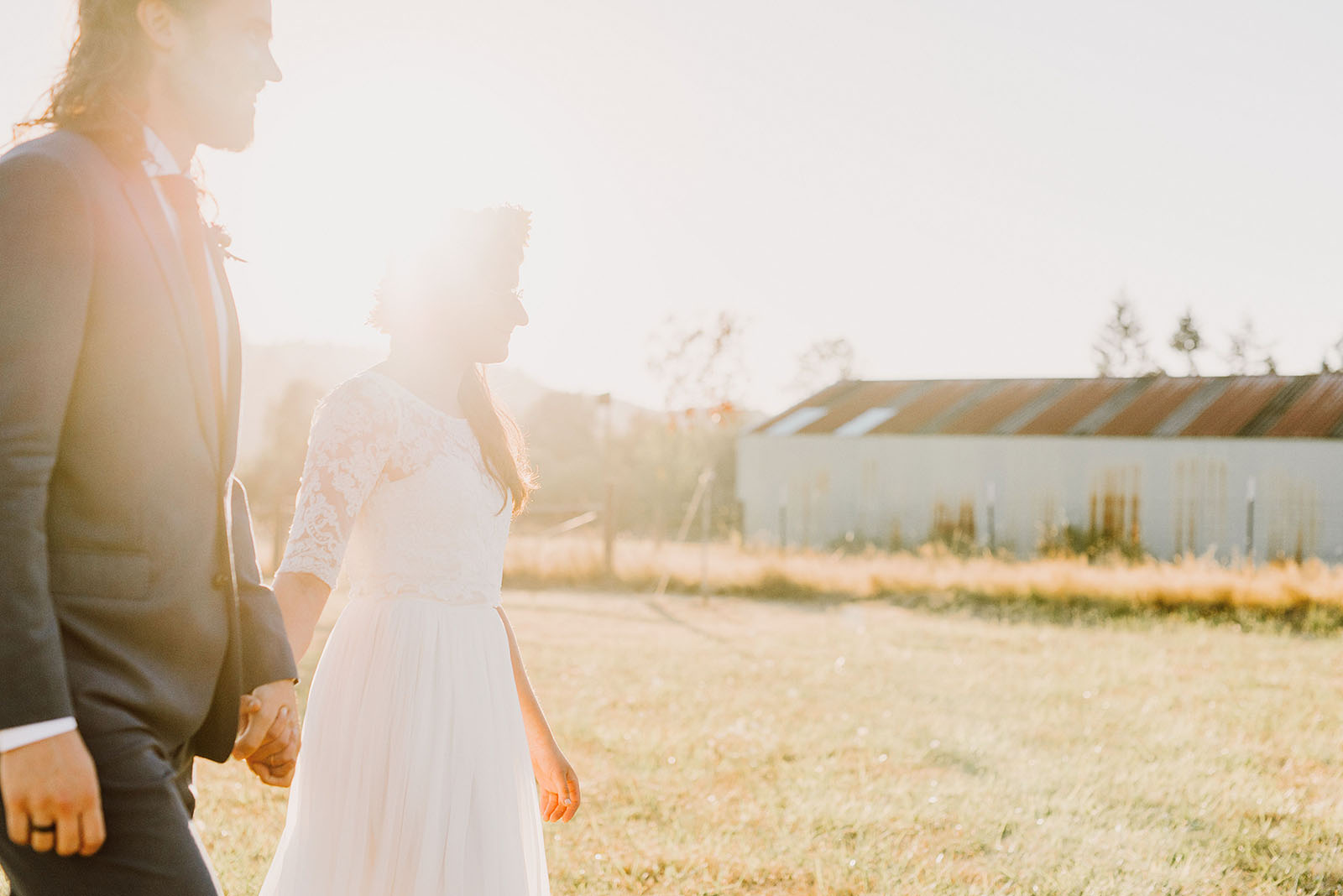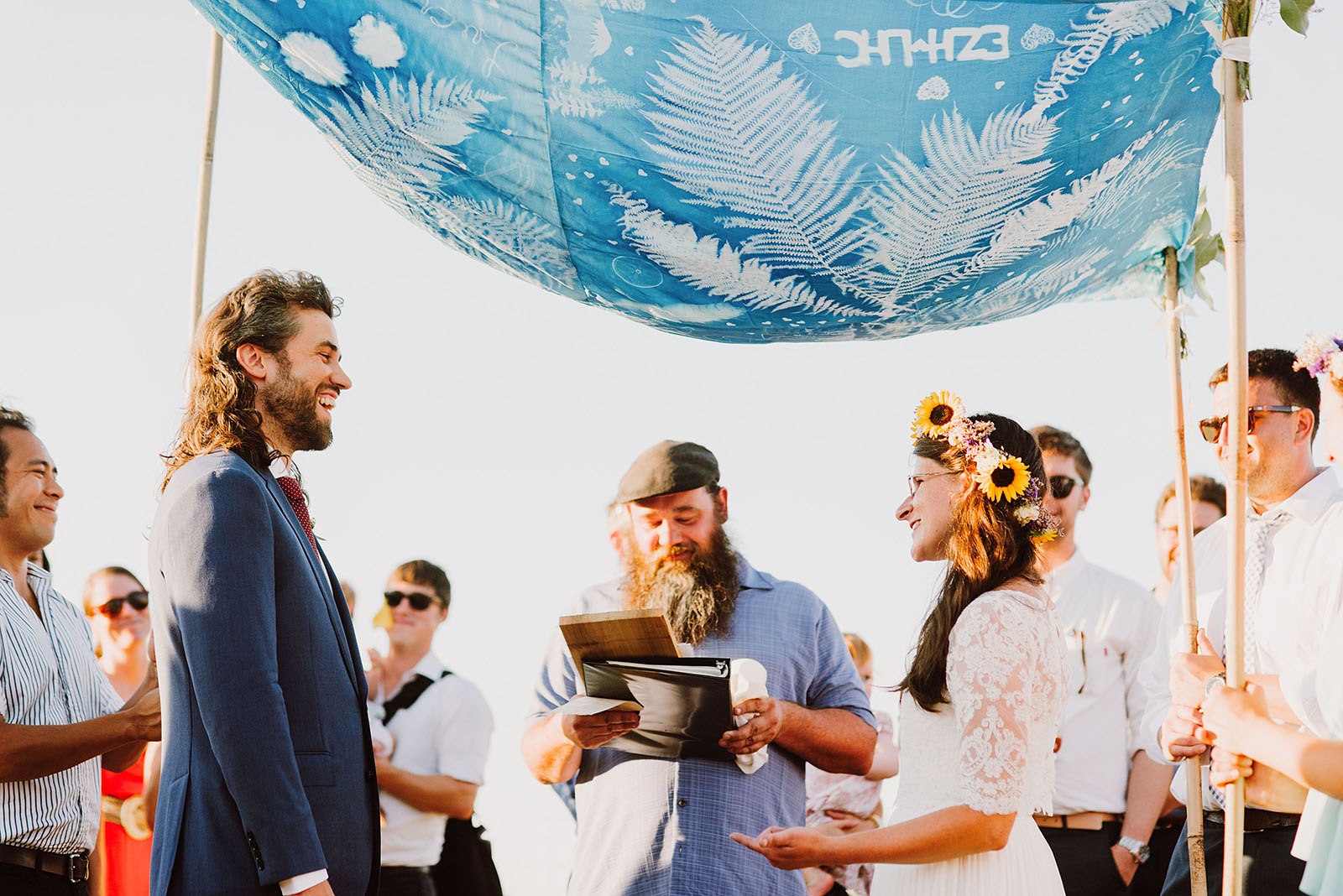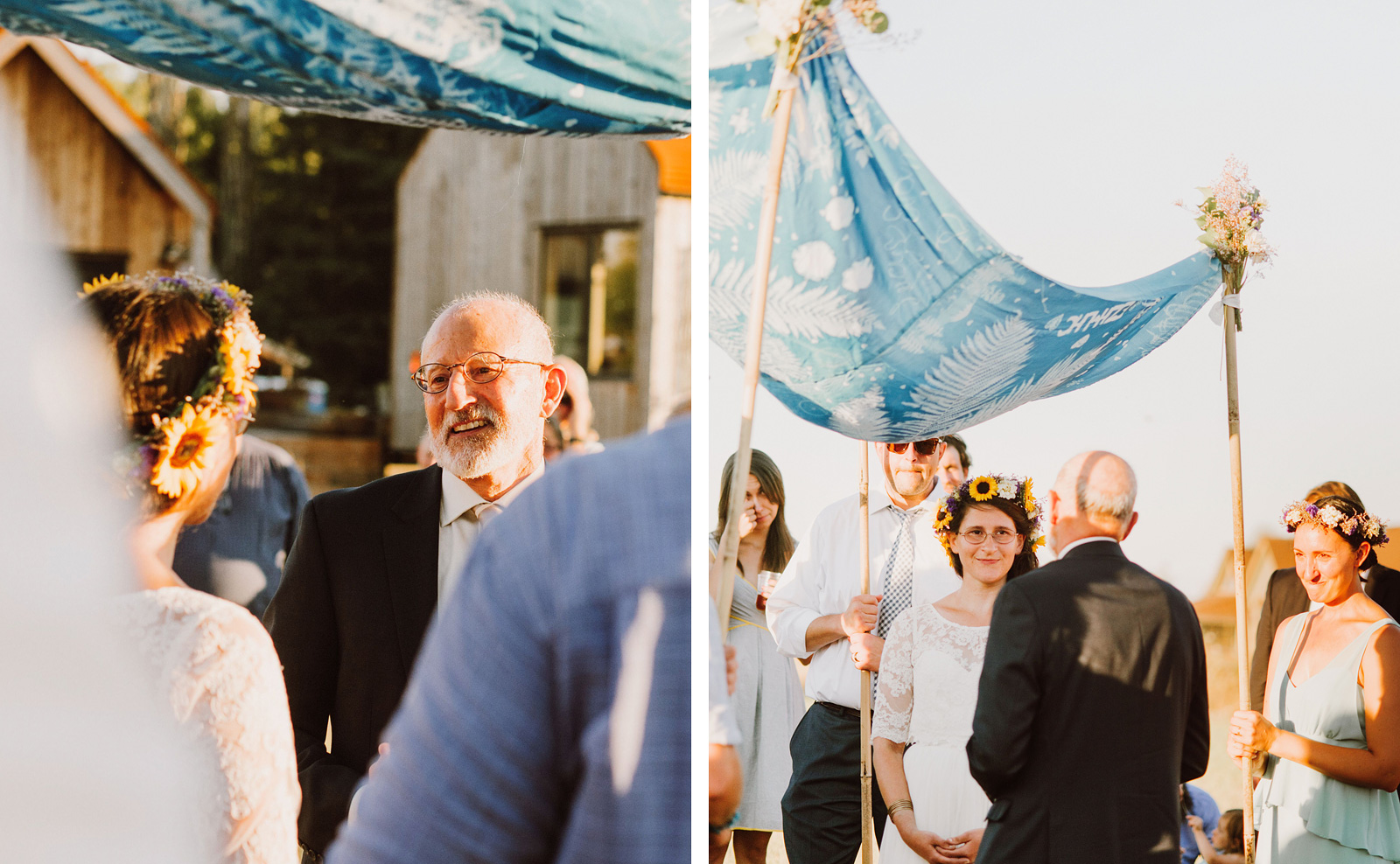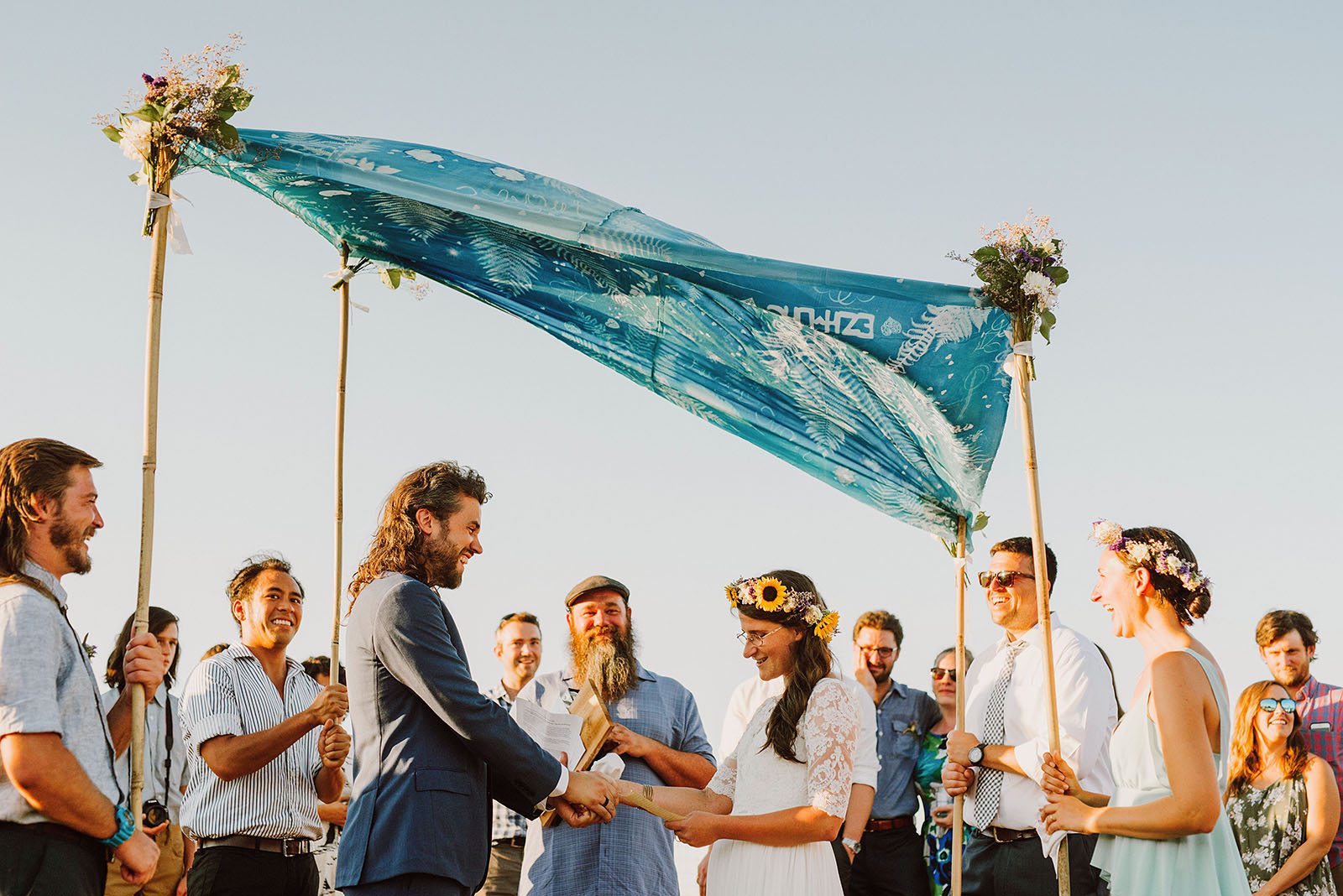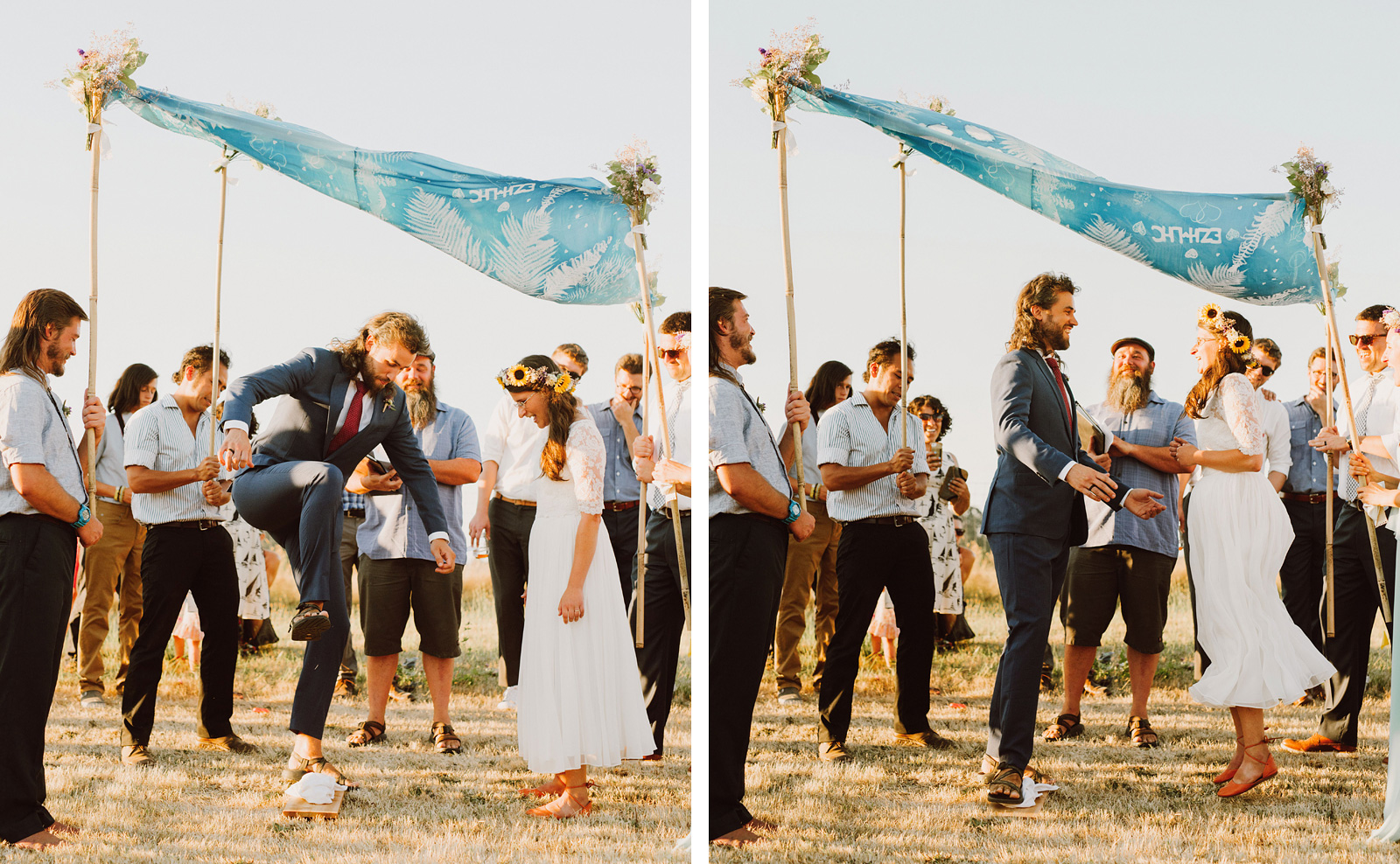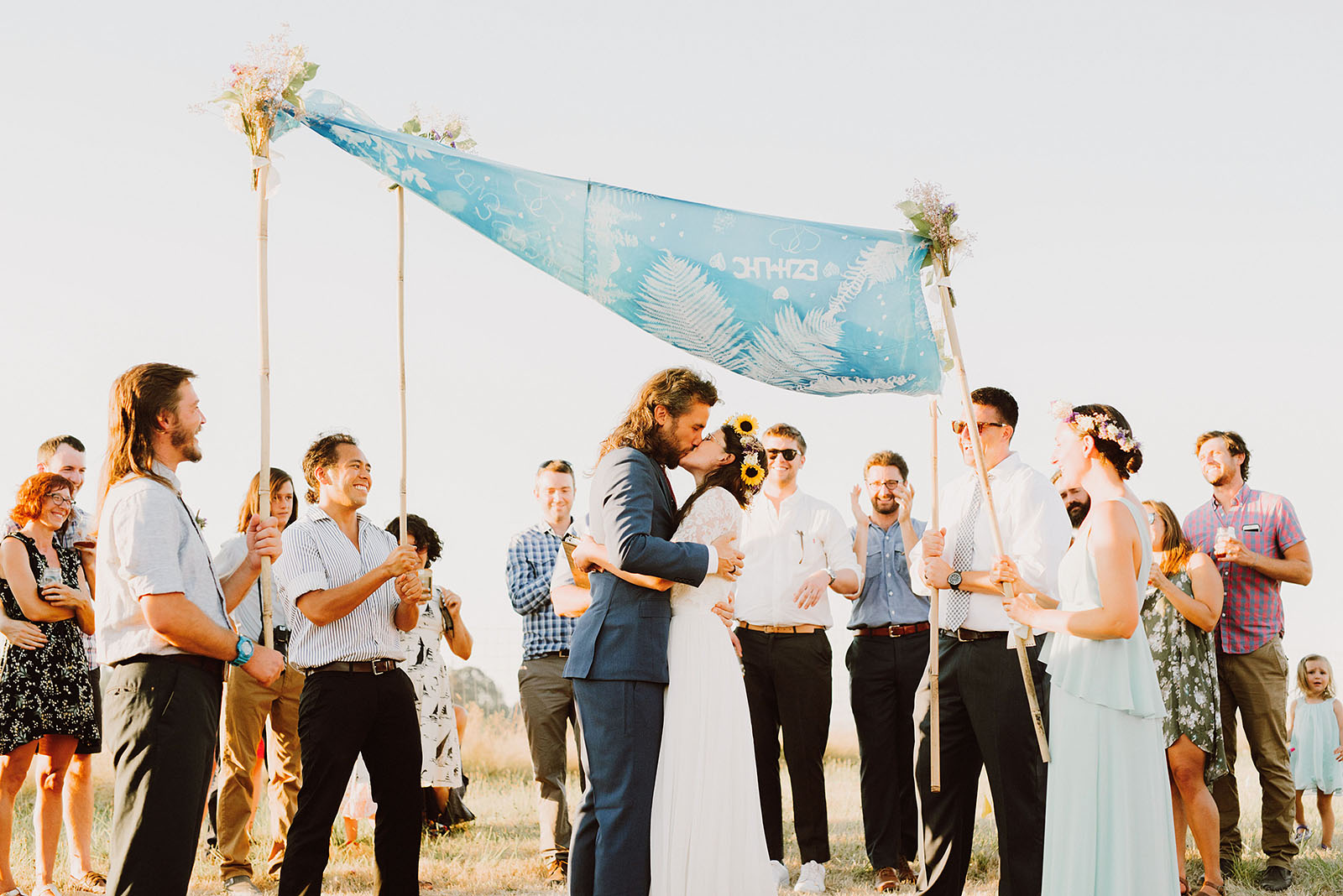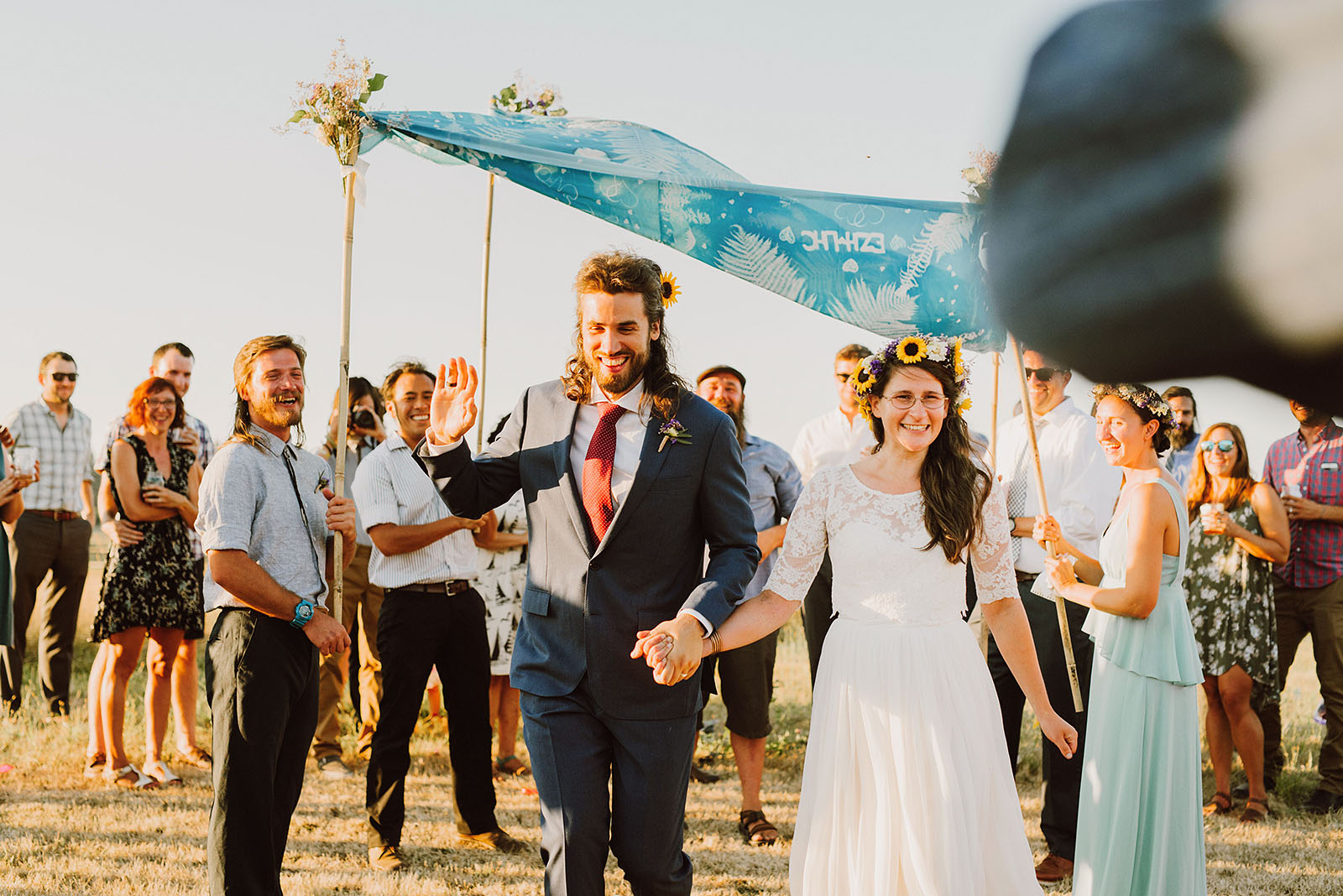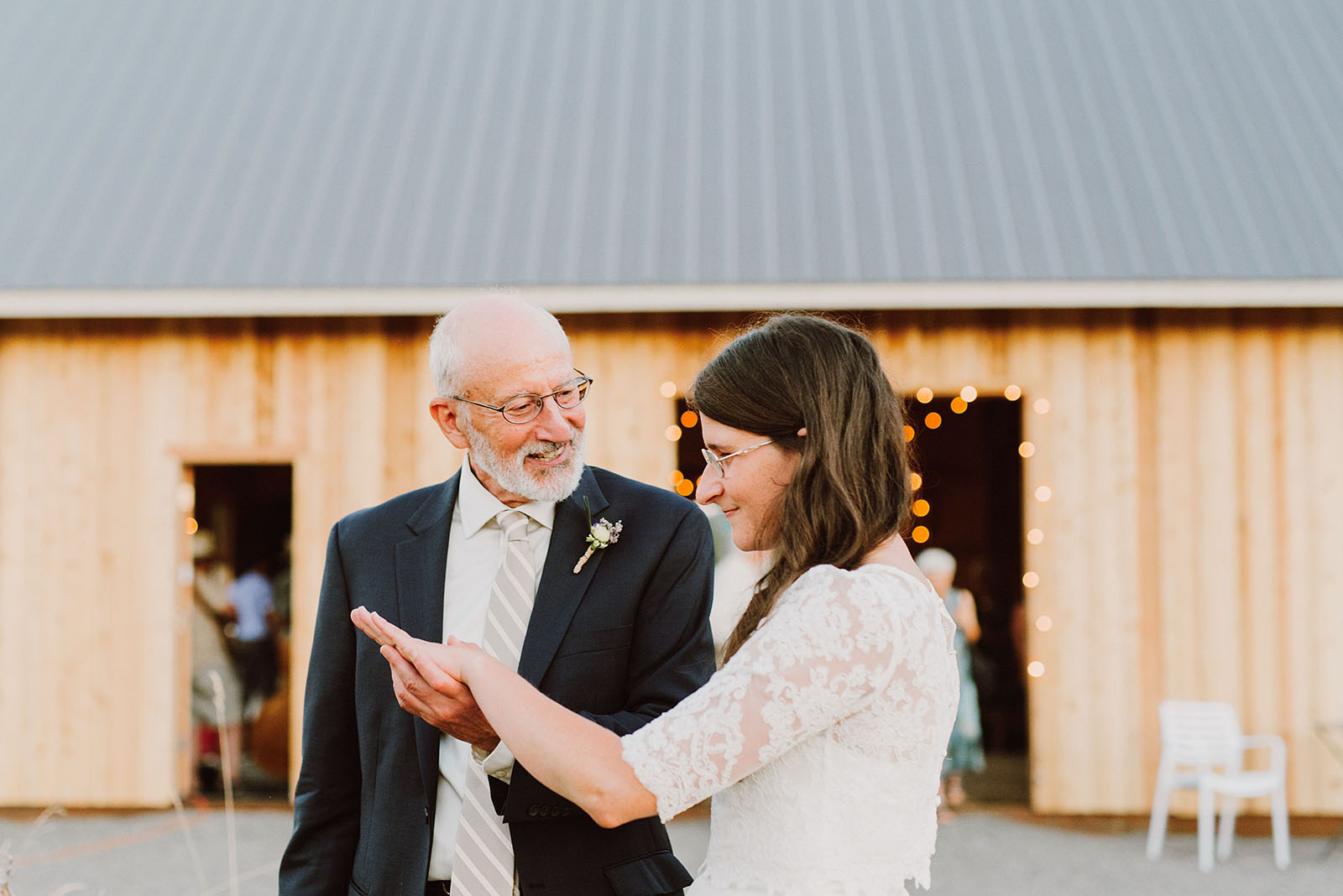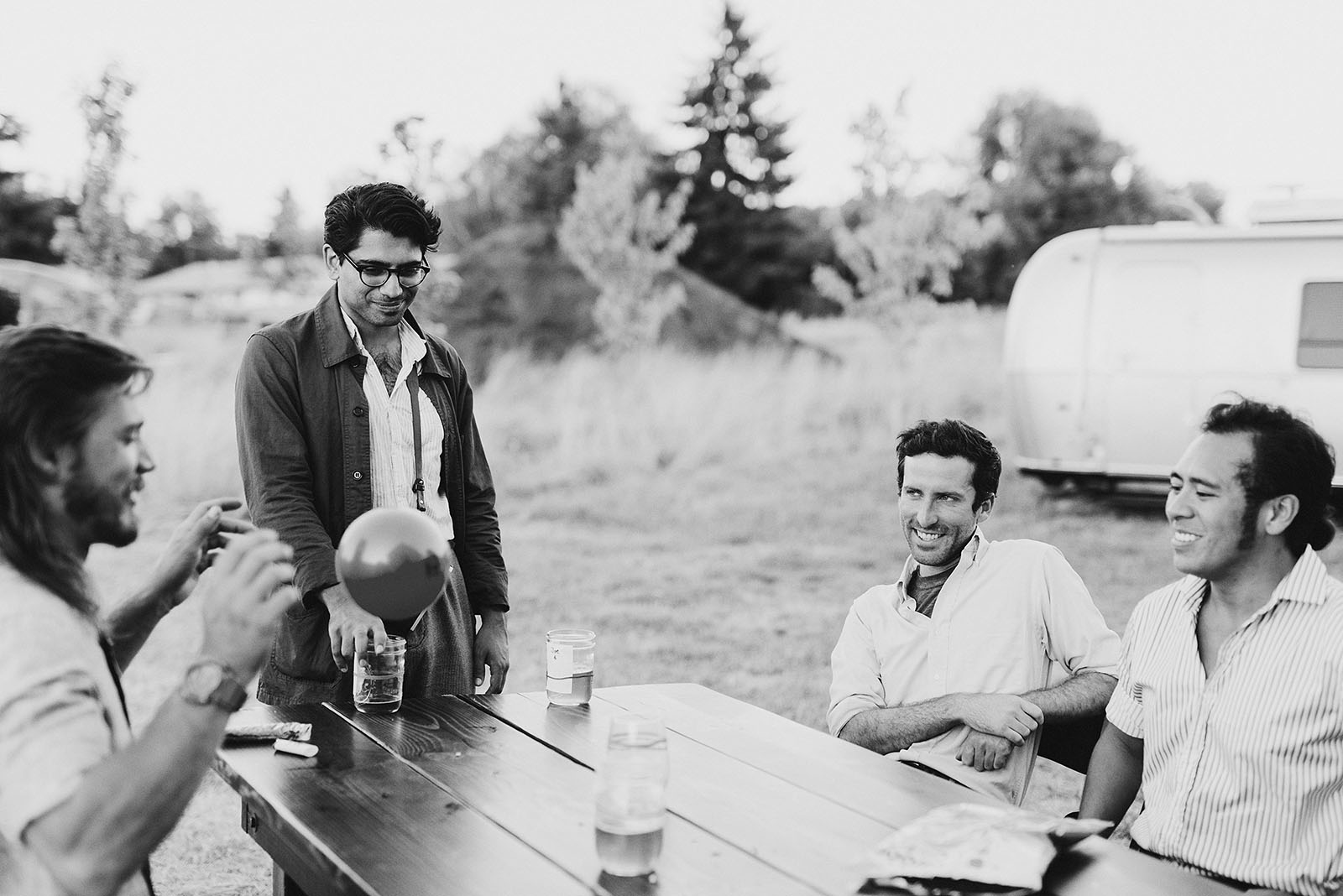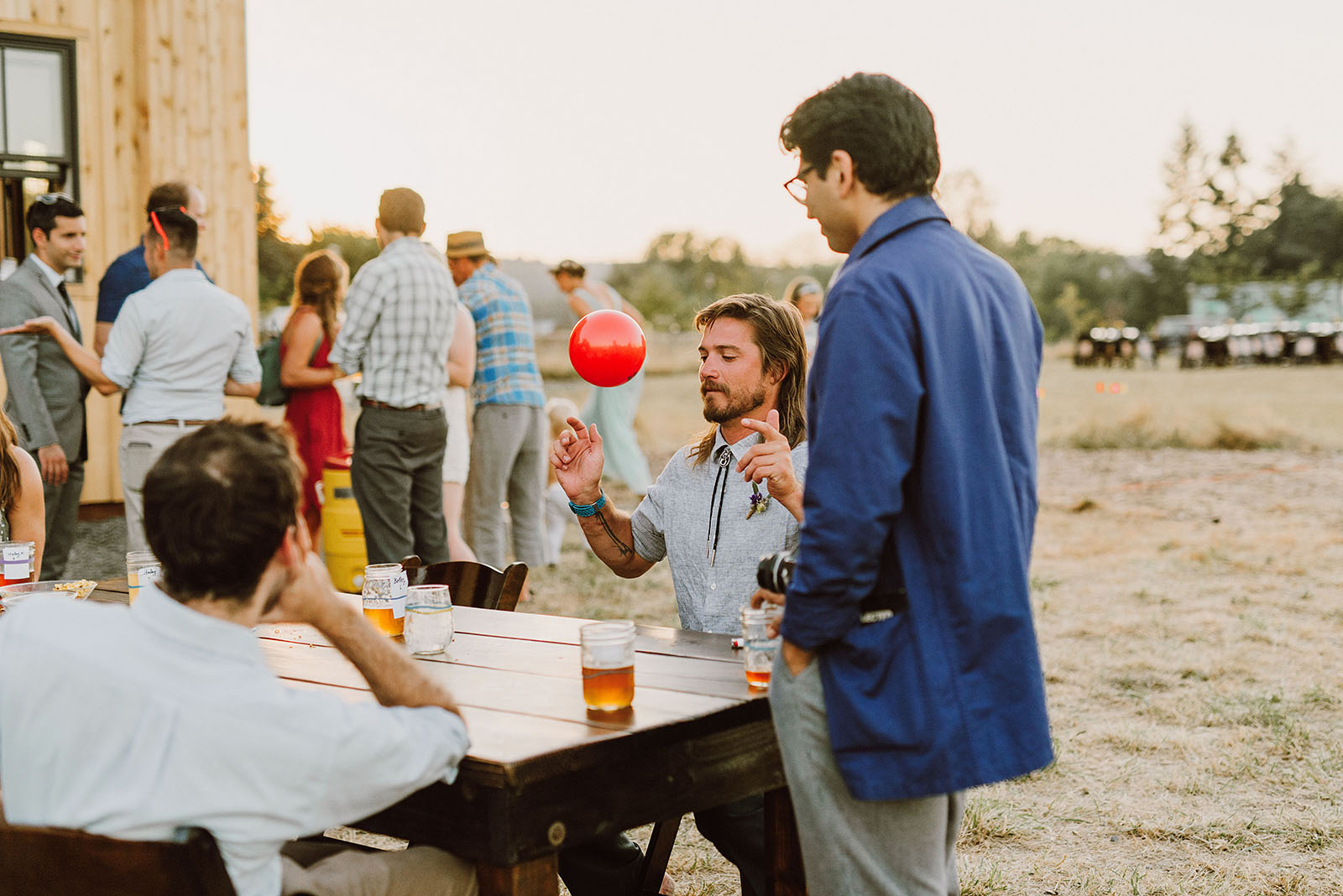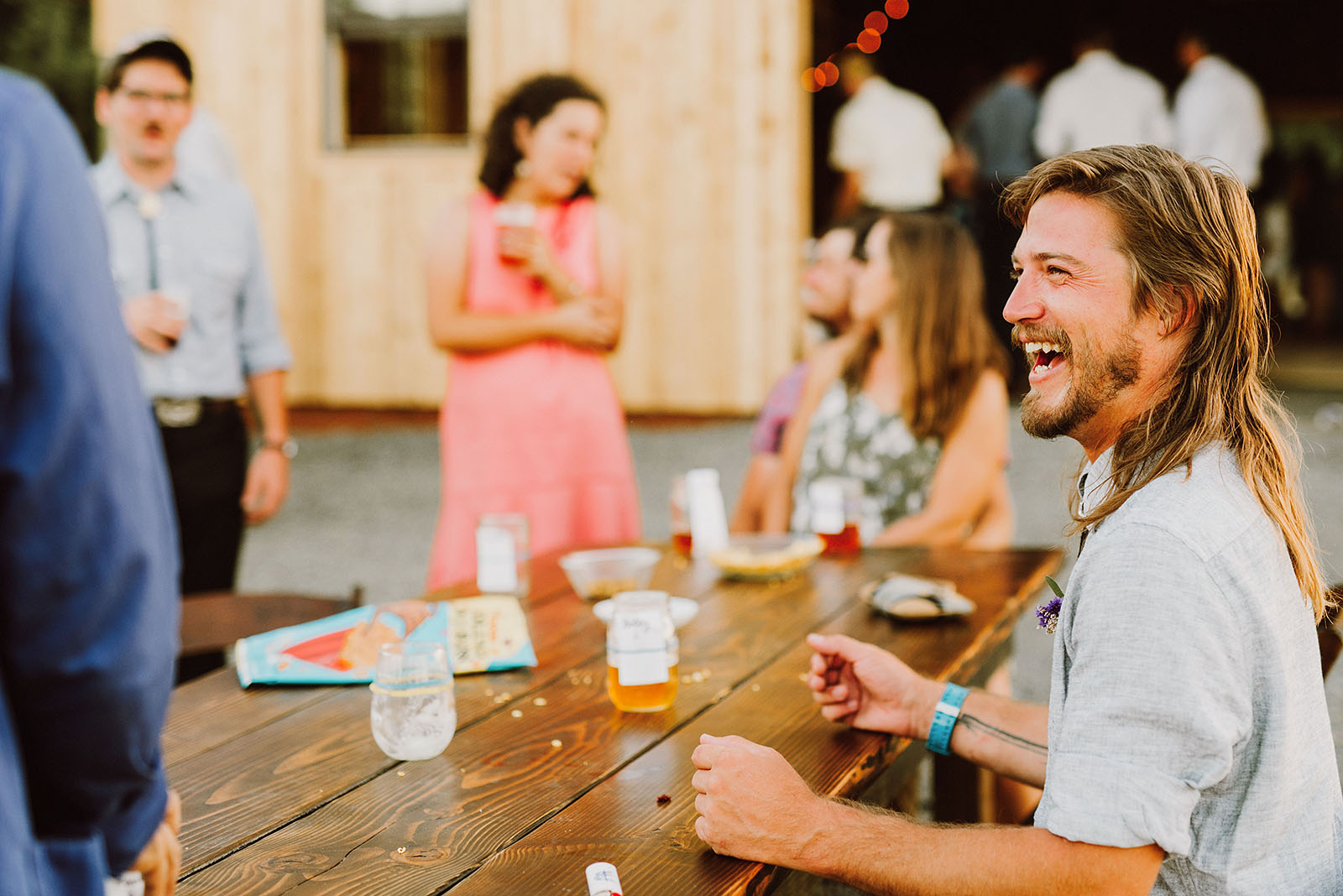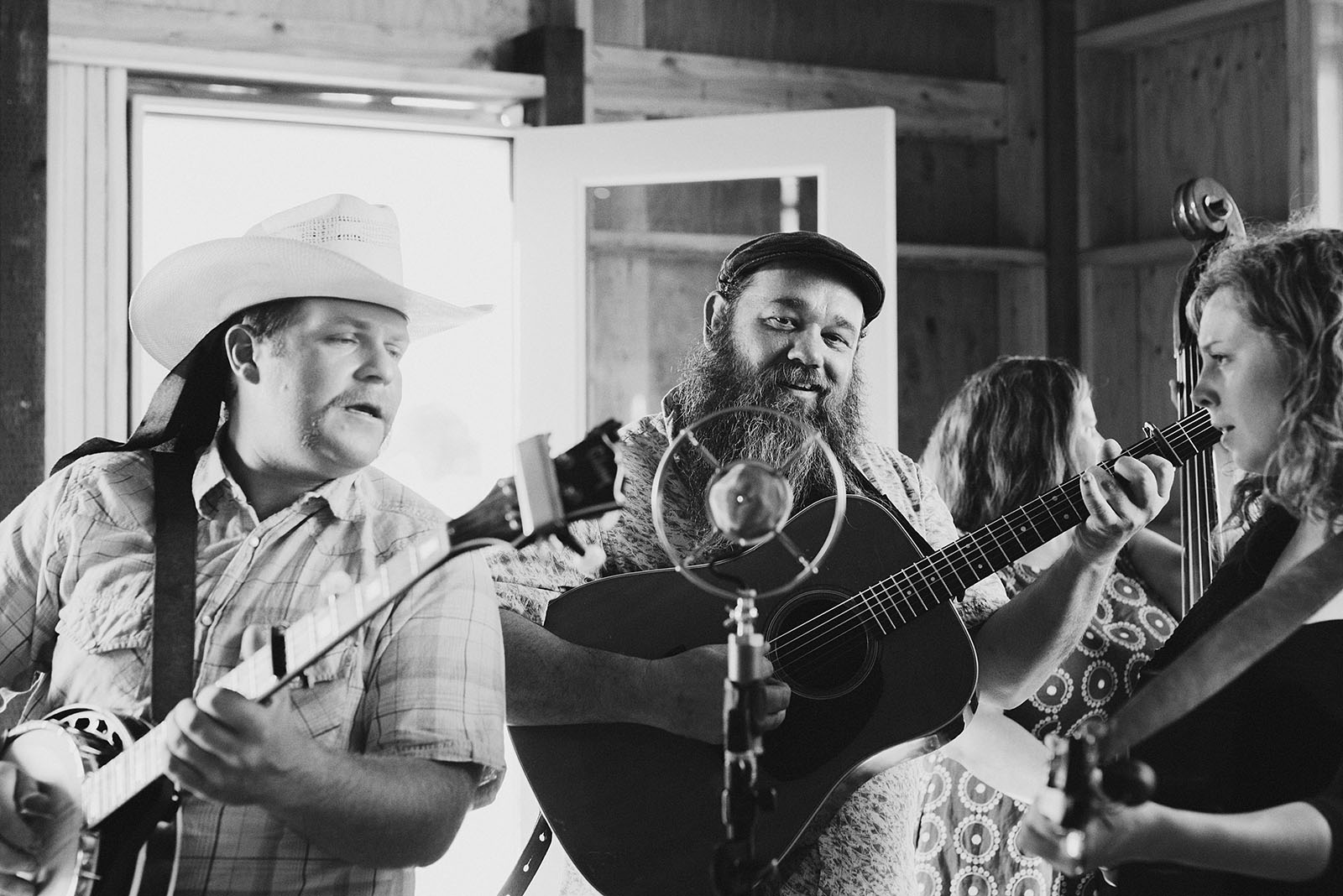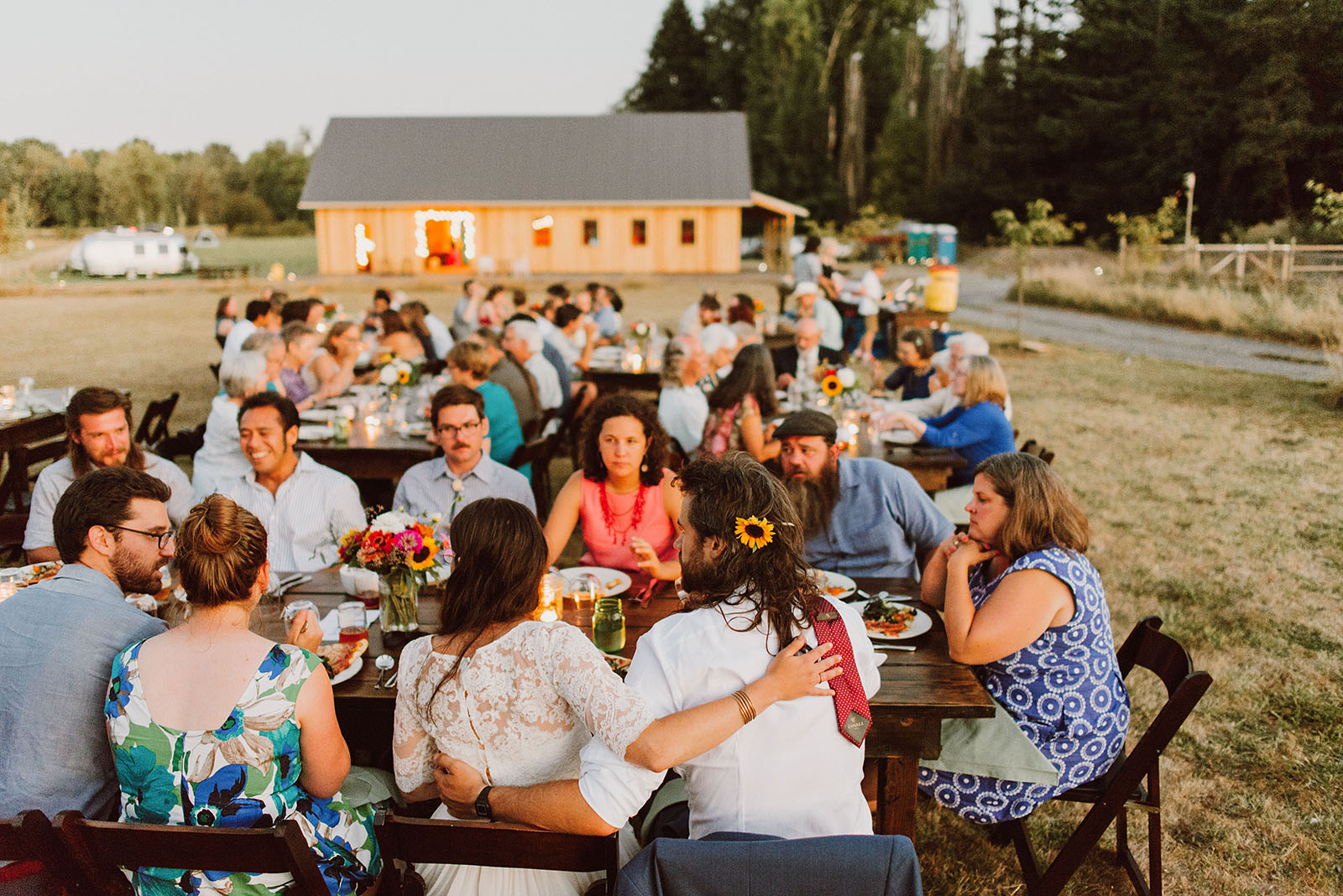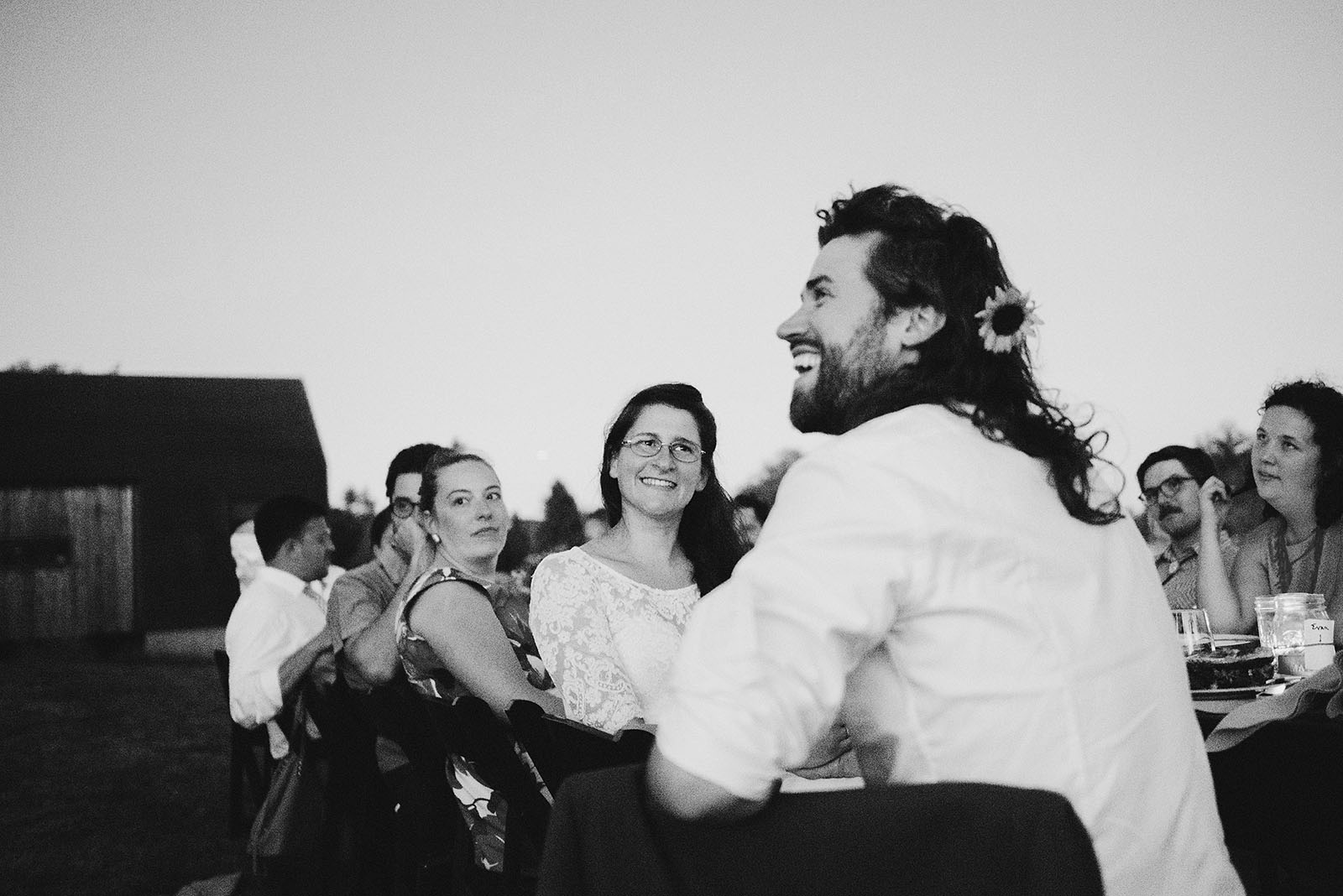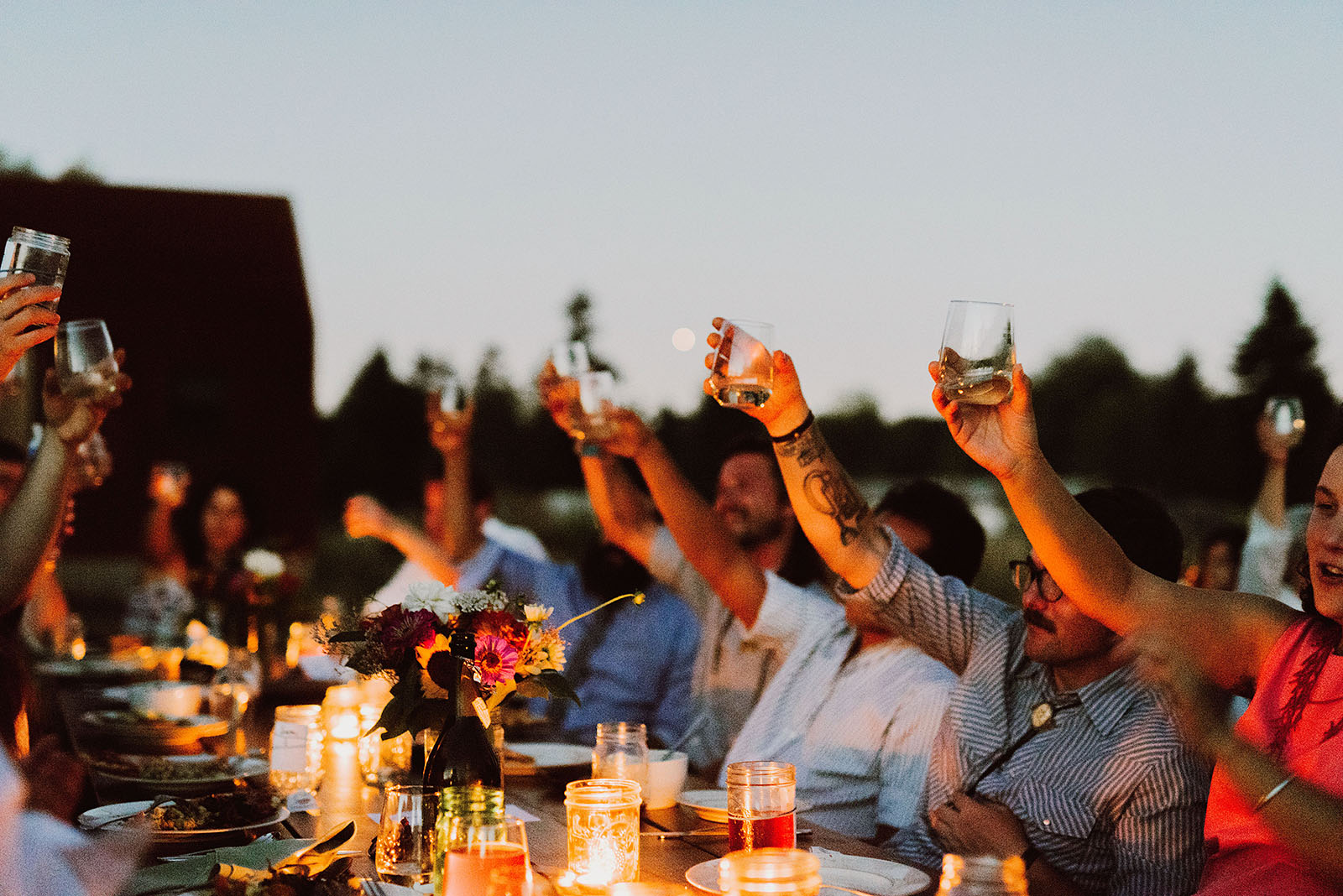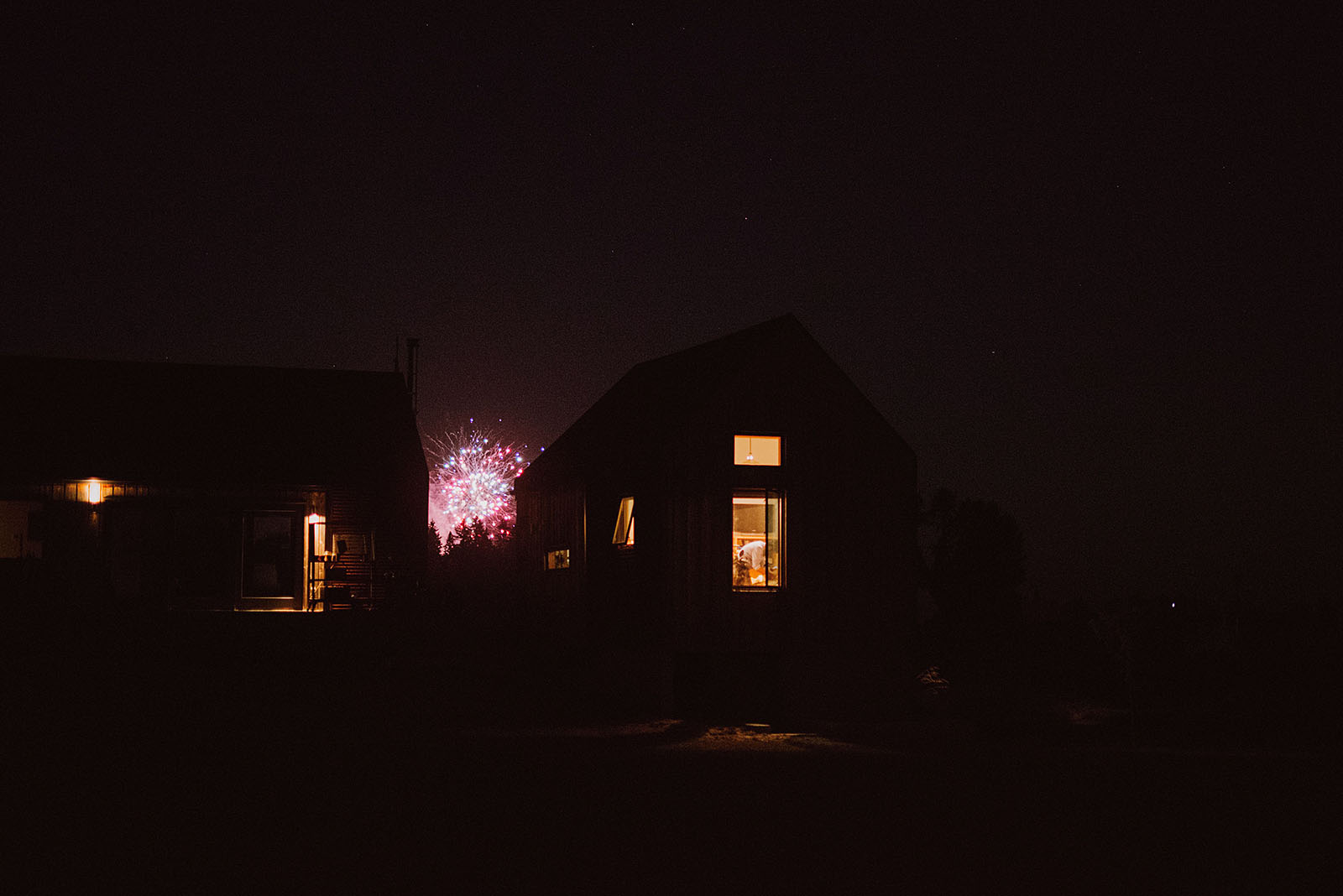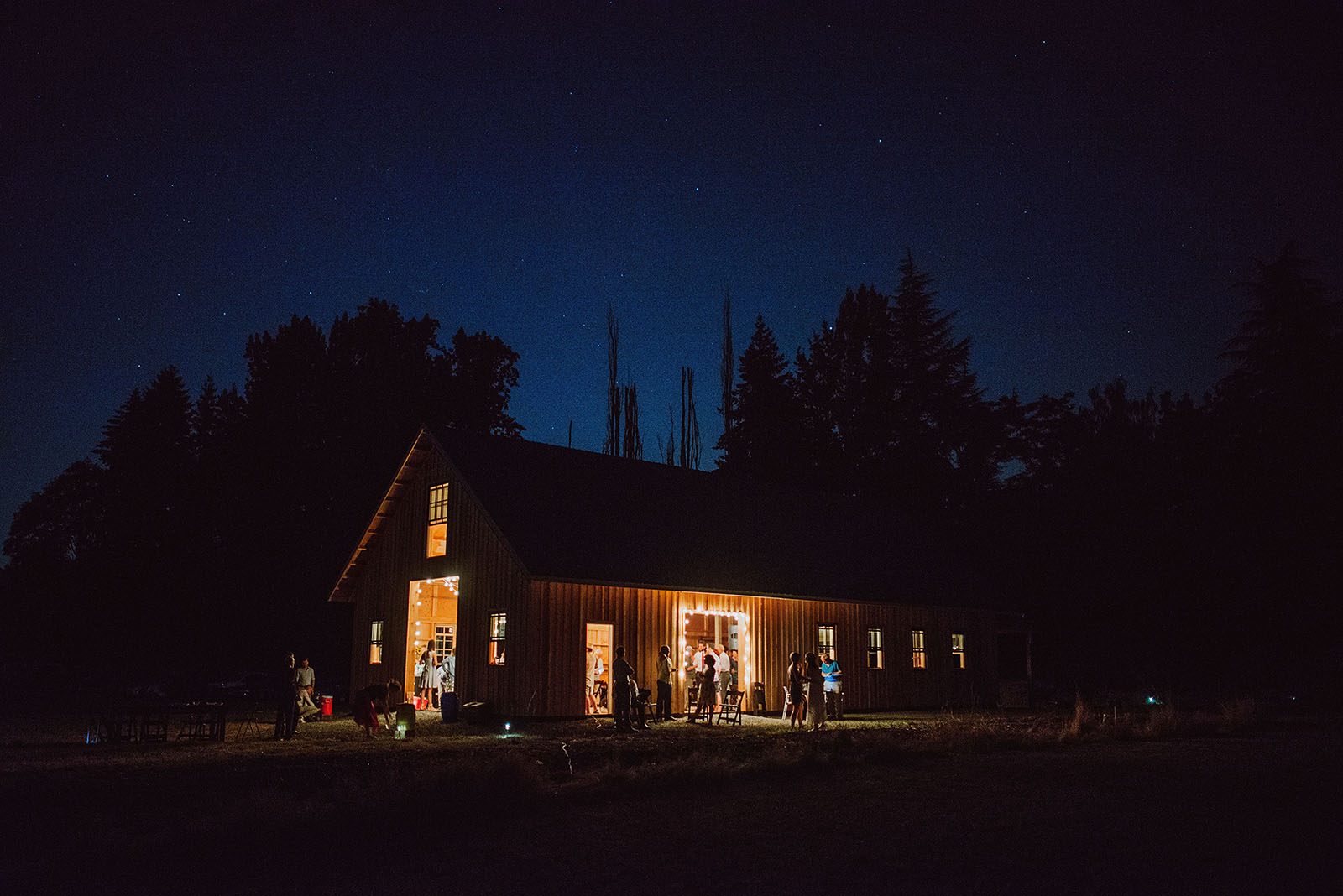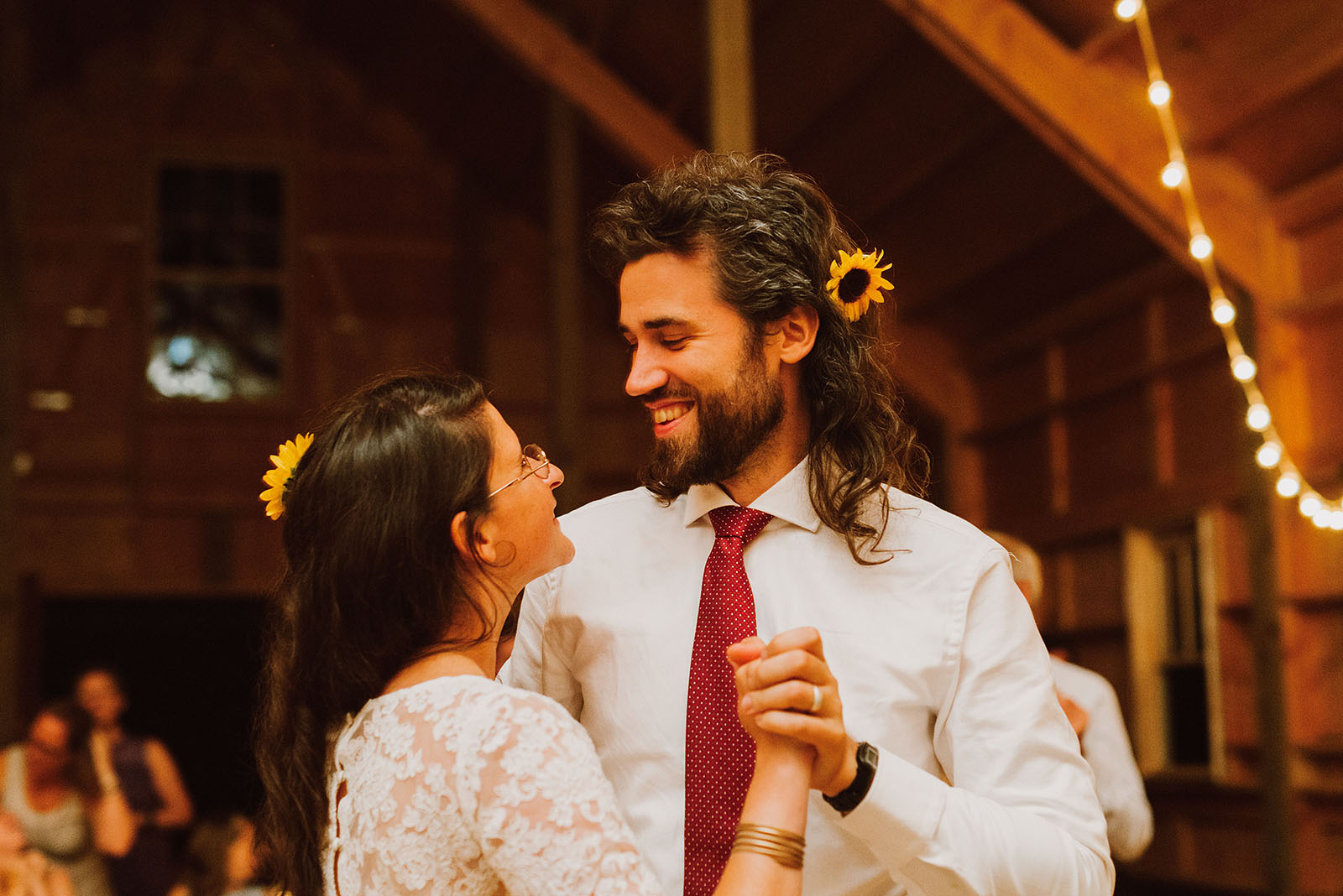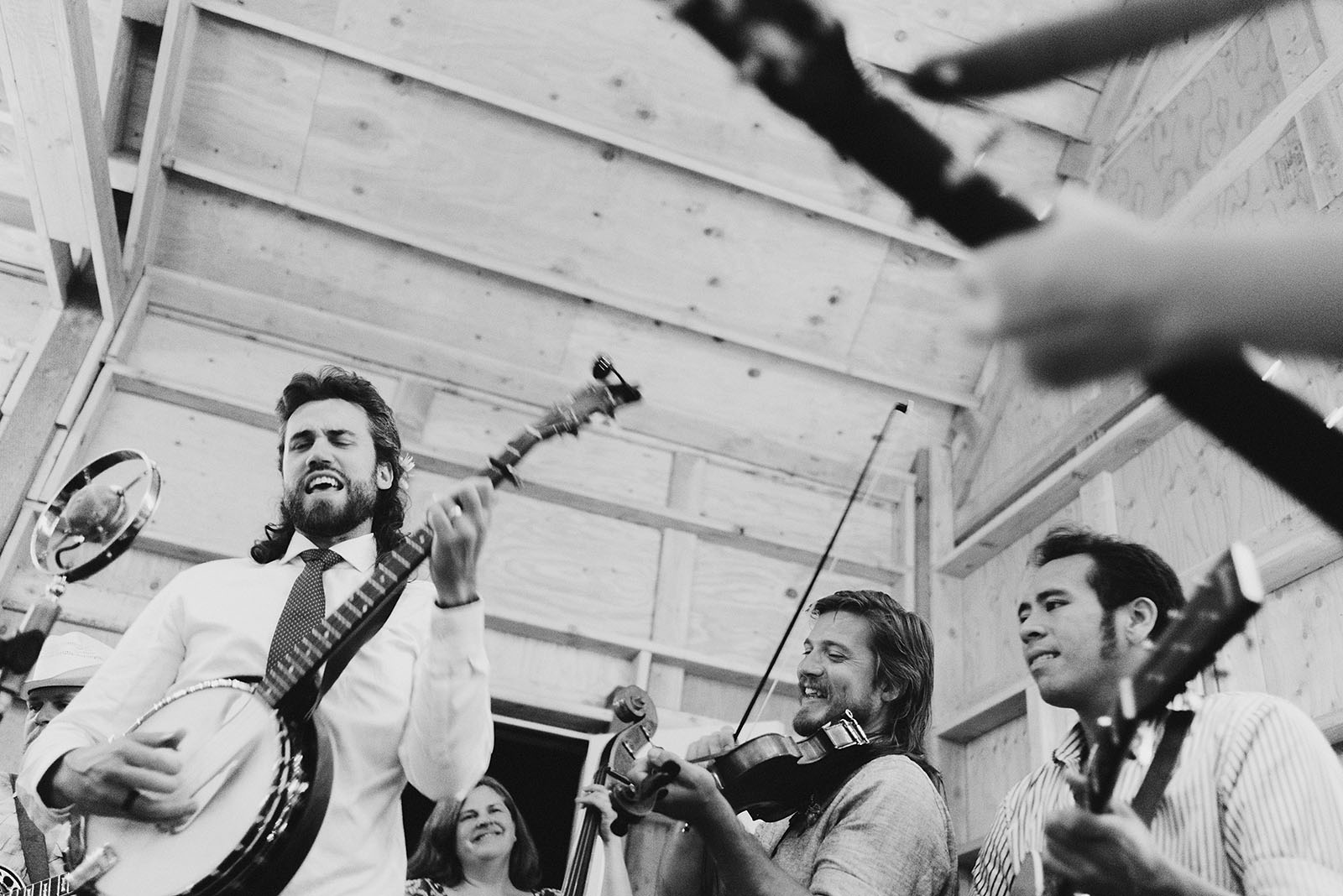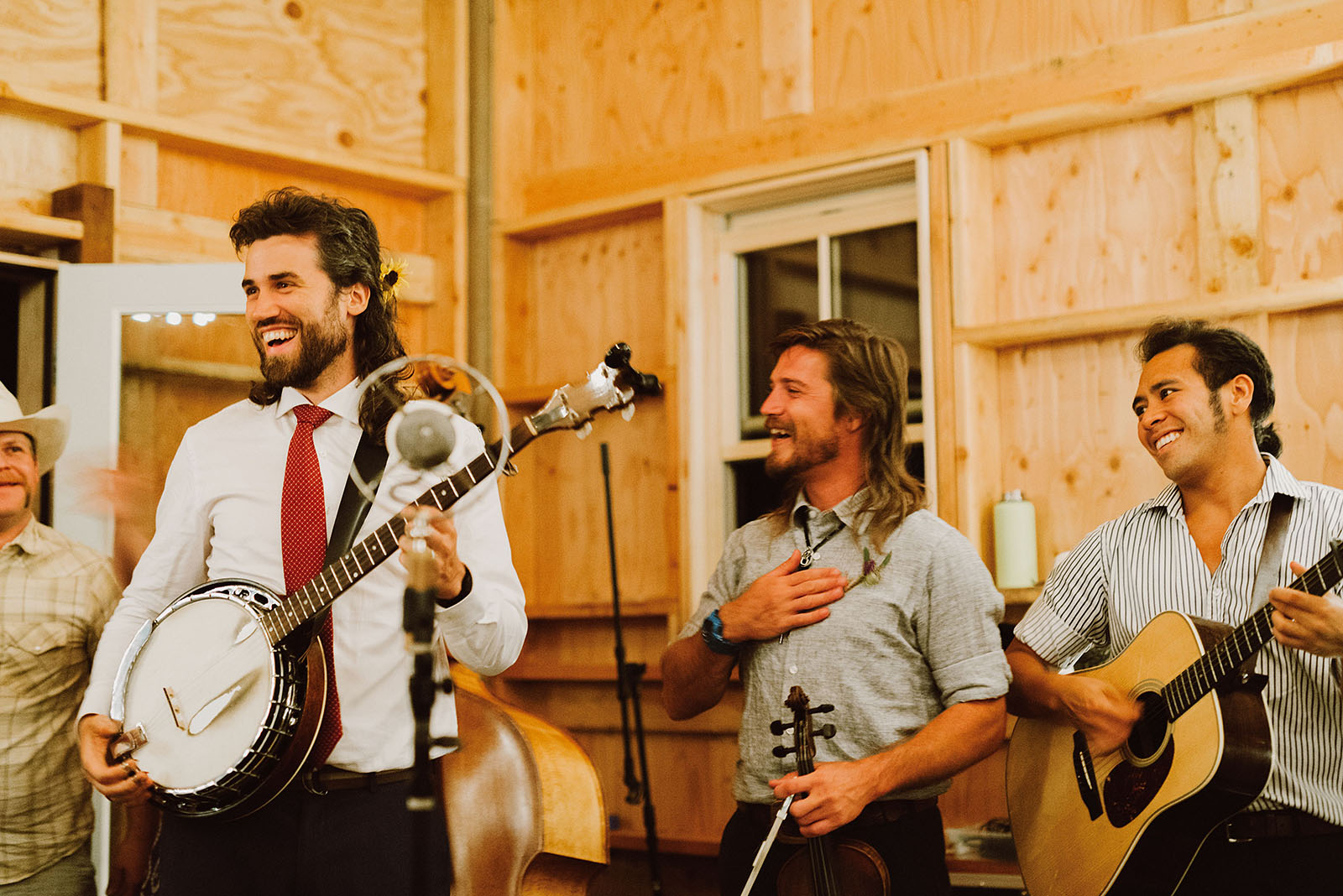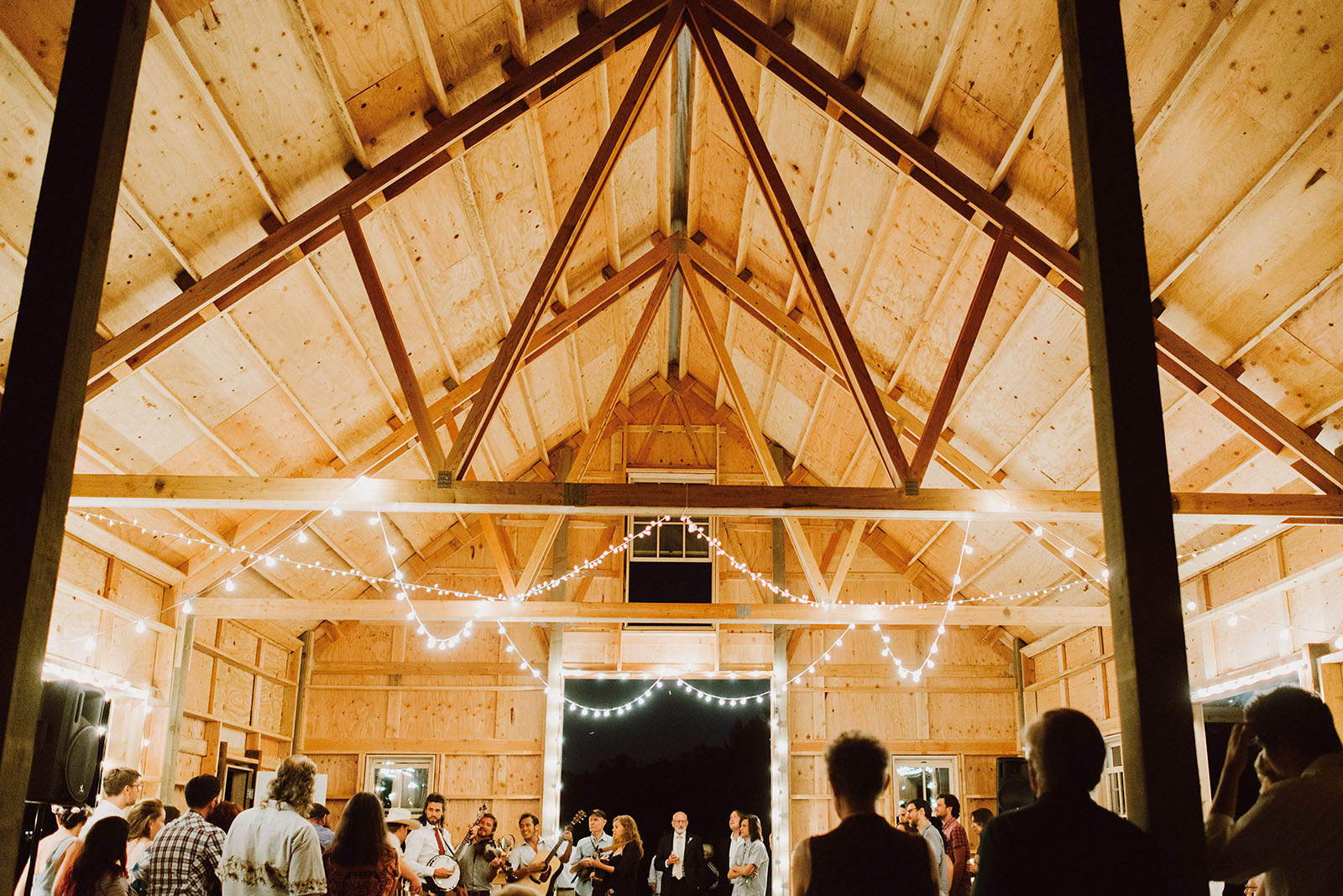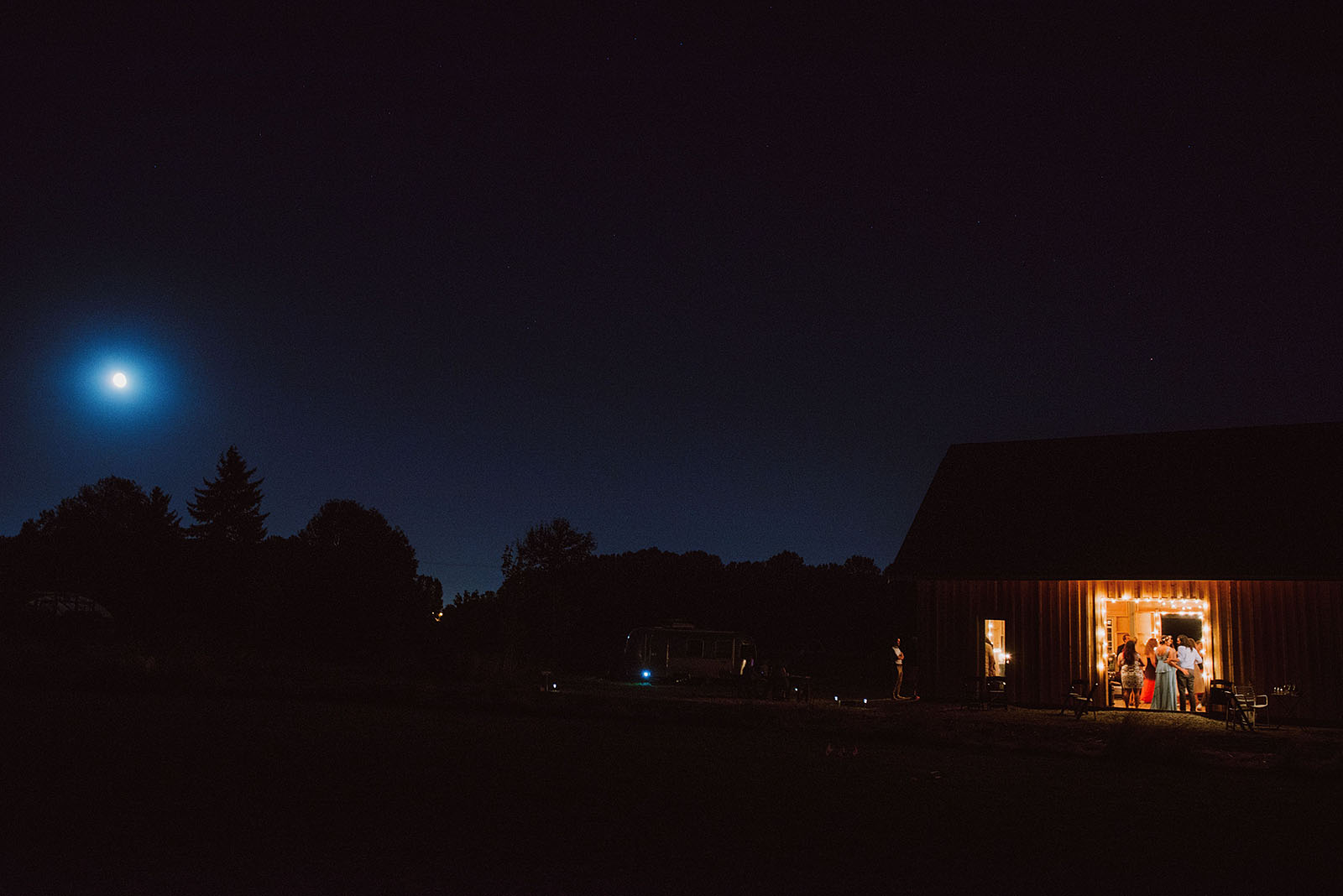 Vendors & Resources