Salem Wedding Photographer
They'd been officially married for a few days by this time. They'd gone on a bike parade, drank champagne and boogied all night. Yet something was missing that their ceremony at the Multnomah County Courthouse and reception in Laurelhurst Park couldn't fulfill. Something a bit… Quieter.
I met the newlyweds and their families at Jawbone Flats, an old mining town that's nestled in the middle of an old growth forest called Opal Creek Wilderness. To get there, you have to drive East of Salem, OR until you get to a parking lot. Then, you walk for 3 miles on a gravel trail until you find yourself in Jawbone Flats proper. Population: 10, by the way.
I'm blogging the story of Alice & Travis in reverse because their actual wedding day was so epic that I wanted to give a small taste of who these two are before we overdose on their awesomeness. Needless to say, Alice and Travis are outdoorsy.
They're also kind, goofy, and utterly in love– with each other, their families, friends, and the world that surrounds them. I've never felt so much positivity and respect in one place before.
It was hard to believe our time out in the wilderness was real. At one point, we stopped to ooh and ahh at a waterfall. I couldn't help myself, the words just came out. "So, are we gonna see a unicorn out here or what?" For that moment, though, it wasn't a joke so much as an honest question.
From their cabin, we hiked until certain family members that shall remain nameless couldn't hike any longer. Alice and Travis picked a clearing, jumped up on some logs, and said their vows amongst waterfalls, 500 year old trees, their loving family and probably a few unicorns, too.
It's not often that I get to combine this kind of business and pleasure. As a fellow lover of the outdoors, I couldn't be more honored that Alice, Travis and their tight knit family extended the invitation, and loved seeing their lighthearted approach to what was a truly magical day.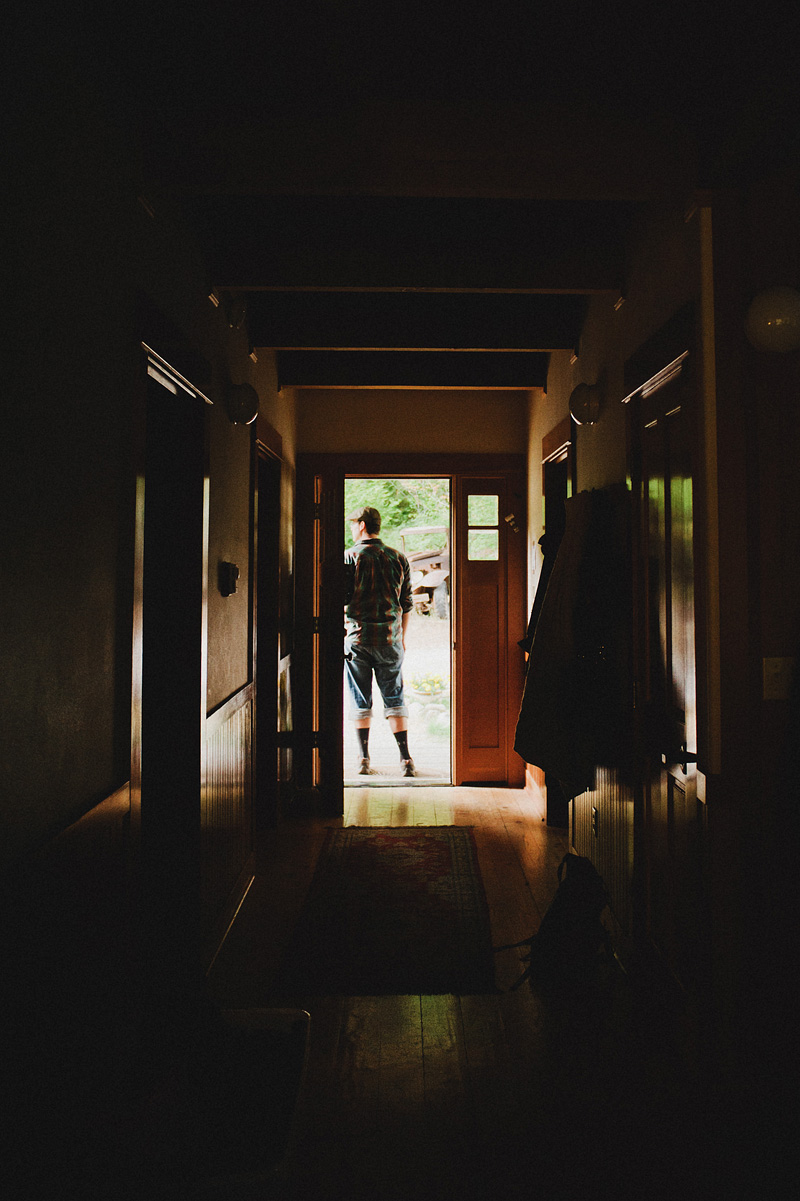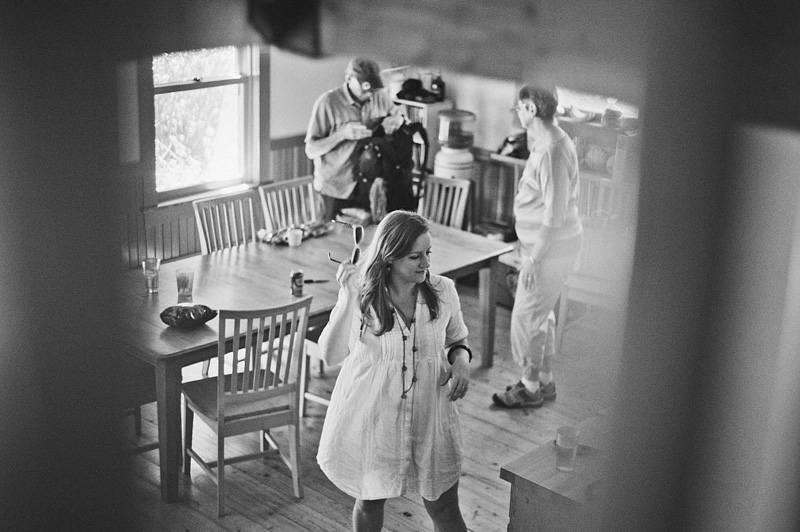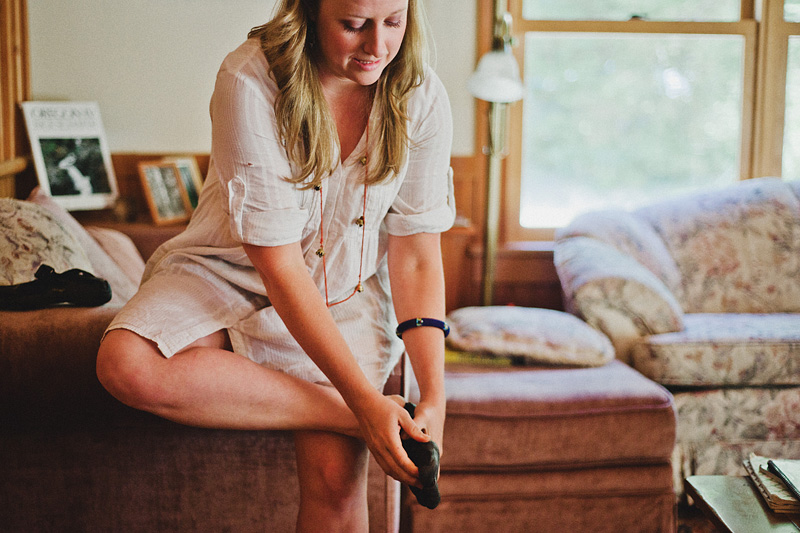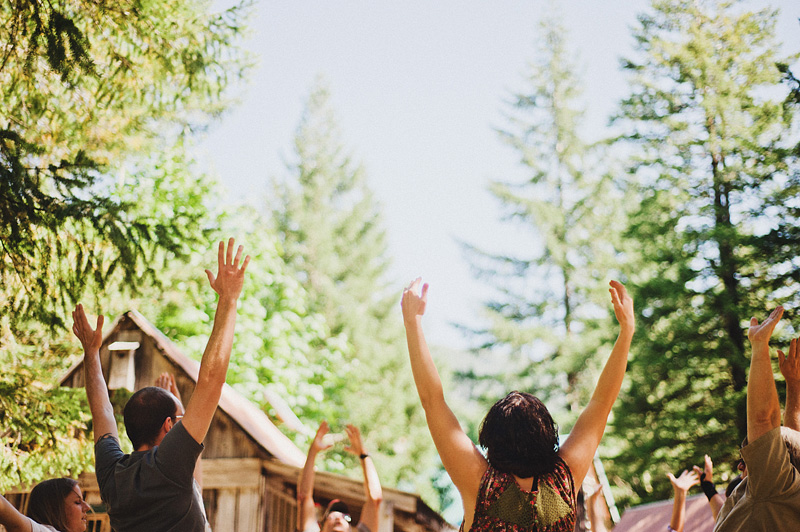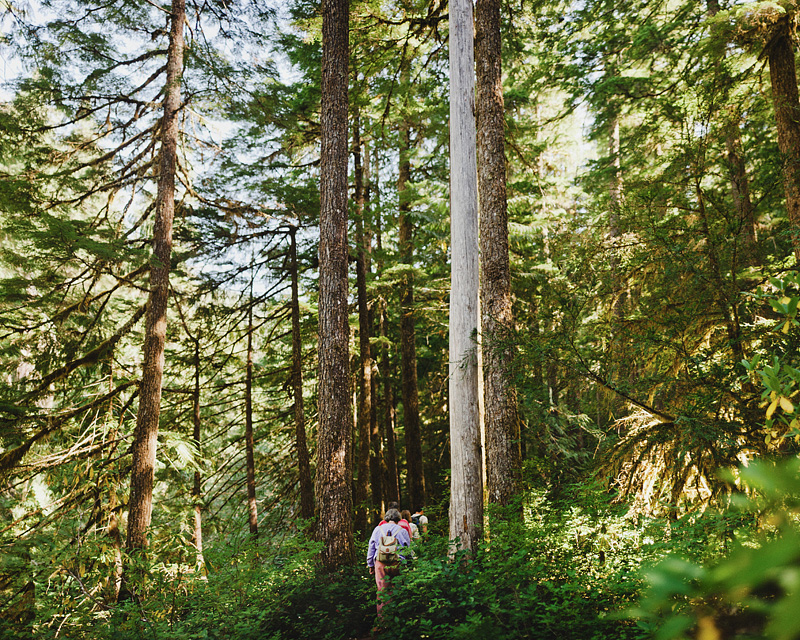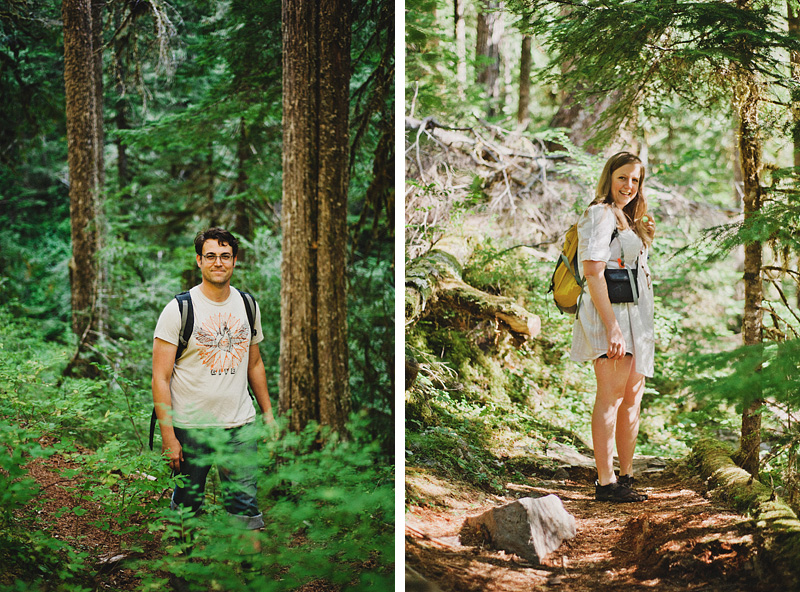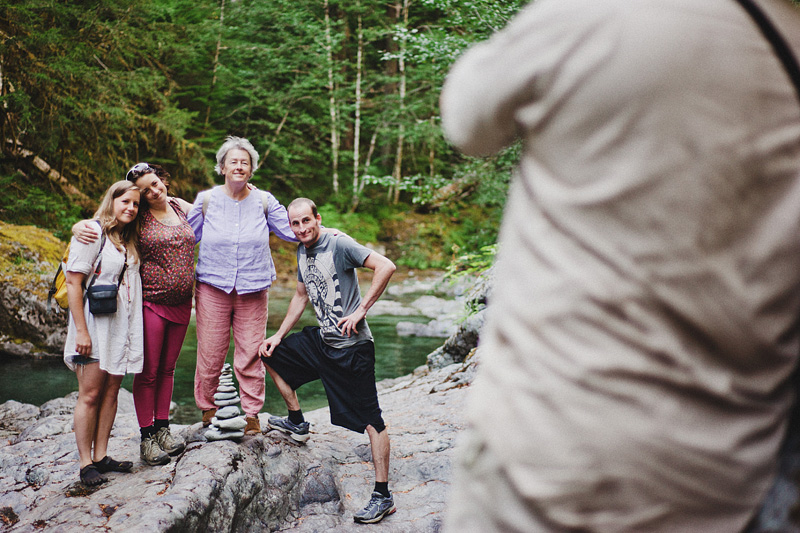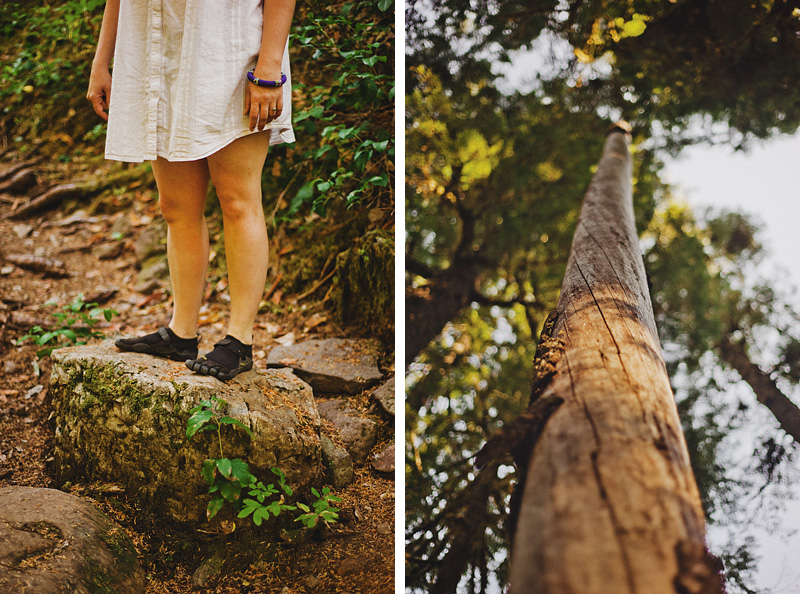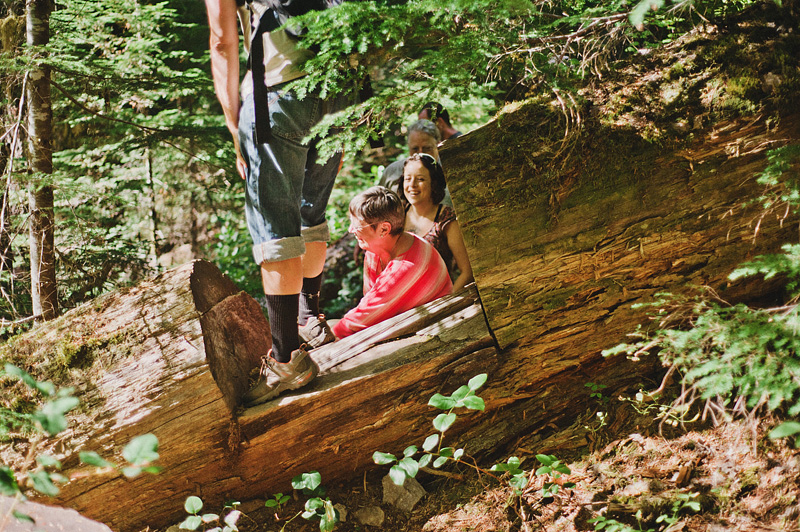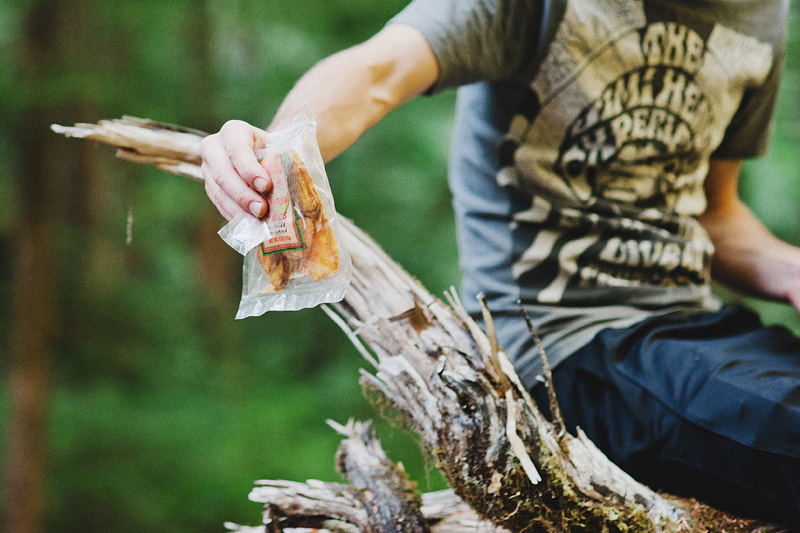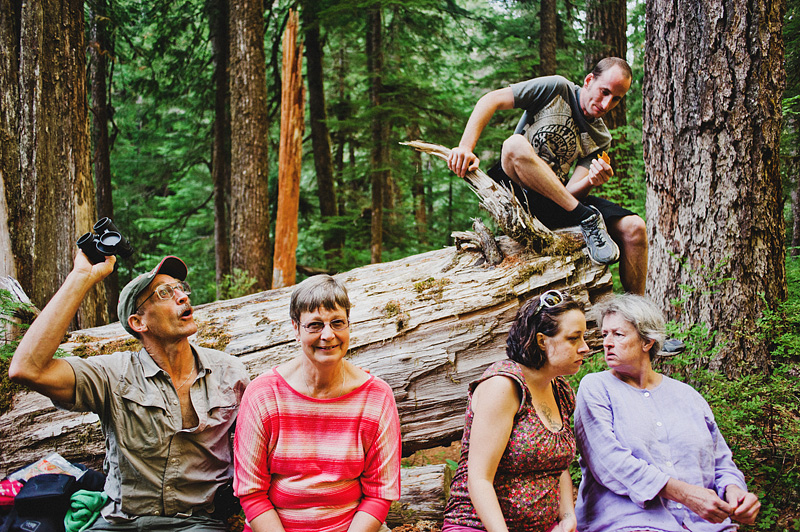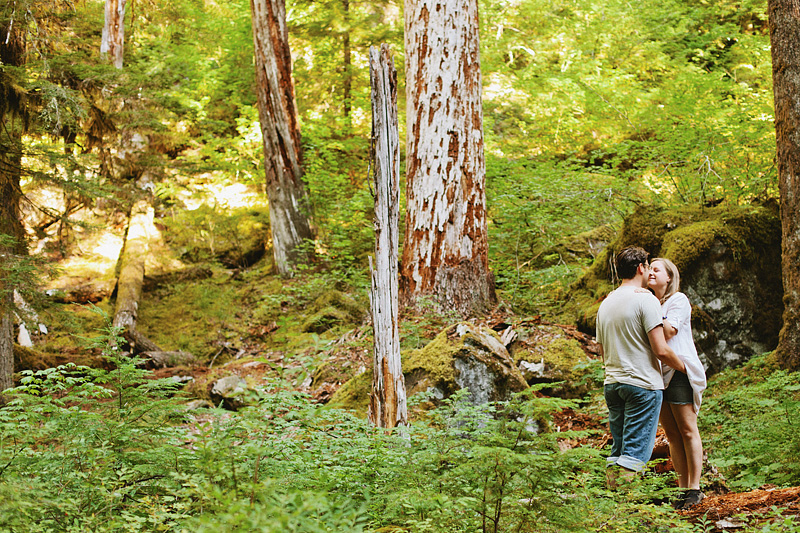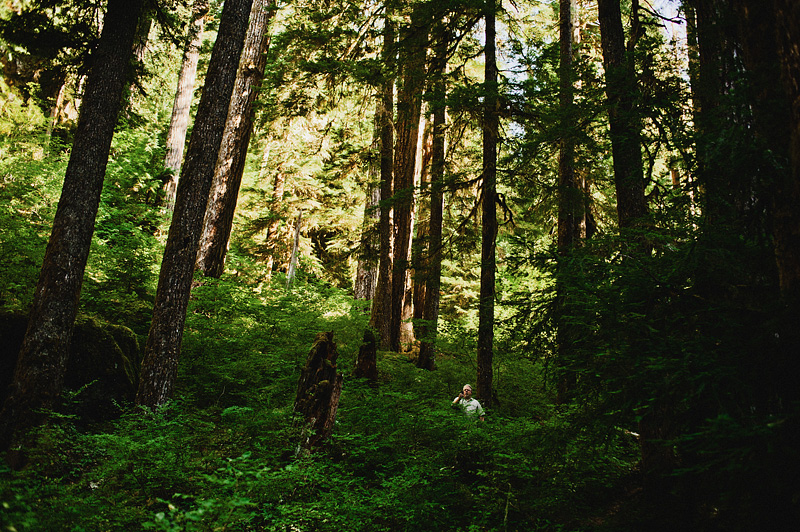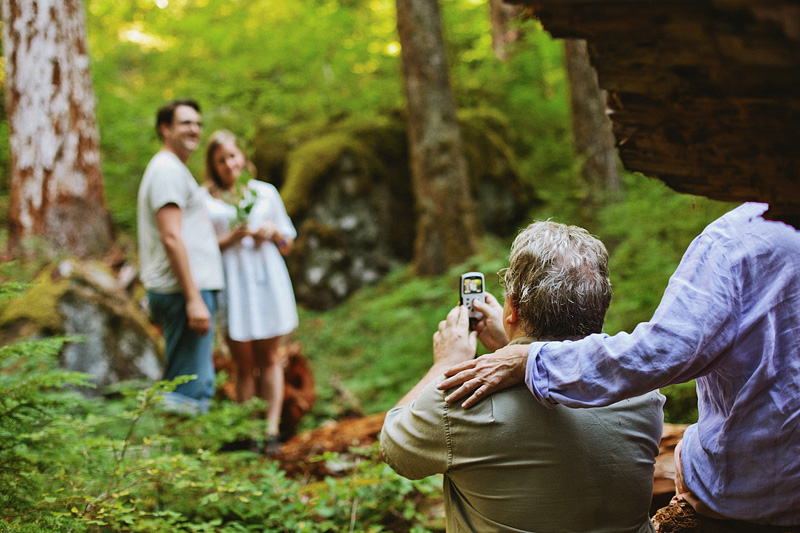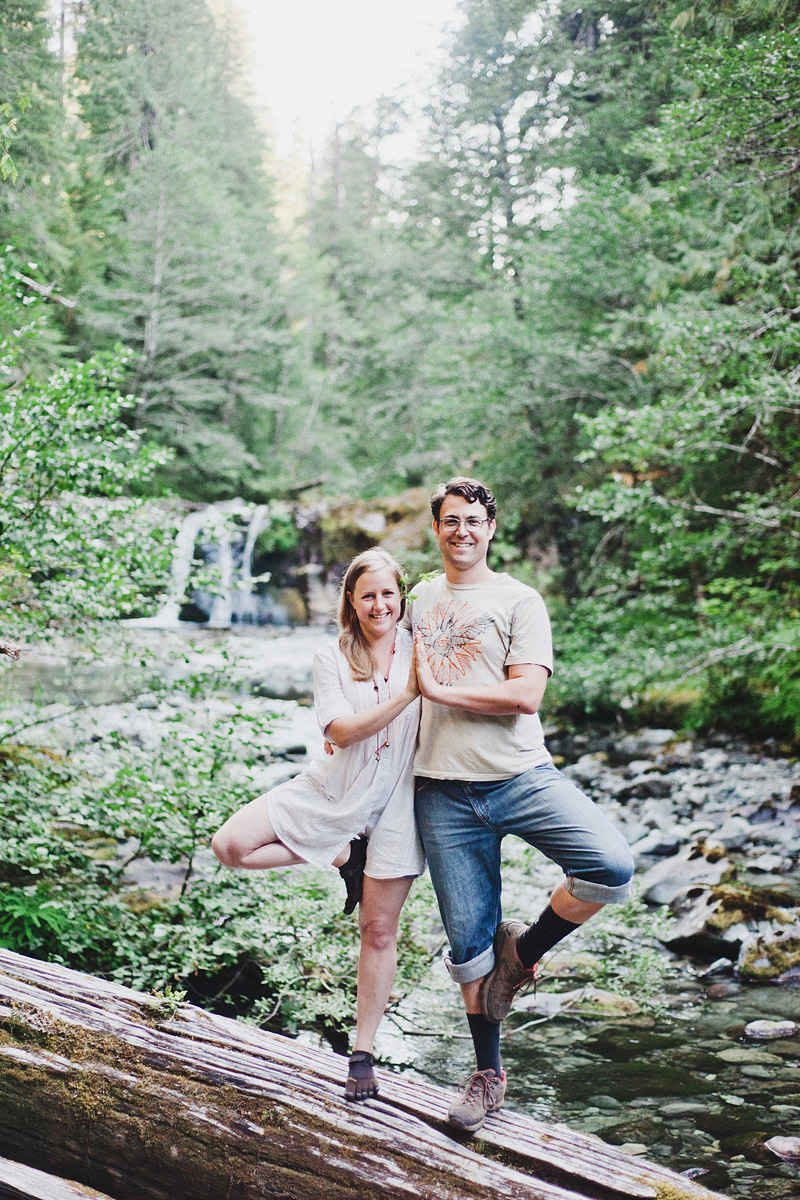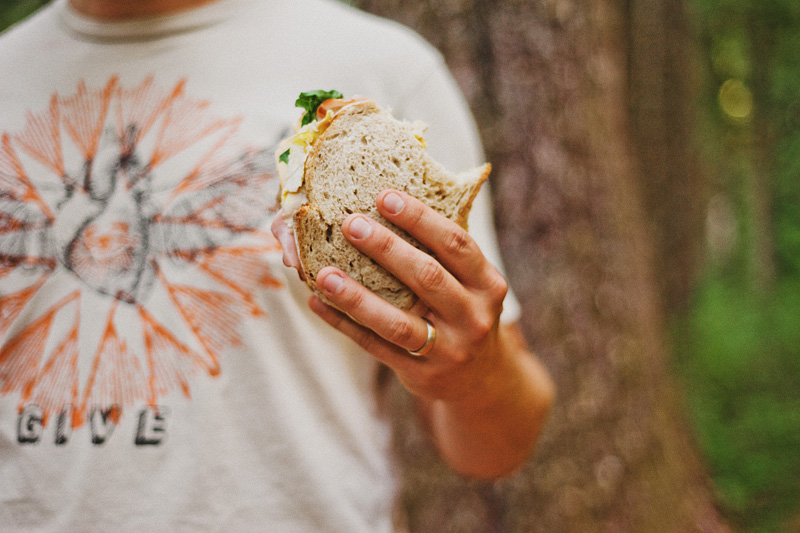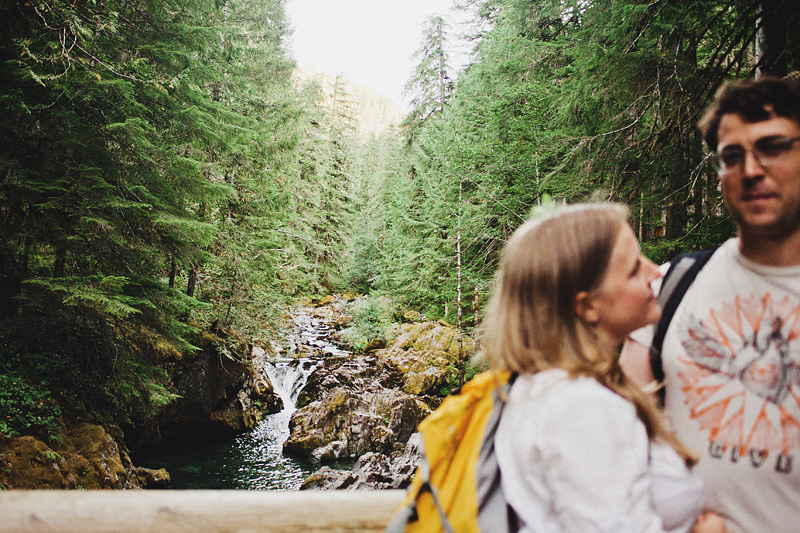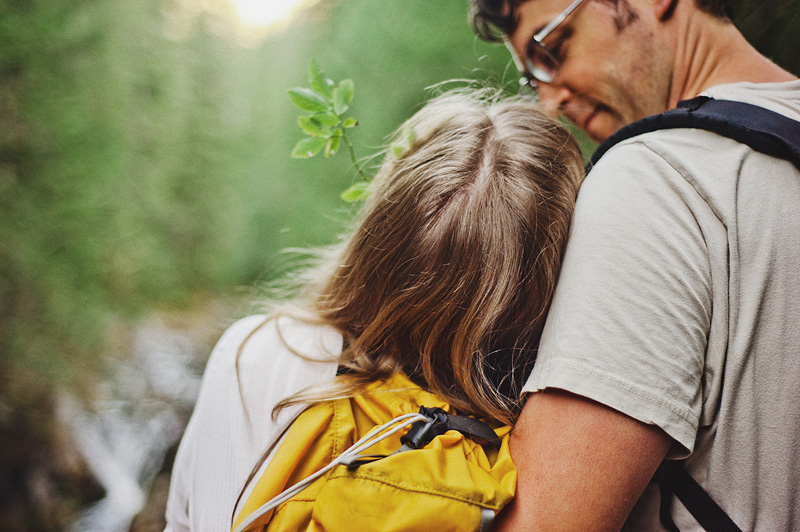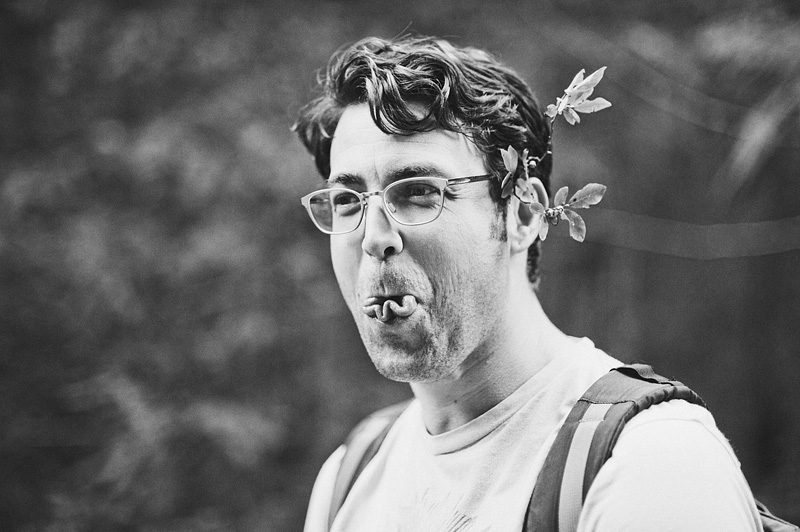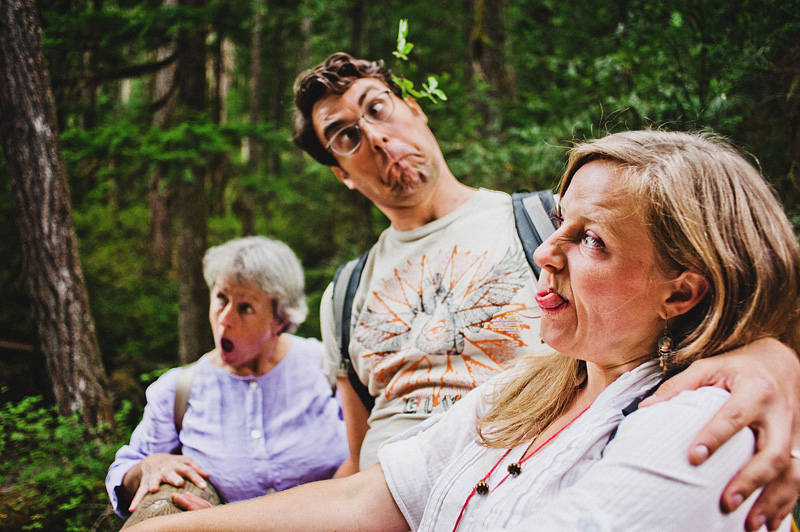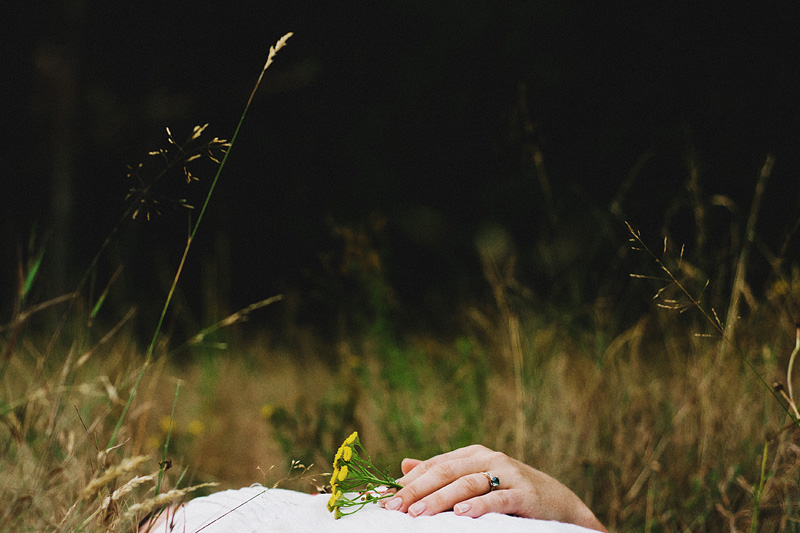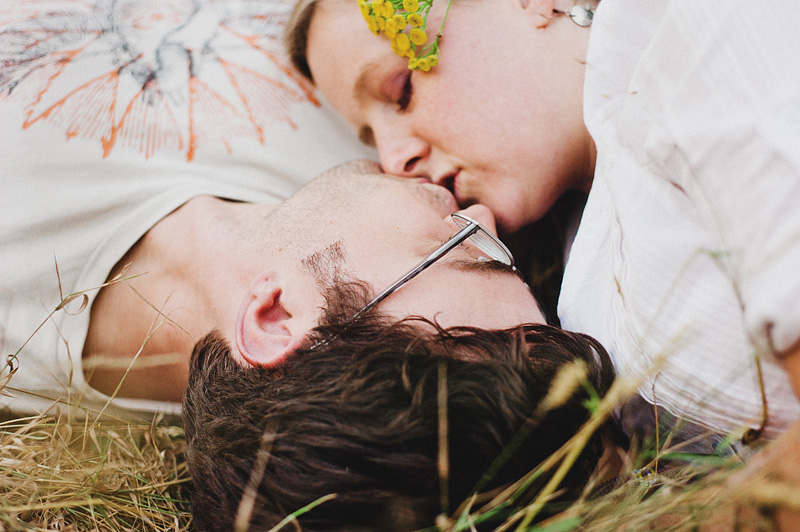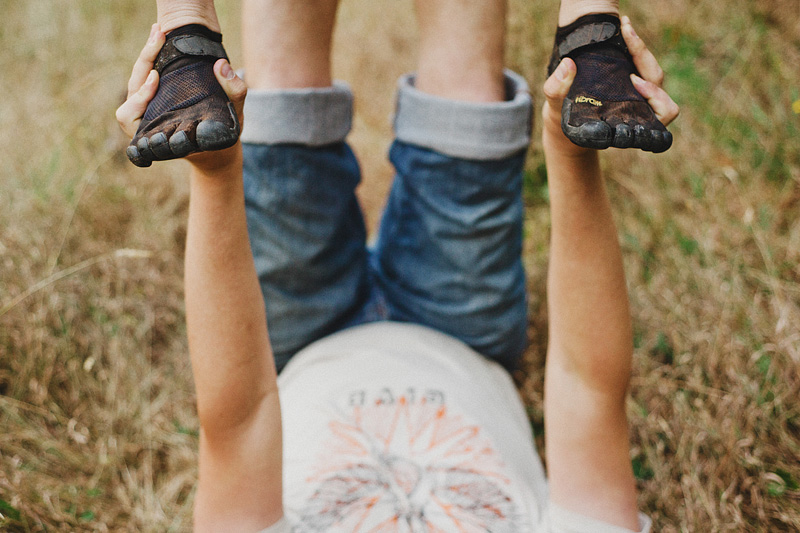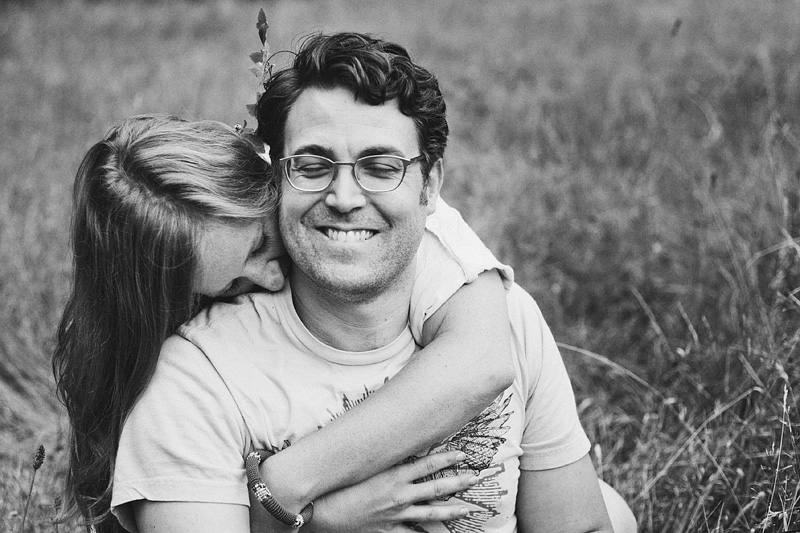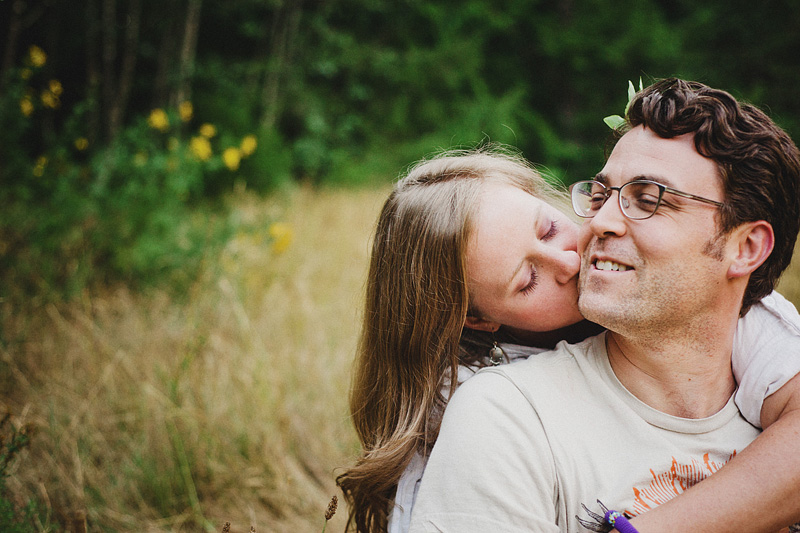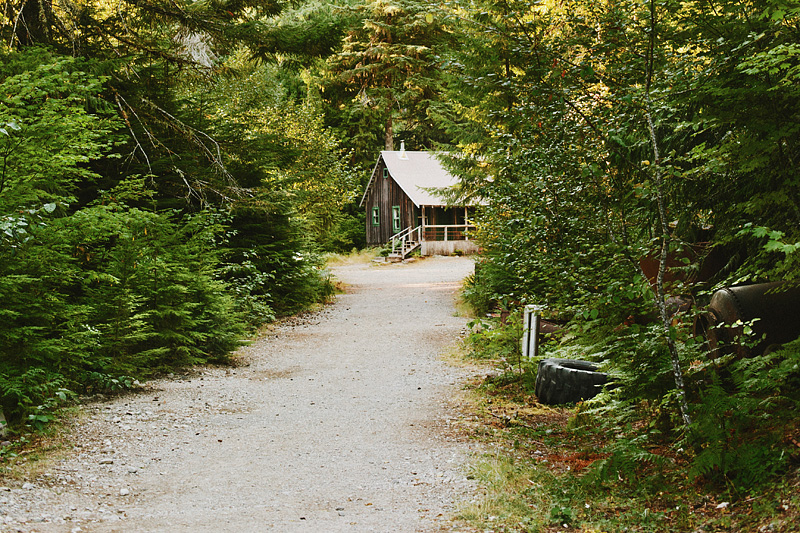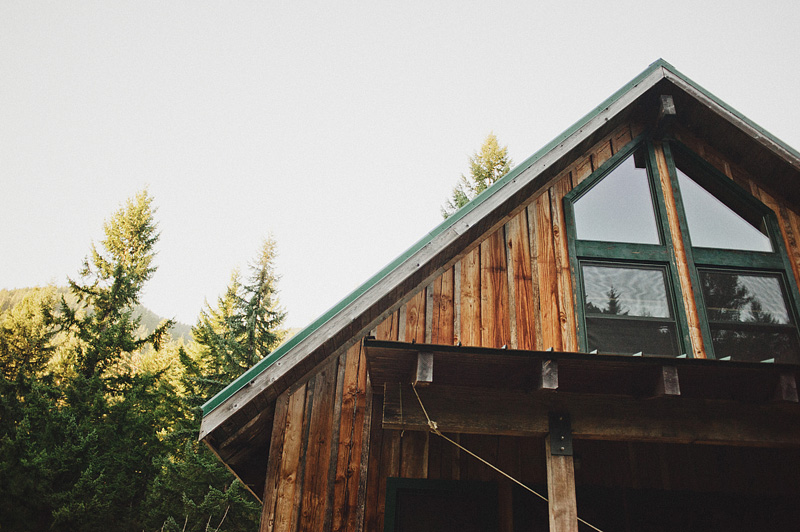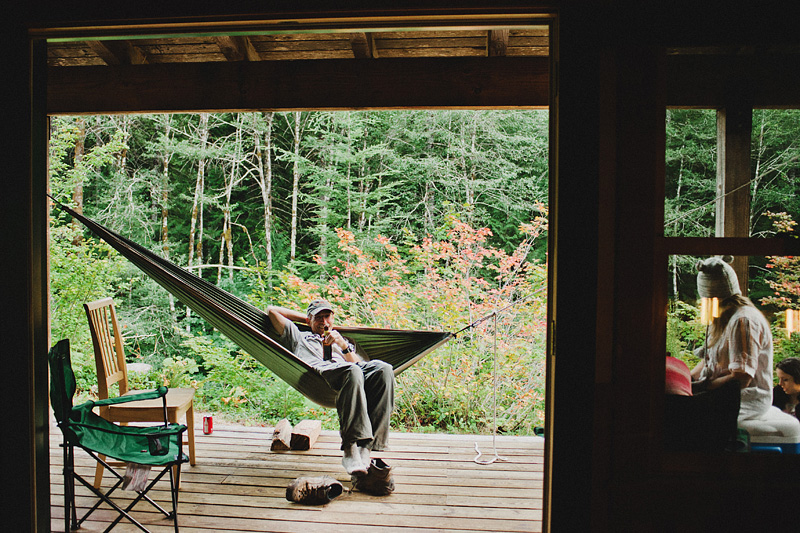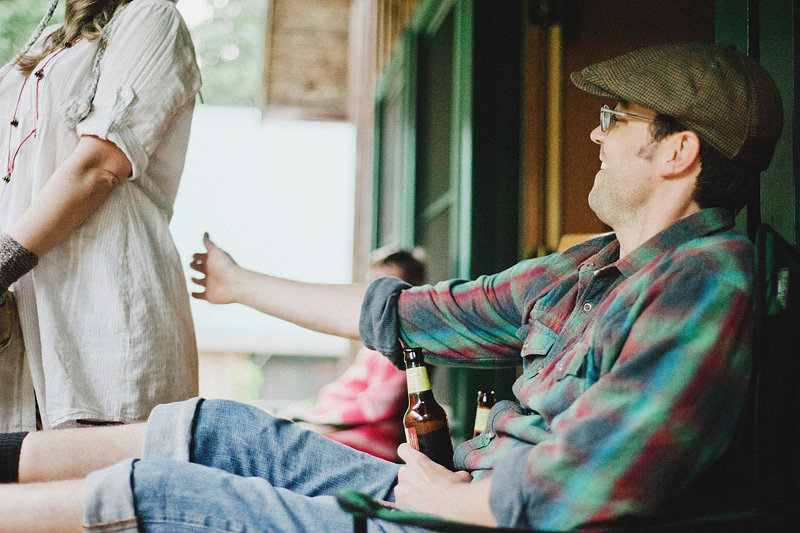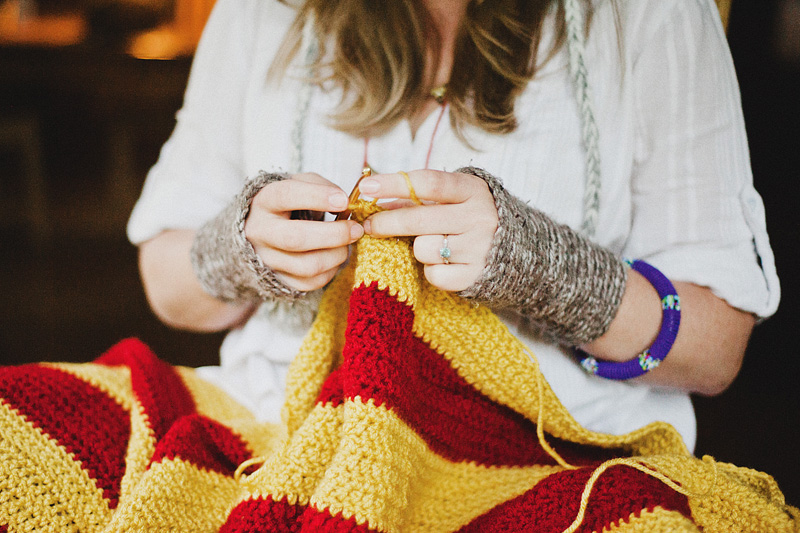 Special thanks to Jade Sheldon-Burnsed for joining me on this session.