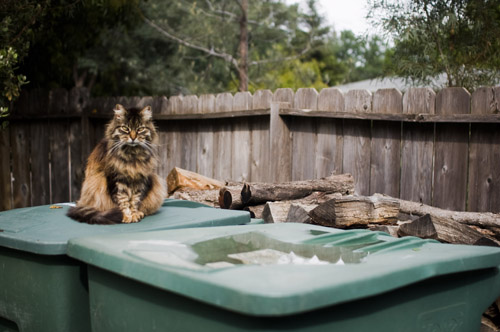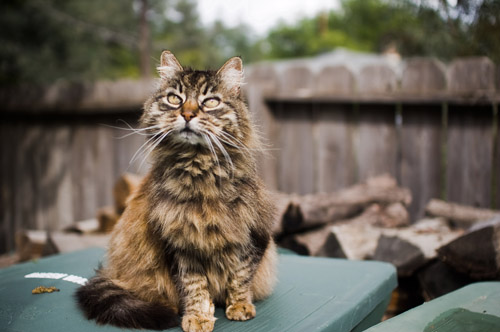 Full Name: Lindy's Cat.
Aliases: L.C., L, Elsers.
Age: 15 years.
Coat / Build: Longhair, tabby. Old and fragile.
Meow Type: Complainer.
Backstory: Her and another cat named Grey Kitty were taken in as kittens when Chris and Lindy were children. The Grey Kitty was for Chris and L.C. was for Lindy (hence the name). Their family went on a trip and both cats disappeared. Grey Kitty never came back but L.C. did.
Likes: Sleeping. Scratches on the rump.
Dislikes: Currently: Being picked up. Being inside the house for more than 5 minutes. Historically: Being outside for more than 5 minutes.
Favorite Place to Nap: Currently: On a pile of garden mulch. Historically: Lindy's bed.
Claim to Fame: Ability to shoot hate beams.
Downfall: Uncontrollable drooling.
Personal Quote: "Don't even think about it!"