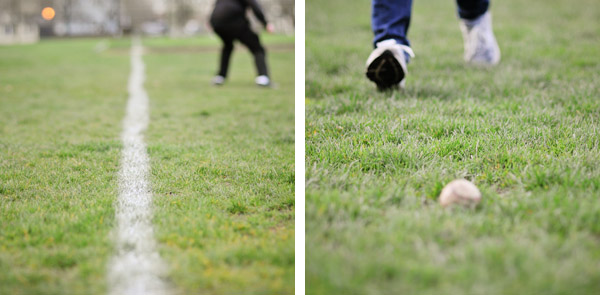 Yesterday Andrew came over just as I was getting home from work and we all had a pretty epic day together. We hung out for most of the afternoon, then went to County Cork for happy hour.
When we realized it was well past 6:00 and there was still tons of daylight left we decided to walk over to Irving Park.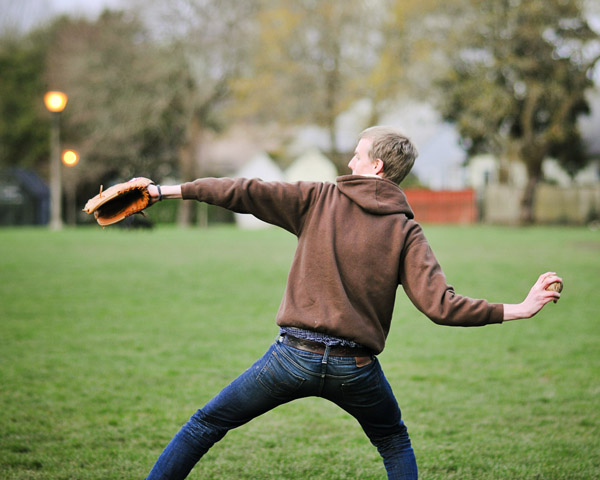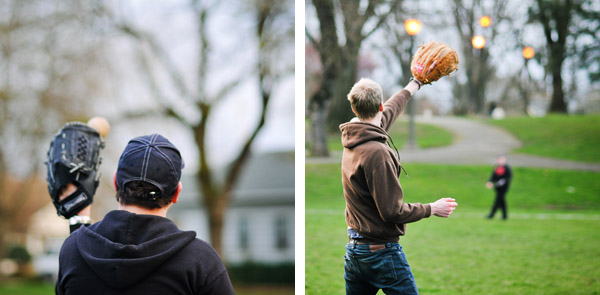 They played catch and I entertained myself the only way I know how: taking pictures.
Baseball is surprisingly fun to take photos of, though.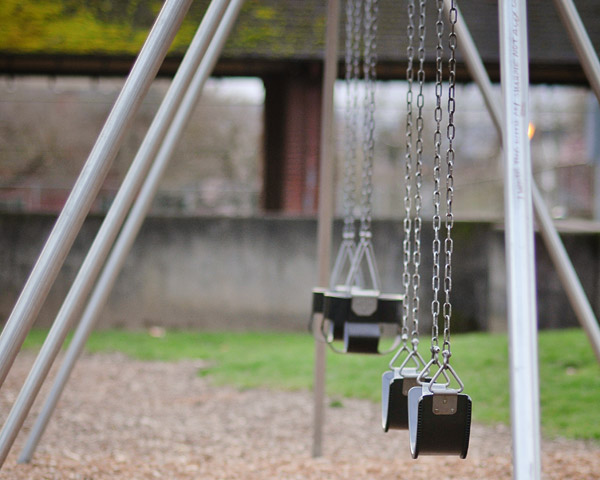 Eventually I made way for the playground, which I visit more often than you might think.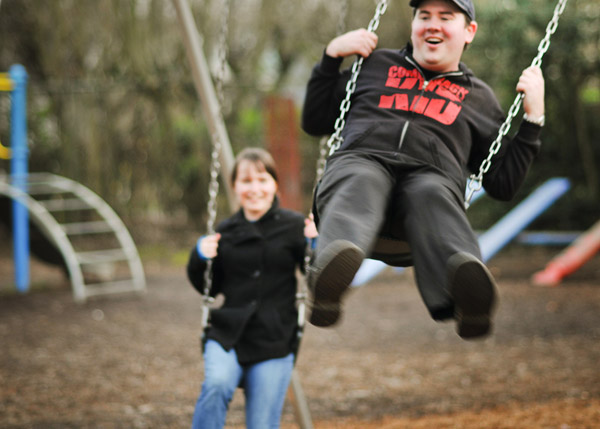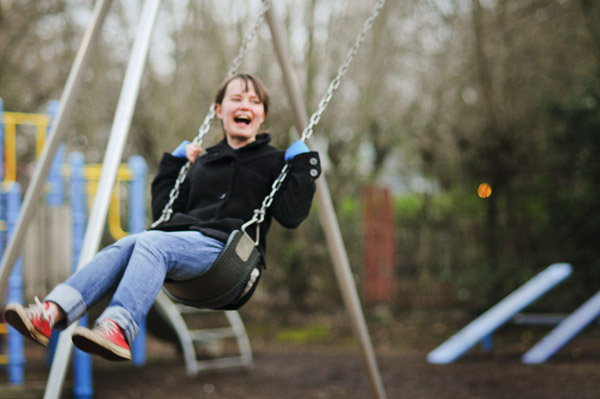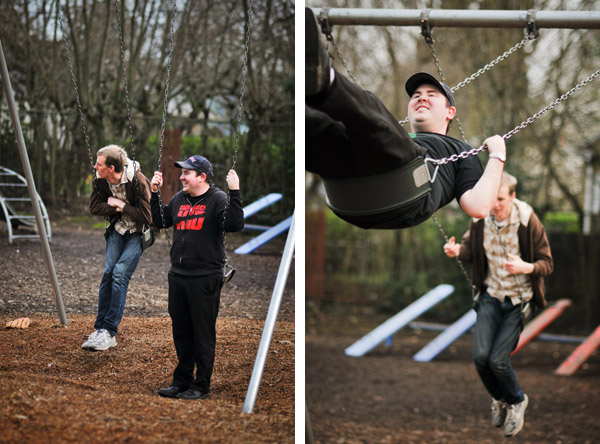 I'm not sure if I'll get creamed for posting these photos, but I thought they were adorable. Andrew is 6-years-old again and trying to fly to the moon, and Chris has Garth-face.
Great day.
Photos 8, 10 and 11 shot by Chris