Oceanside Community Club Wedding on the Oregon Coast
Have you ever been part of a revolution?
I first met with Tayja and Gabe to talk about their wedding over snacks at Cheese & Crack. Tayja asked for advice on how to decorate an LGBTQ wedding that didn't involve rainbows. "I'm queer and Gabe is trans, and neither of us LOVE the rainbows." Above all I told them to follow their hearts and their wedding would naturally be a reflection of who they are no matter what.
Later that summer they got married on the deck of the Oceanside Community Club Rental Hall in a traditional Jewish ceremony. Yes, there were a few rainbows, including an incredible rainbow layered cake an auntie baked for them. There was also romance, tears, kazoos, and so much dancing!
During the toasts, just before the Hora, Gabe stood up and thanked everyone in the room for being there and celebrating their union. "You are now part of the motherforking revolution!"
Photographing this wedding was hard. Not because of the bright sun or the fact that I kept falling in holes in the sand when taking portraits on the beach. But because my eyes were constantly welling up with tears as my heart seized from the warm compress of love that wrapped itself around every corner of this day.
I'm ashamed it's taken me so long to share this wedding online. I couldn't wait to get home that night, pore over the photos and immediately relive this day. On the bright side, it's now three years later and my heart has been warmed all over again.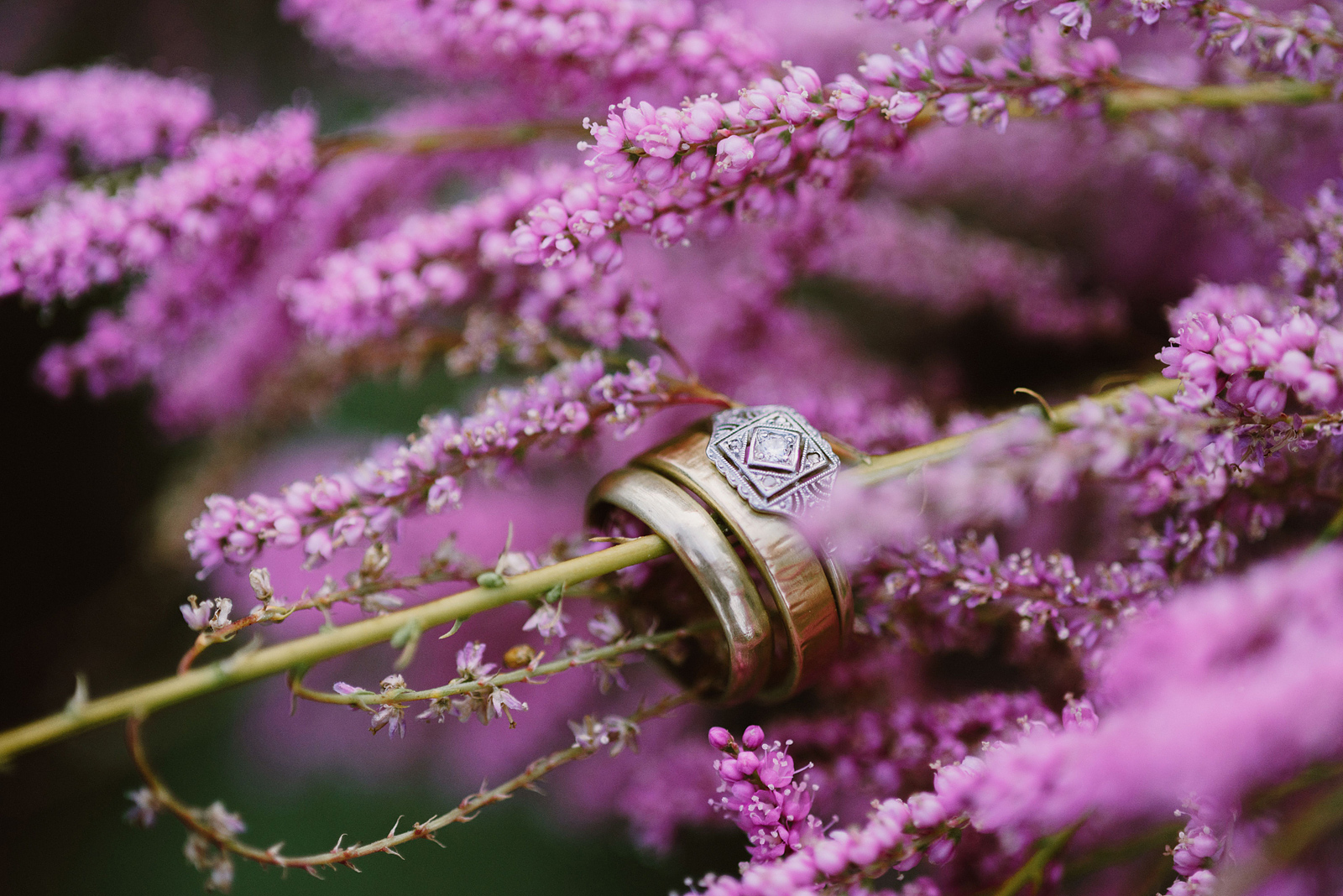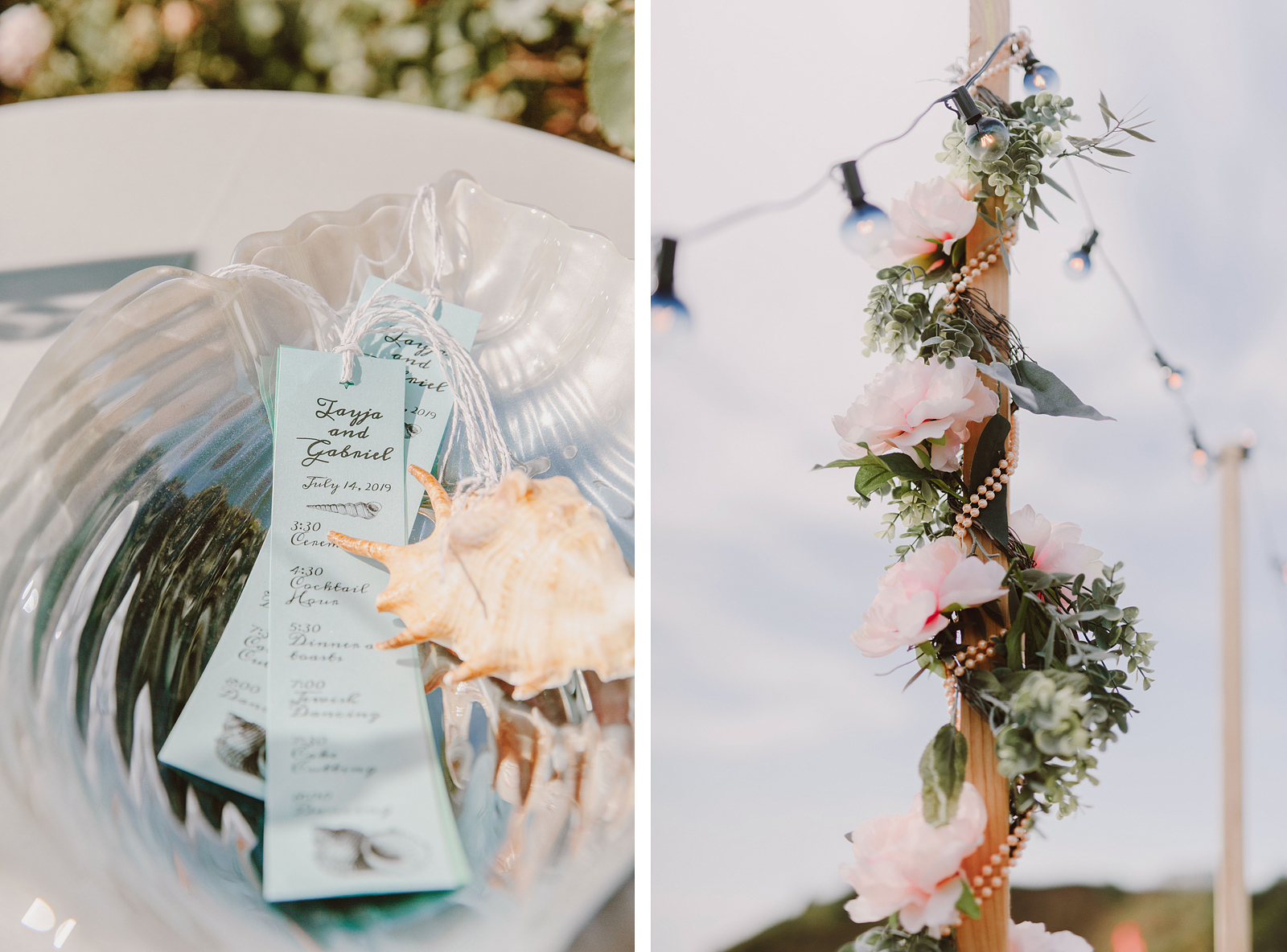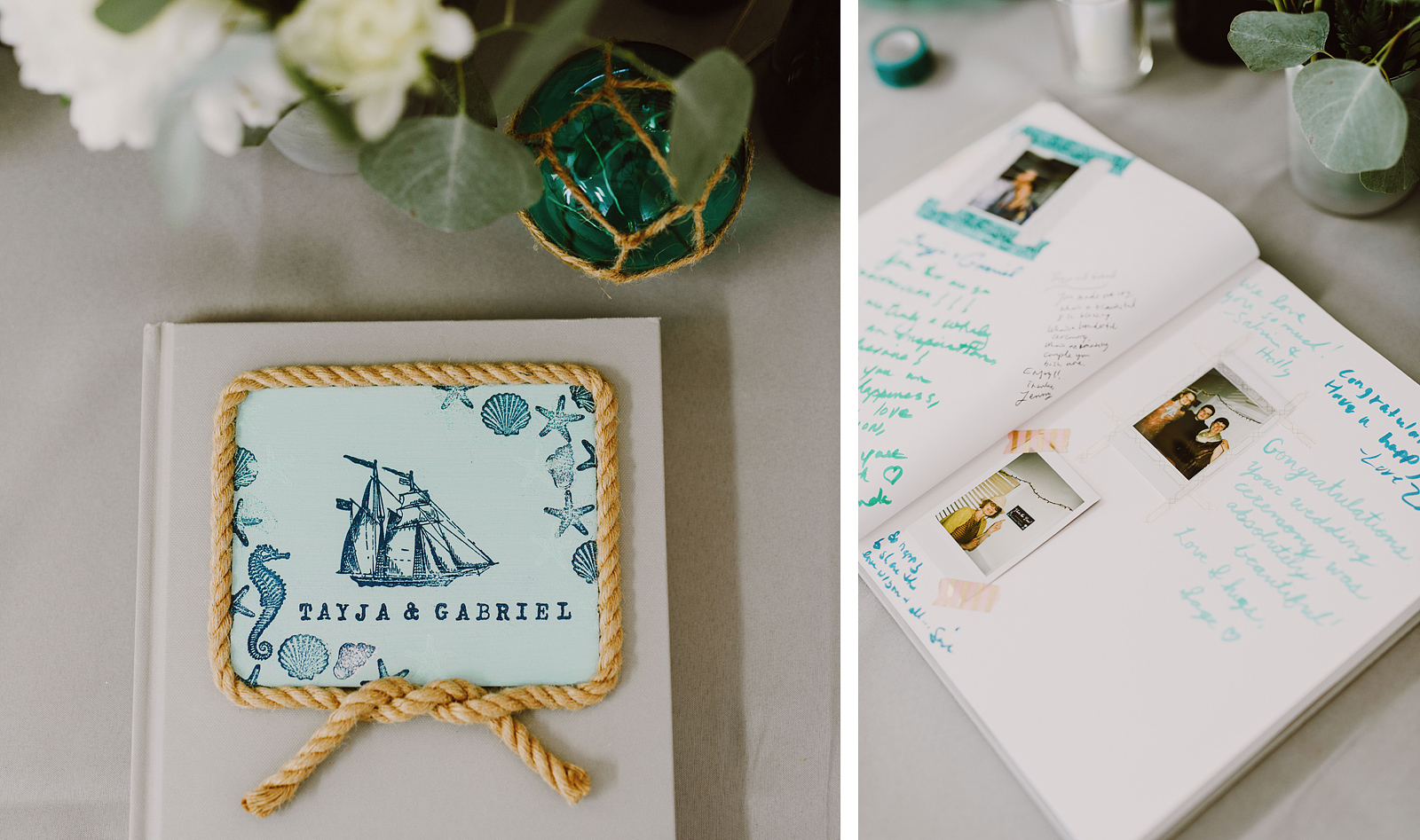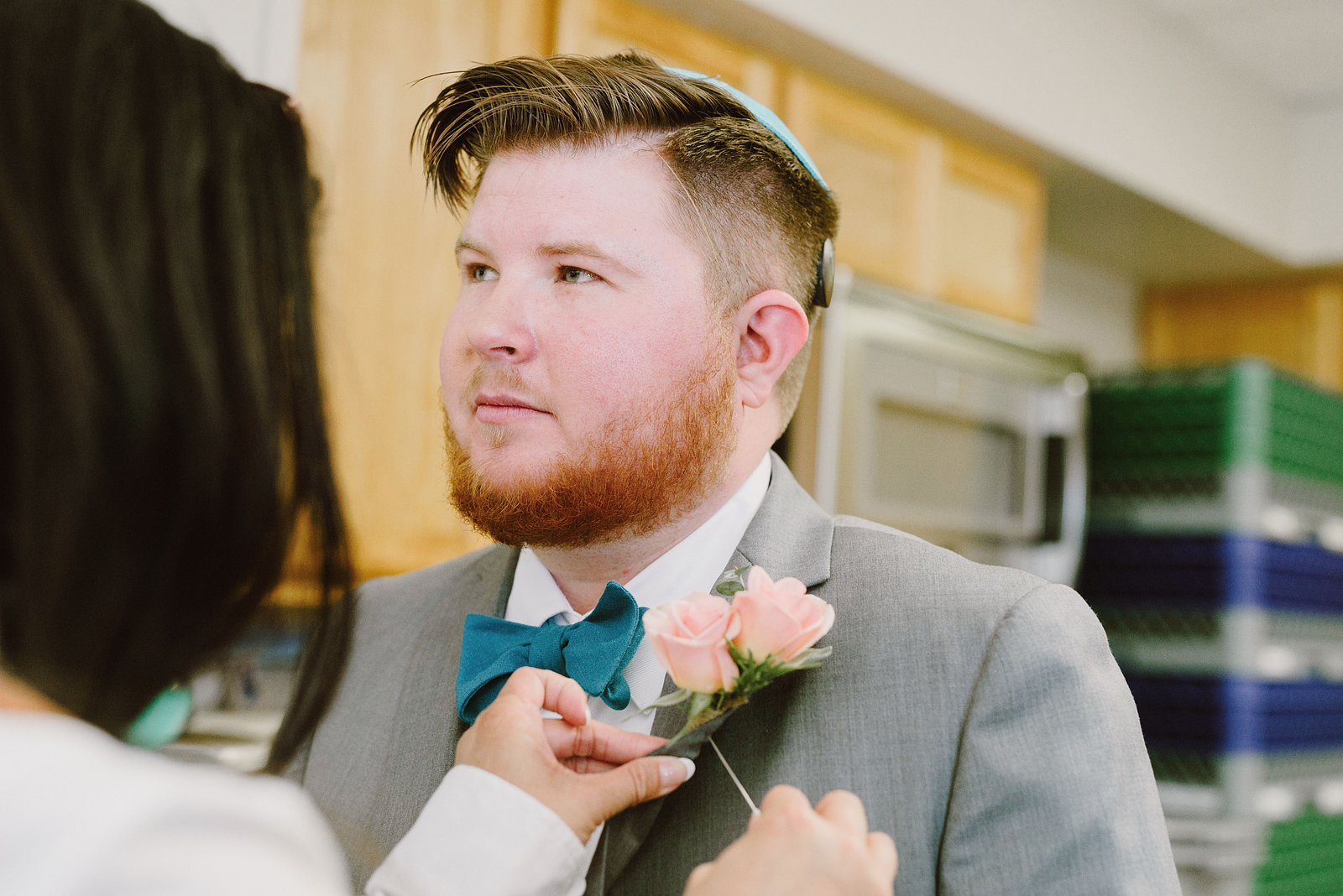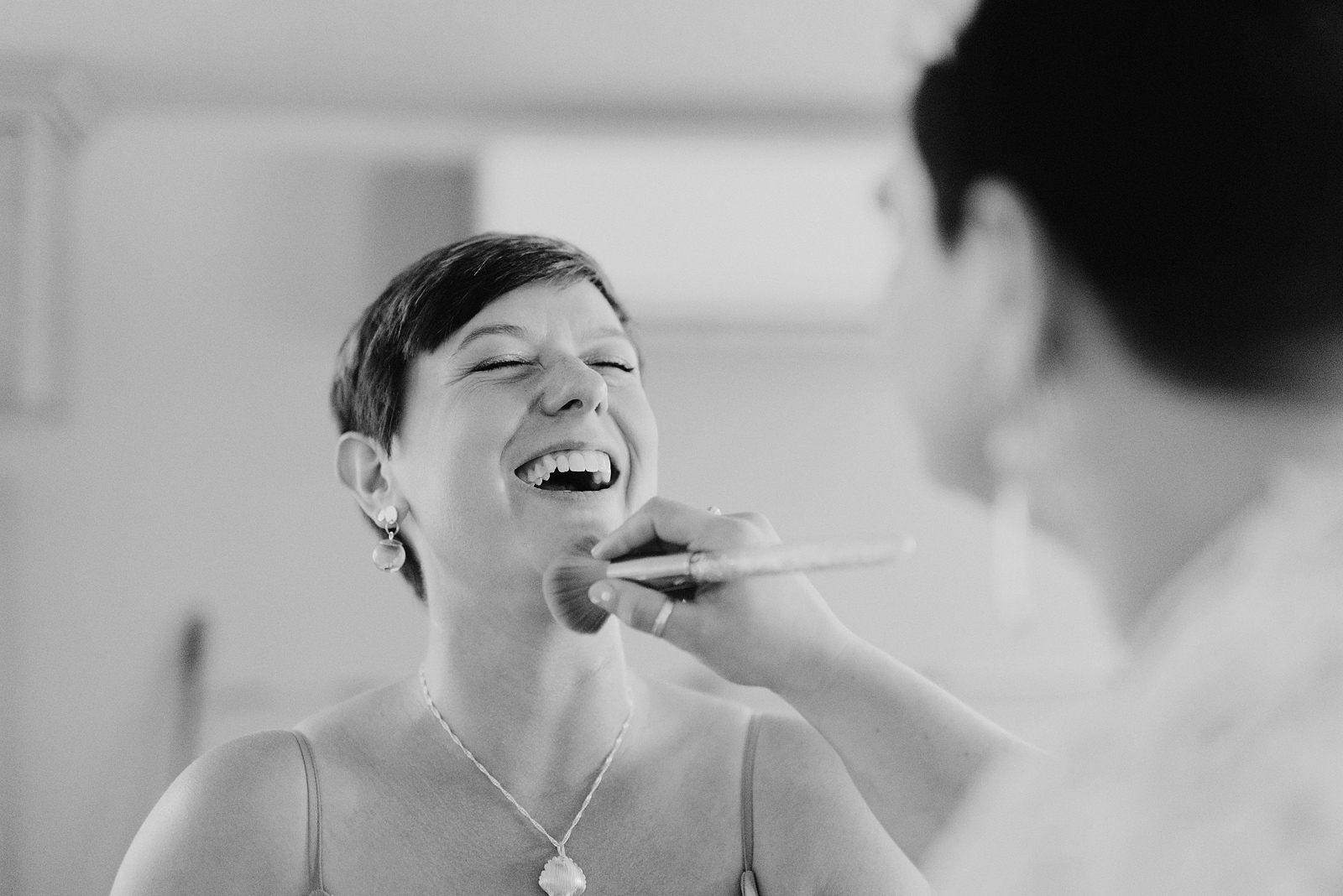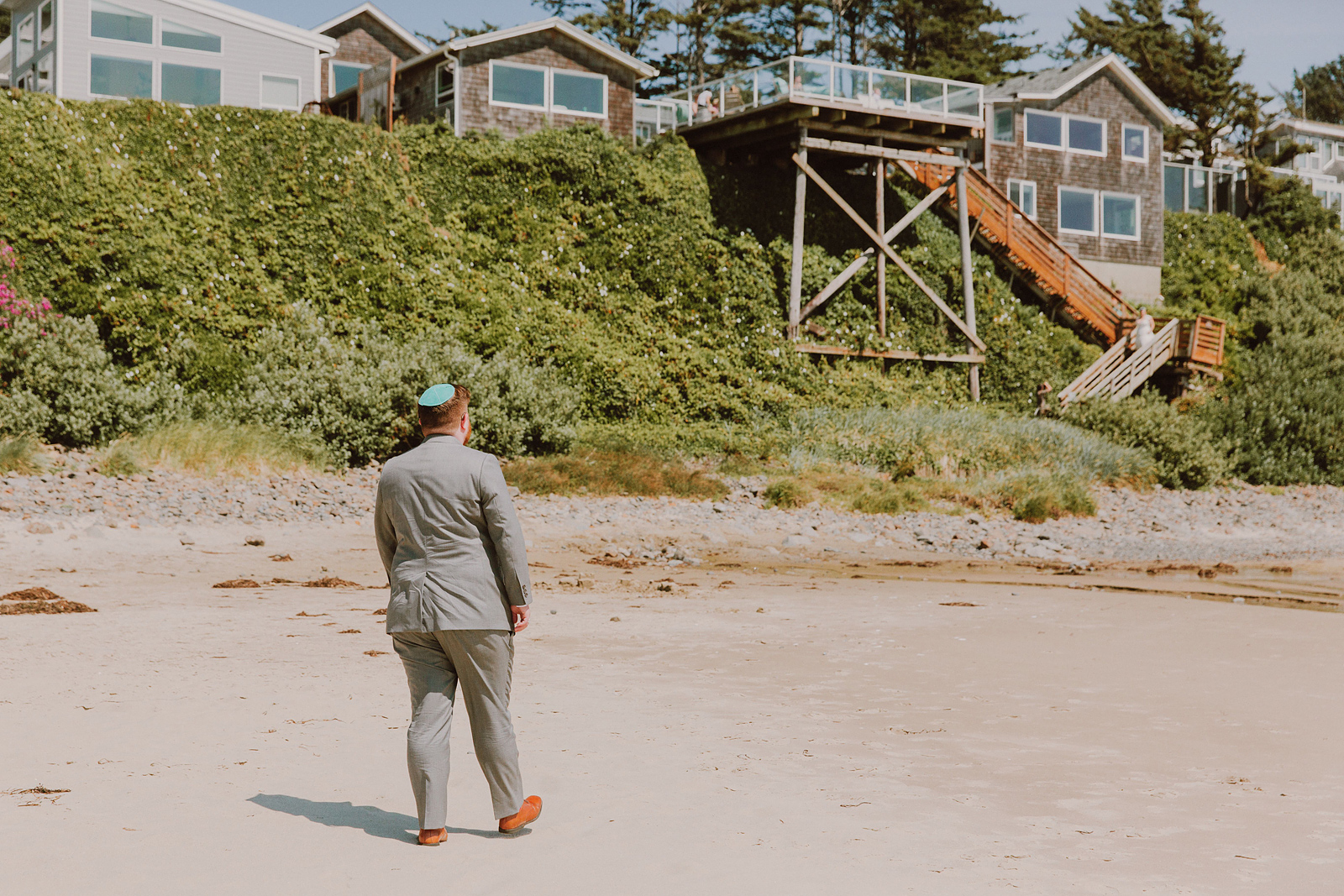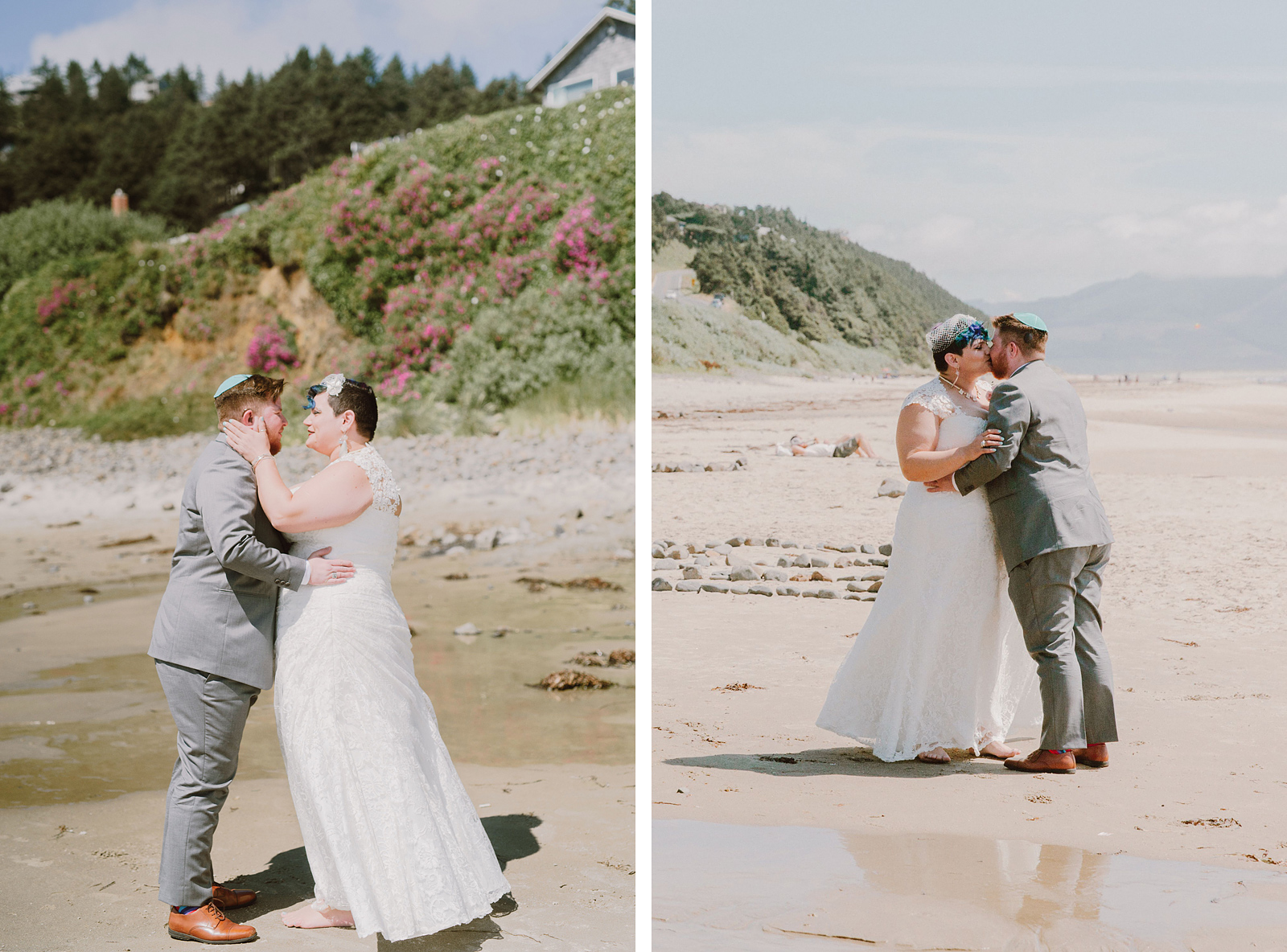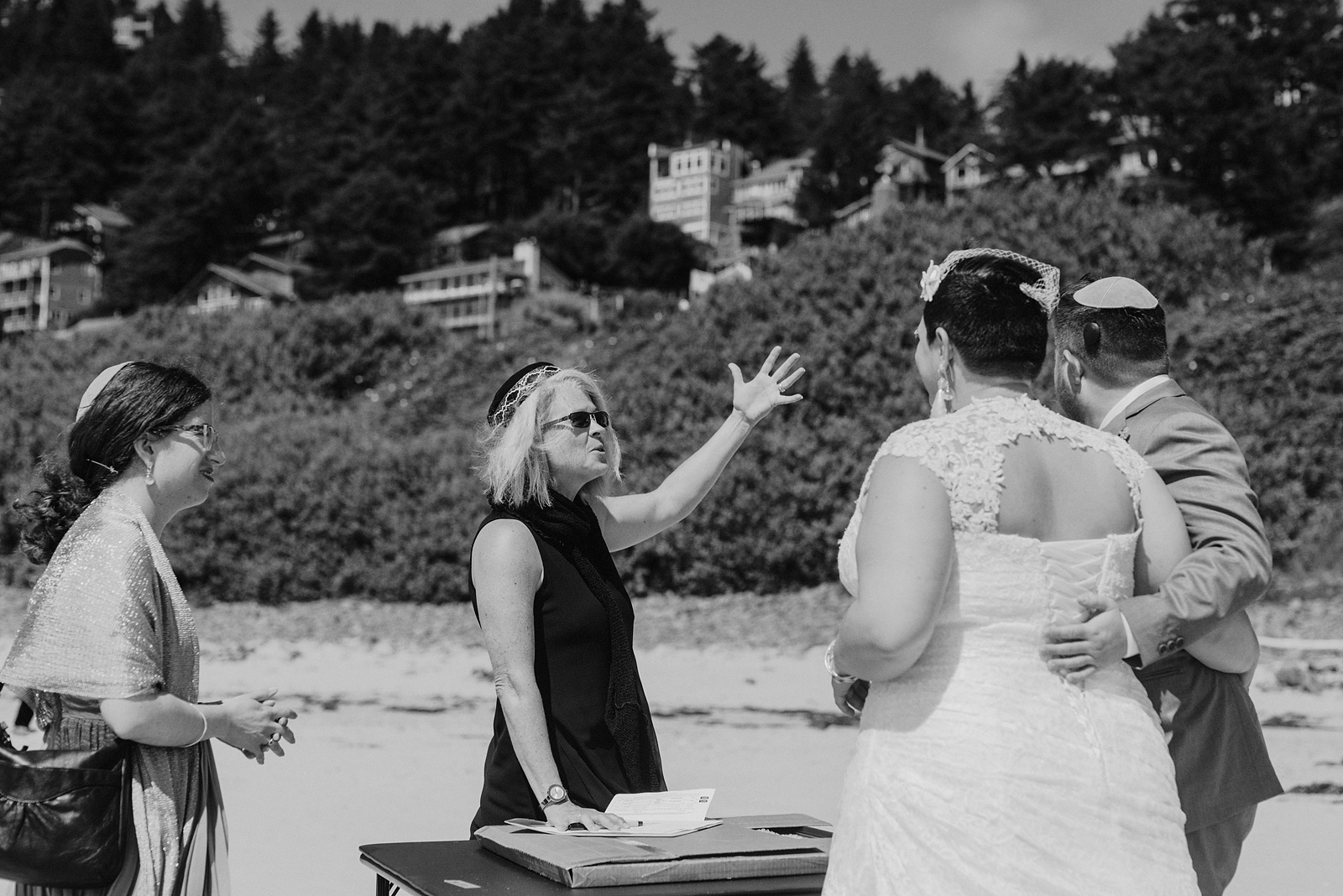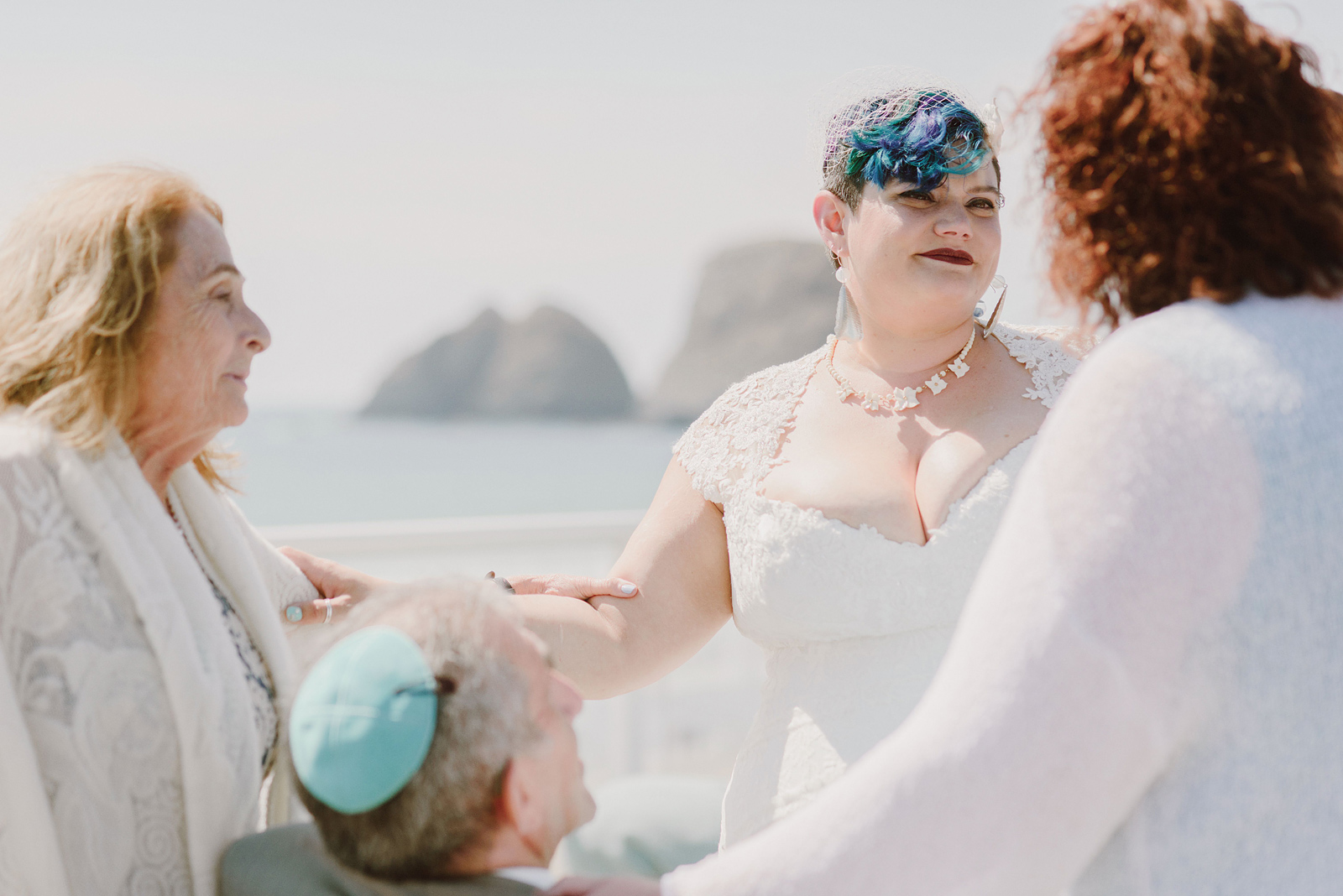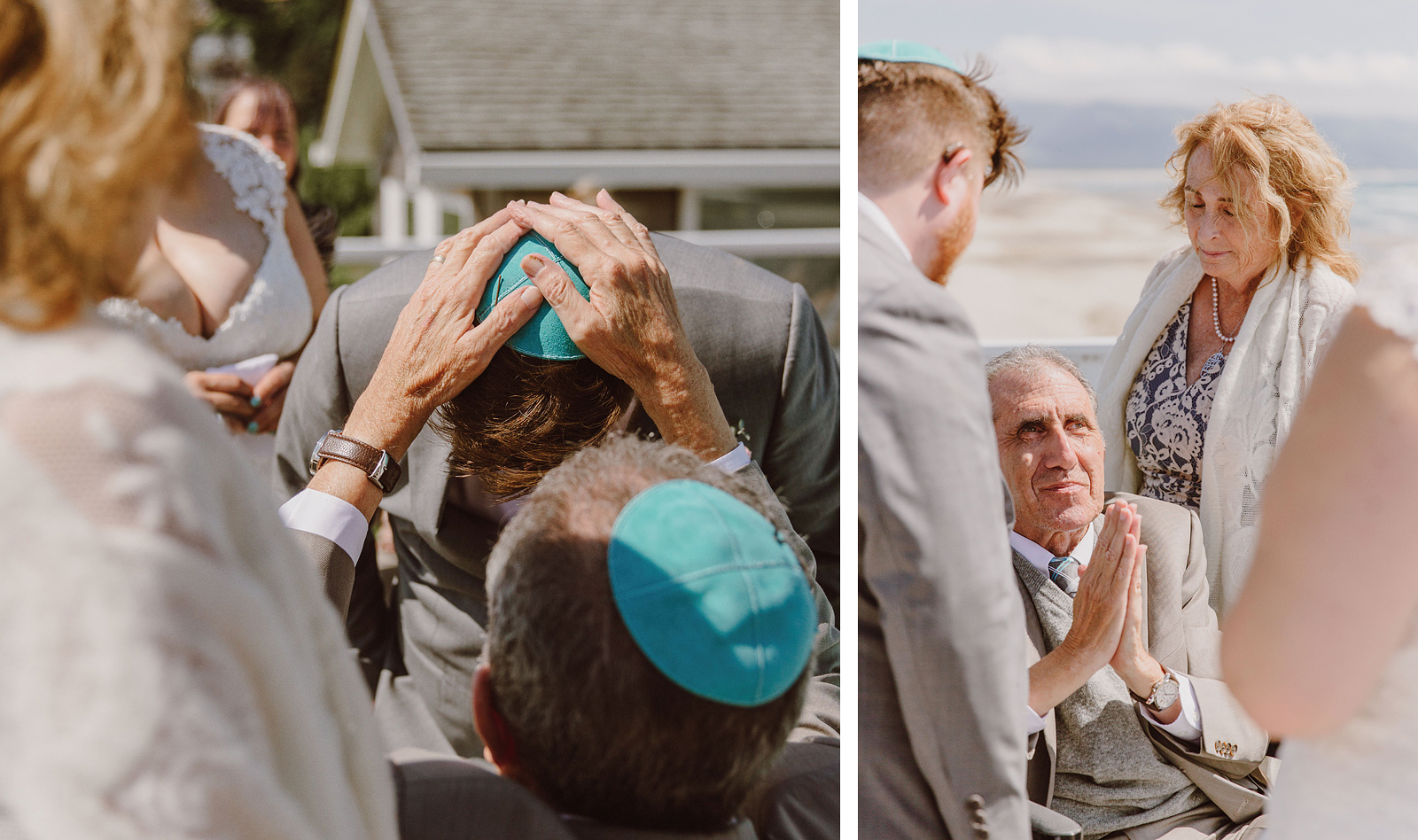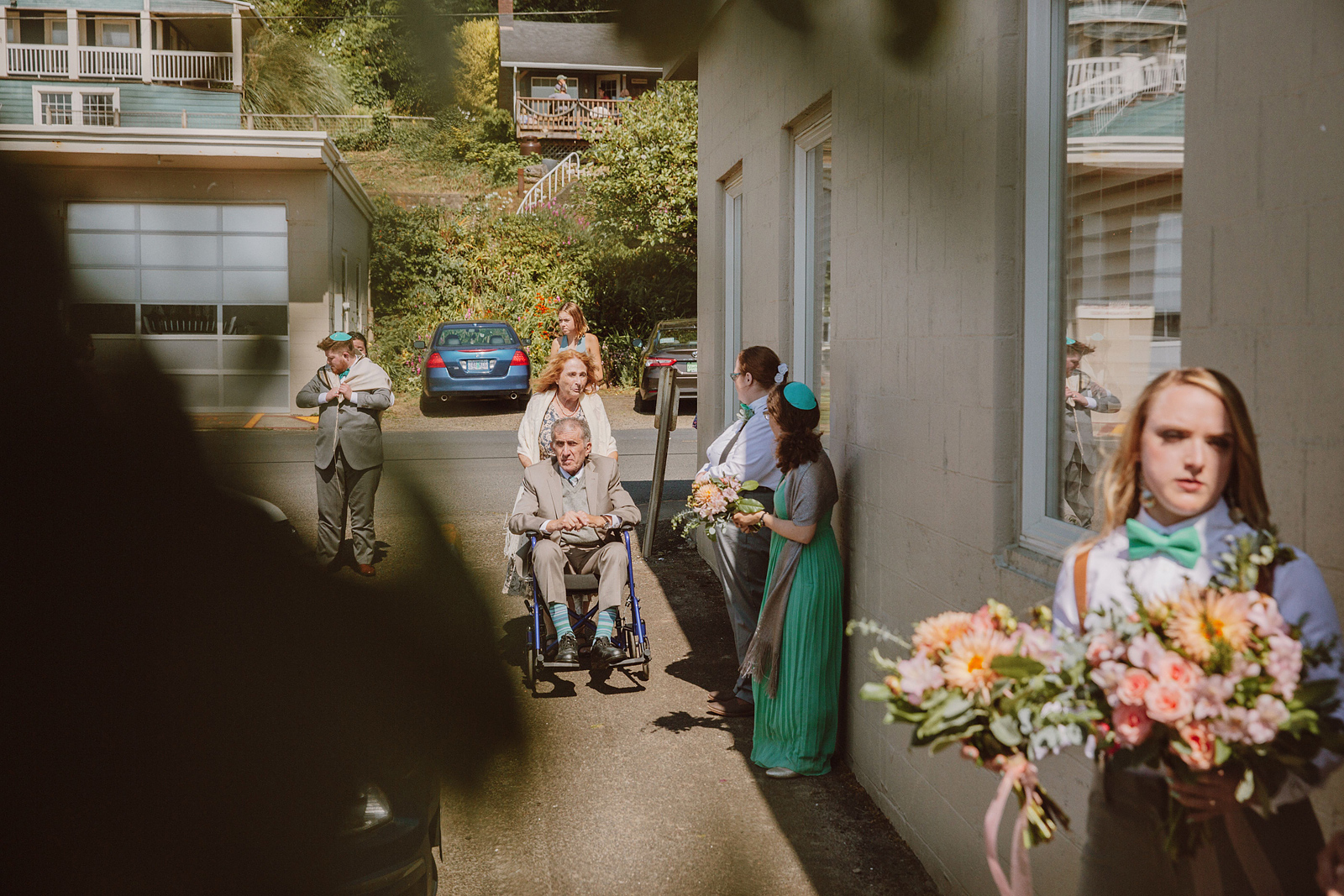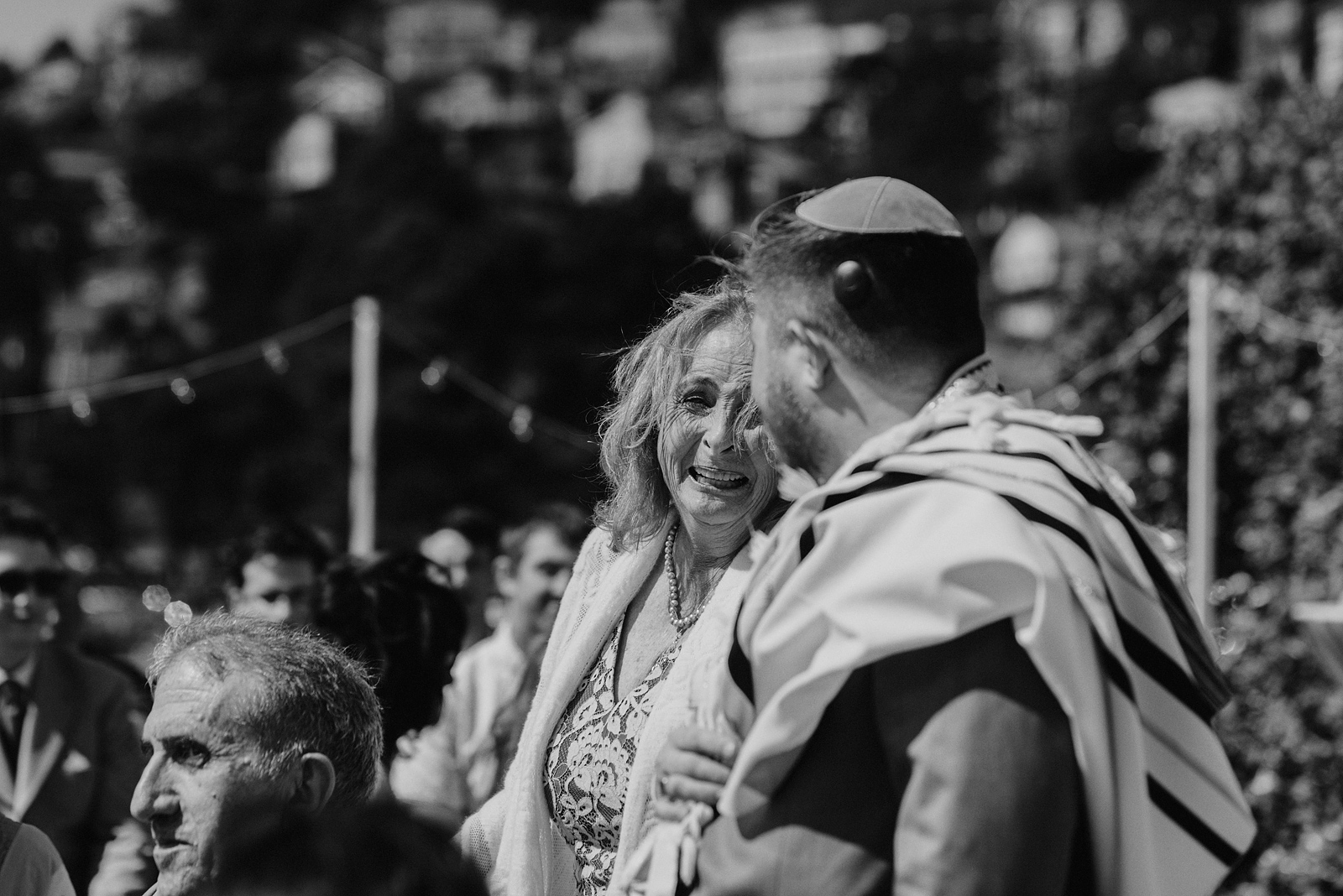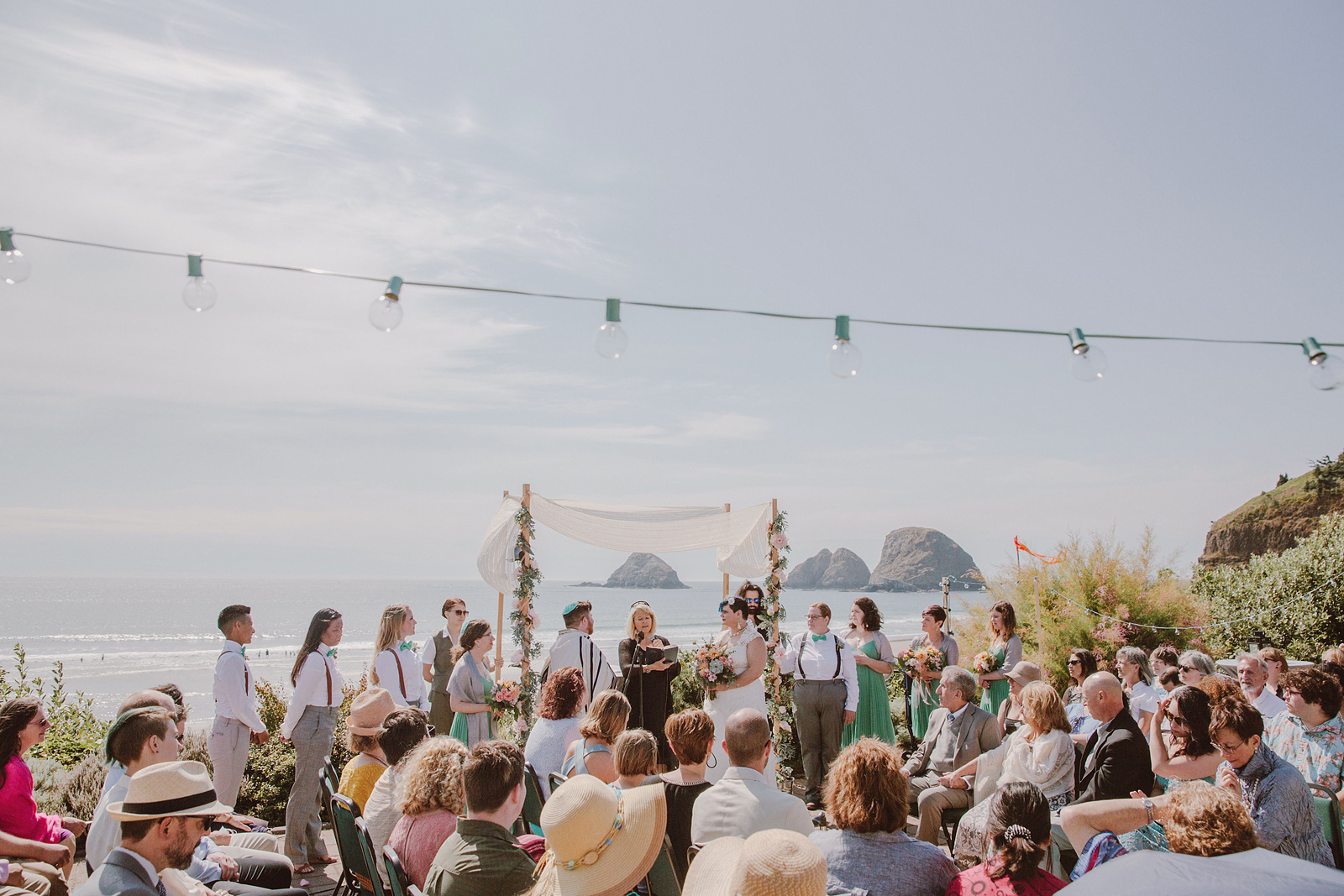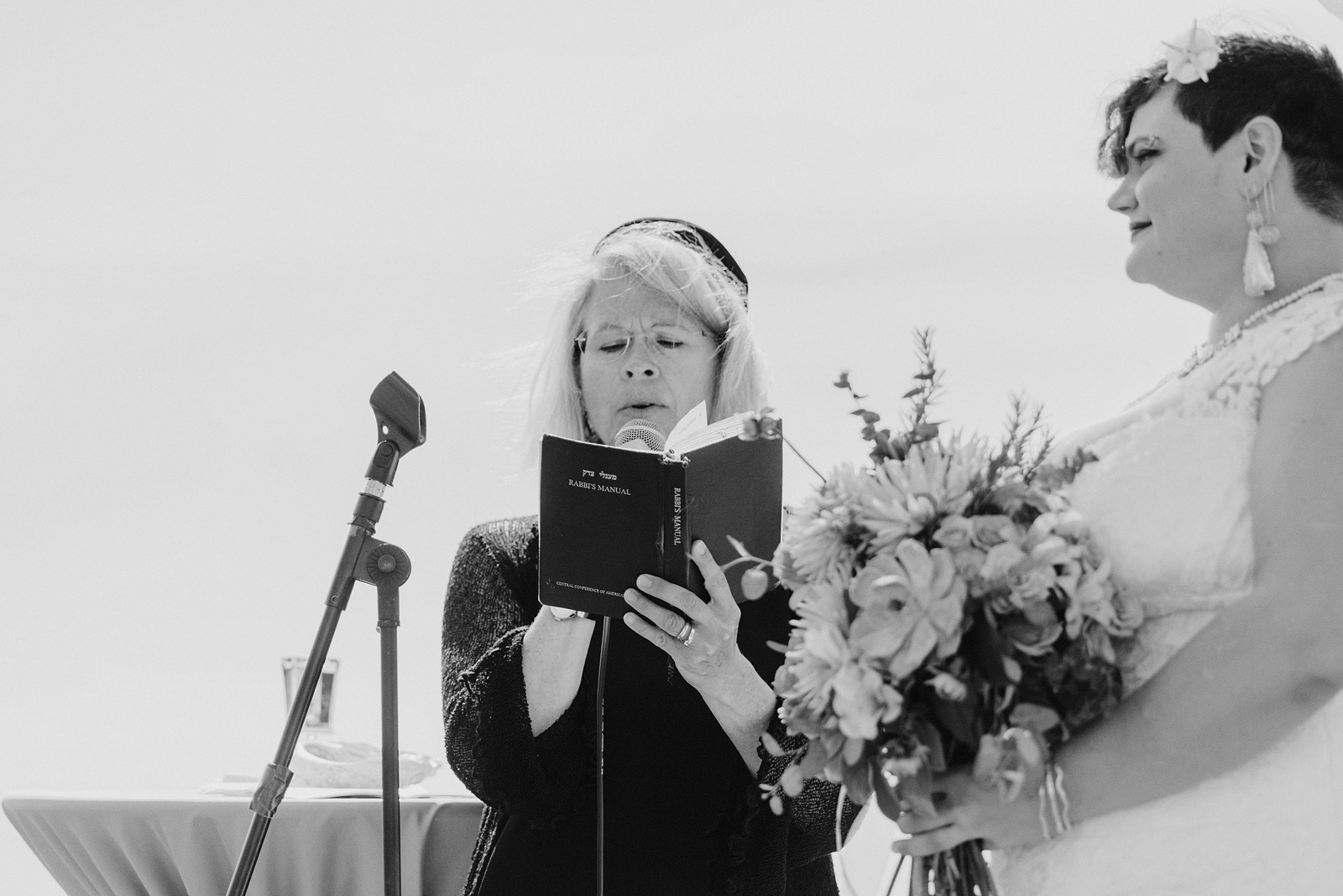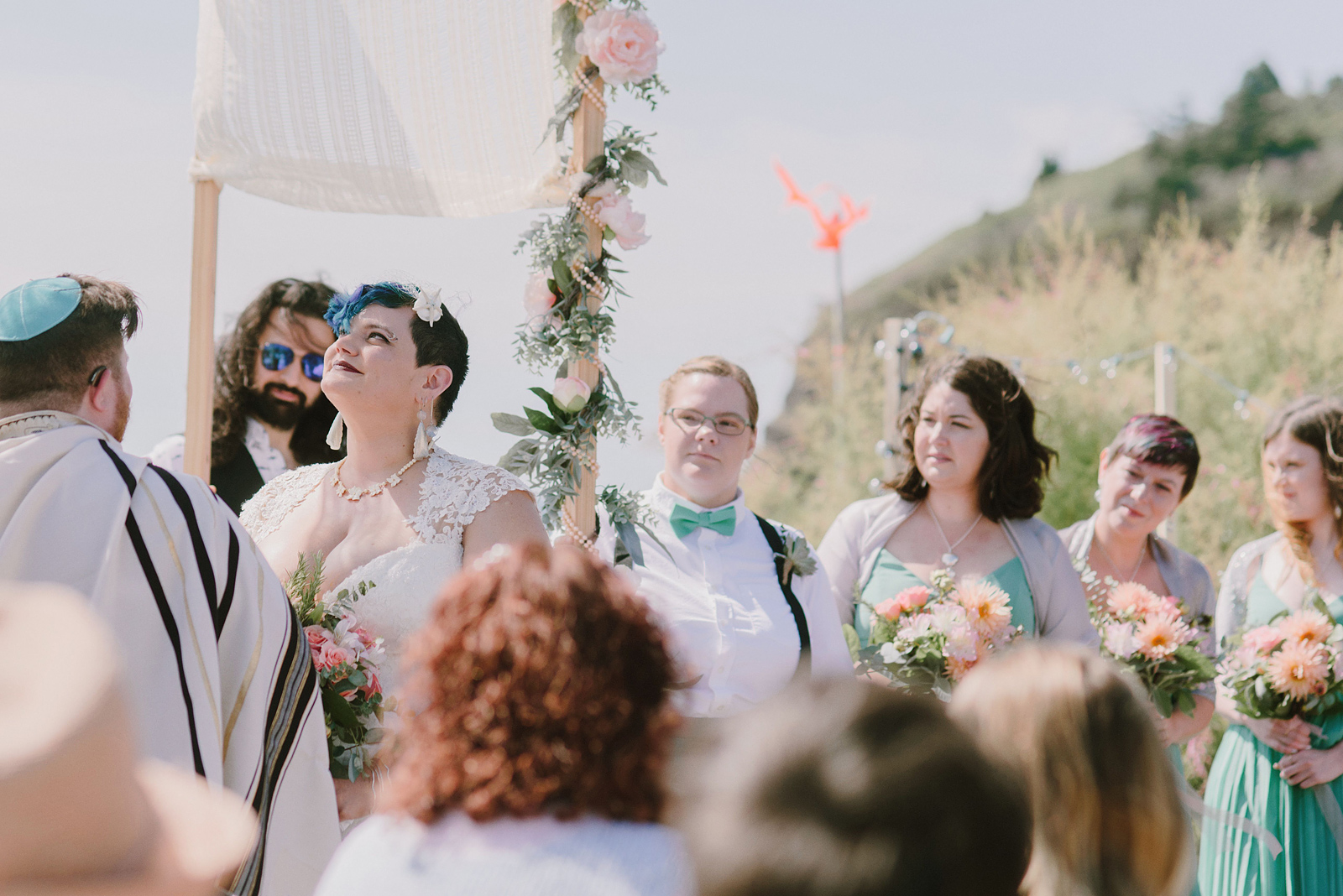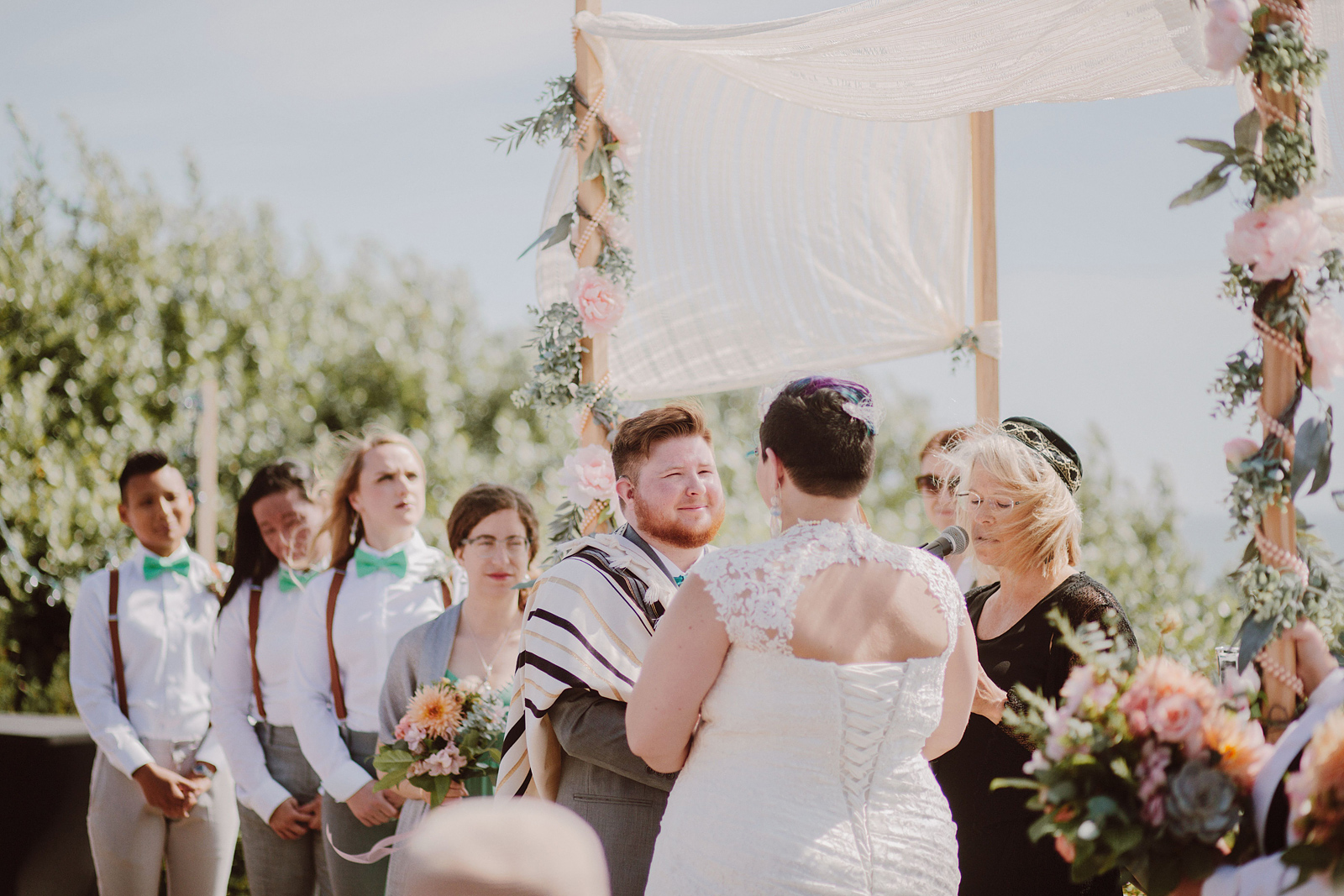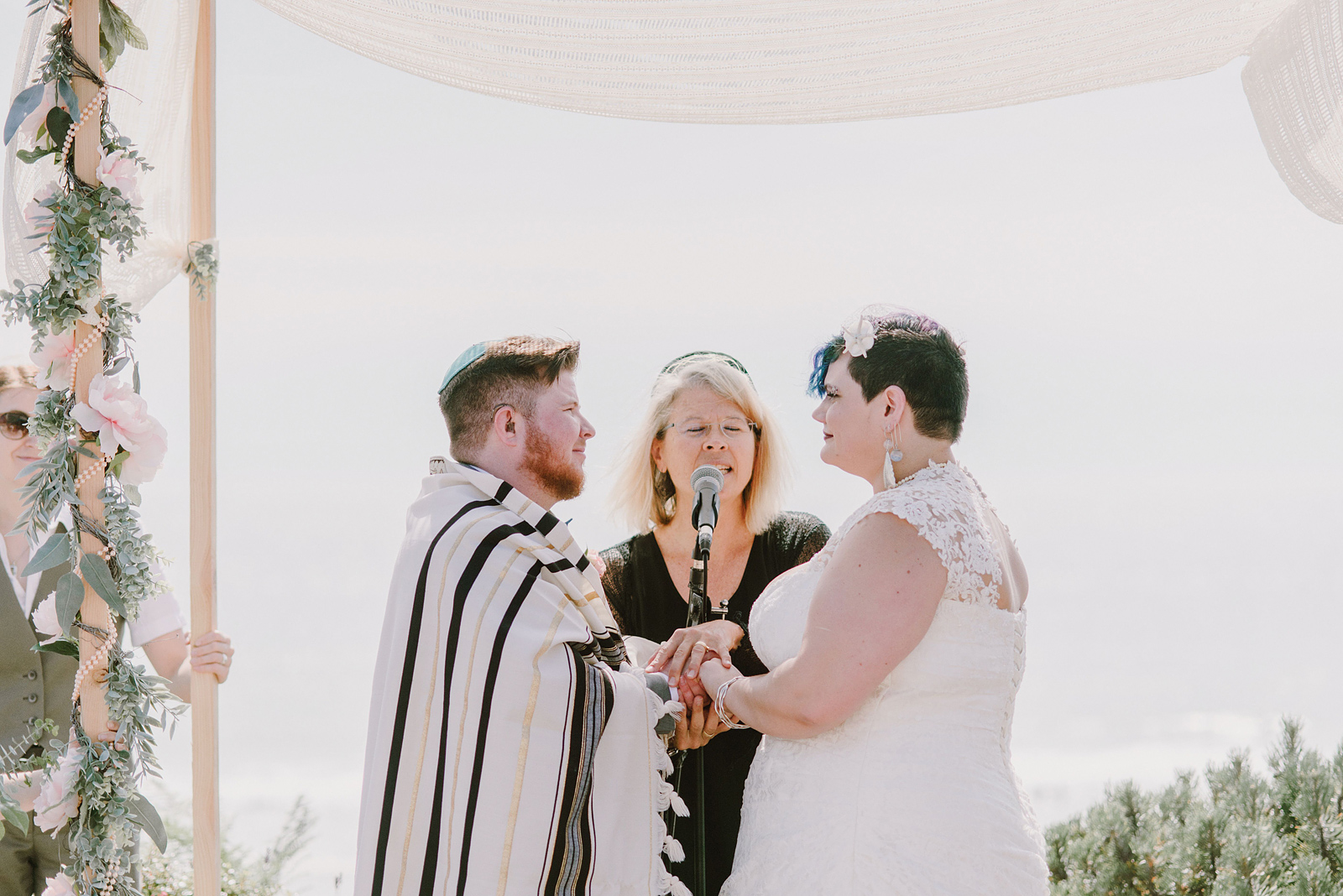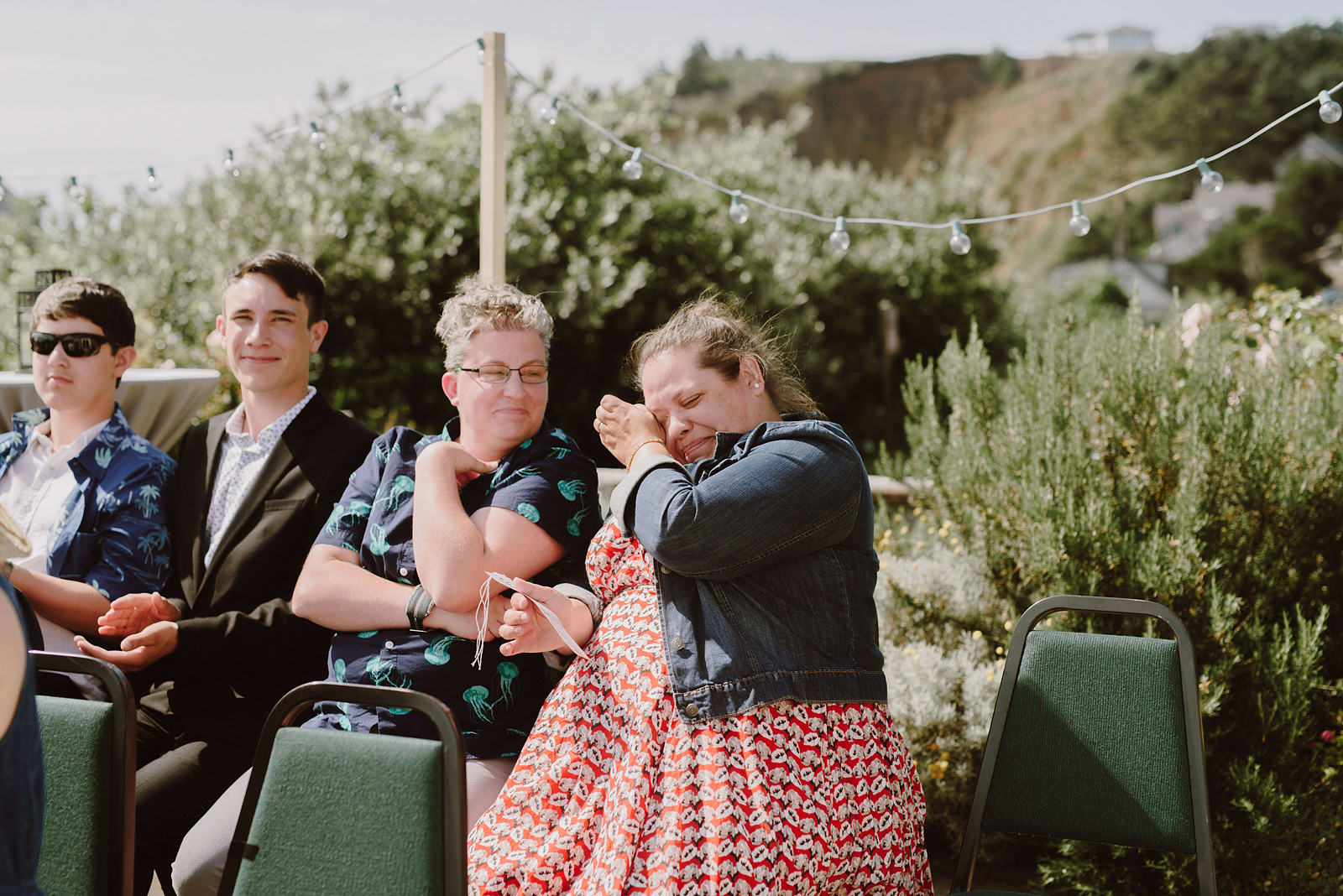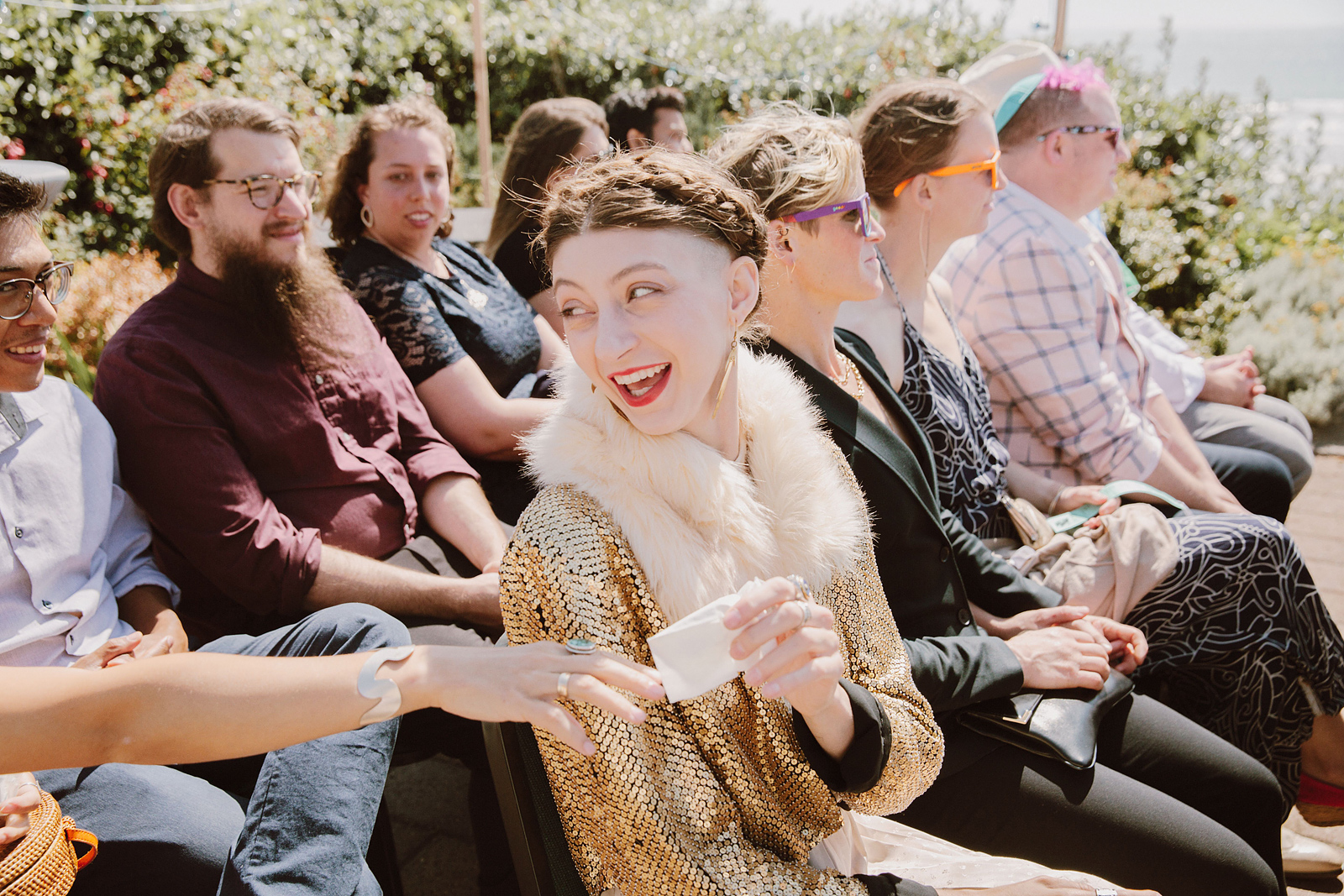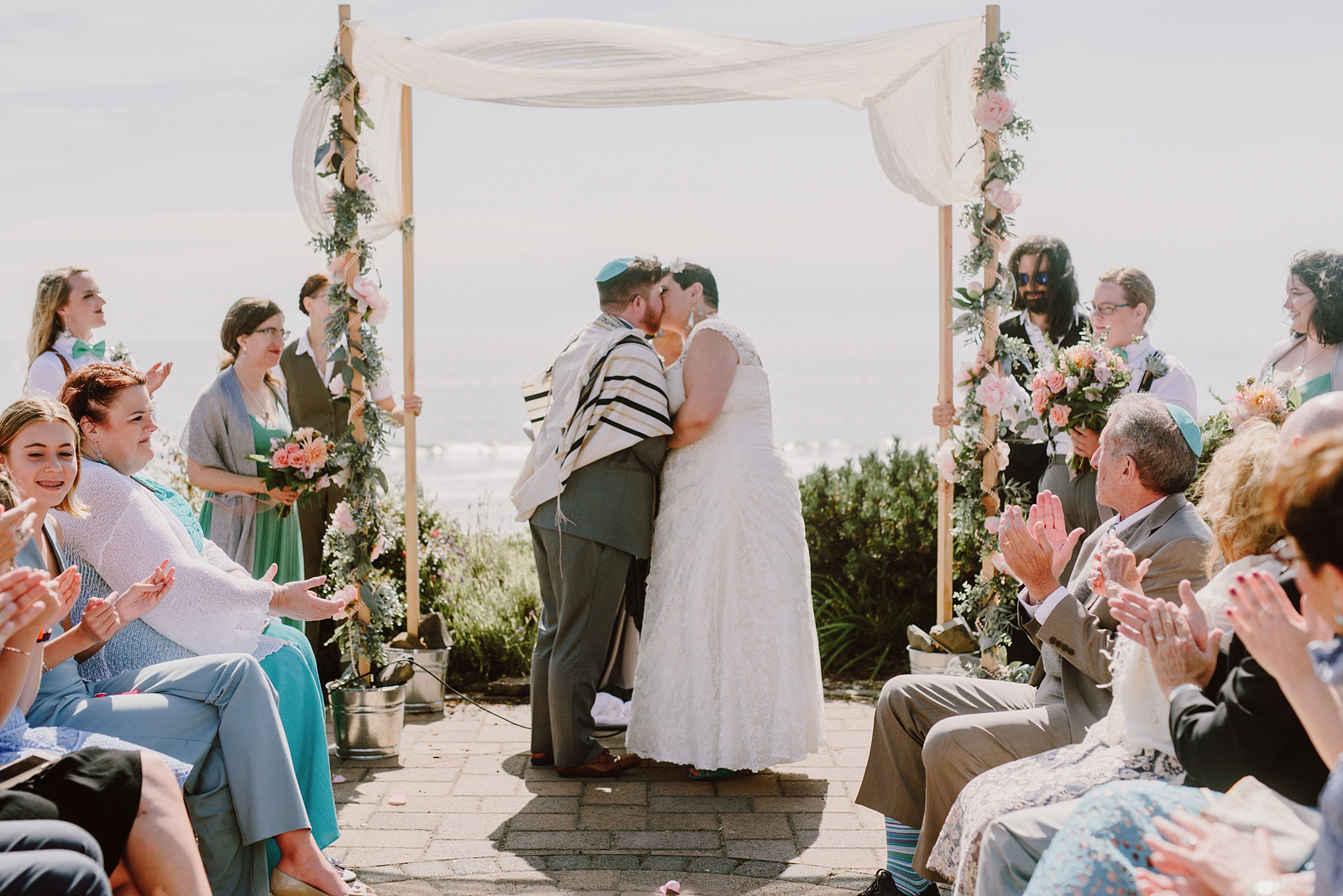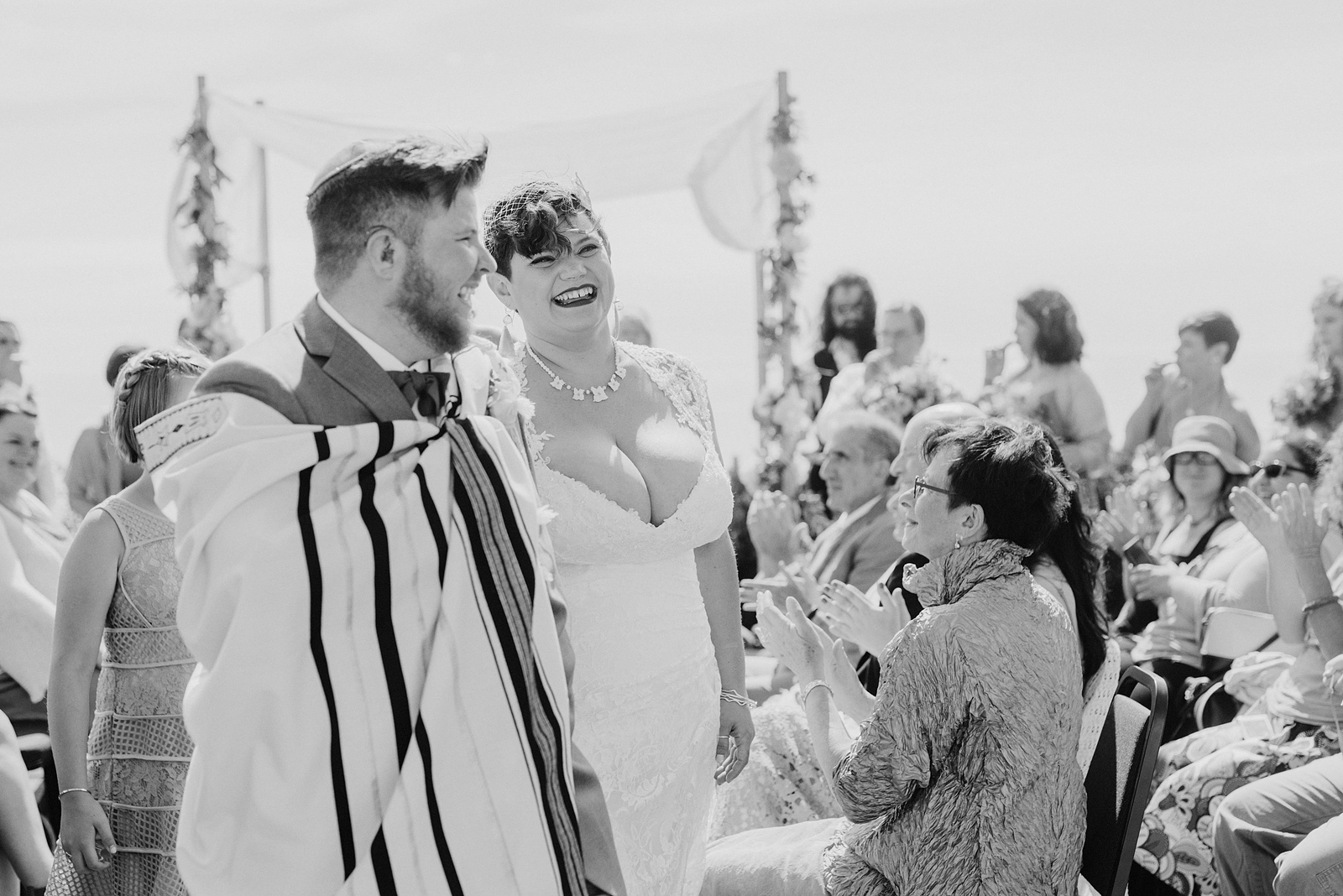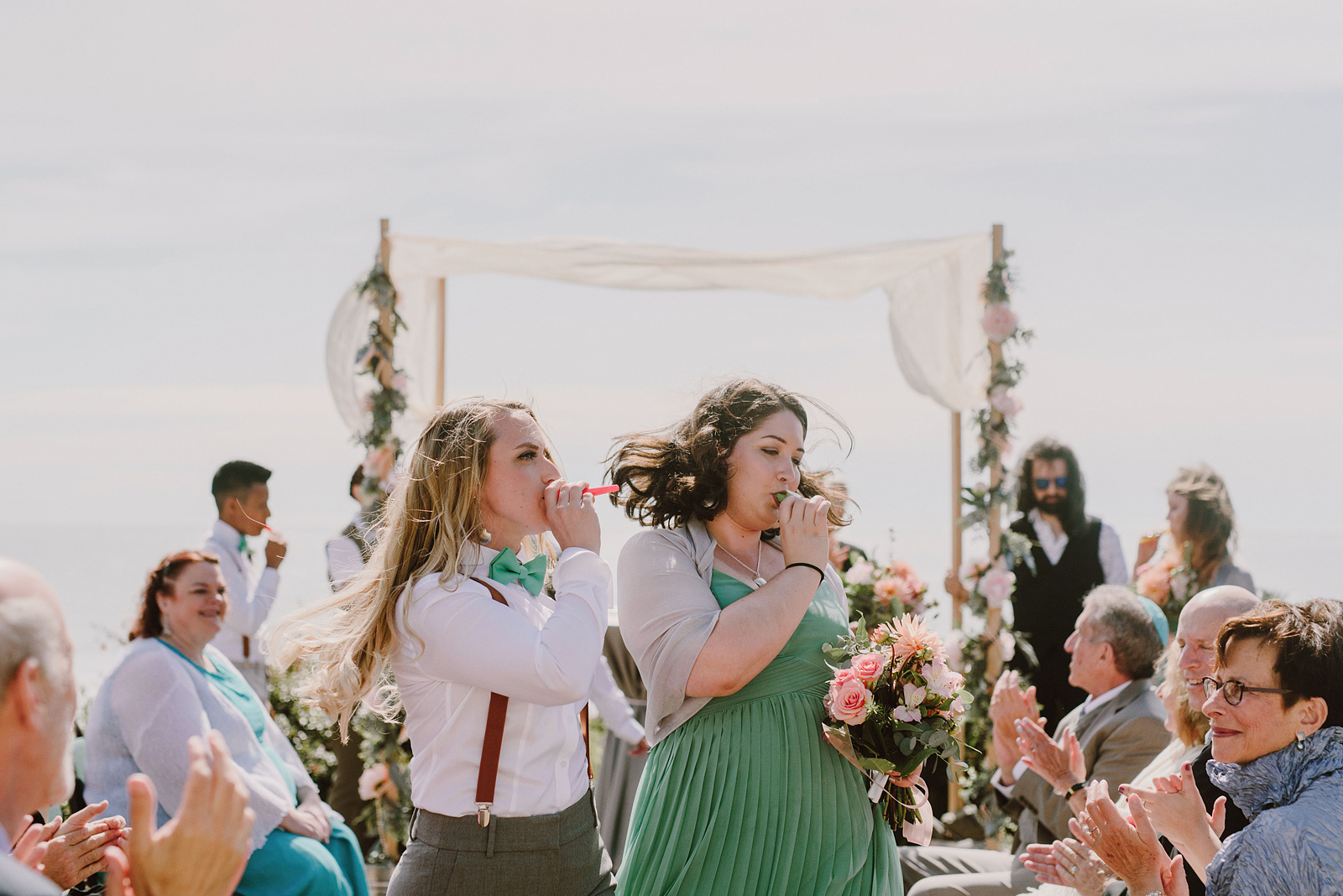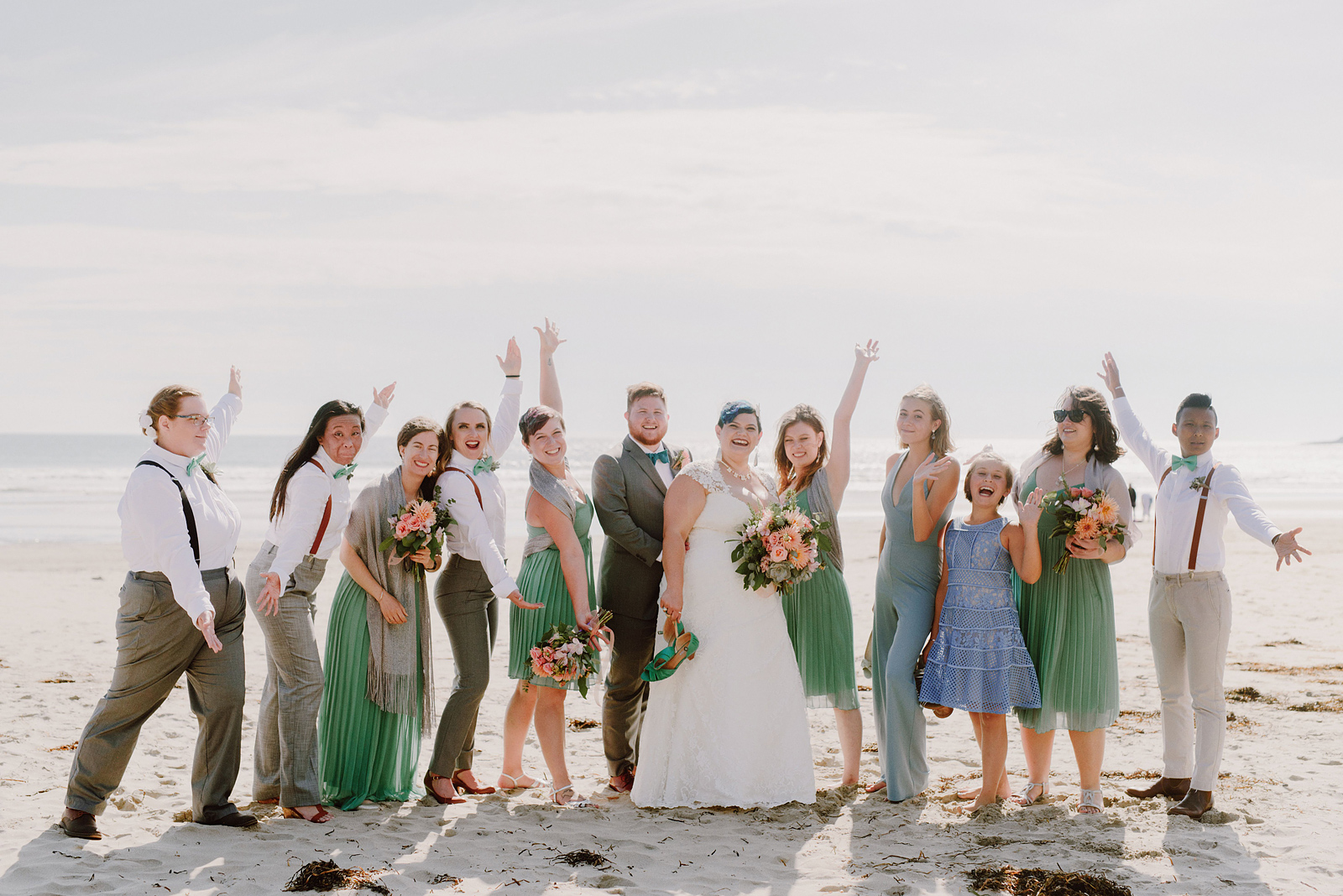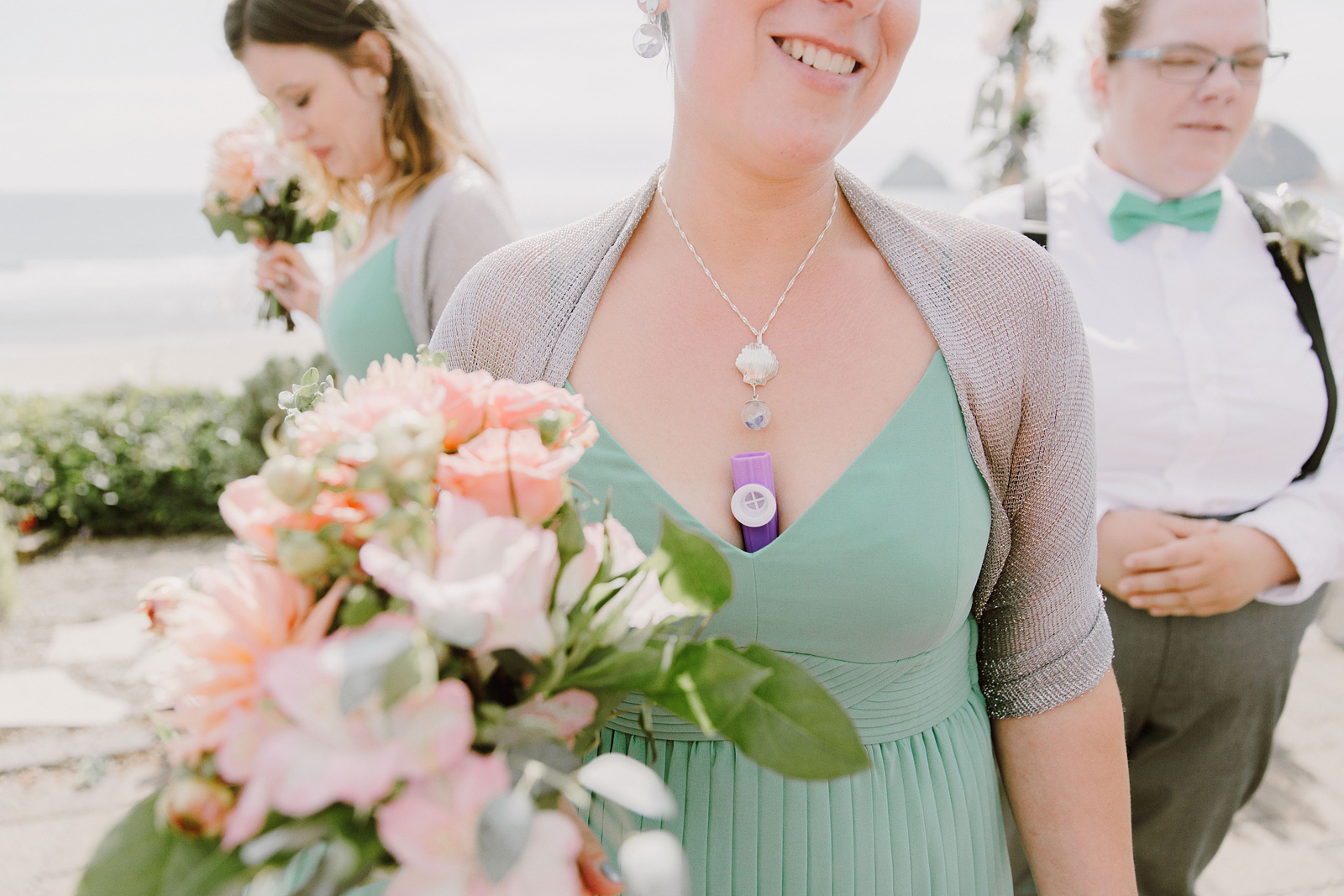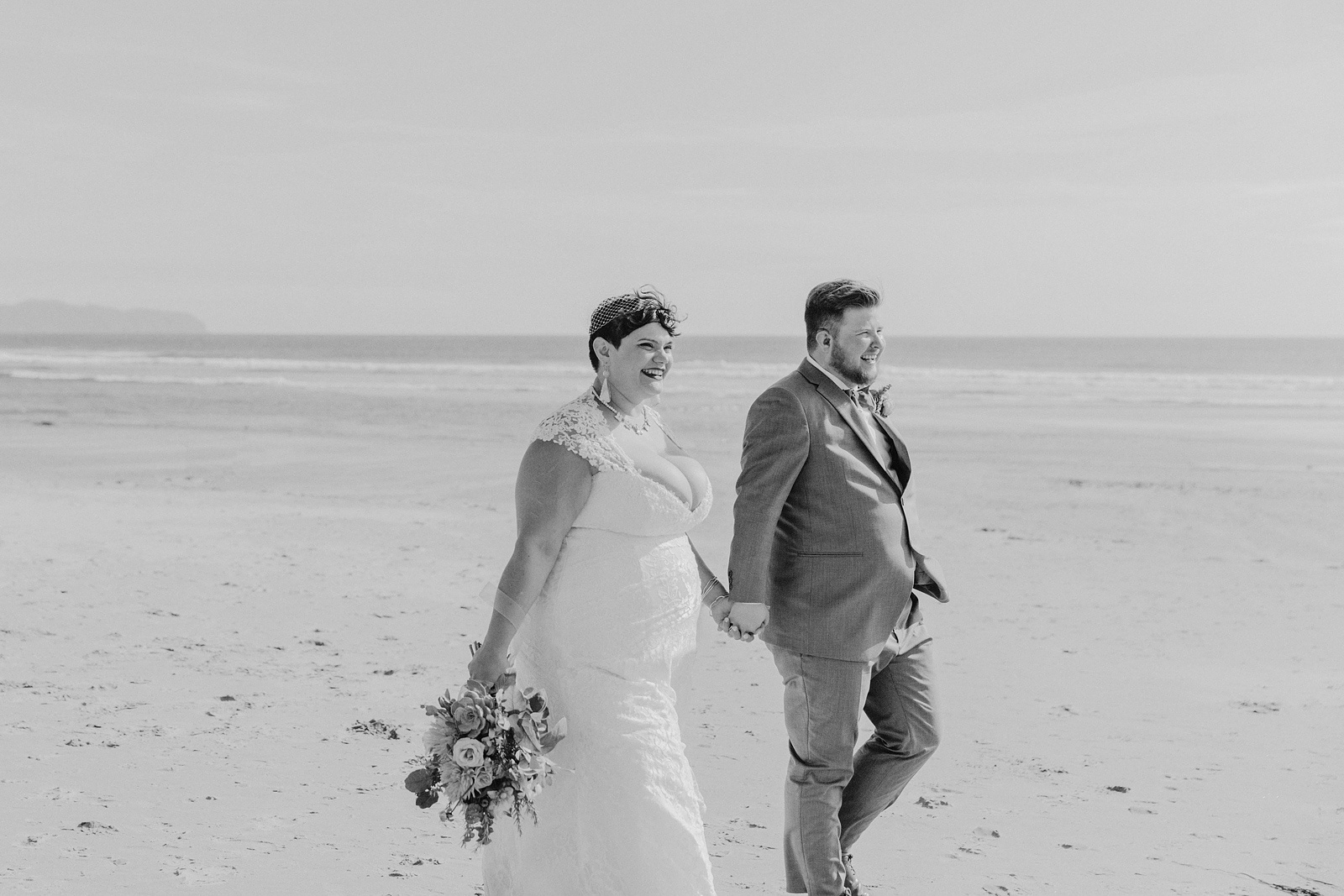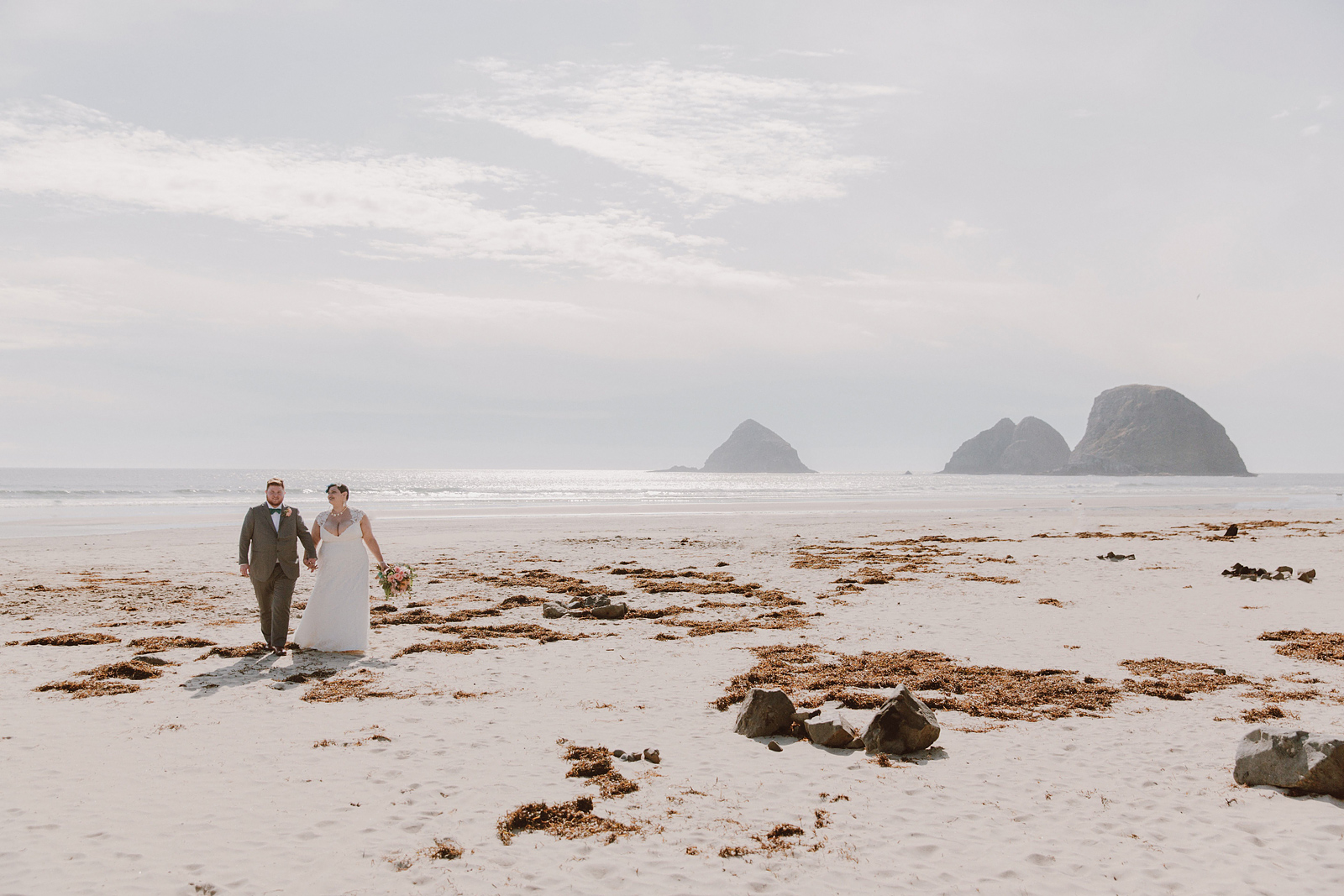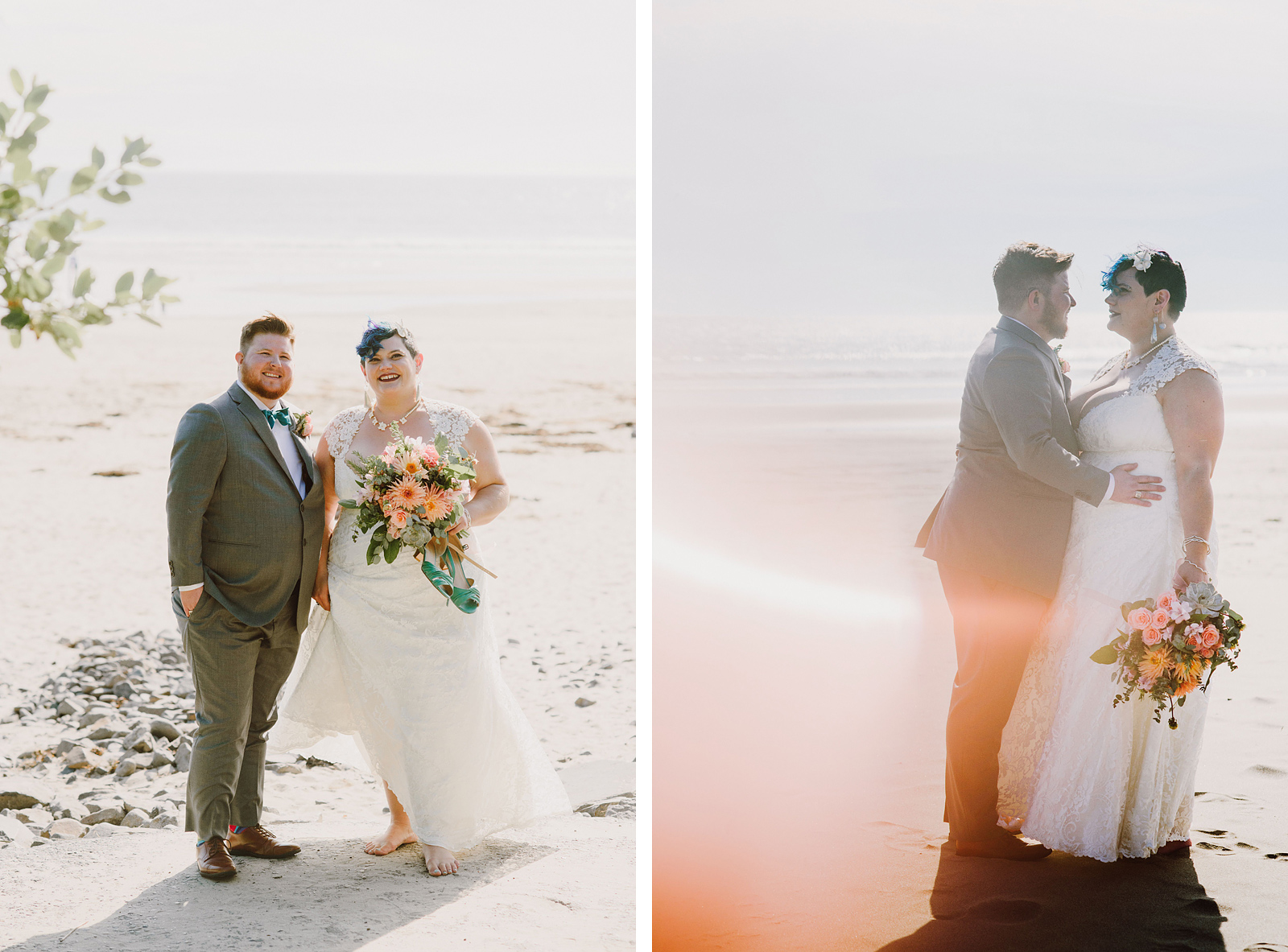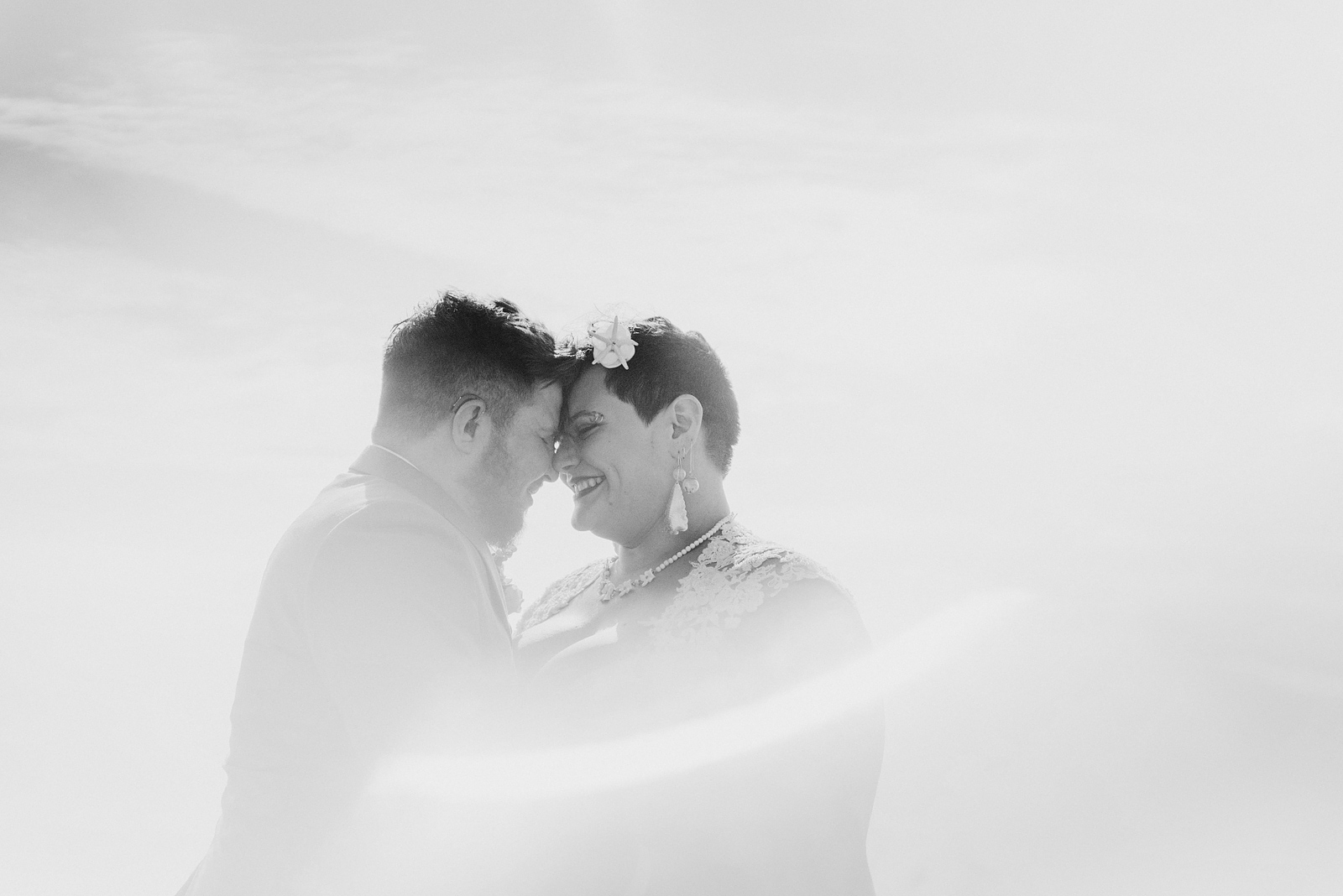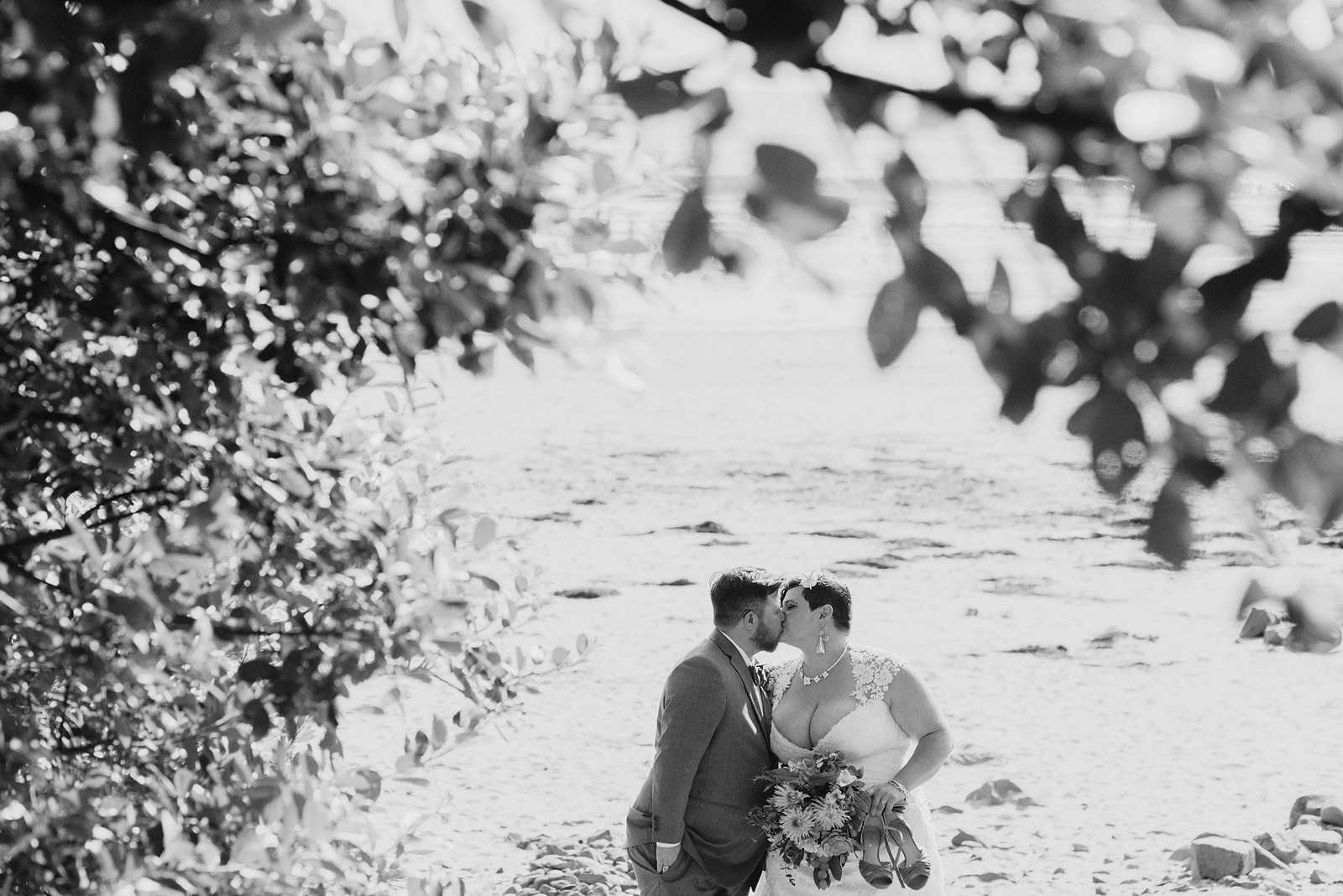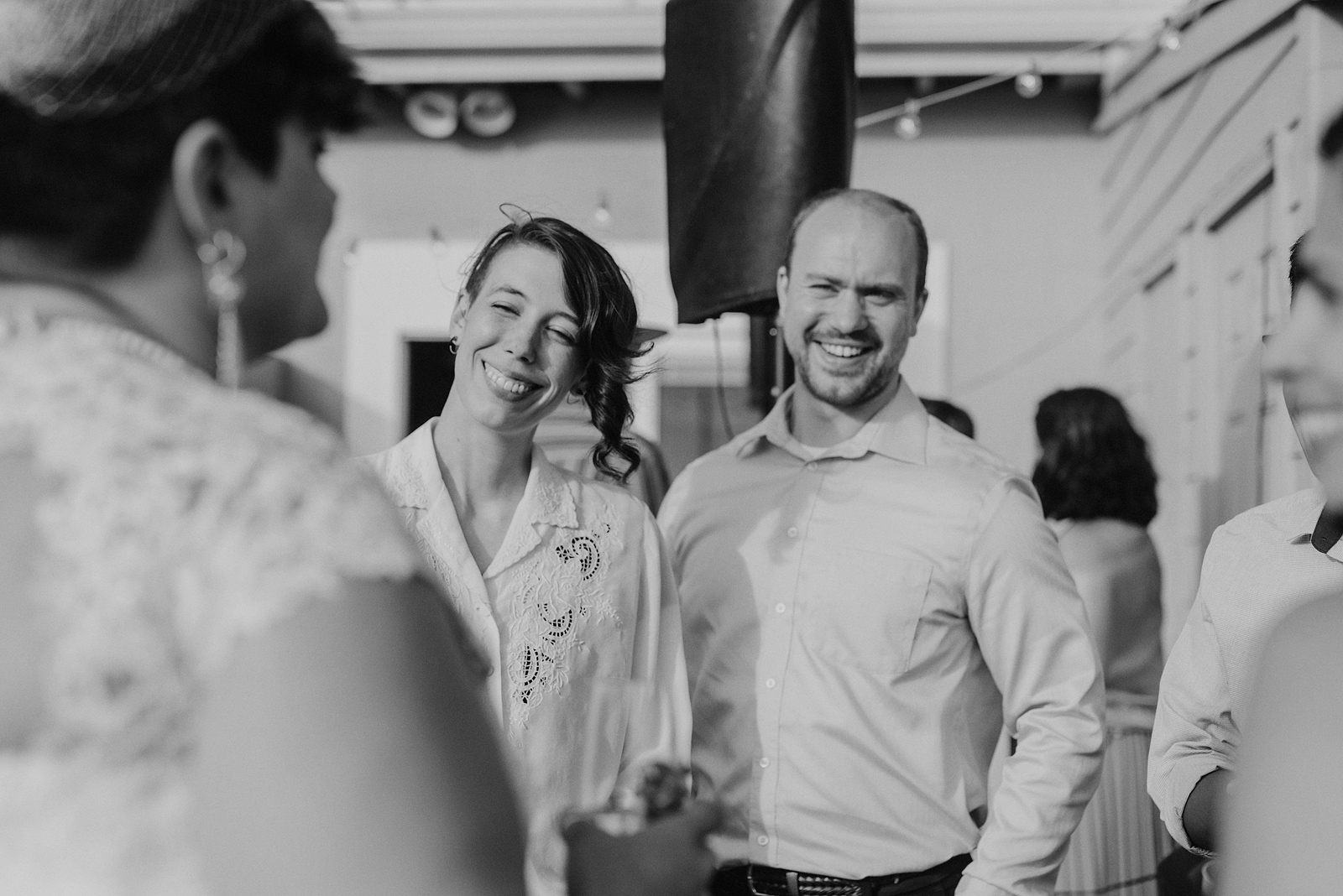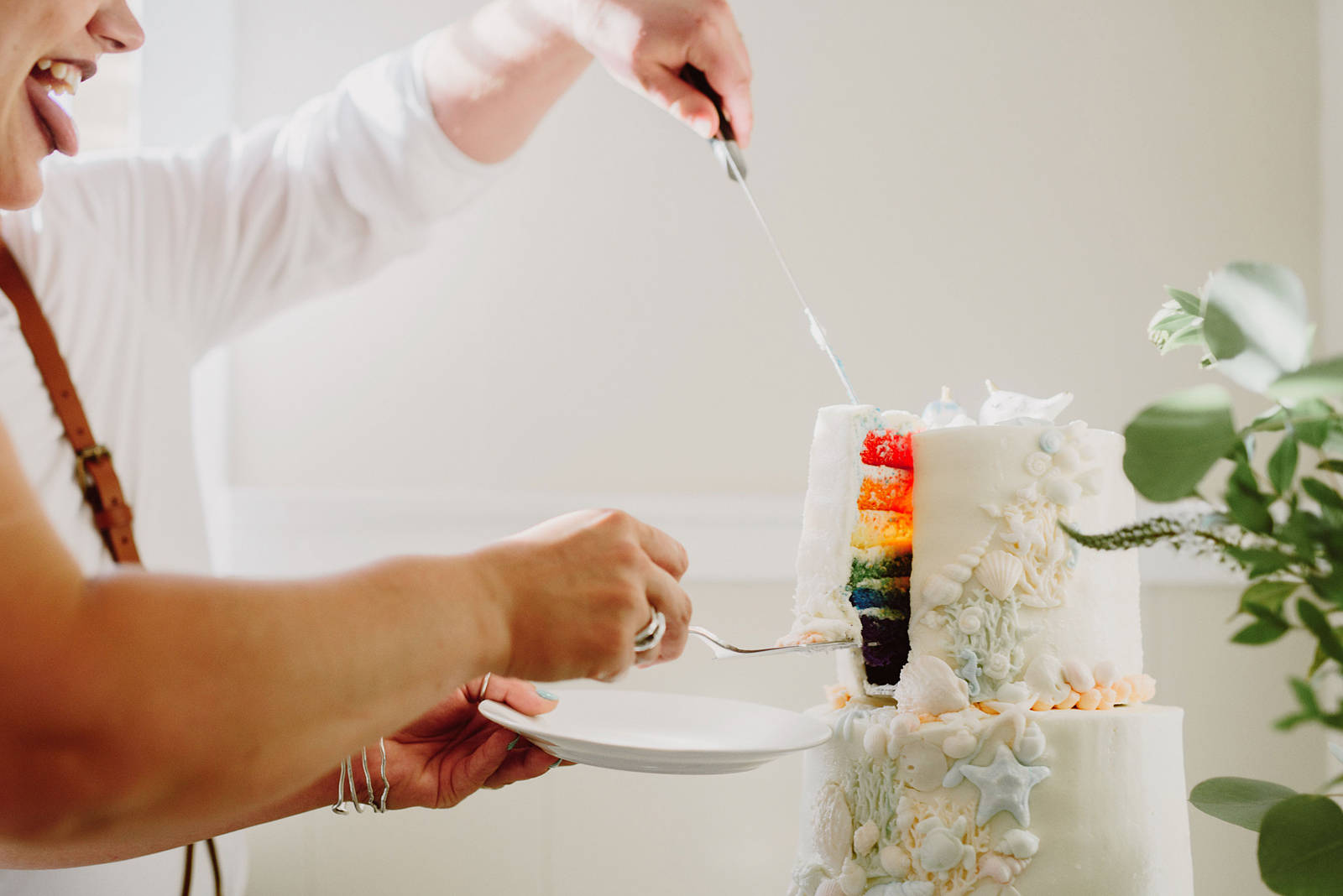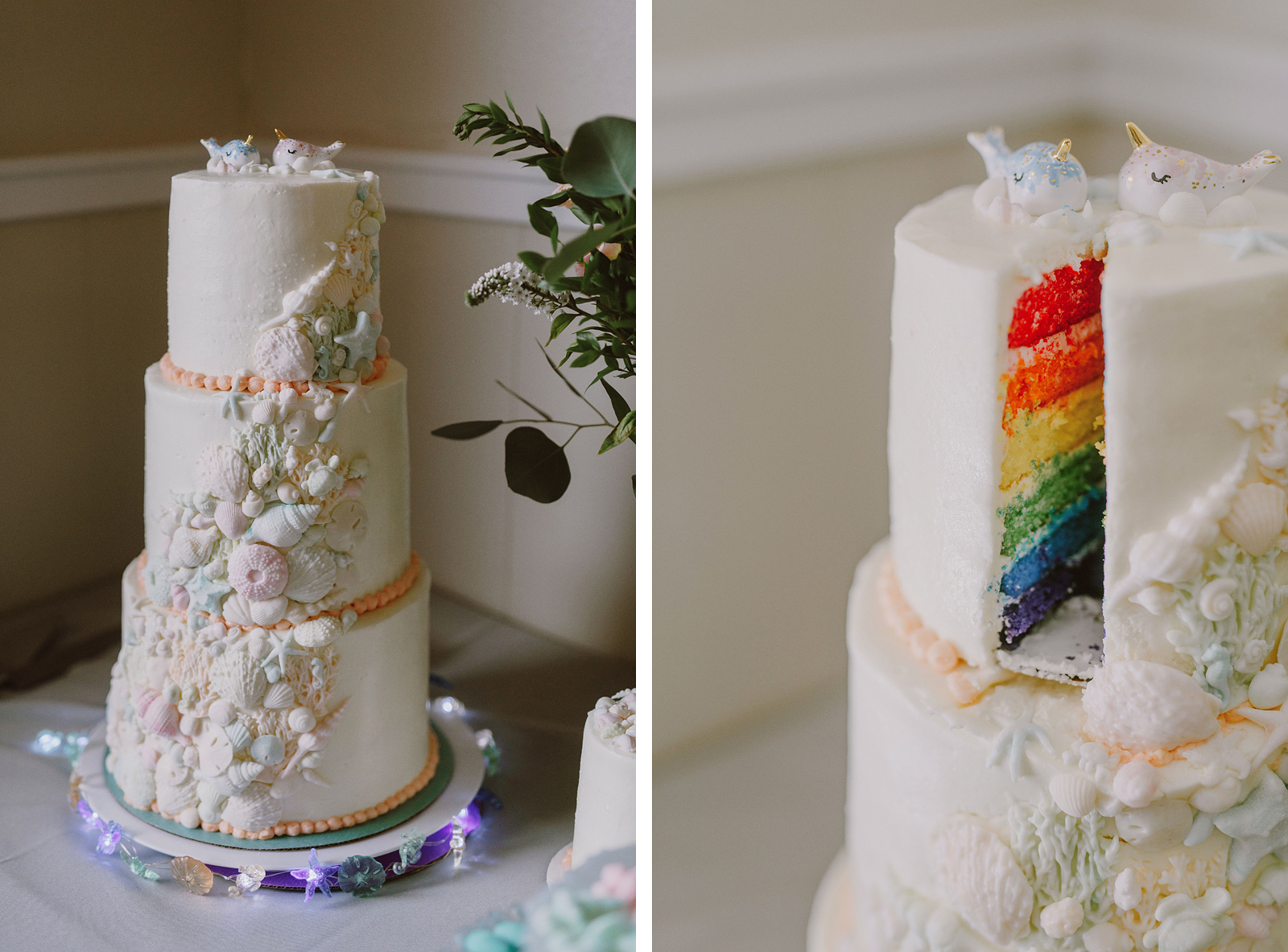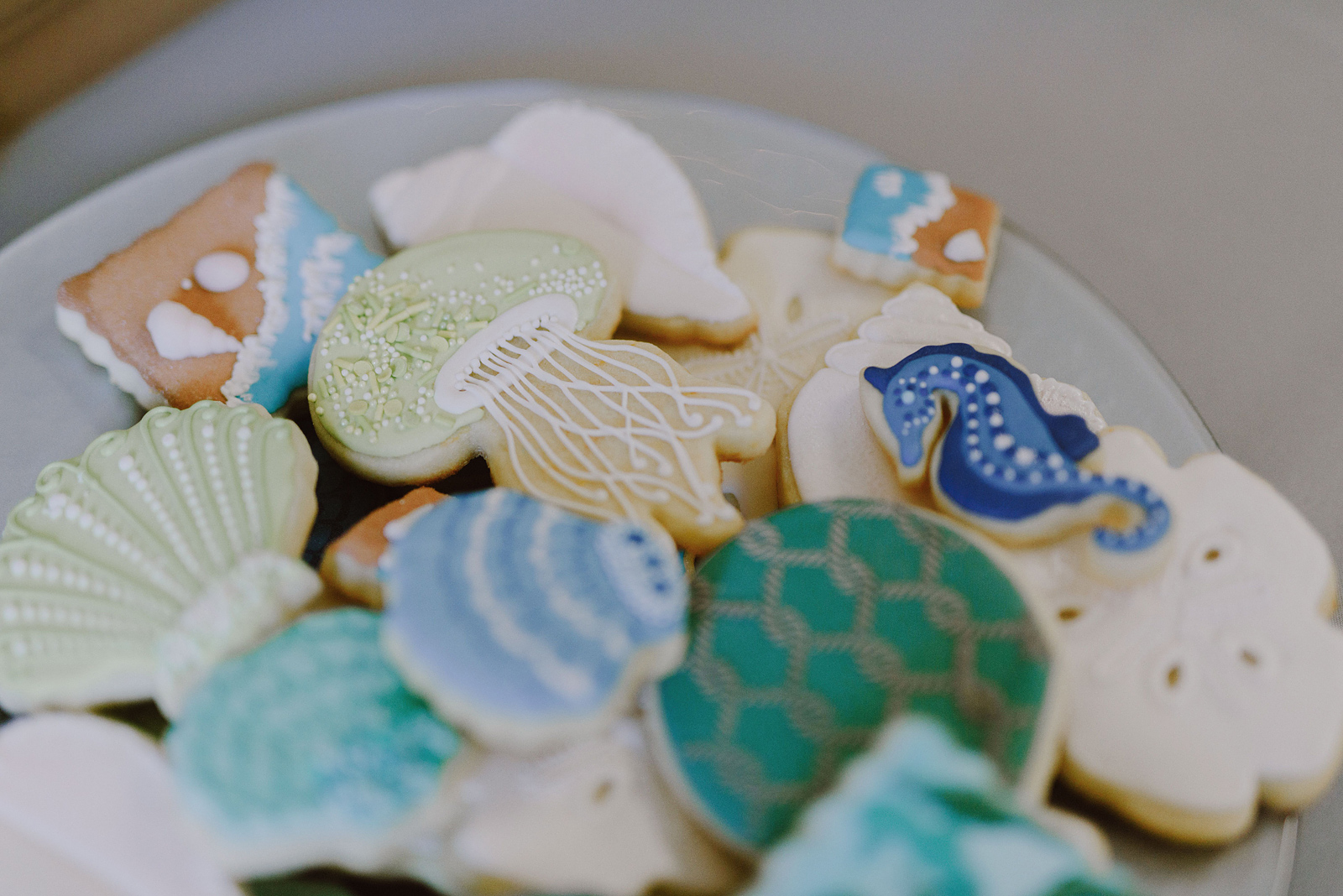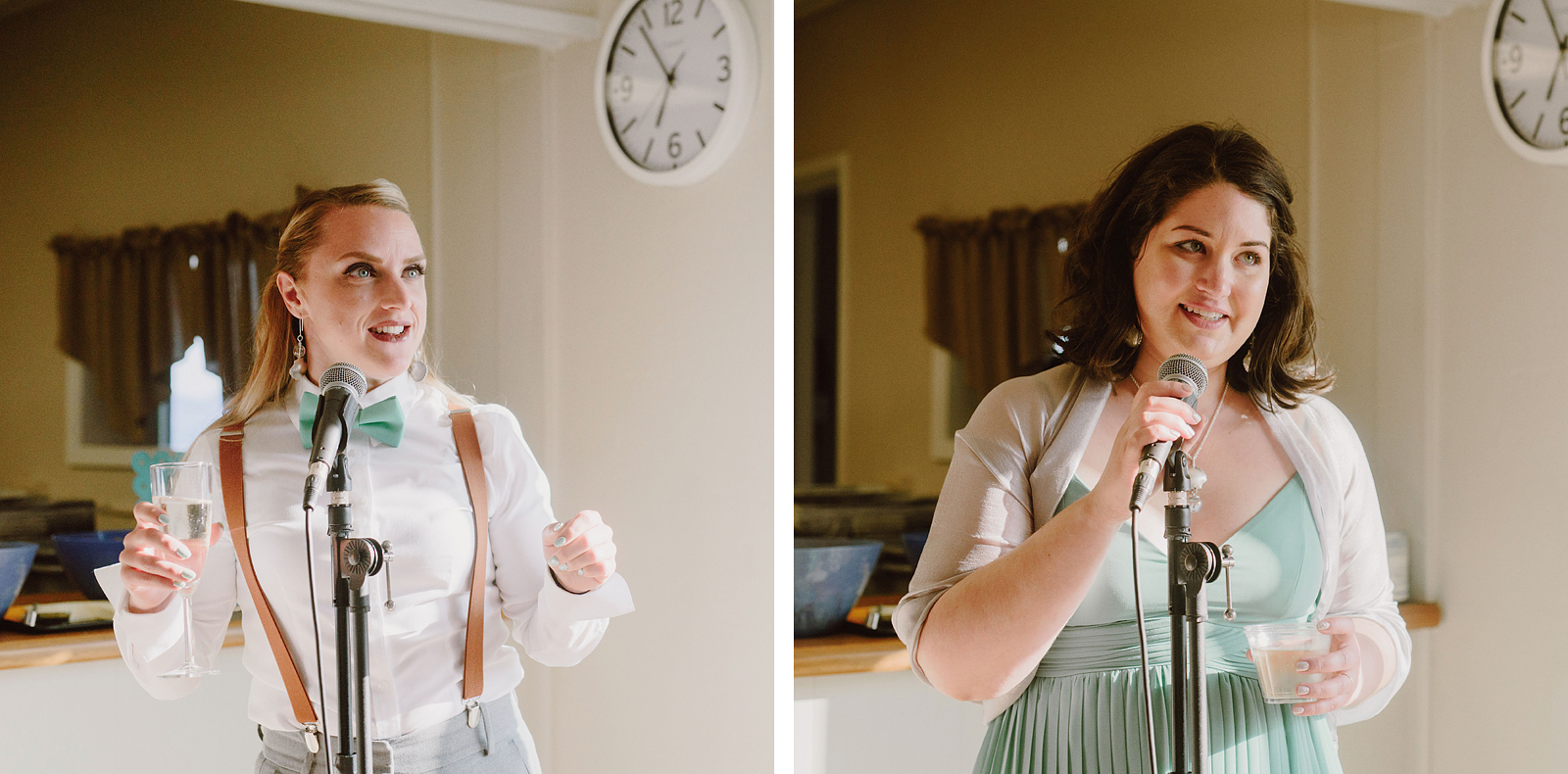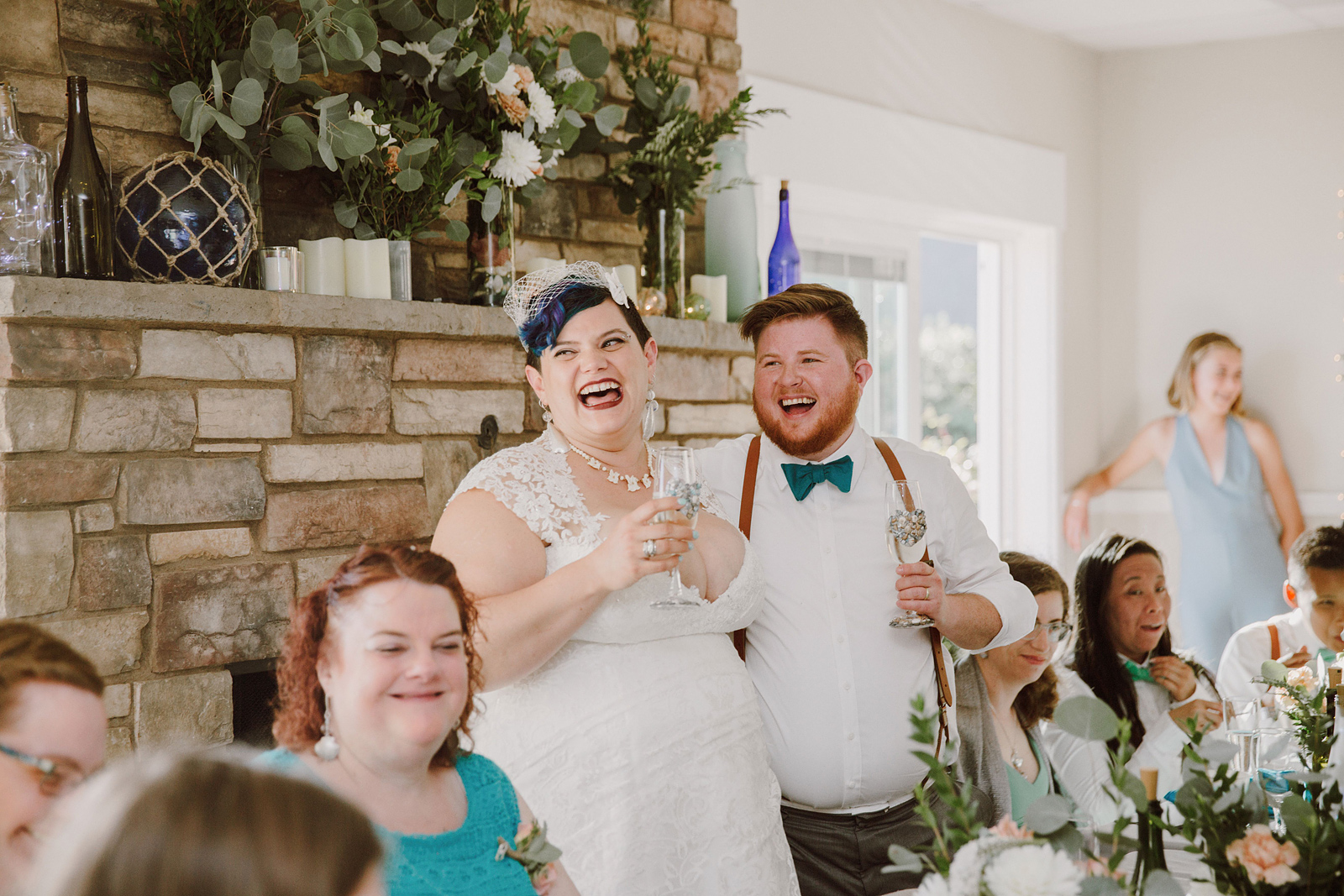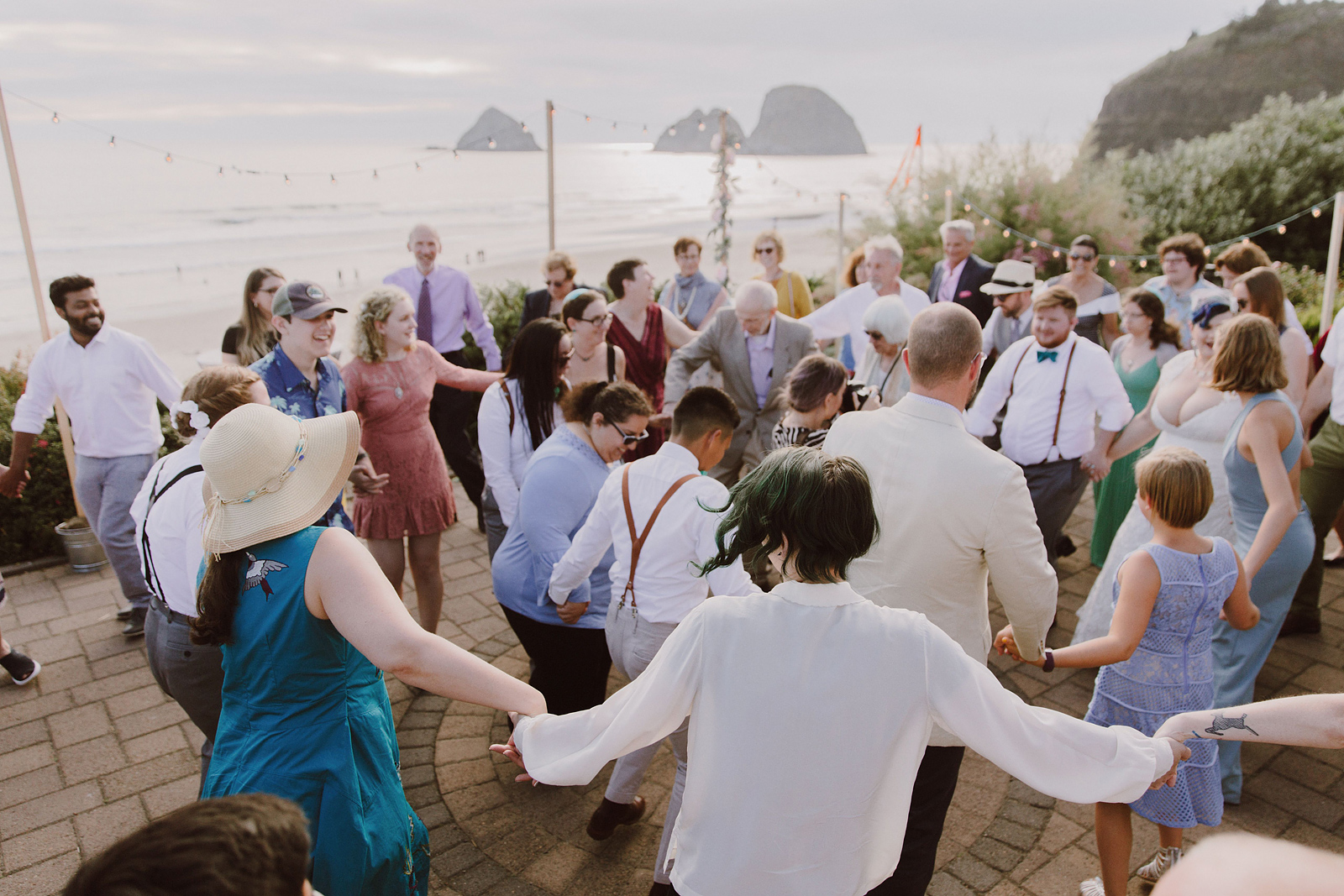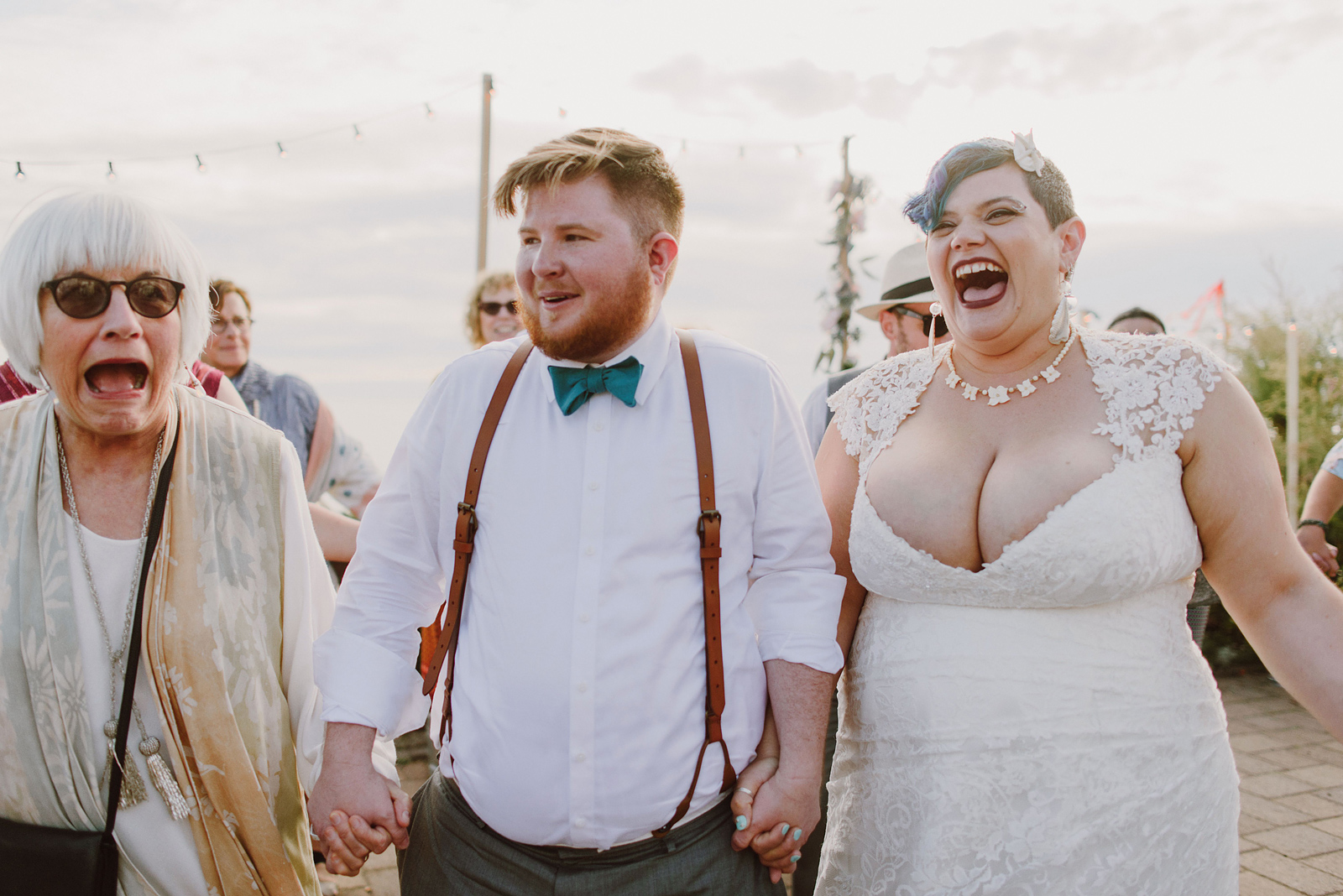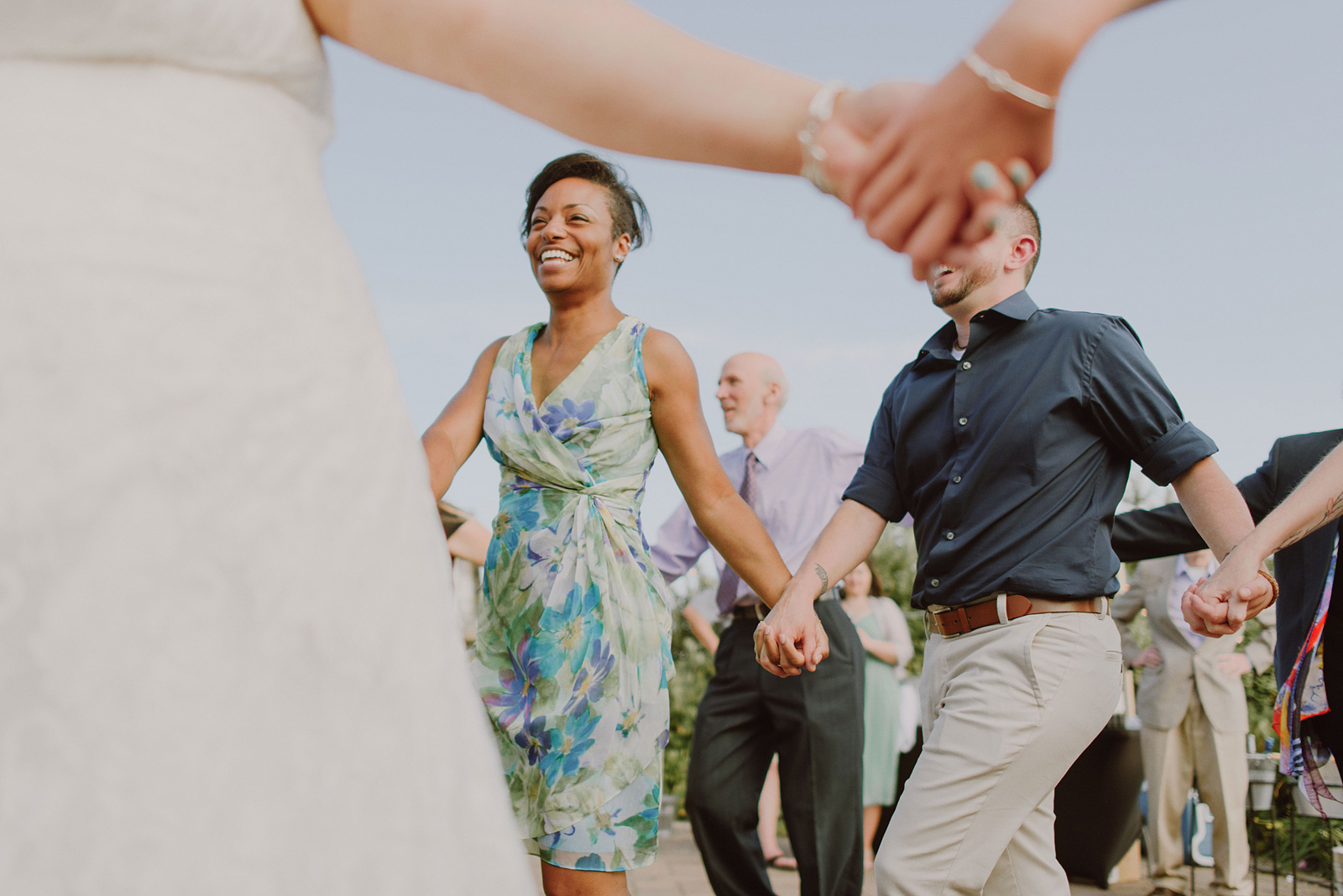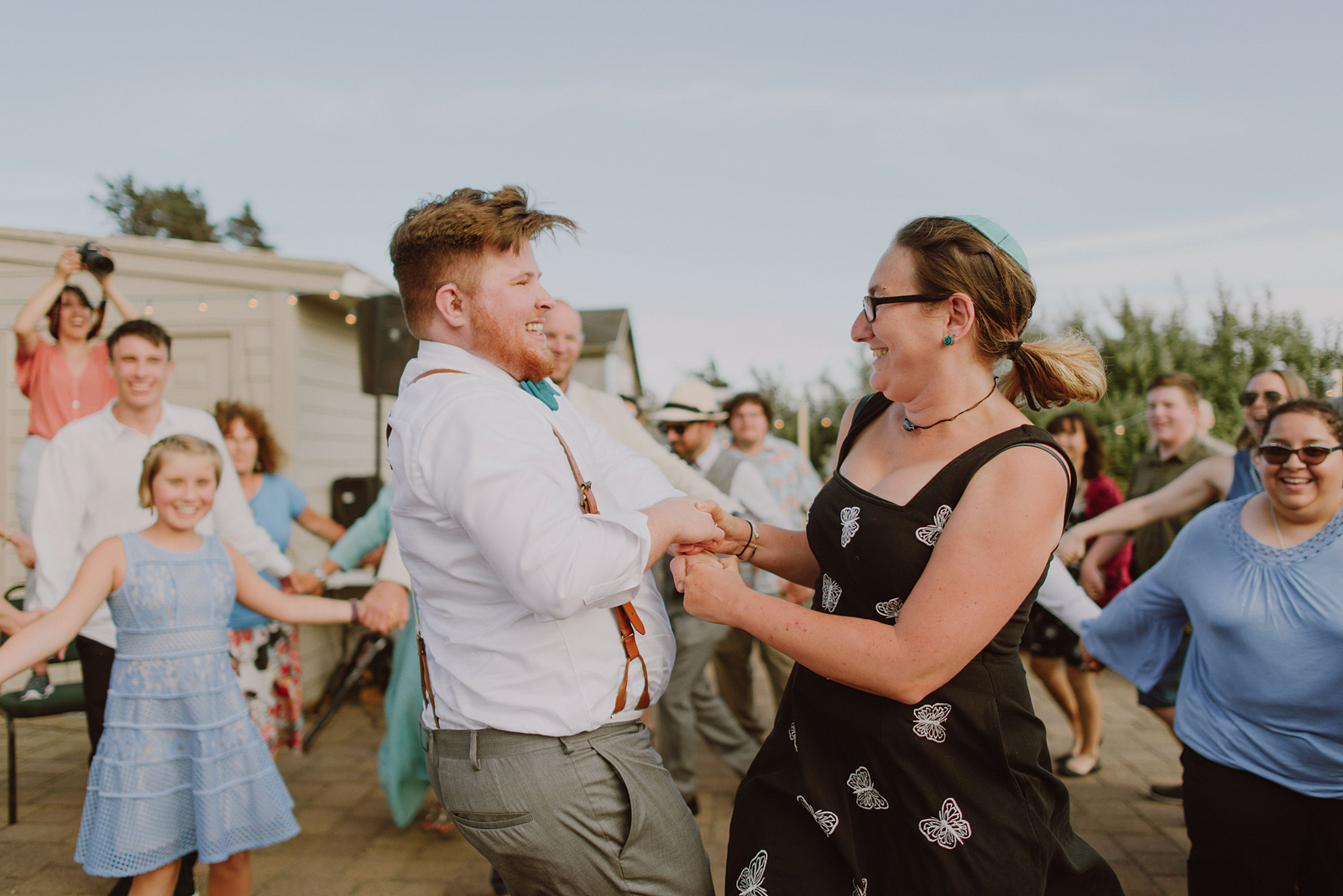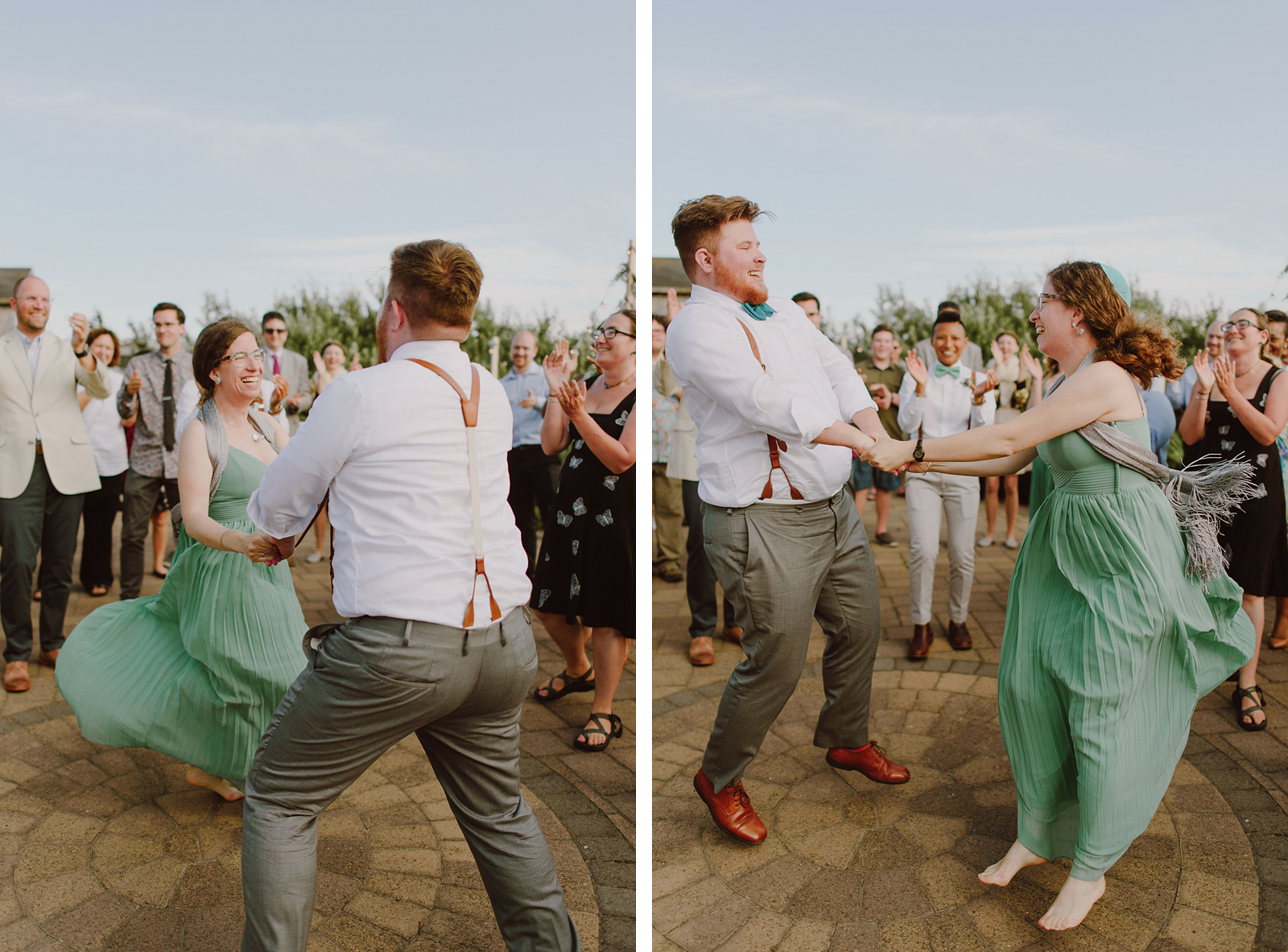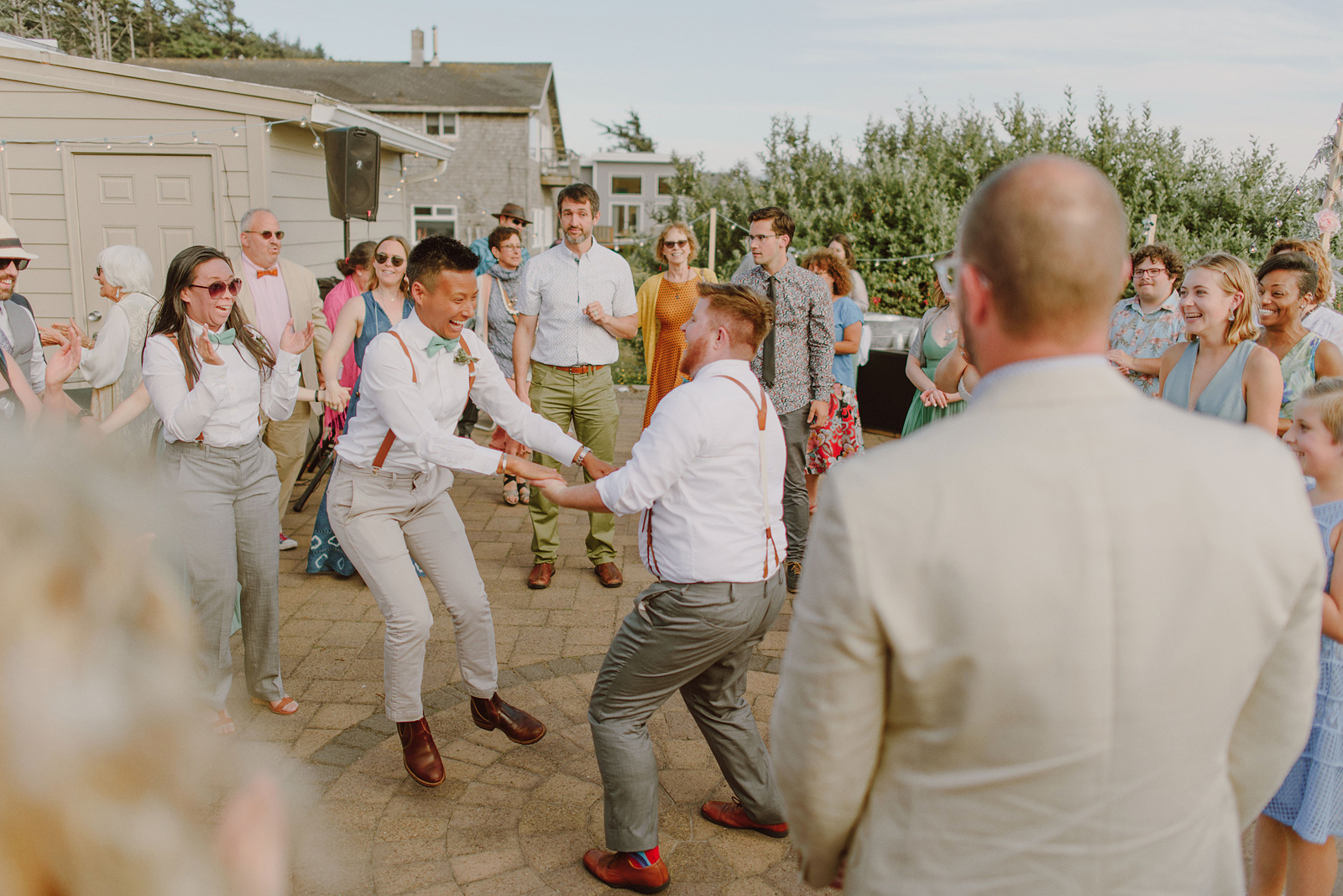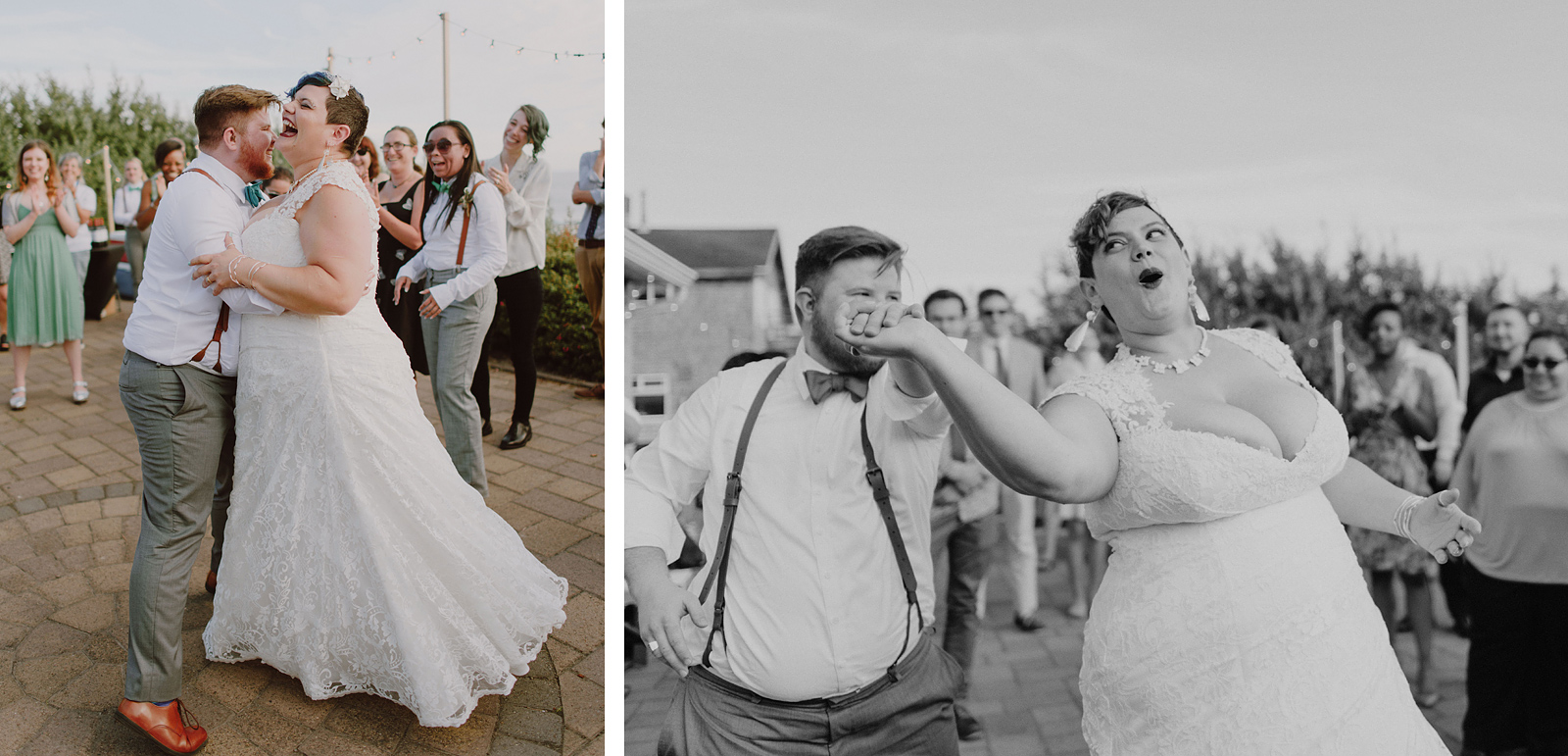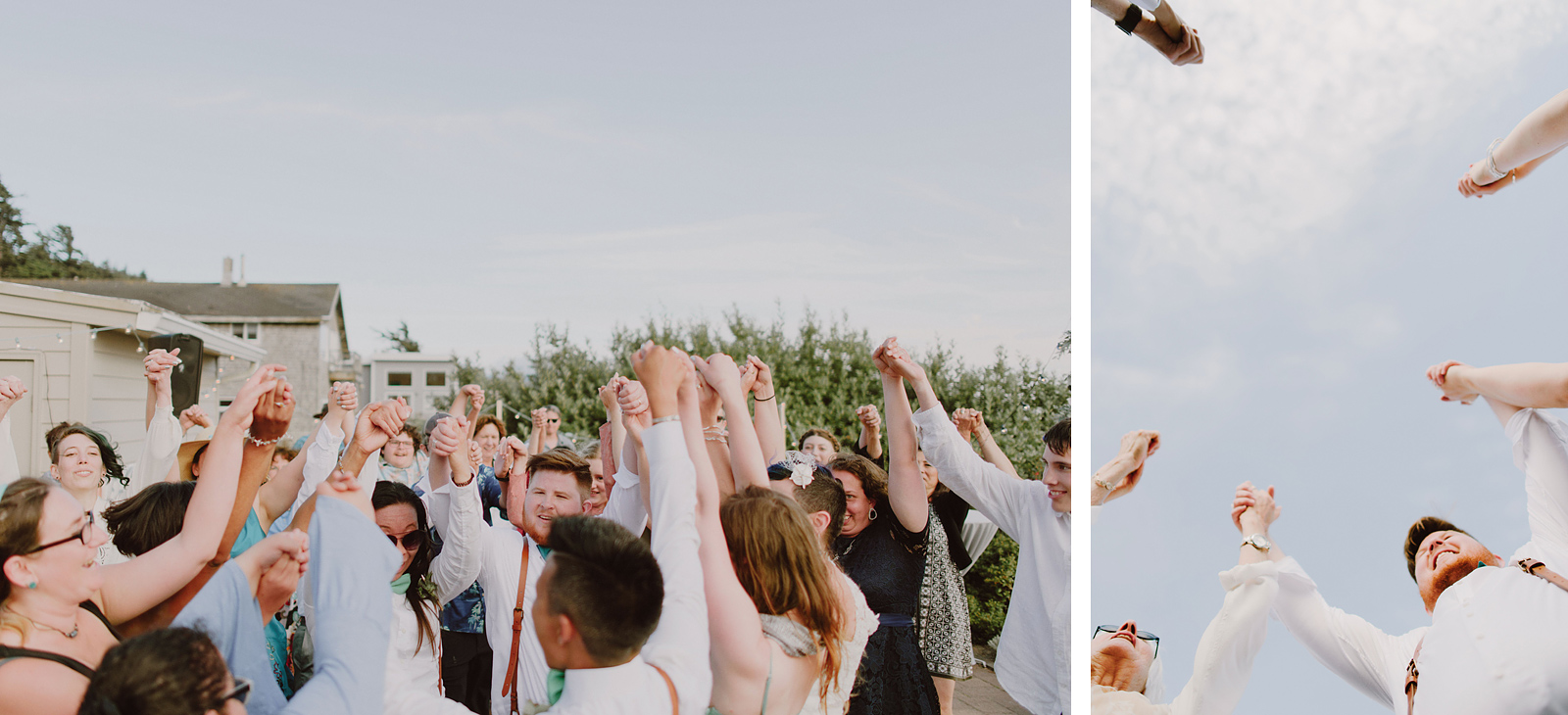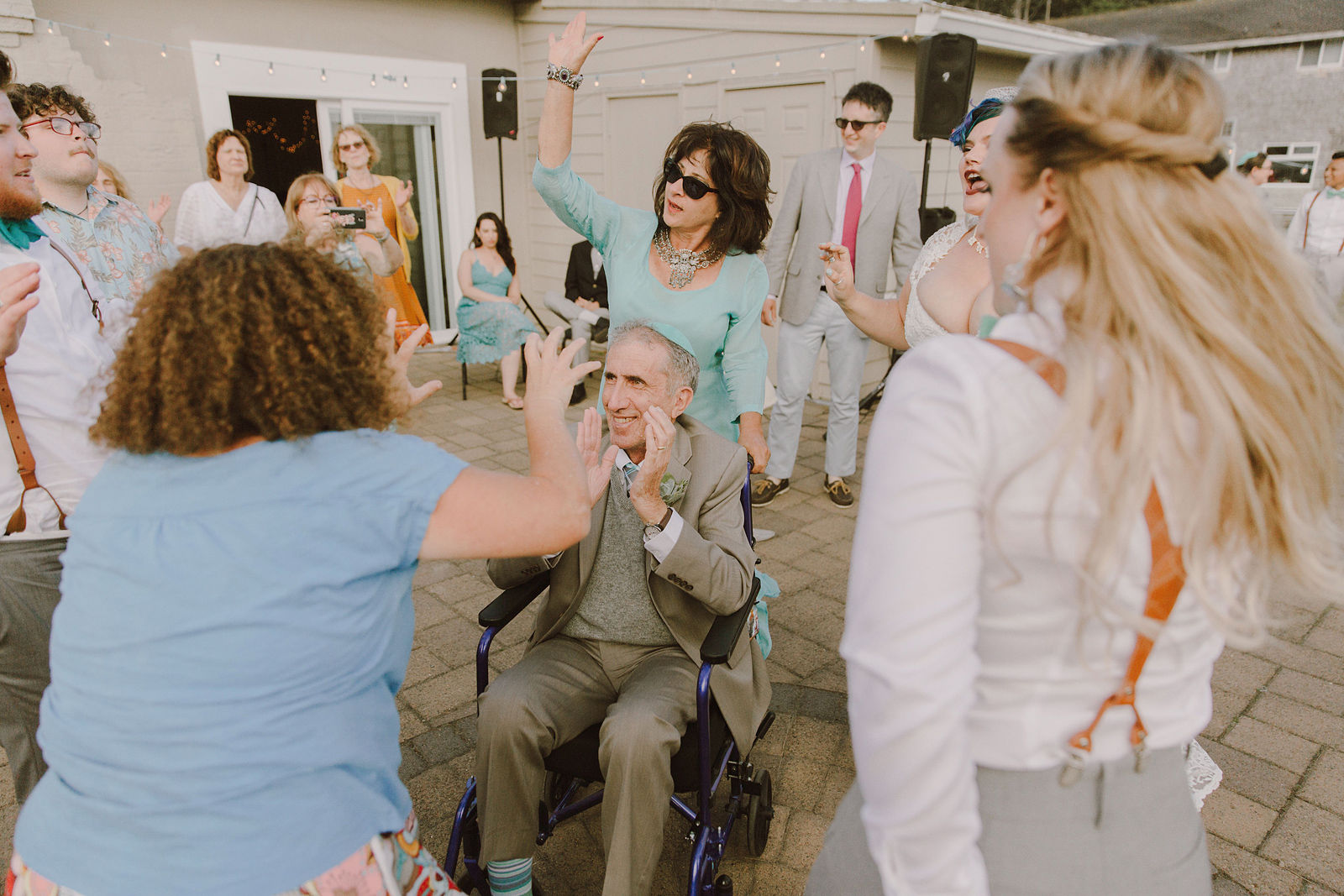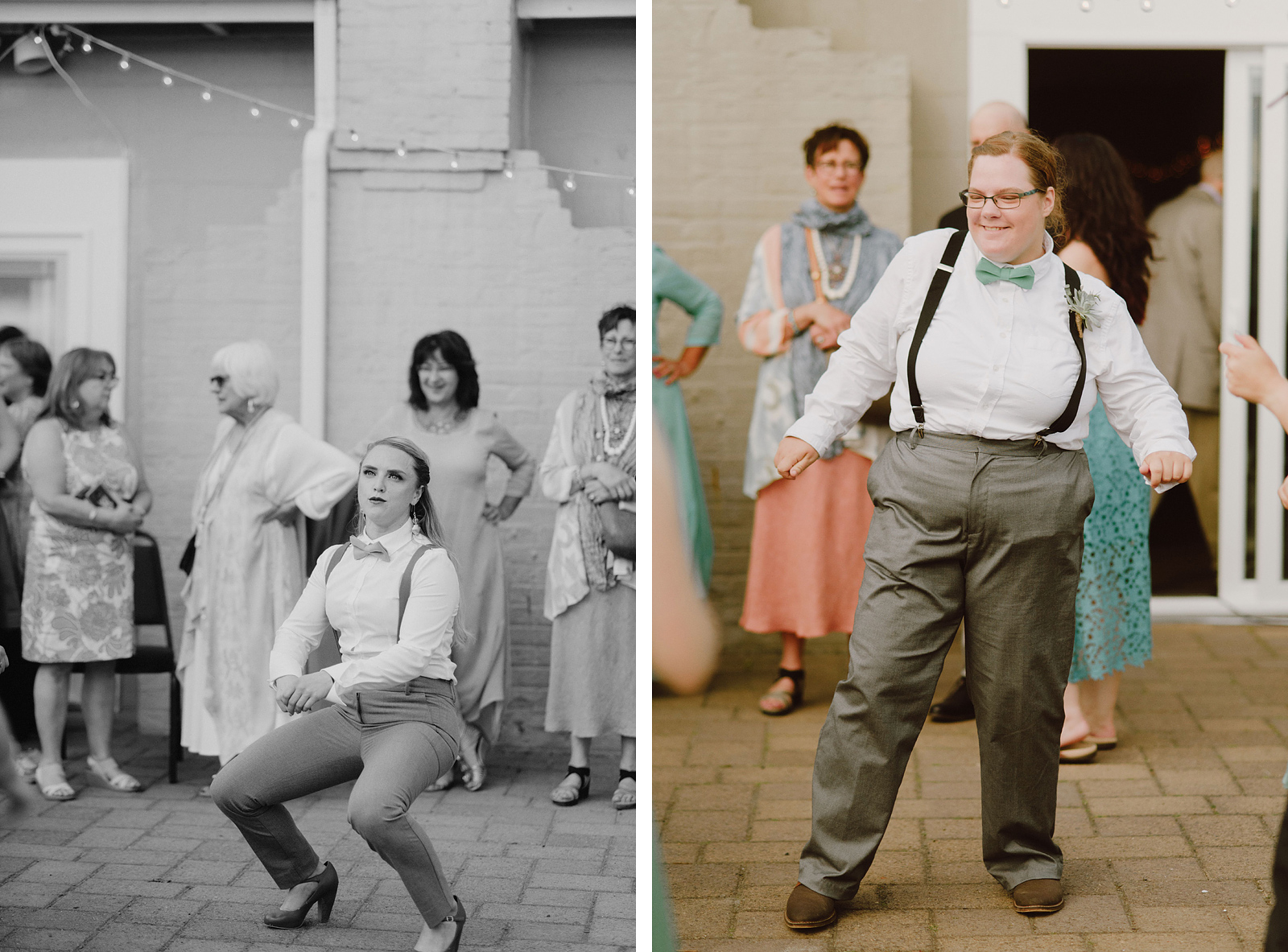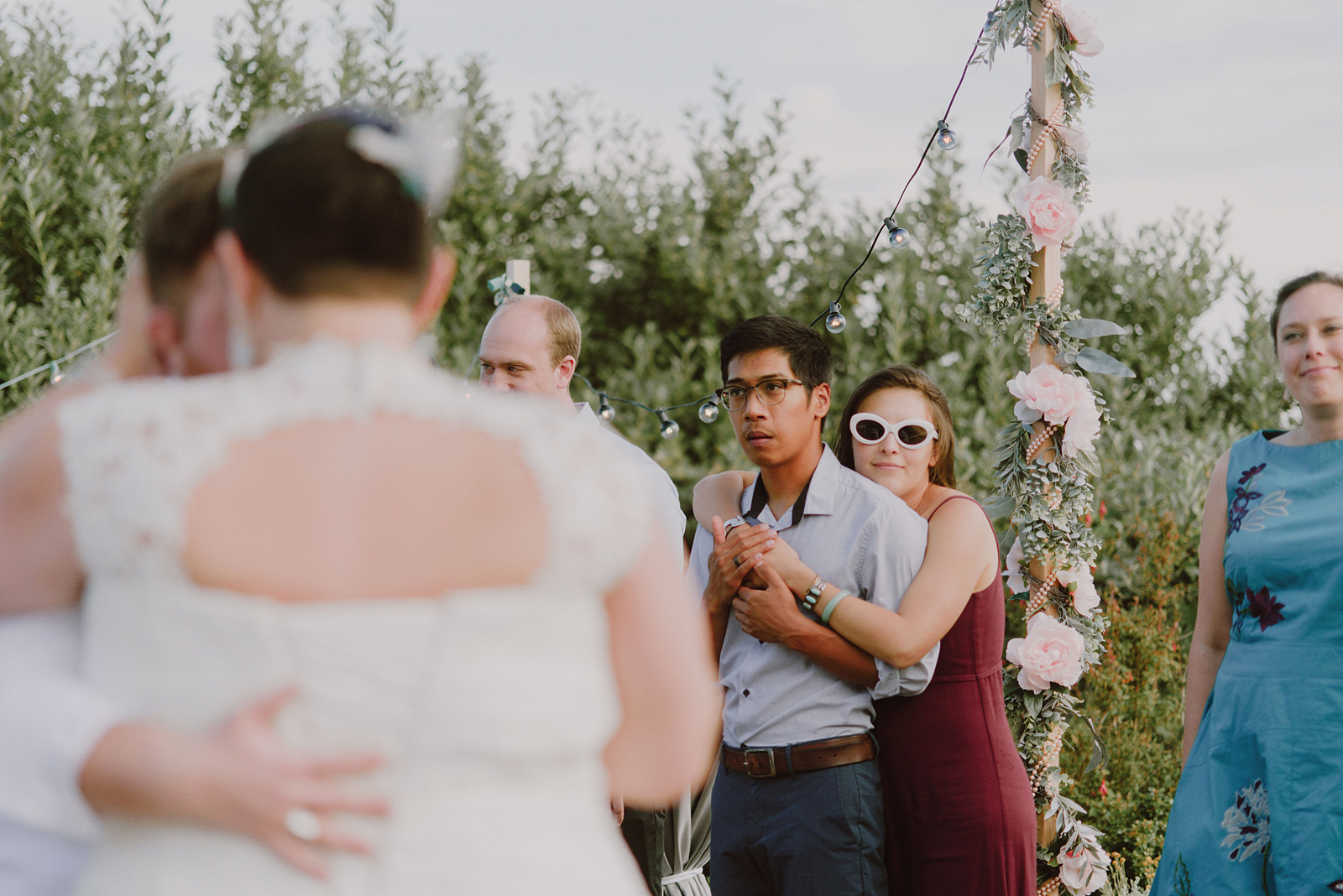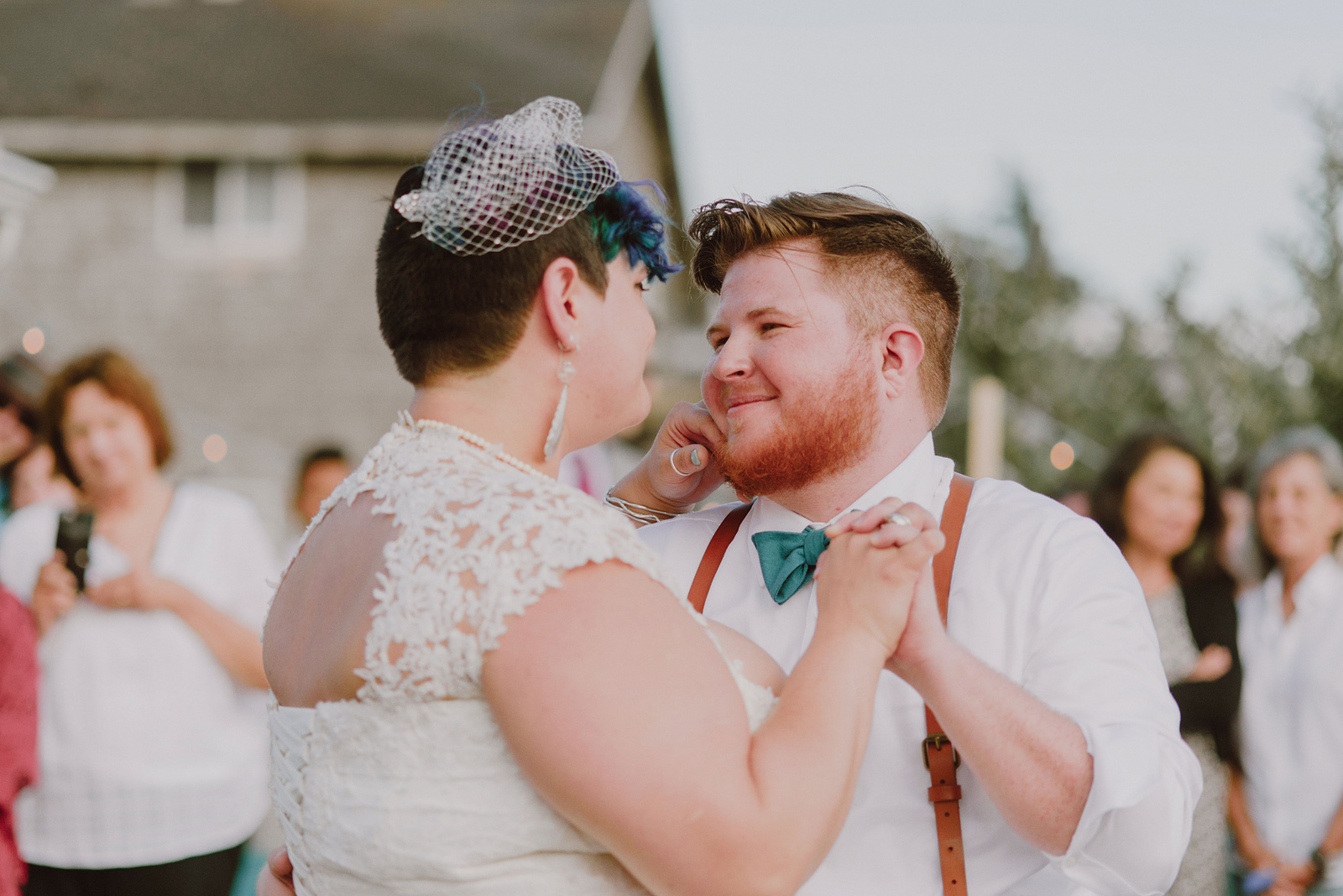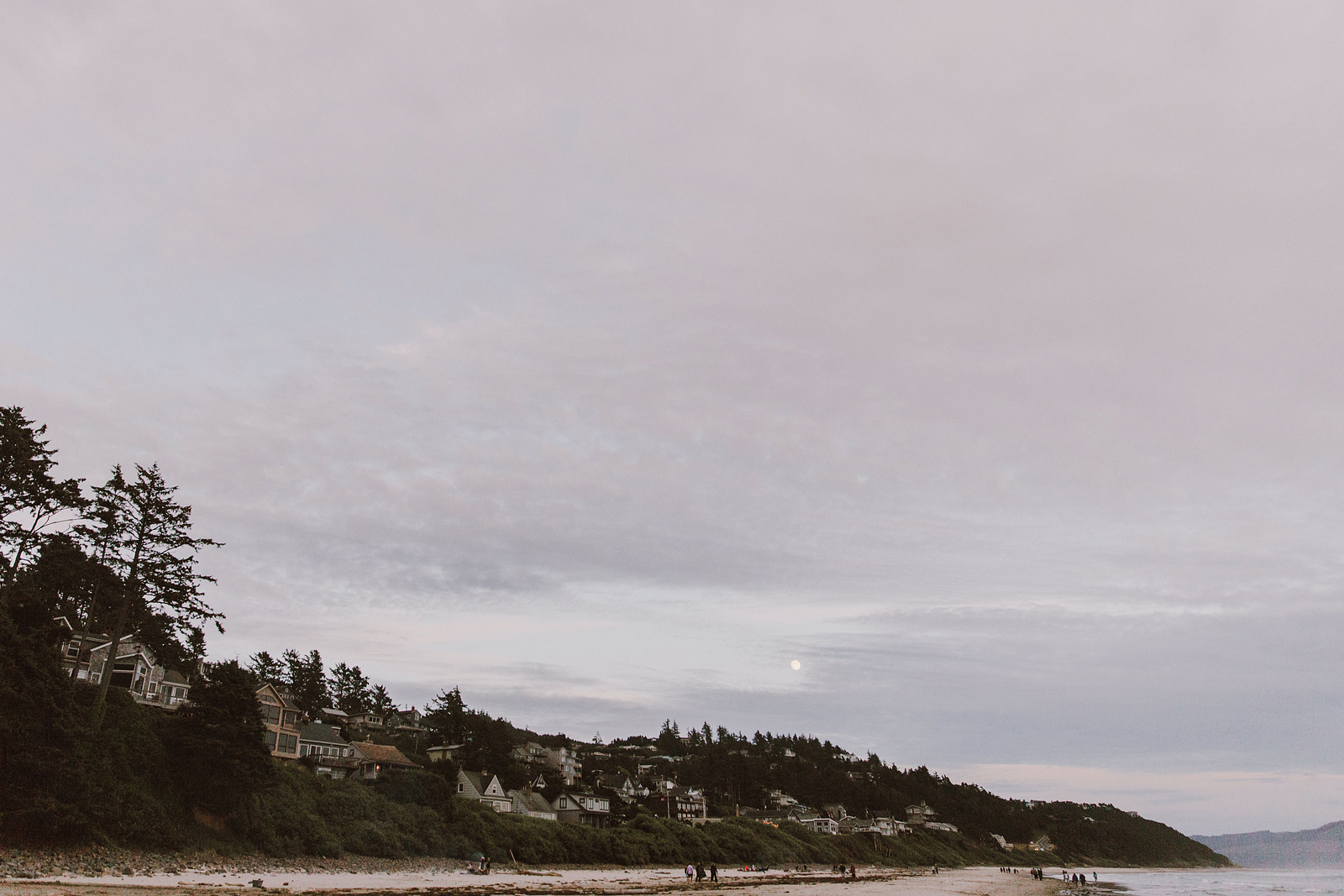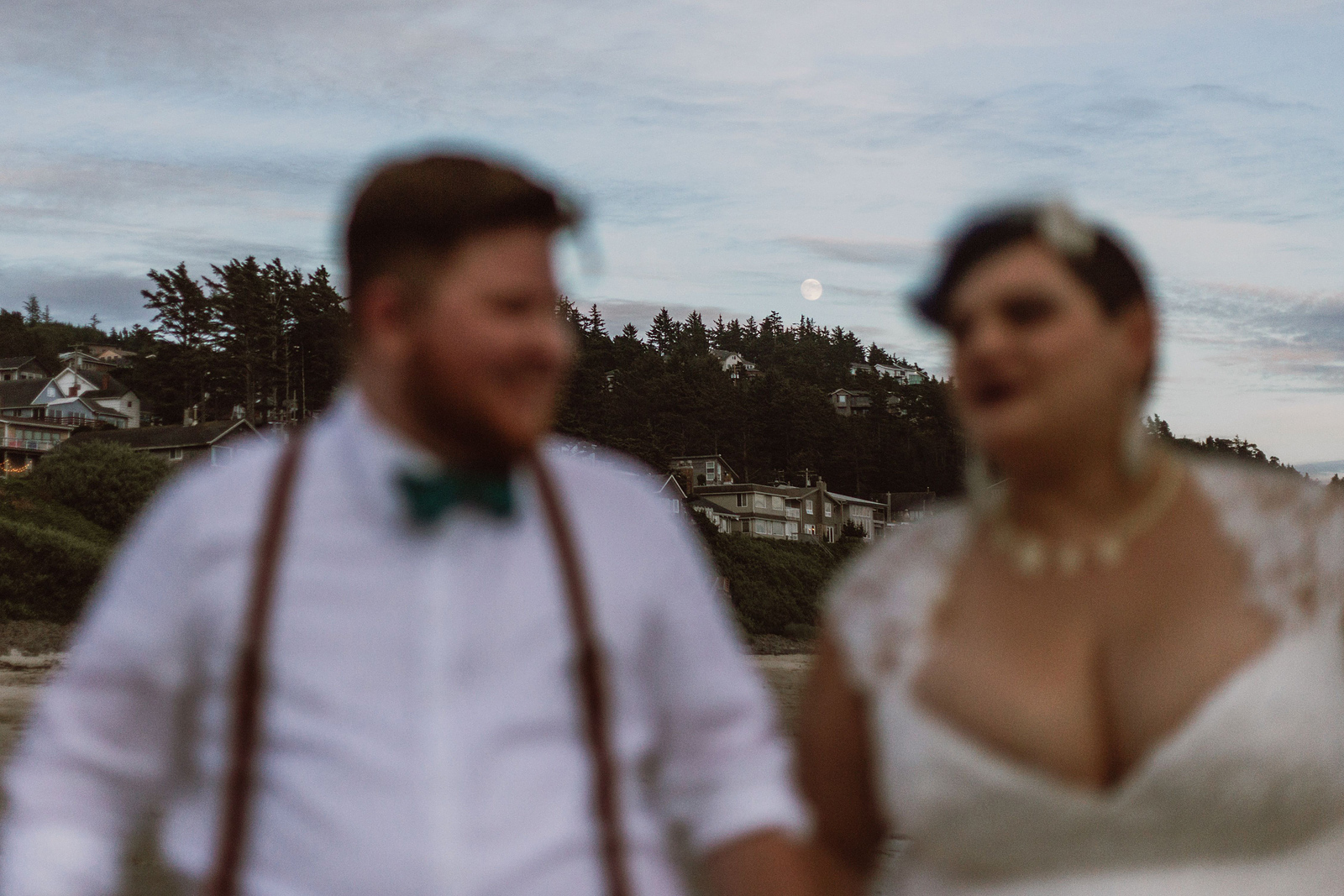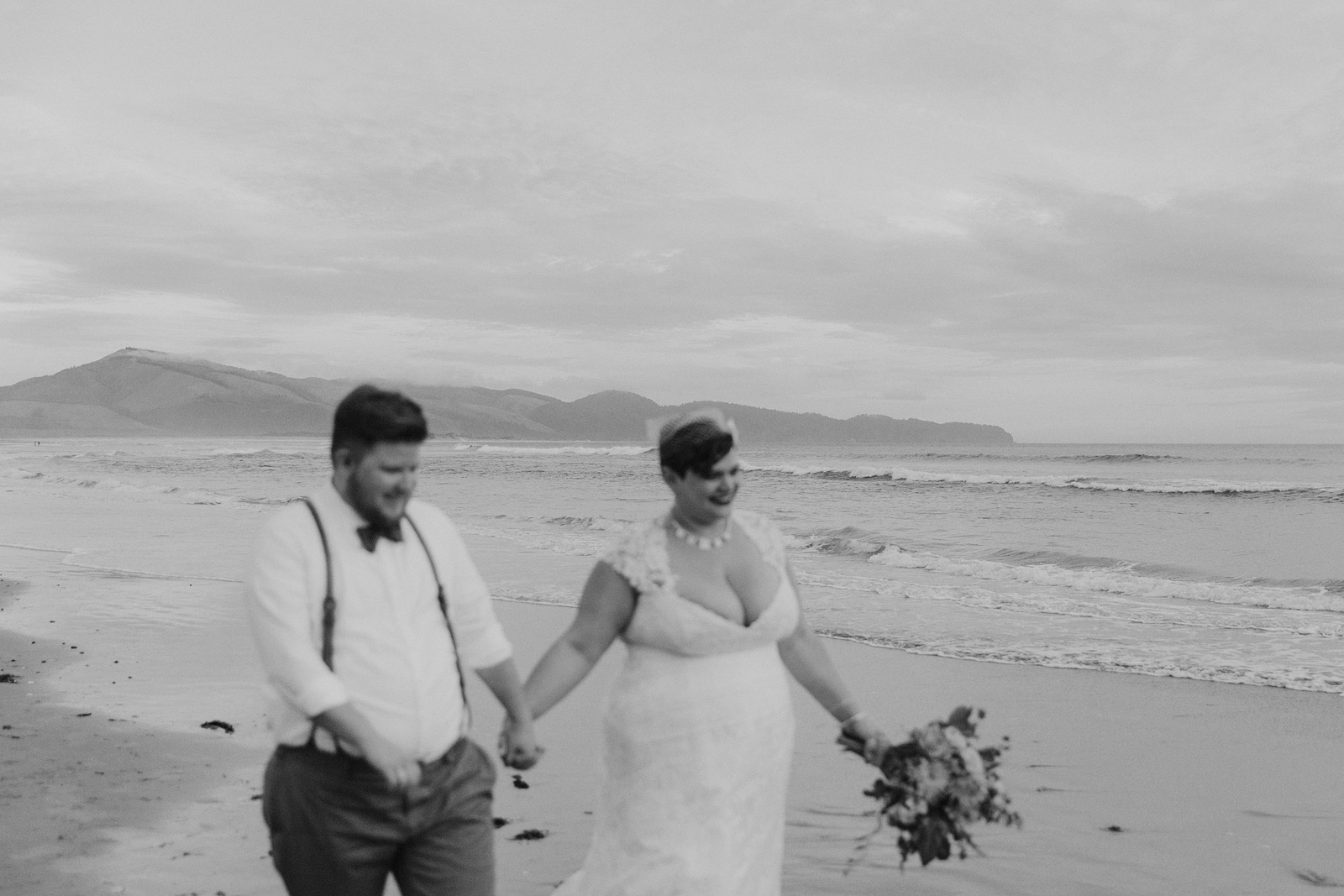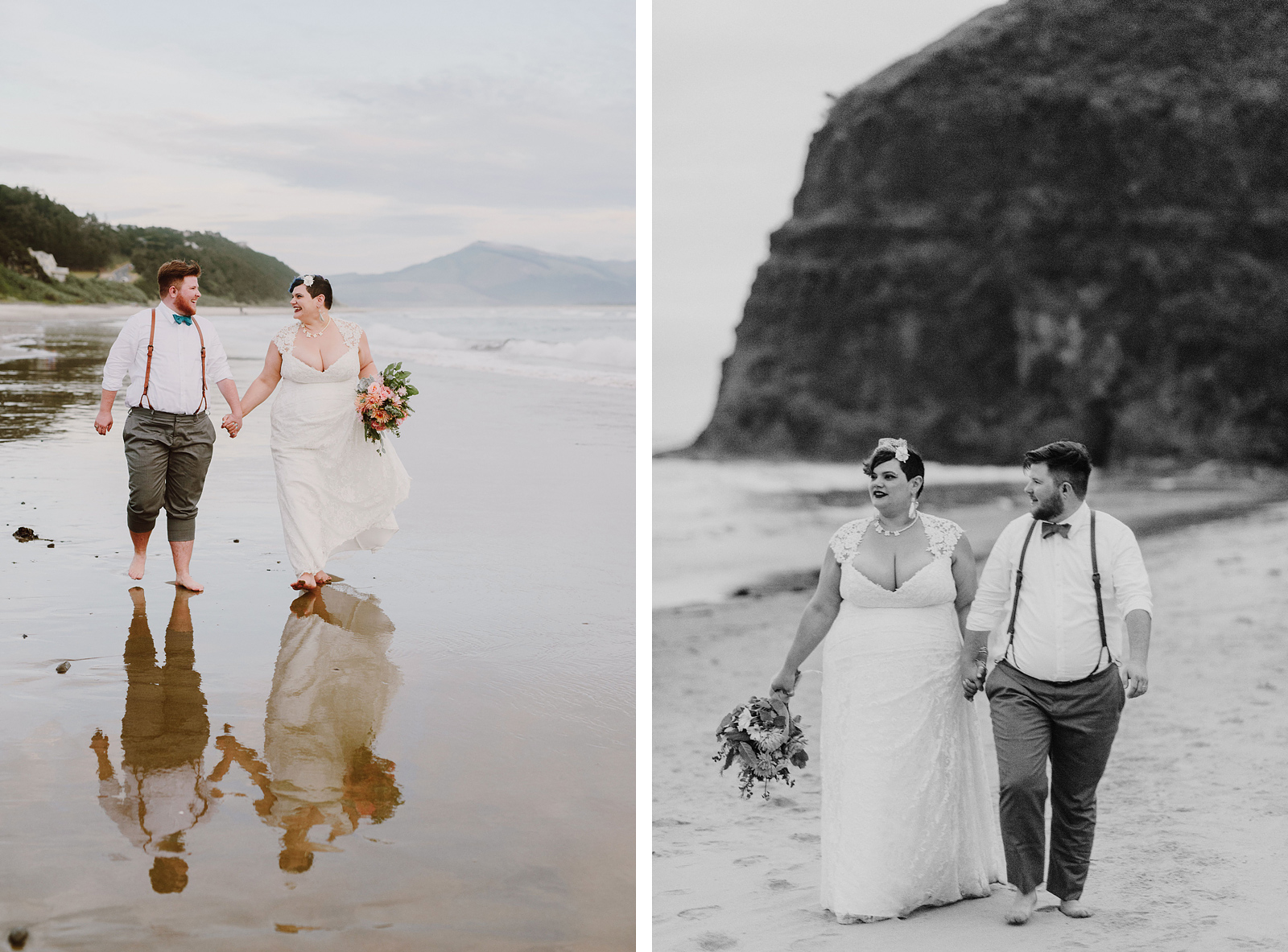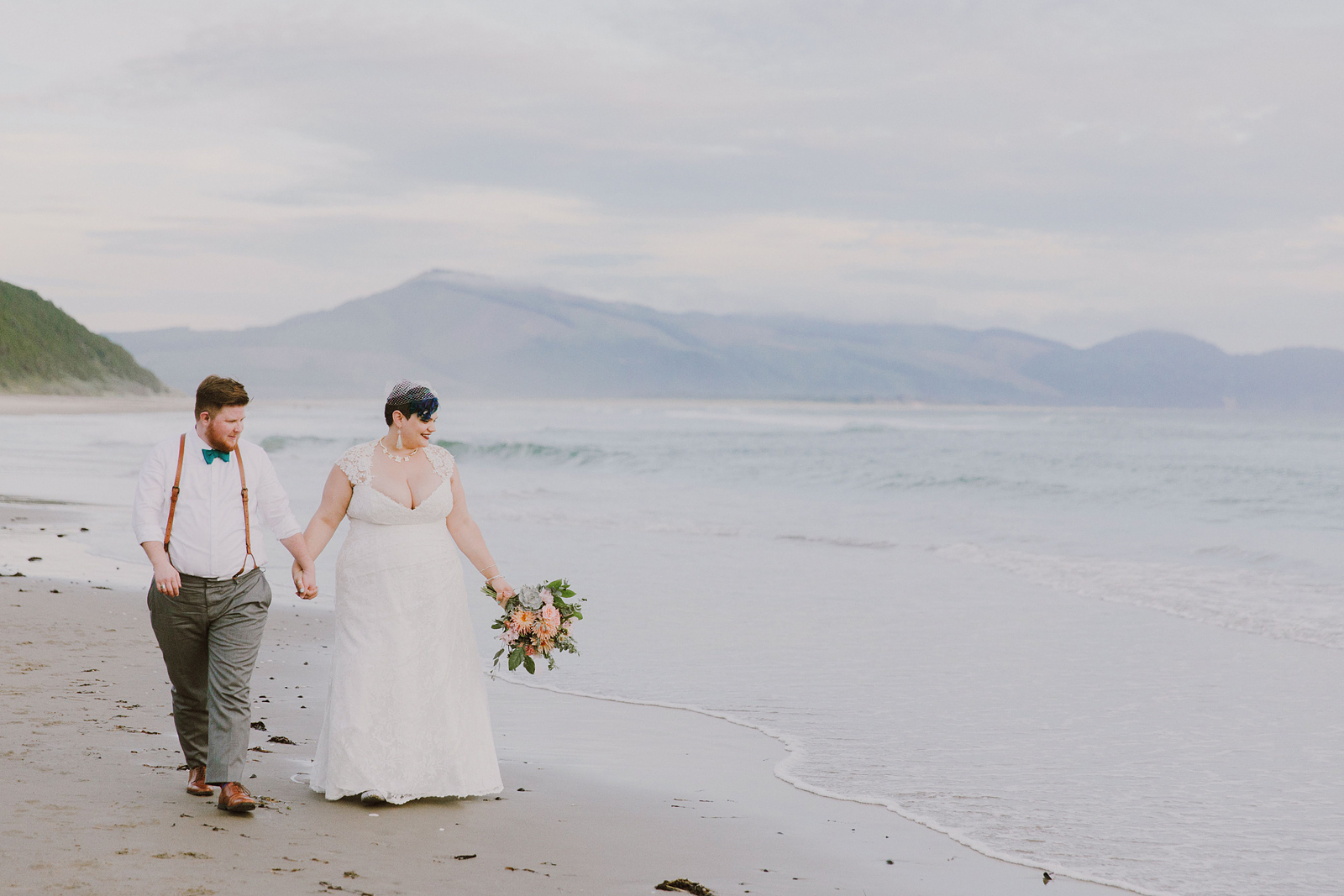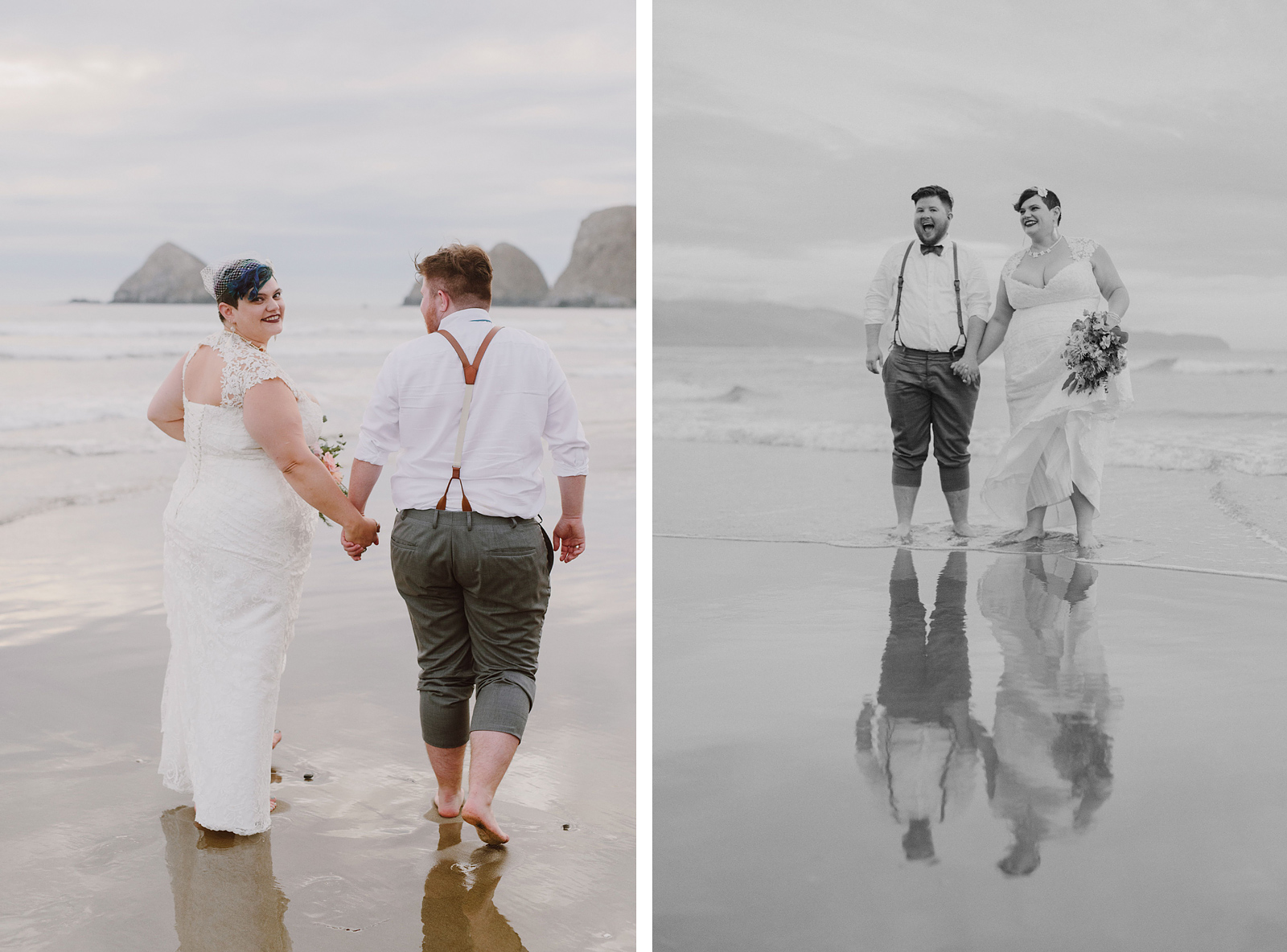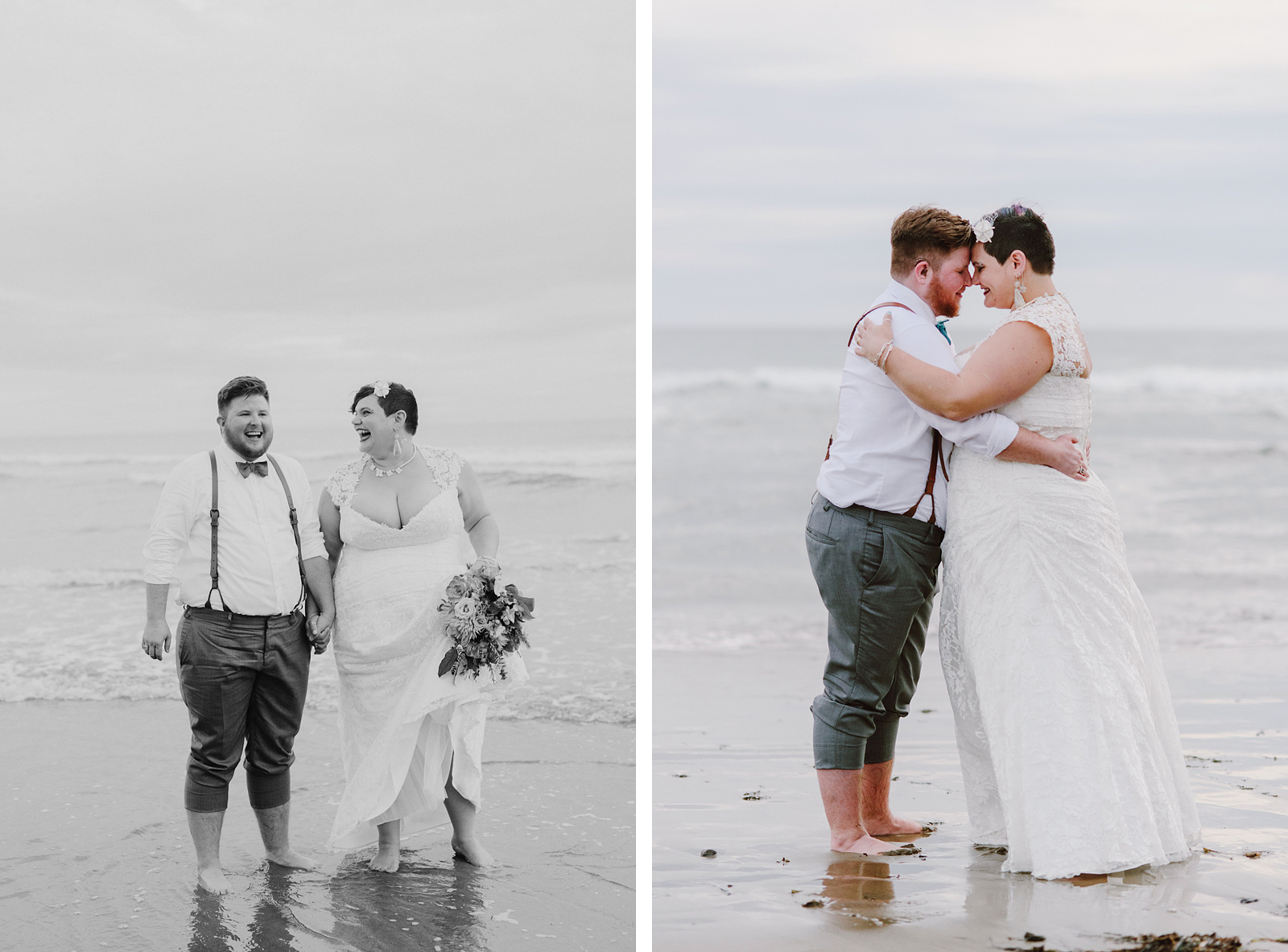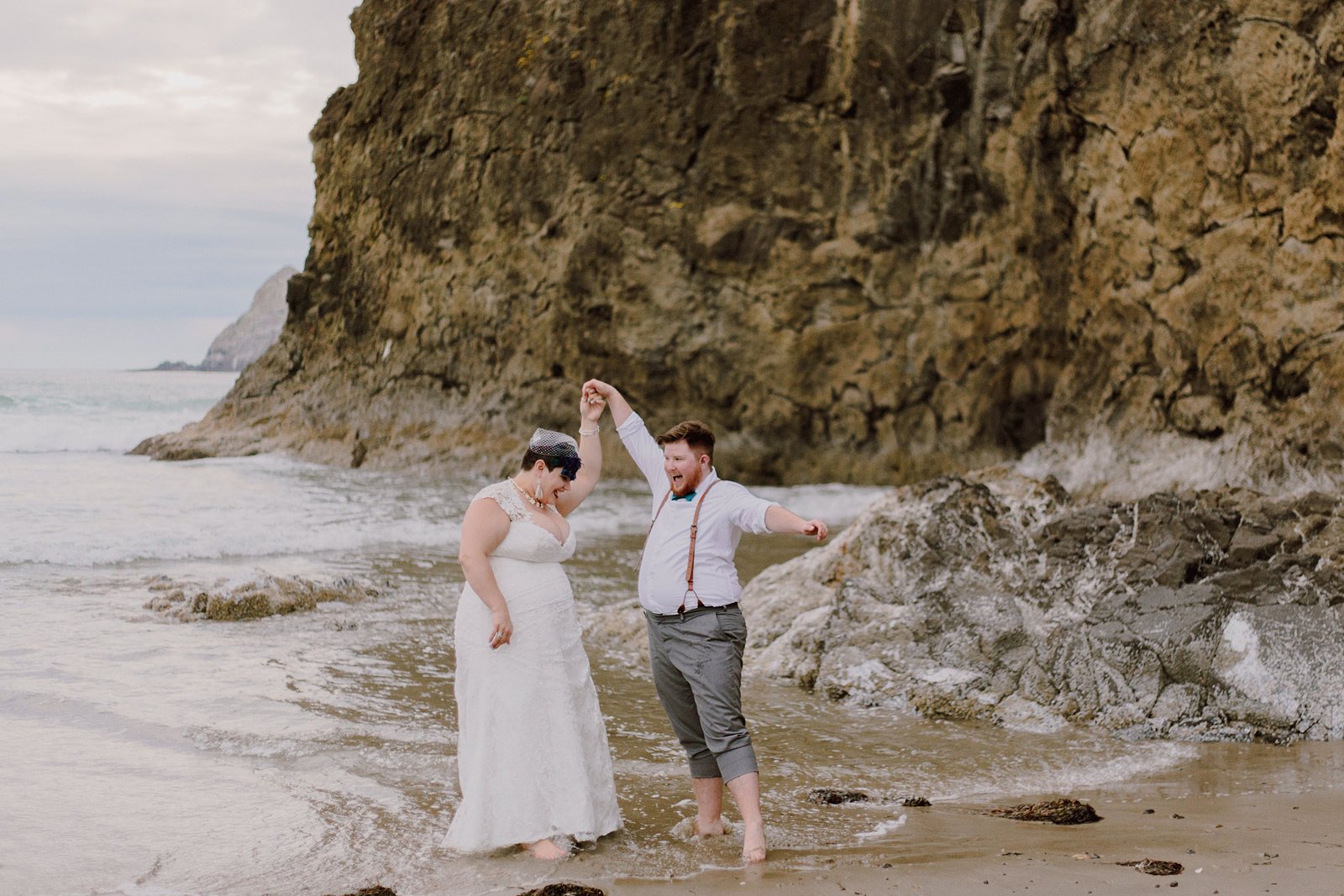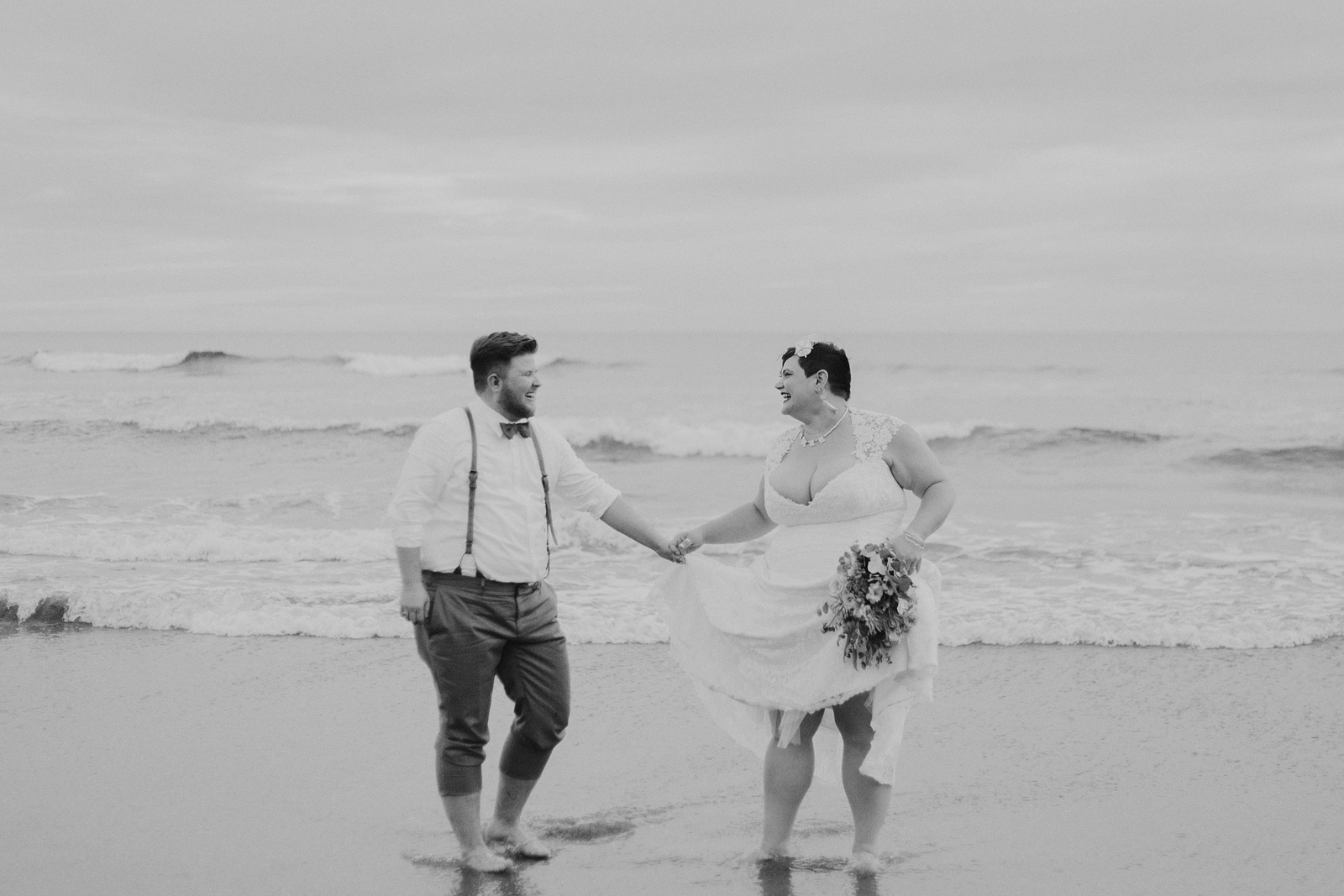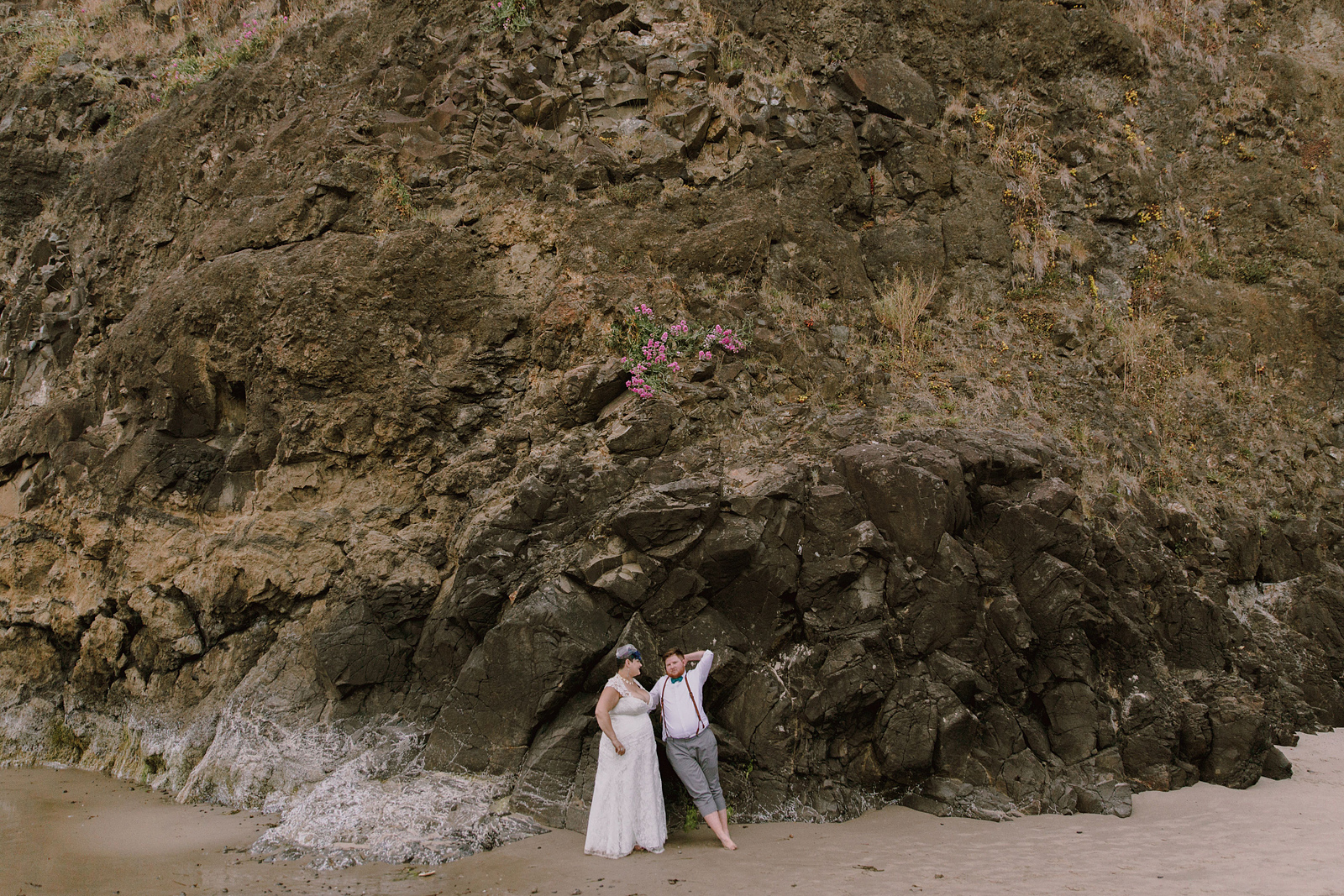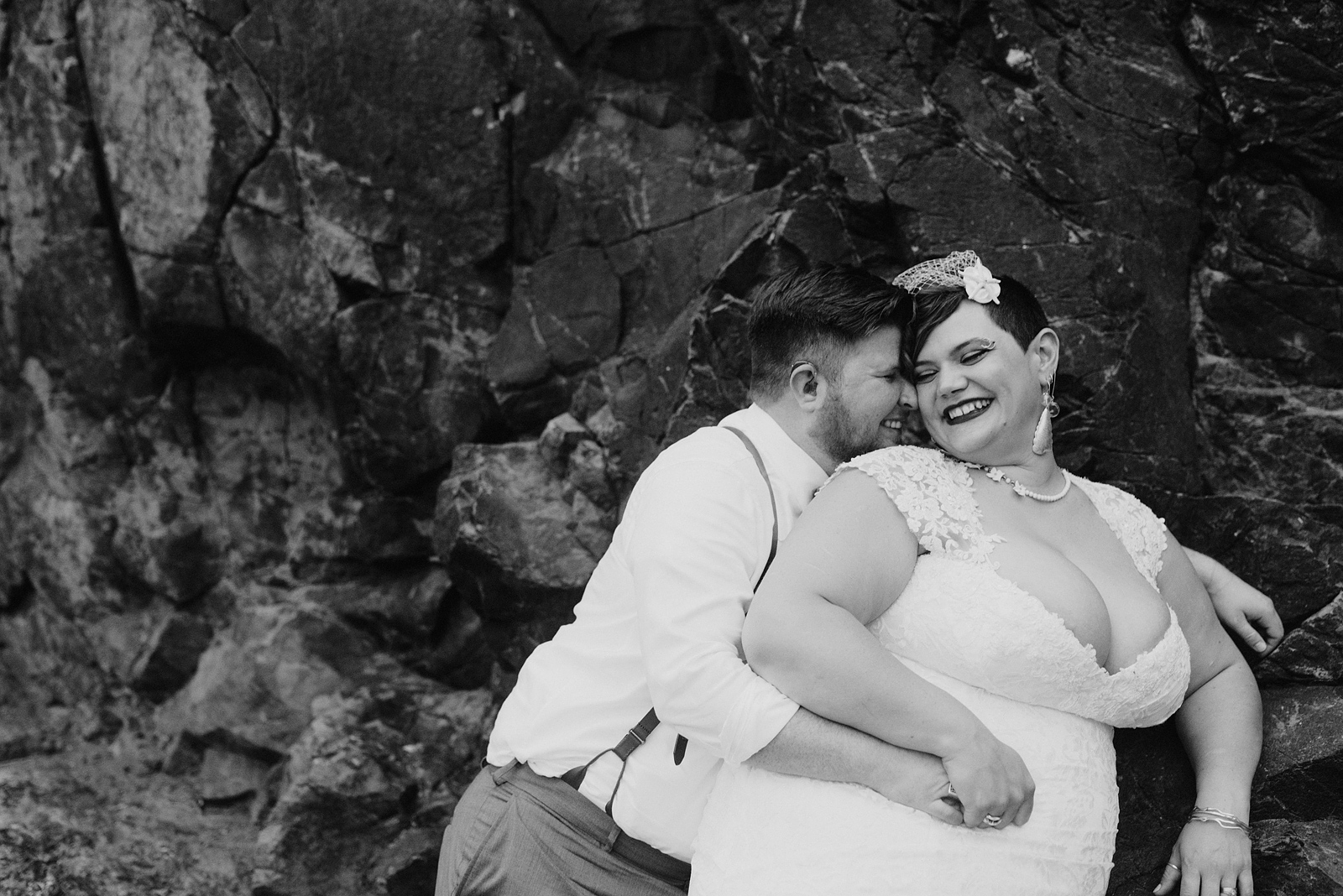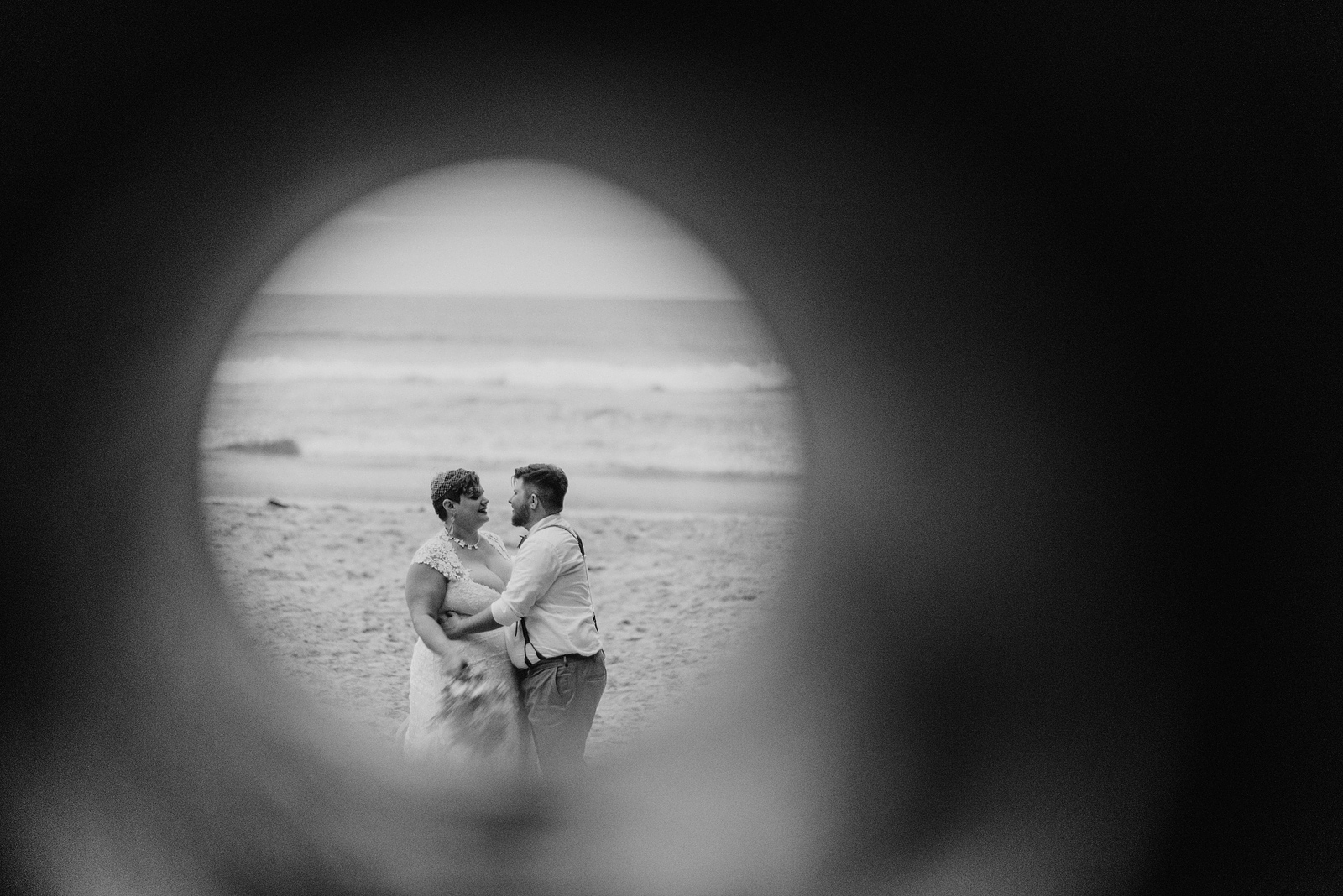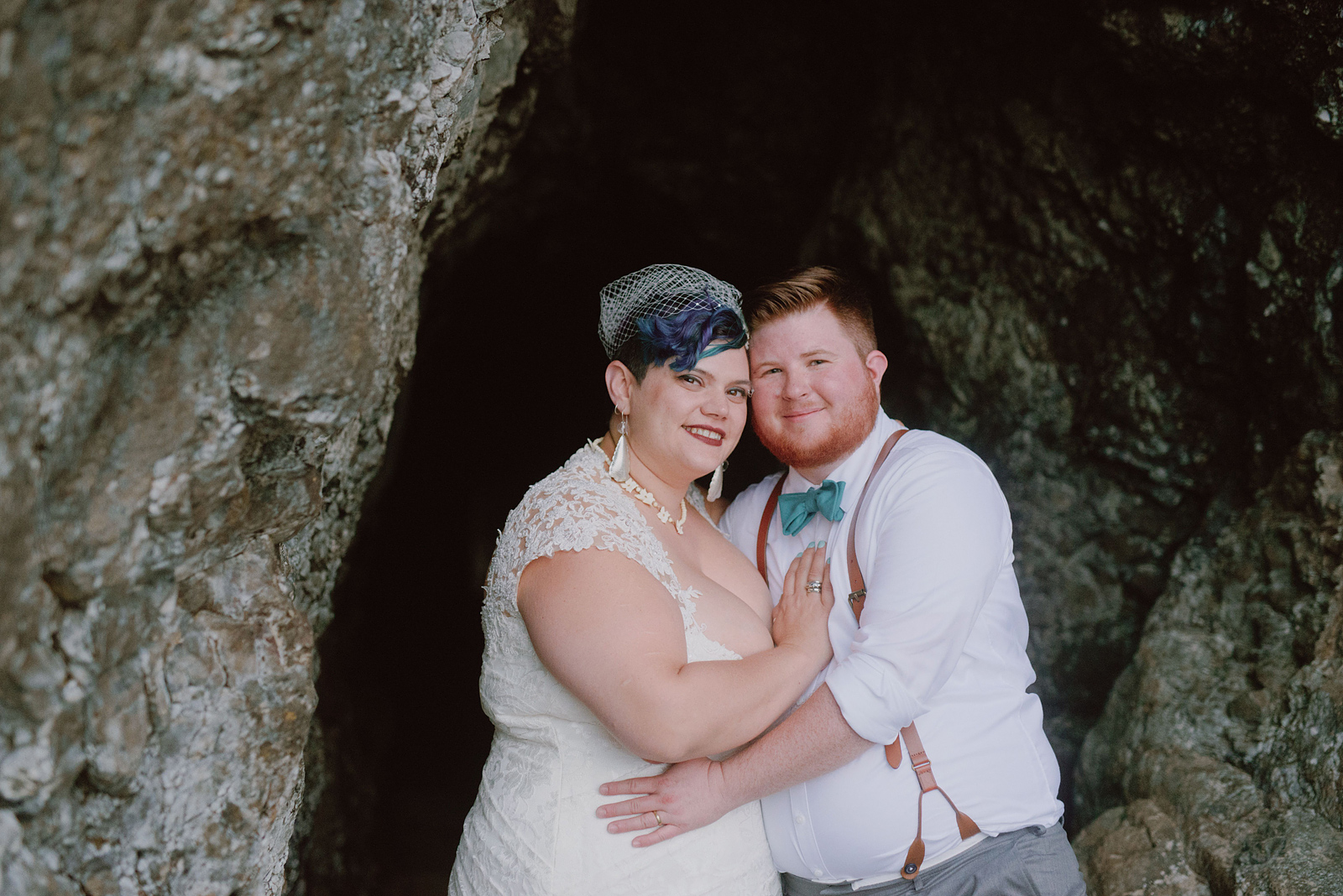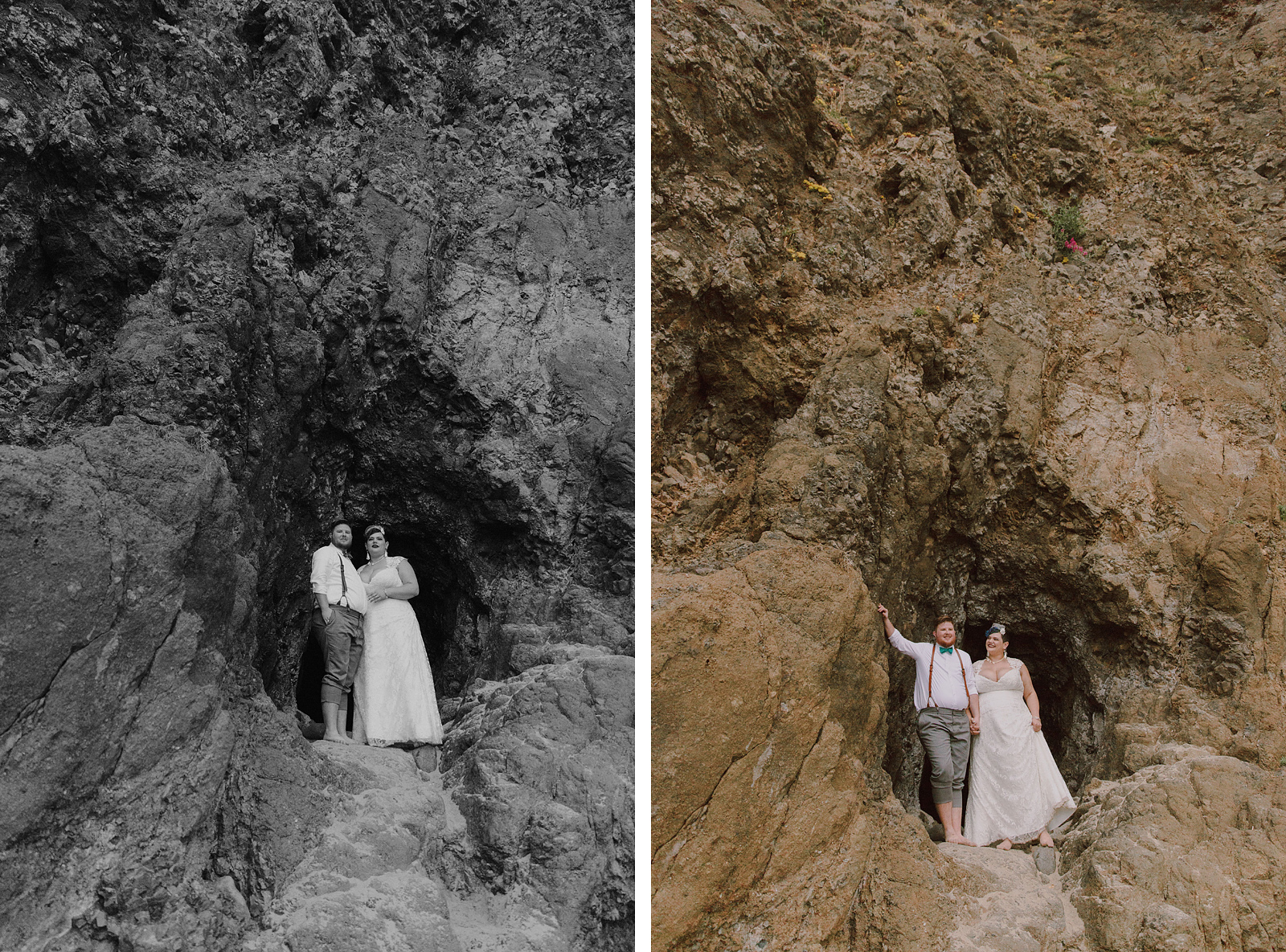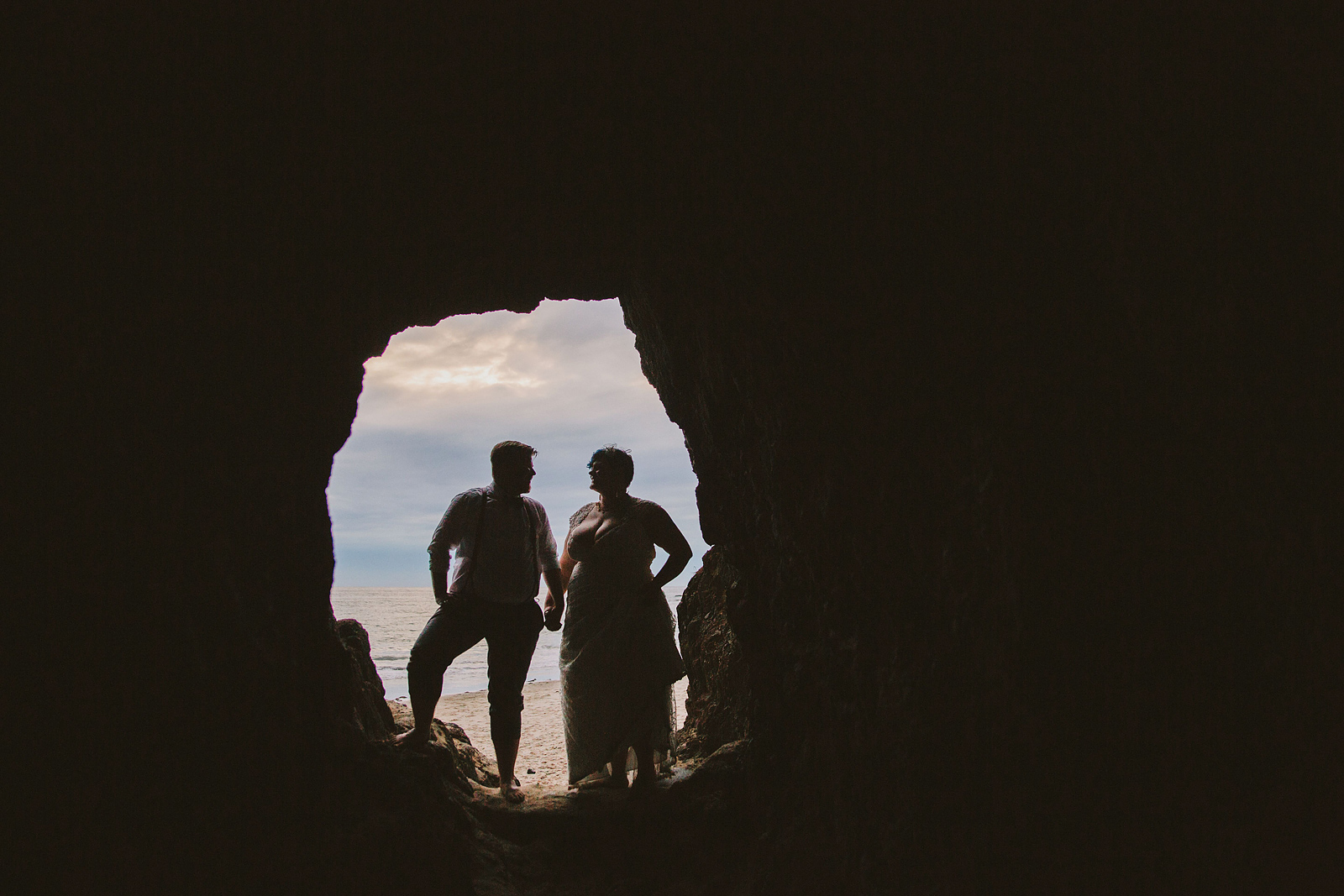 Oceanside Community Club Wedding Vendors & Resources