Rambunctious Oaks Pioneer Church Wedding
Nicole knew Ranny was the one on their 2nd date. "Thank god for OK Cupid," she told me. After things got serious she would've been happy to just pop downtown to the courthouse and get married. However, it was important for her mother to see her walk down the aisle. And so this joyful day full of sweethearts and goofballs started coming together.
The gang met up at Oaks Pioneer Church for what was a silly and heartfelt ceremony. We took some photos around the property before heading over to Nicole and Ranny's home in SW Portland, which they had transformed into a reception space. Nicole also put together the appetizer of my dreams — a potluck style chip & dip bar. Iconic.
Folks trickled in throughout the afternoon to greet the newlyweds and relax on the patio before kicking off the official fun. With a few toasts and an epic dancing train leading guests back upstairs for cake, everyone was just here to have fun, celebrate the newlyweds and eat chips. Forever and ever, amen.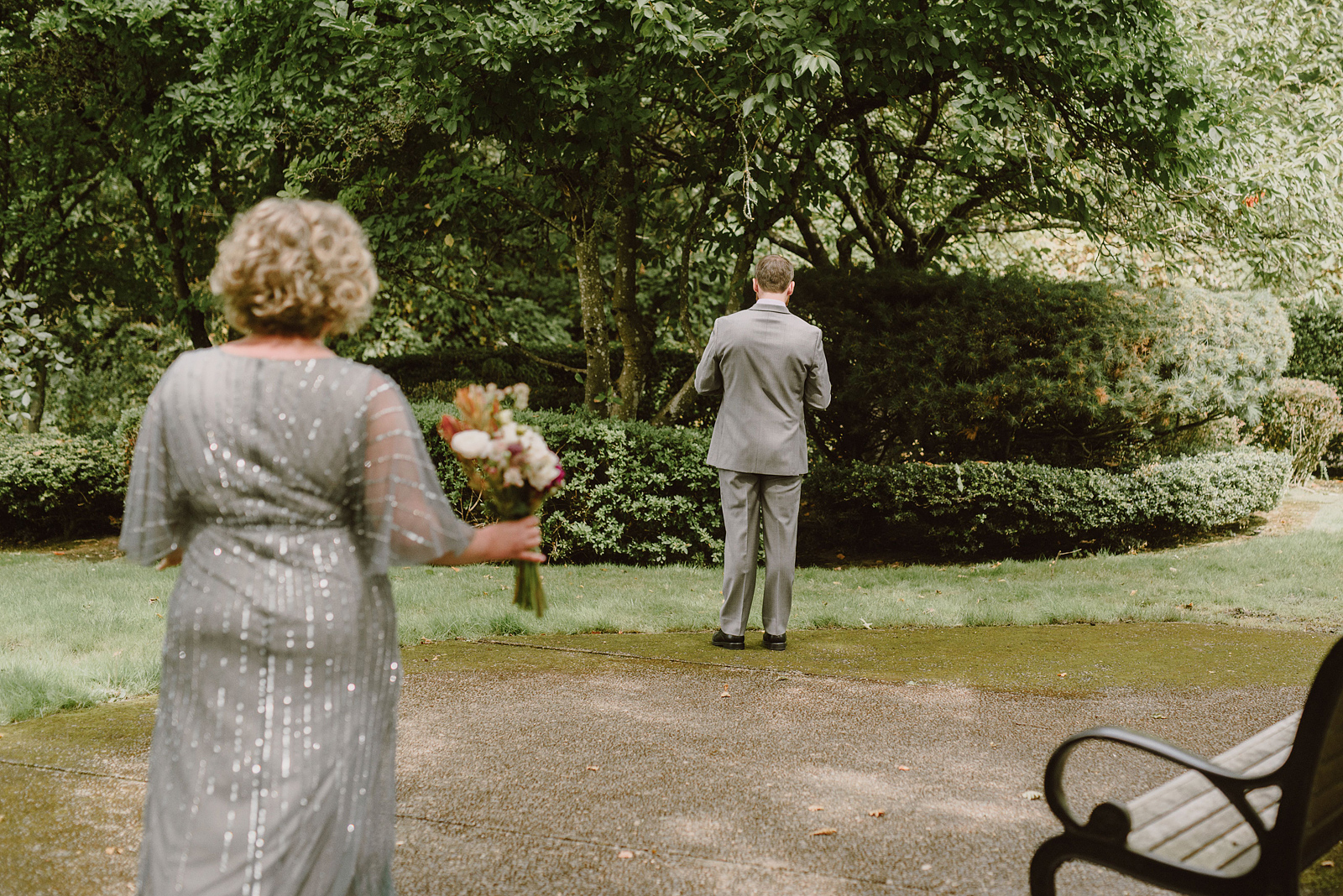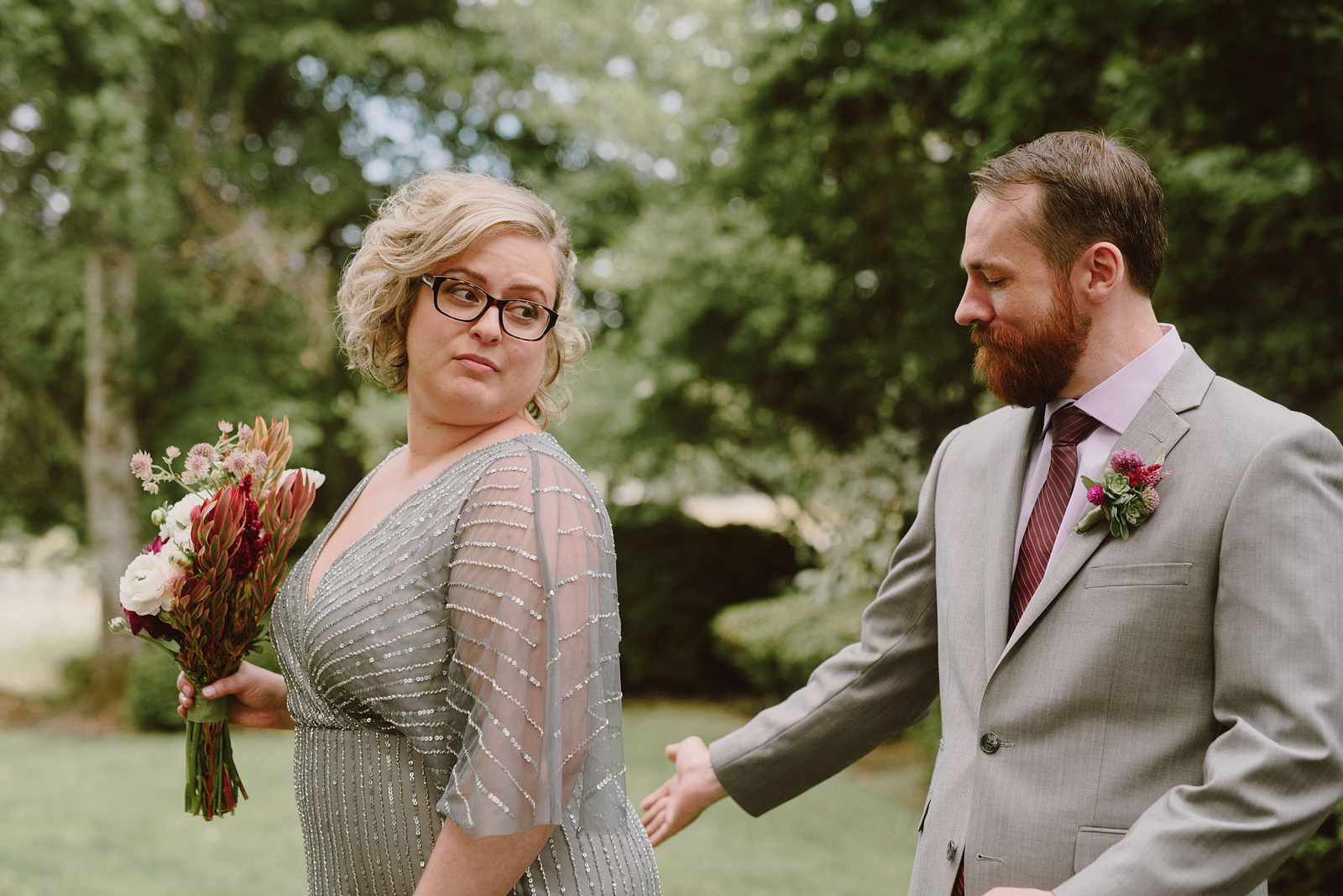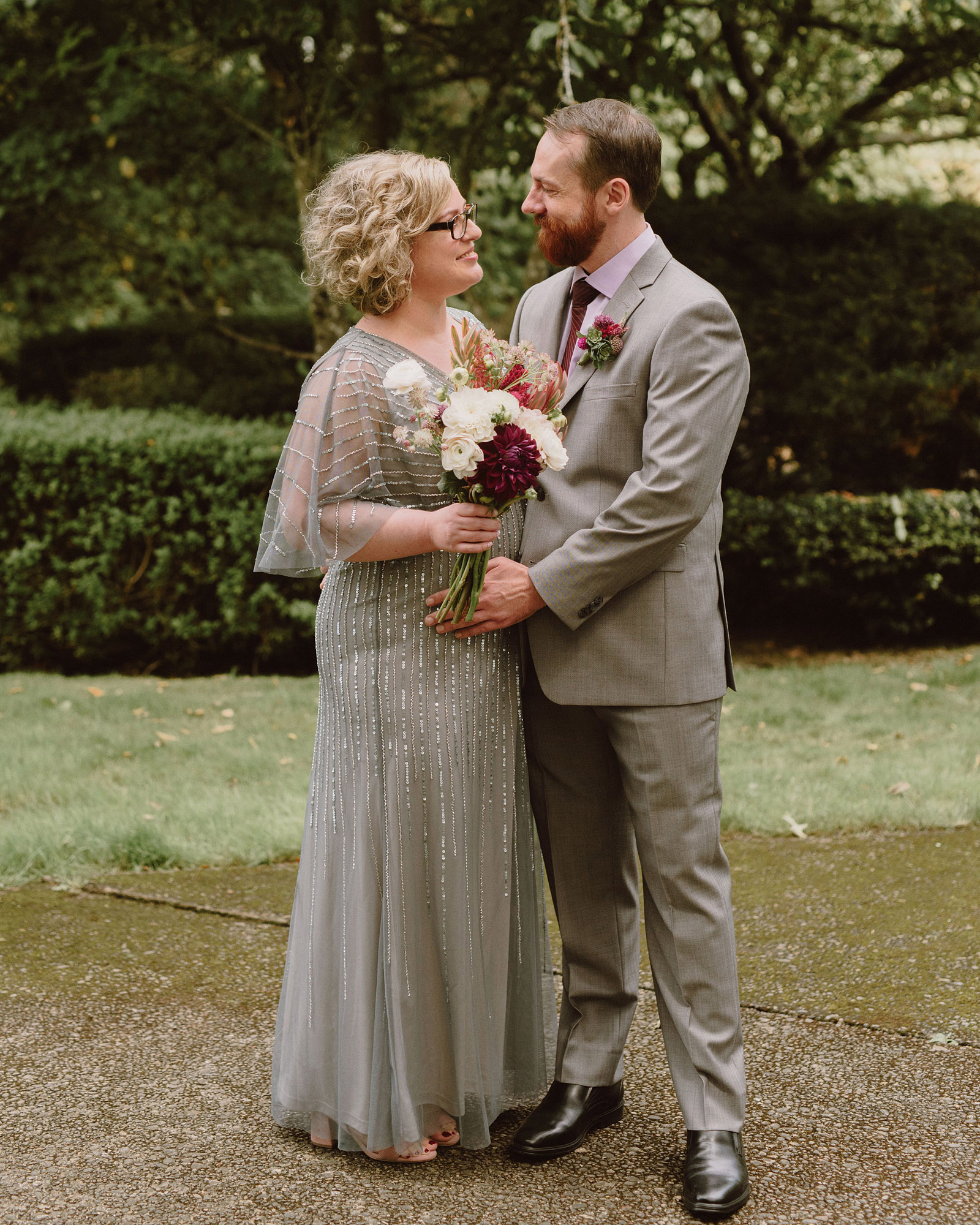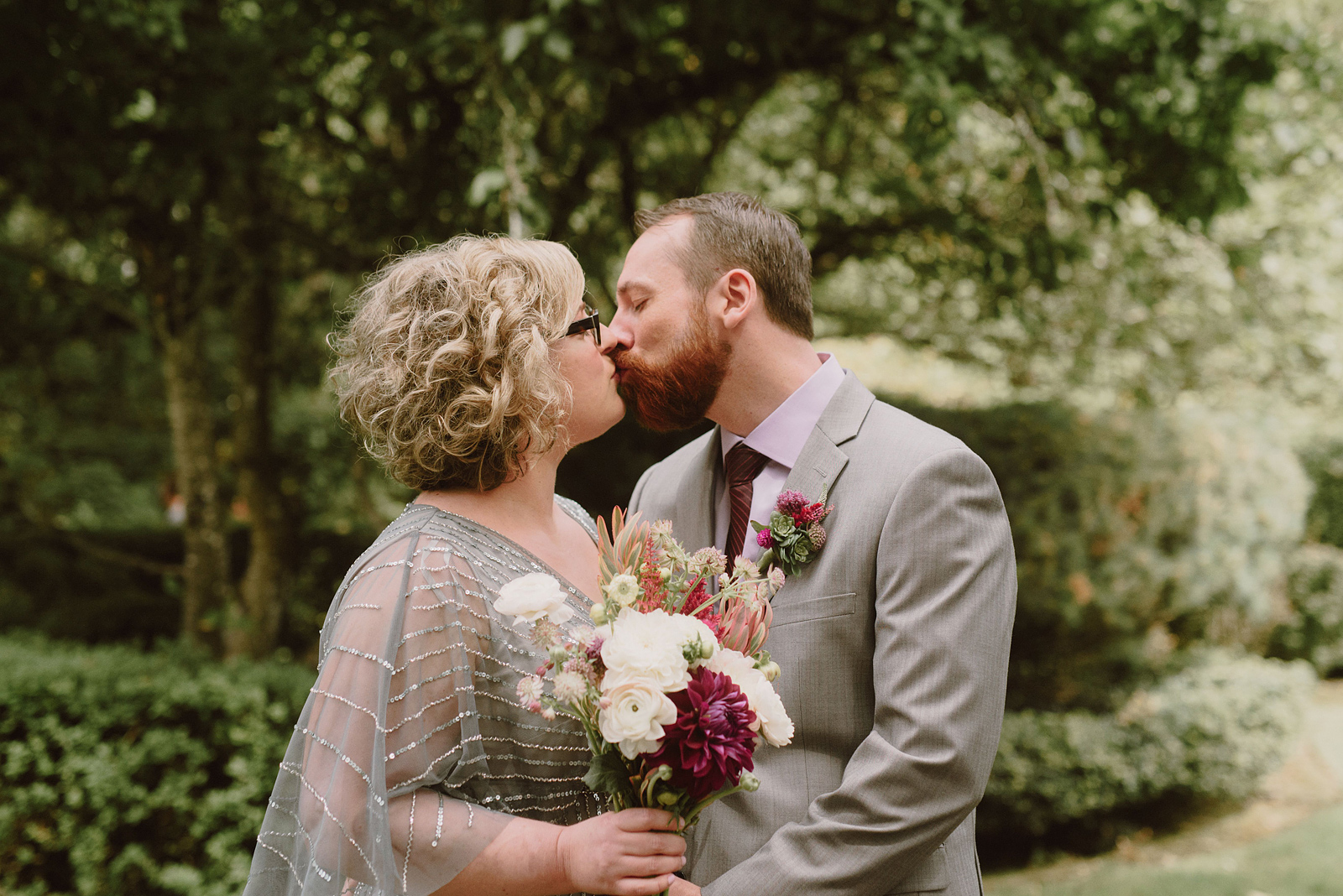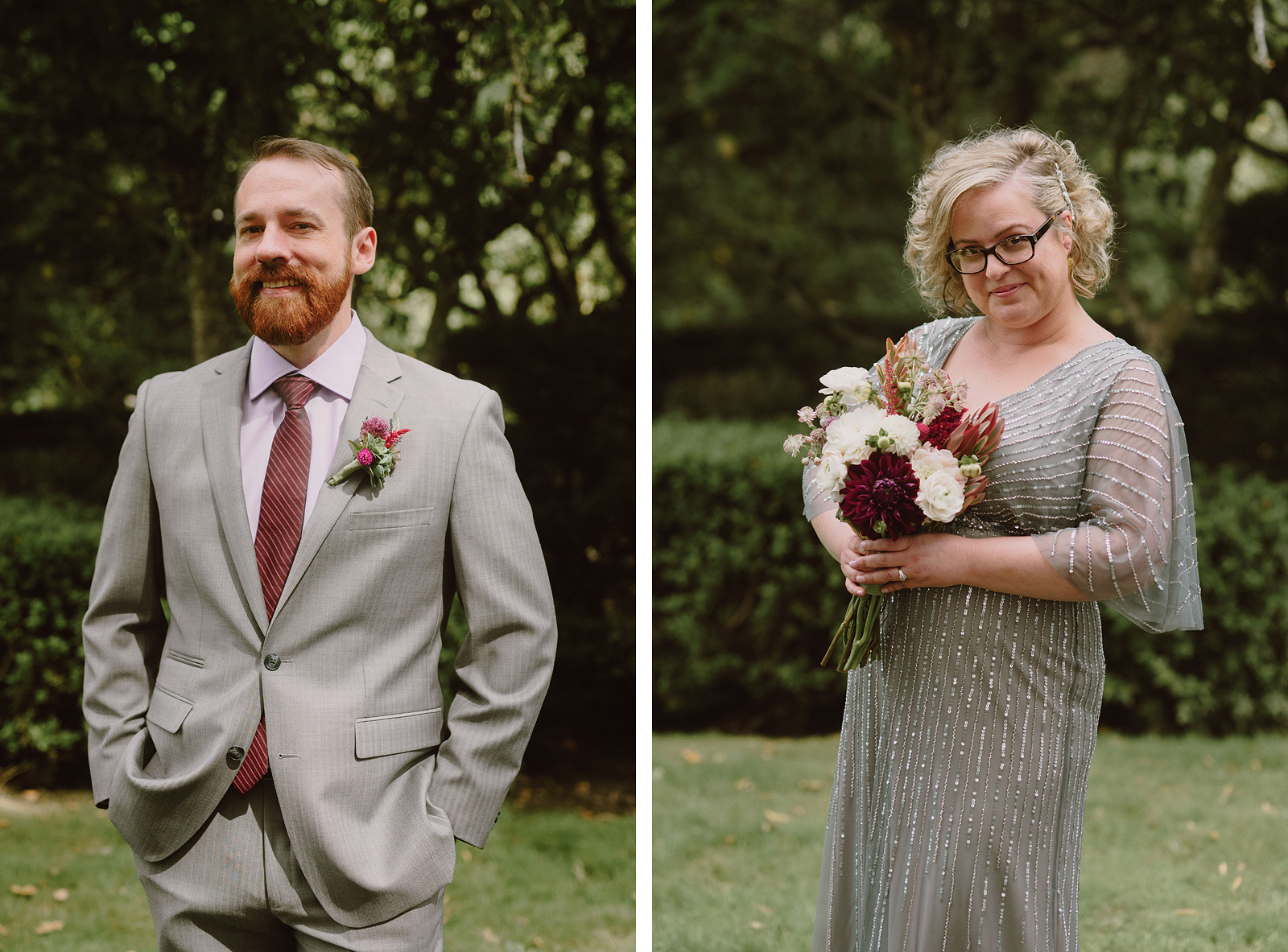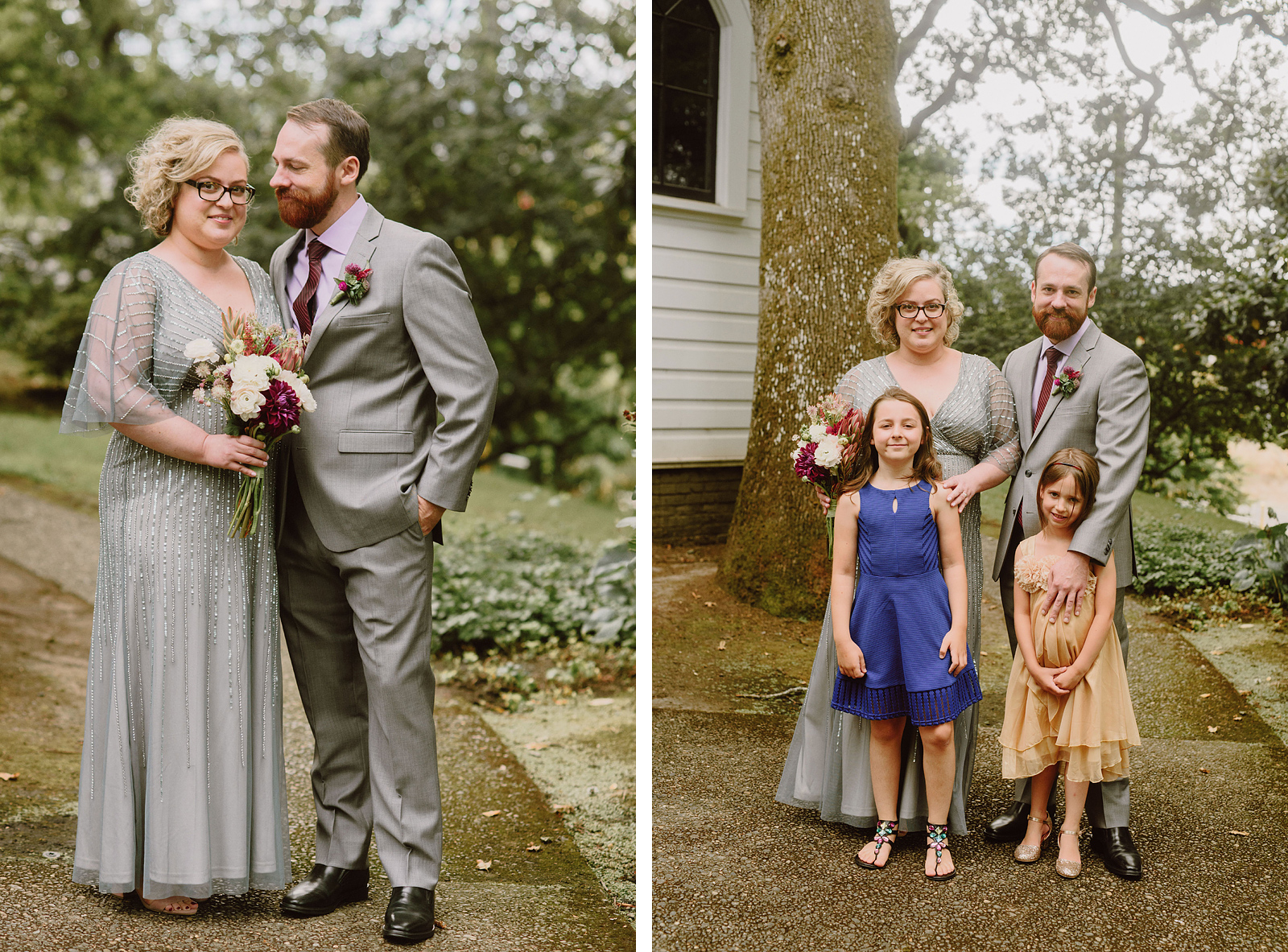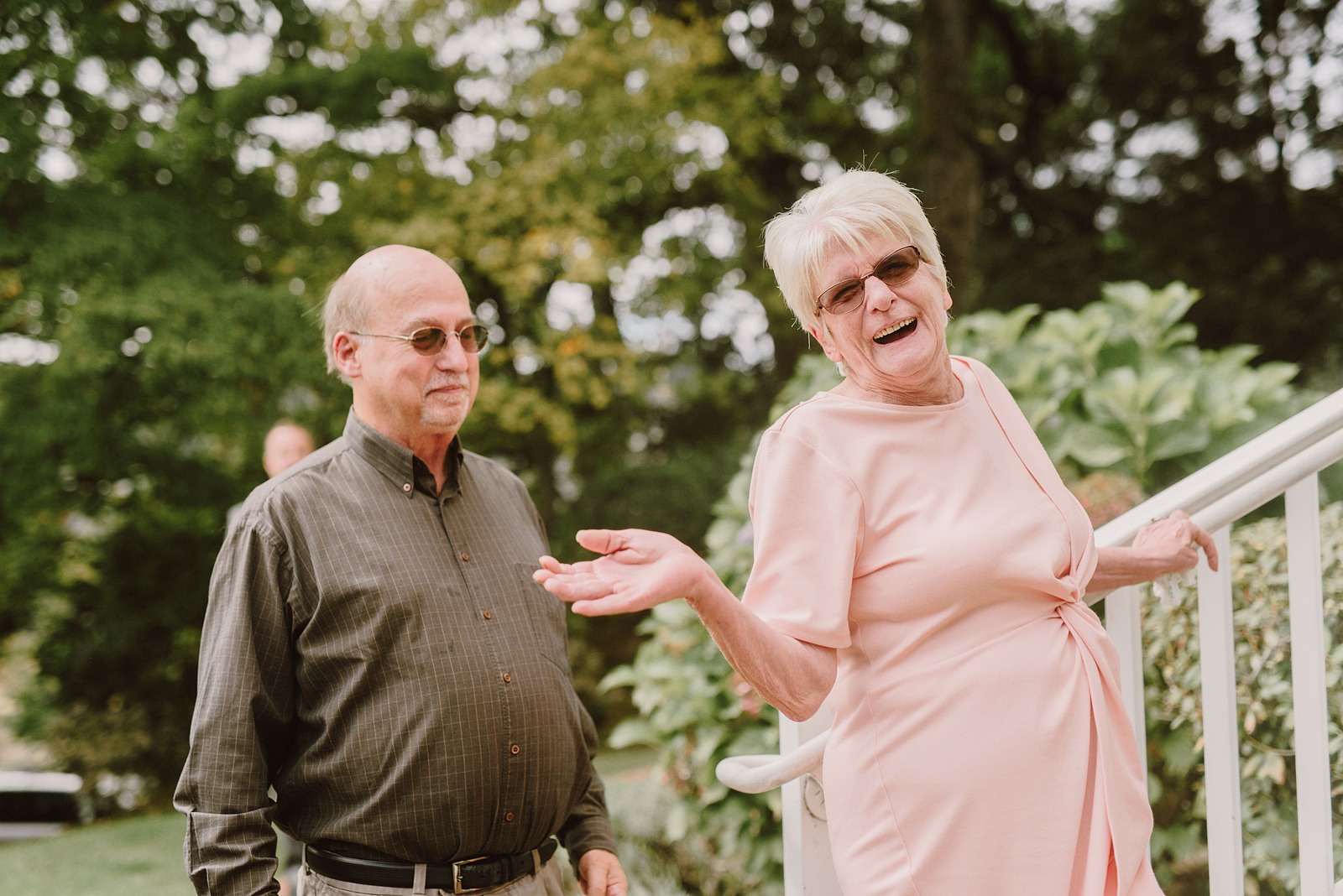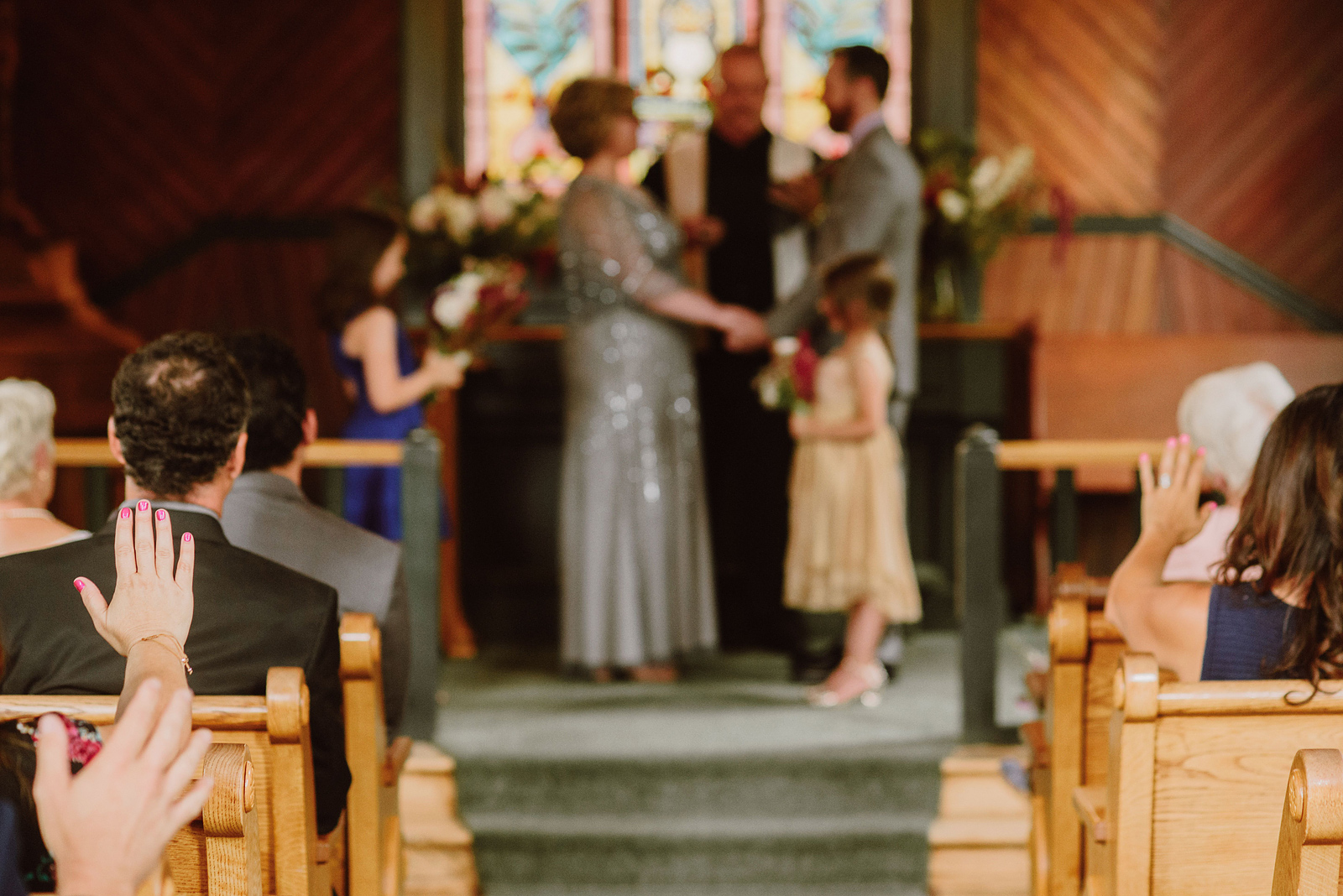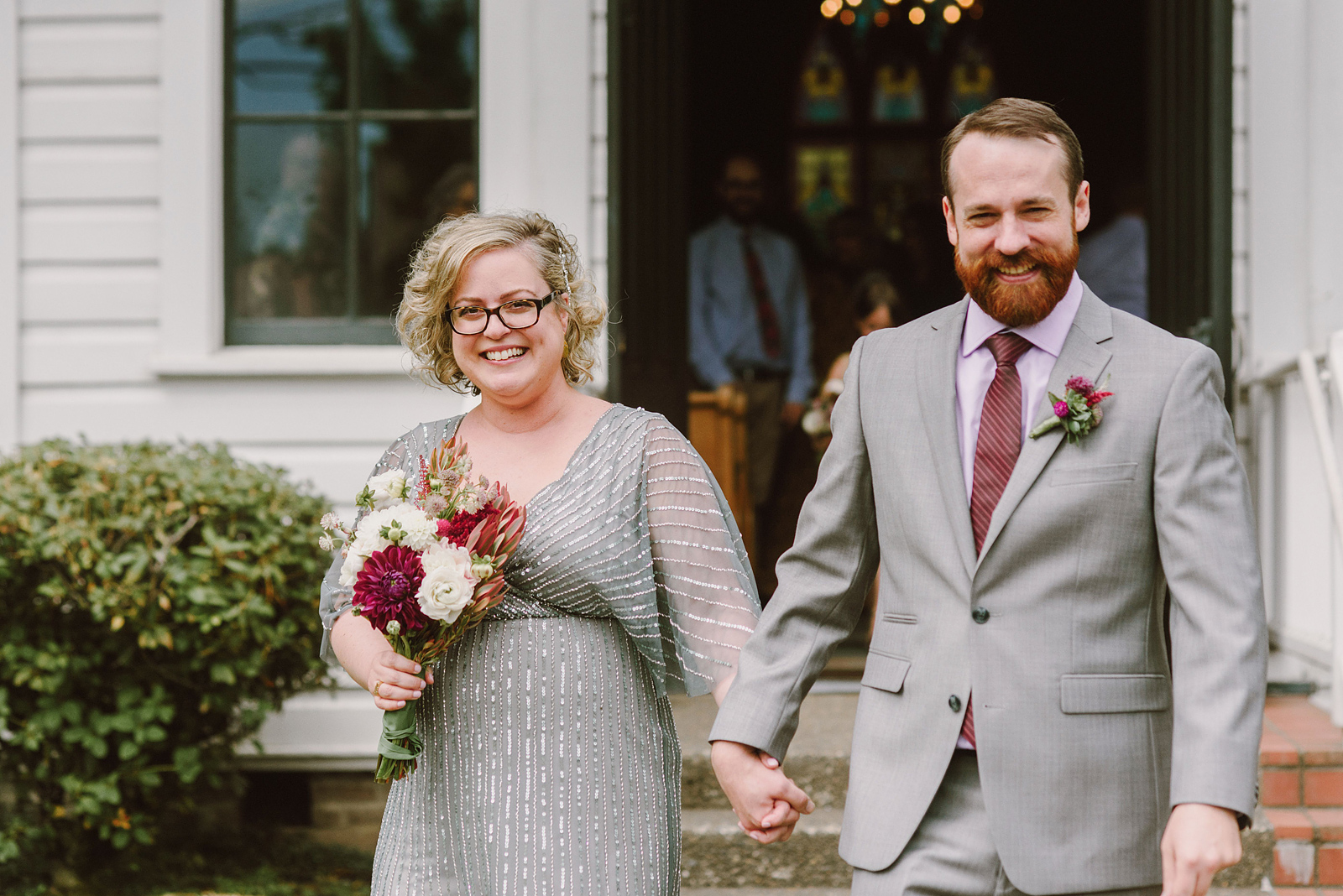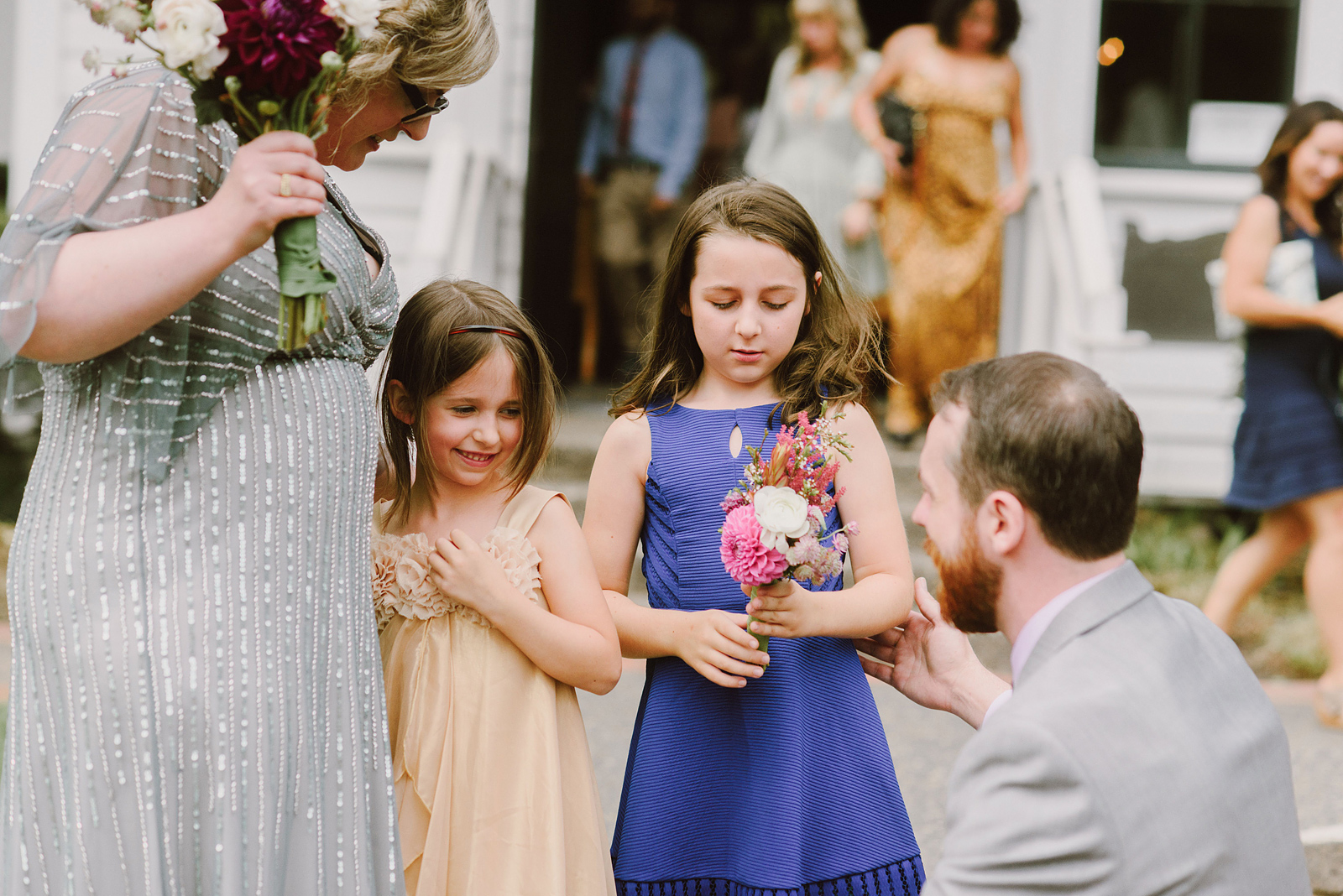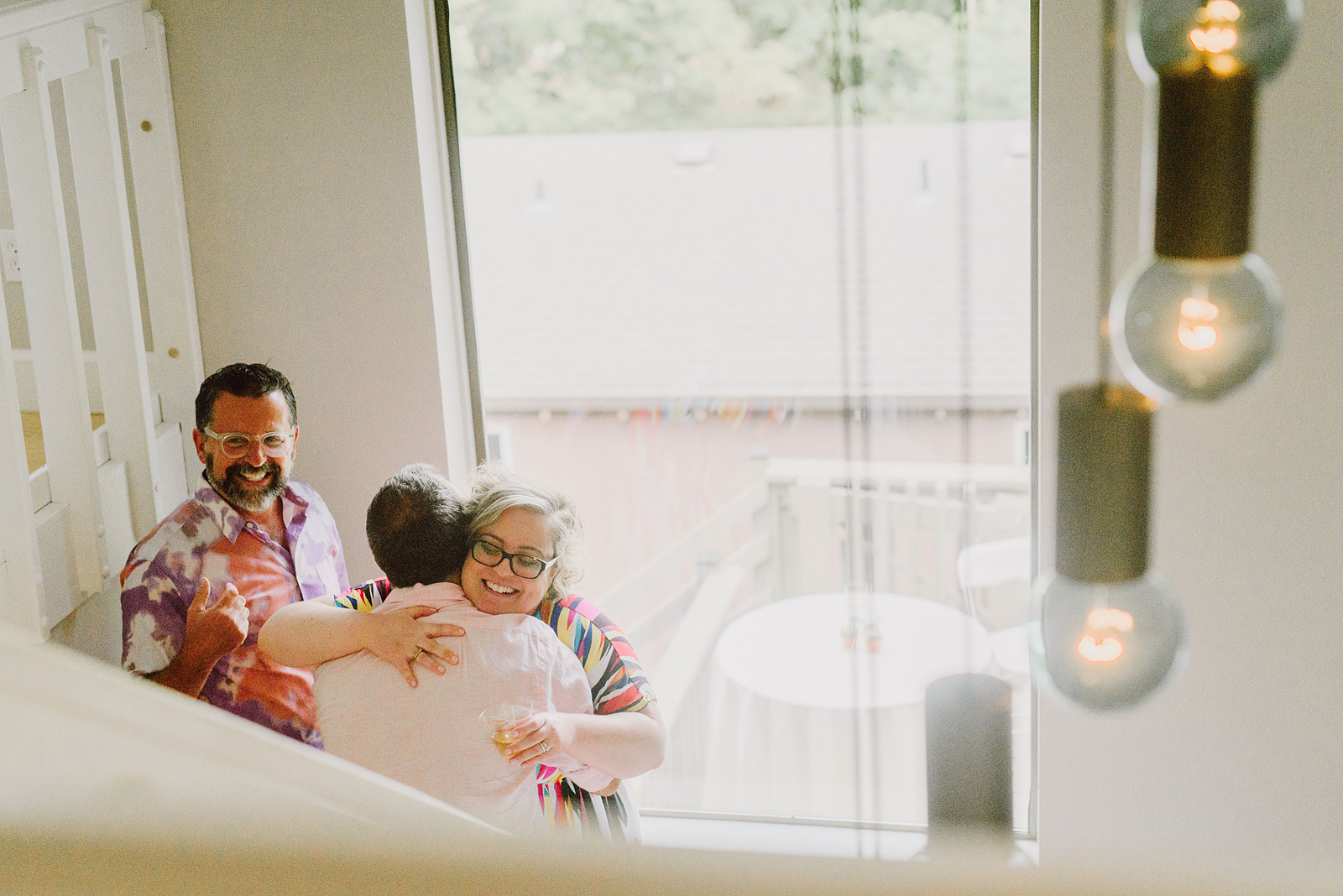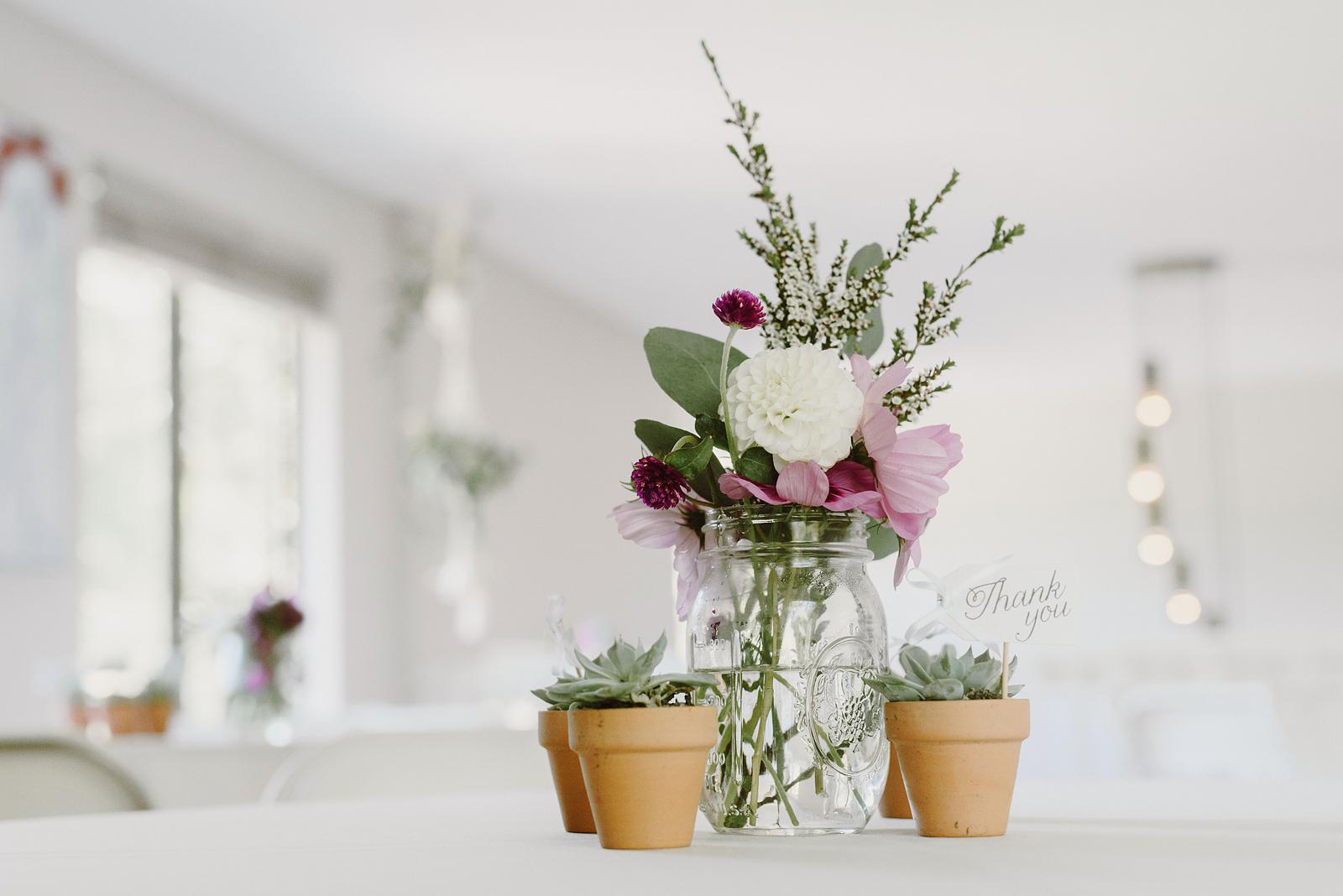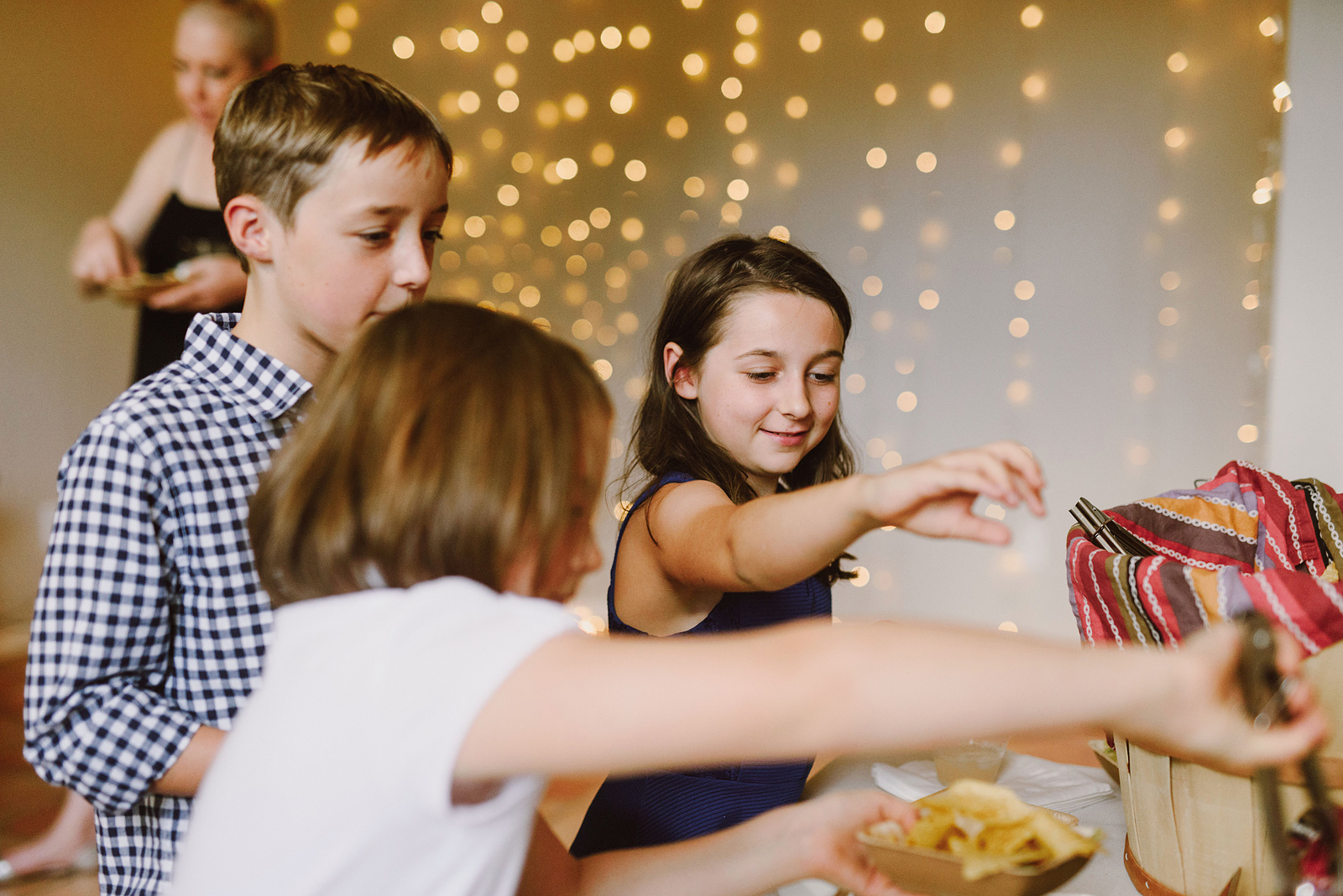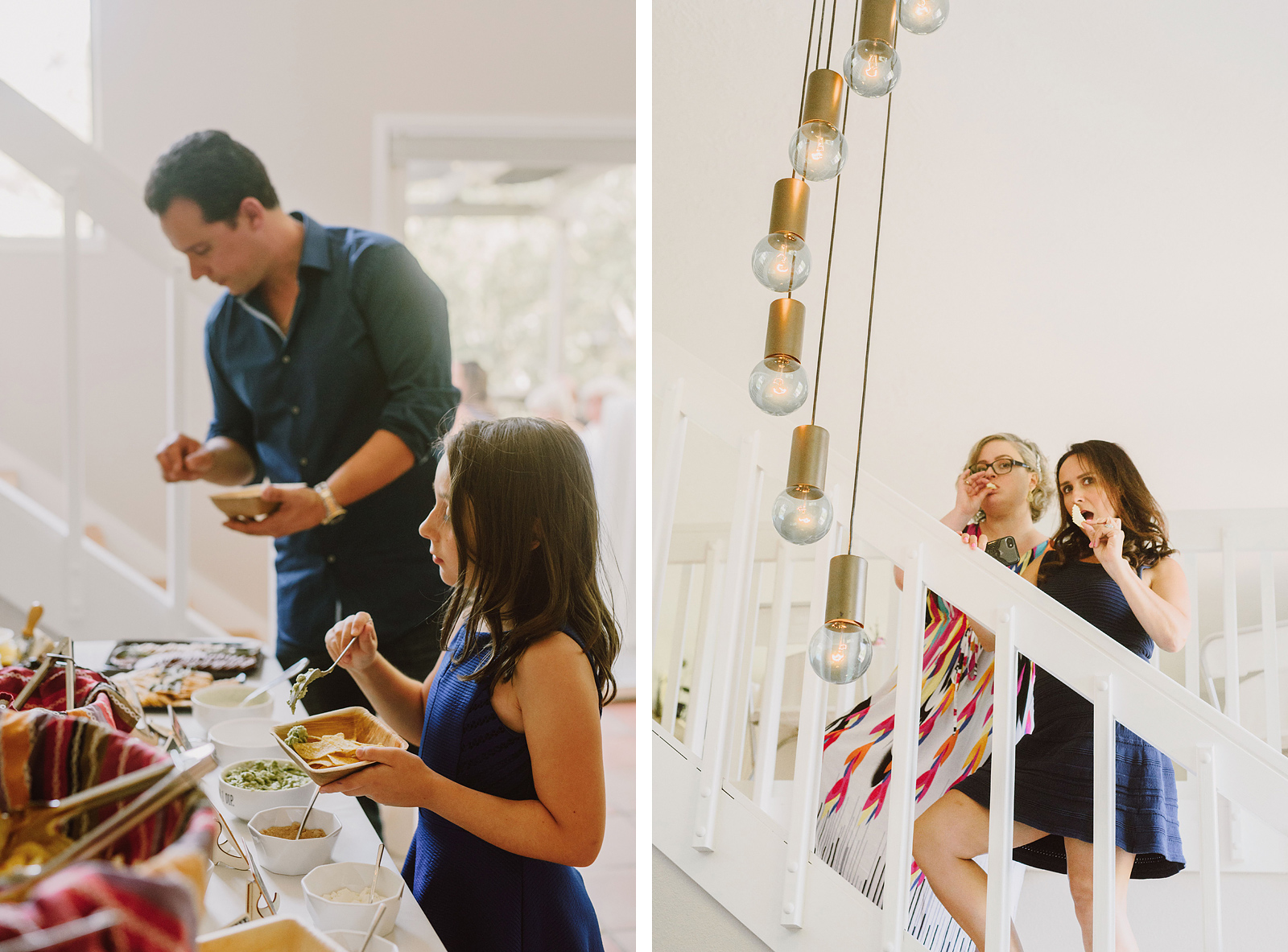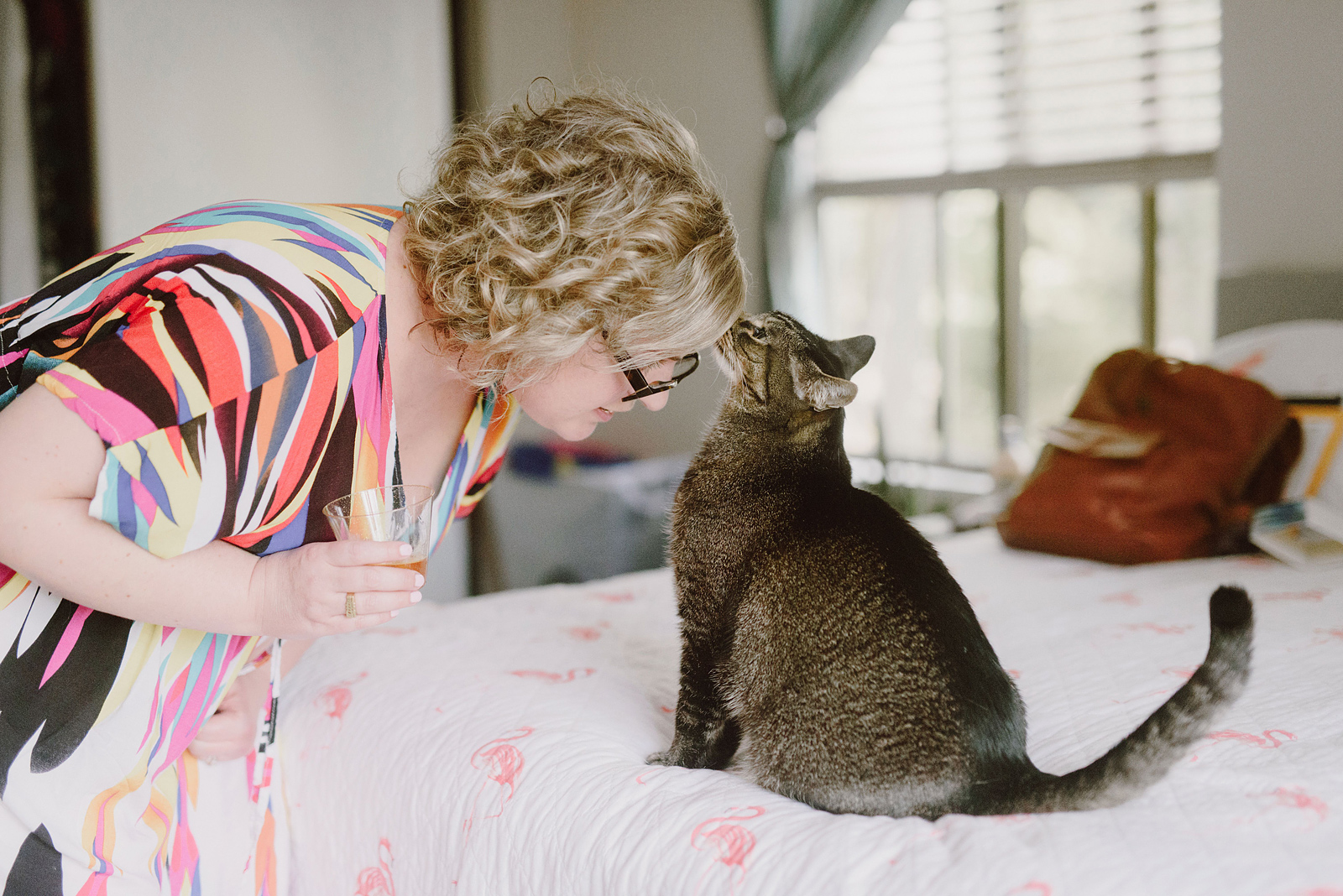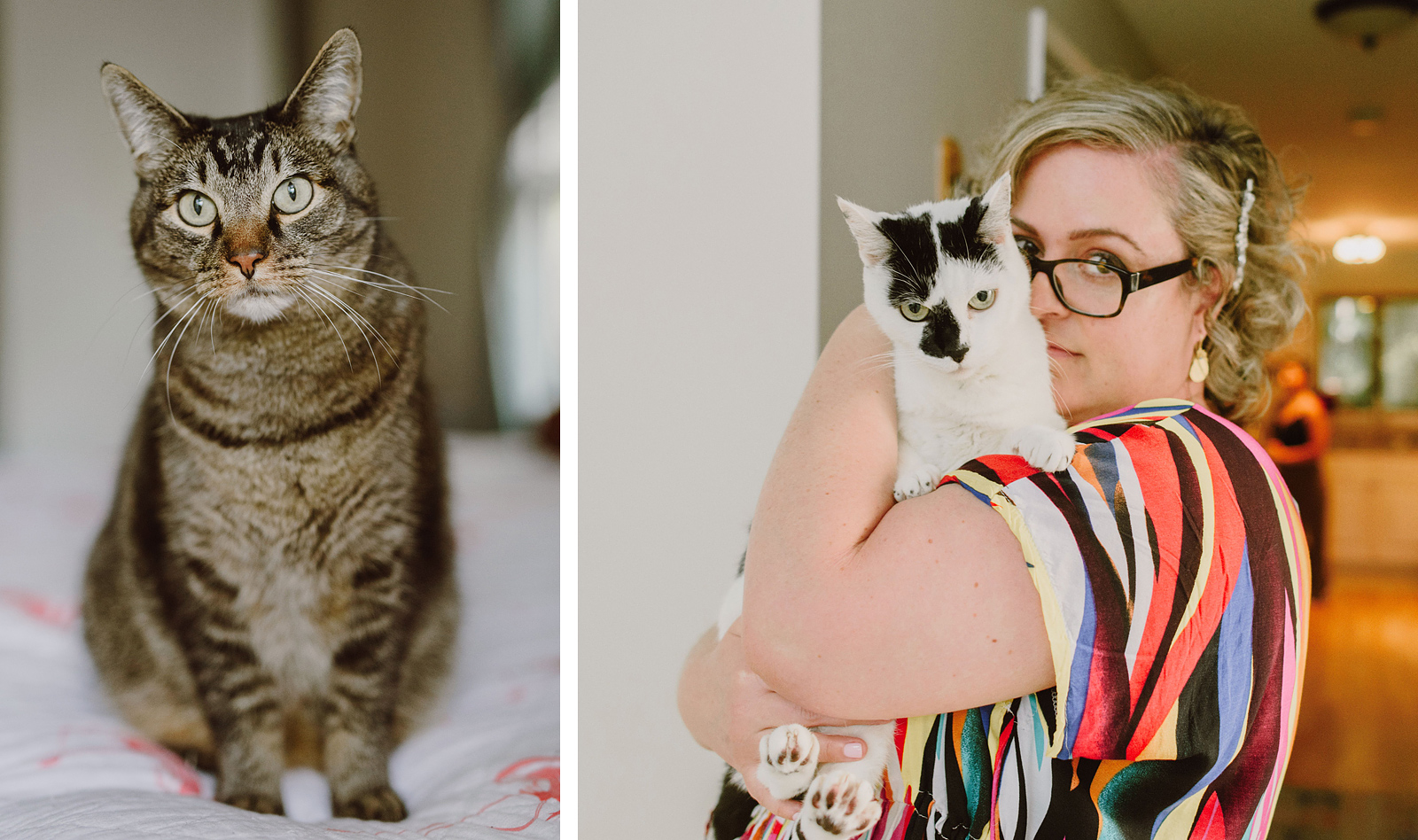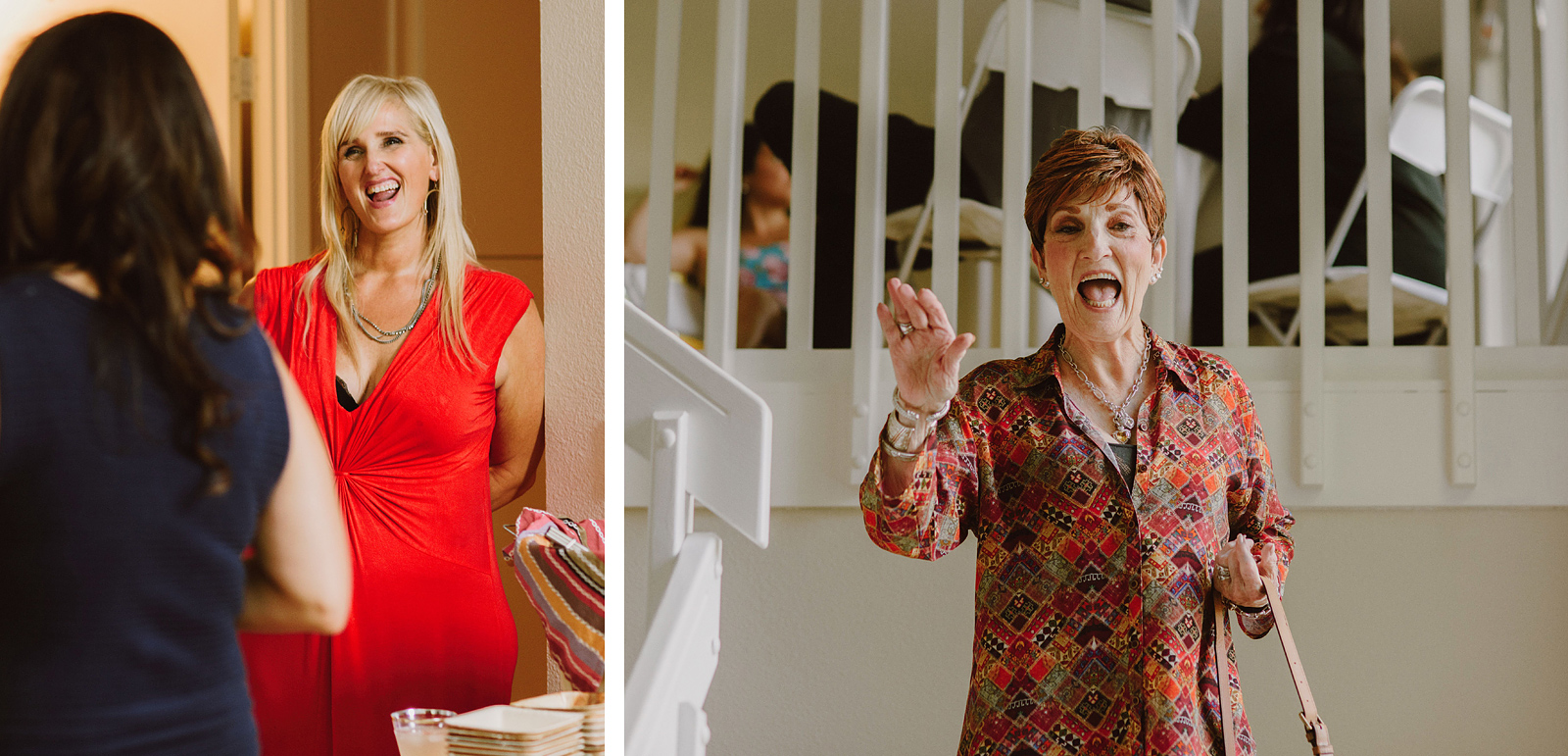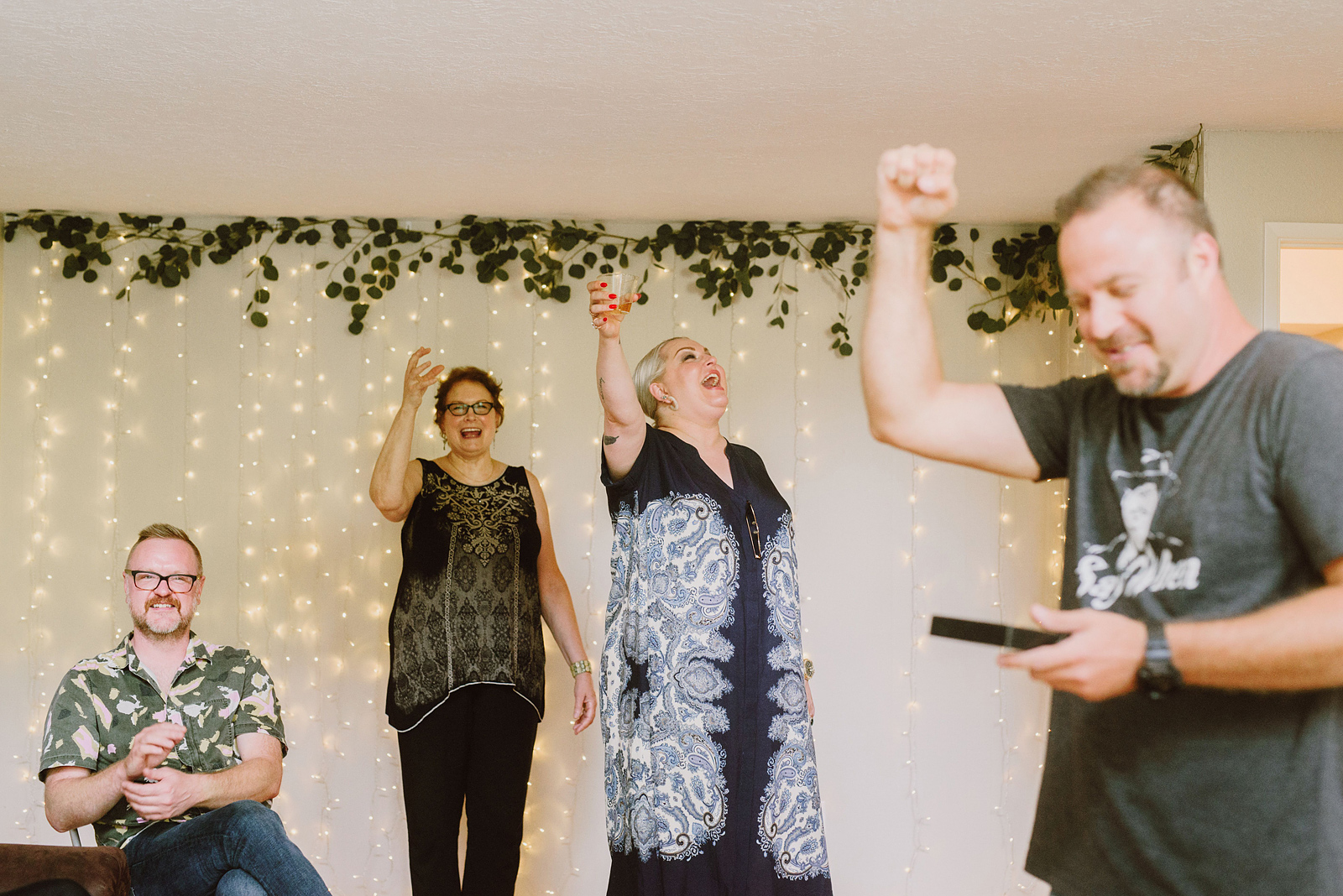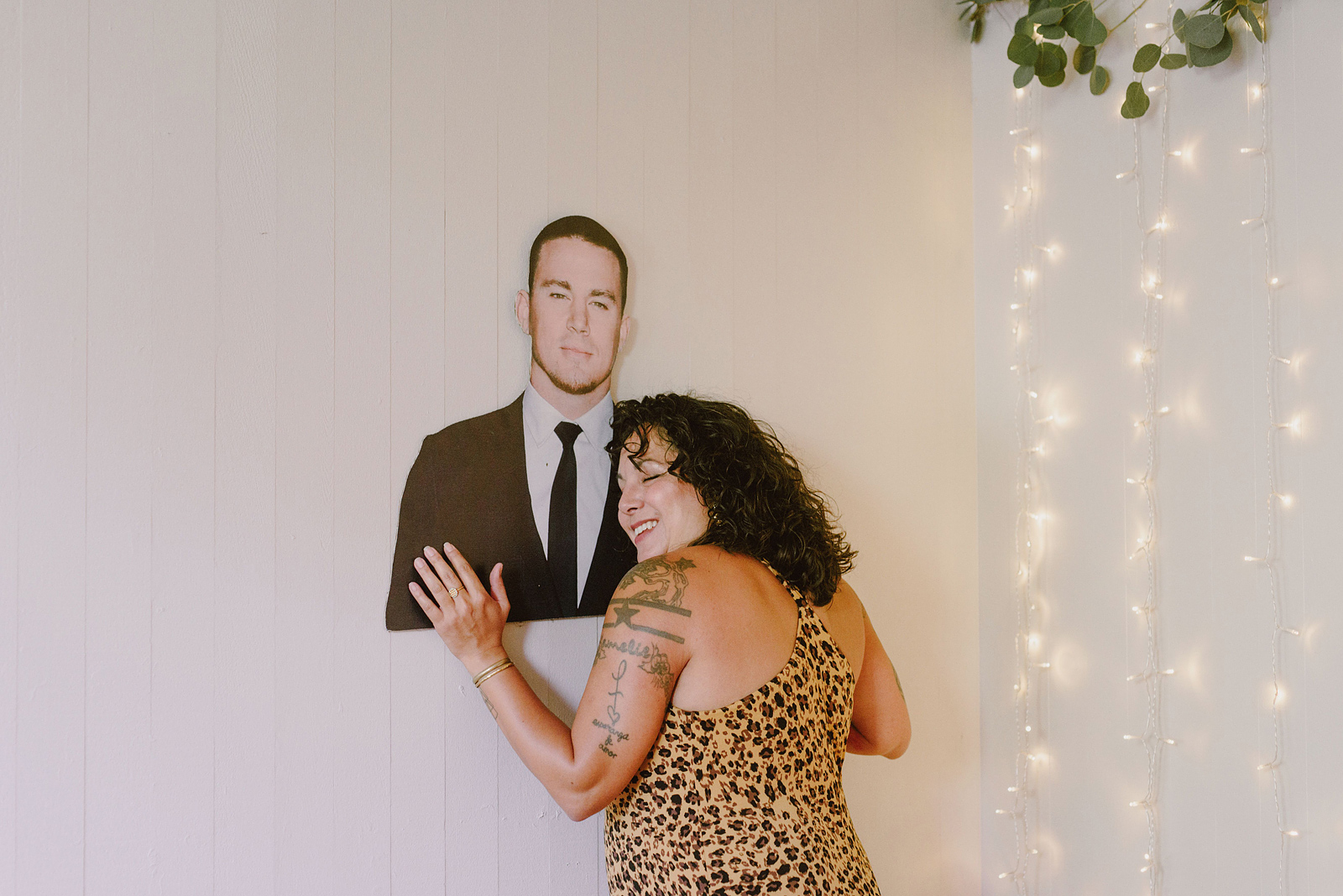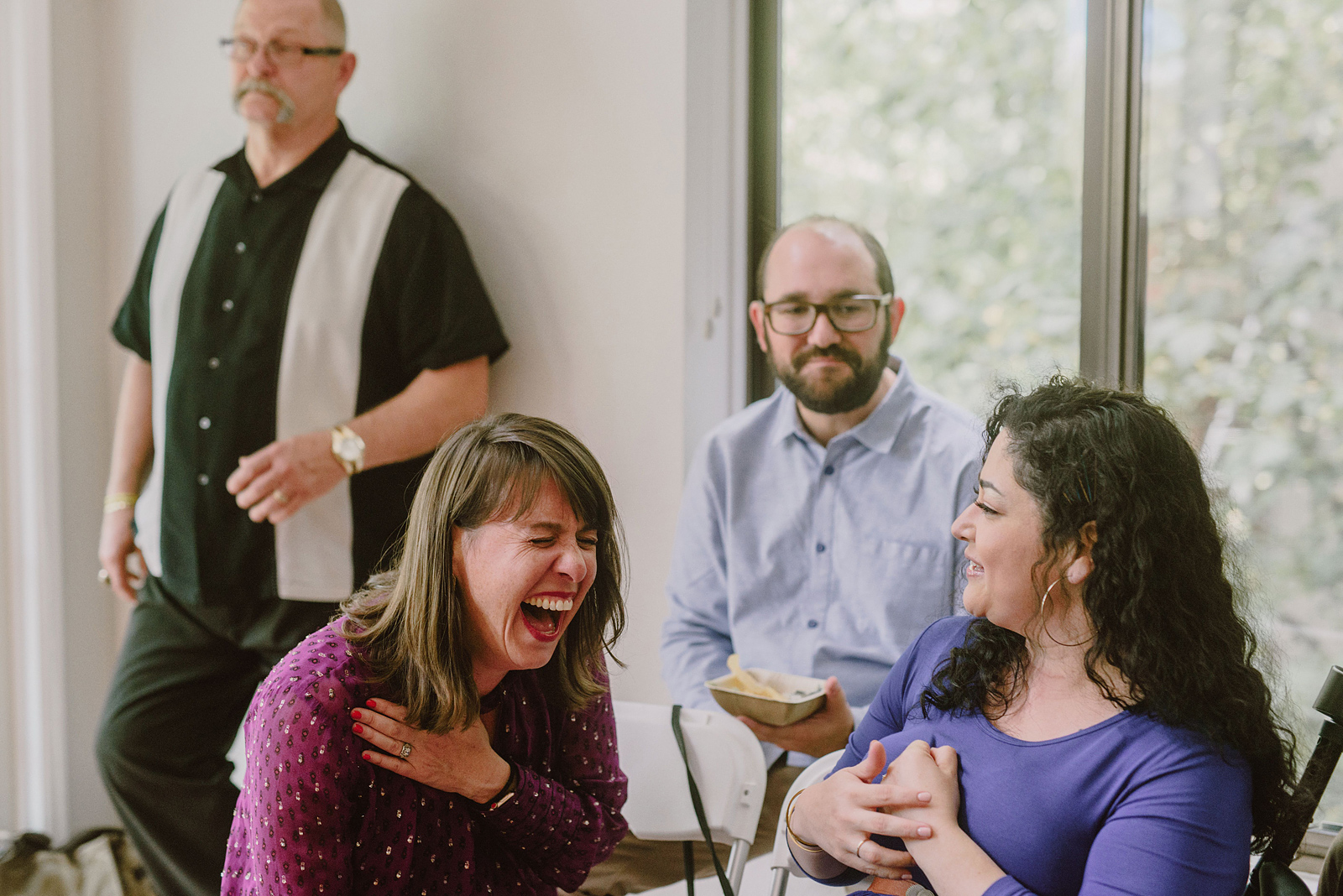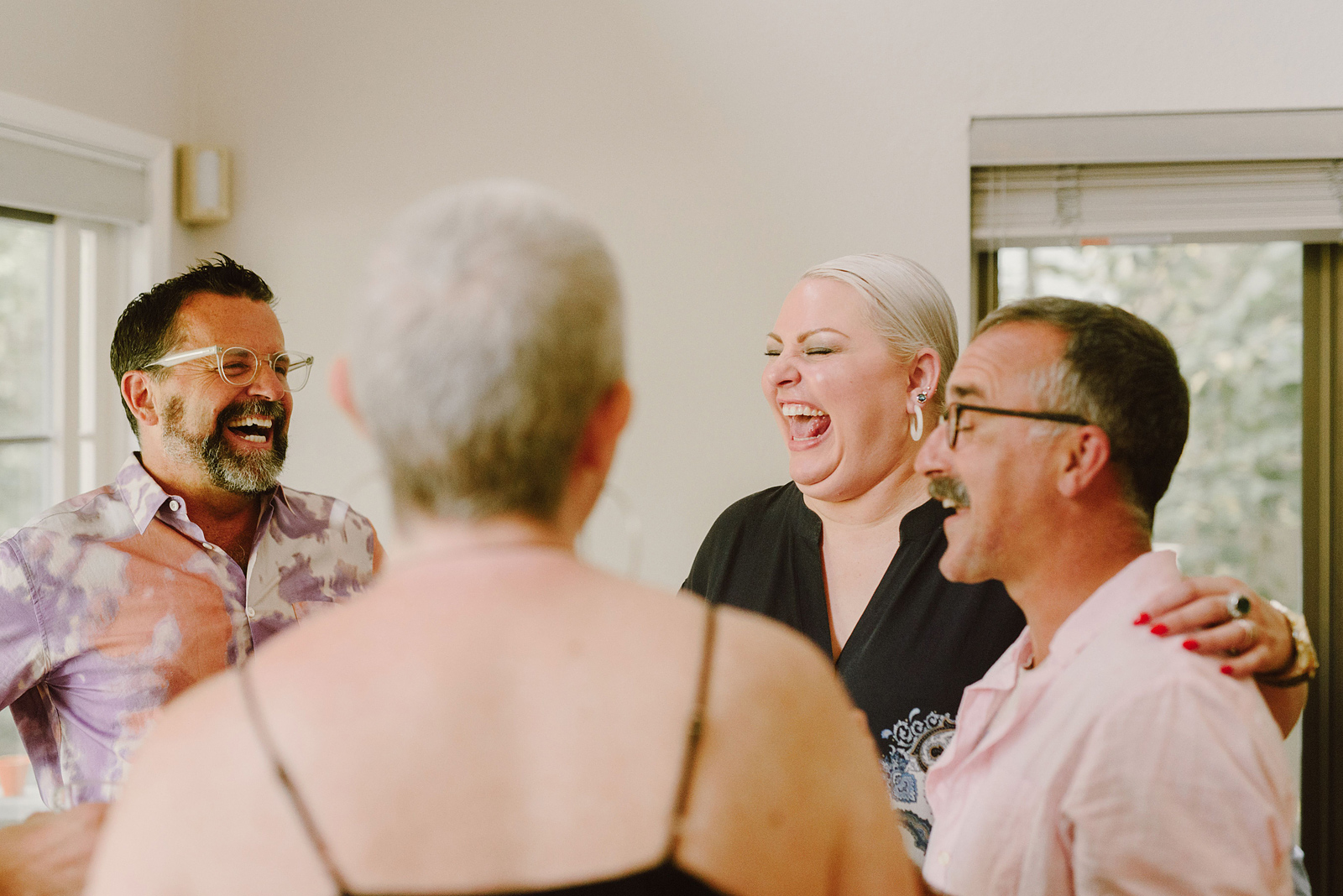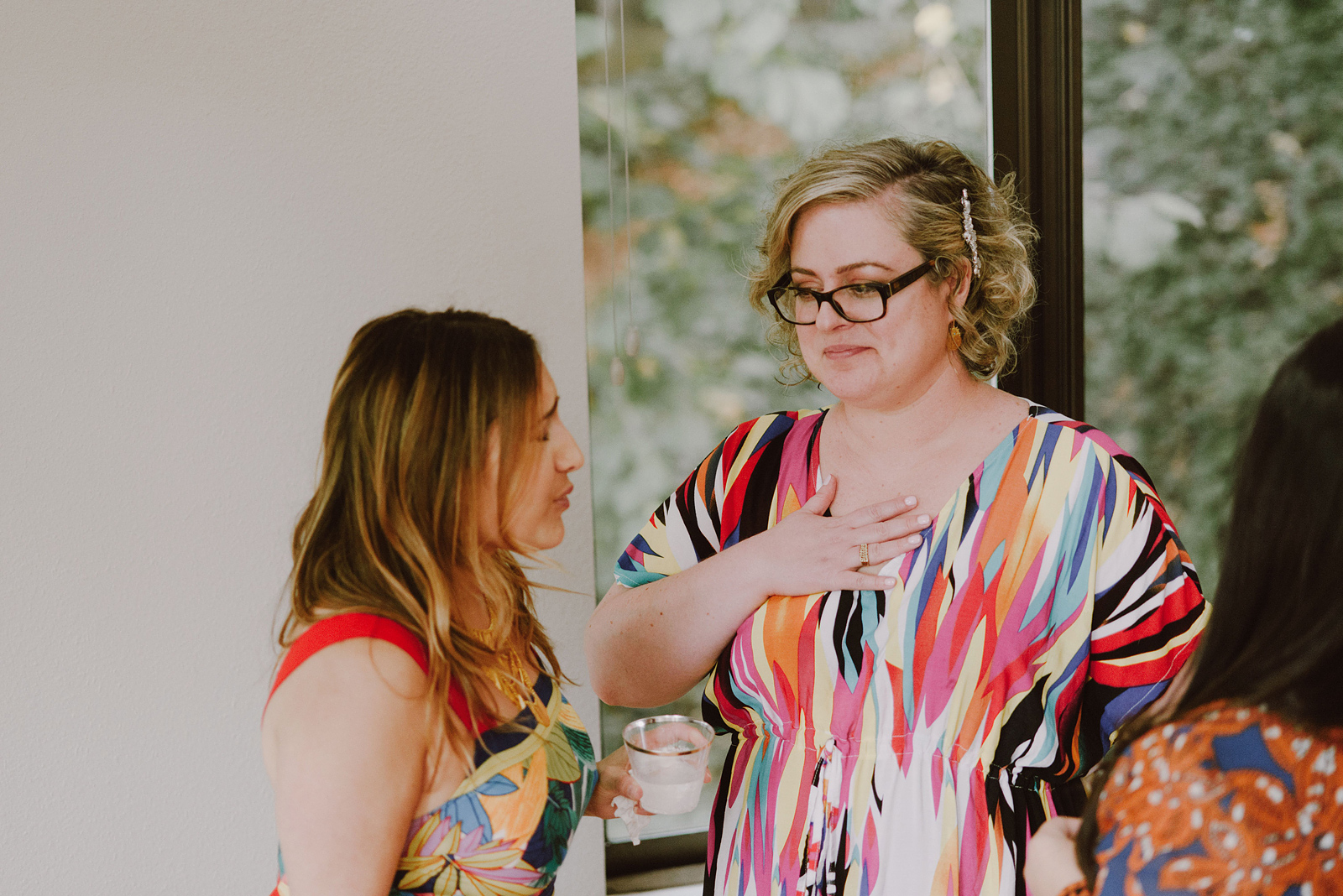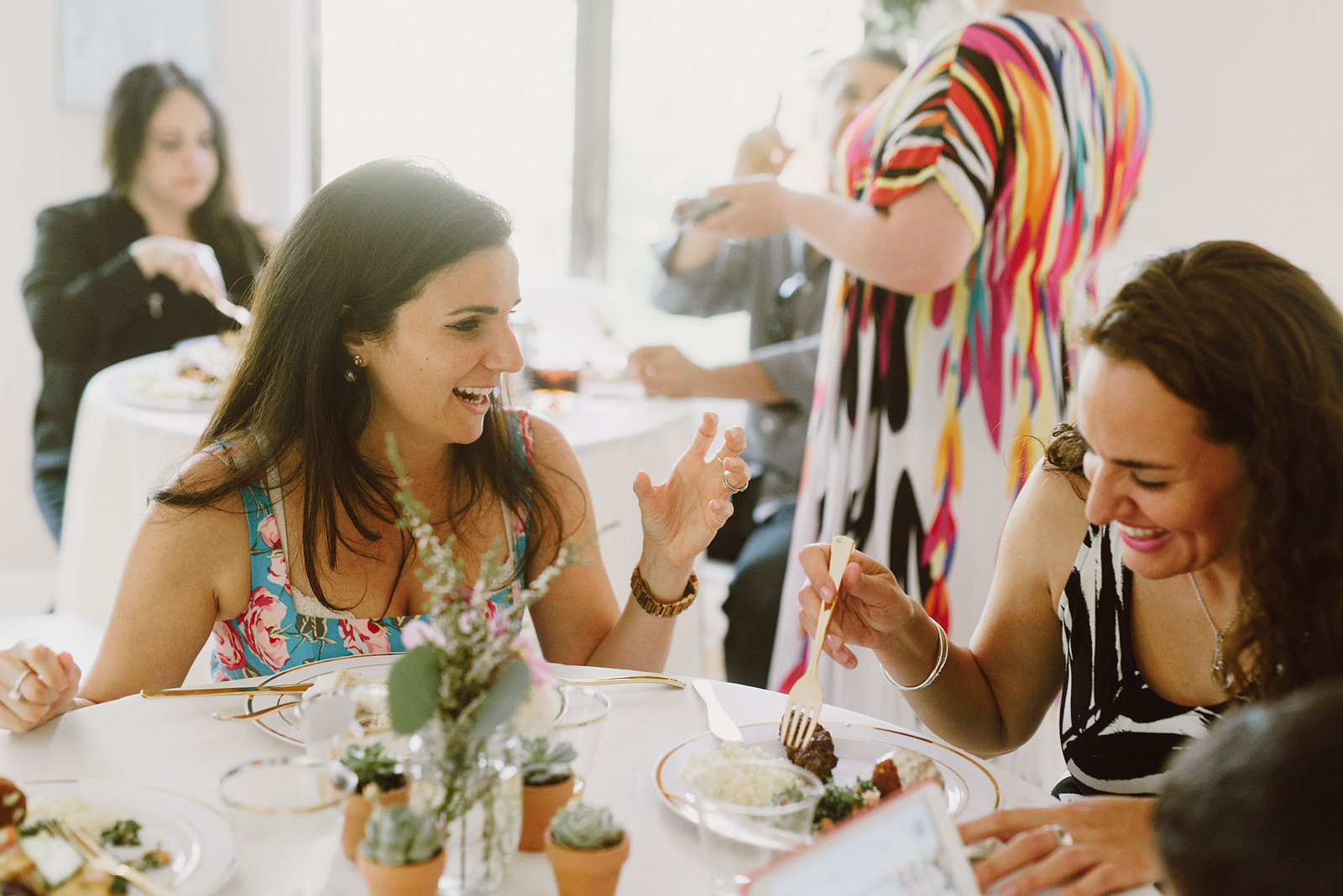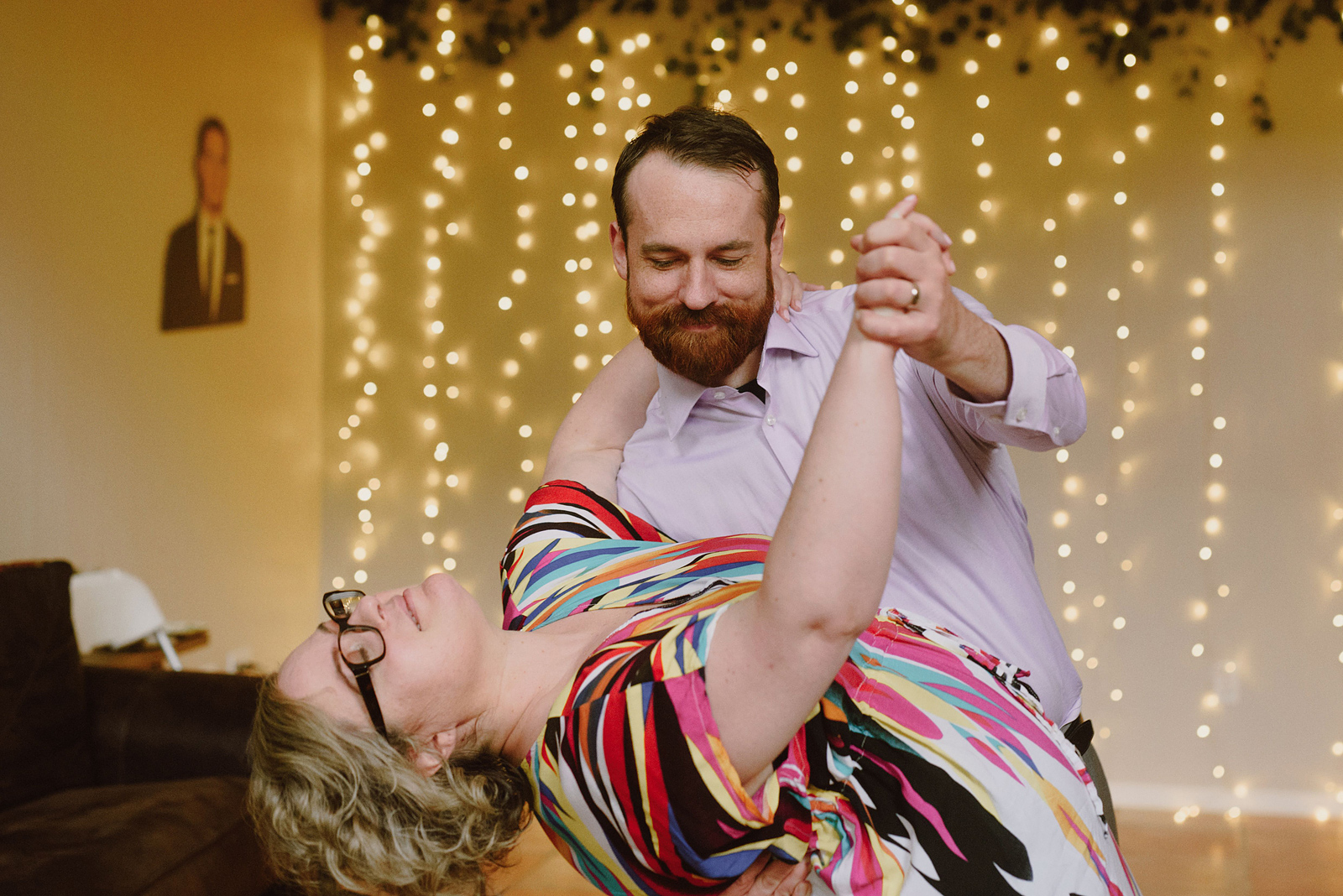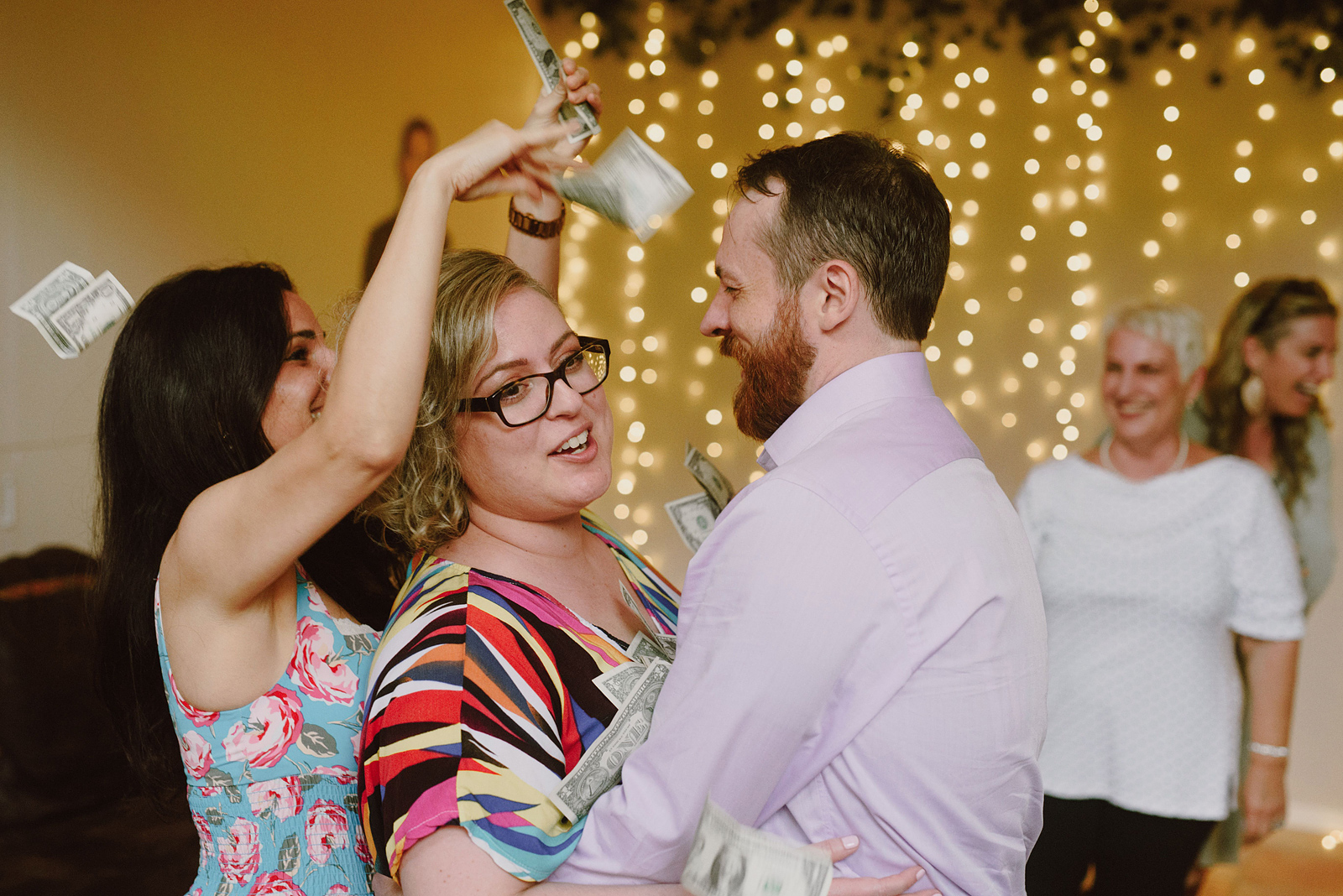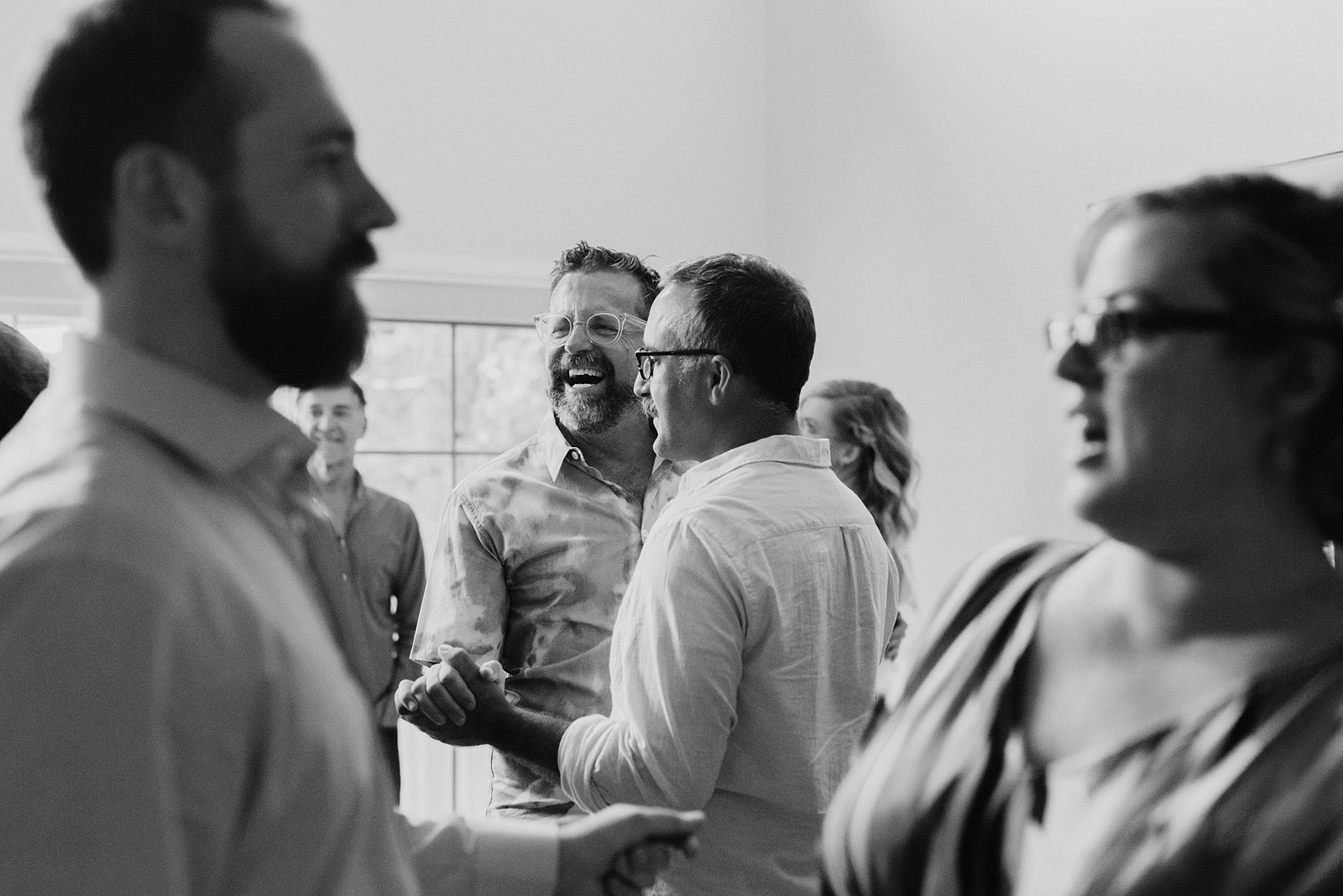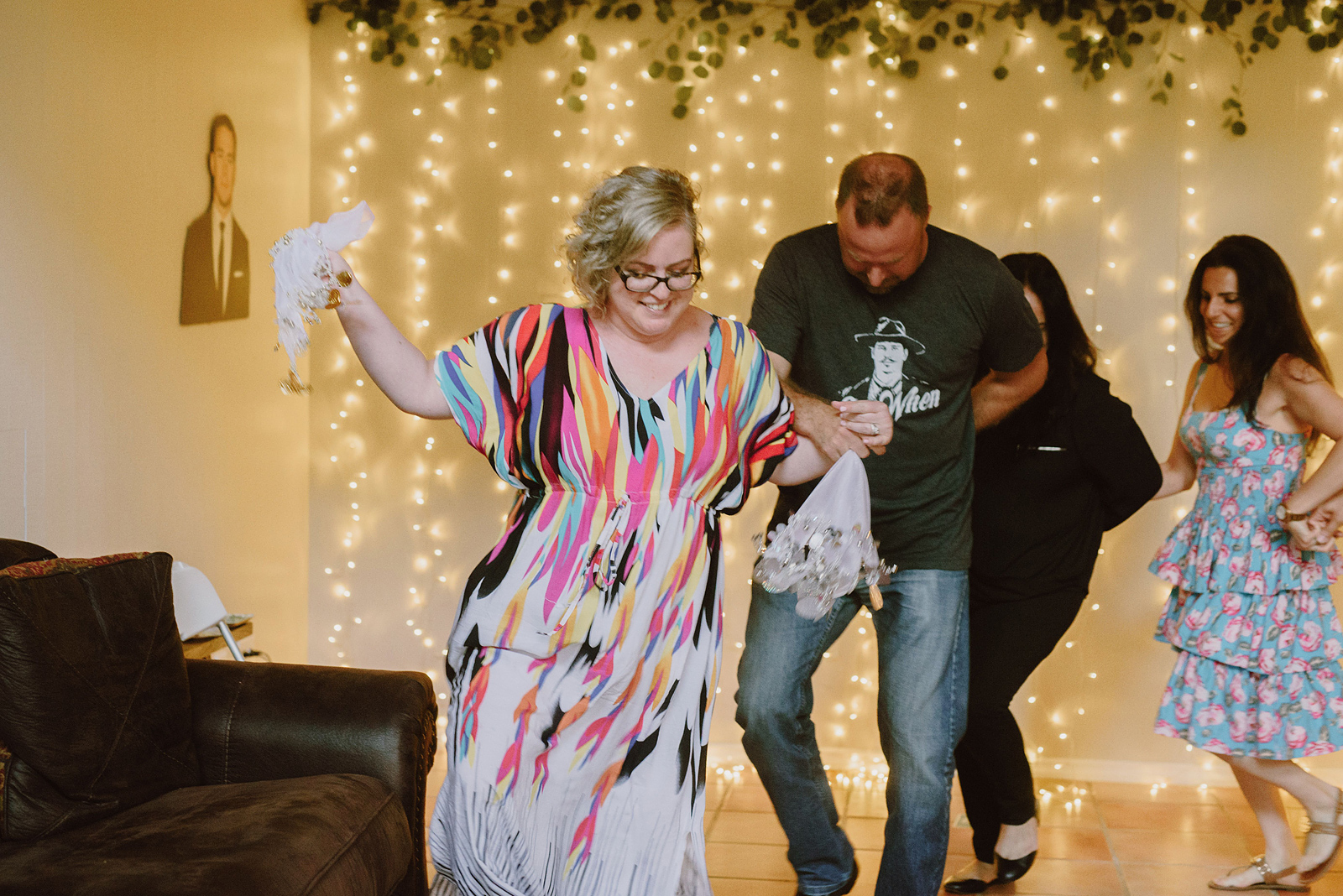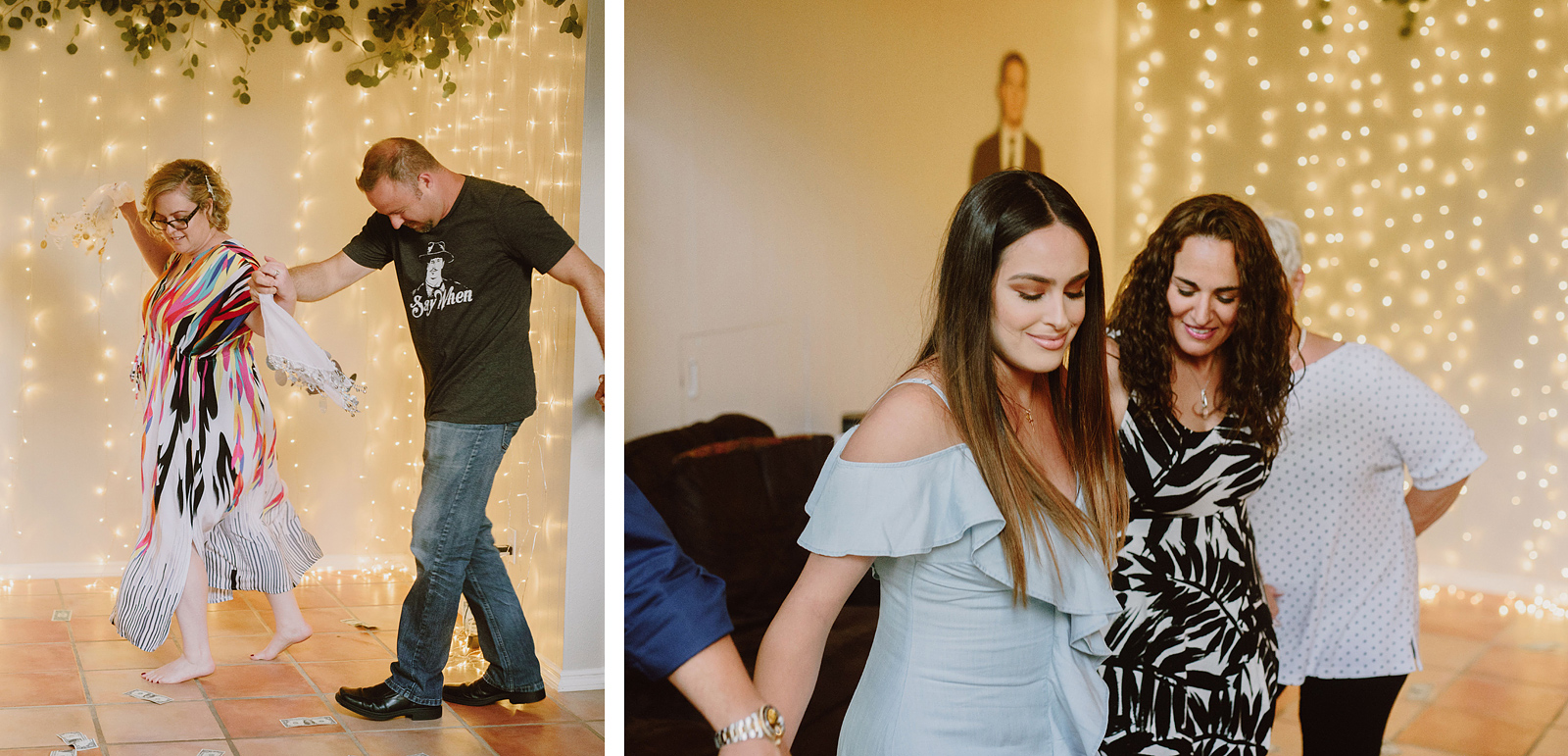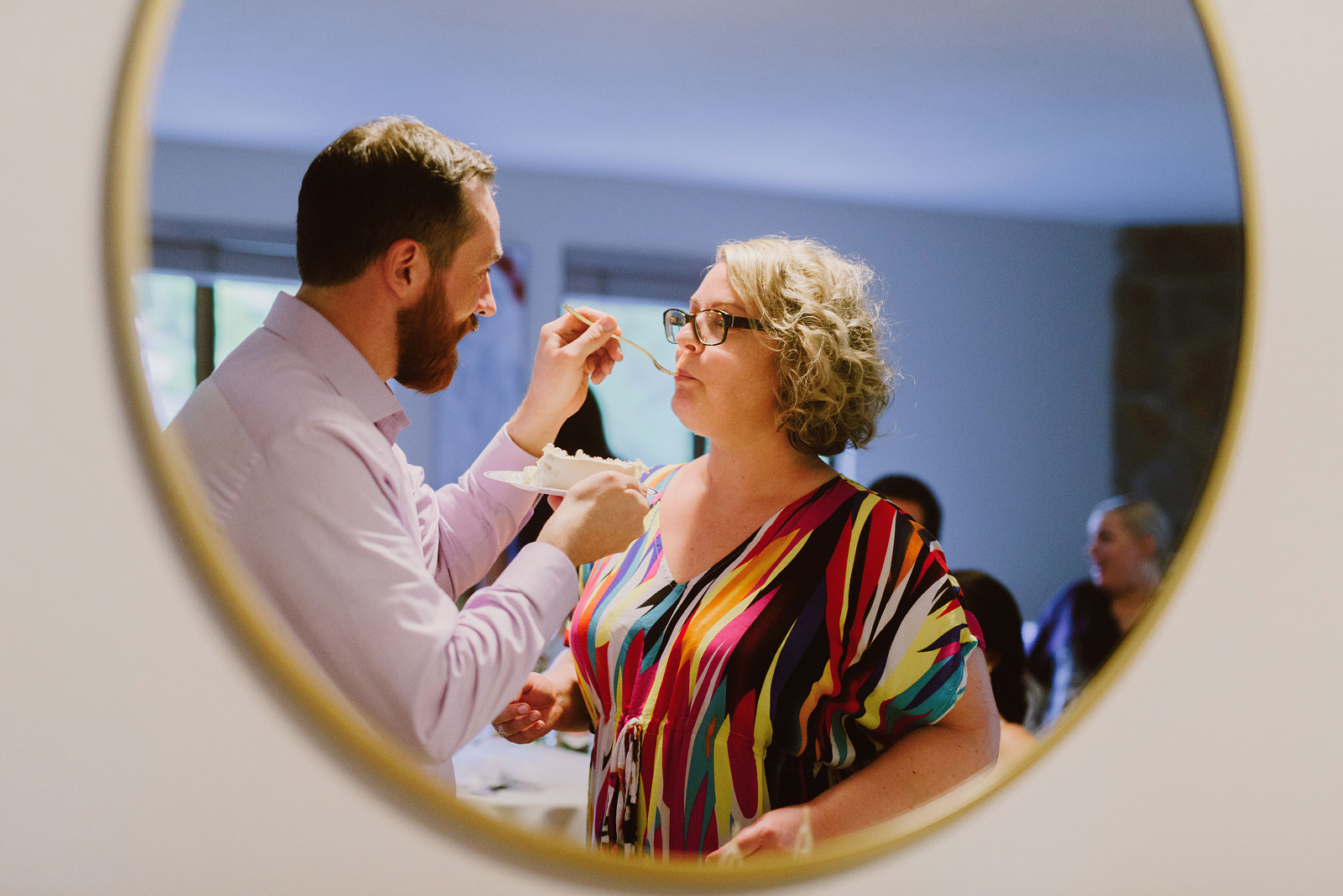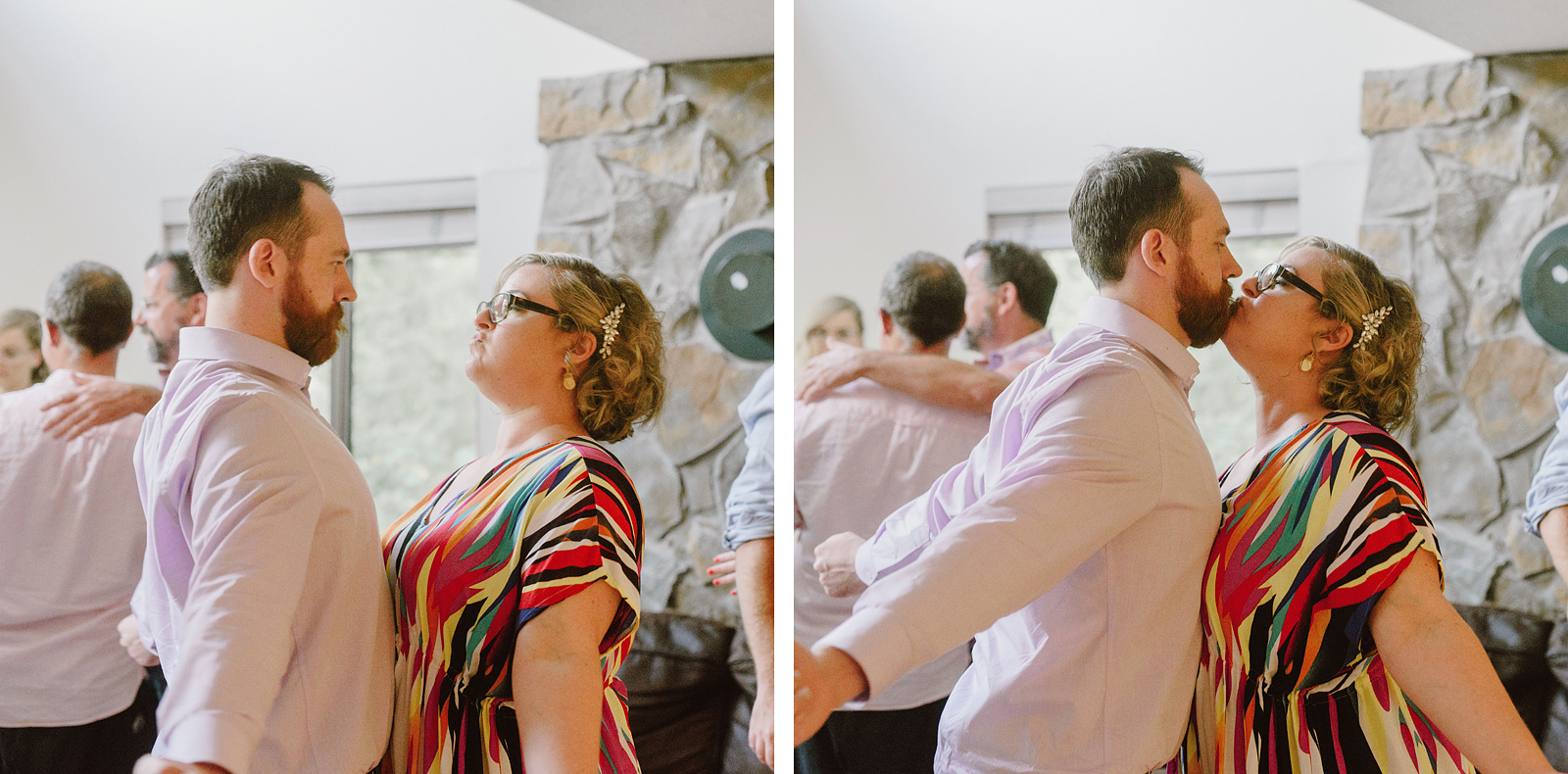 Oaks Pioneer Church Wedding Vendors & Resources