Intimate Ned Ludd Wedding
Consider this the prequel to the last wedding I wrote about. Right before I flew to San Diego I spent the day with Sarah, Jesse and their closest friends and family. I think the most people I've ever photographed at a courthouse wedding was somewhere in the teens… Until now. This tight knit circle rallied downtown for the biggest crowd I've ever seen at a Multnomah County Courthouse wedding.
After some quick photos in the Park Blocks we all boogied up North where everyone got cozy and sentimental in Ned Ludd's beautiful event space, Elder Hall. The day was set to be a success no matter what, thanks to the people involved and their love for each other. But the impassioned speeches and custom temporary tattoos were an especially sweet touch. At the end of the night Sarah and Jesse enjoyed an impromptu dance in the parking lot. Everyone scrambled for their phones to record the sweet surprise. The cherry on top of a magnificently sweet day.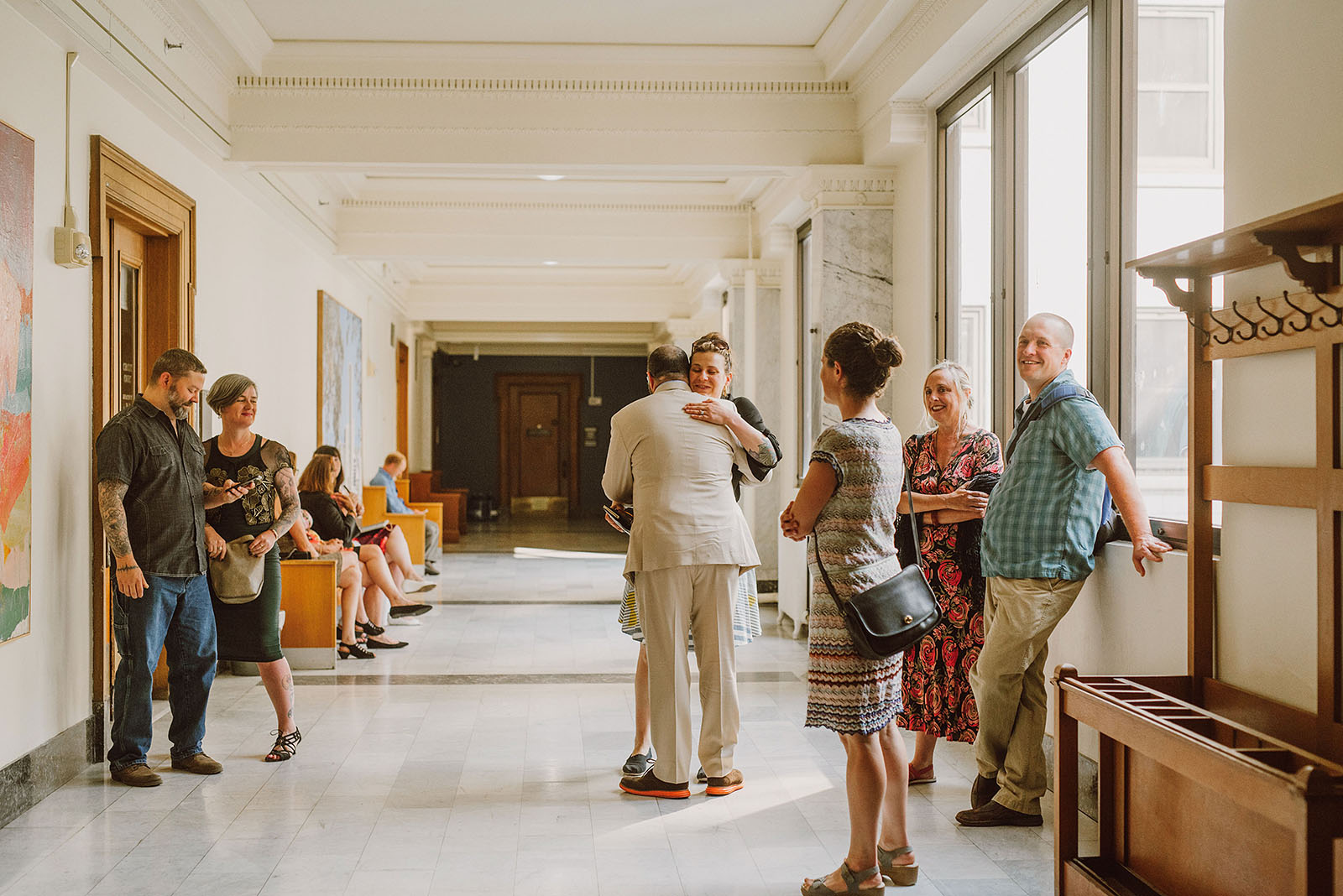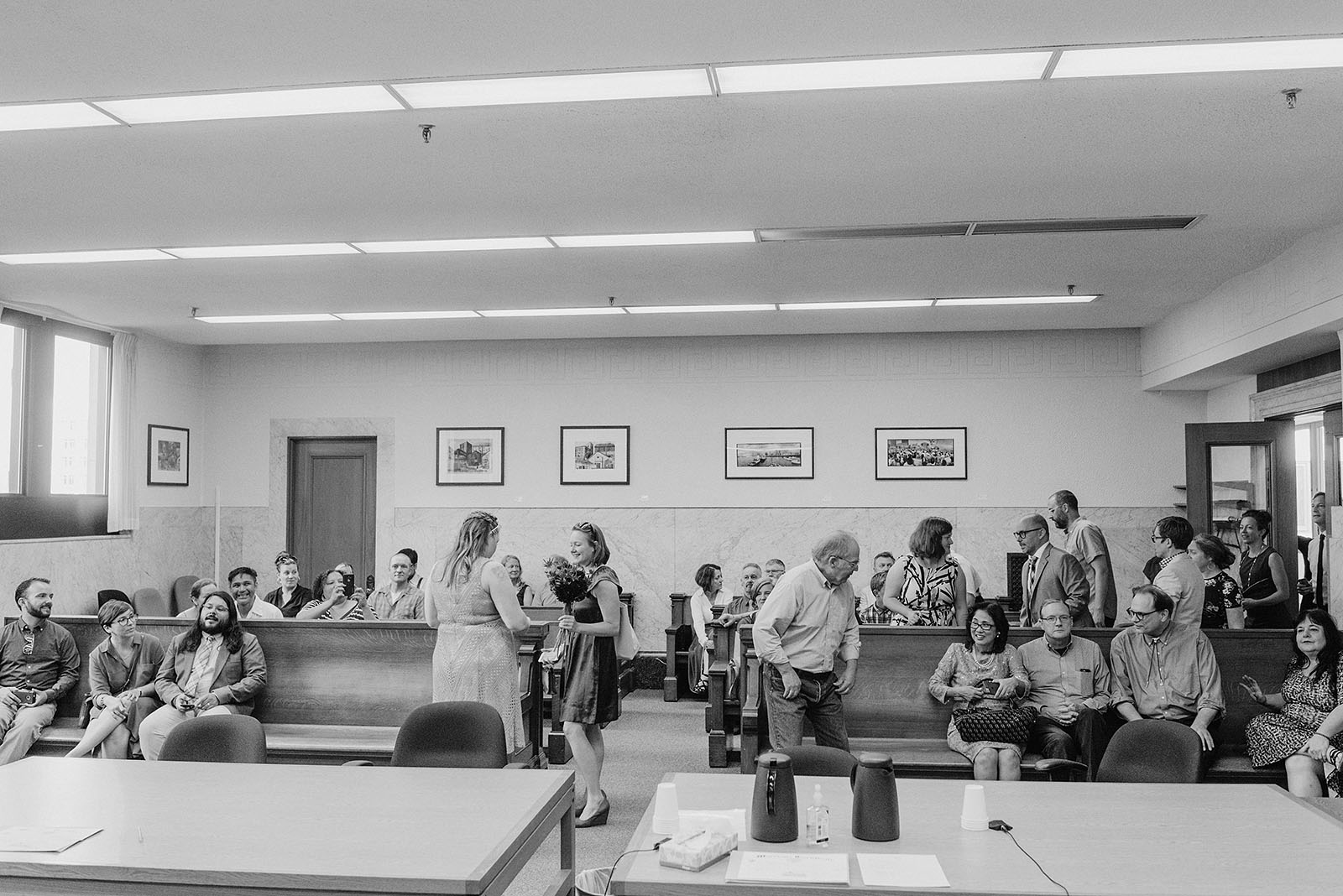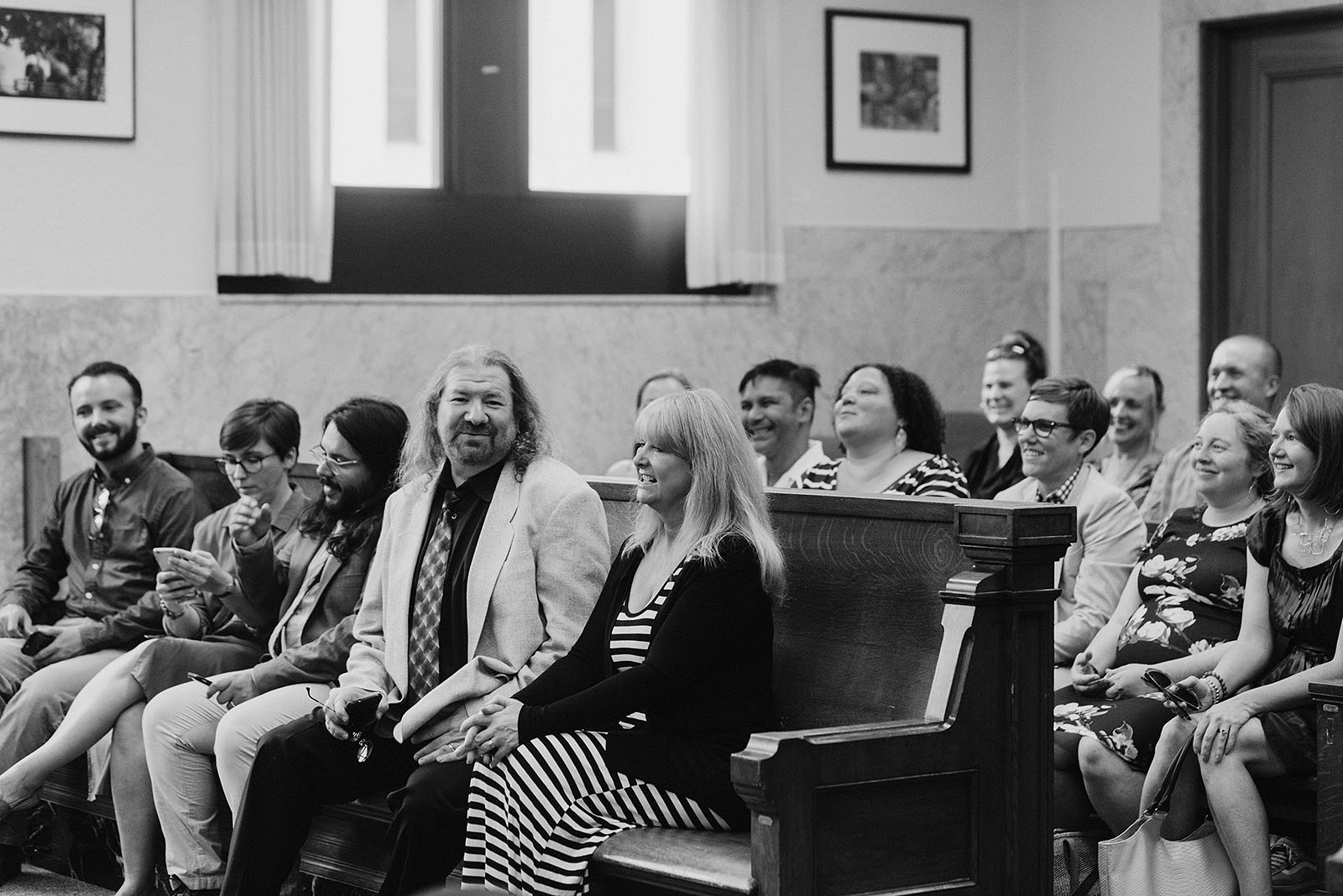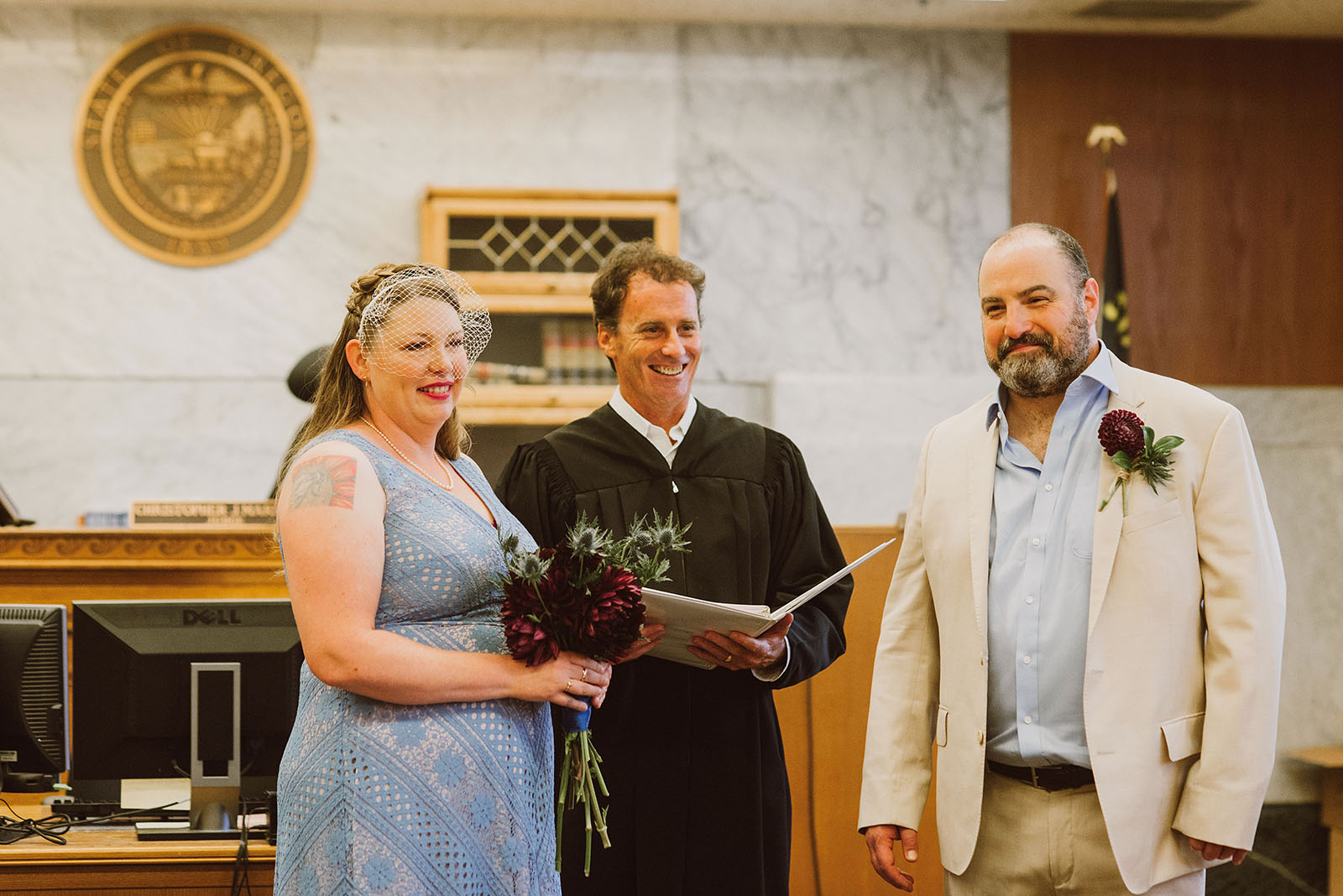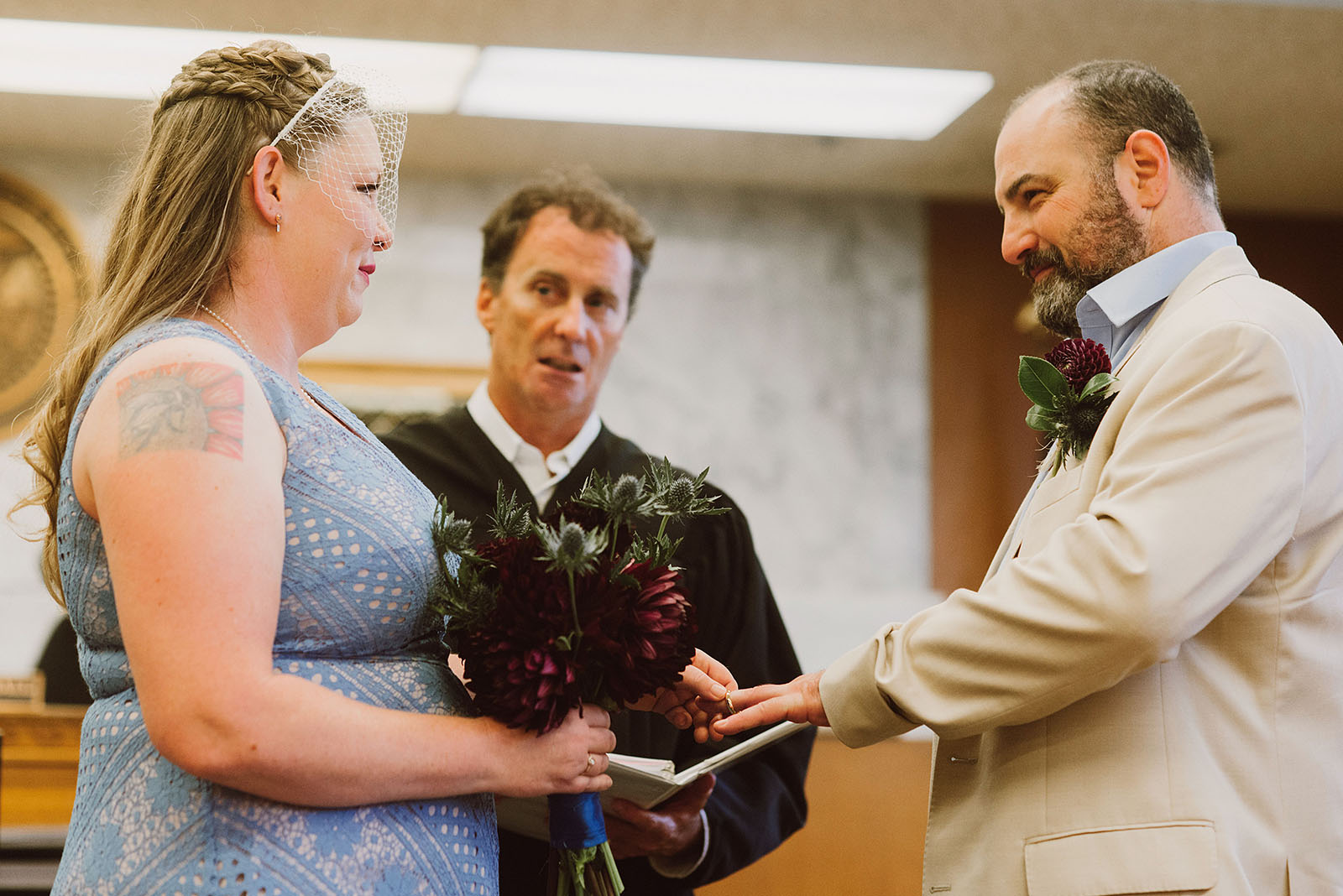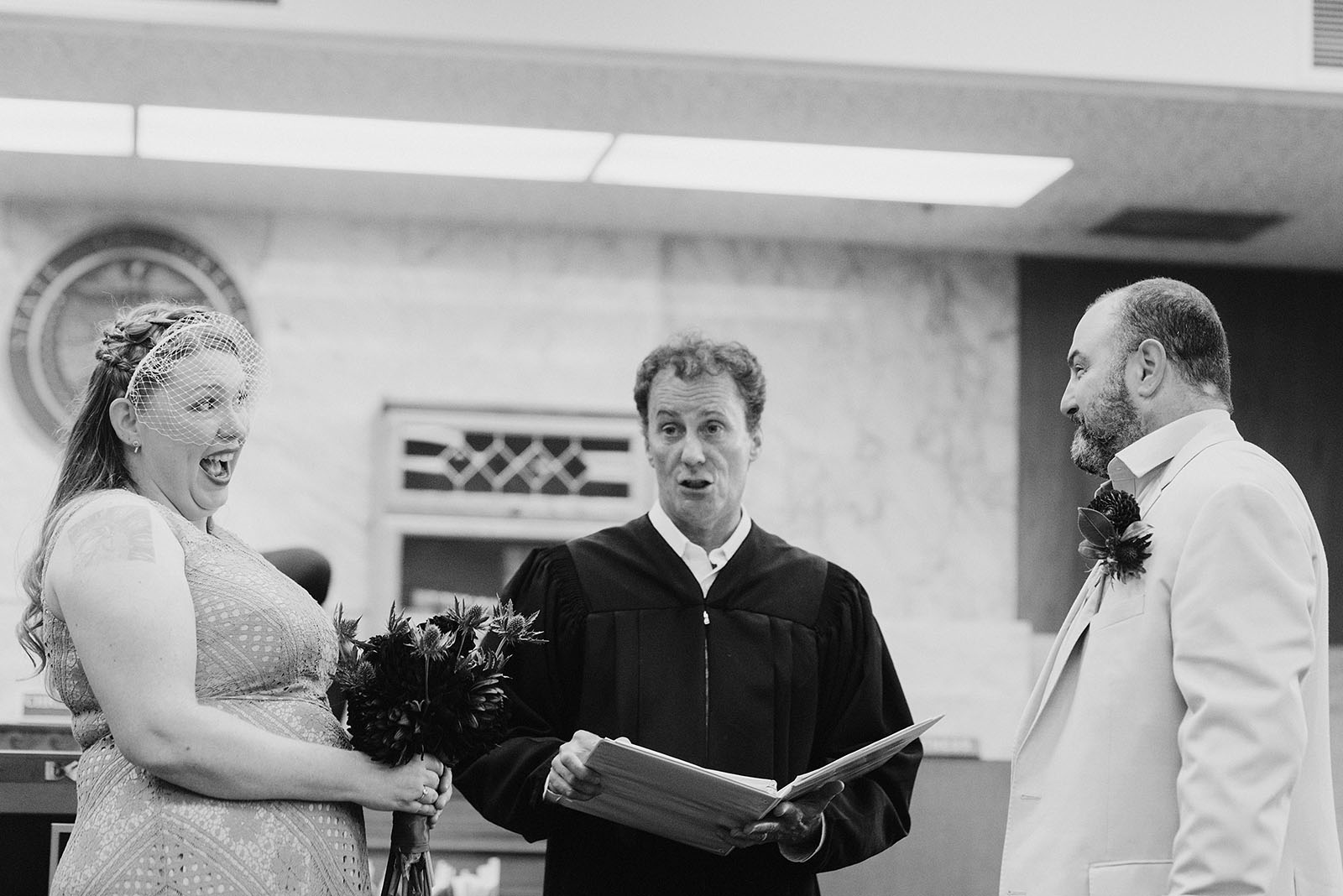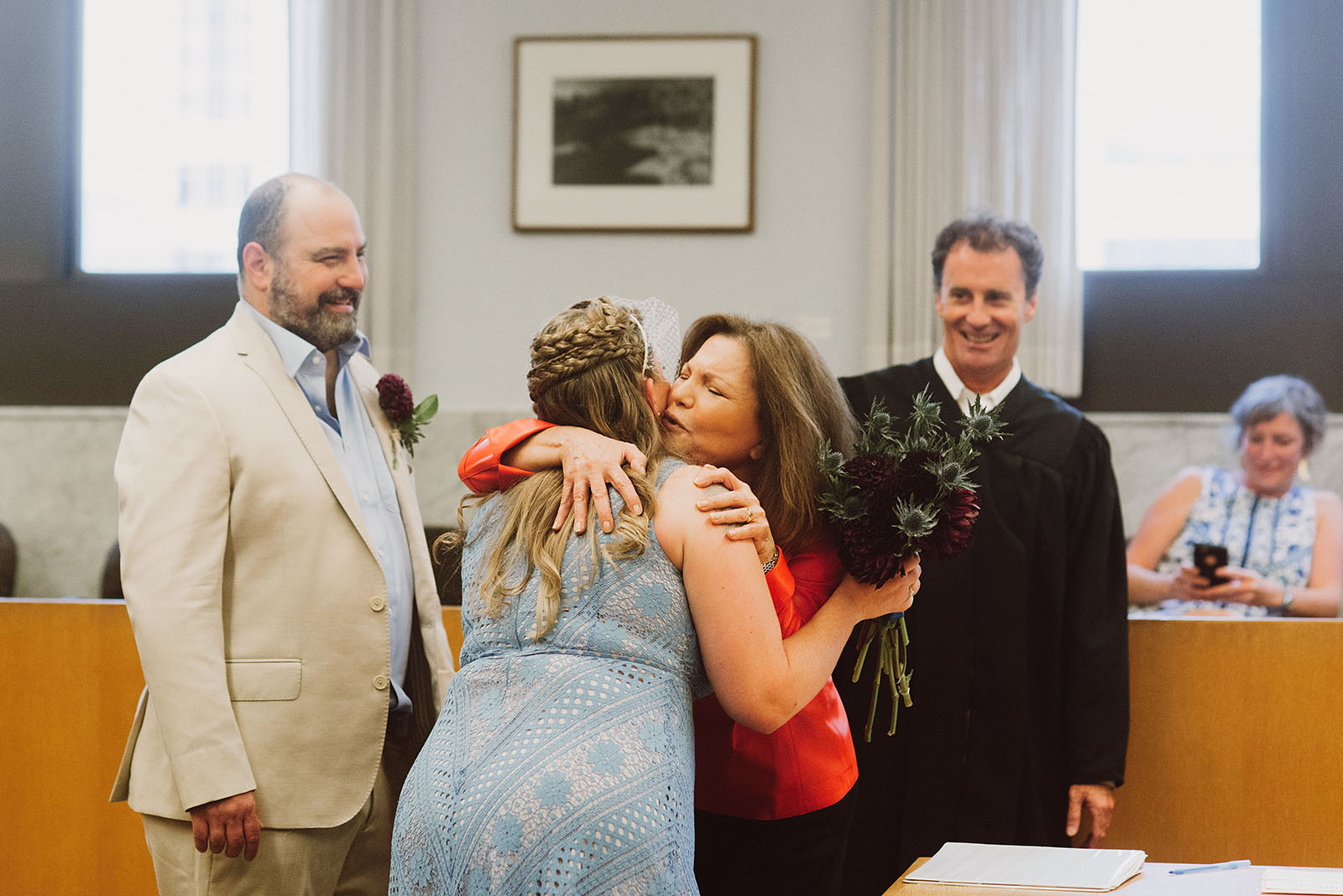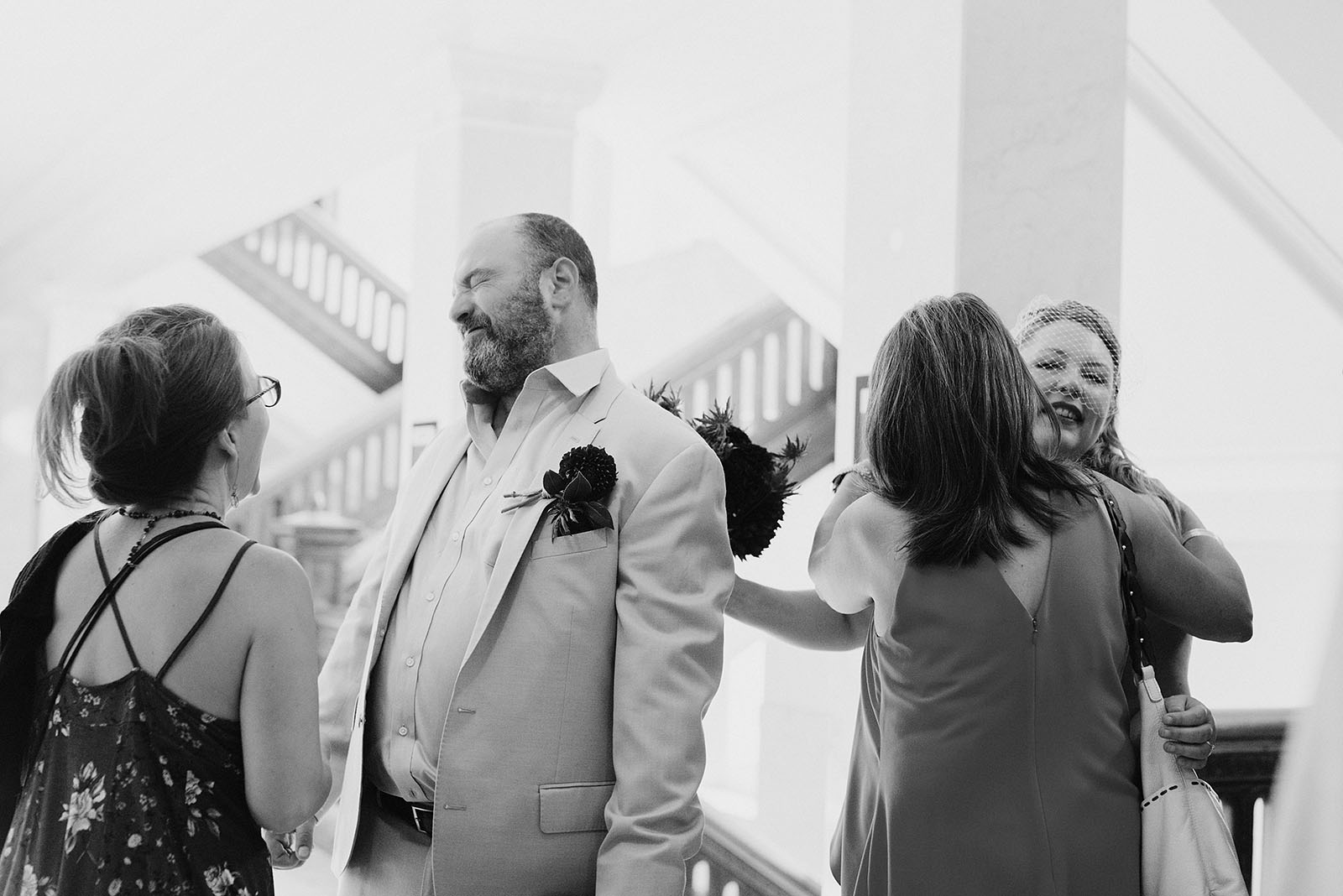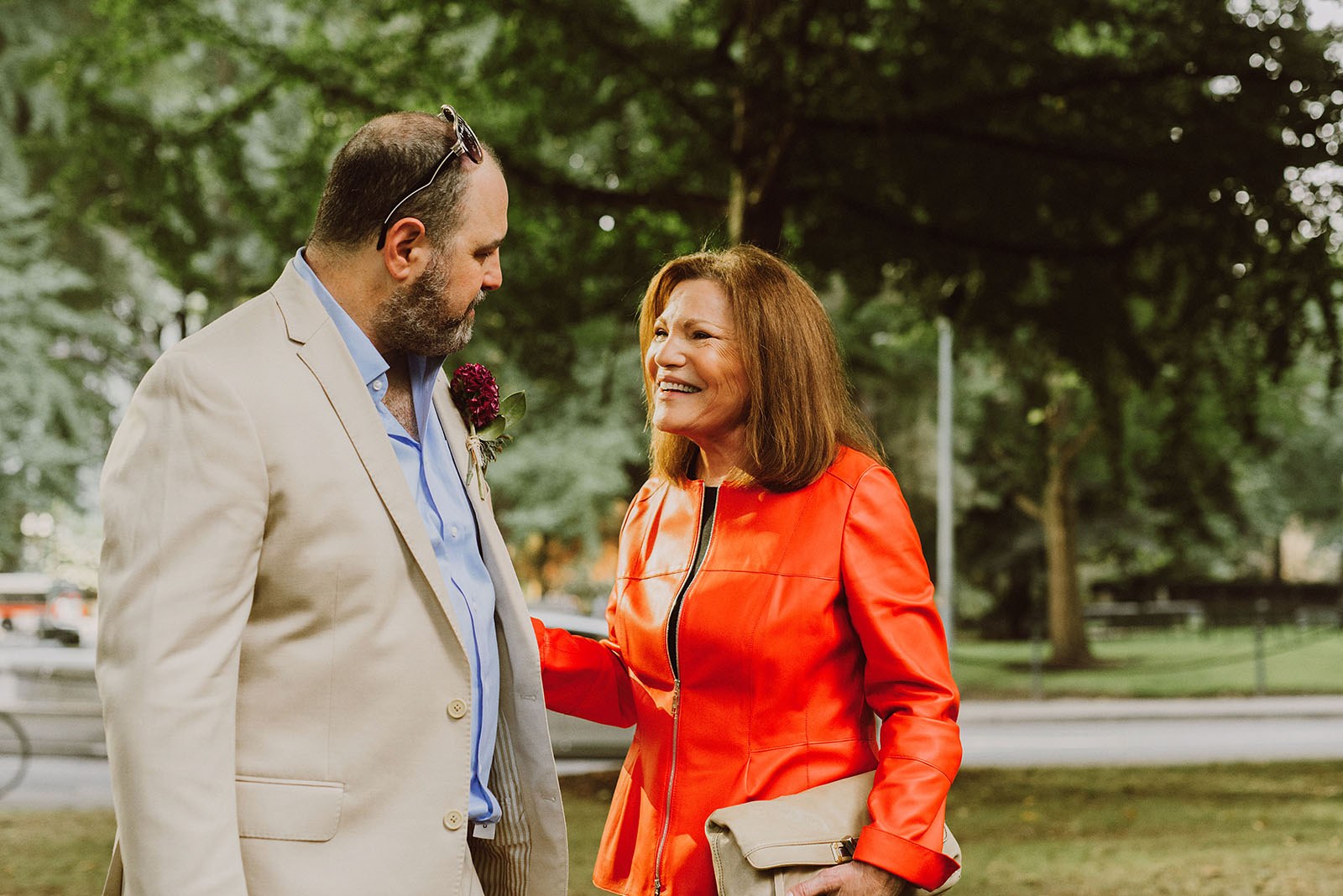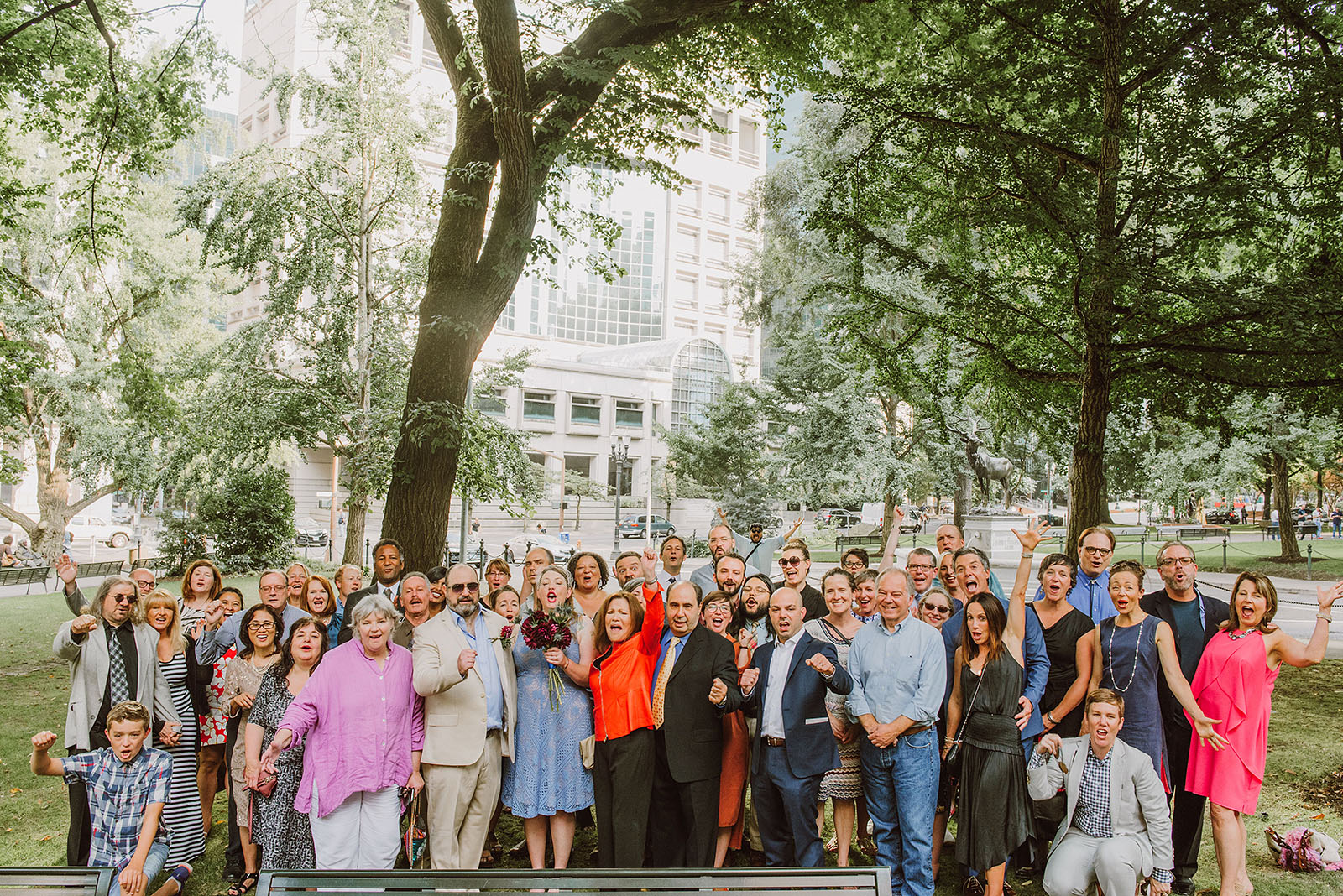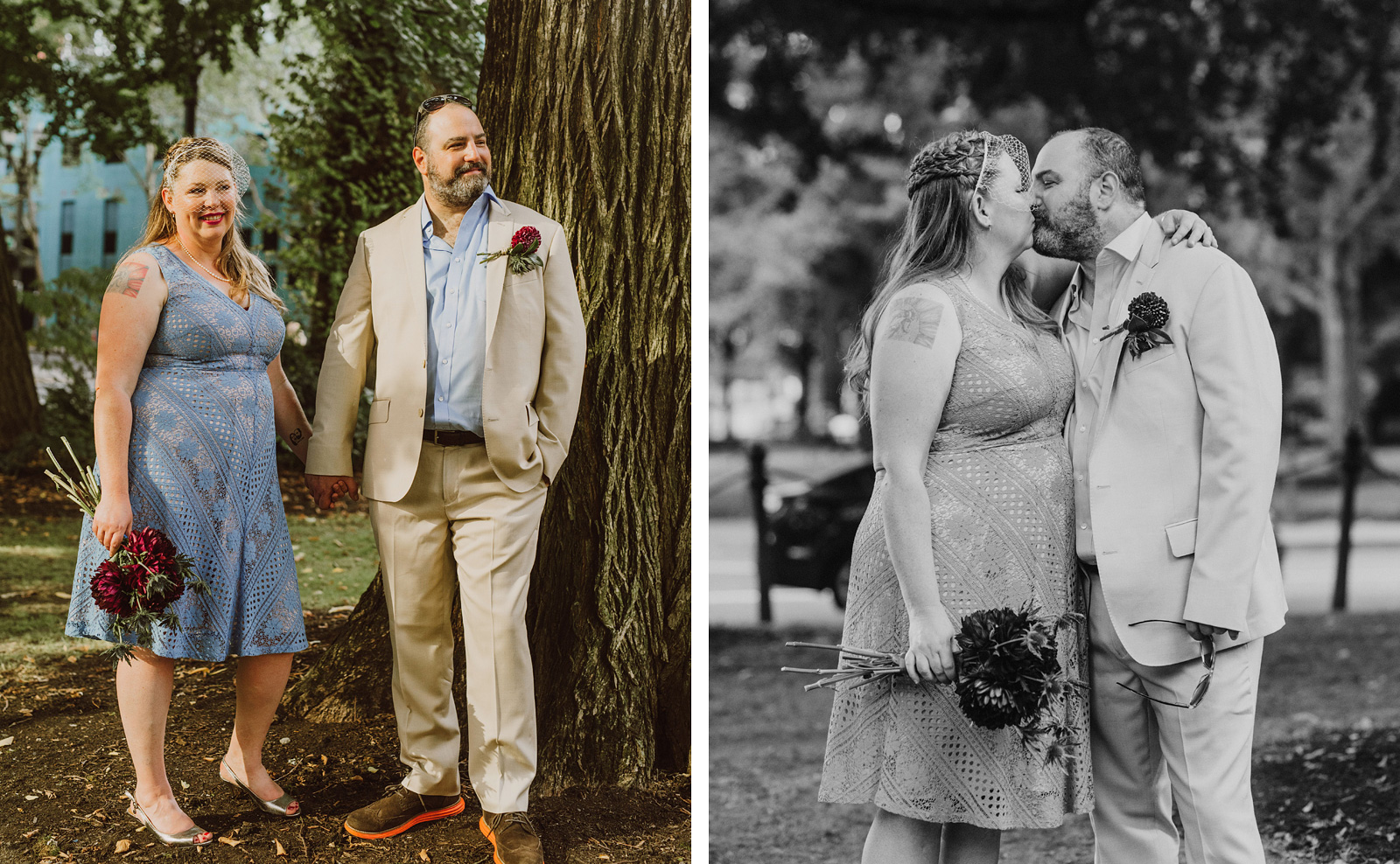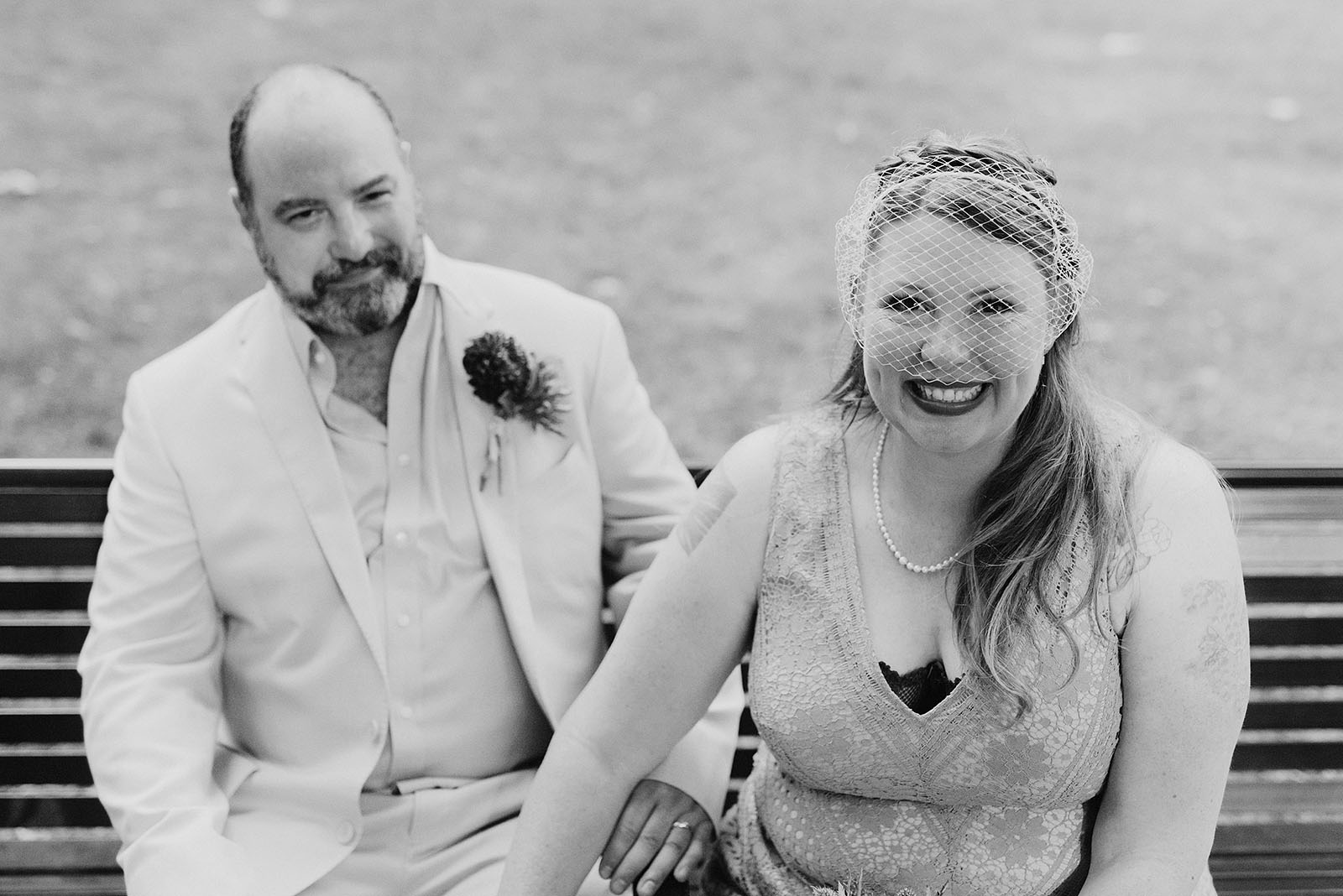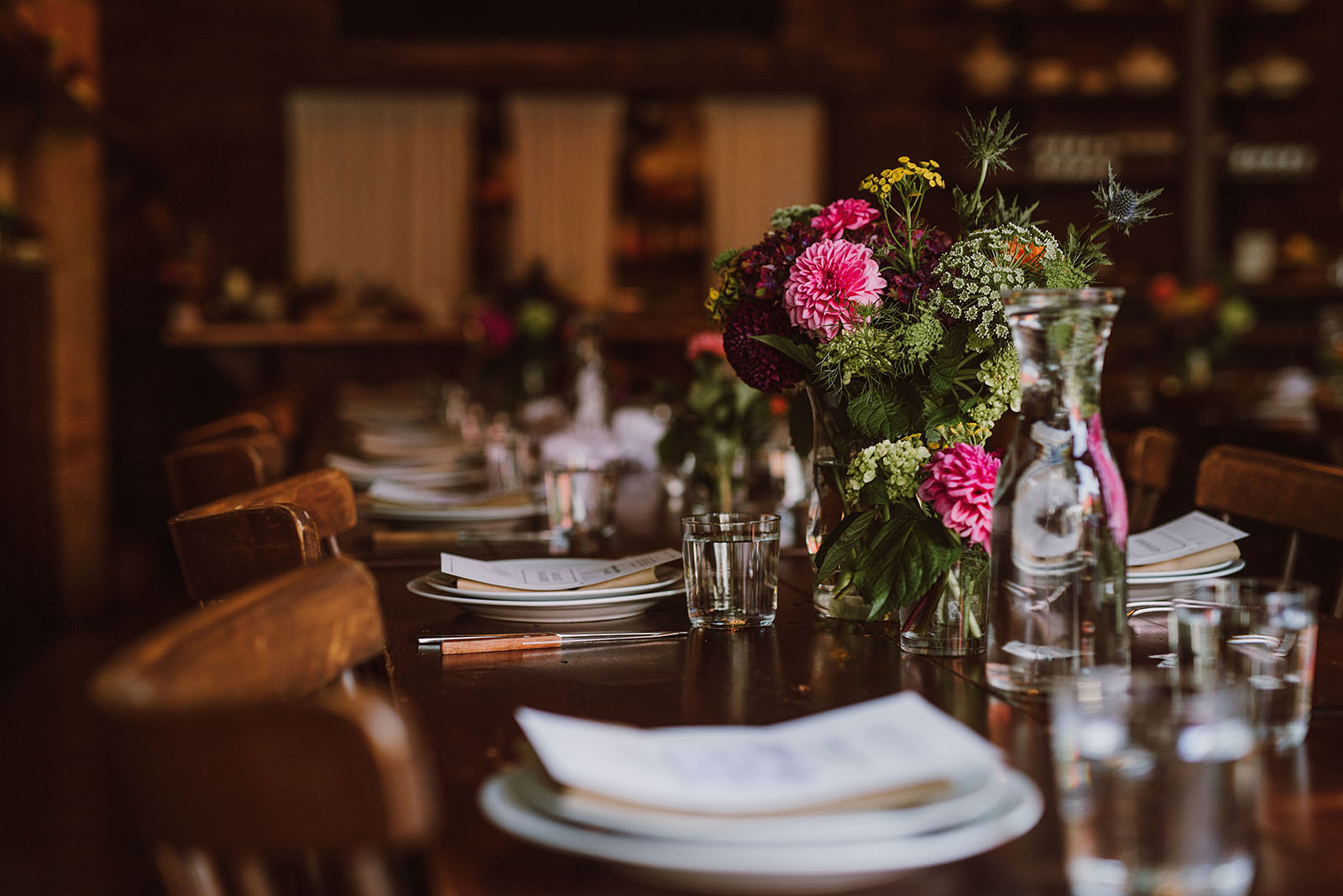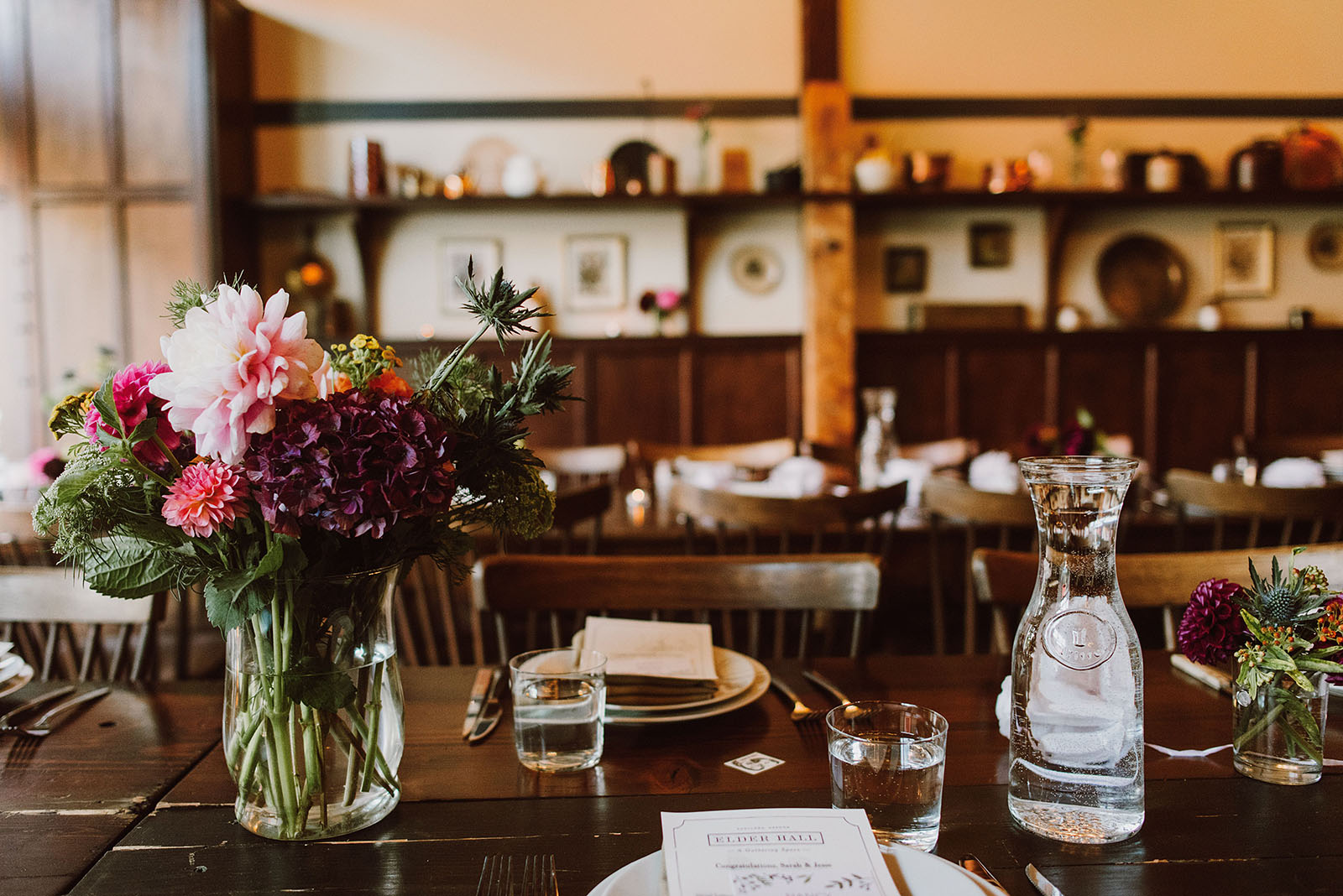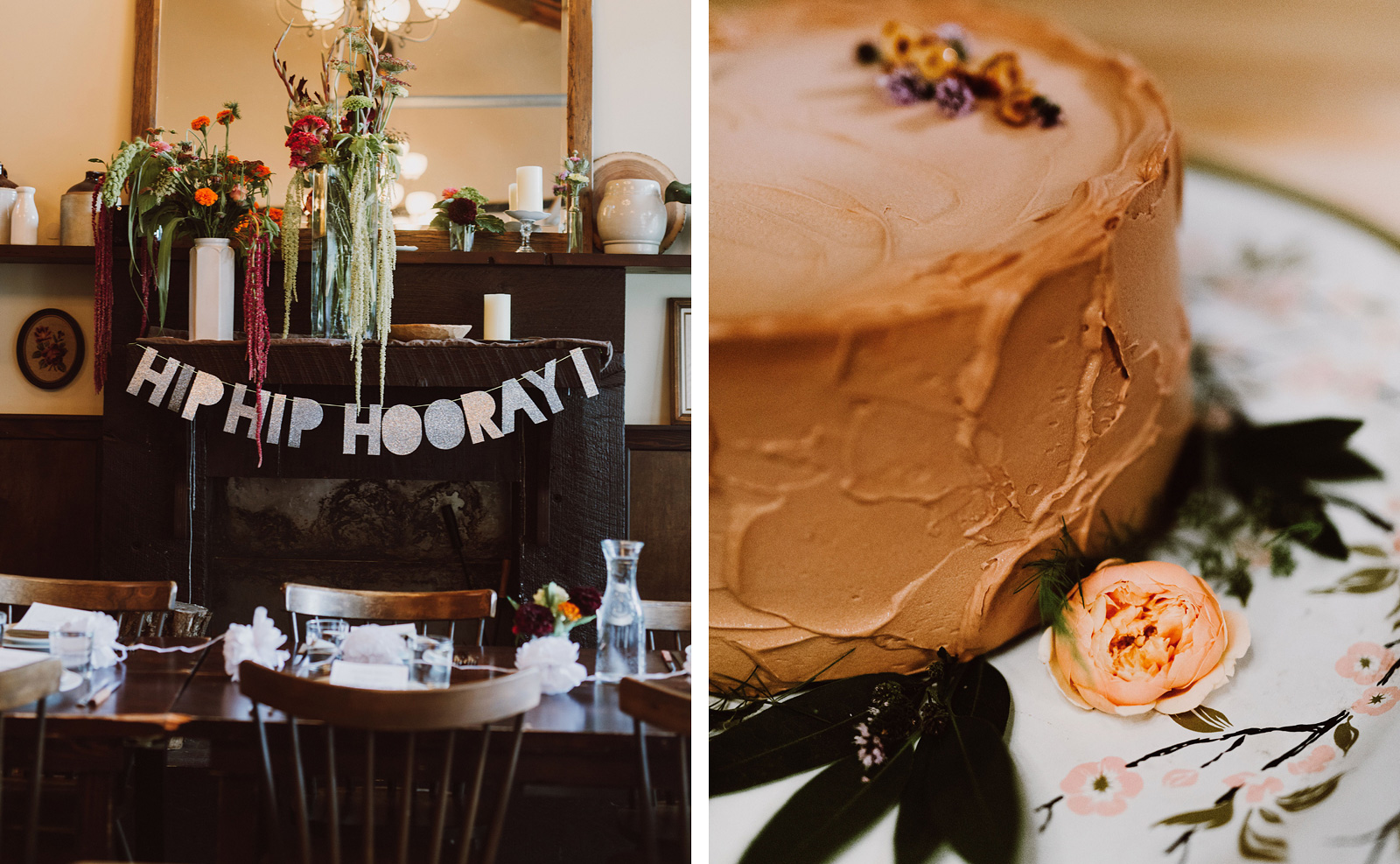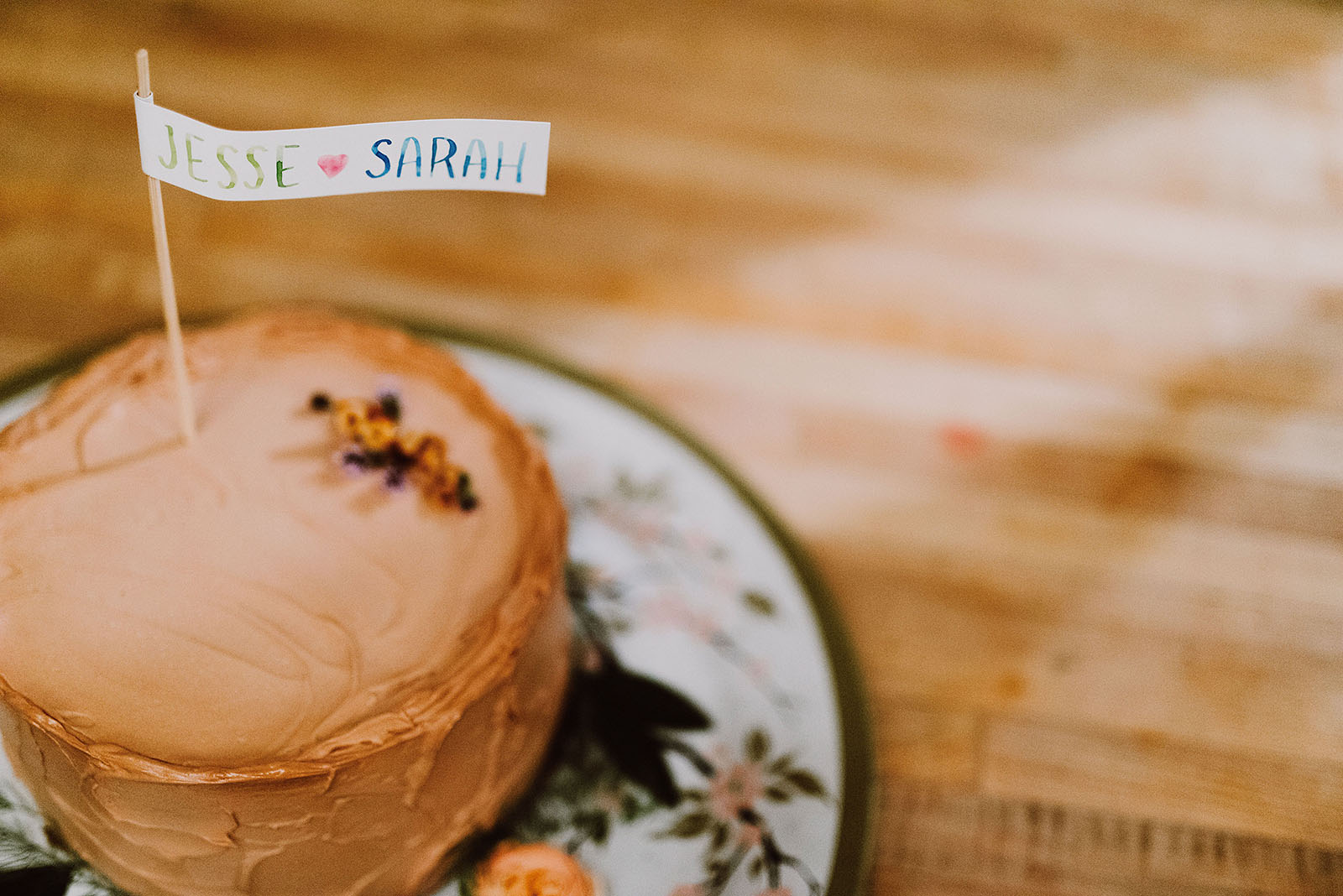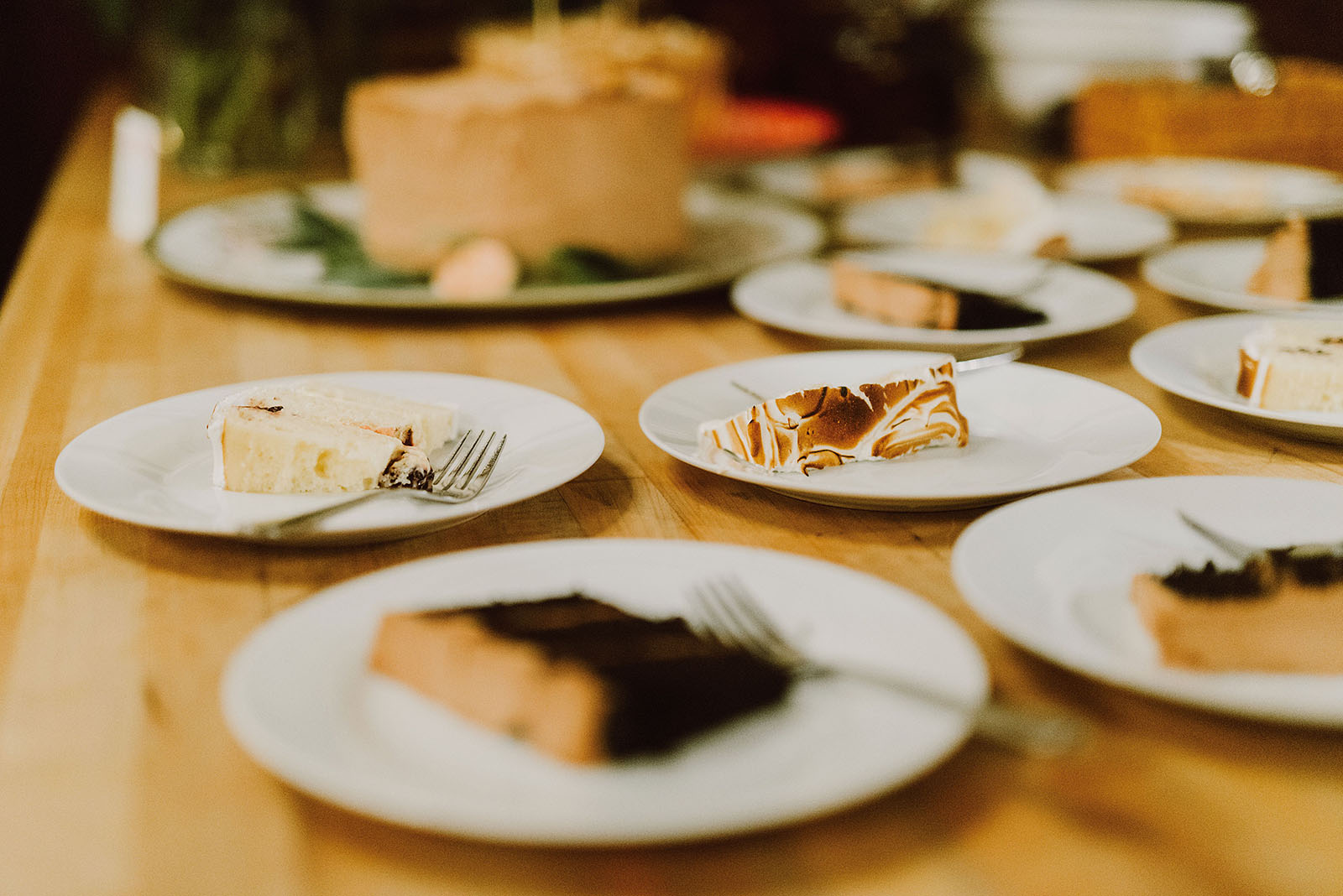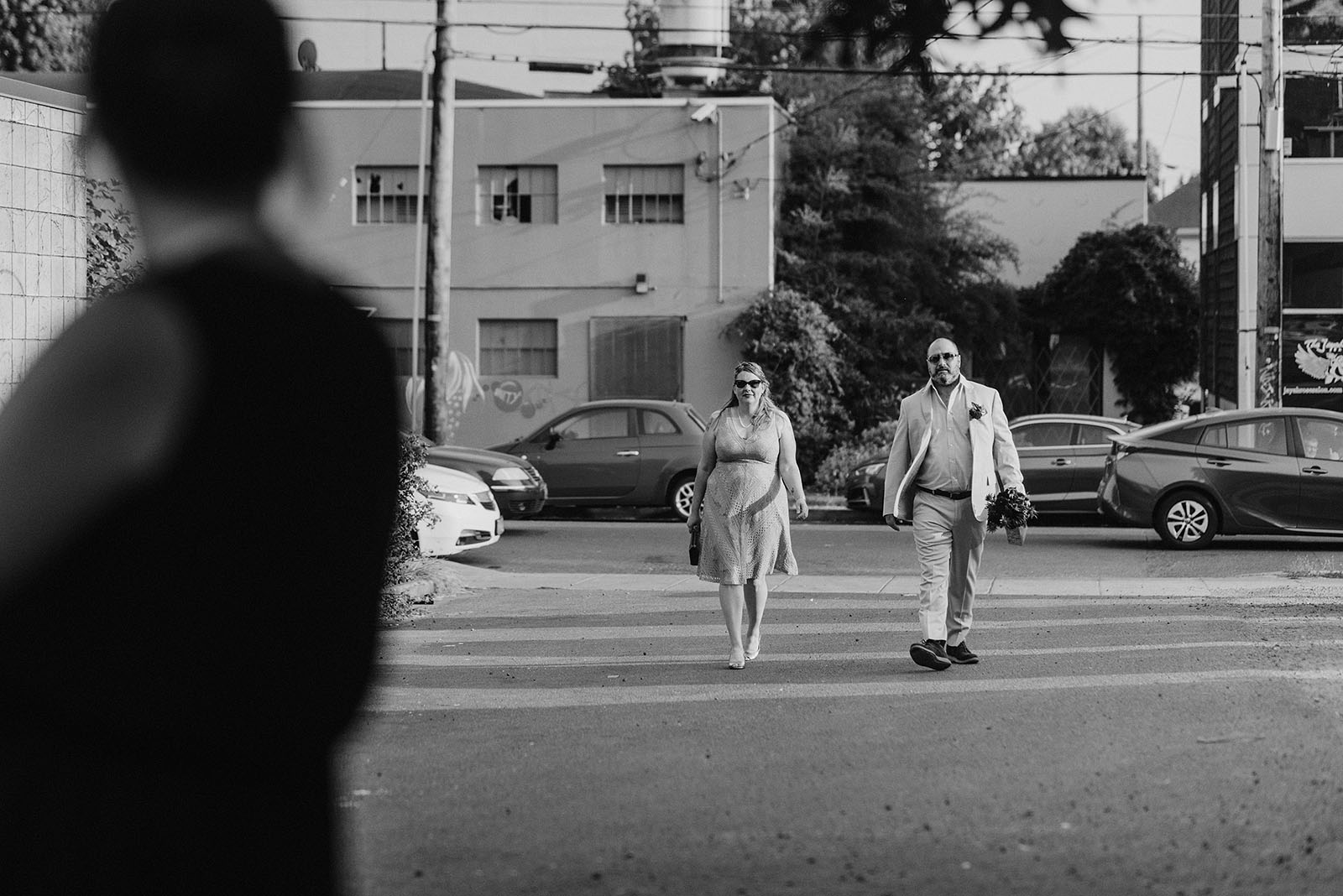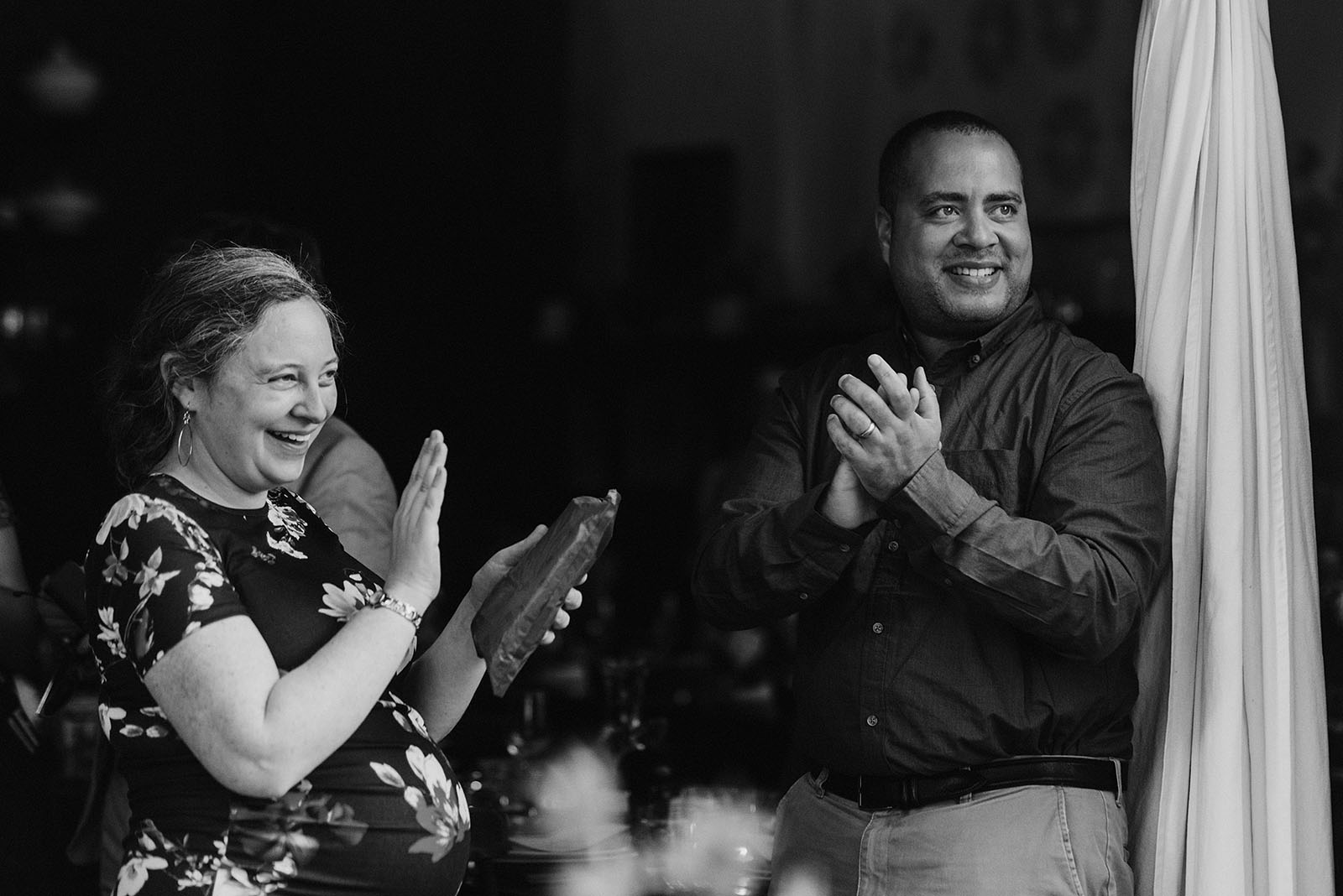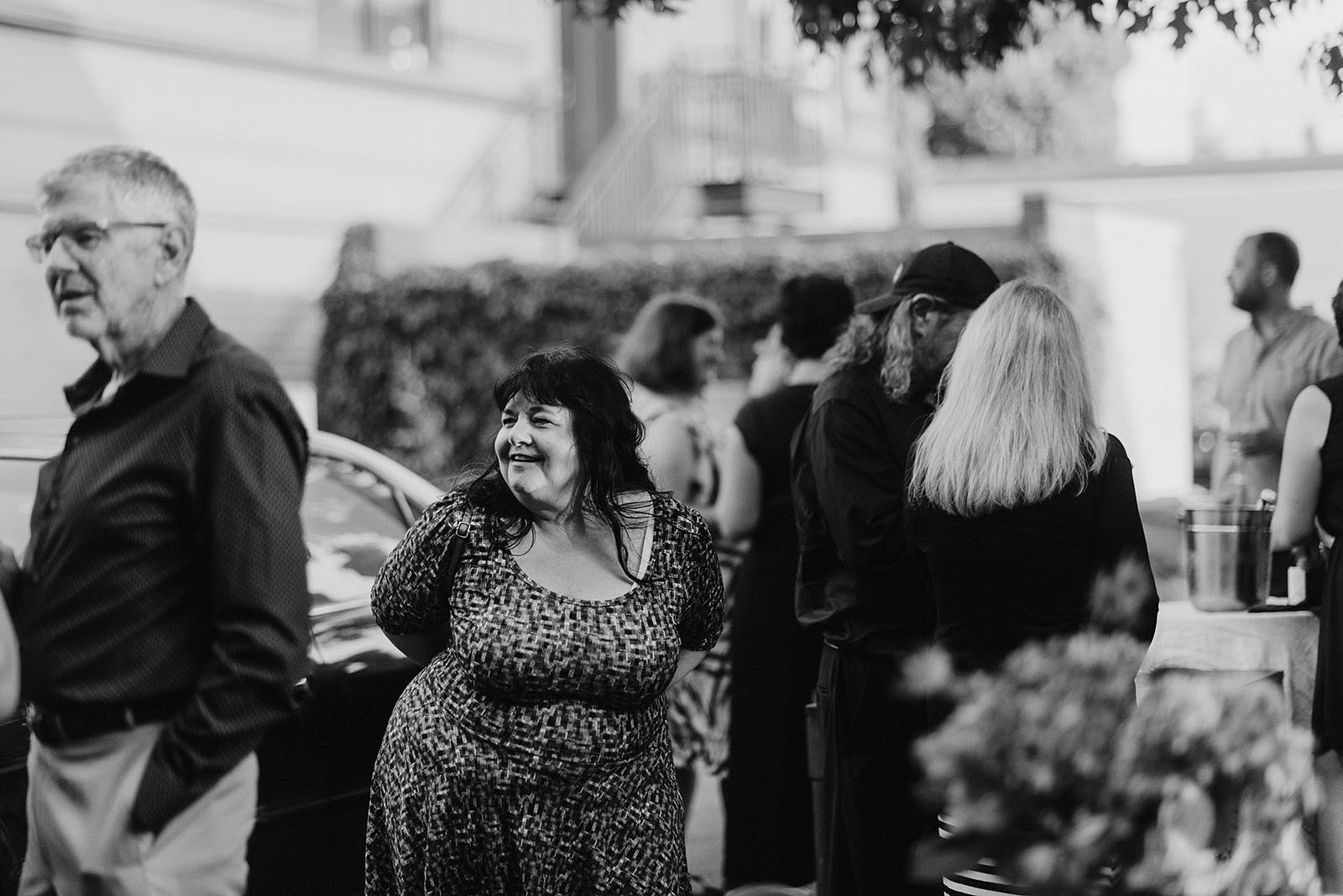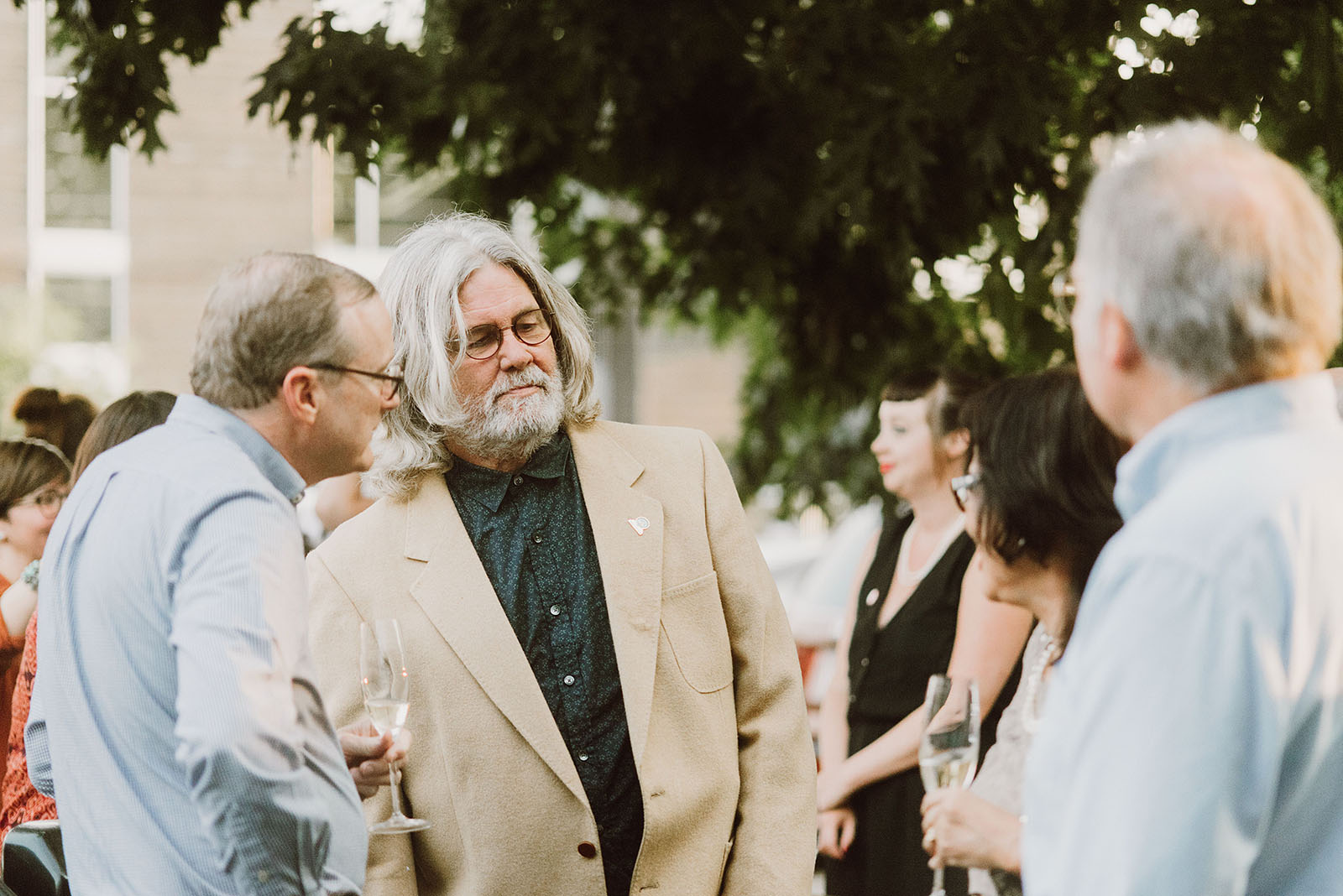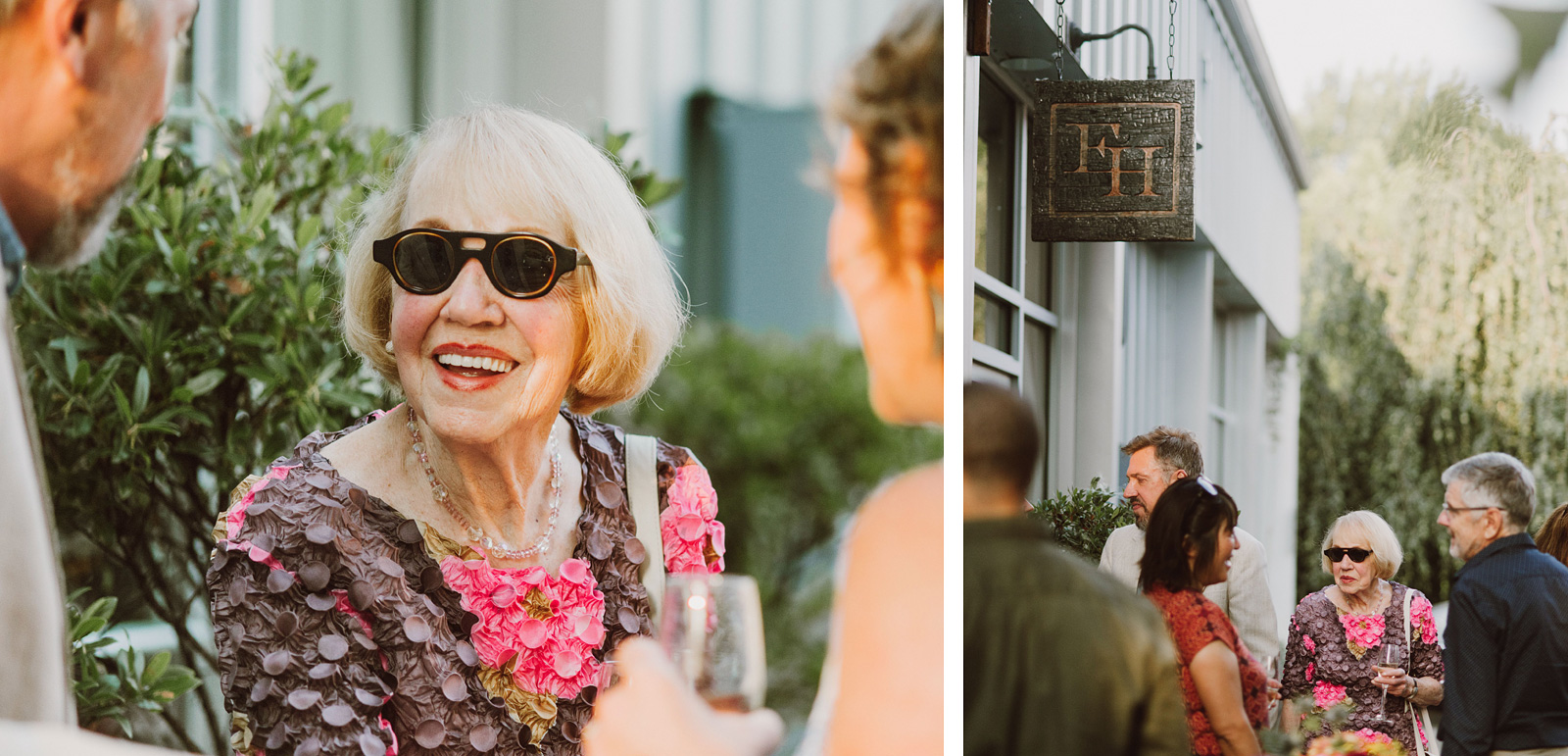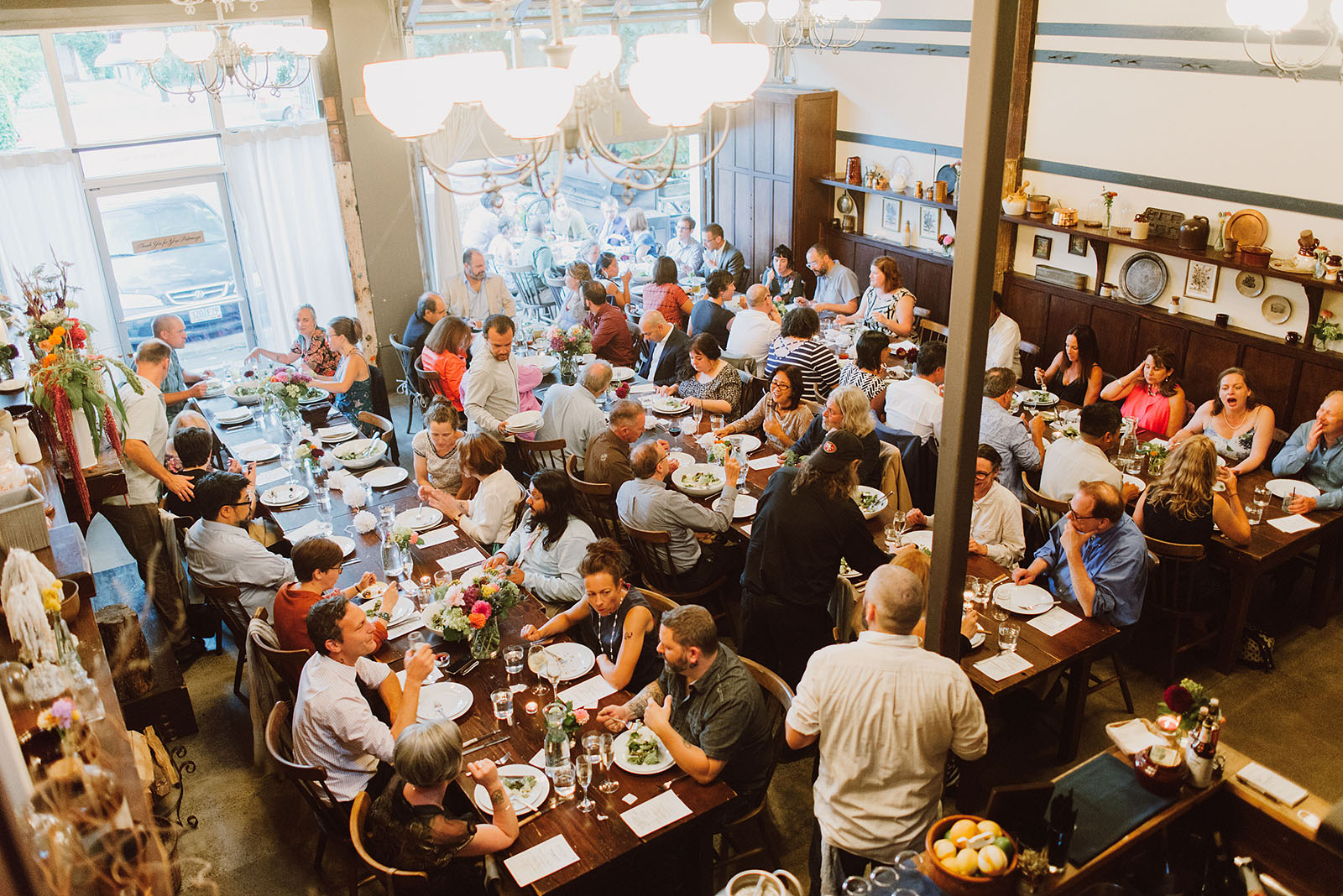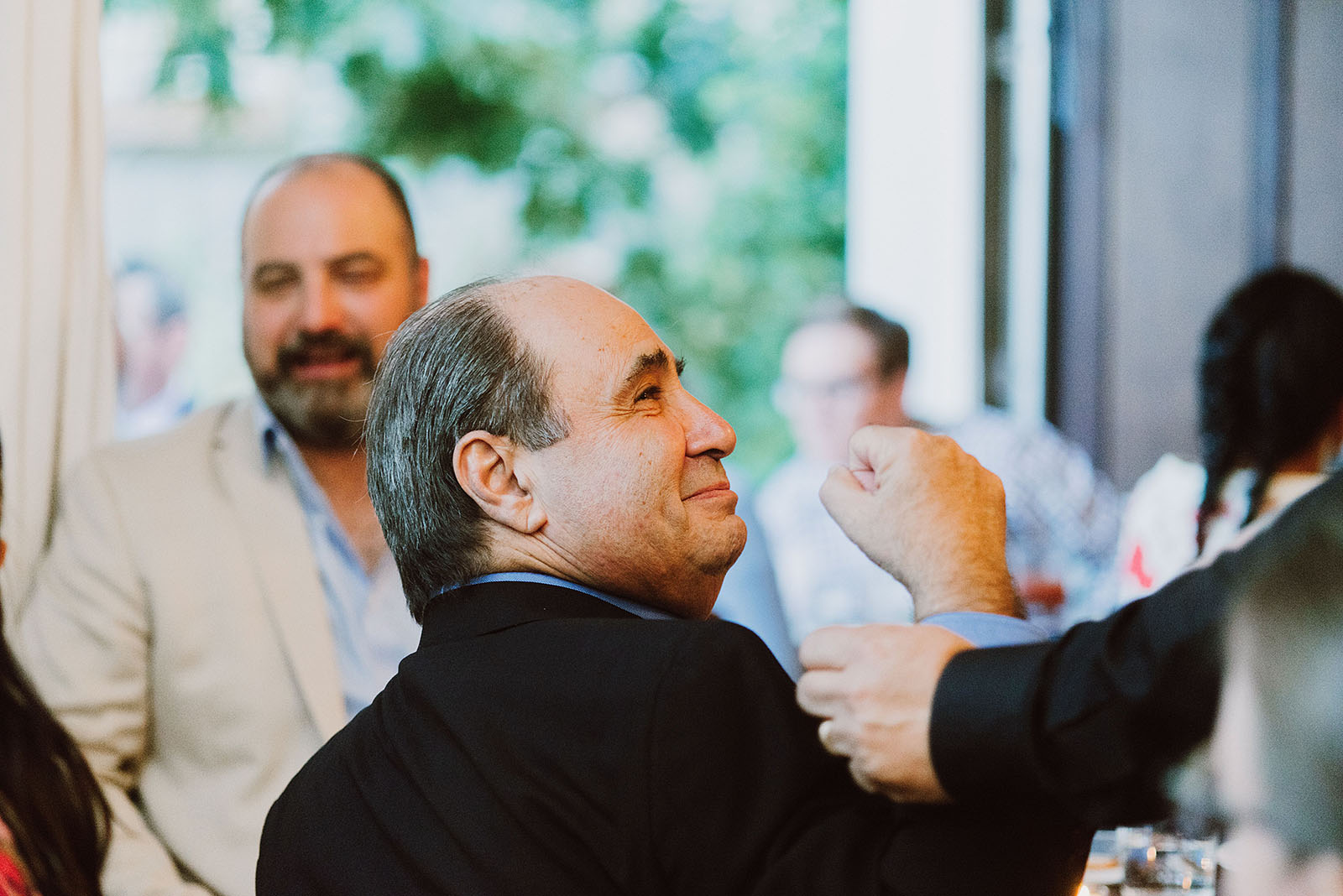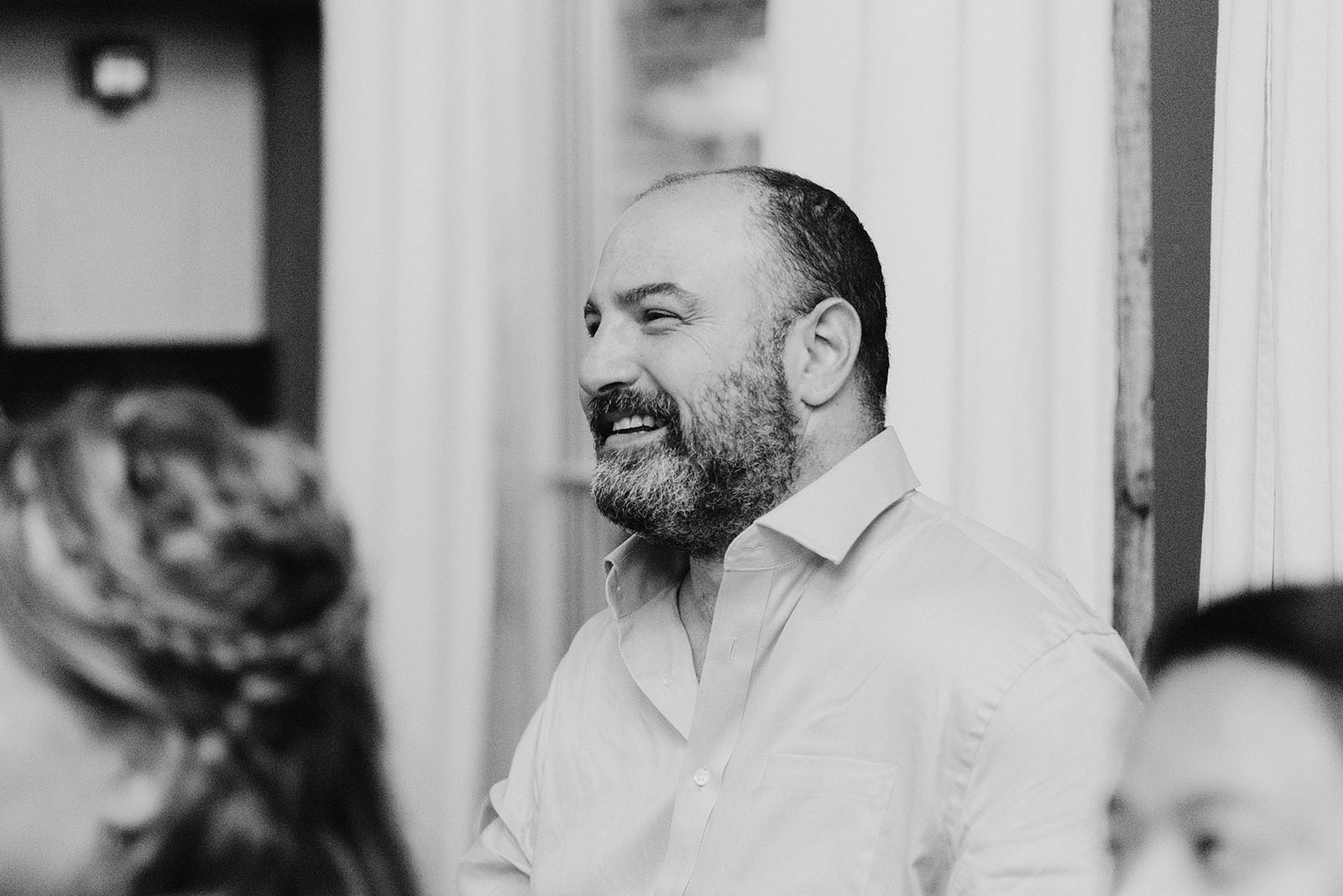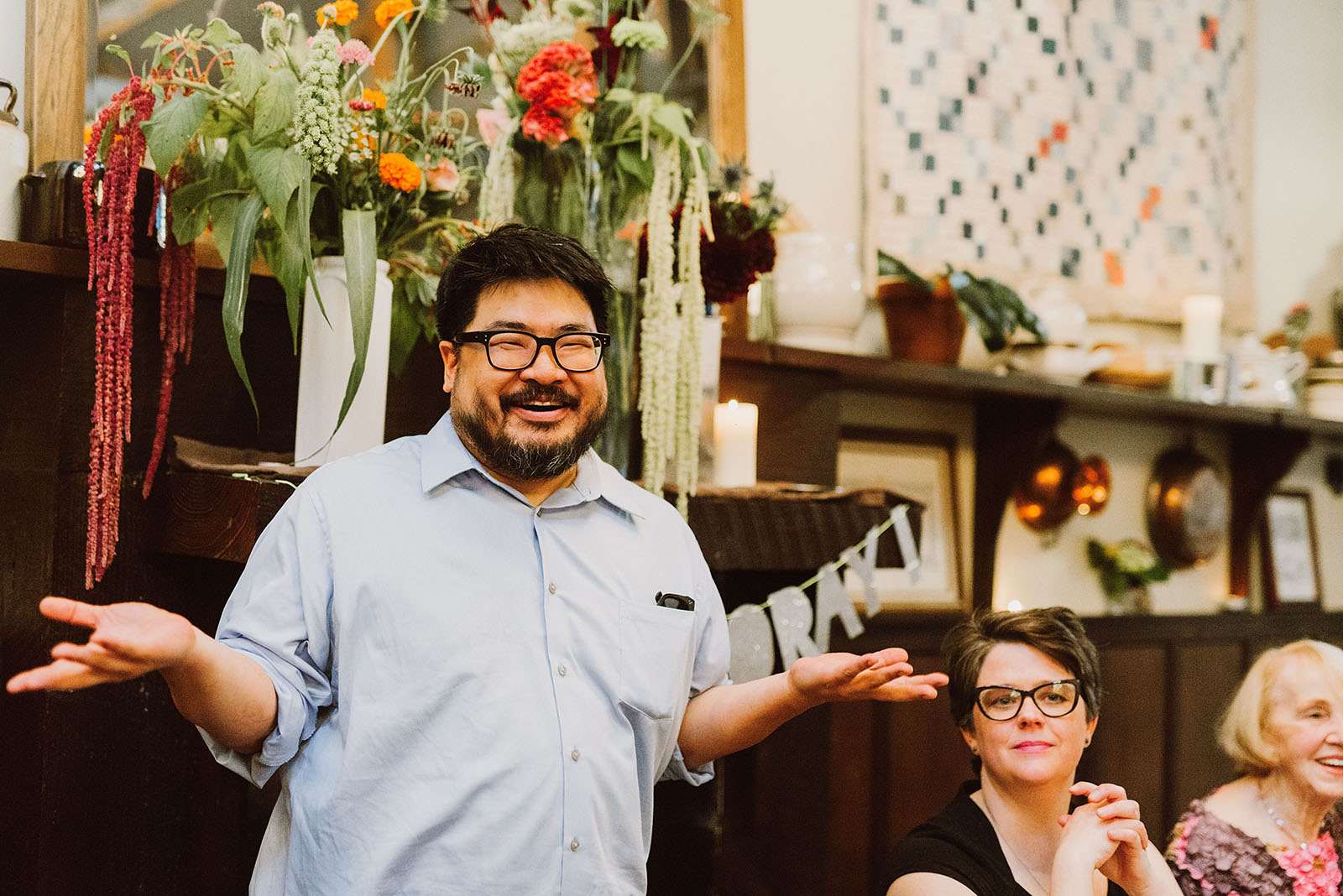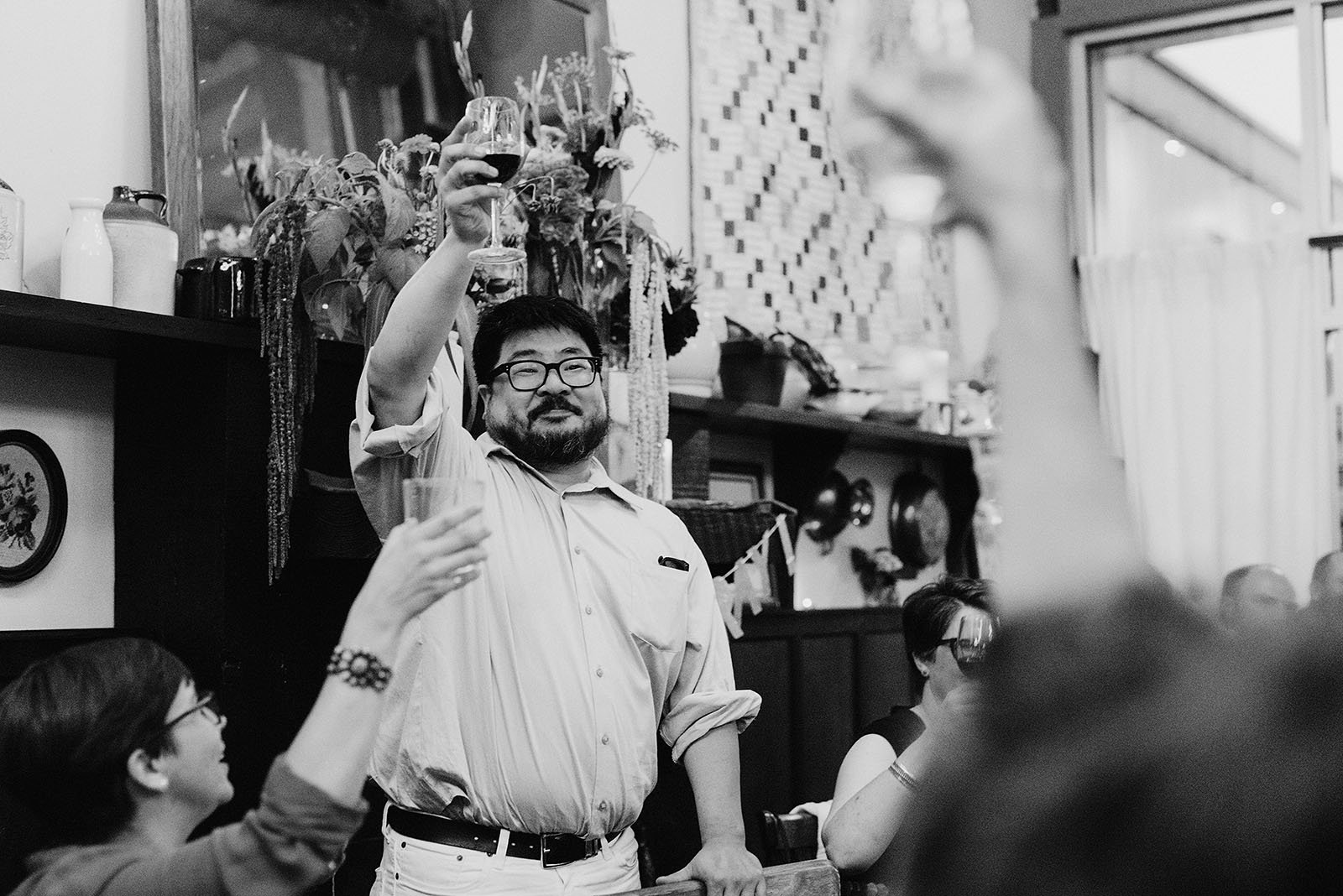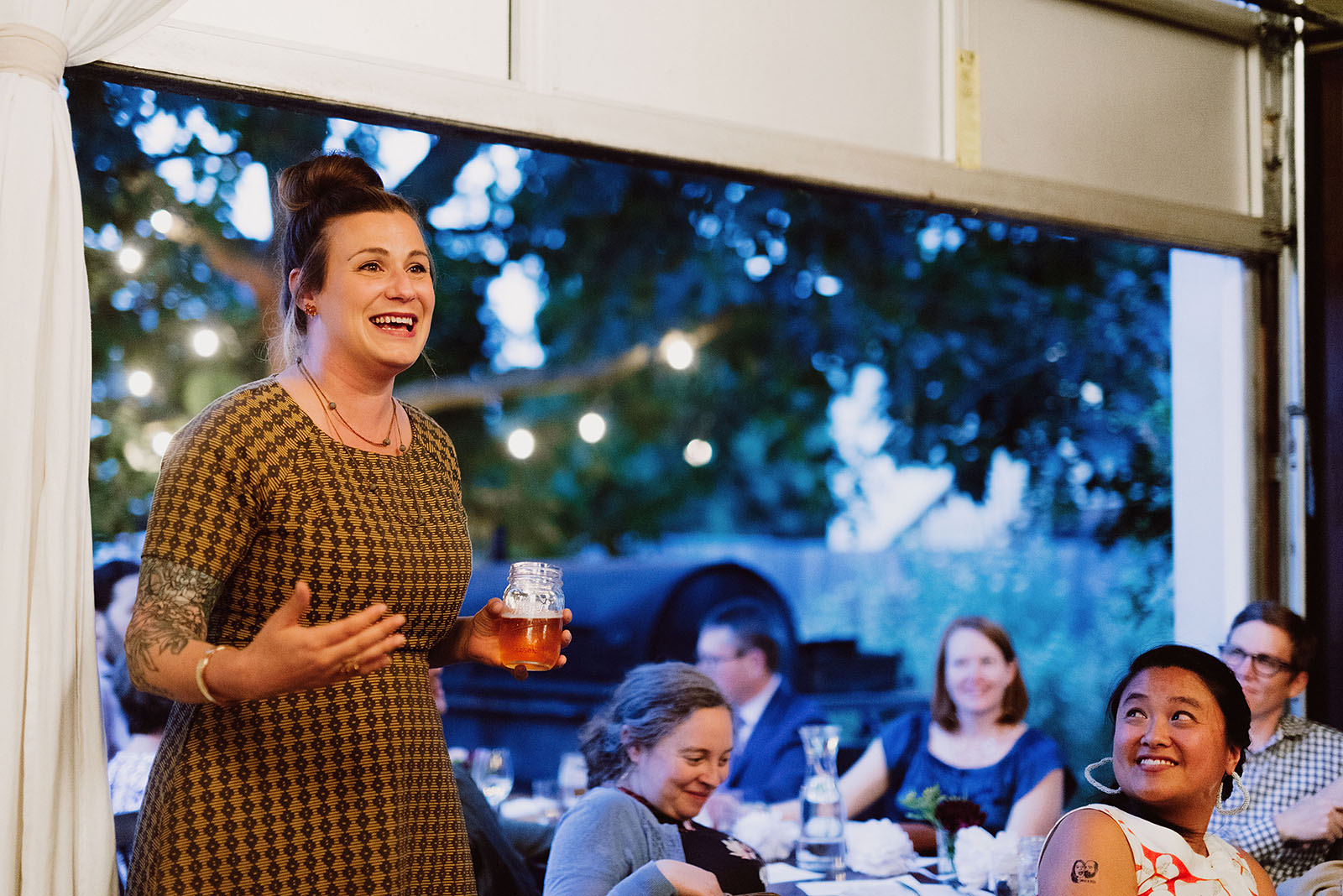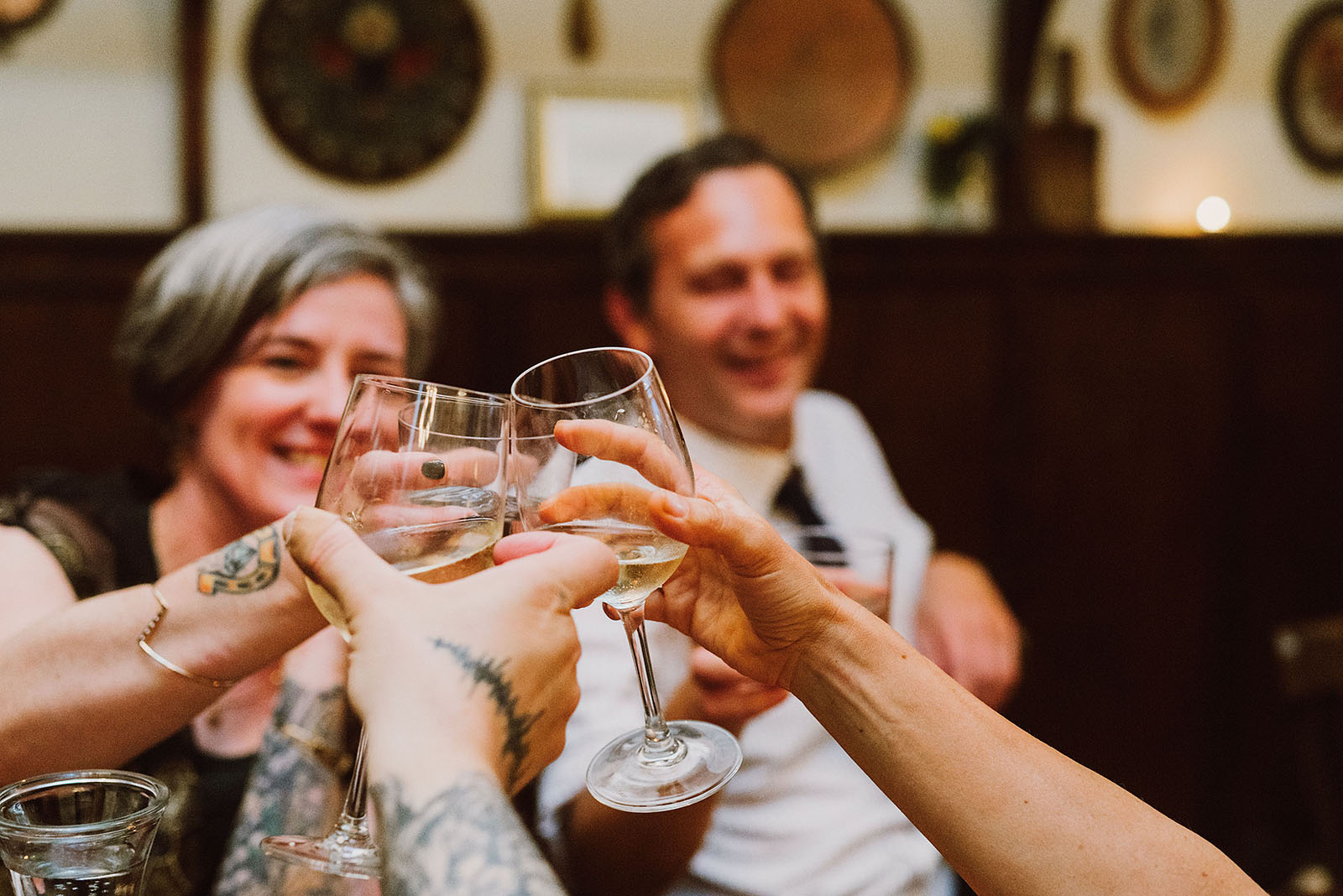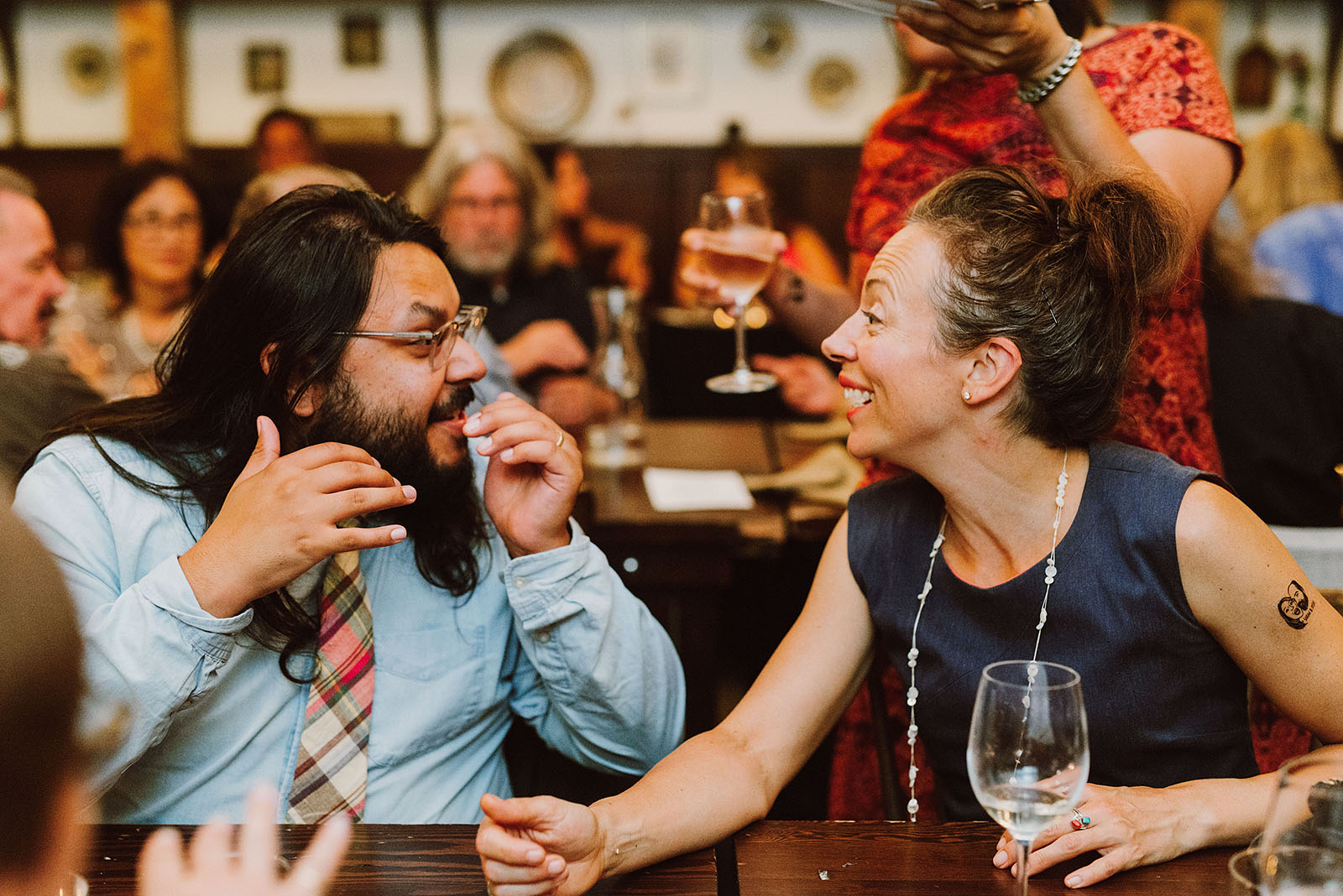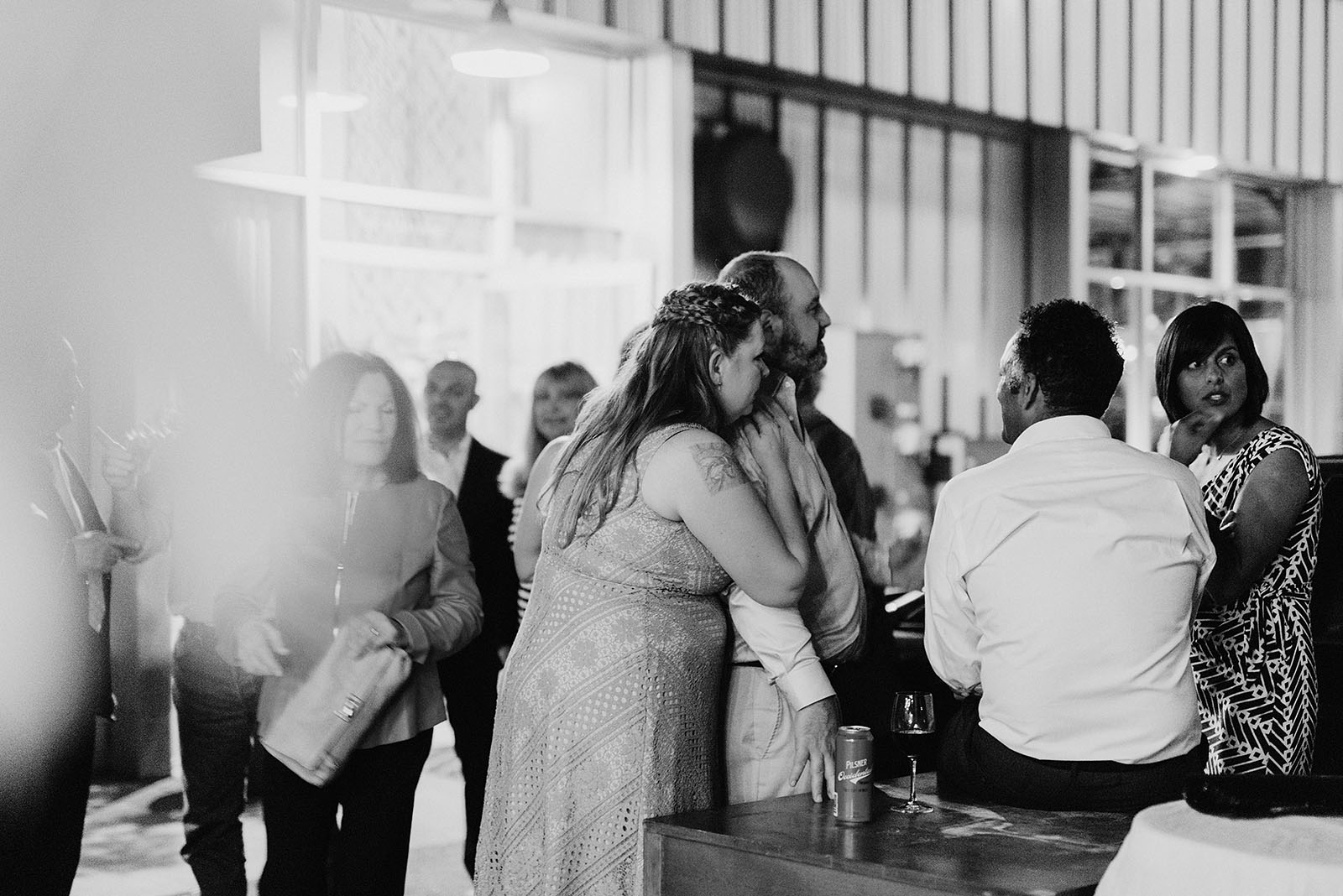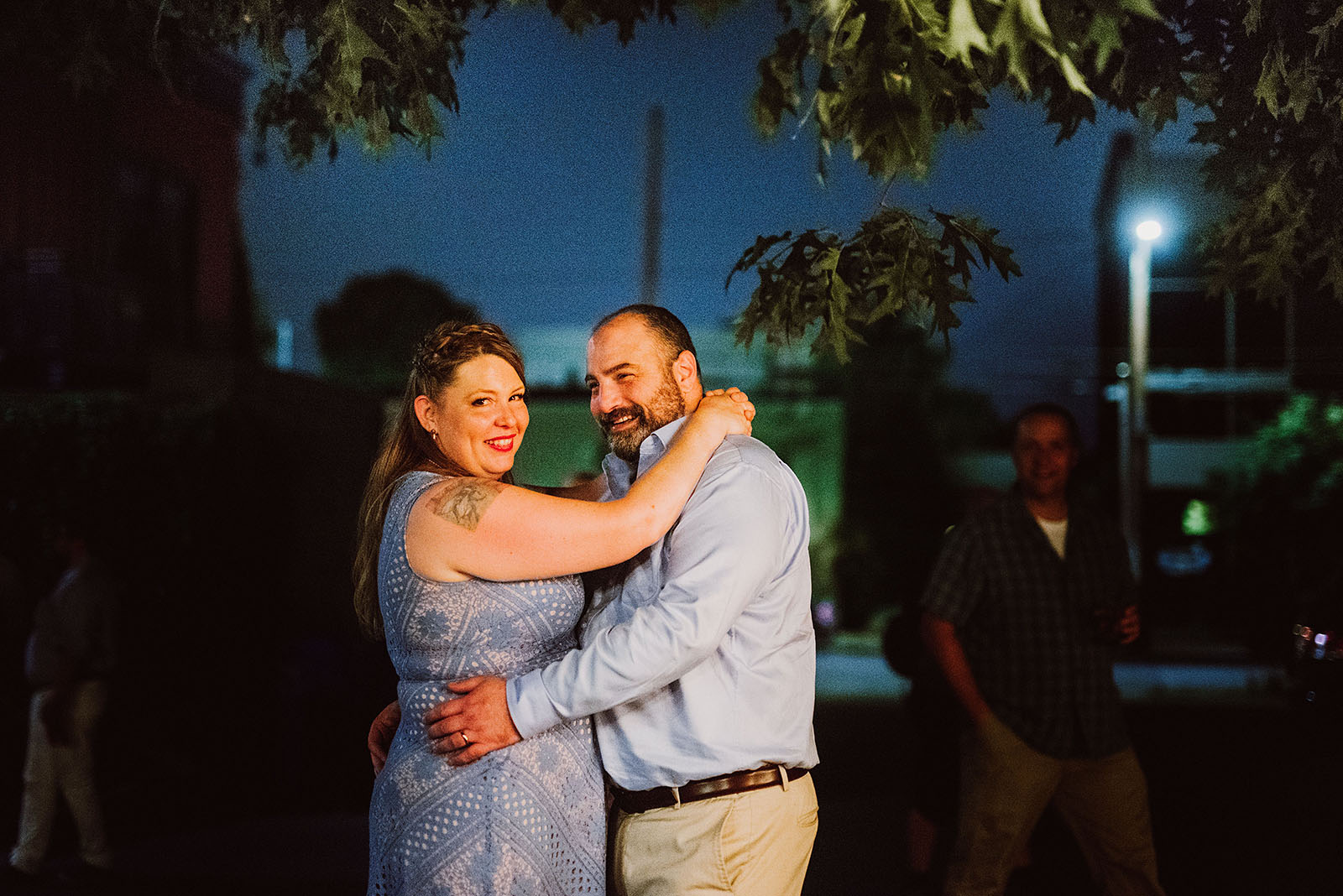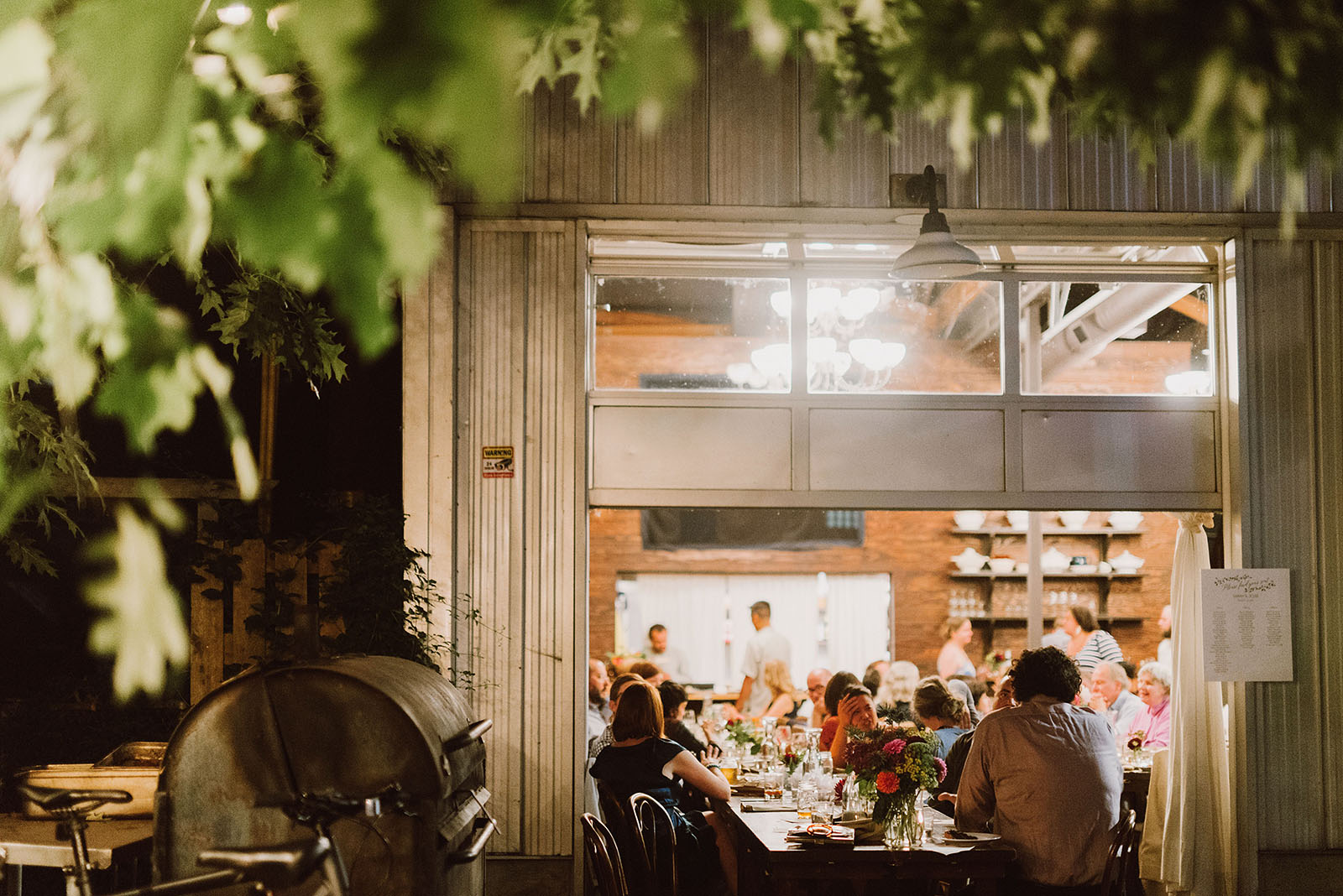 Wedding Vendors & Resources