Fortuna Wedding Photographer
This is Part II of Brittney & Damien's Humboldt wedding photographs.
Part I covers the reception.
Since I couldn't manage to slim it down, here's another round of Mr. and Mrs. Adams! Cheers!
There's no champagne in that glass– it's apple cider! Brittney is allergic so this photo was staged, but I can guarantee there's nothing staged about the photos below. I can also guarantee that there isn't champagne or apple cider in that flask!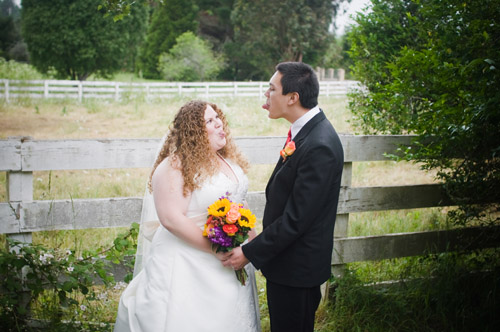 The abundance of greenery made the red/black theme really pop out. Unfortunately, not everyone in the wedding party was interested in having their picture taken. :)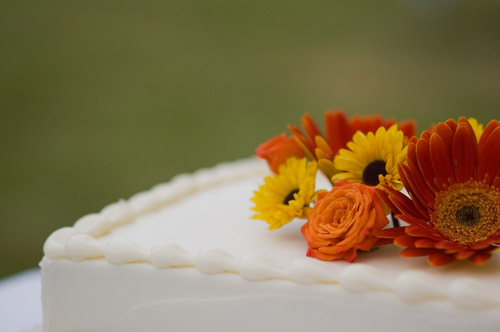 One thing that really stood out were the floral arrangements, done by the bride's mother. Some, like the bouquet, were more complex, while others were perfectly simple.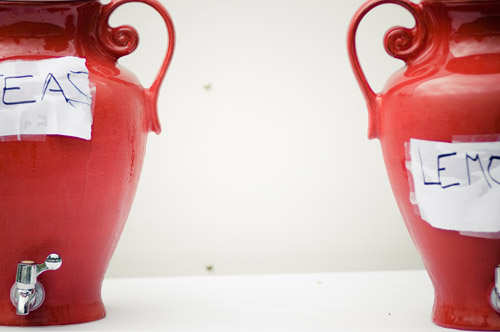 There were other little touches that made me smile, too, like custom made fortune cookies, the tea/lemonade dispensers and Chinese lanterns hanging from all the trees. All the makings of a delightful outdoor wedding!
Special thanks to Allyson Riggs for joining me at this wedding!