A Backyard Chico California Wedding
Sometimes I wonder if there's any wedding that ends up becoming the exact realization of an original plan or idea. No matter the twists and turns that take place, though, it always ends up becoming absolutely perfect. Always. Because hey, life is what happens when we're busy making plans, right?
Originally Jens and Anthony had planned on running off to elope in Spain, a country that had won their hearts over five years ago when they visited San Sebastian to celebrate their 5th anniversary as a couple. They had planned on then coming home and holding a reception in their Northern California home to celebrate with friends and family.
What actually ended up happening was similar, but still quite different. They had an intimate, summer brunch themed wedding in their quaint, succulent-filled backyard in Chico, CA. They all got ready together in separate rooms of their home. Jens wore a pink dress, and we shot their First Look amongst the rolling yellow hills that are so iconic to the Northern California landscape. The ceremony was a quick one, officiated by a dear friend, attended by the closest of friends and family, with fresh baked cinnamon rolls for all at the reception. And they still managed to squeeze Spain into it all by traveling there for their honeymoon a couple weeks before their wedding date.
Because who says you have to follow the rules just because you decided to go the traditional route after all?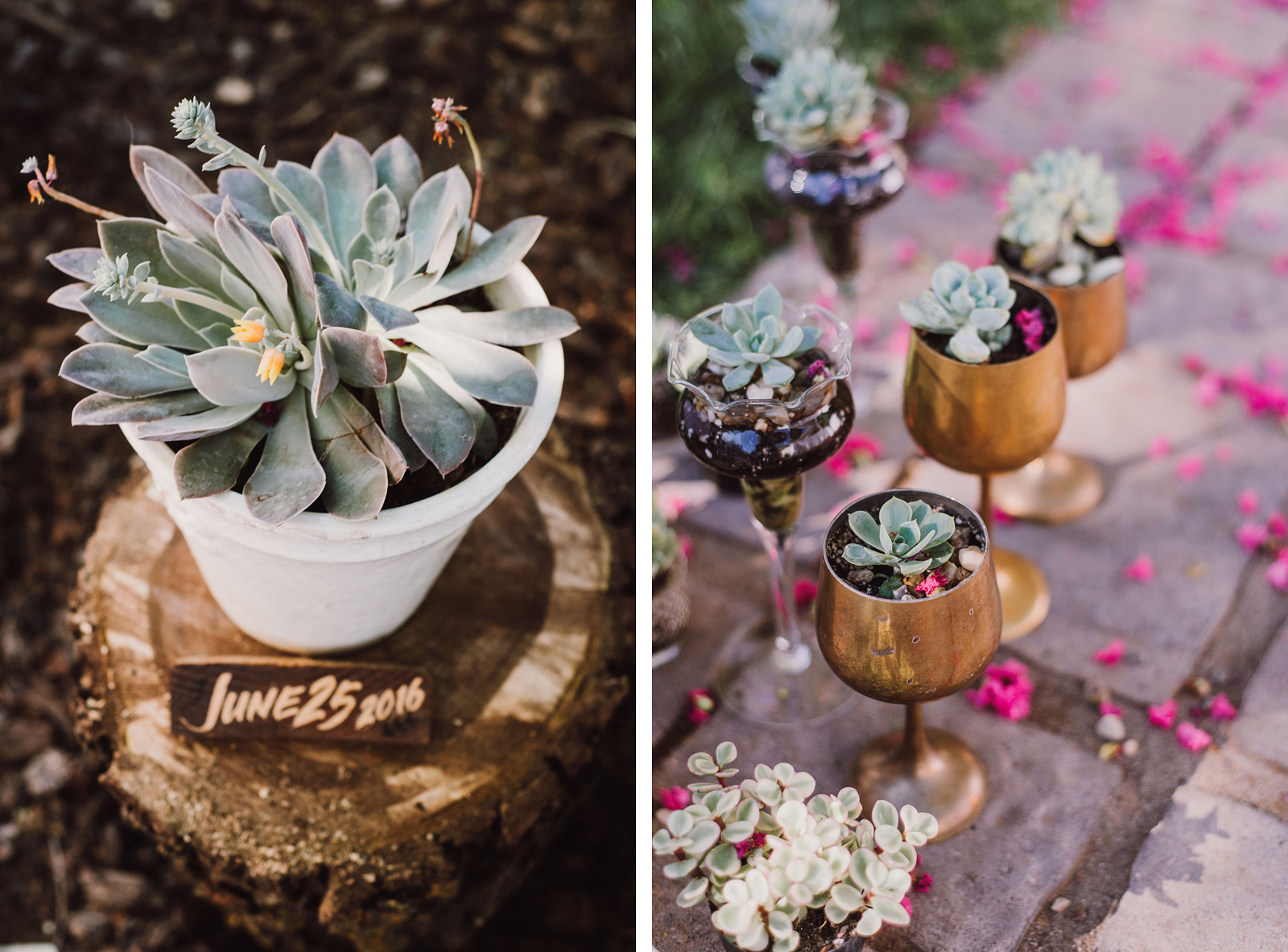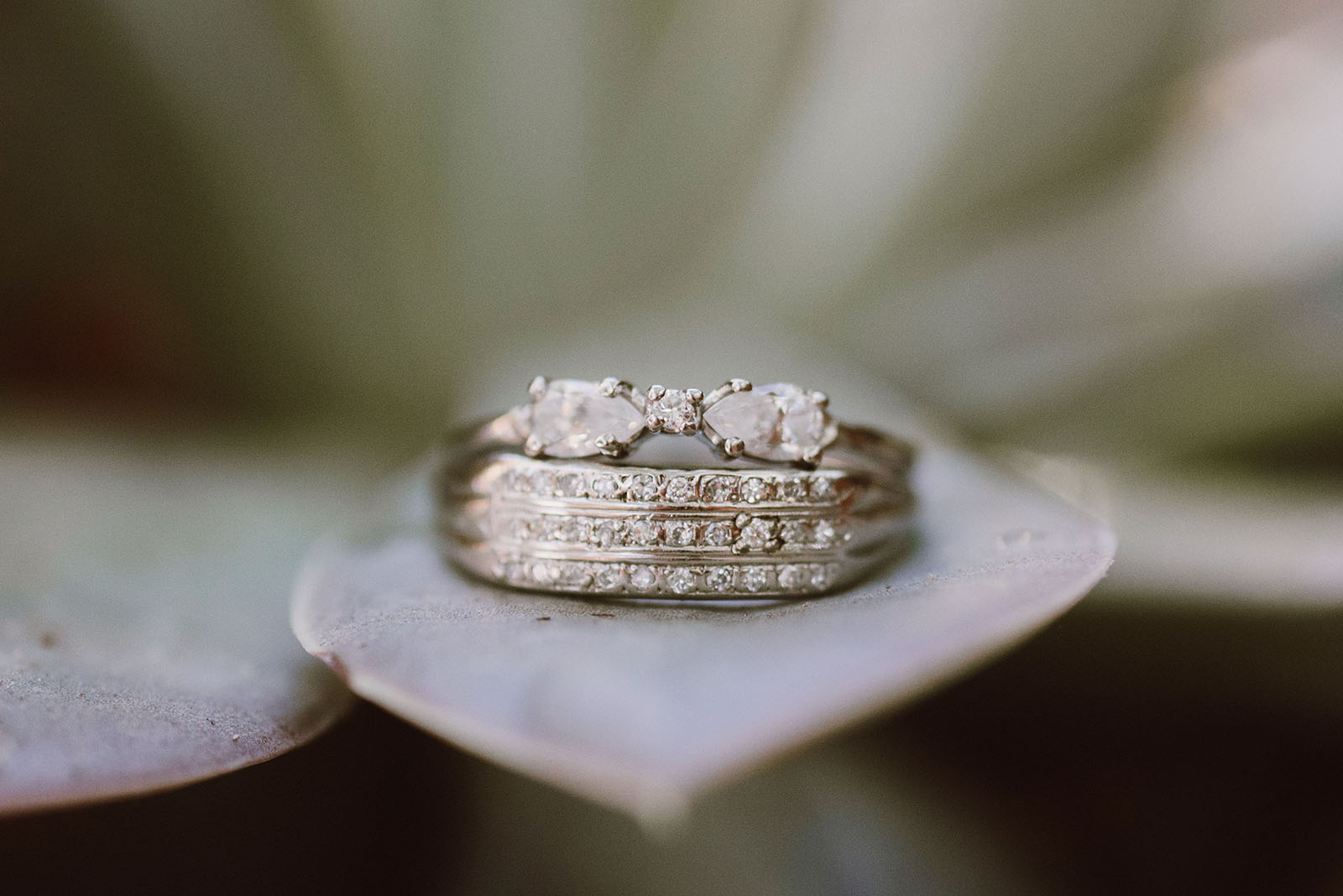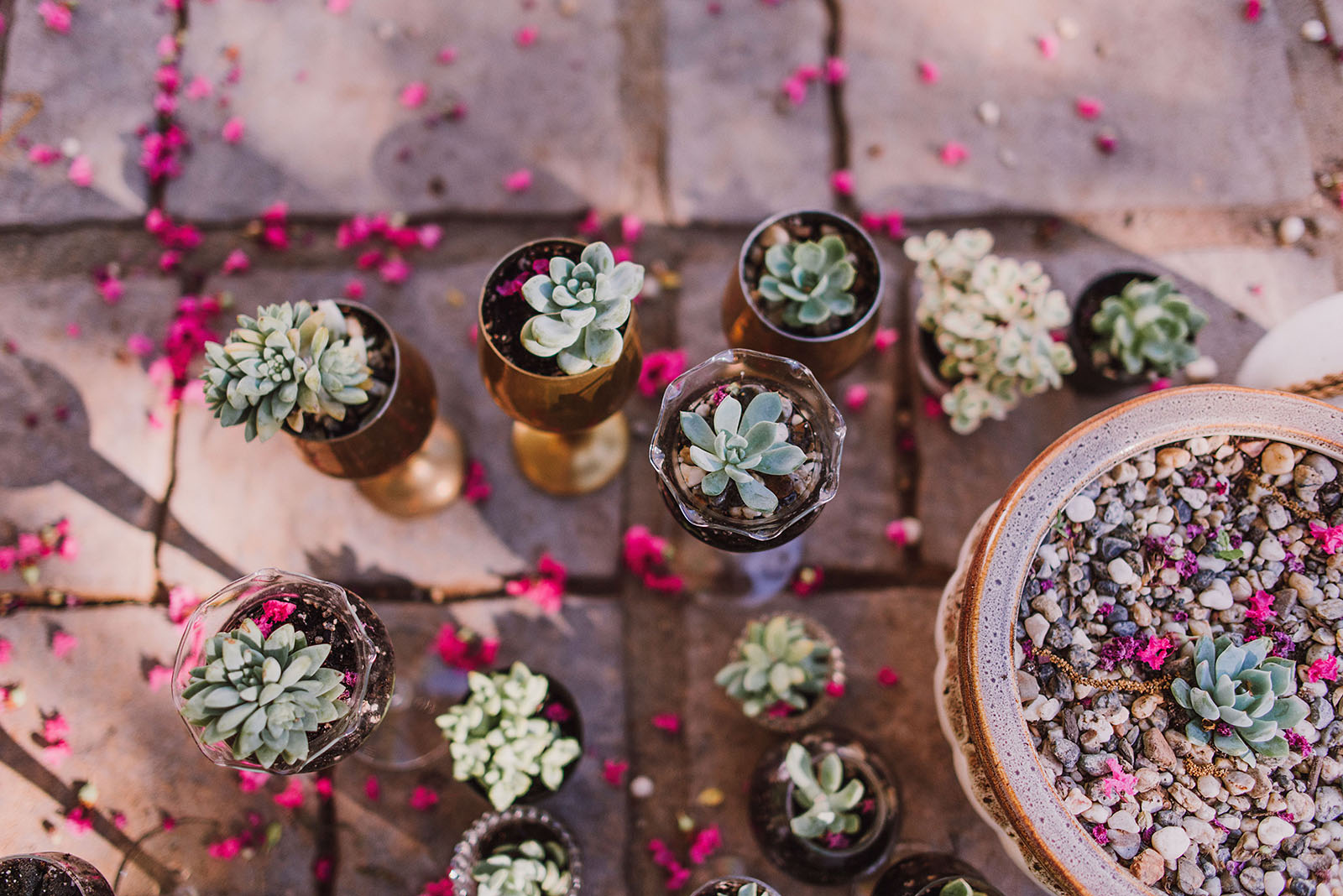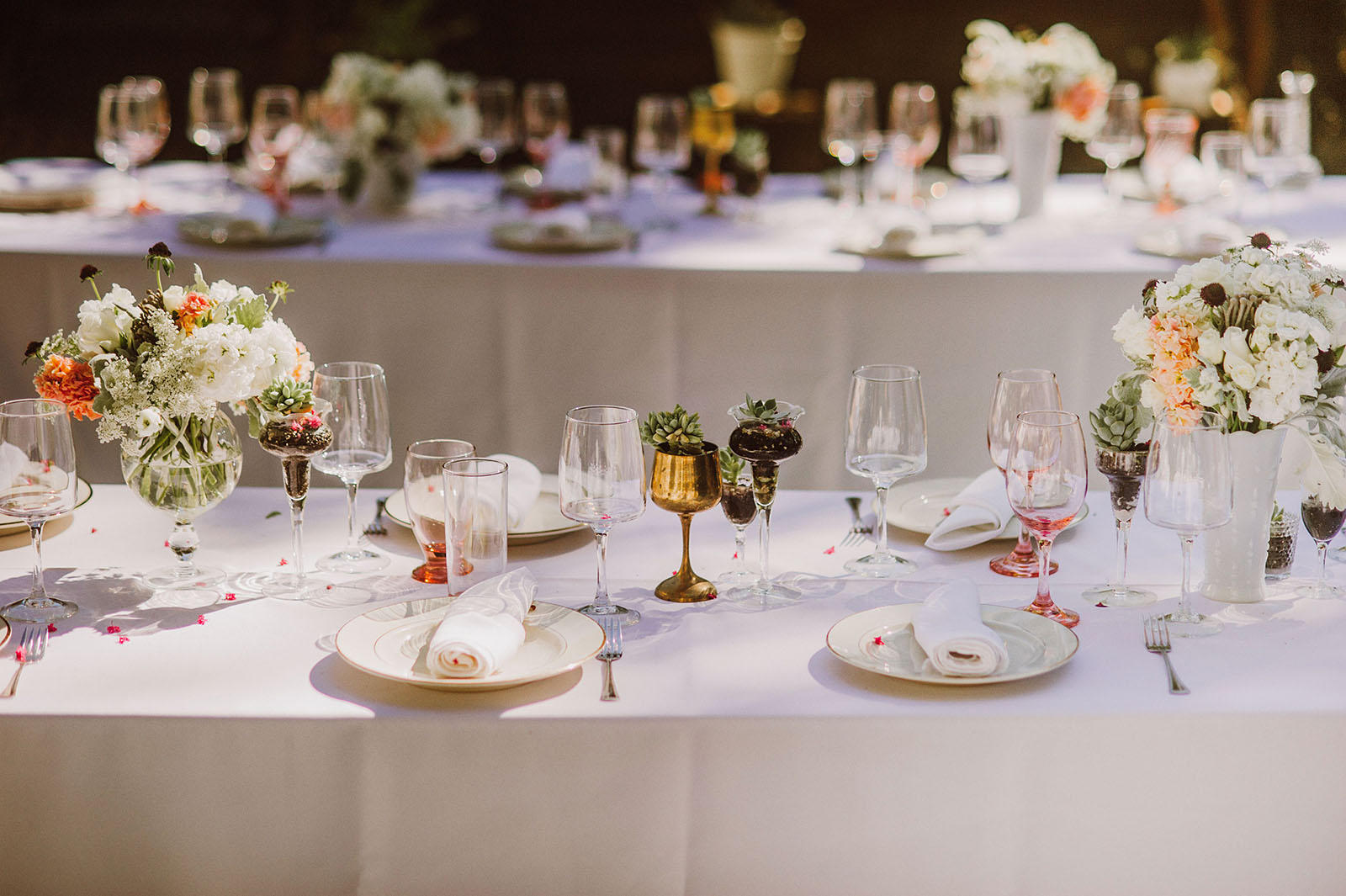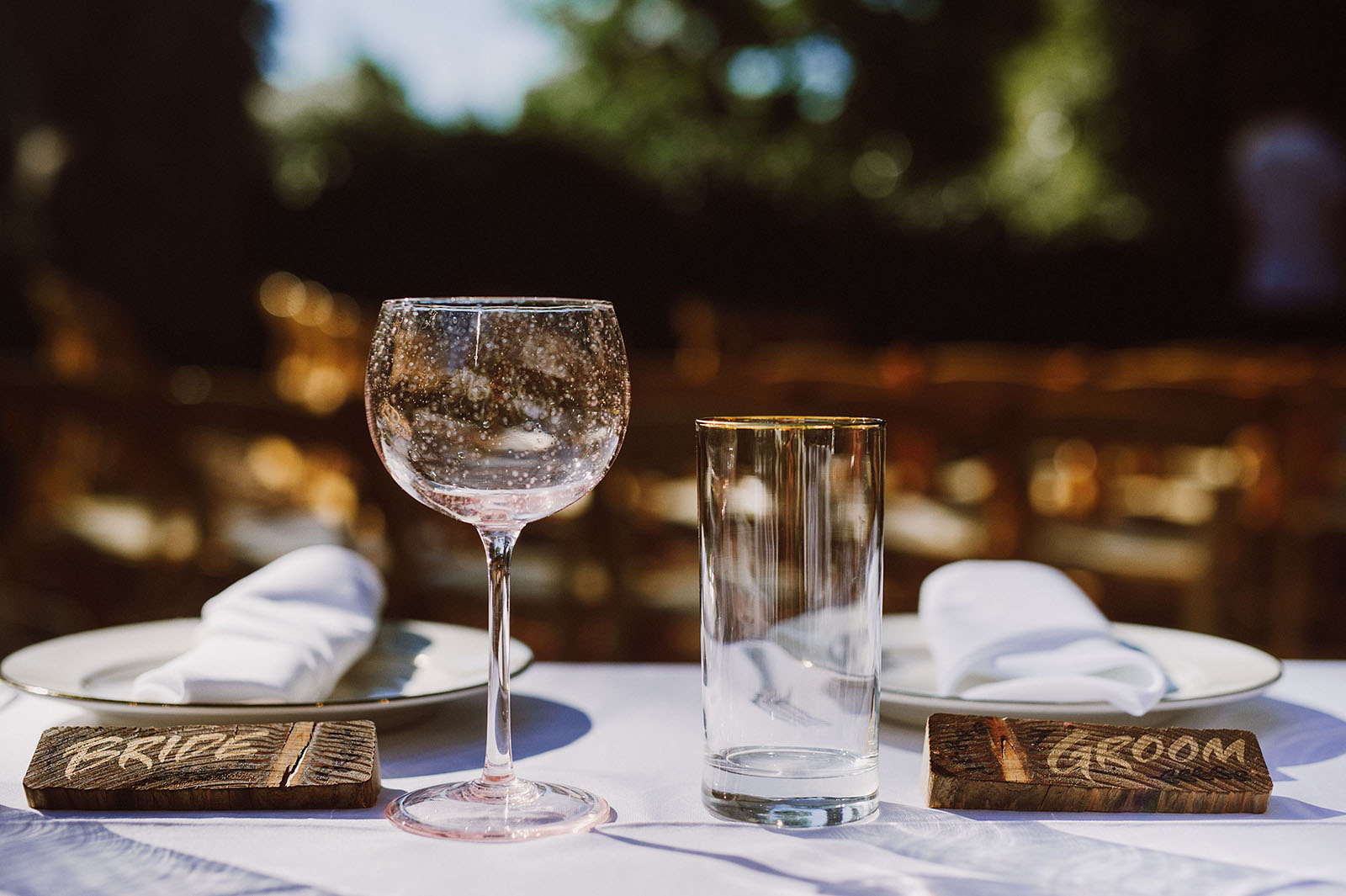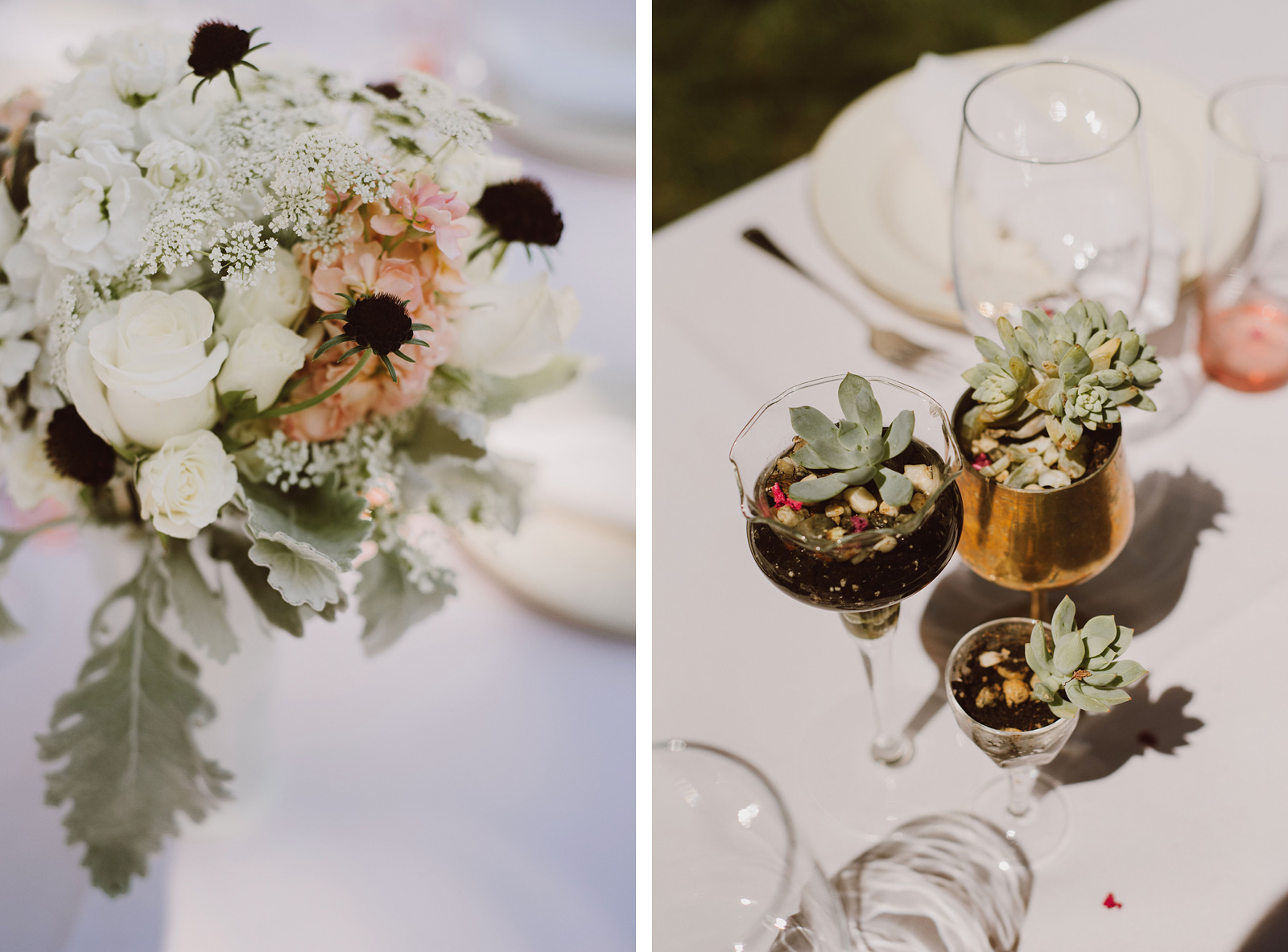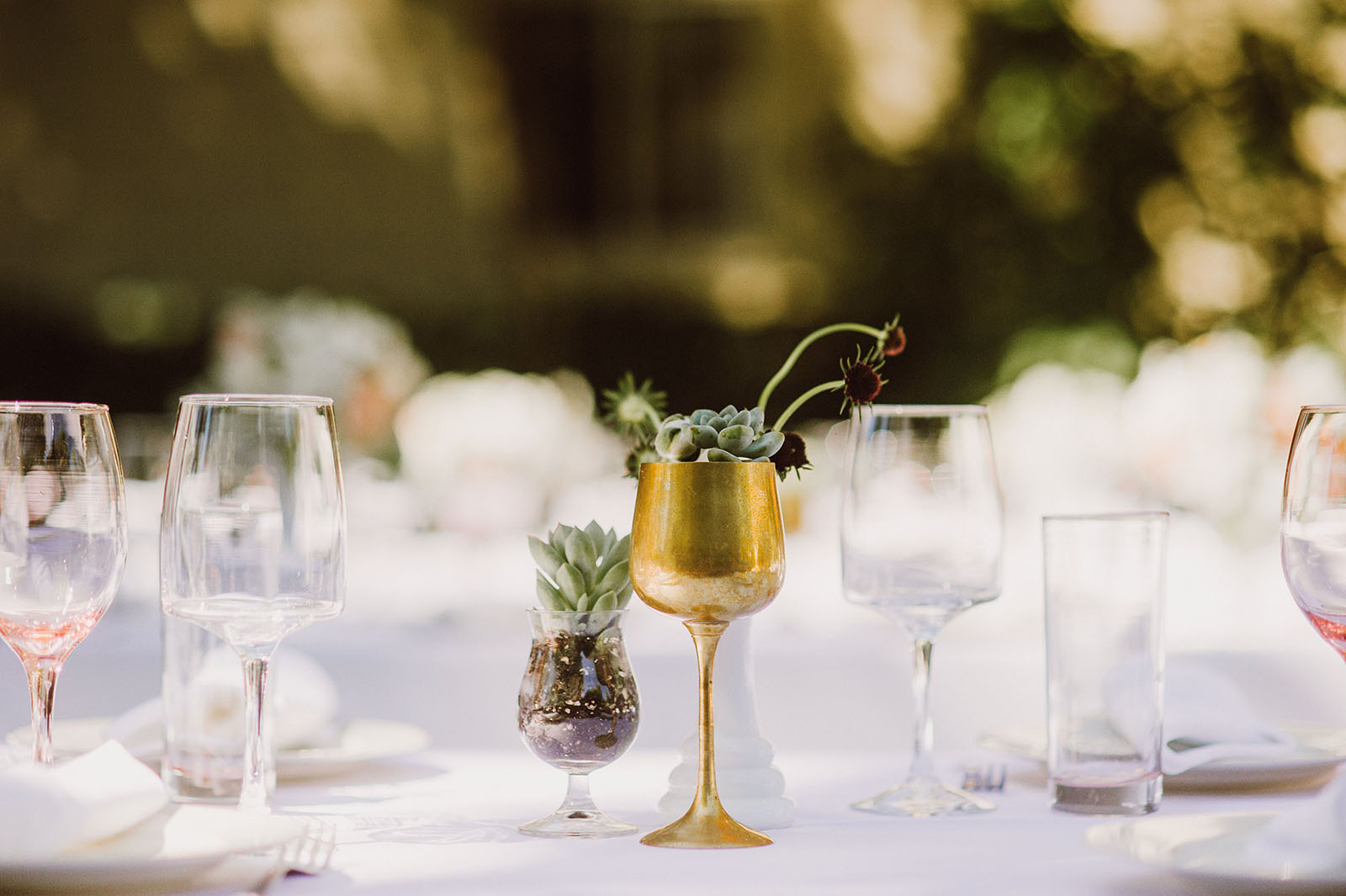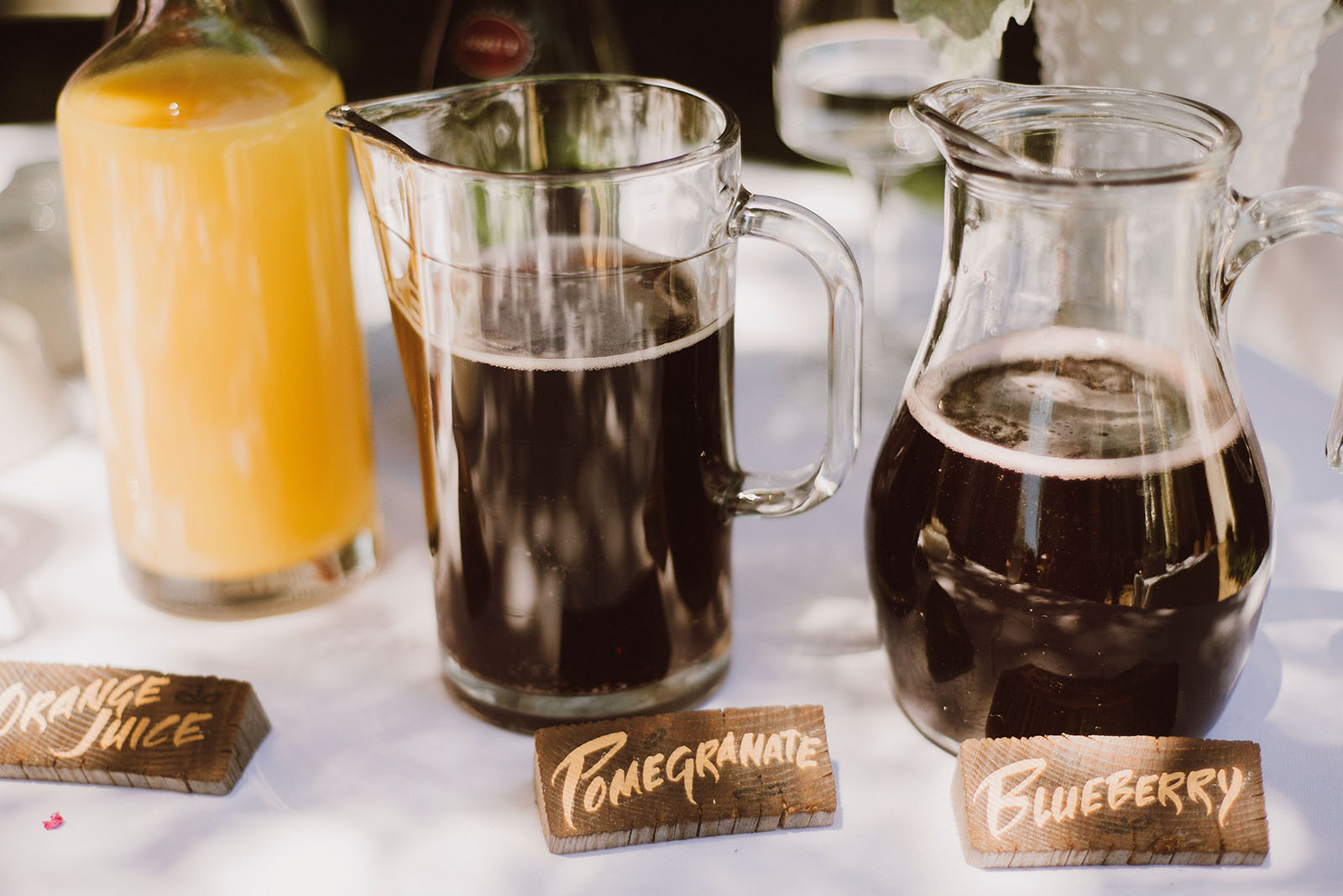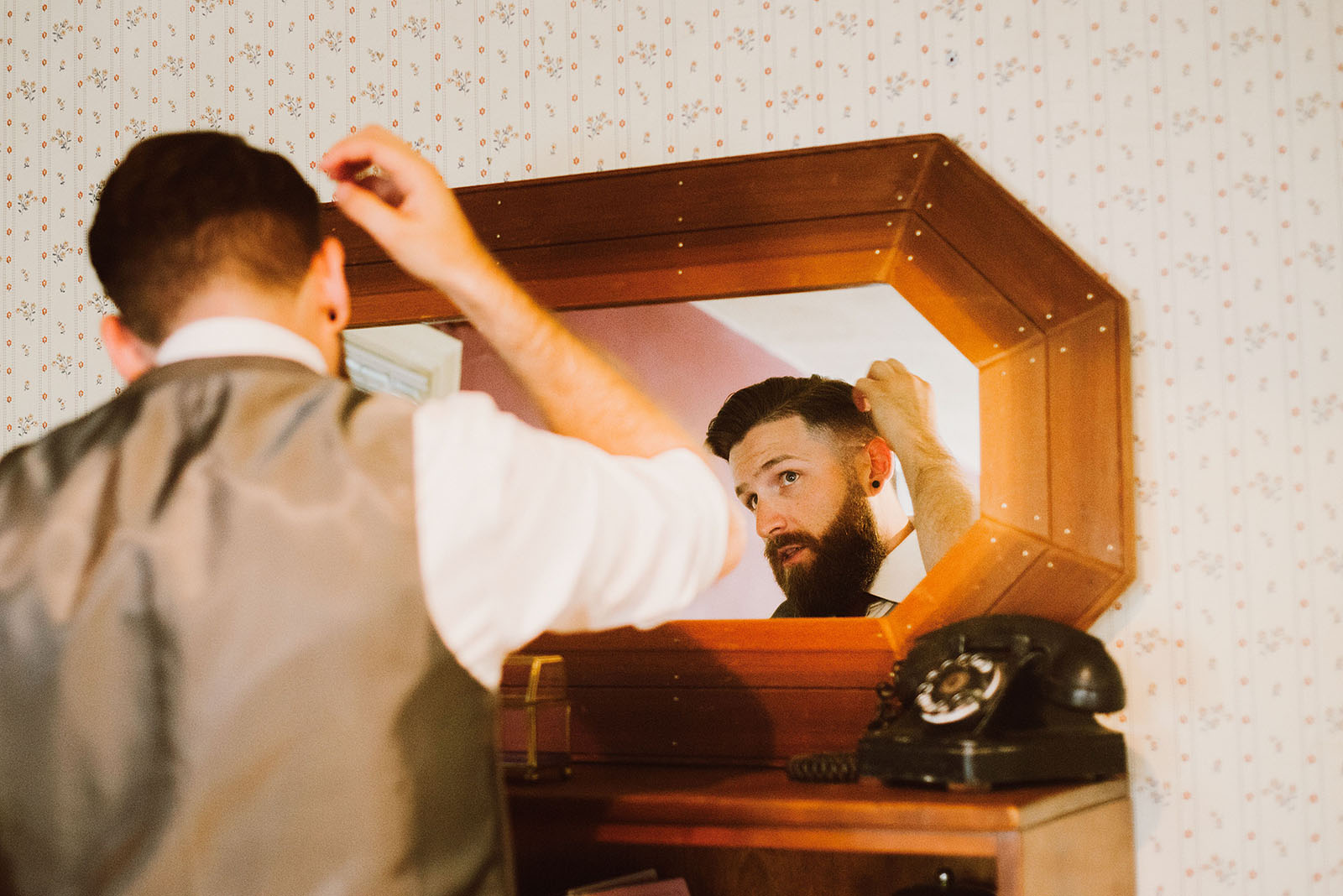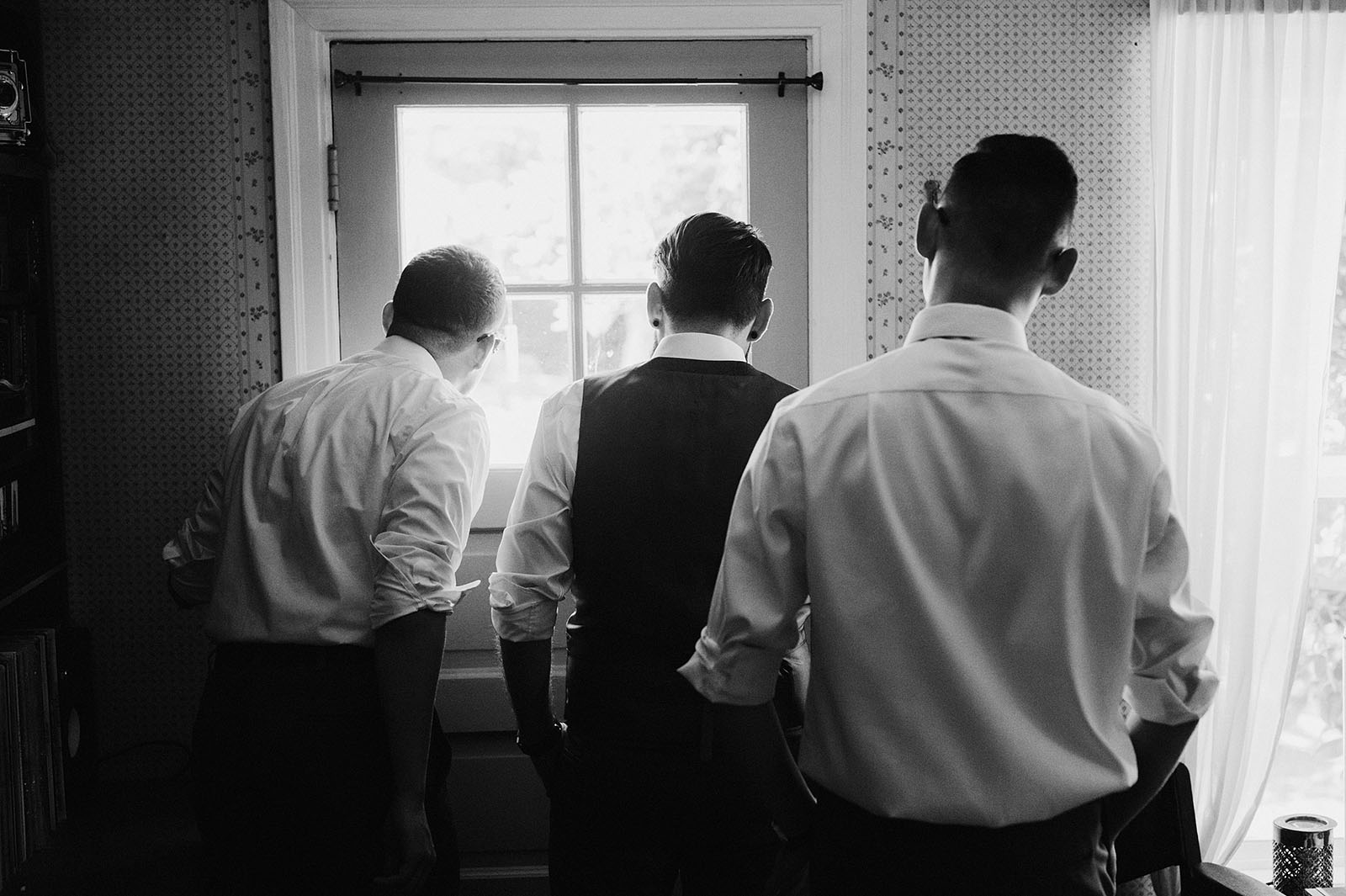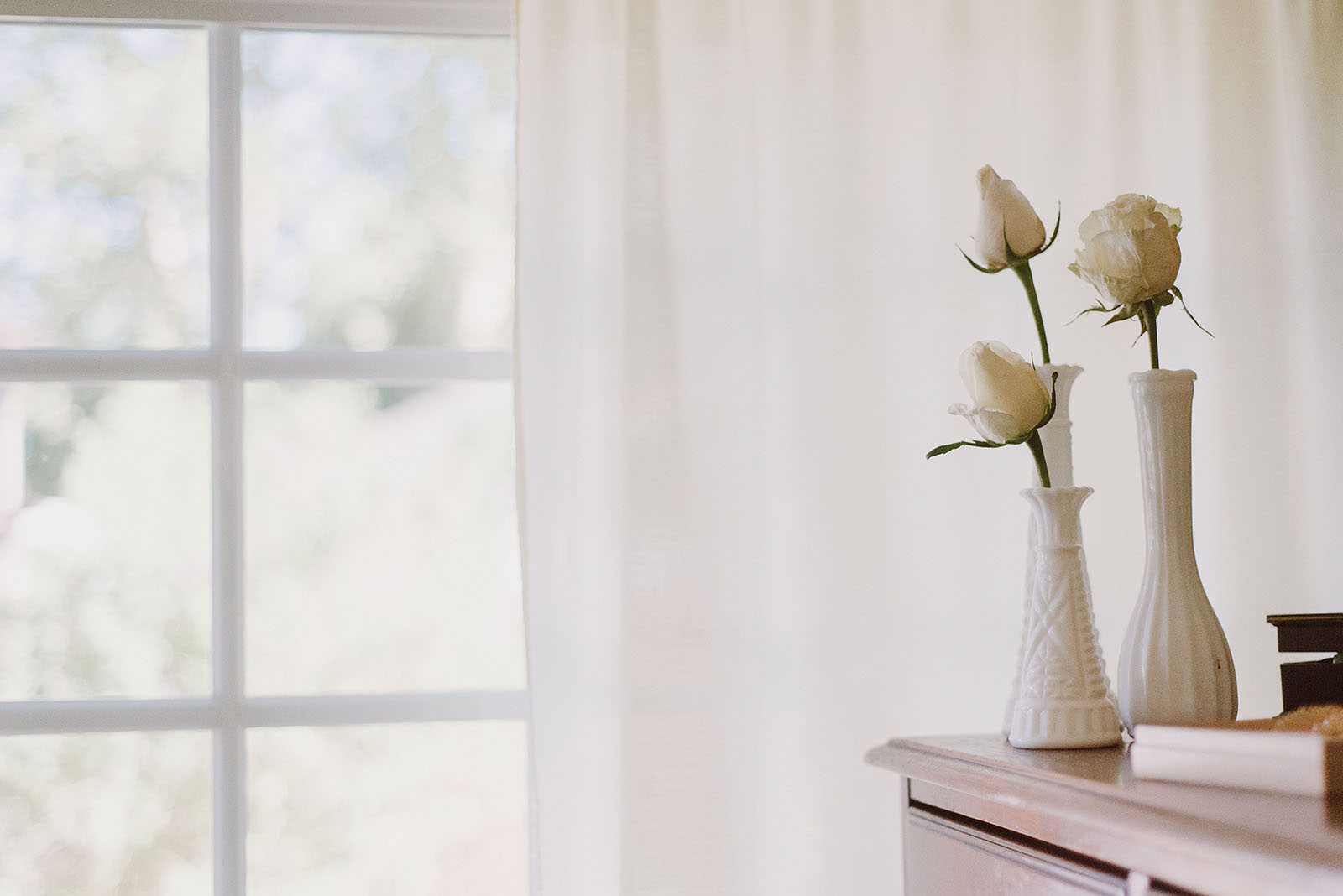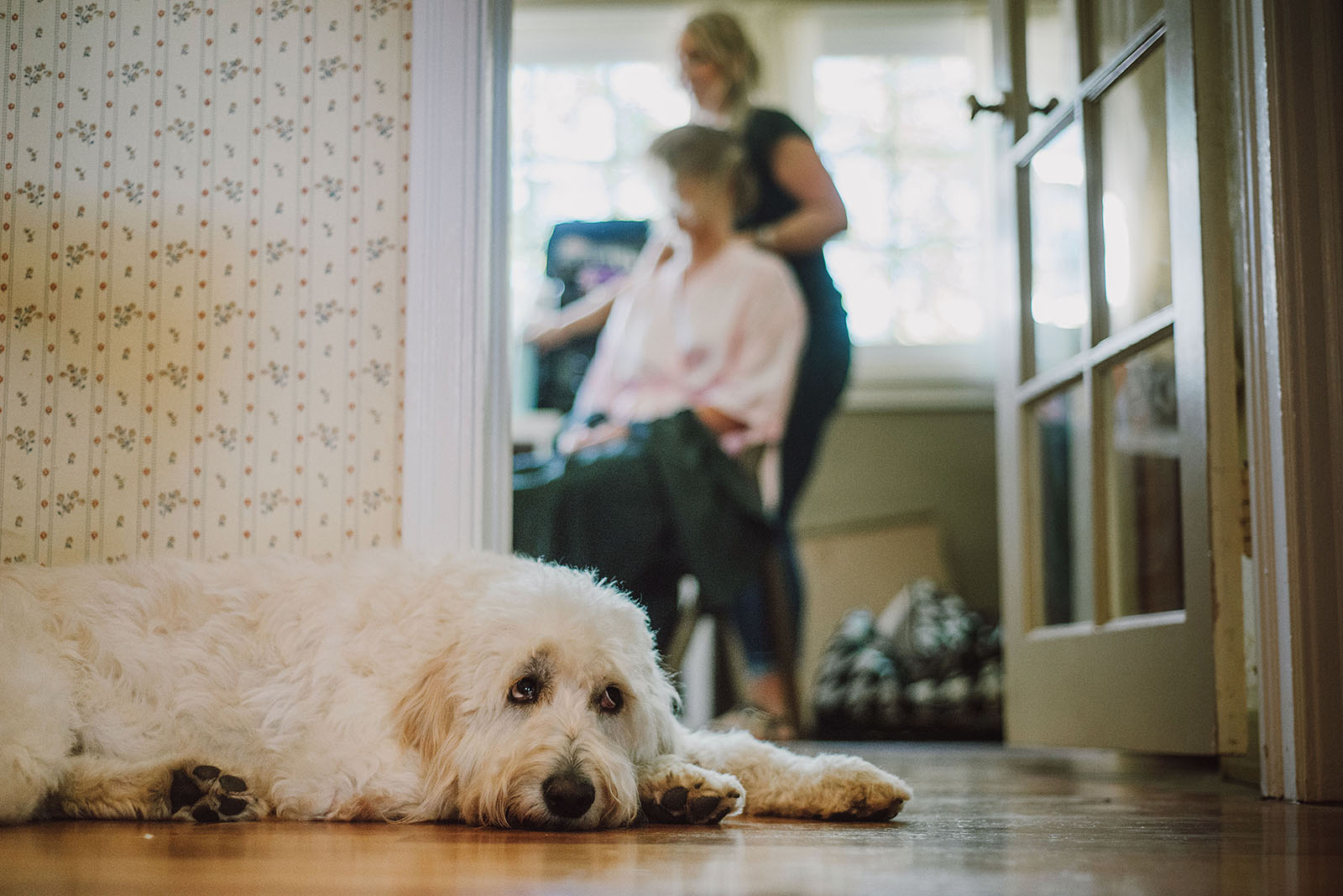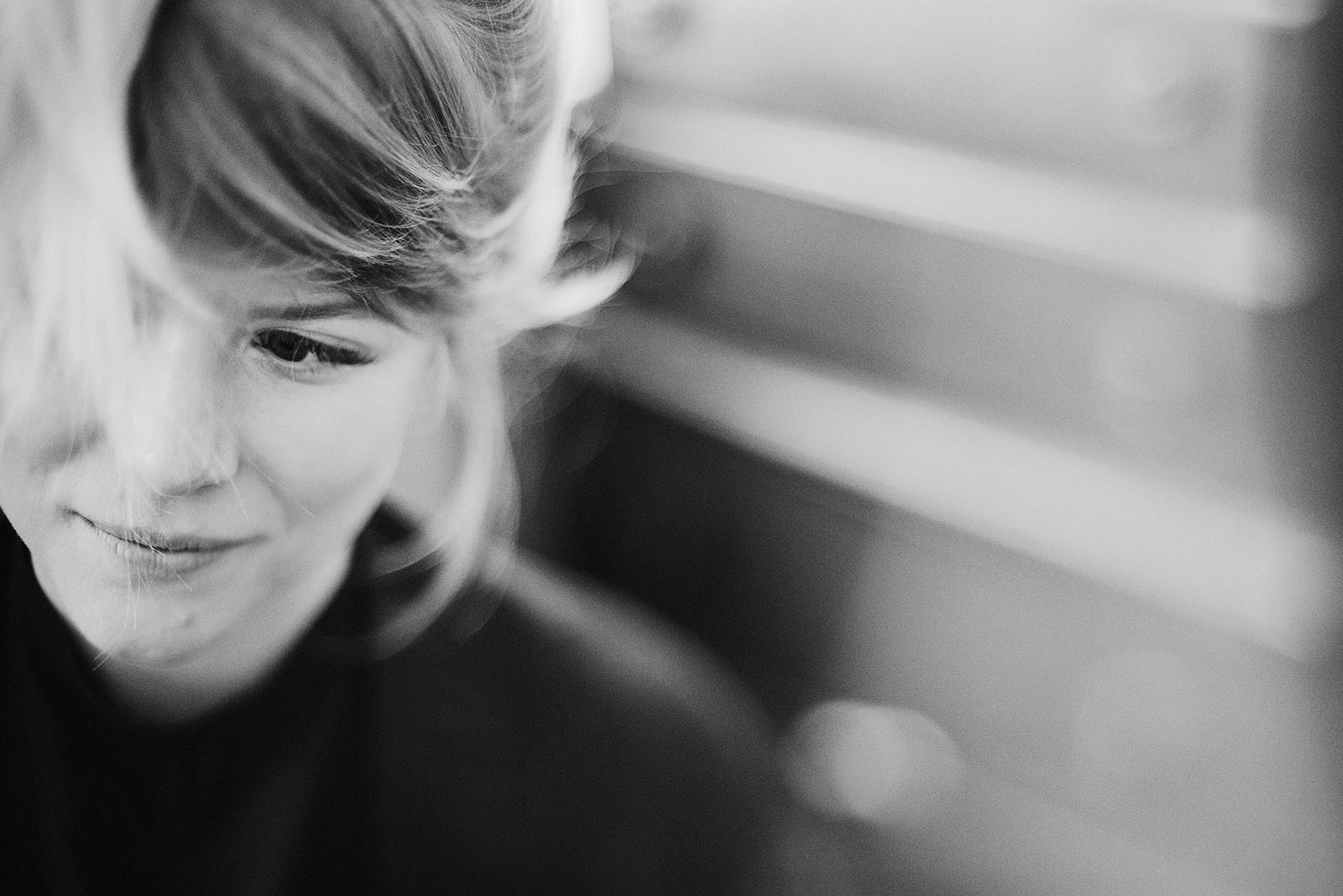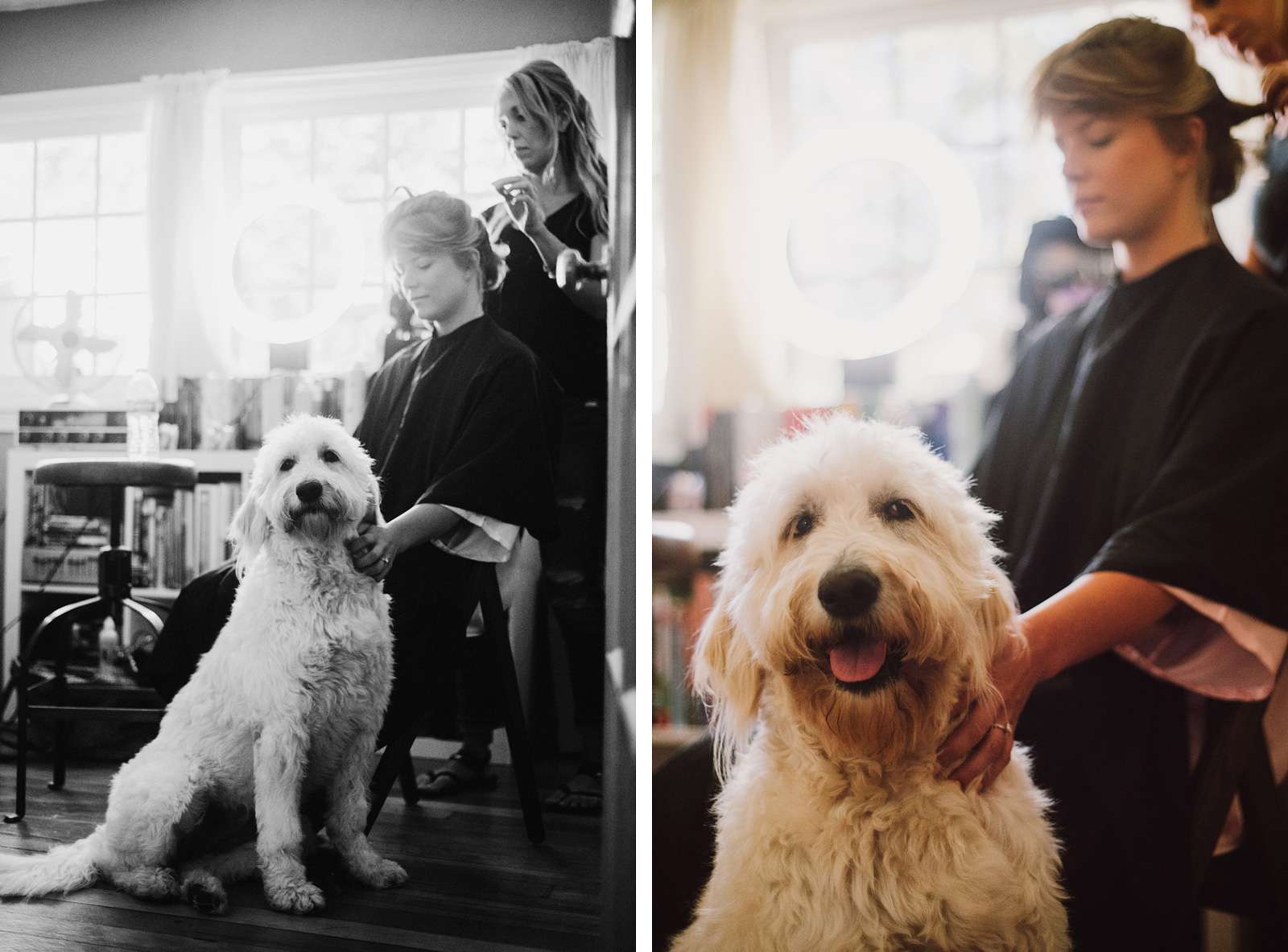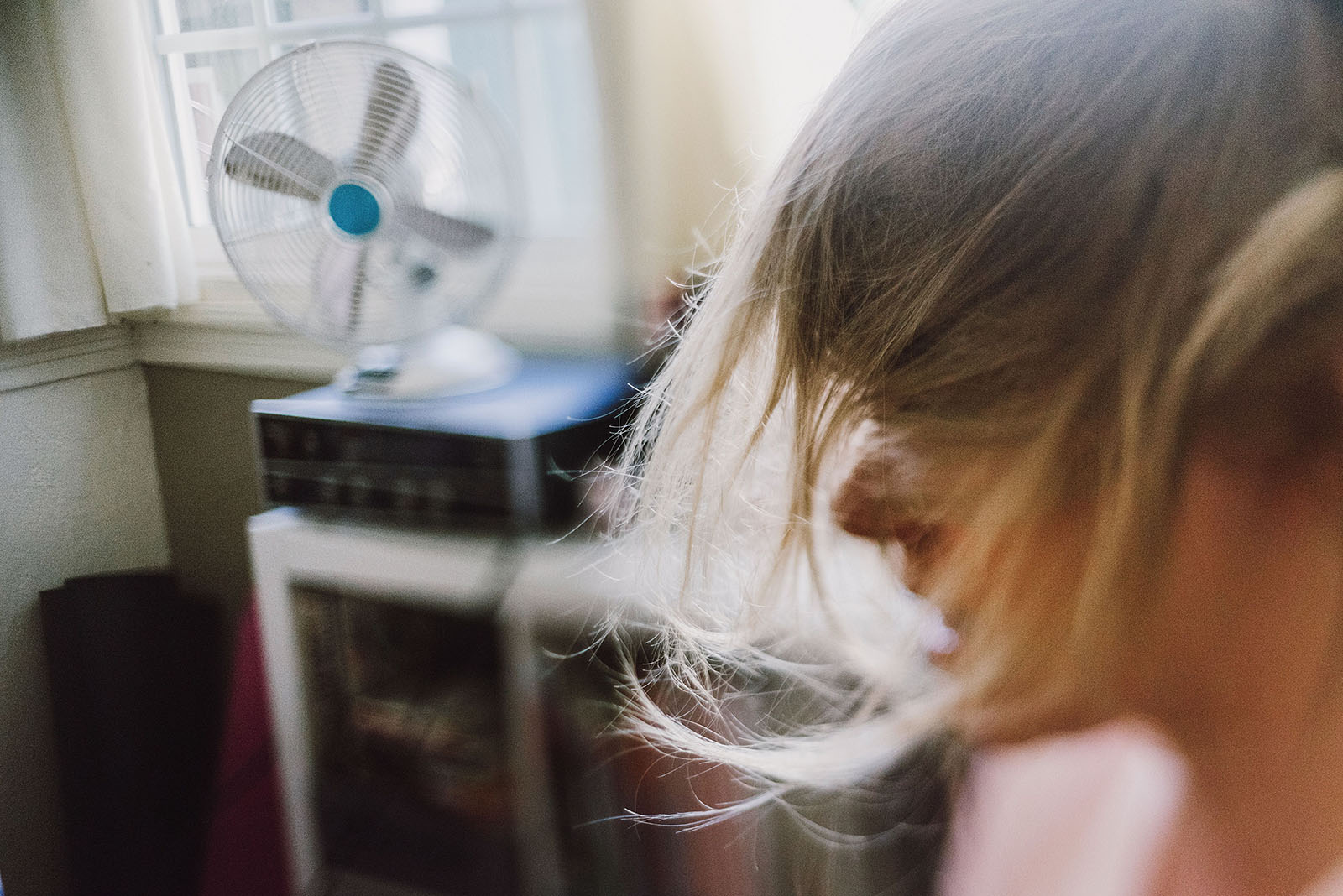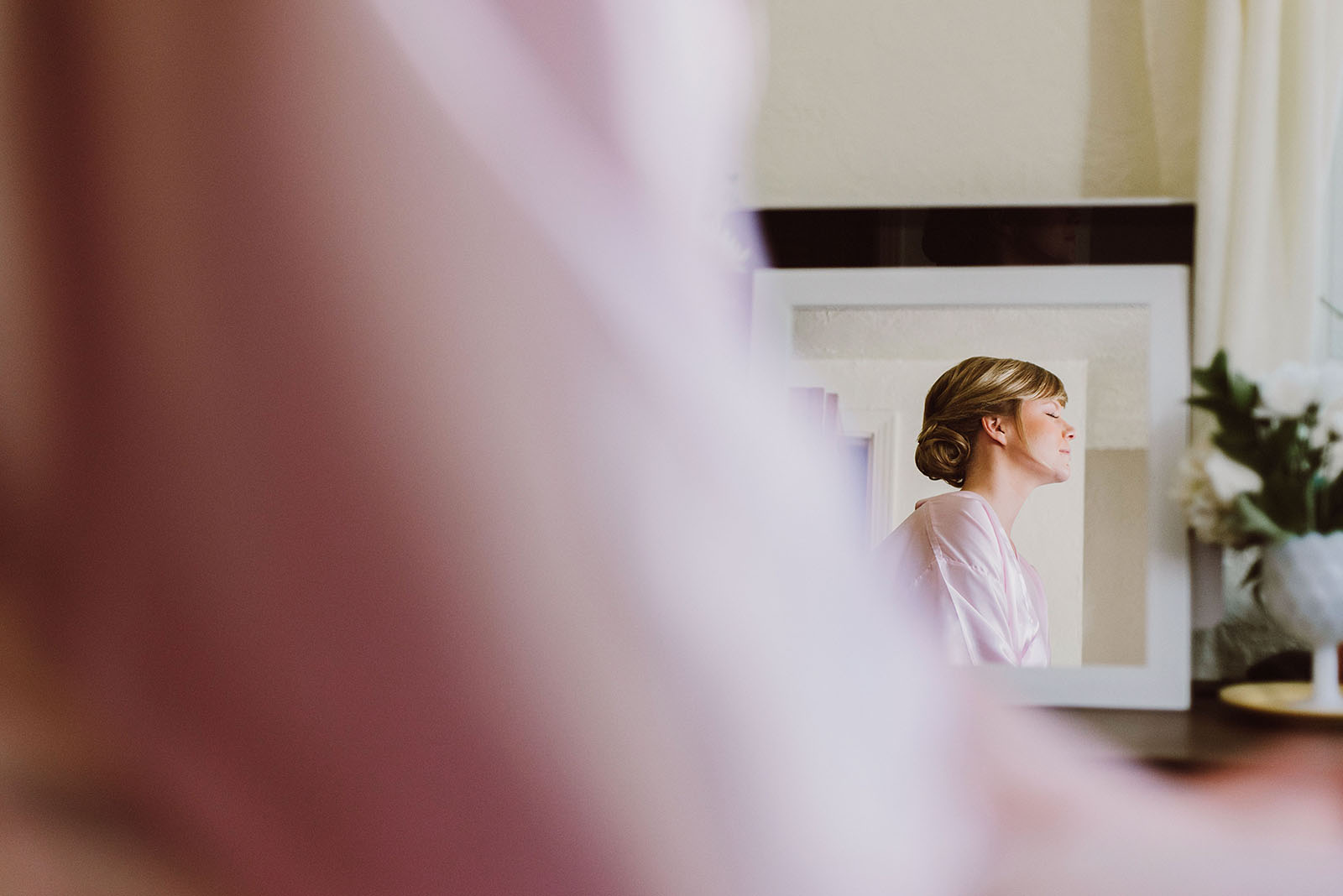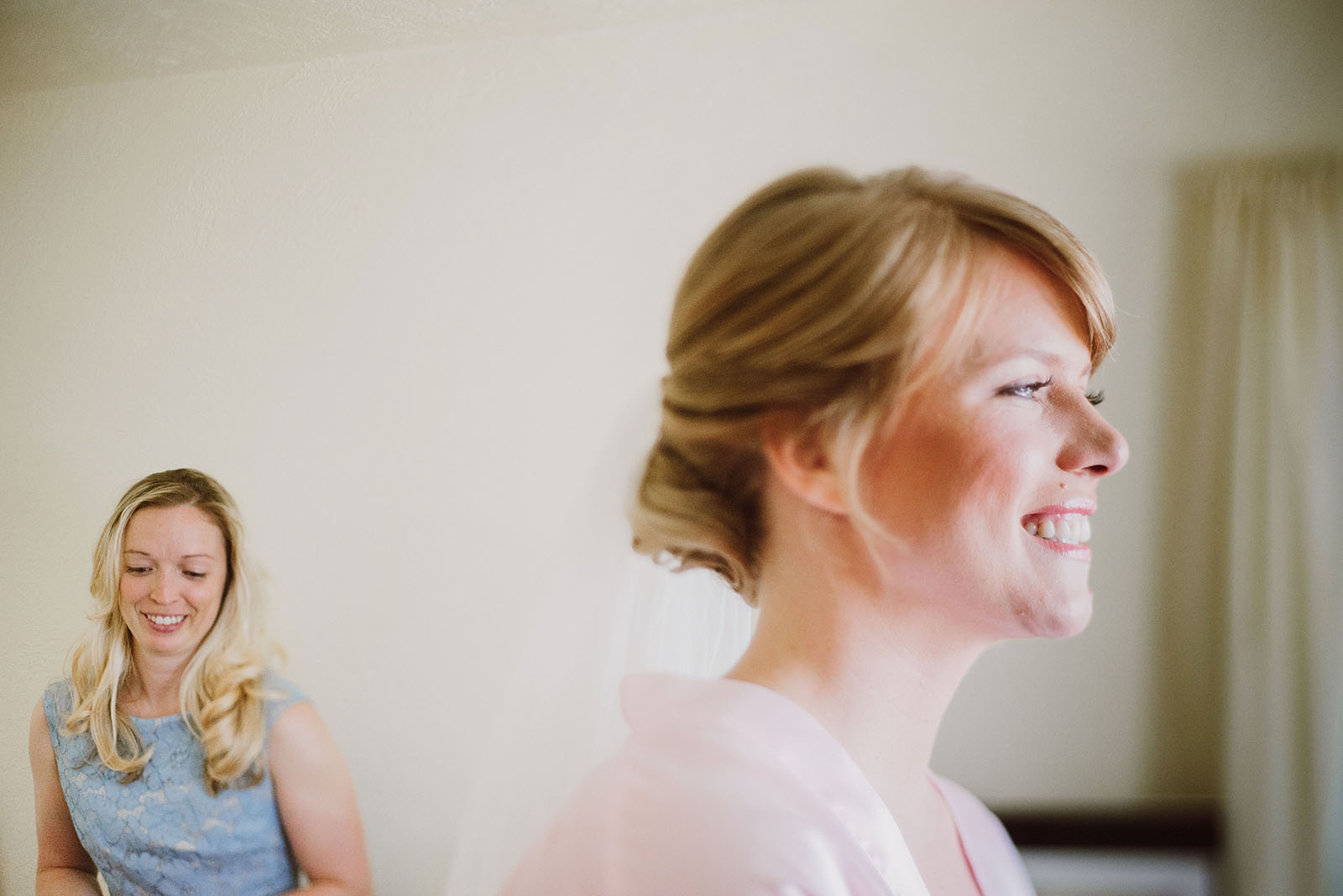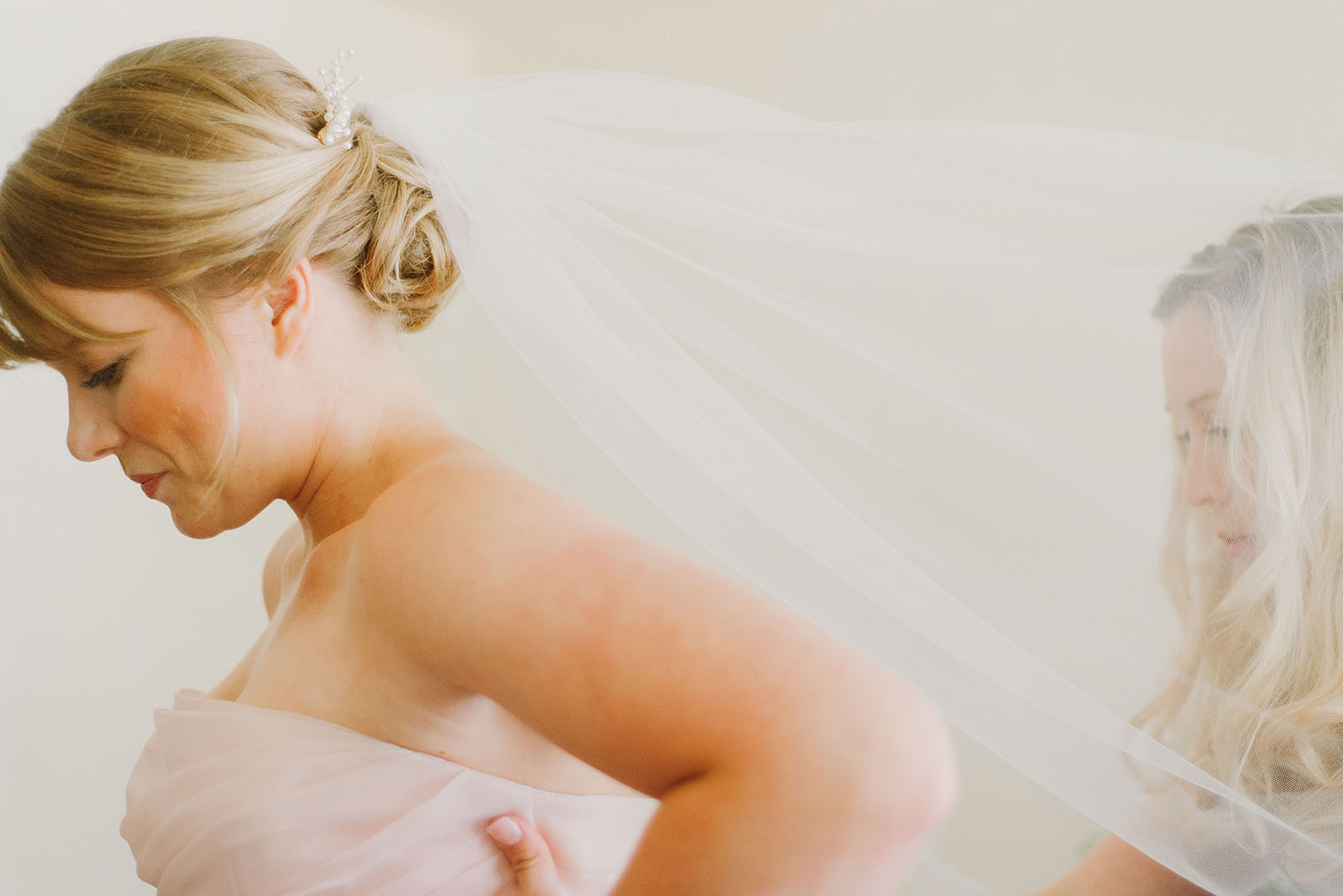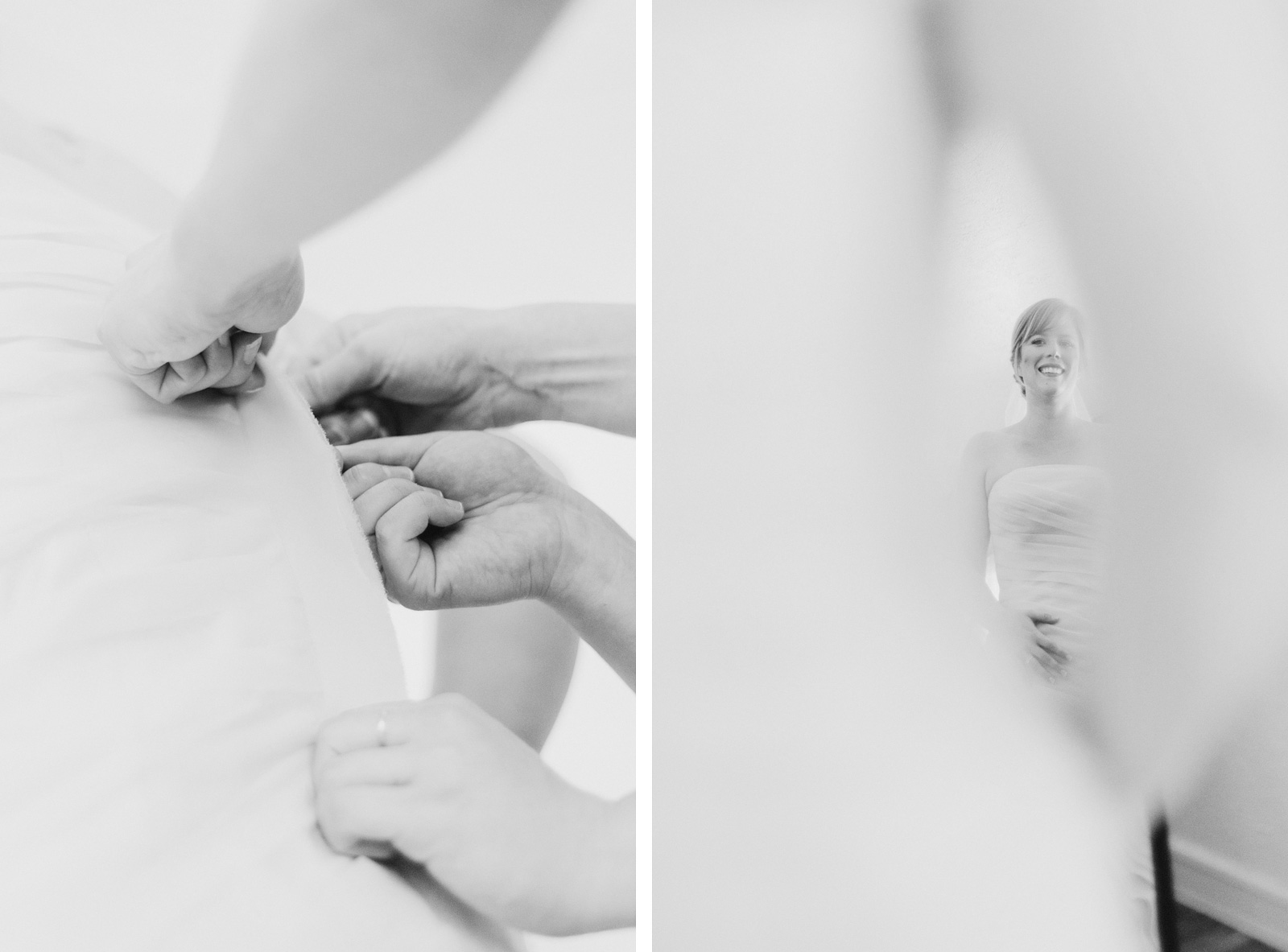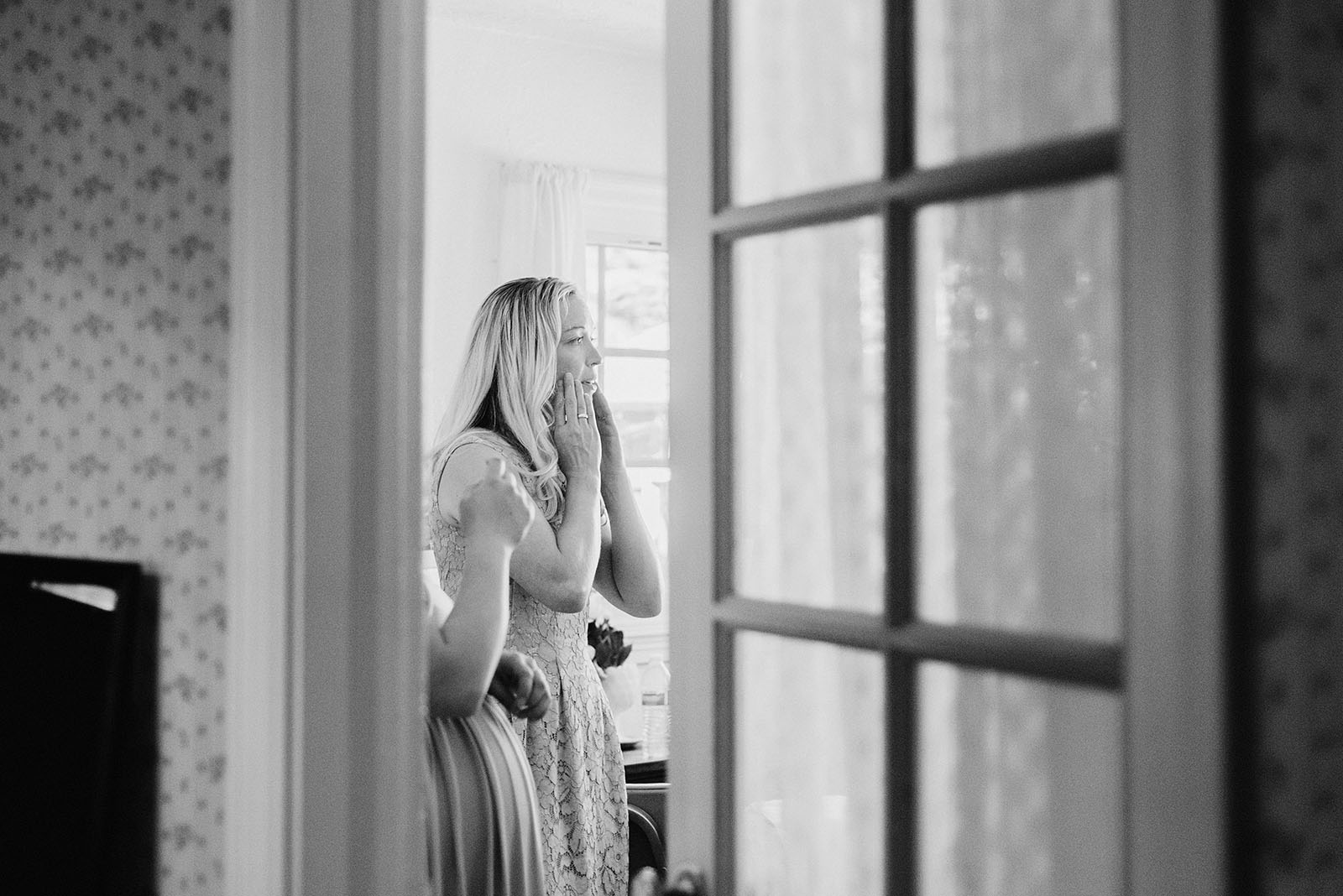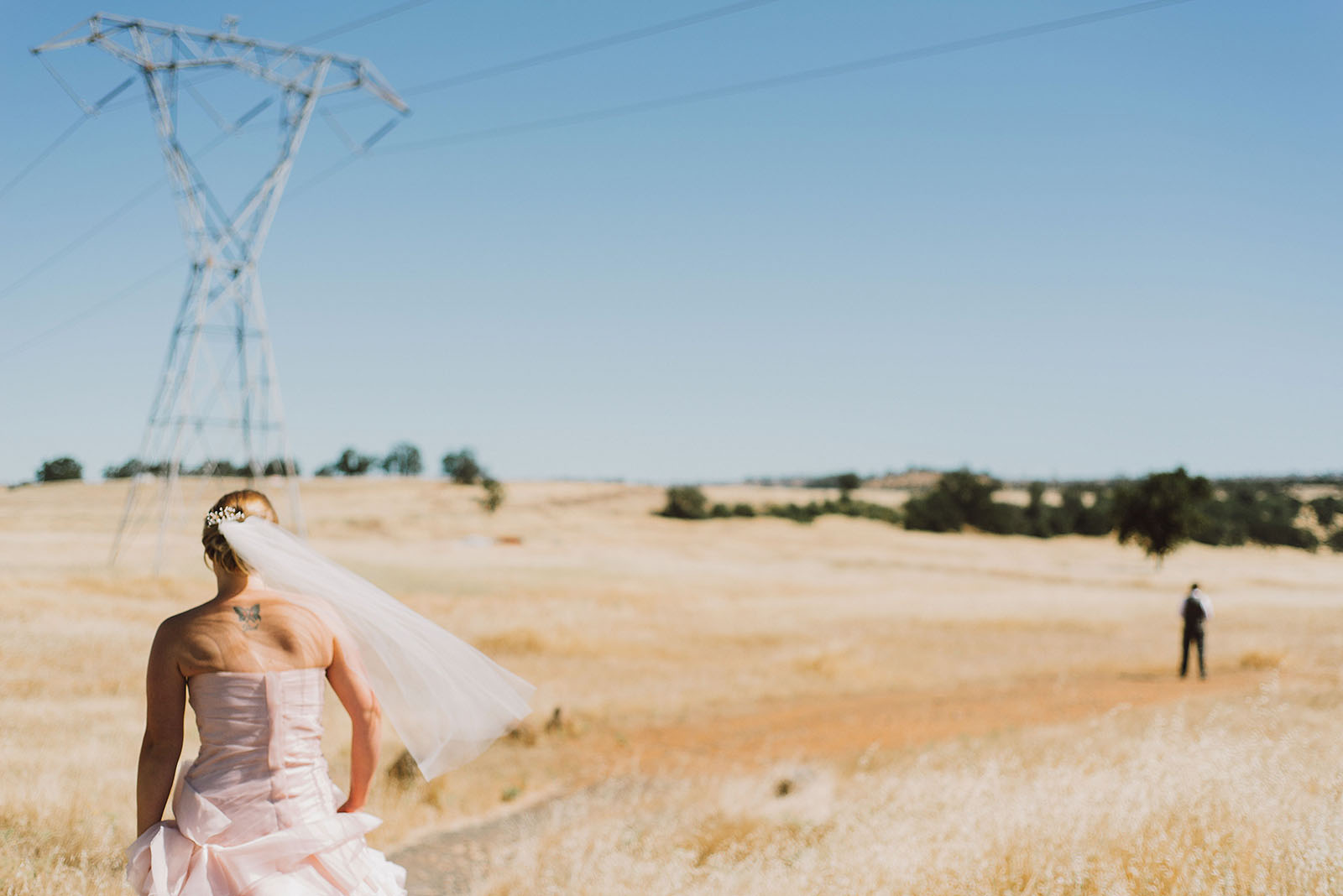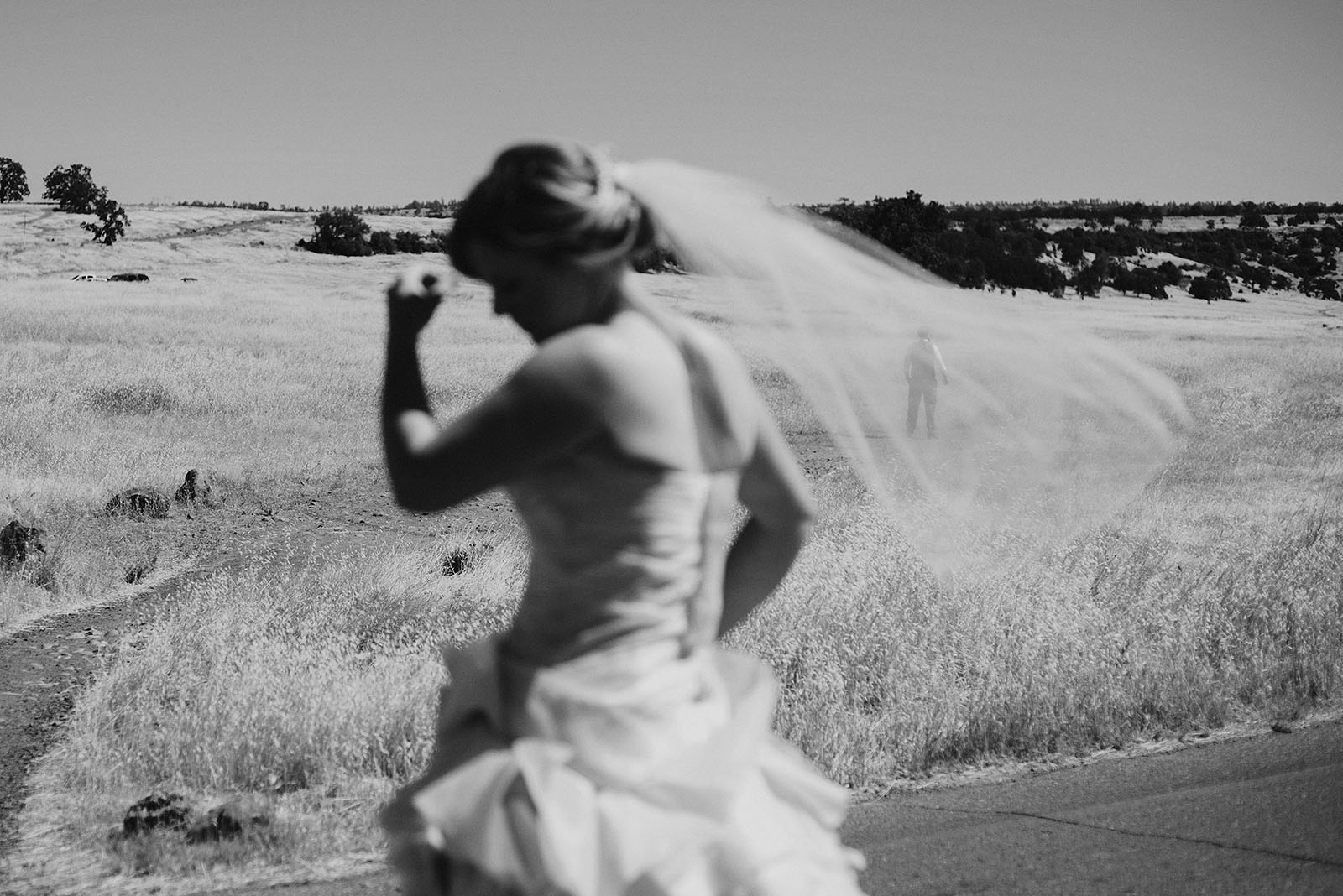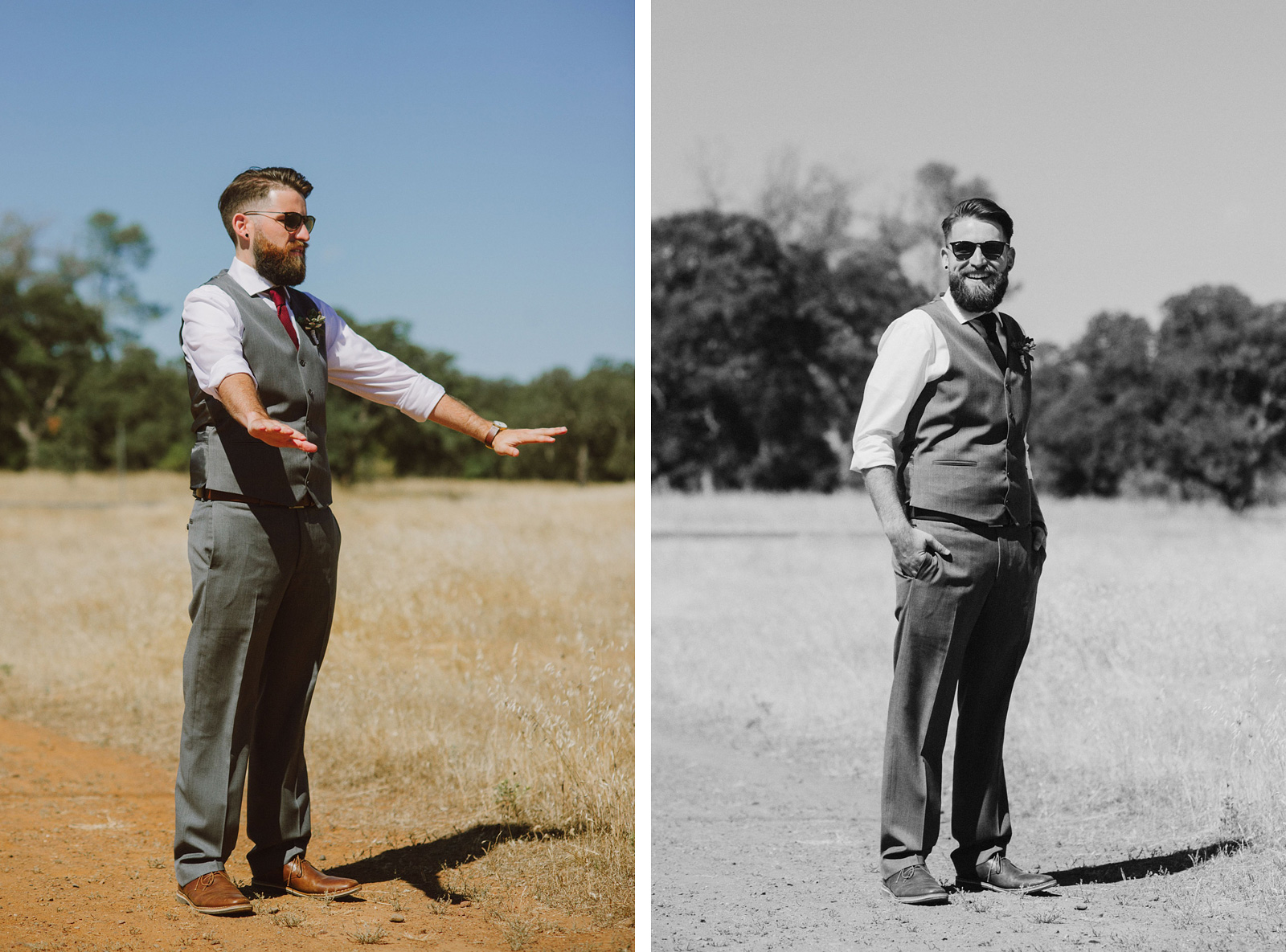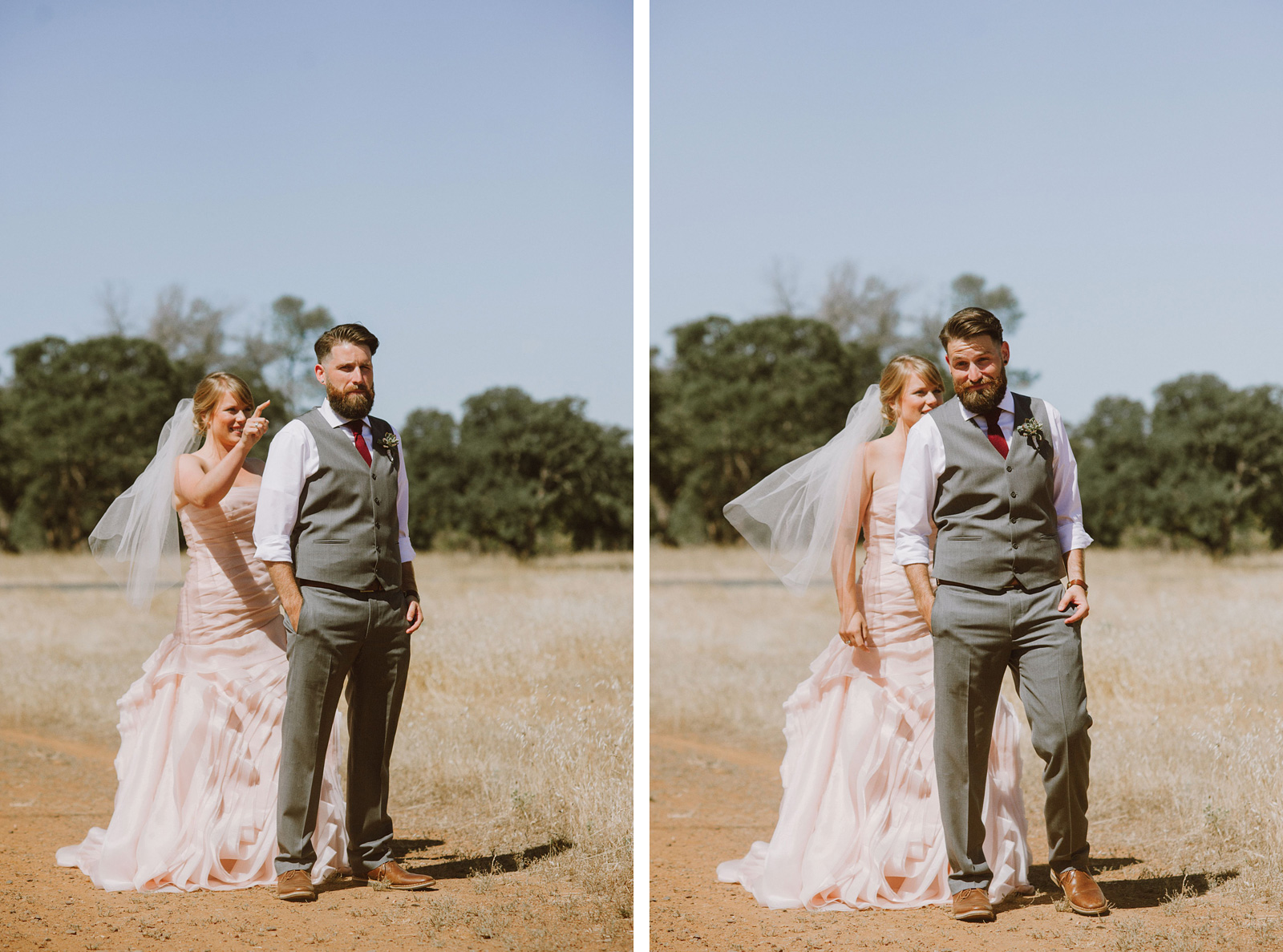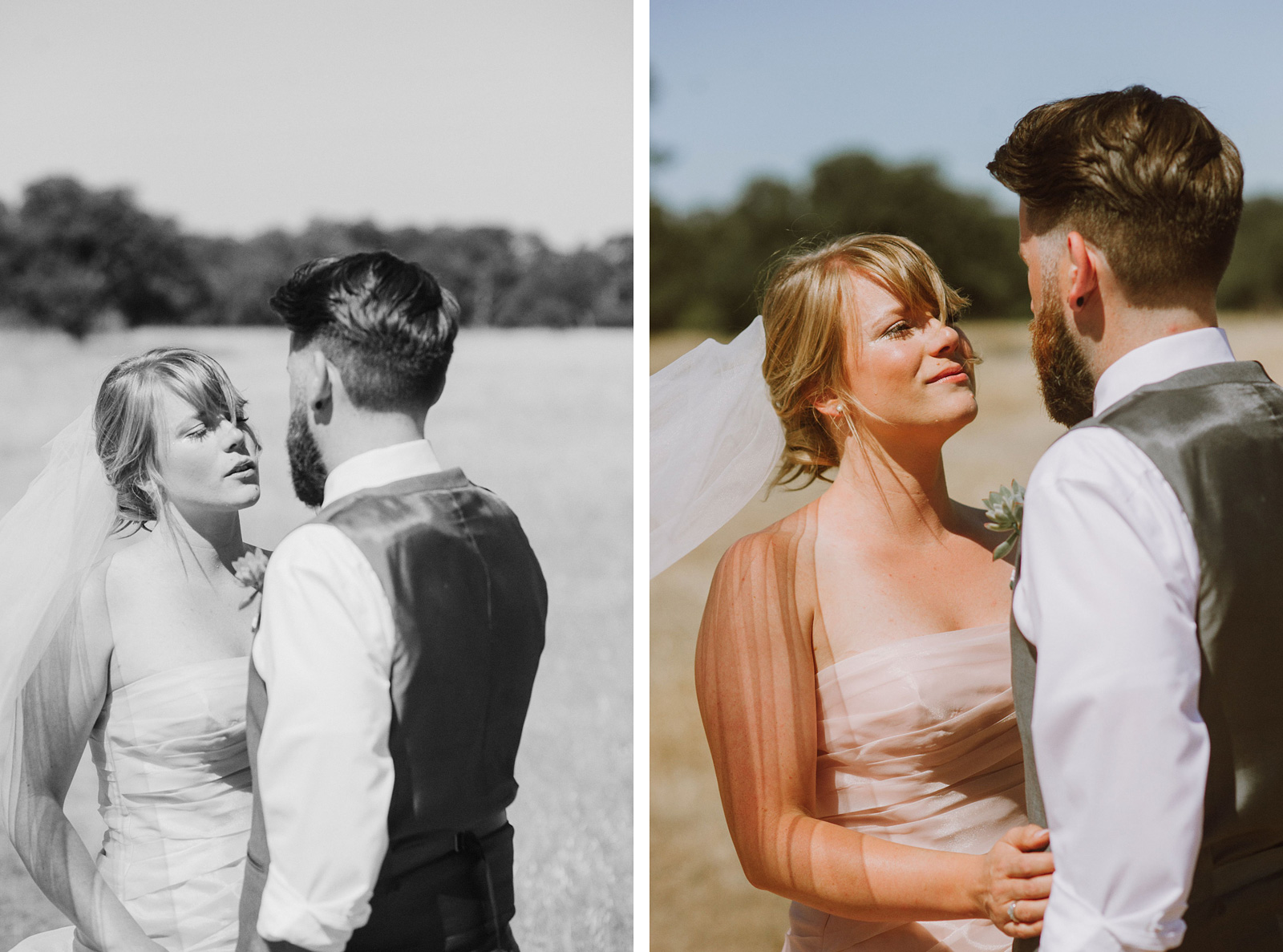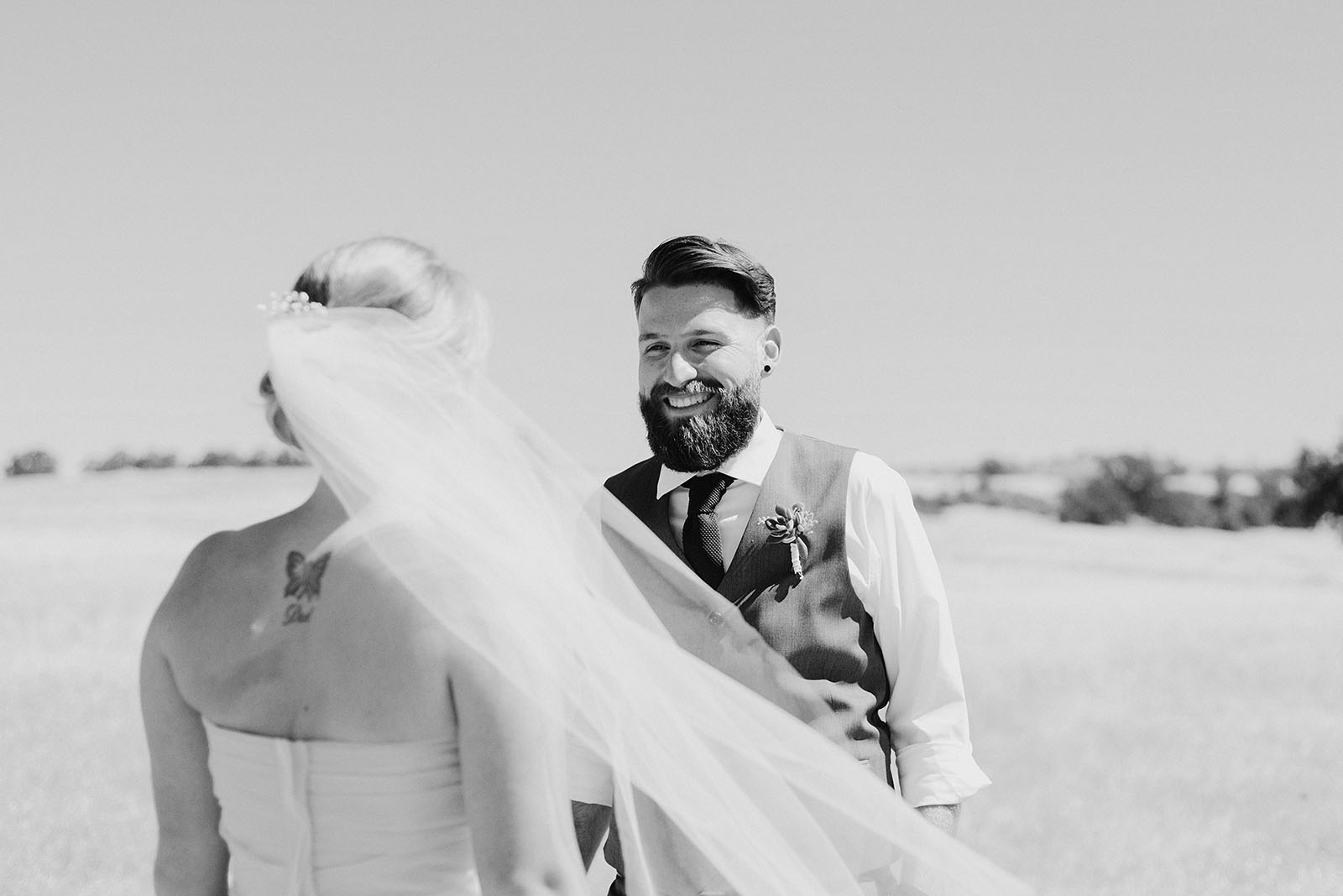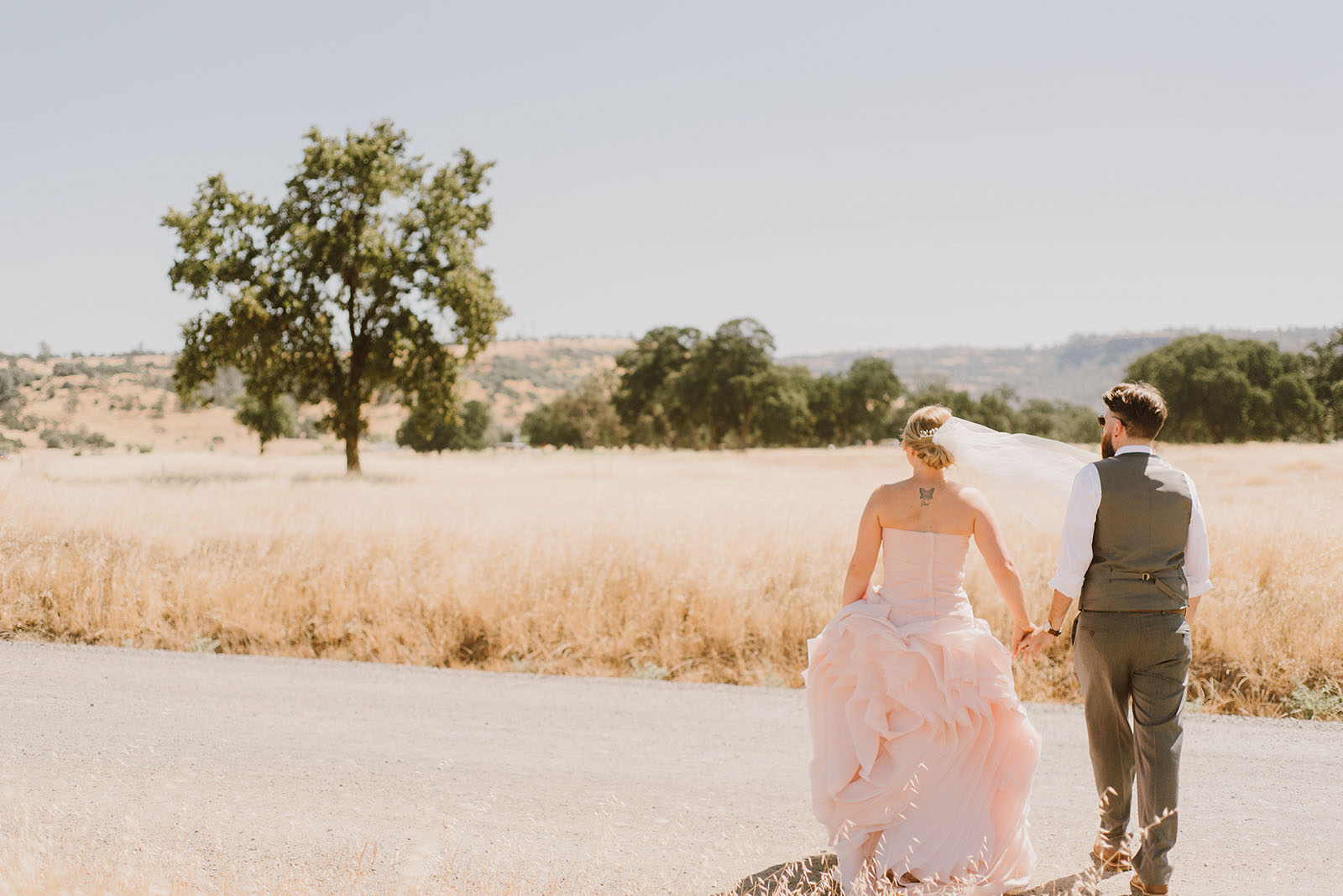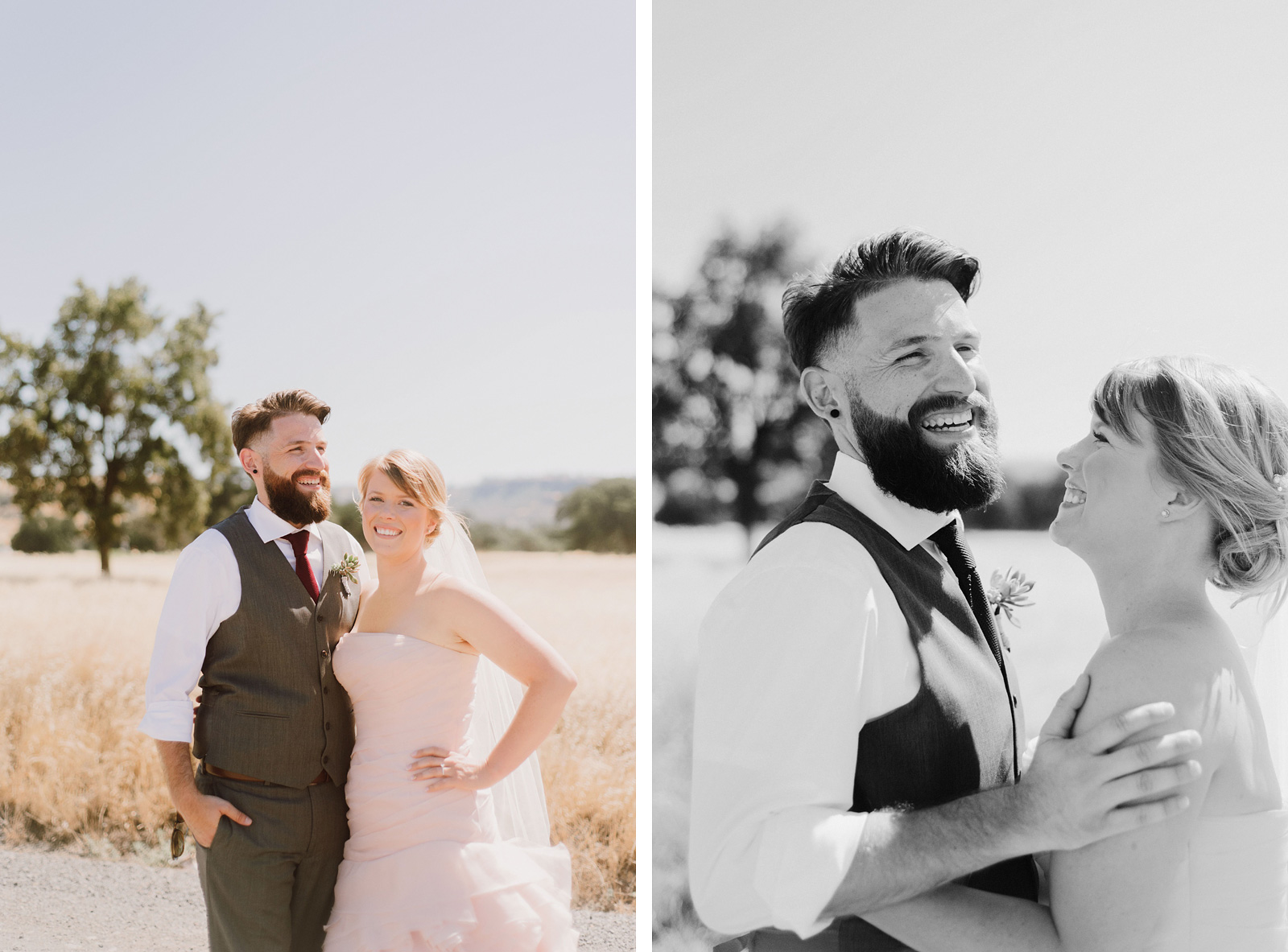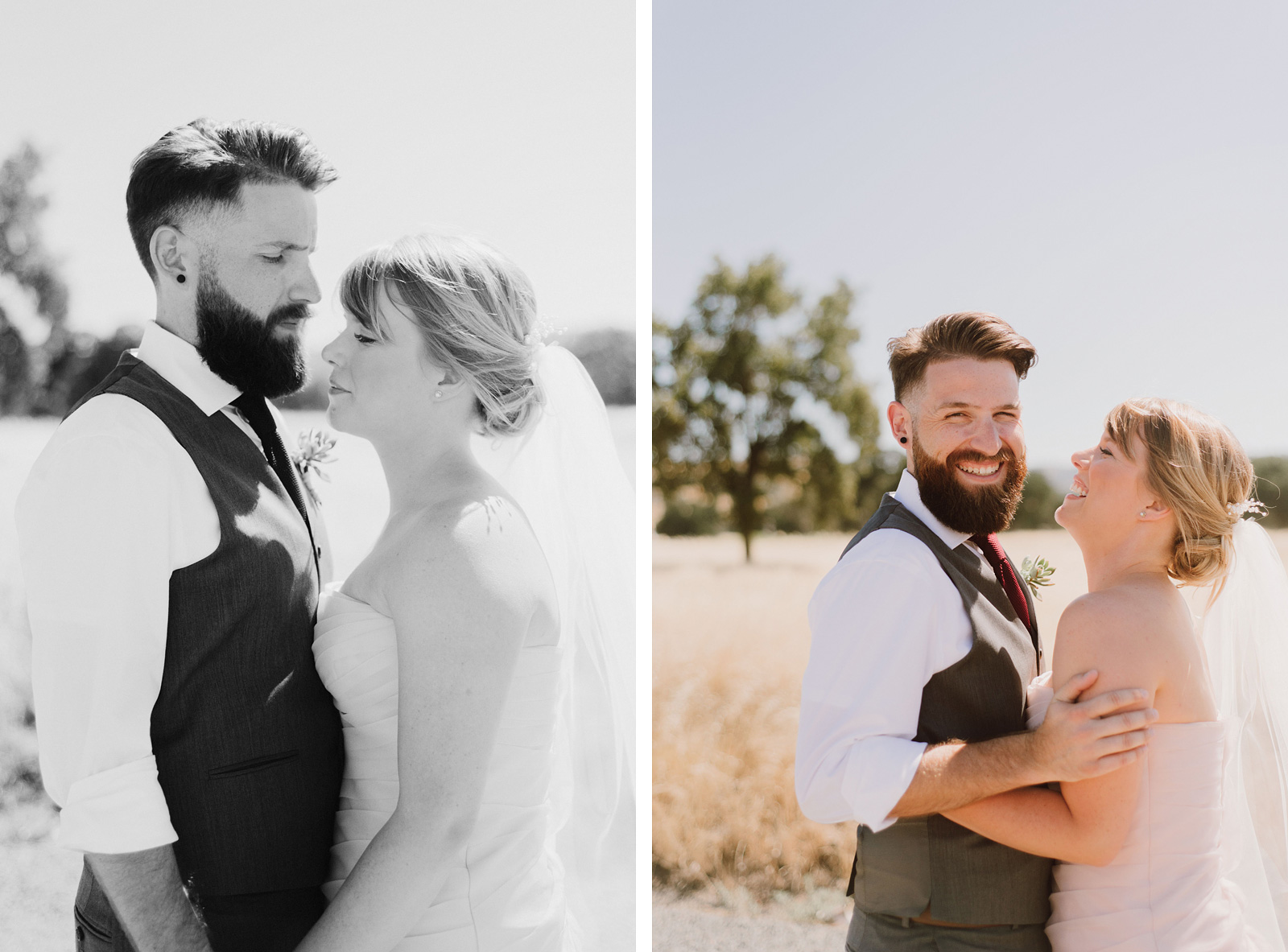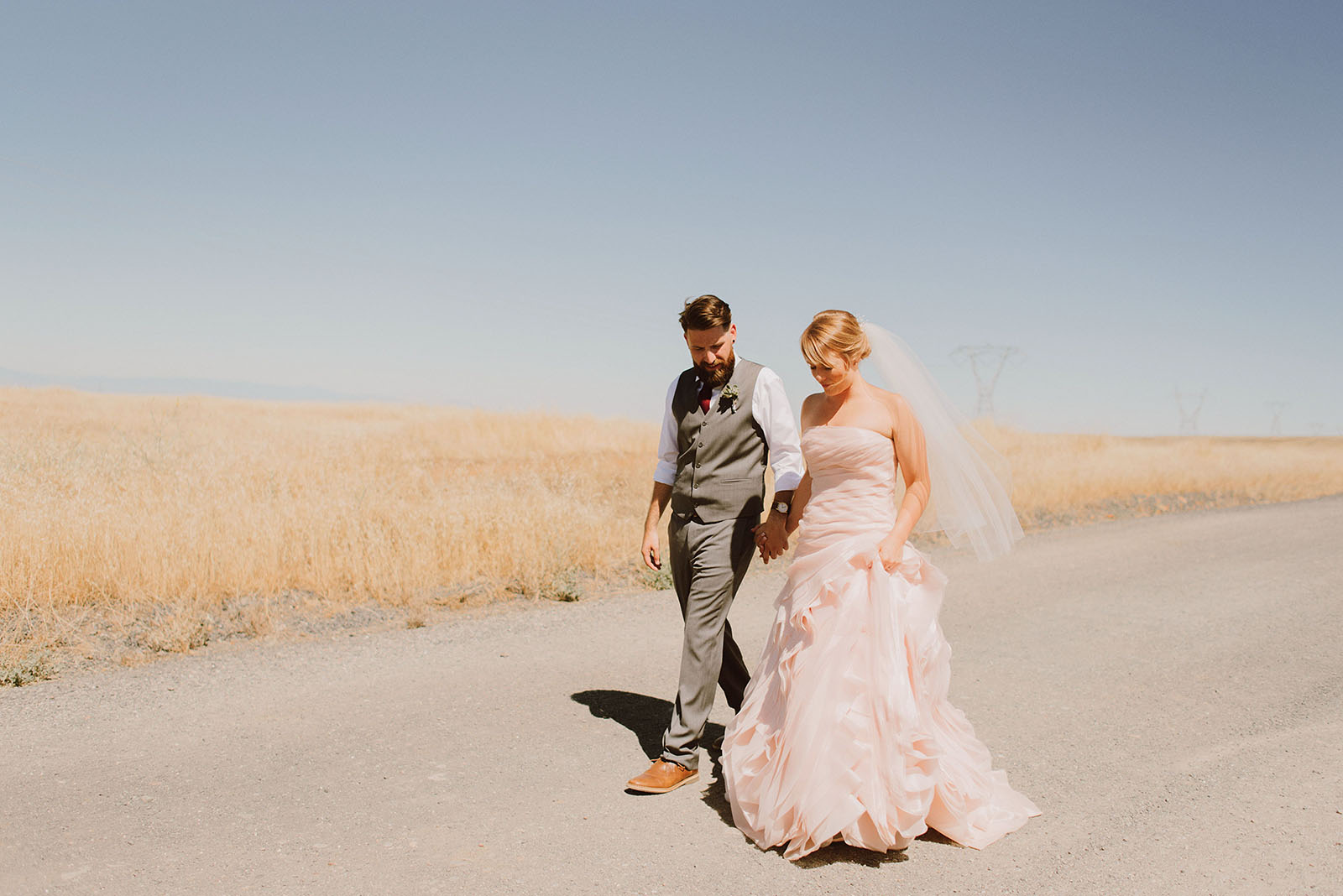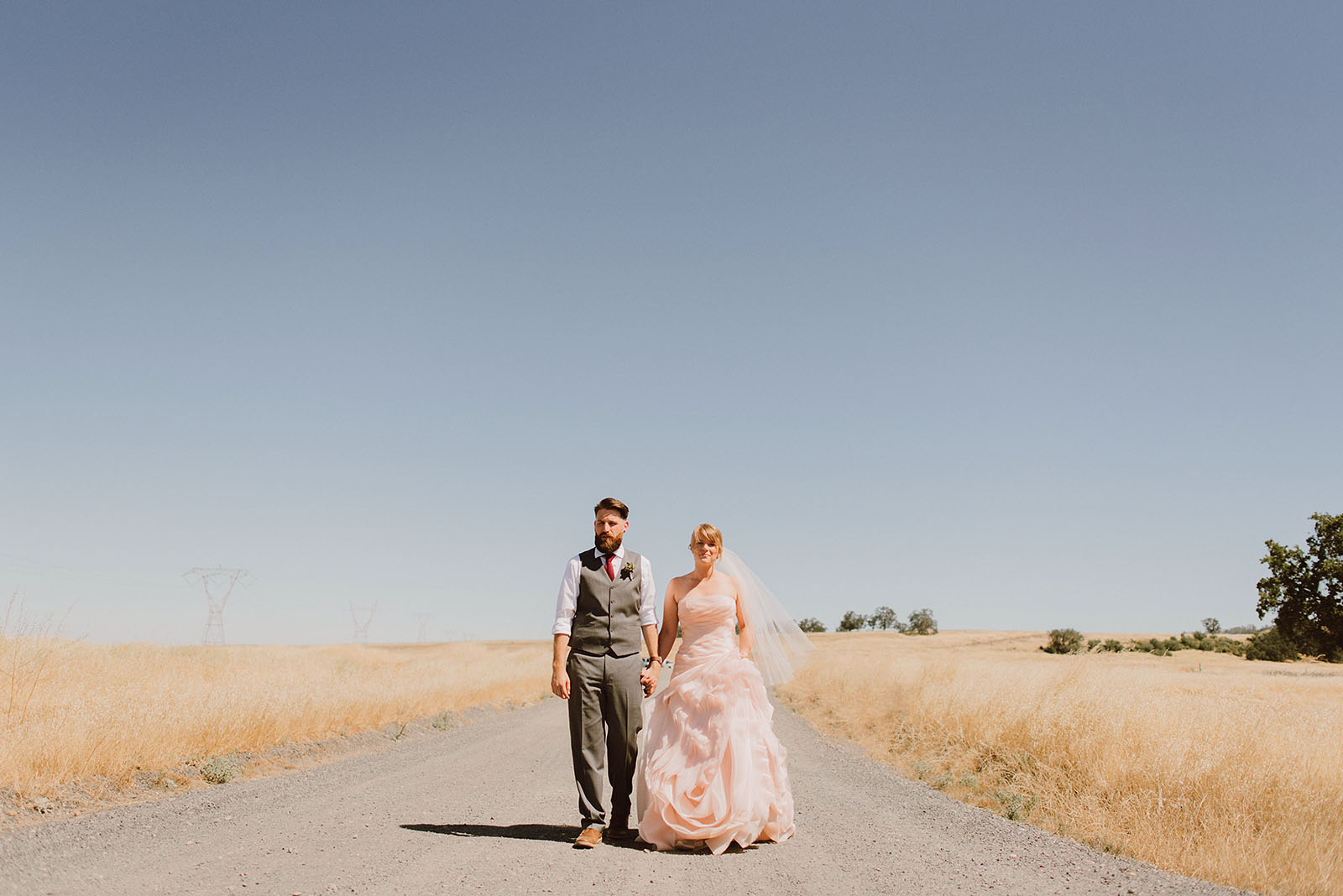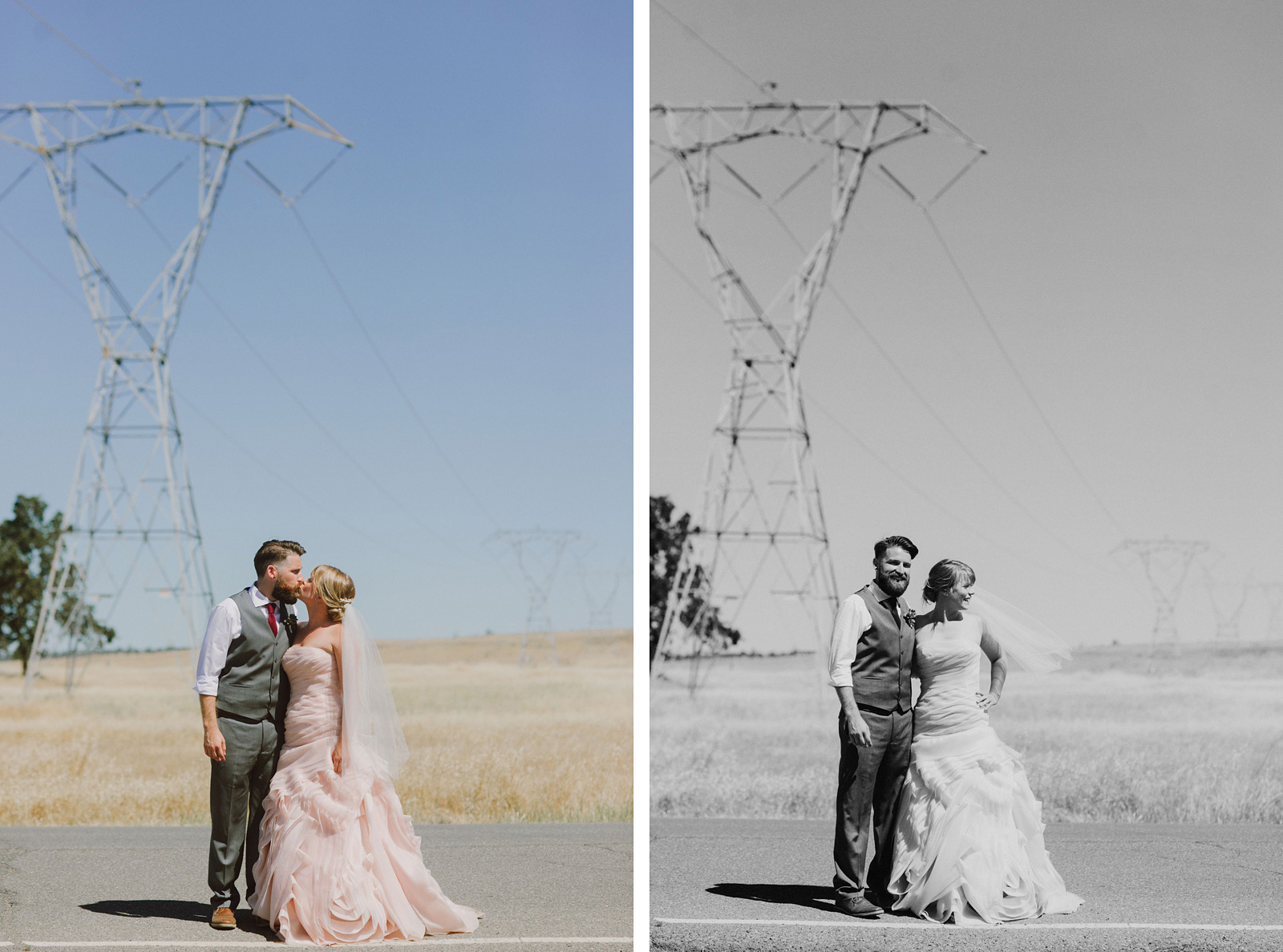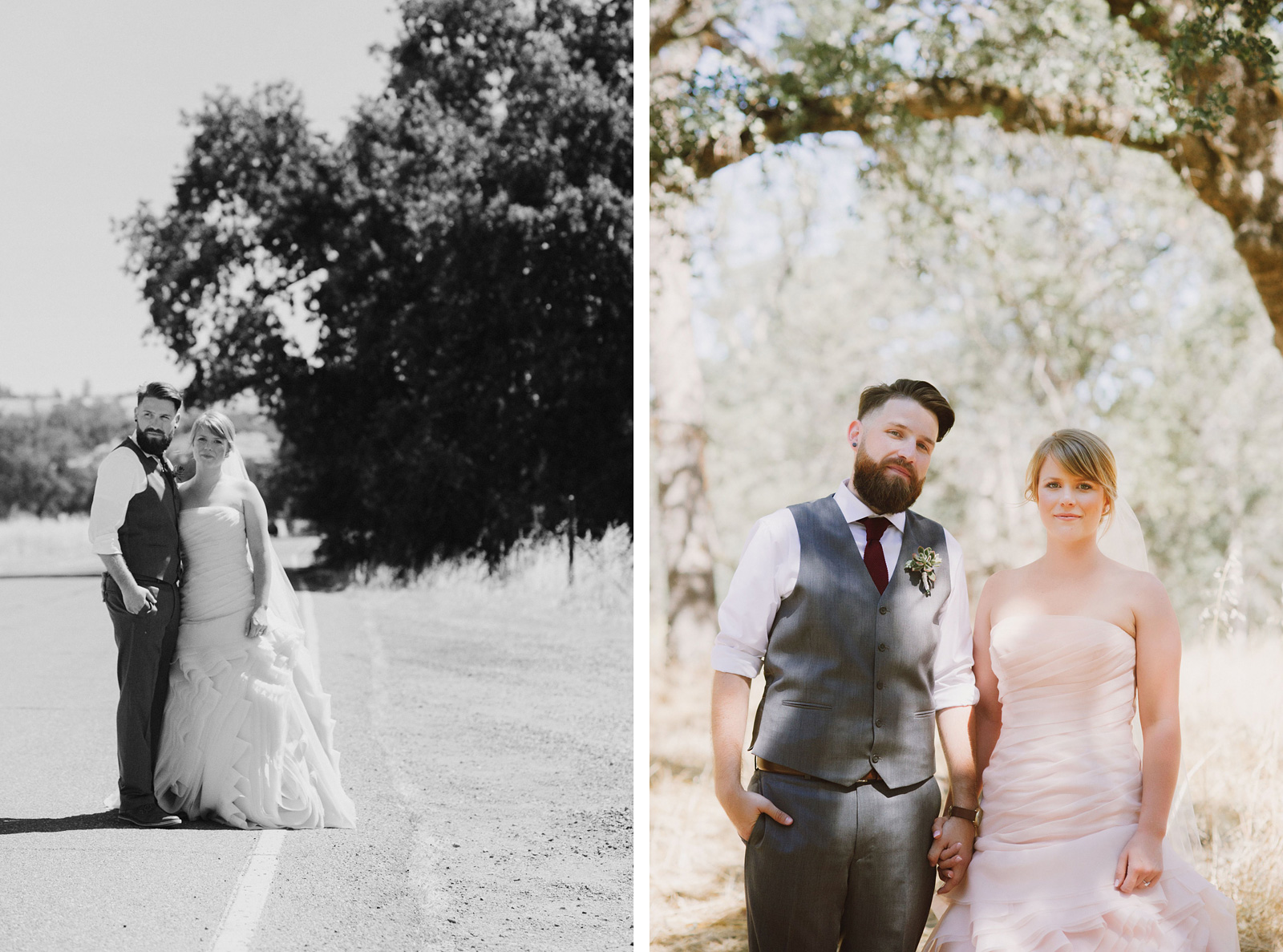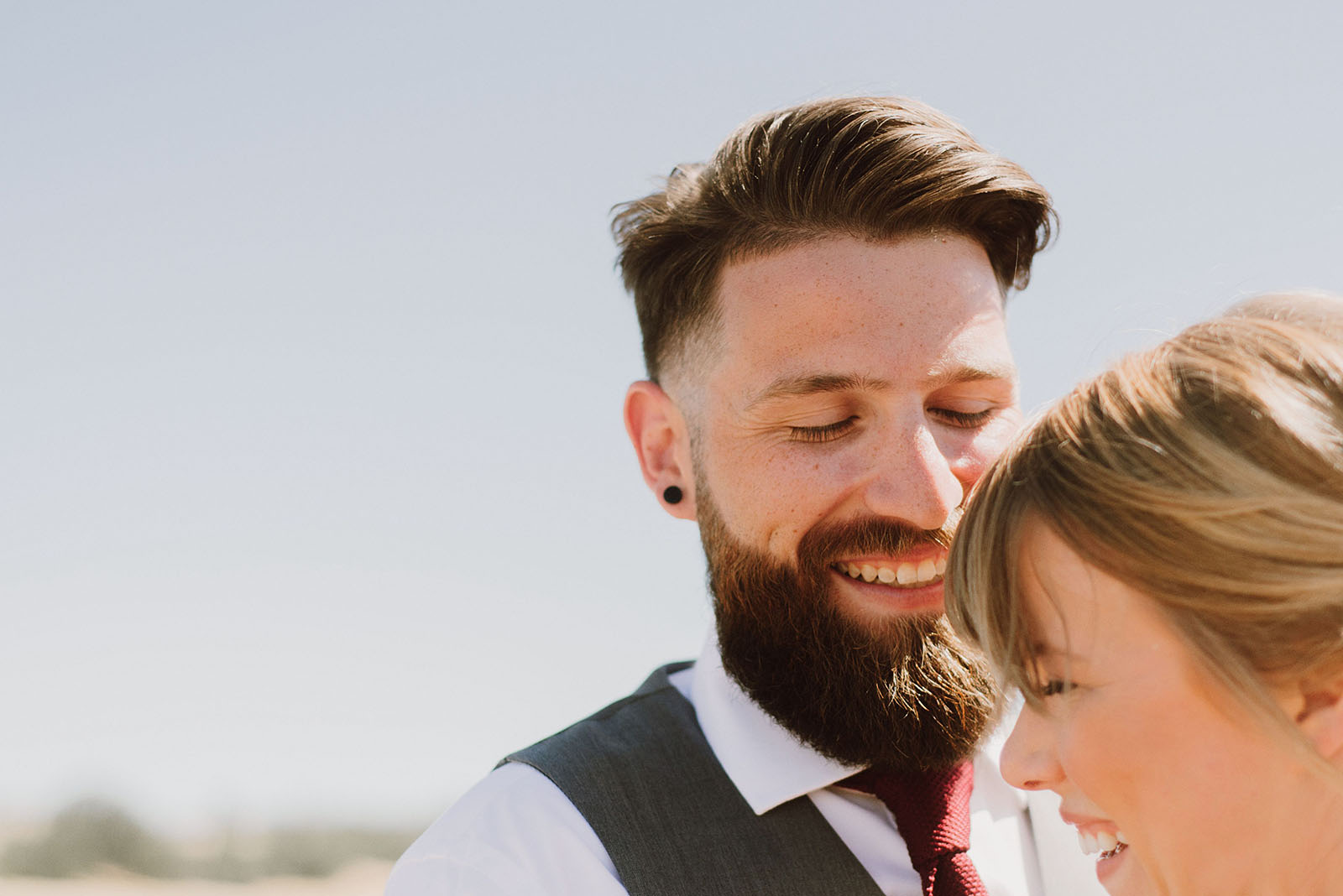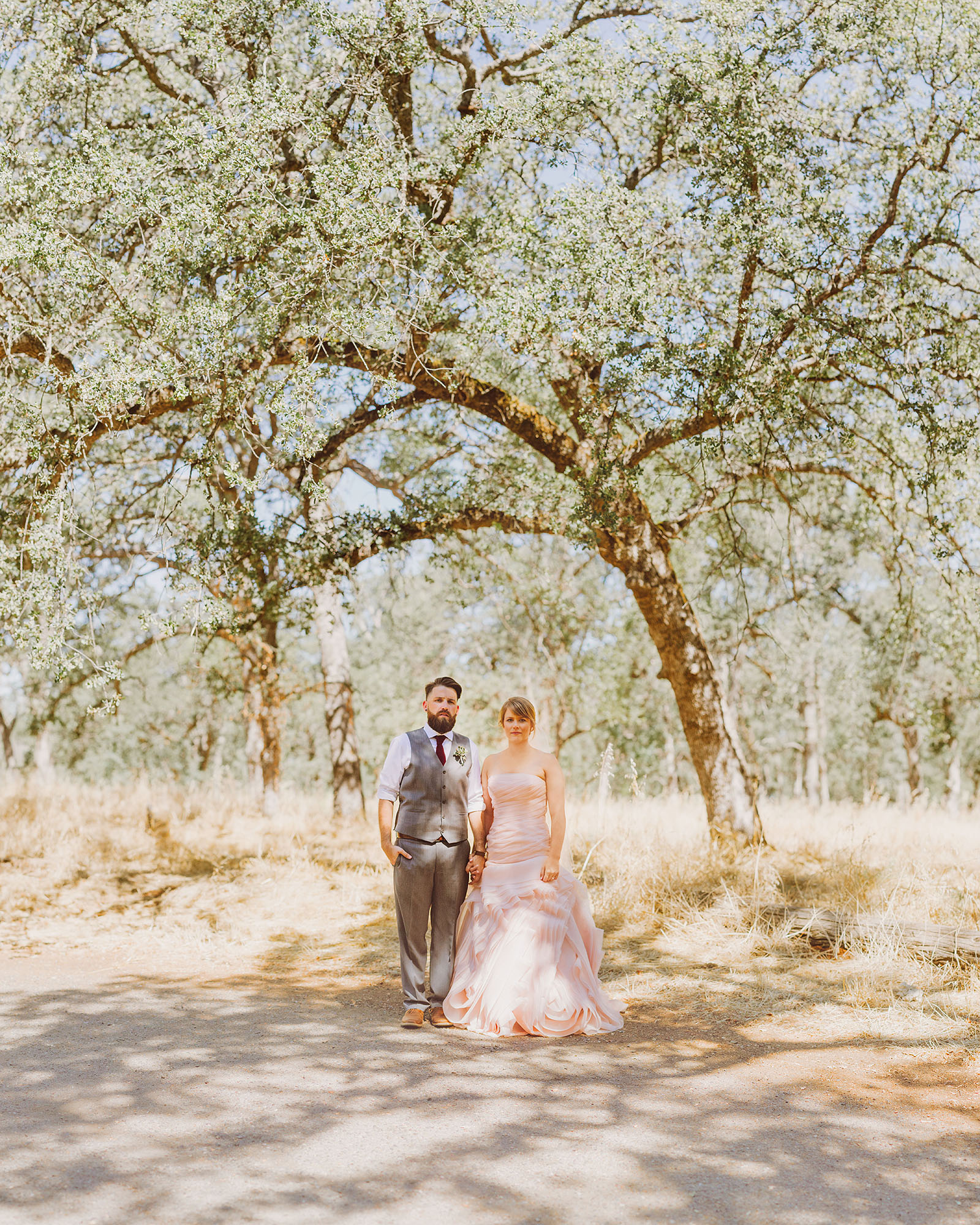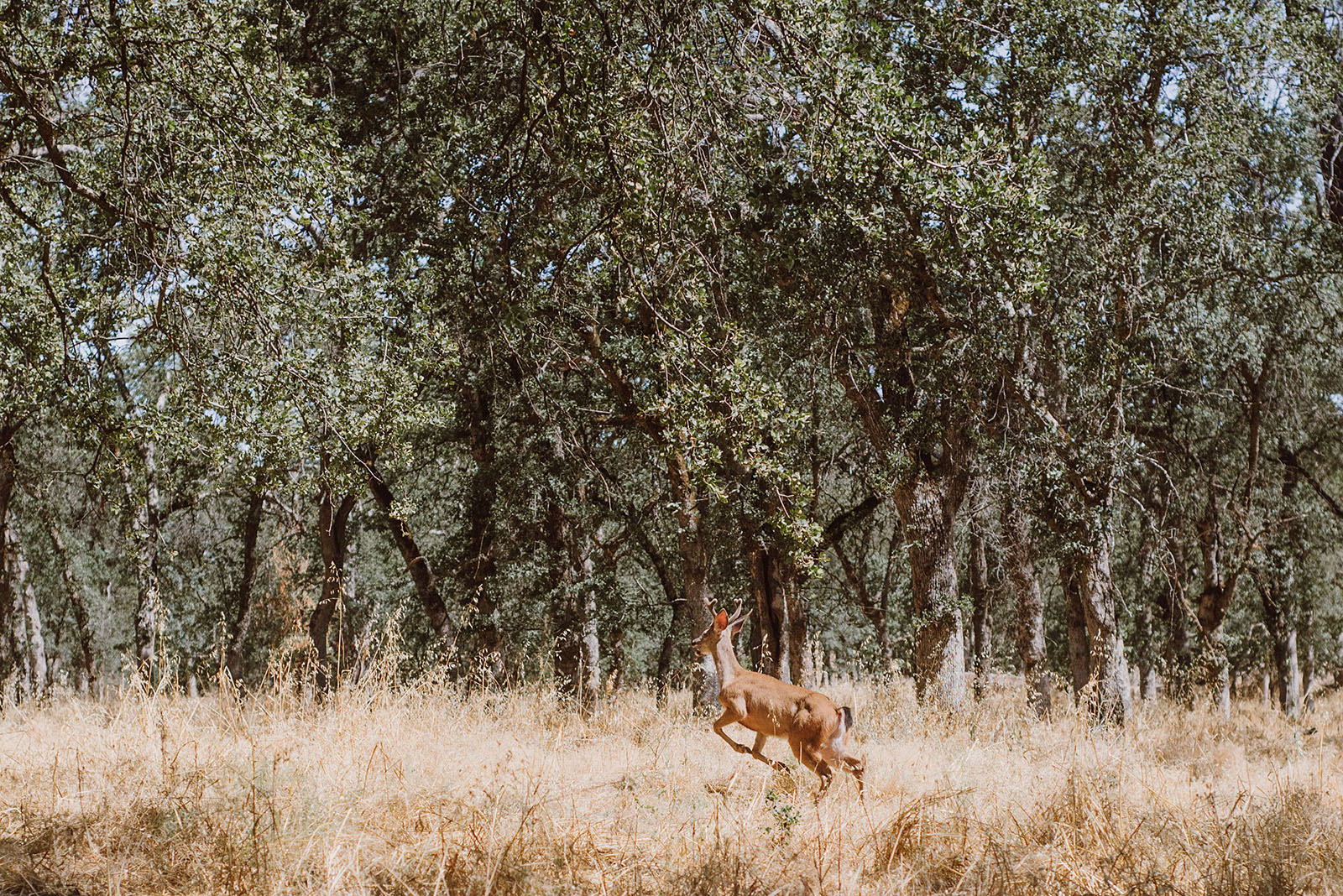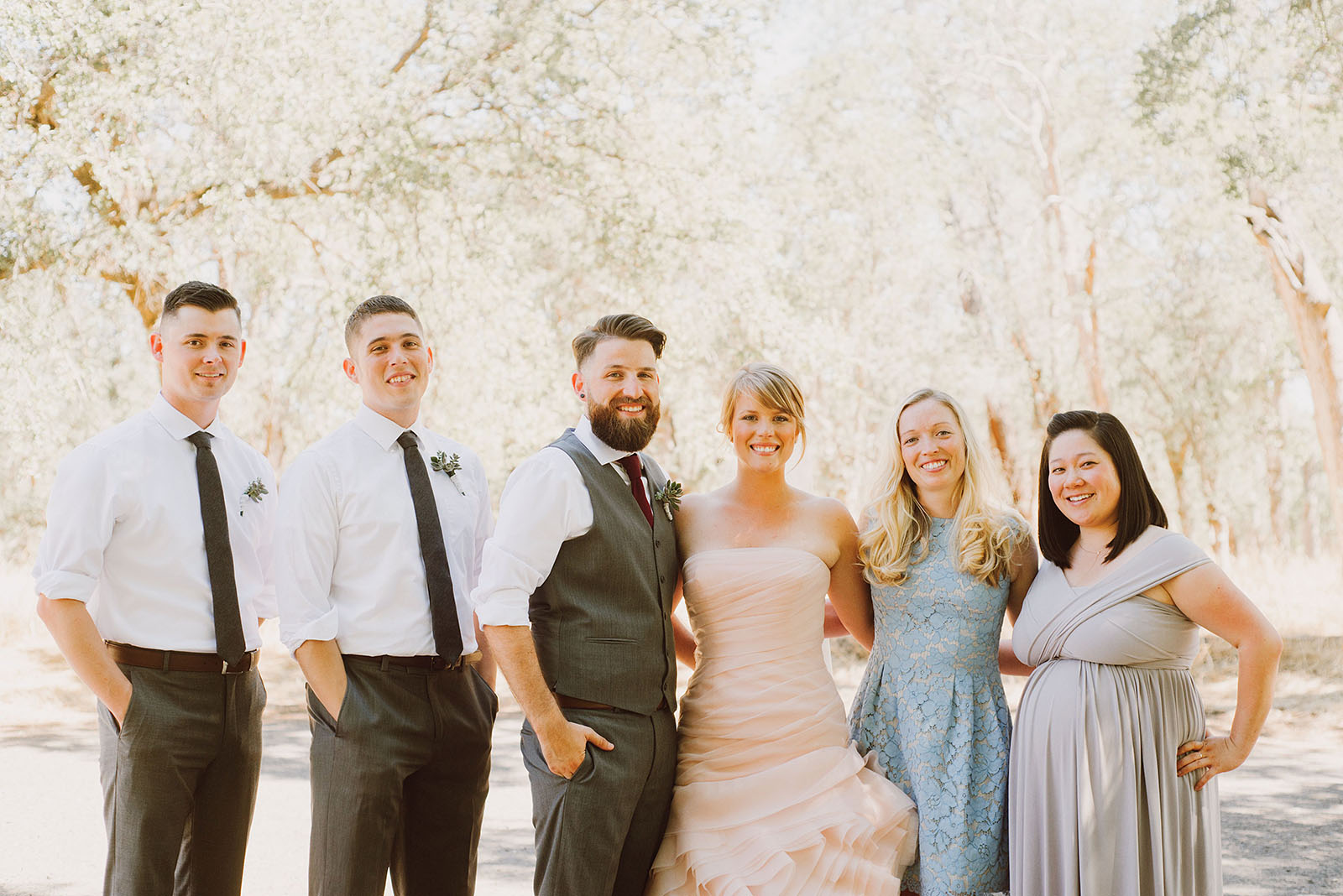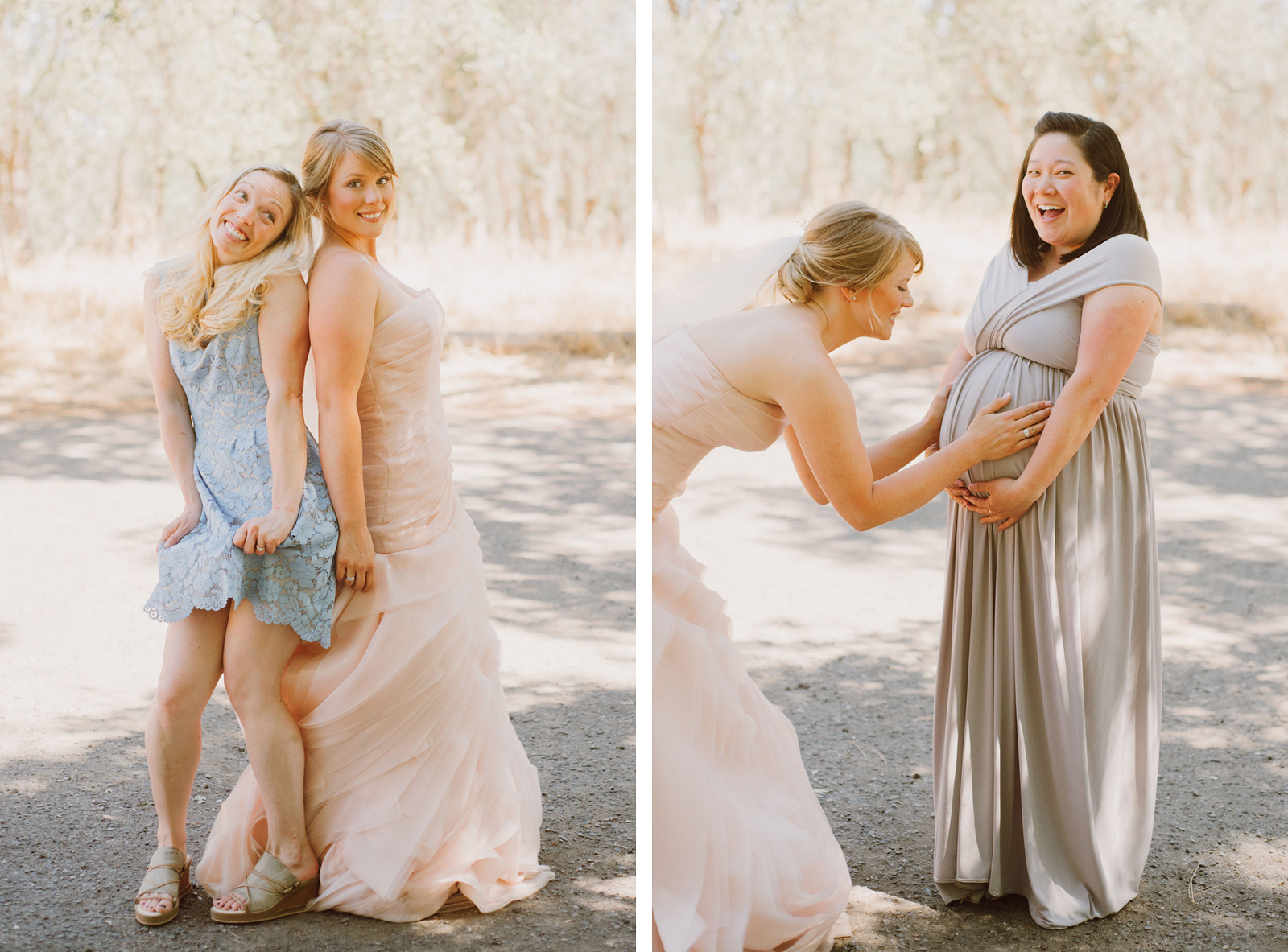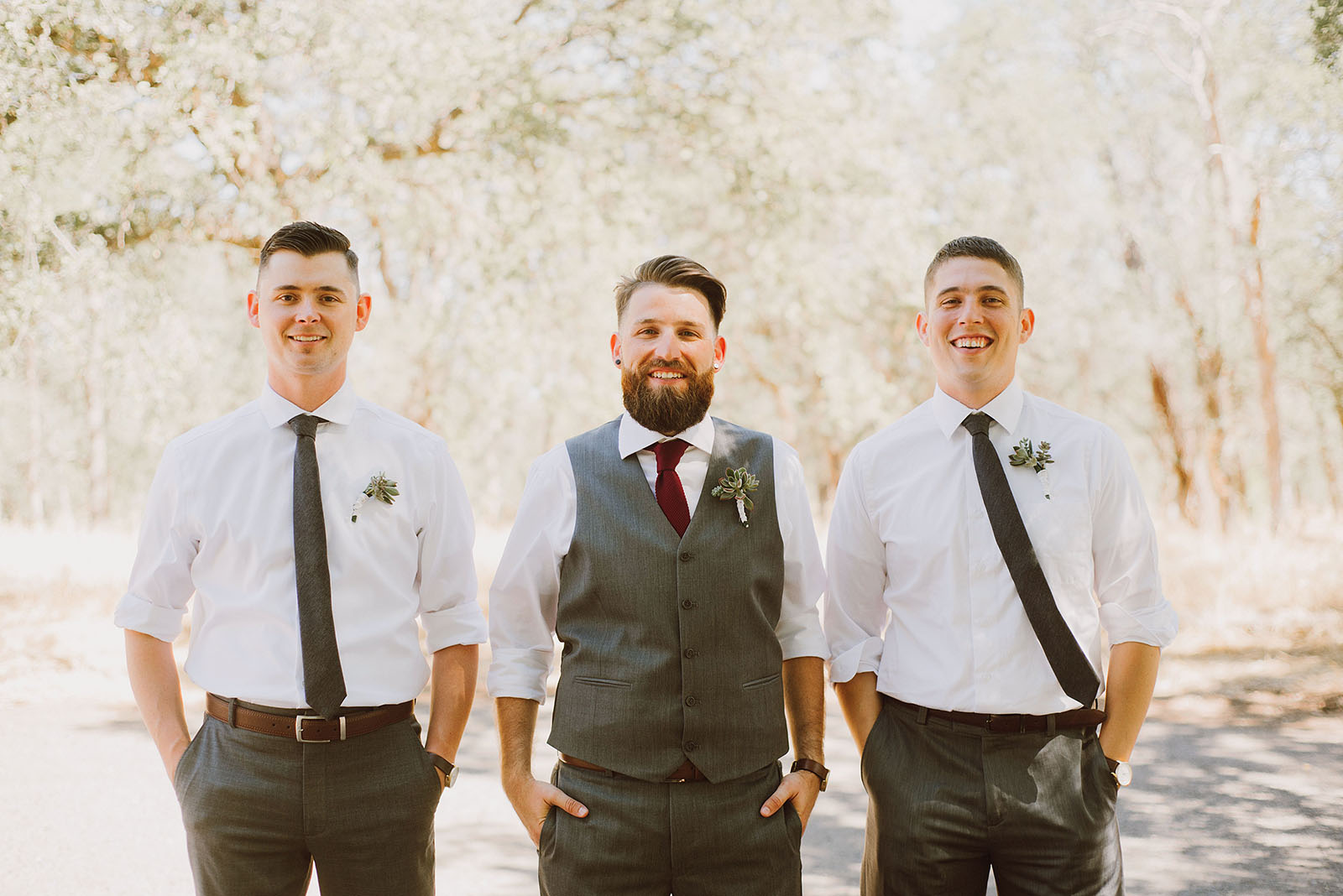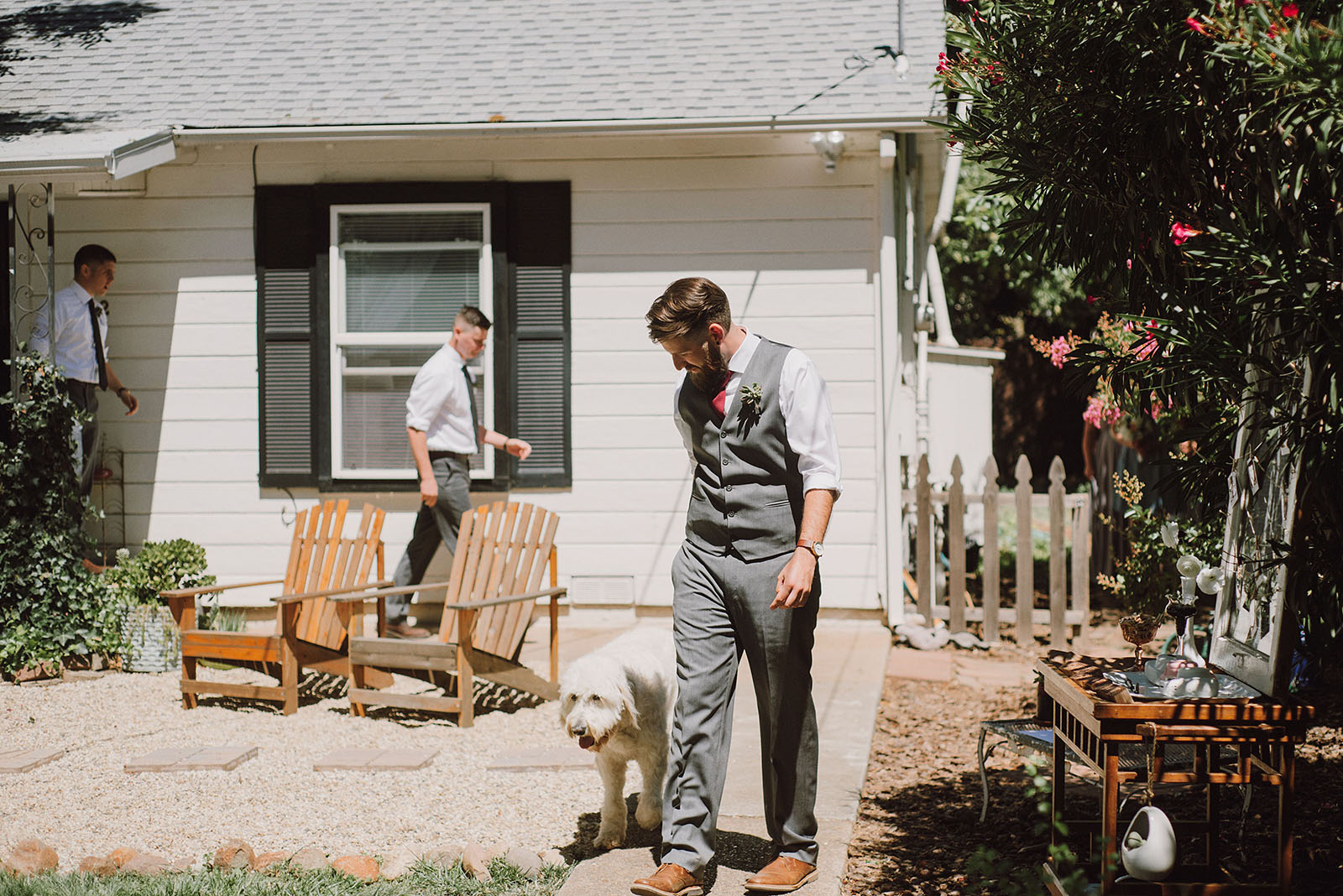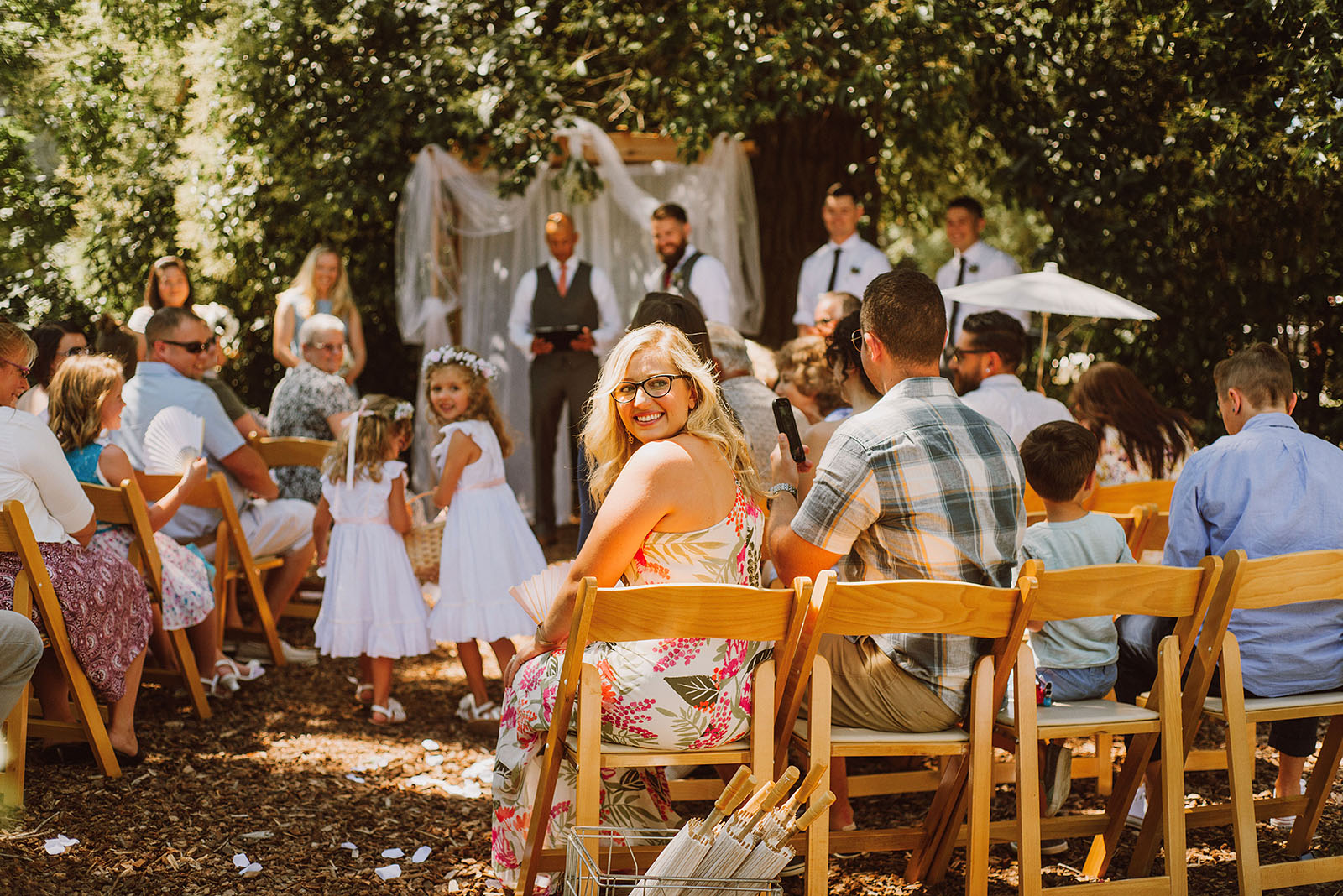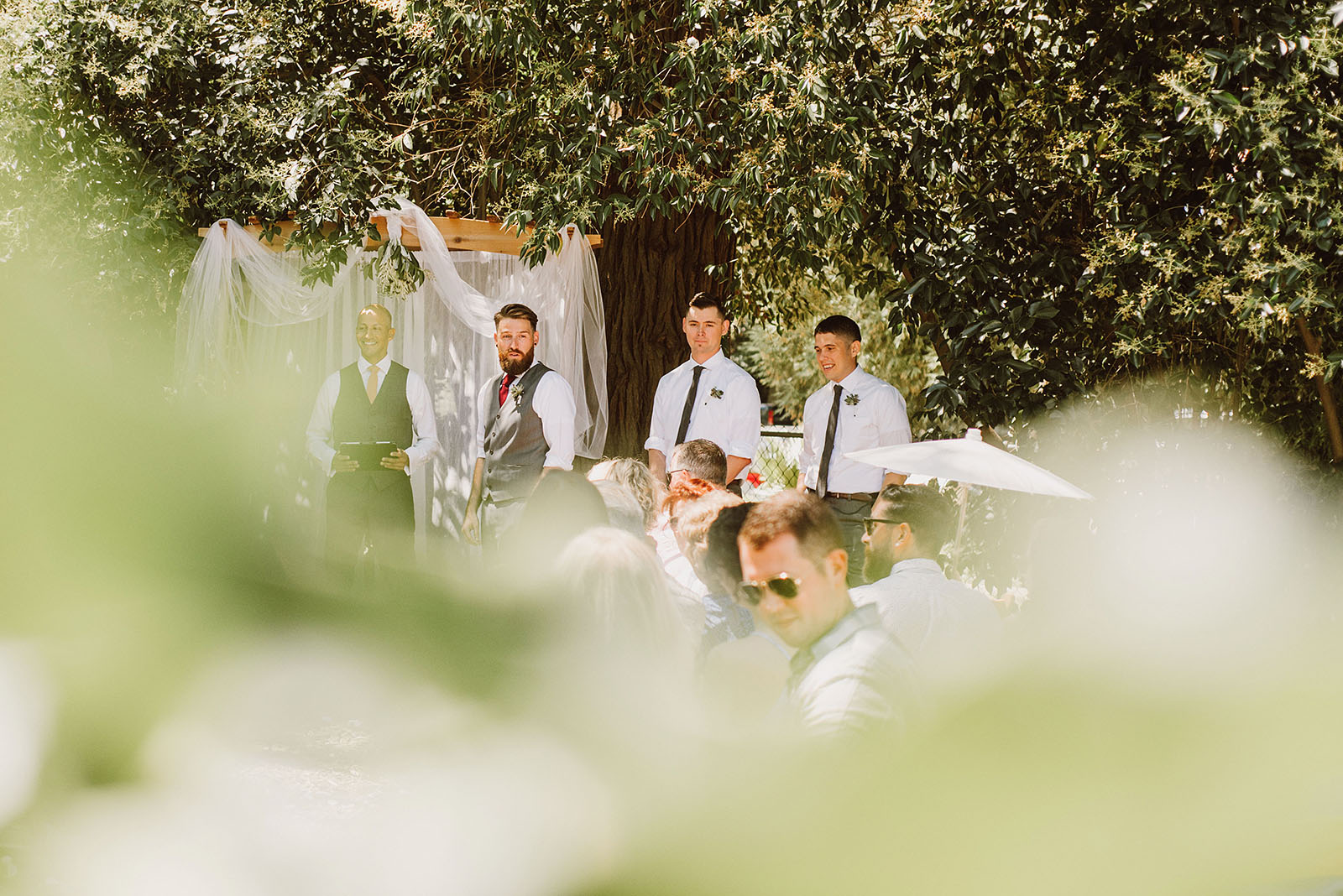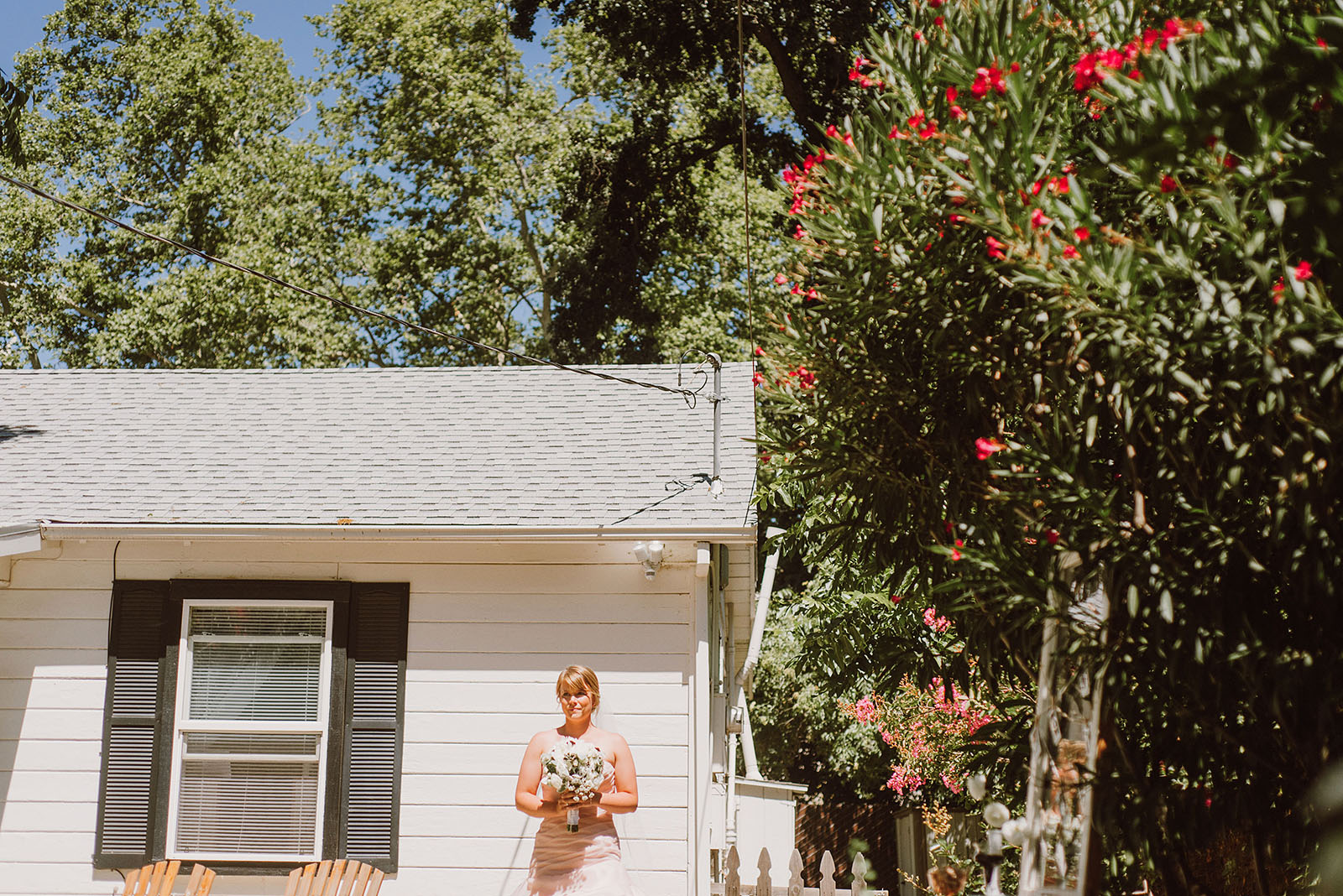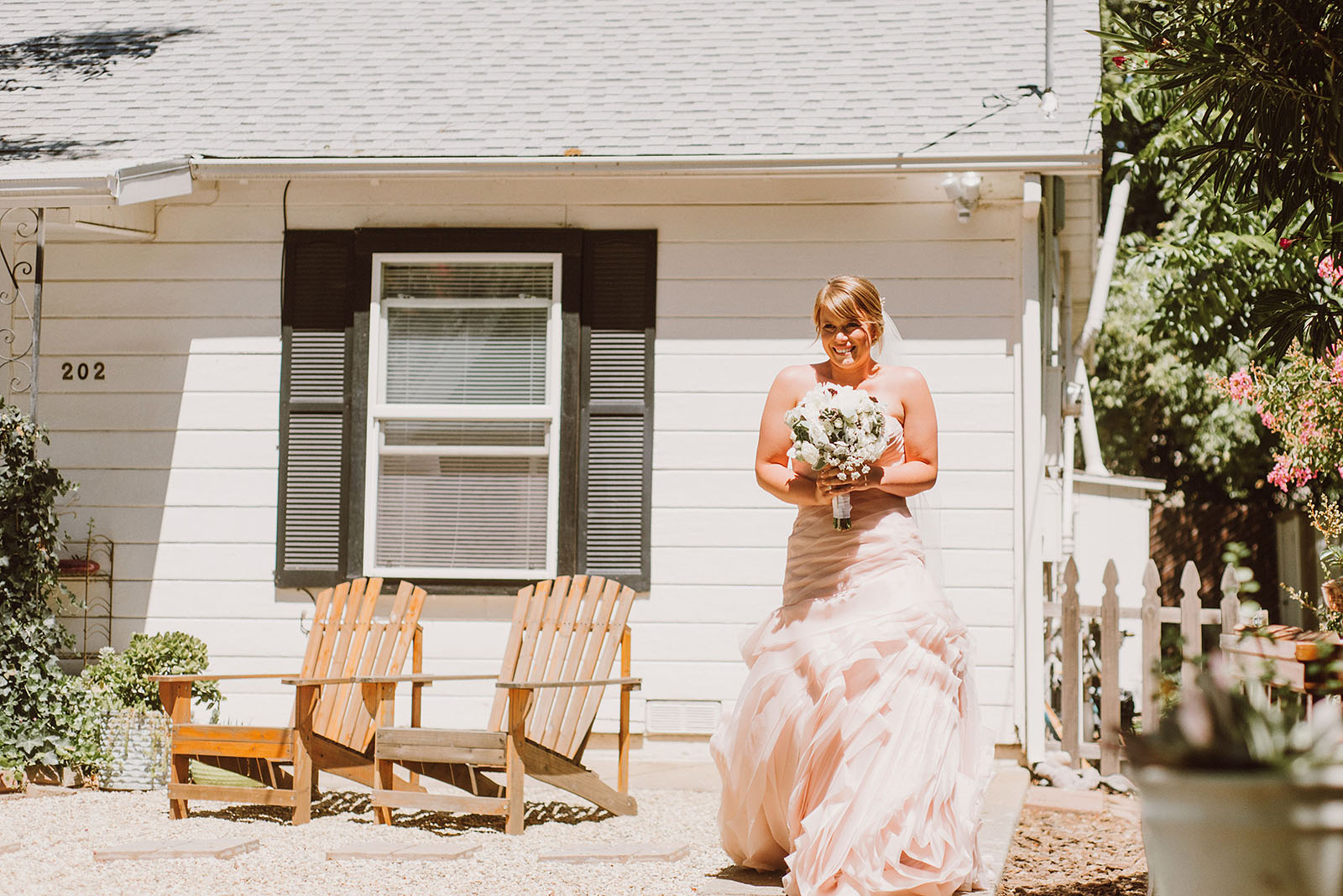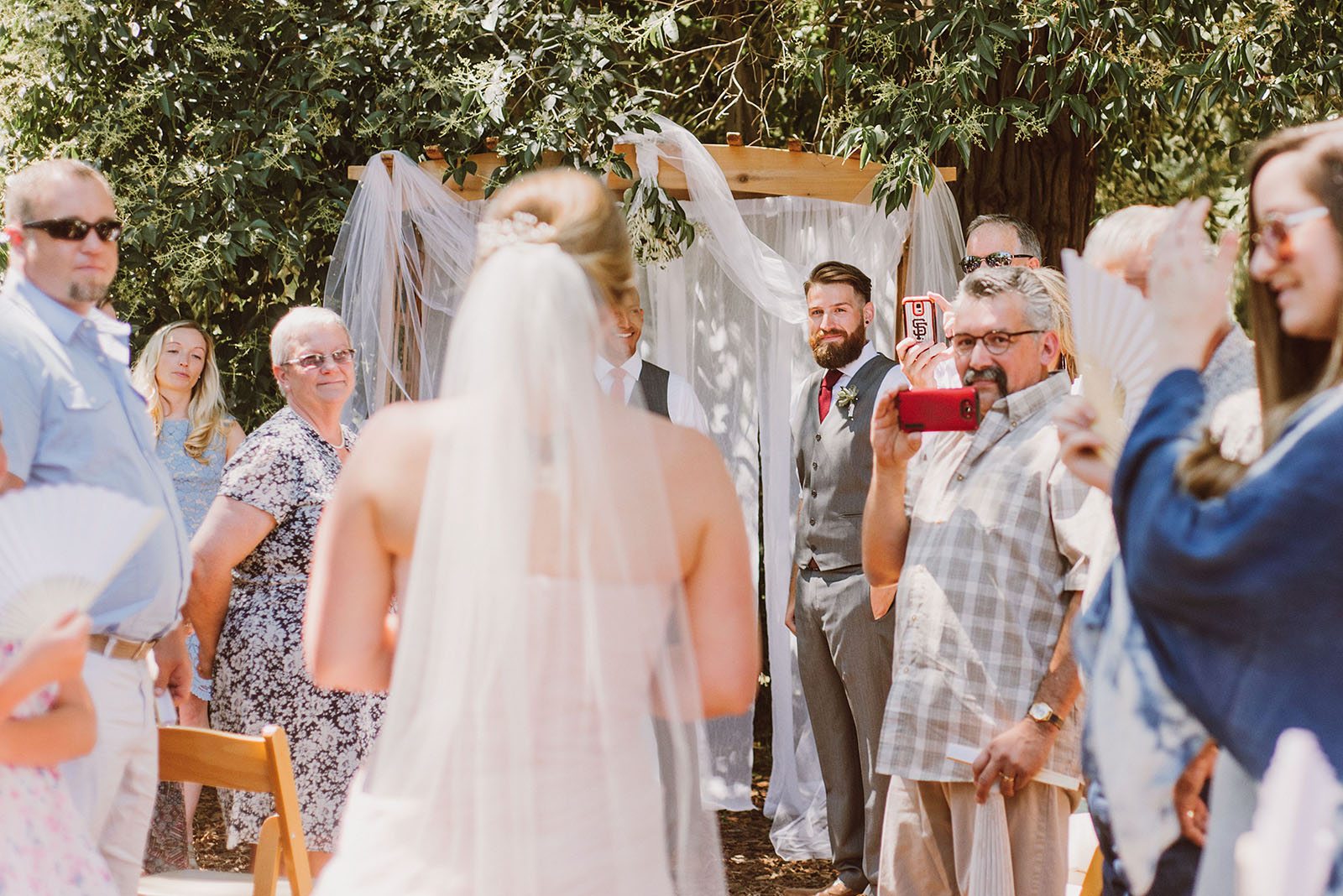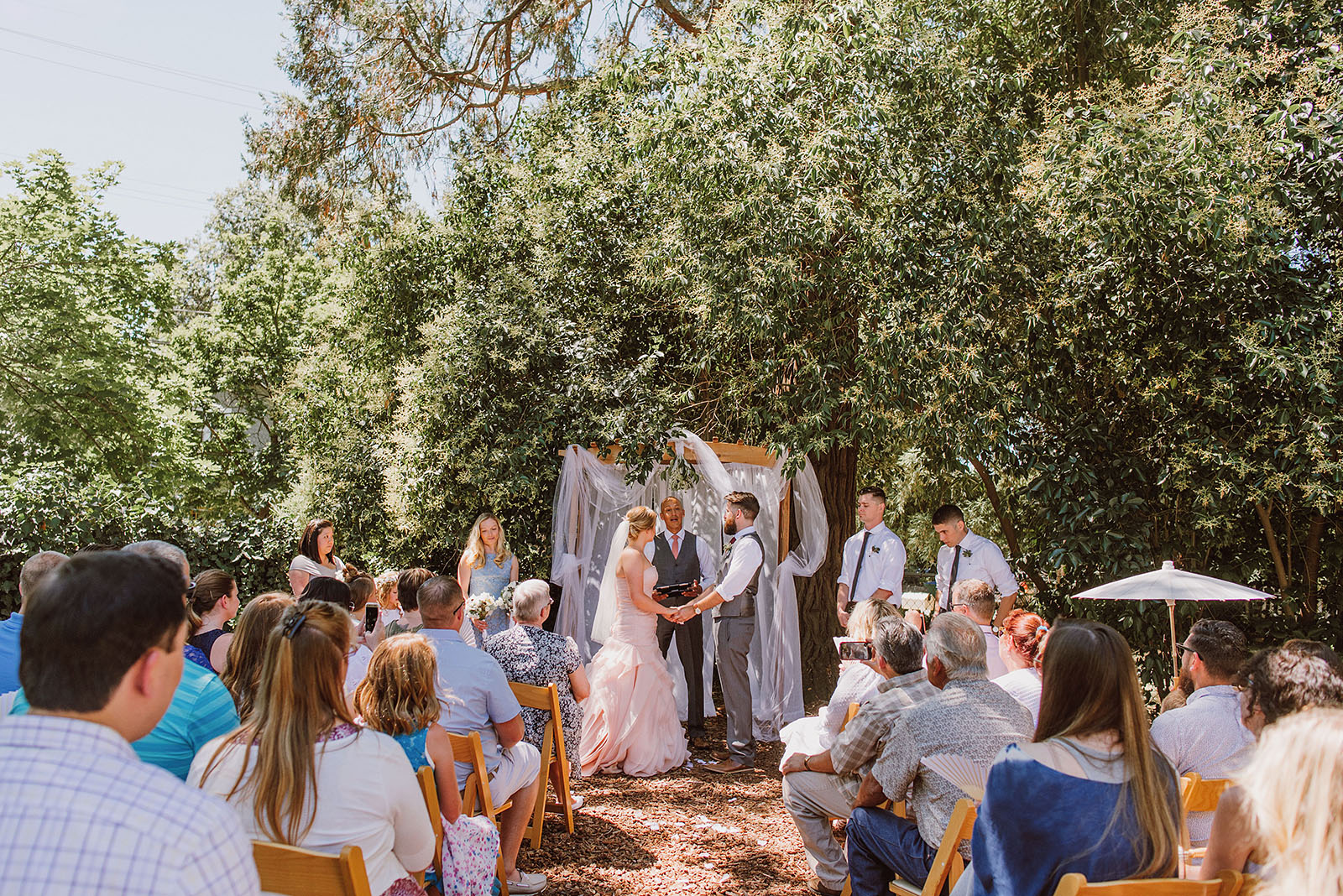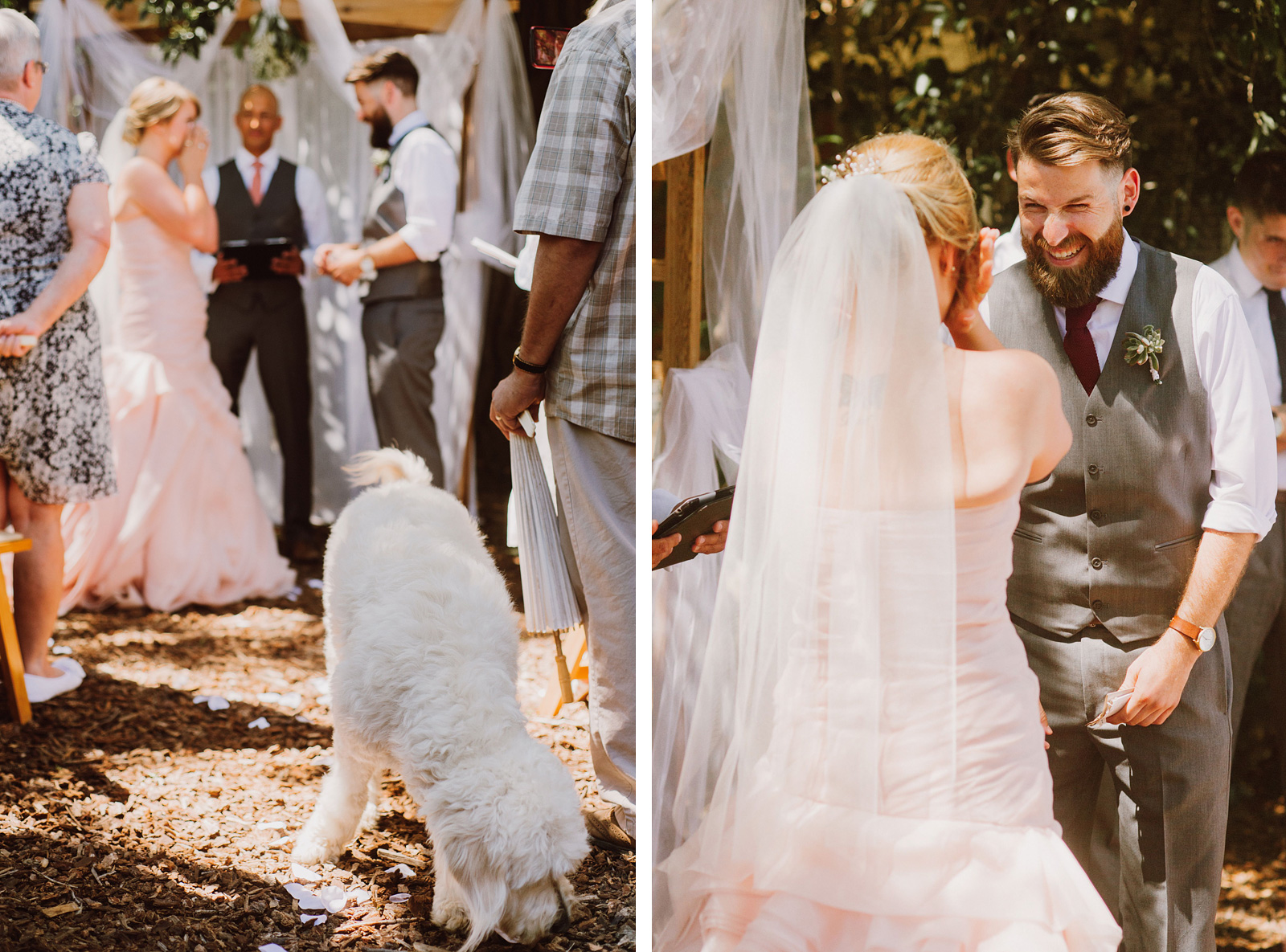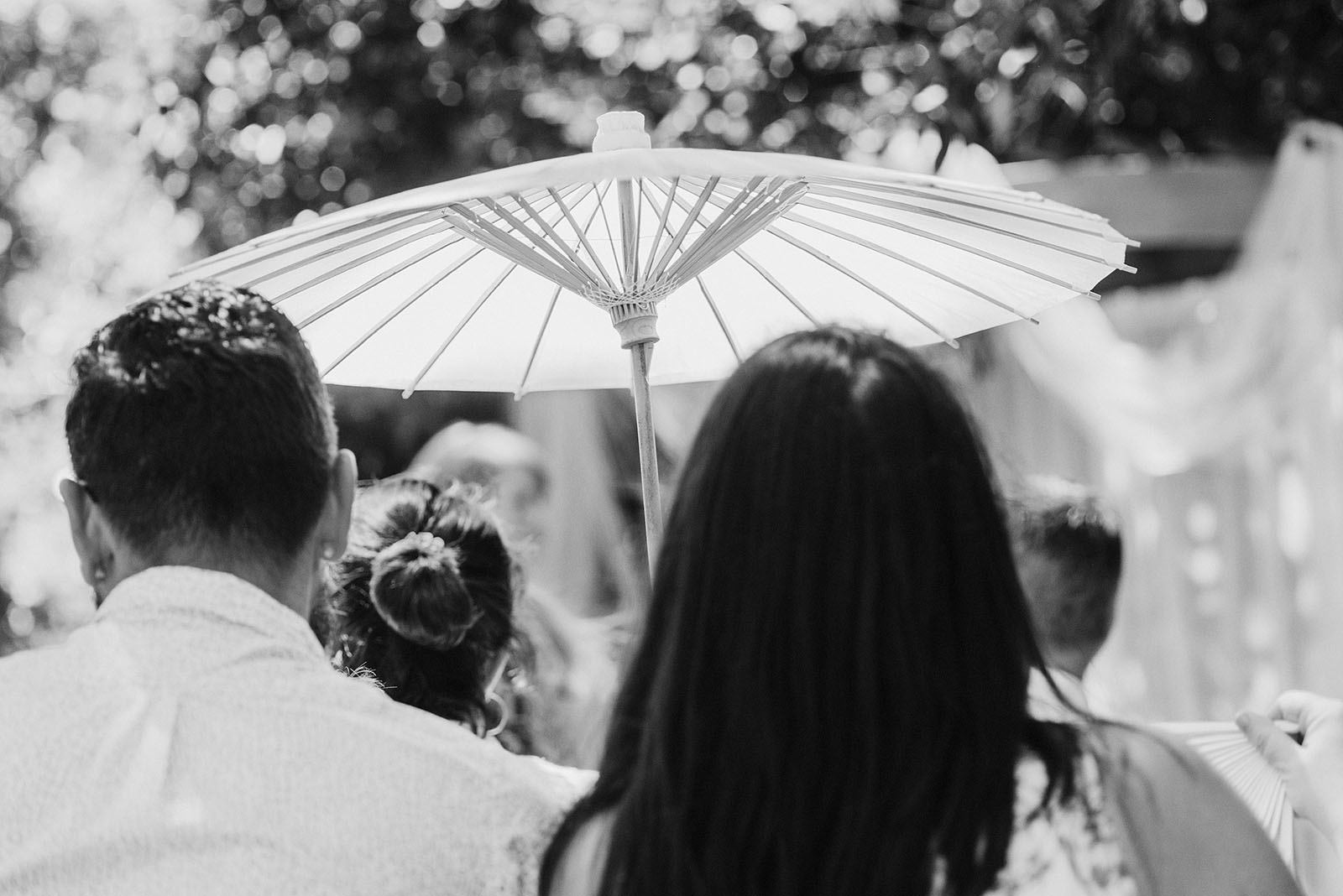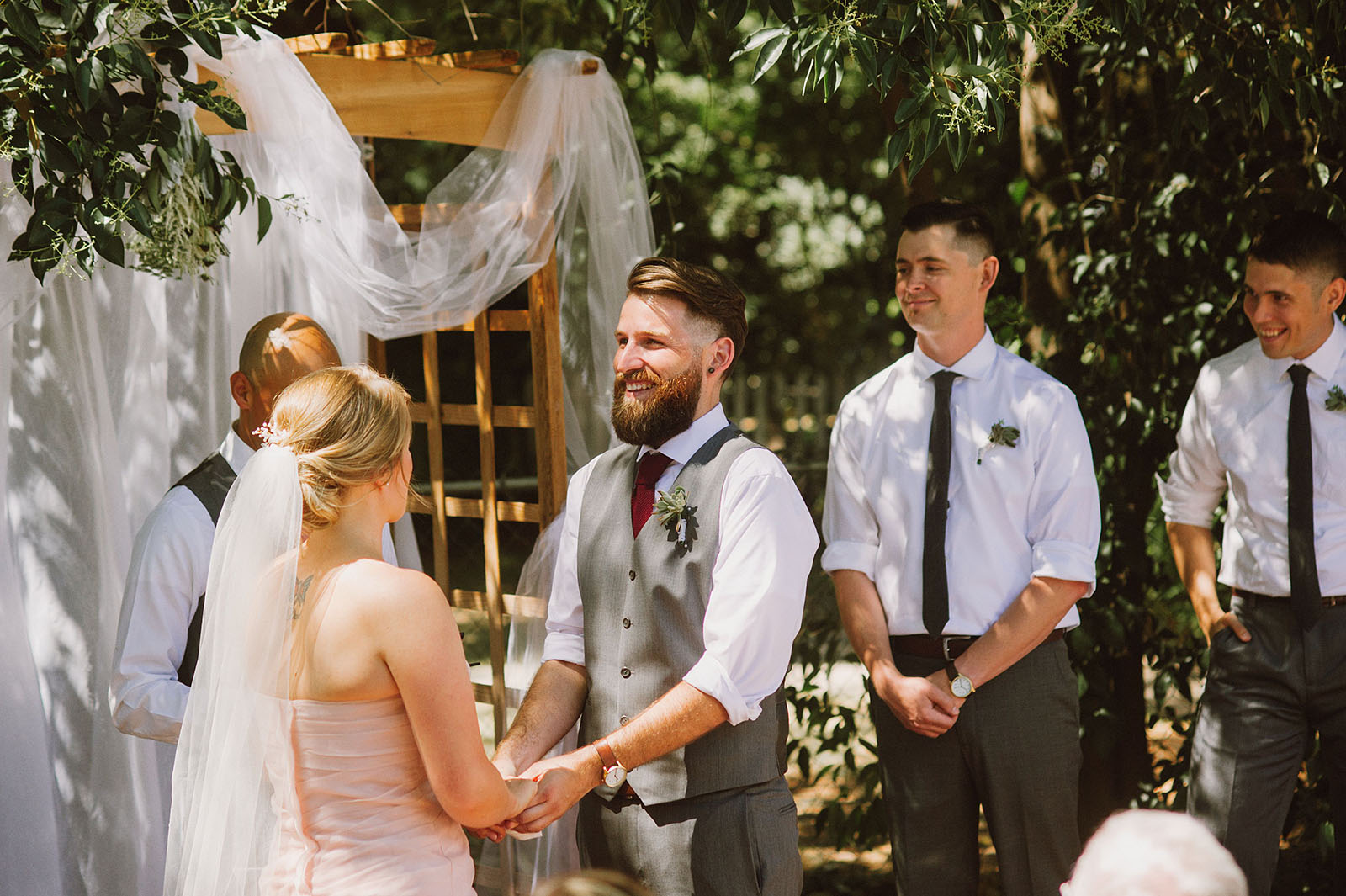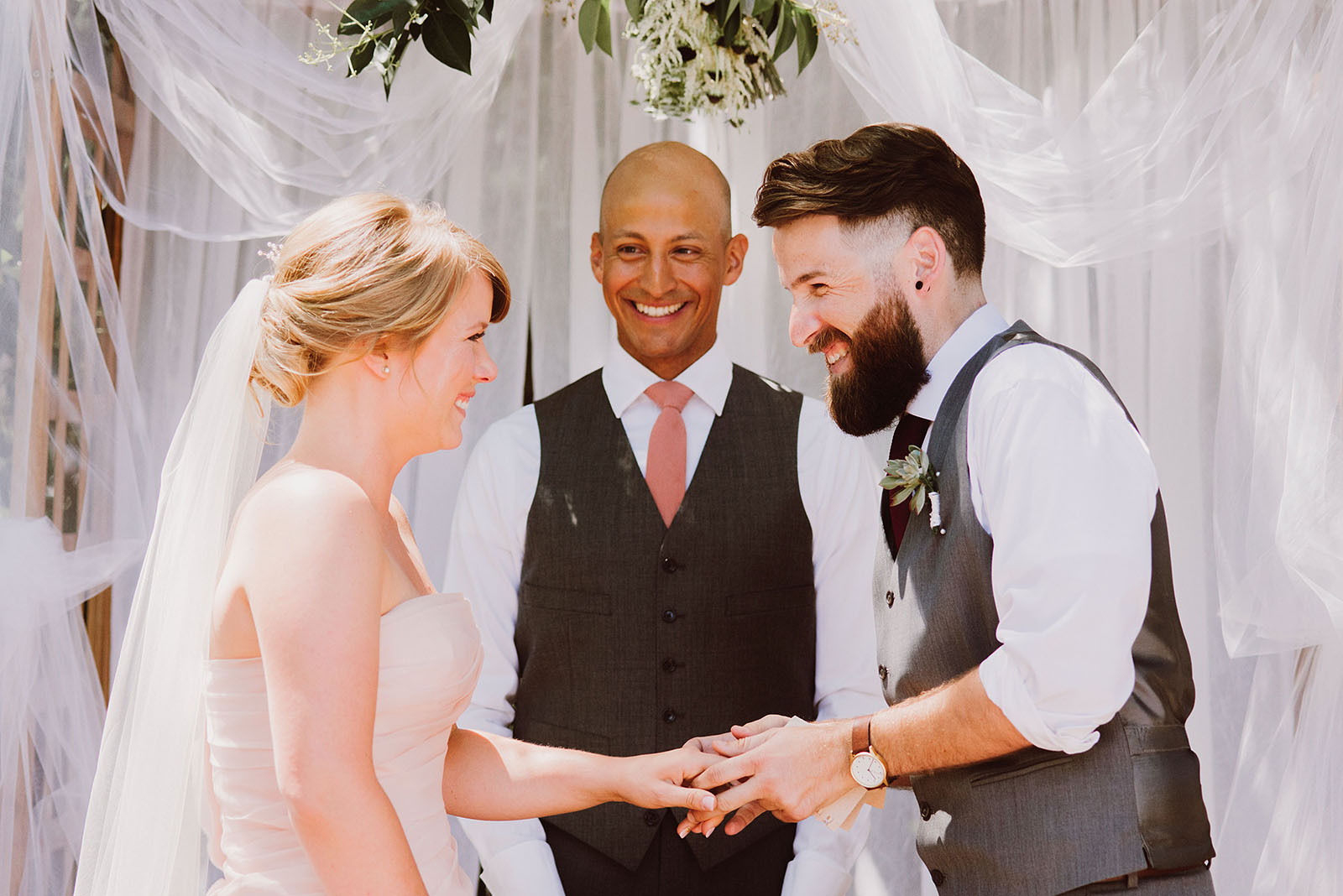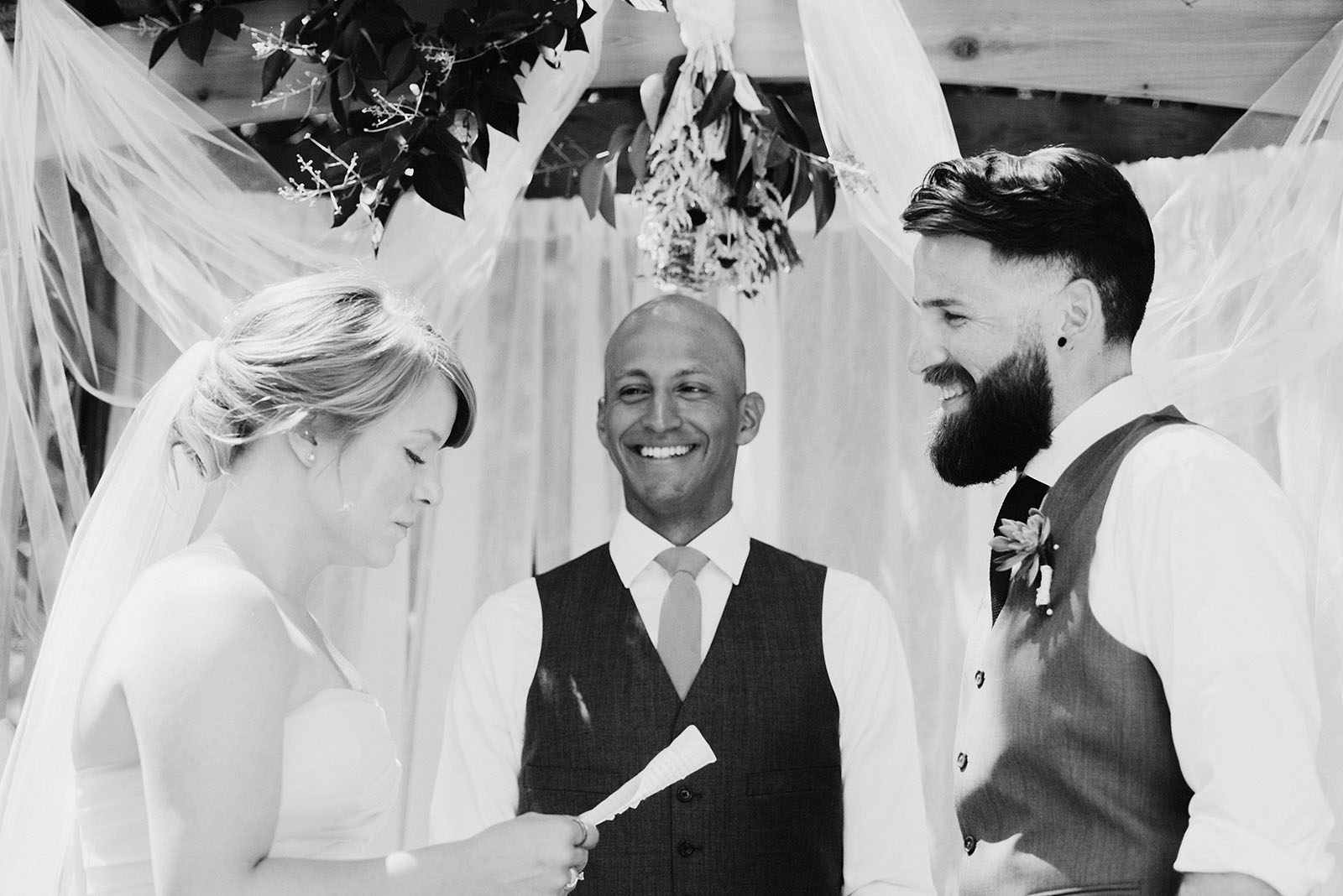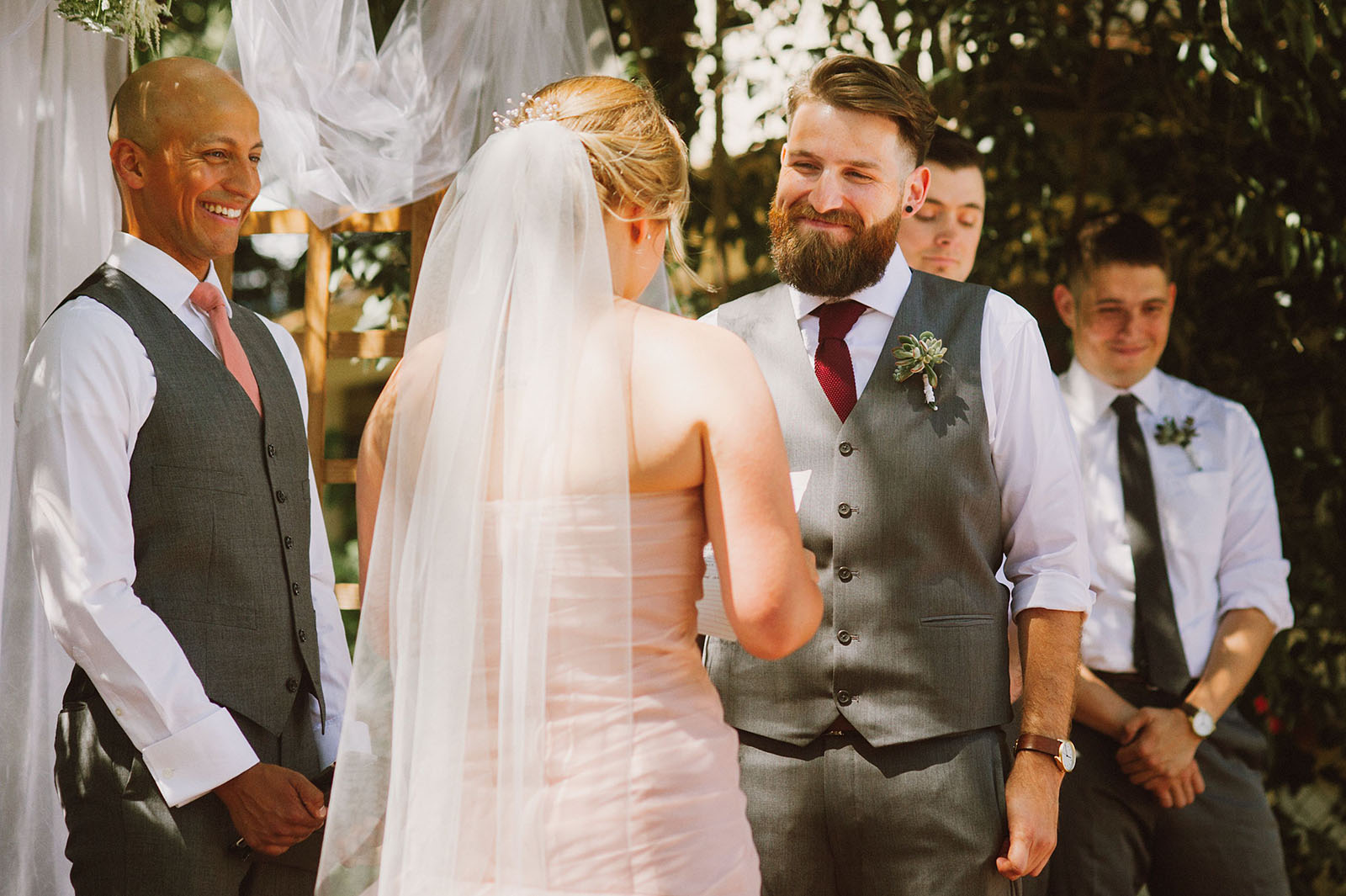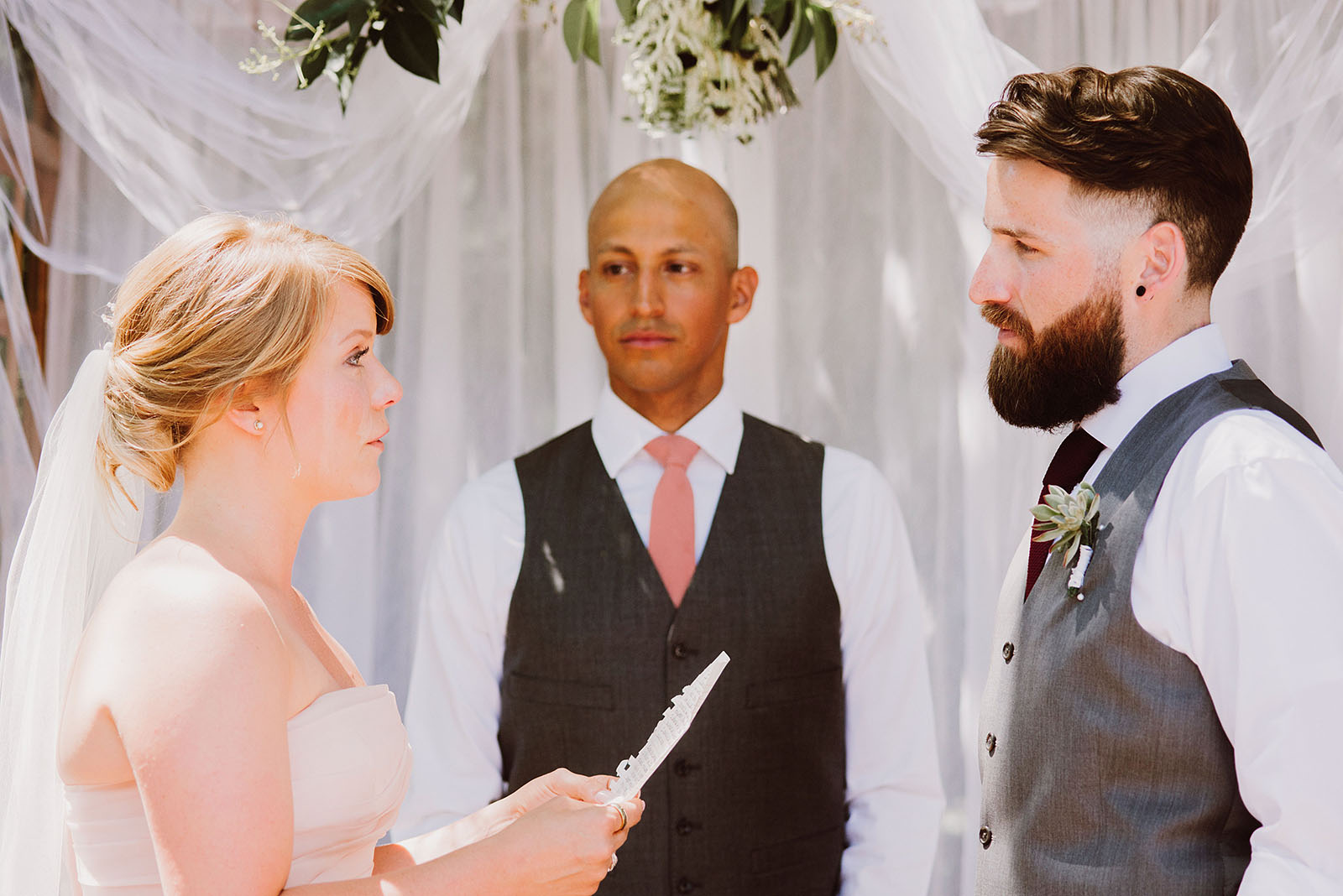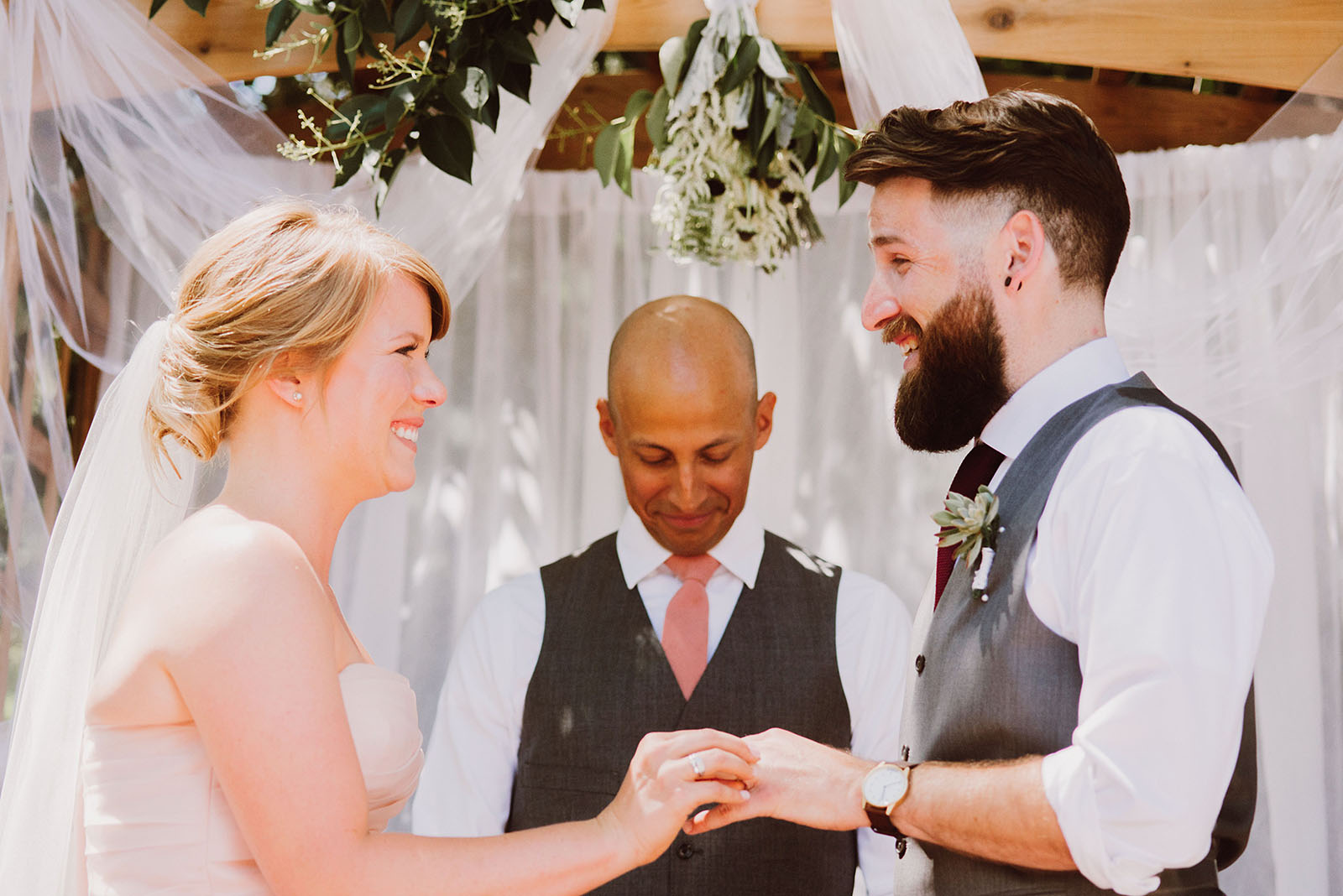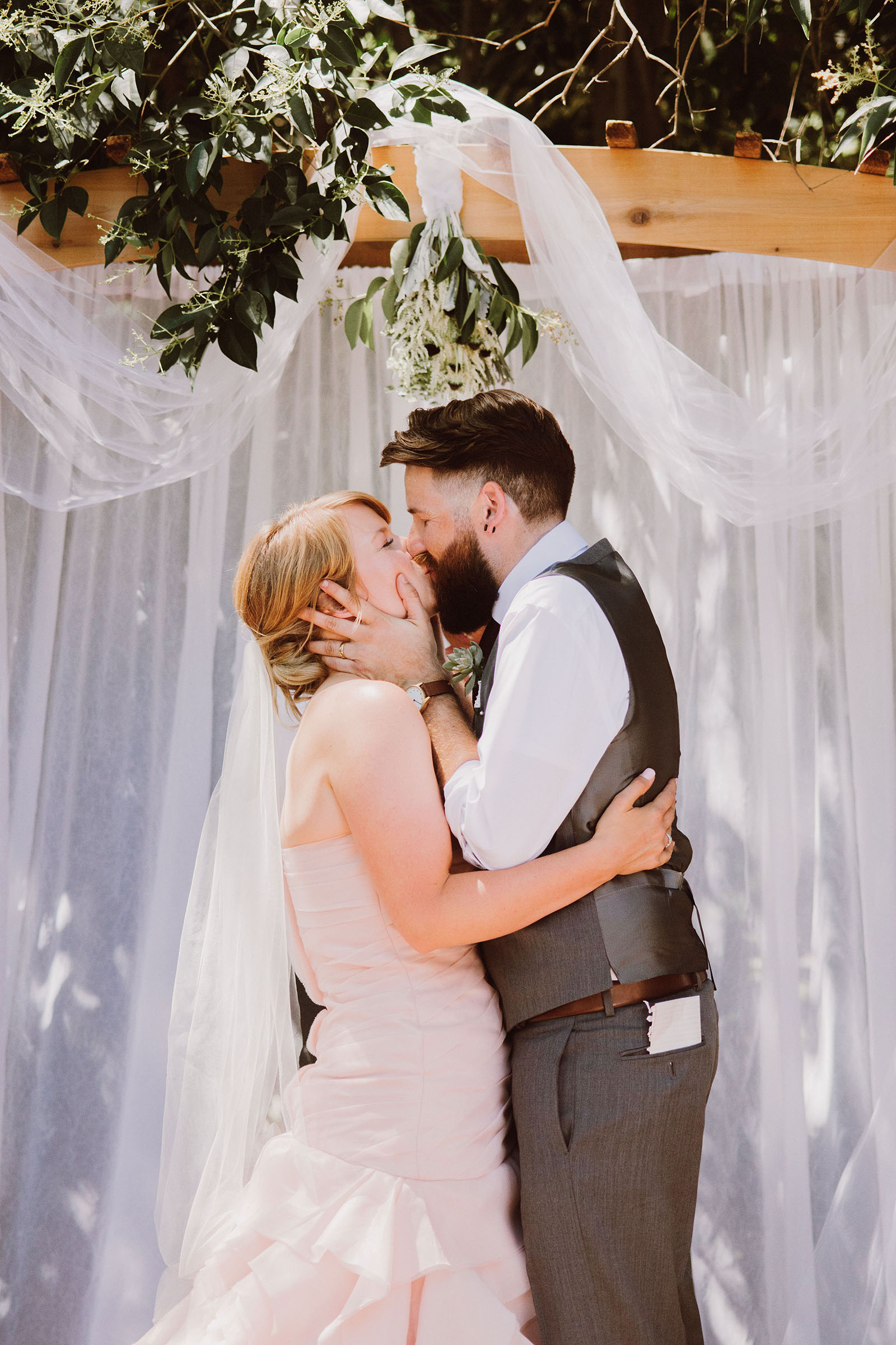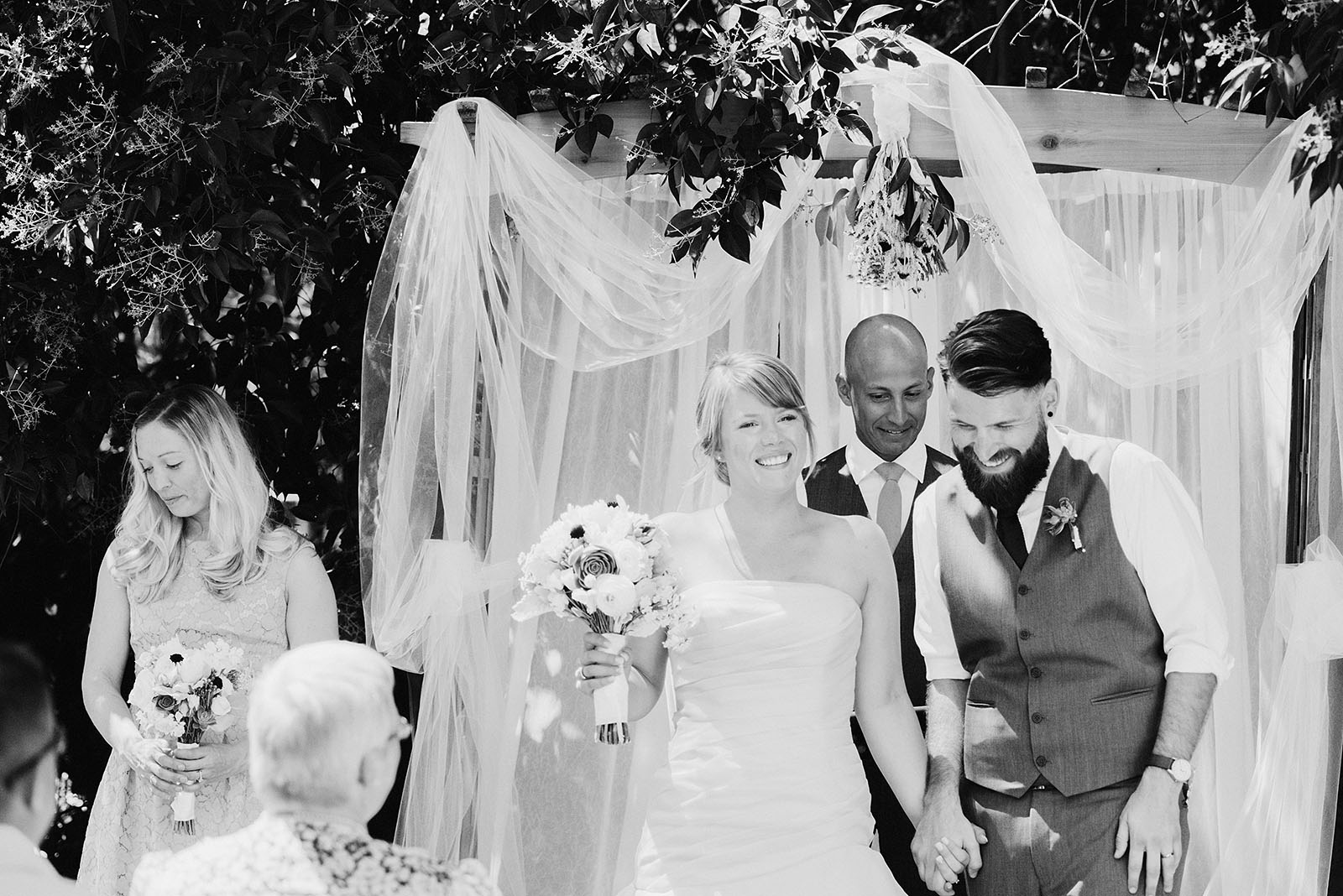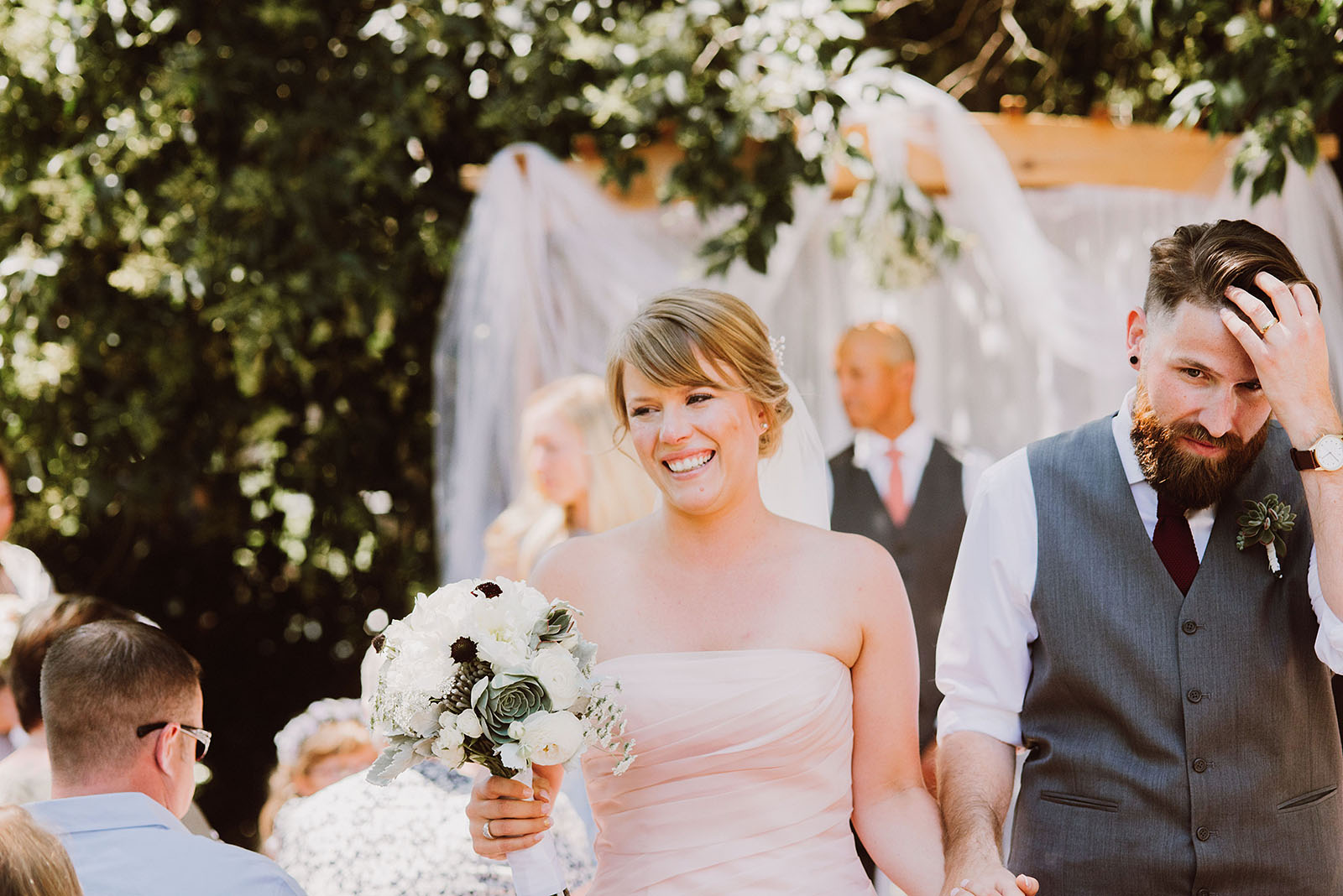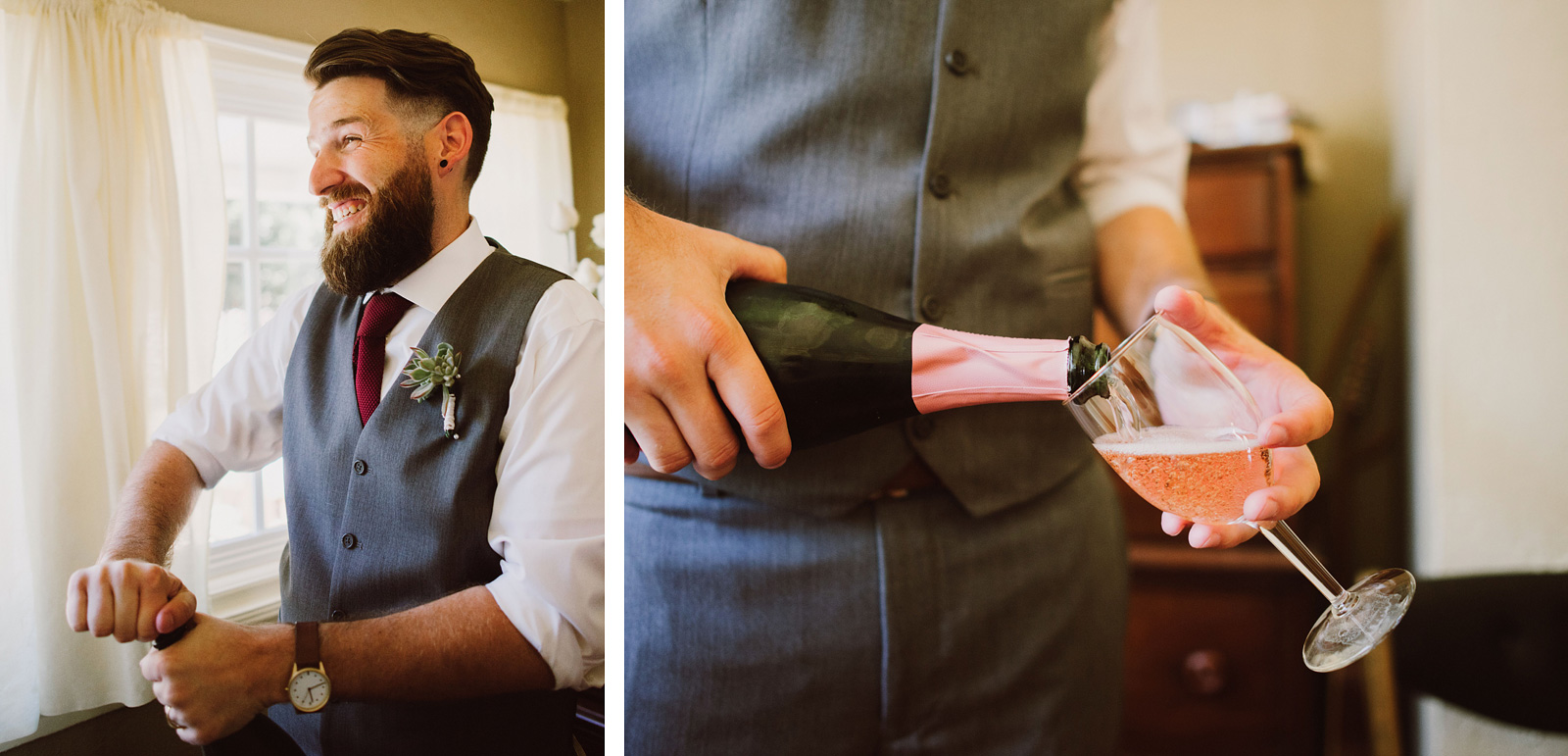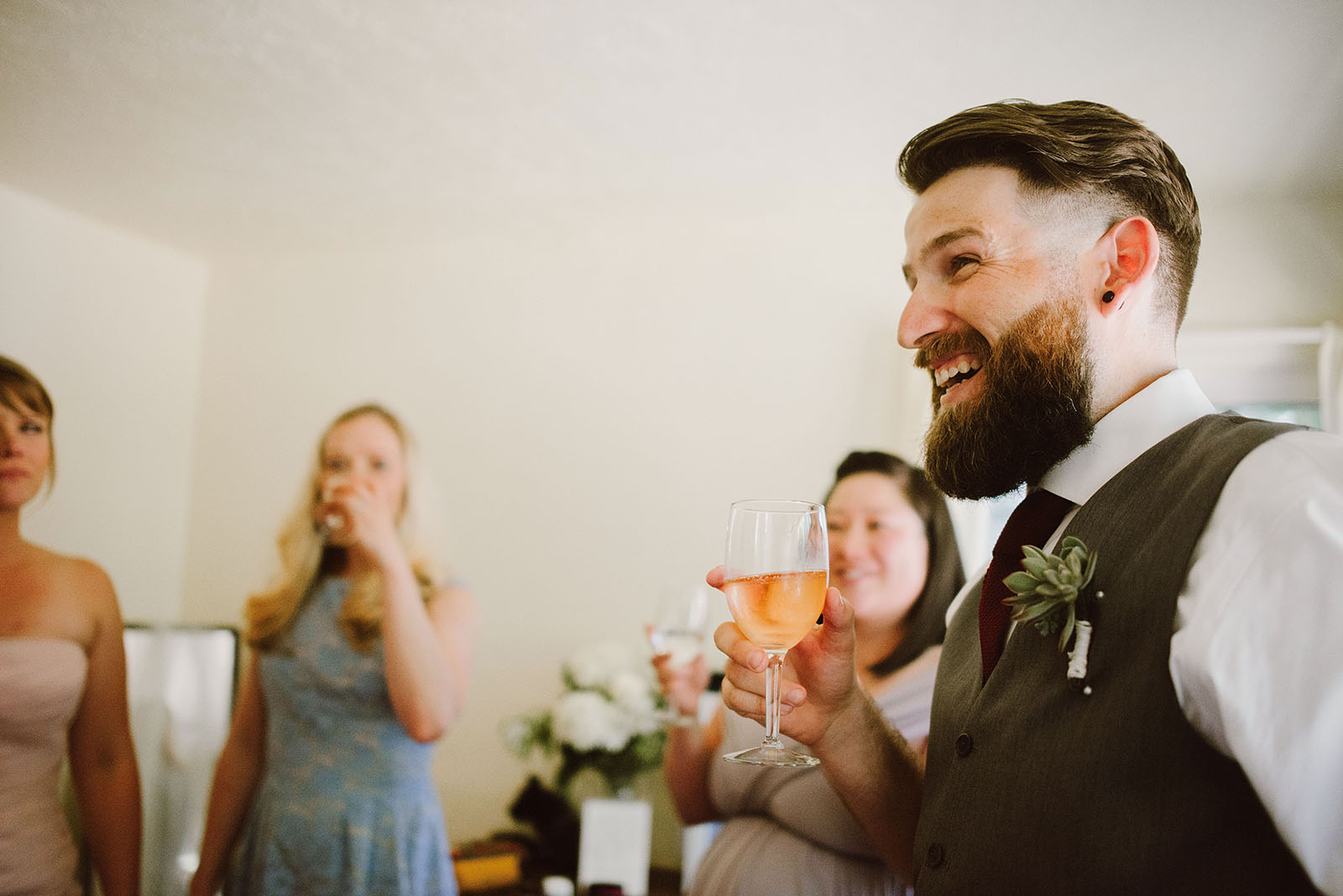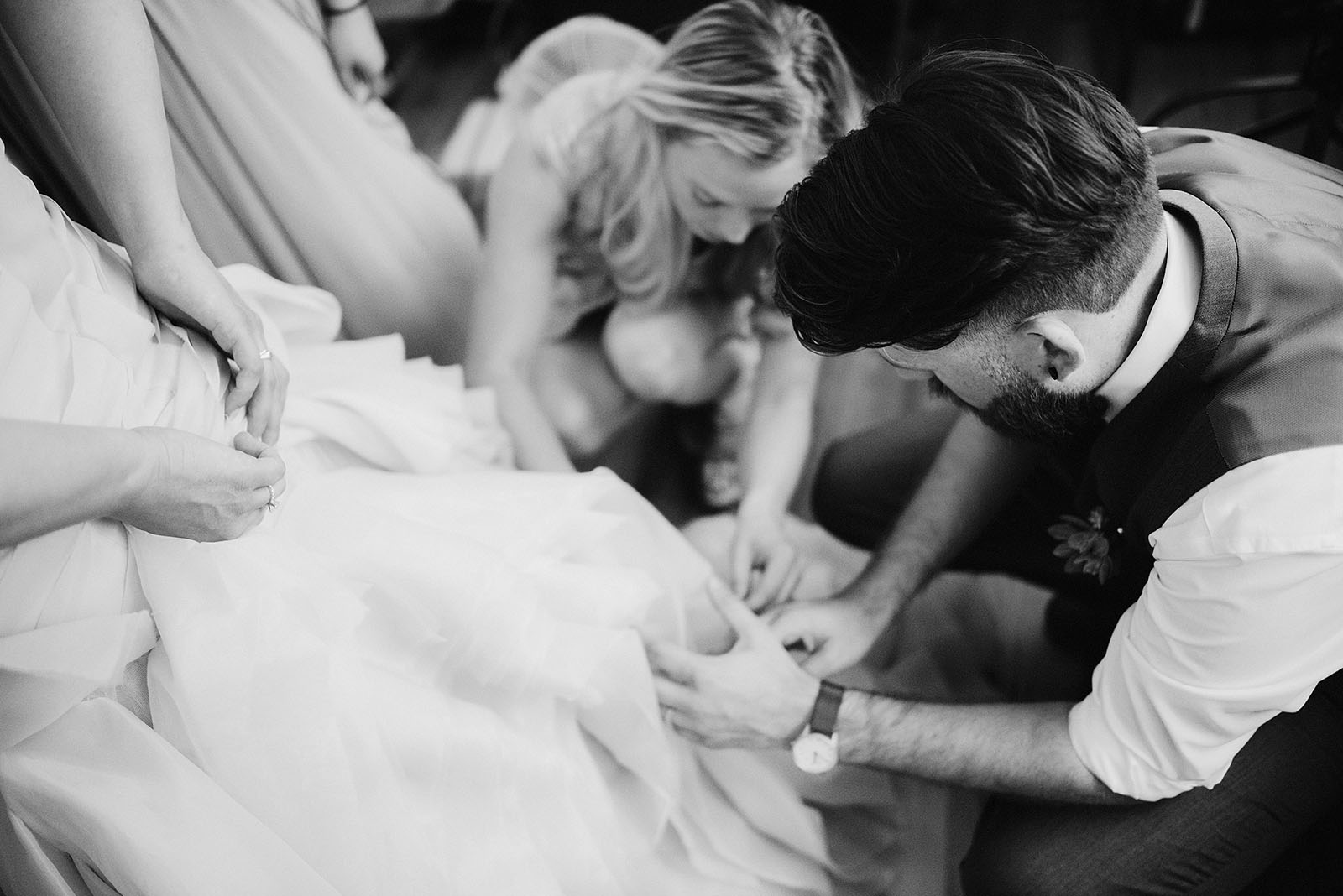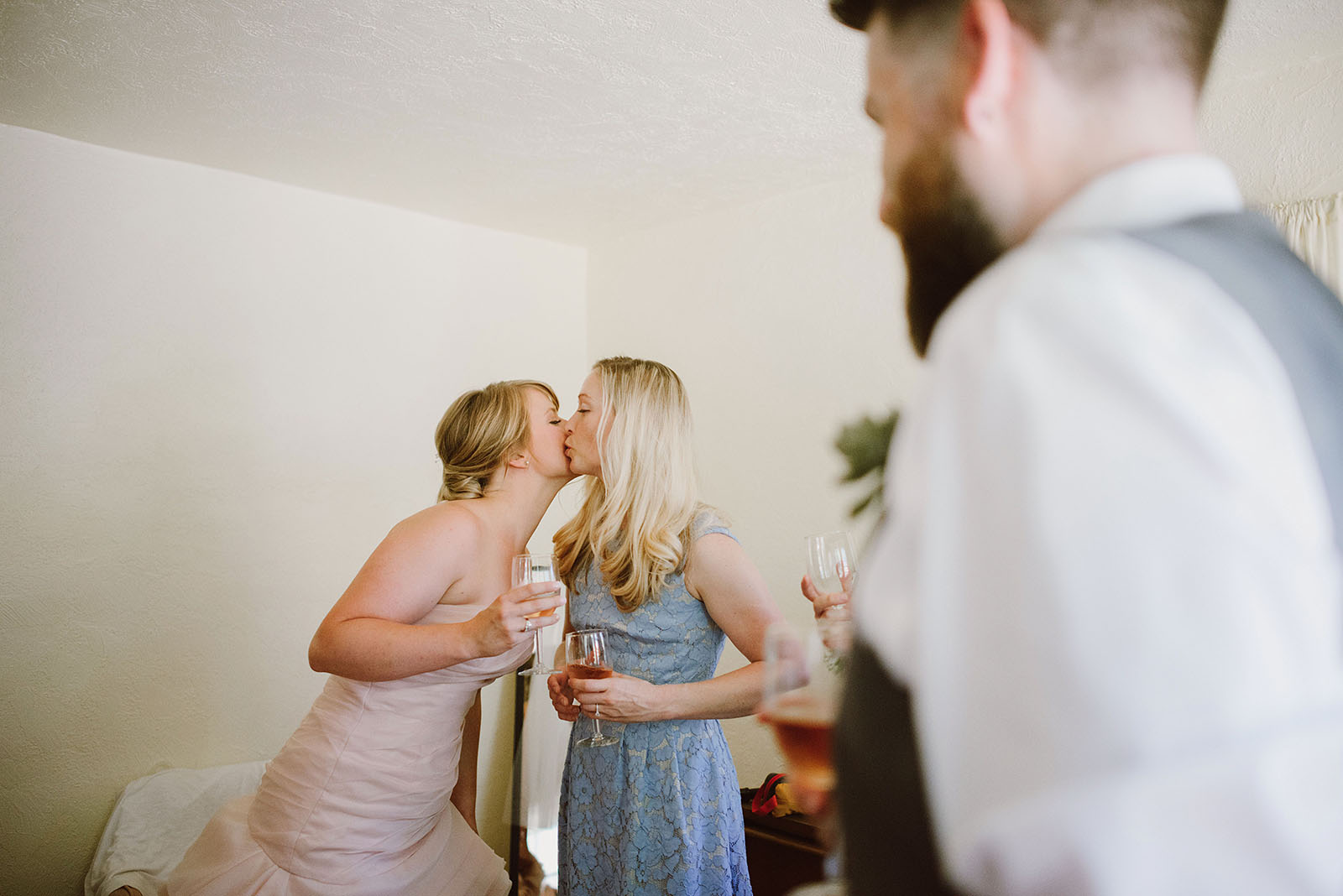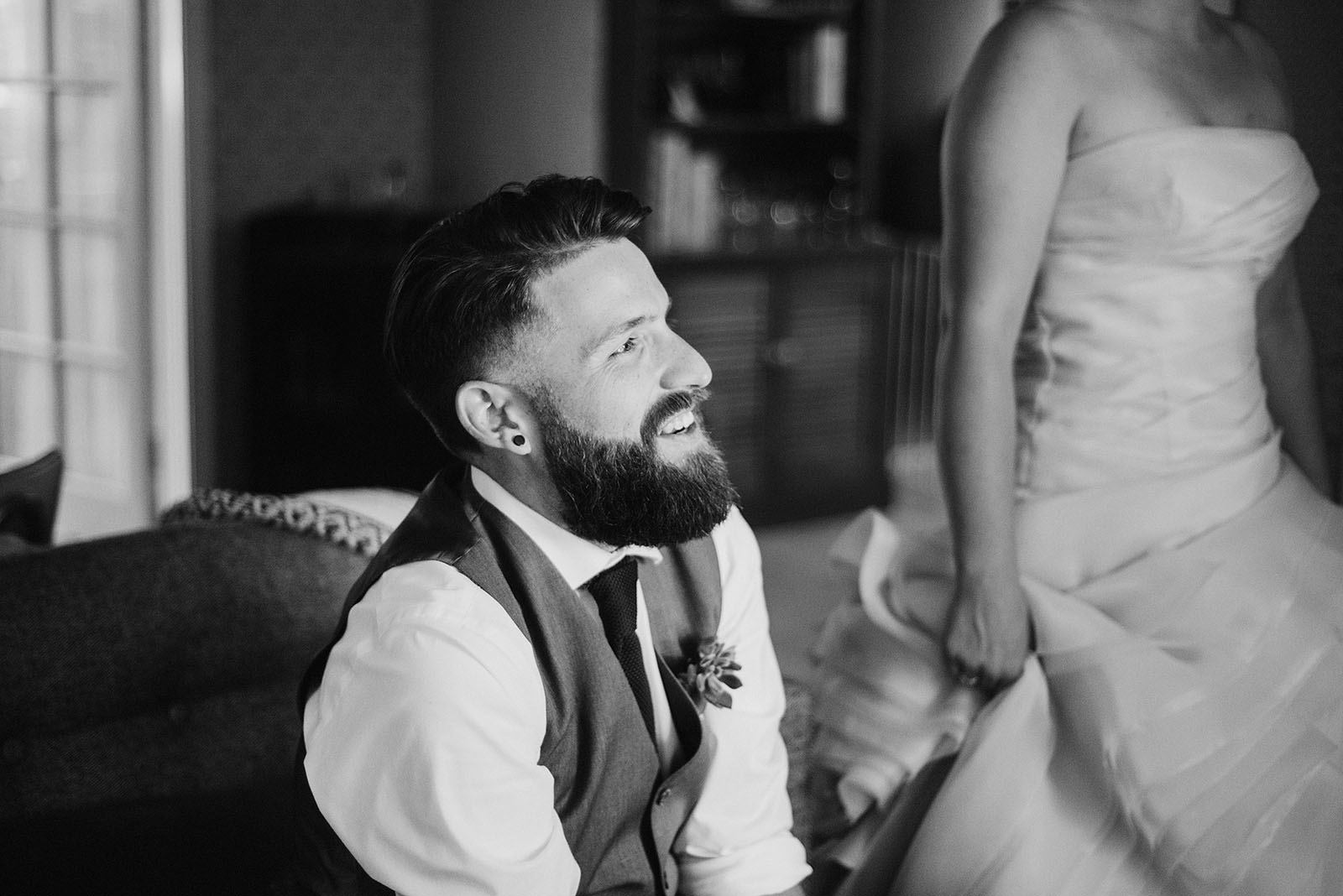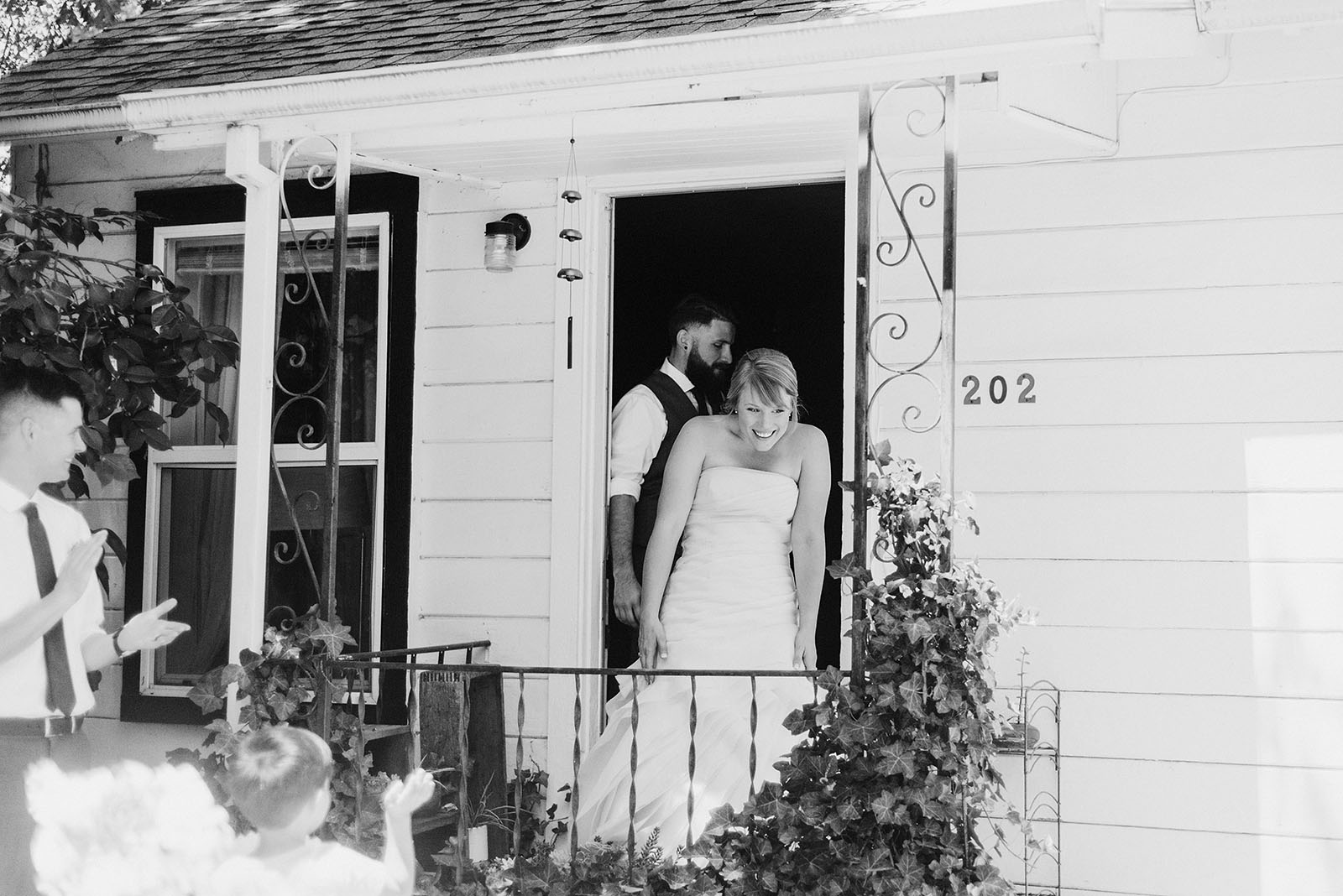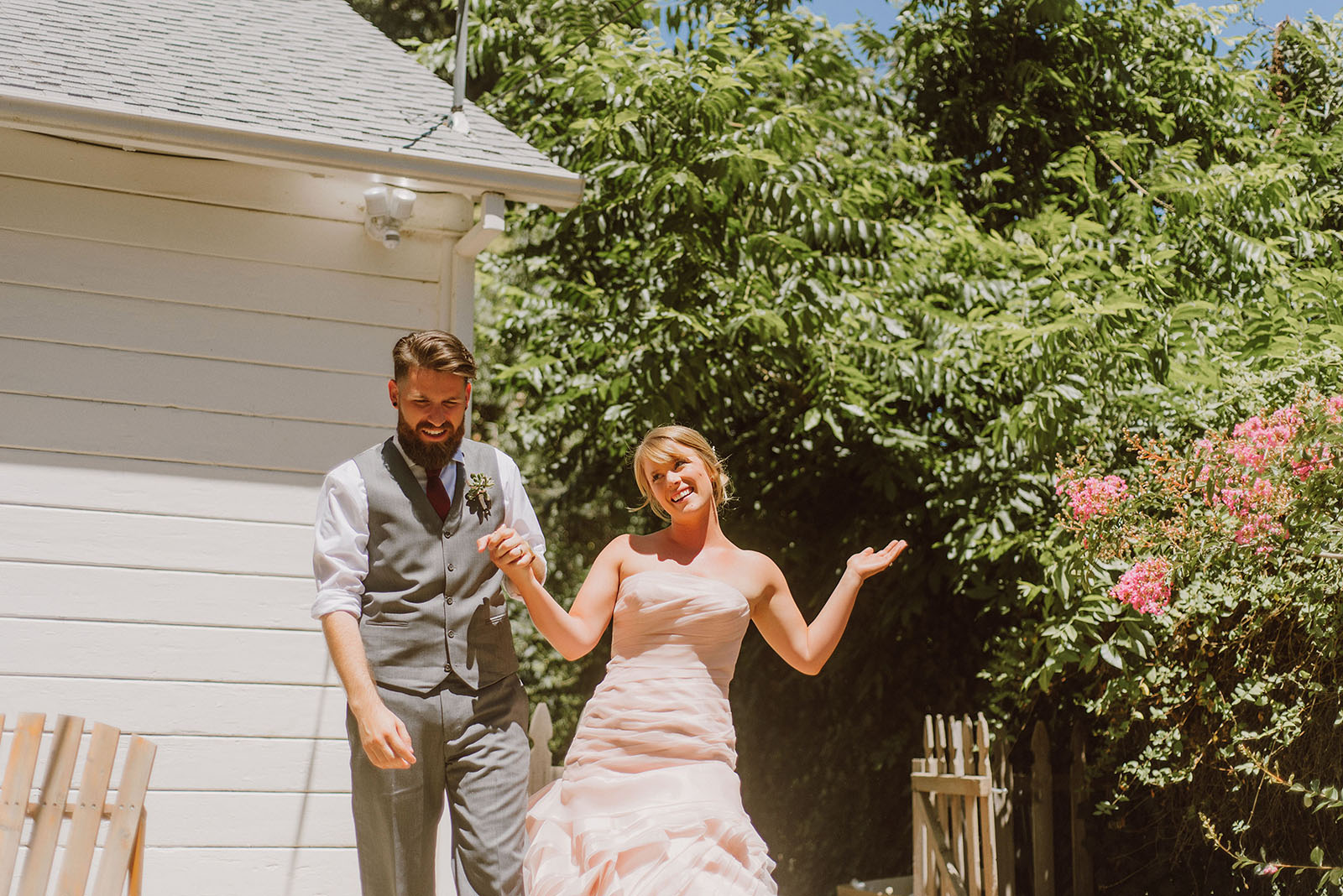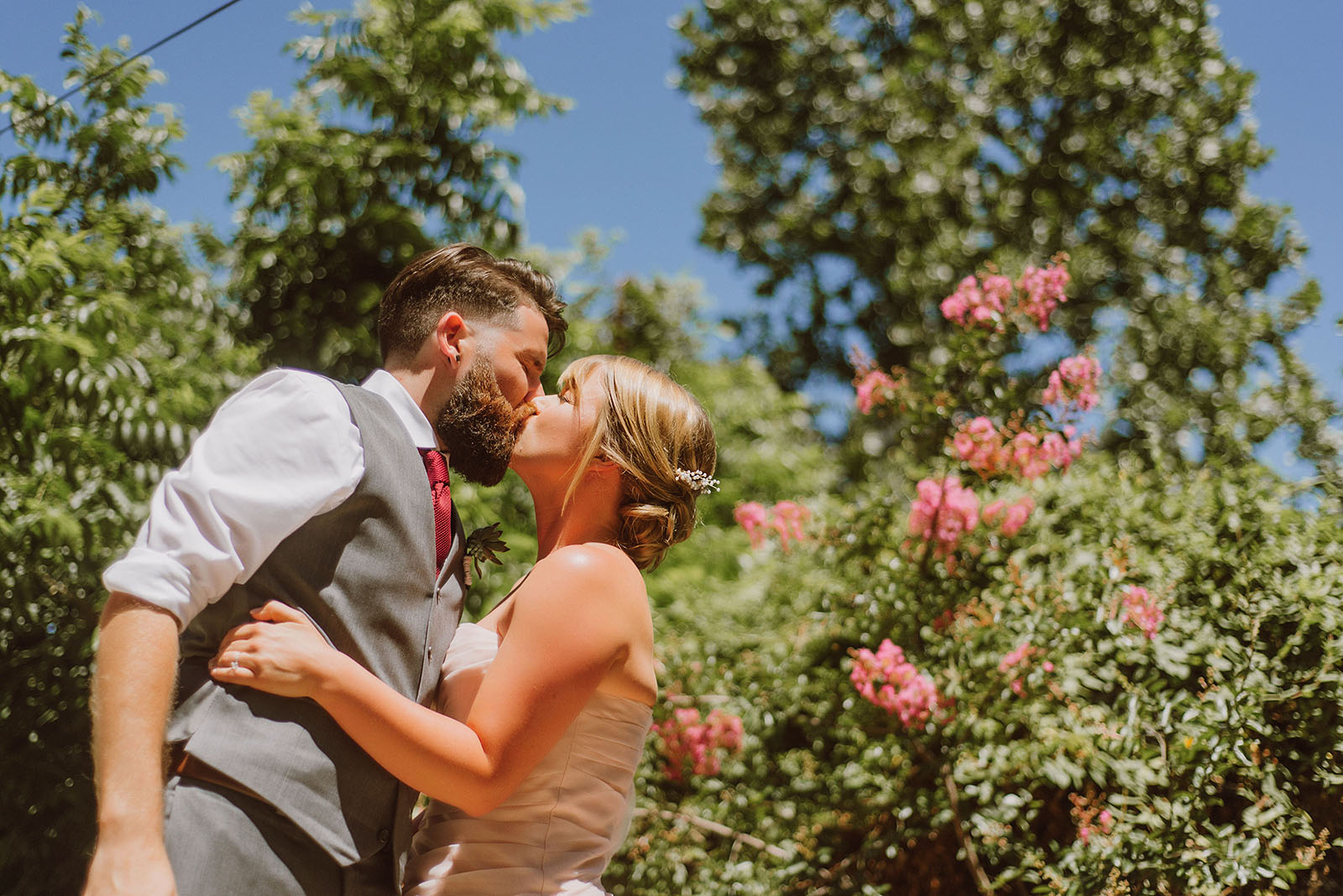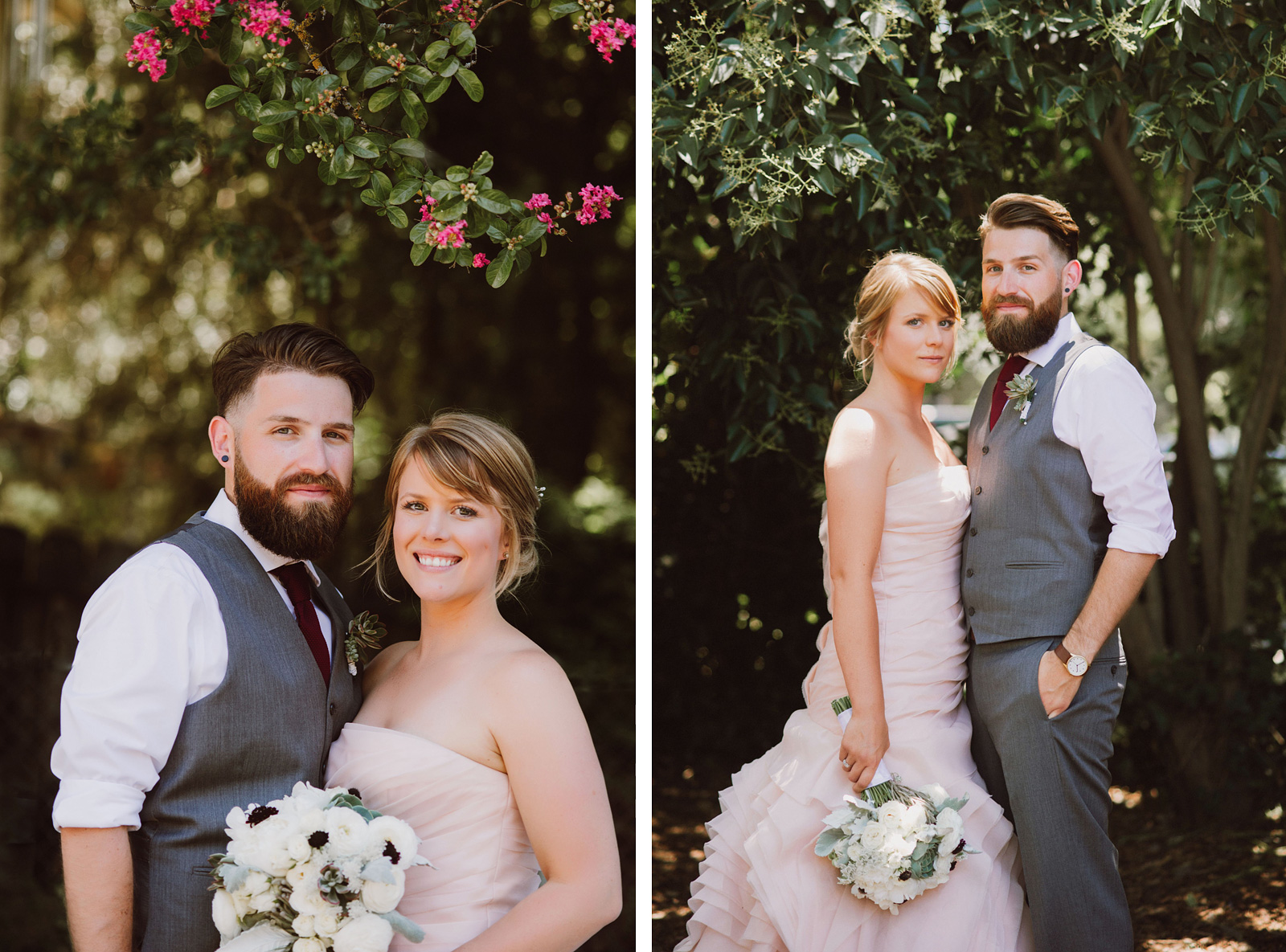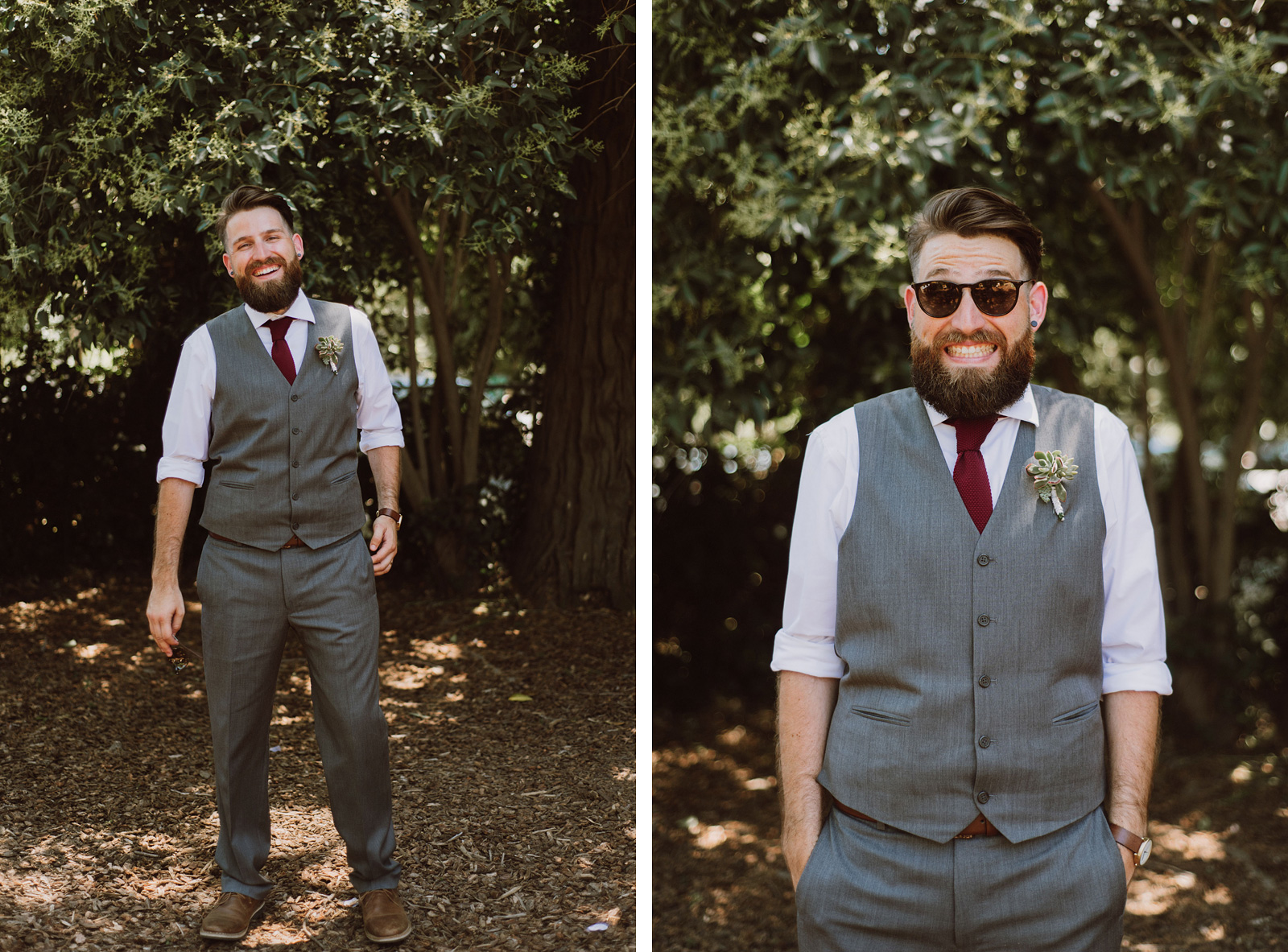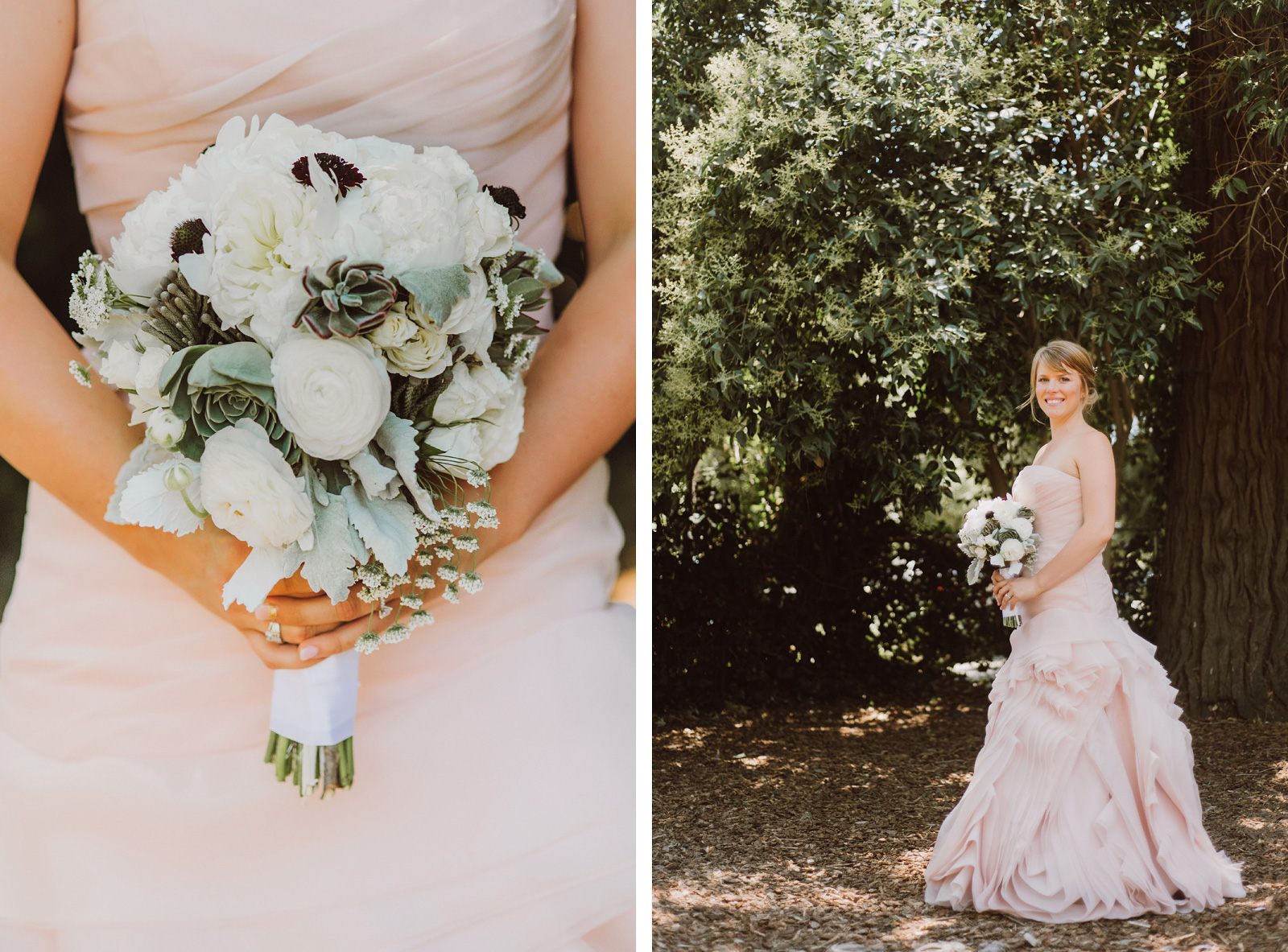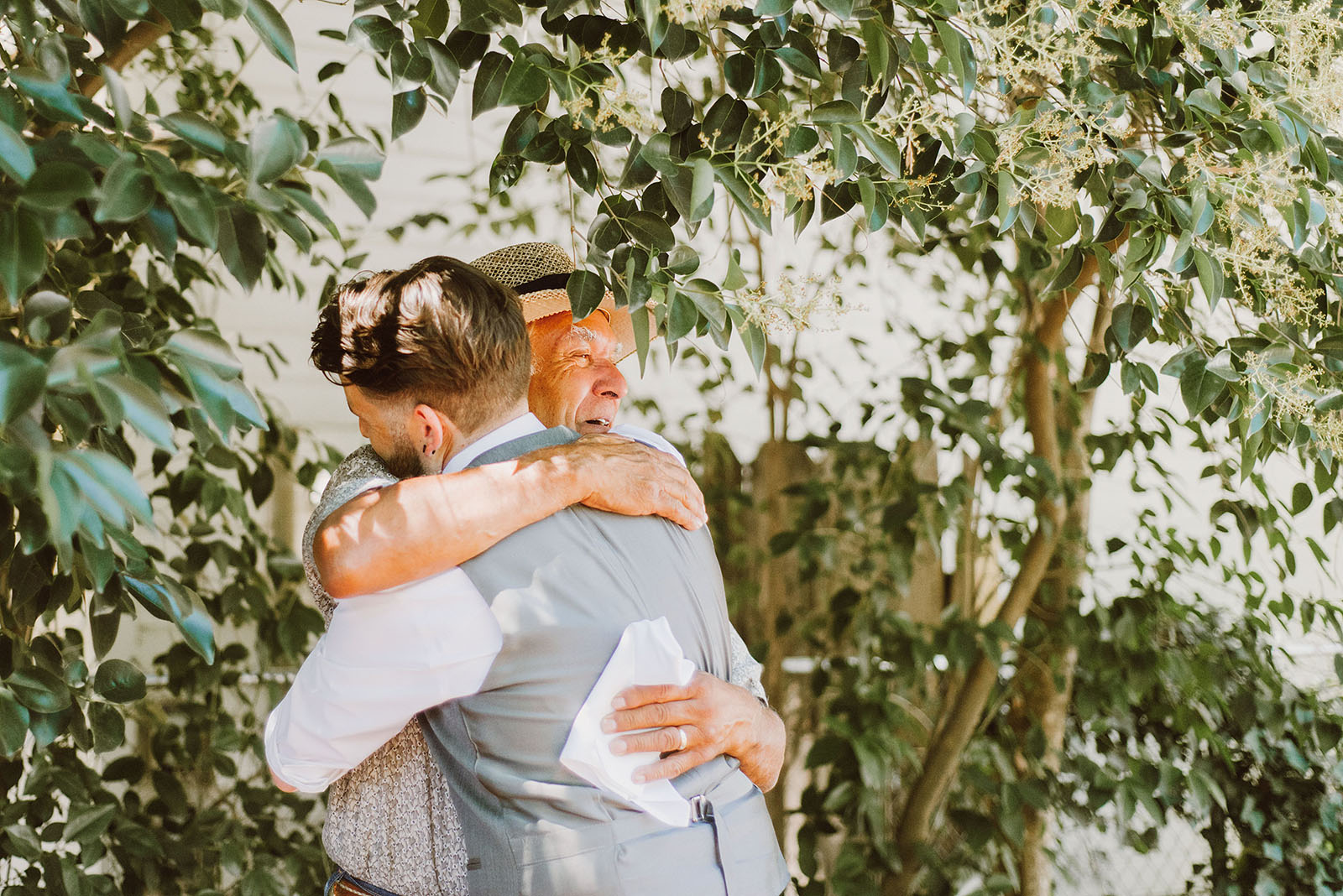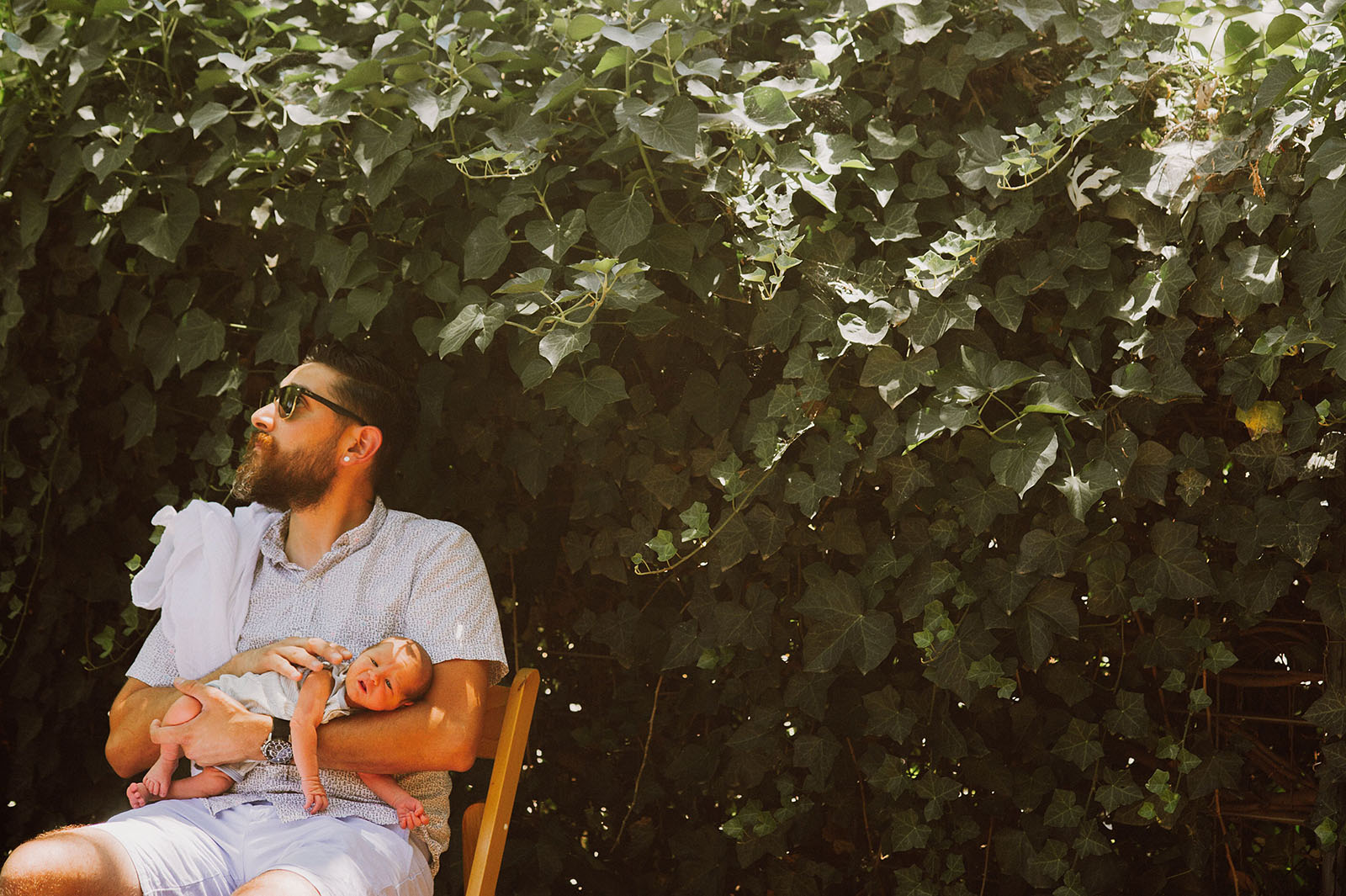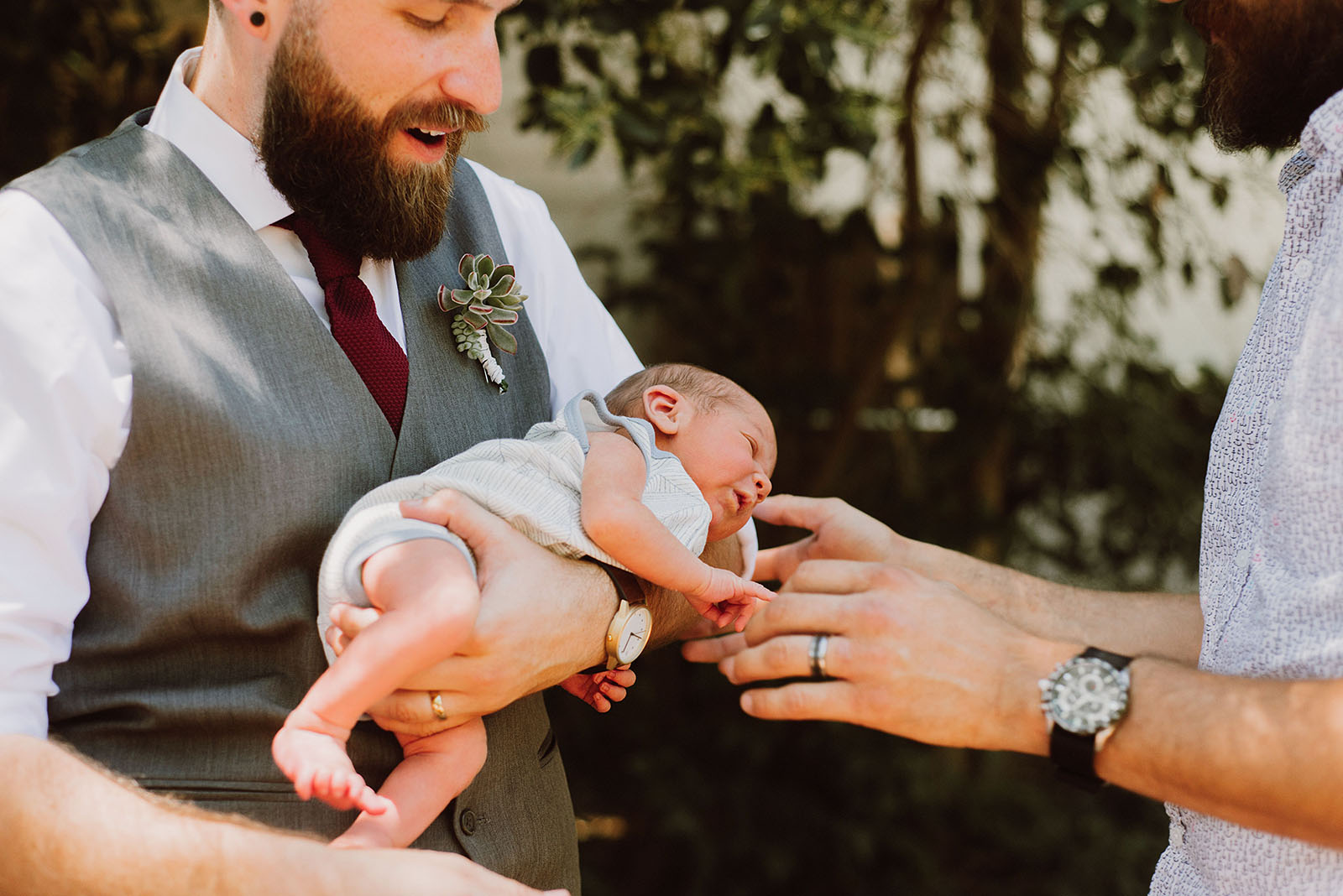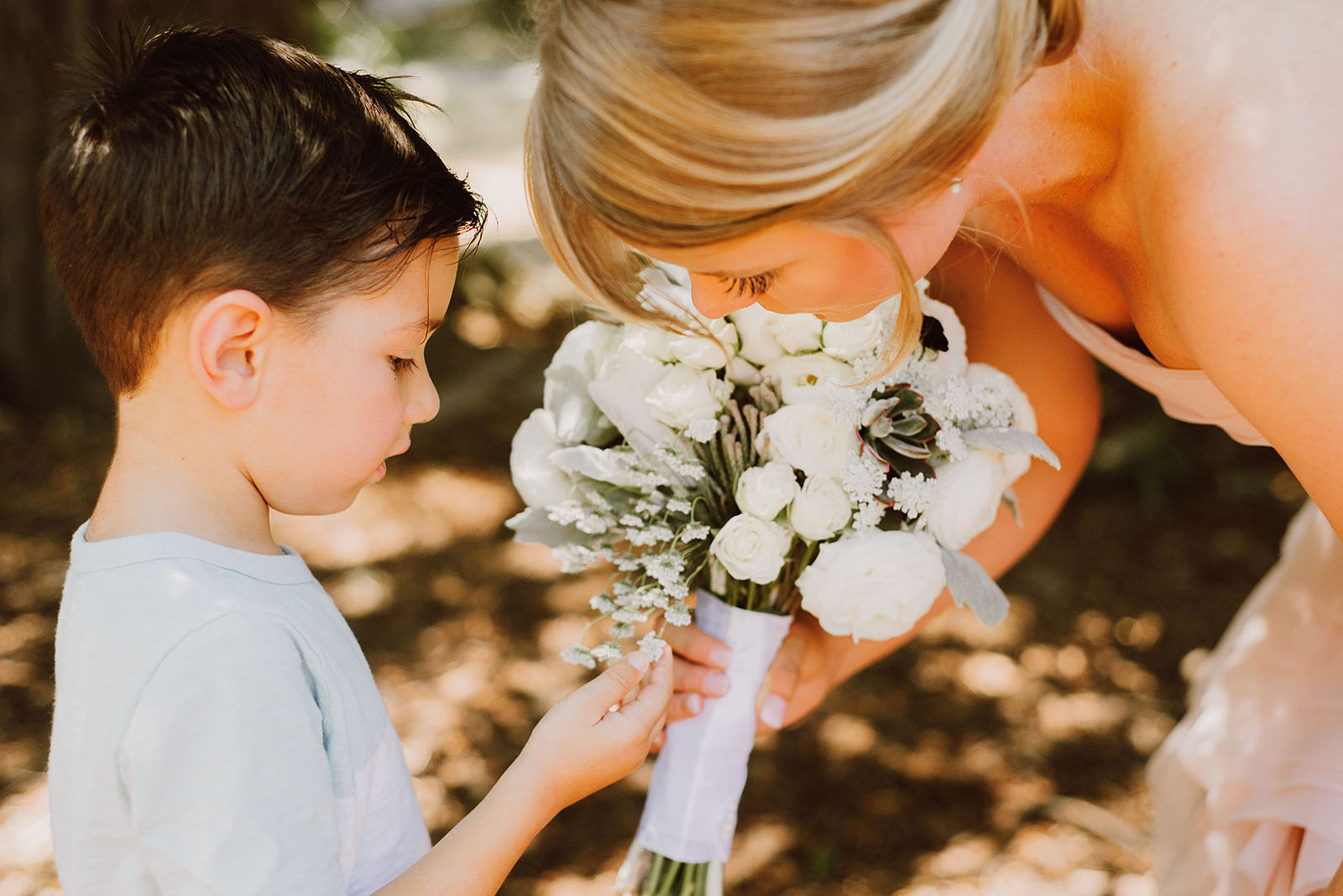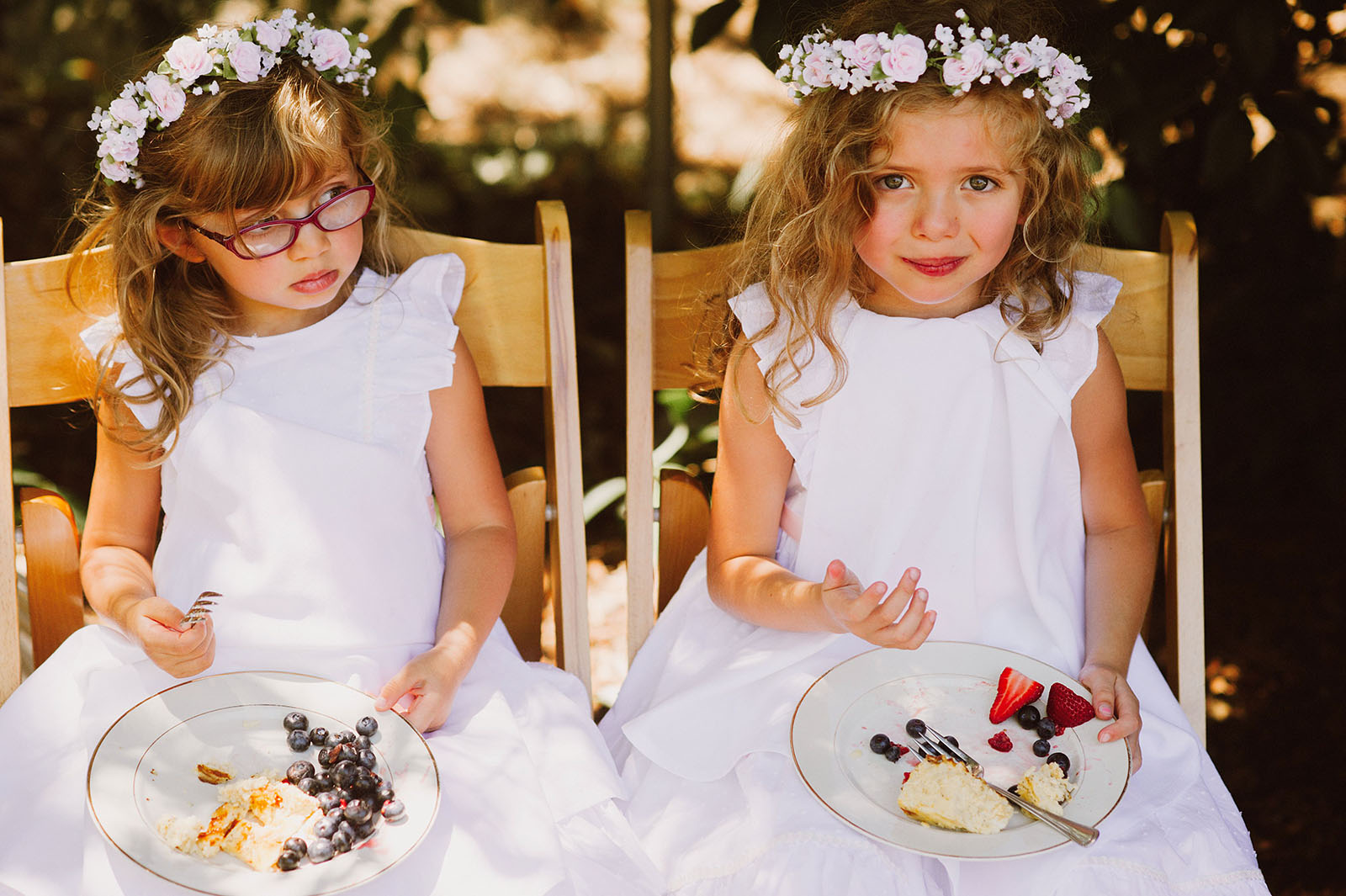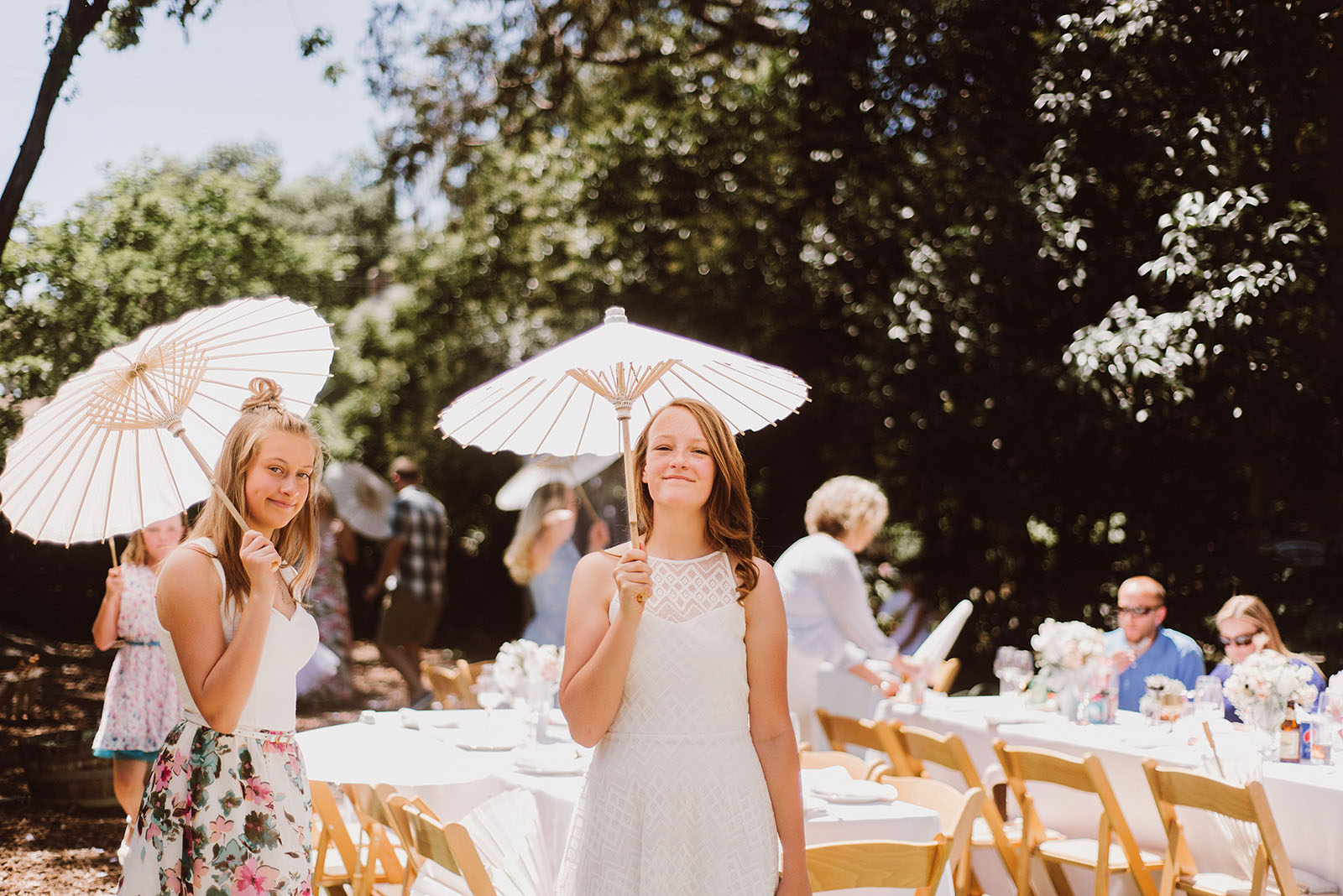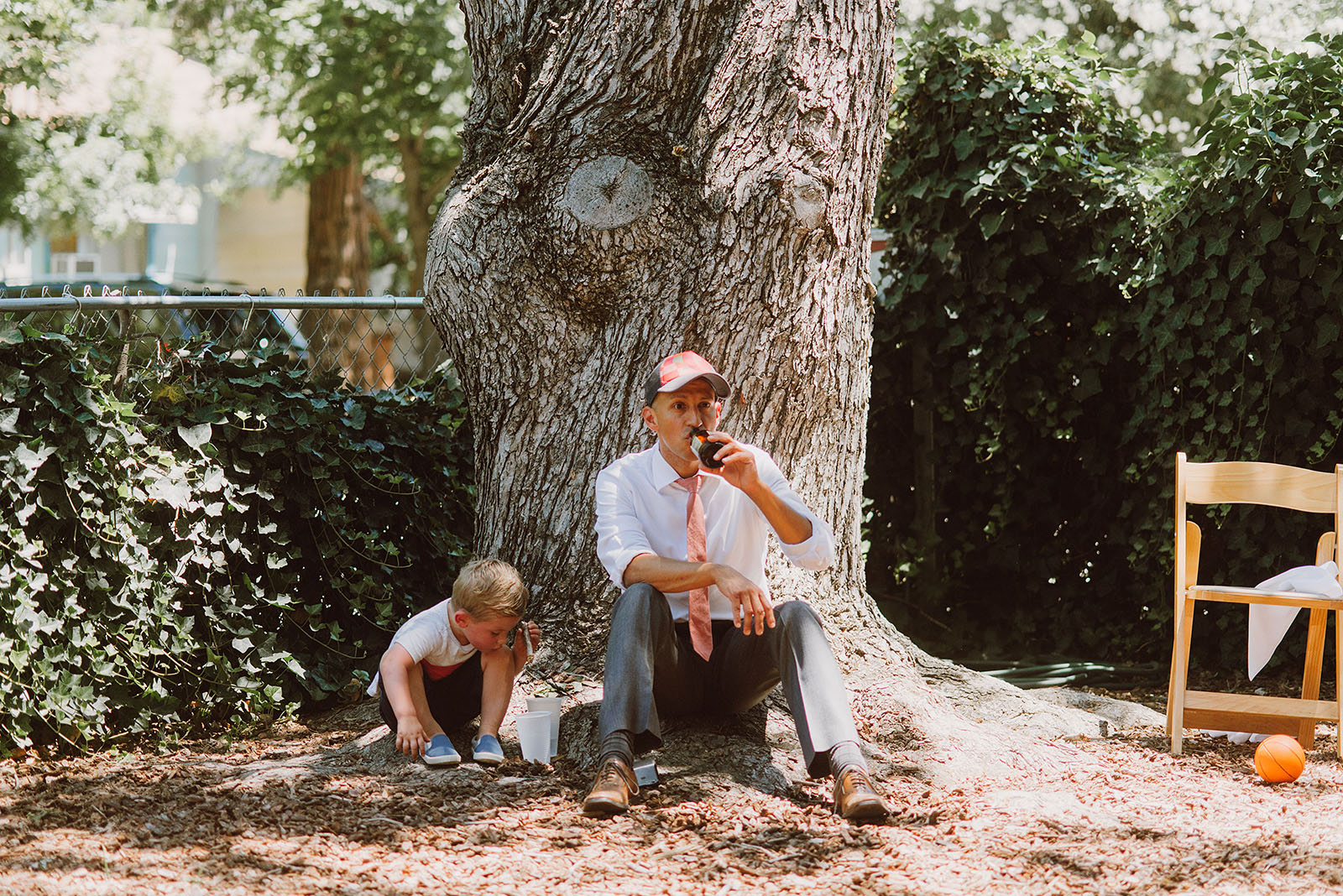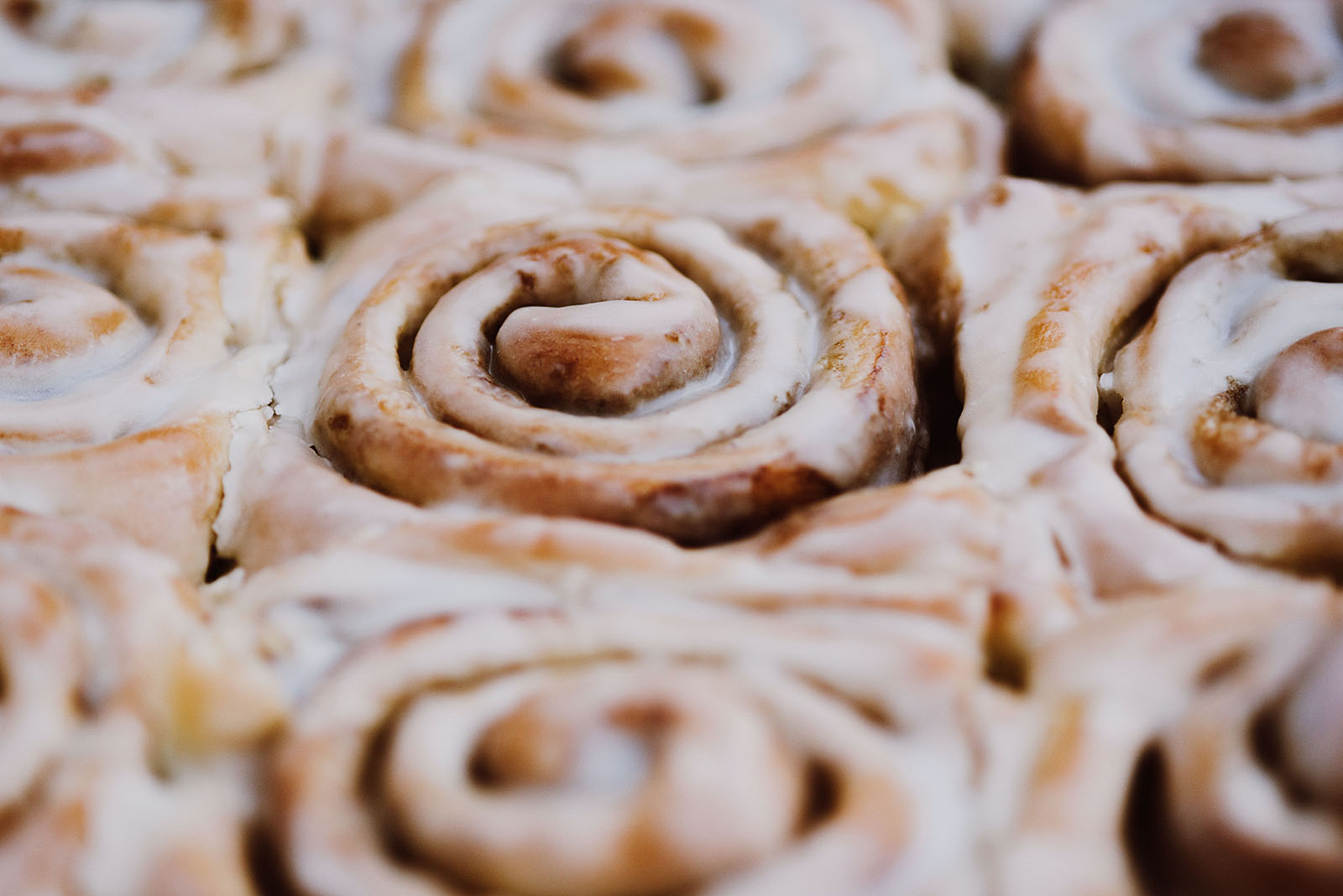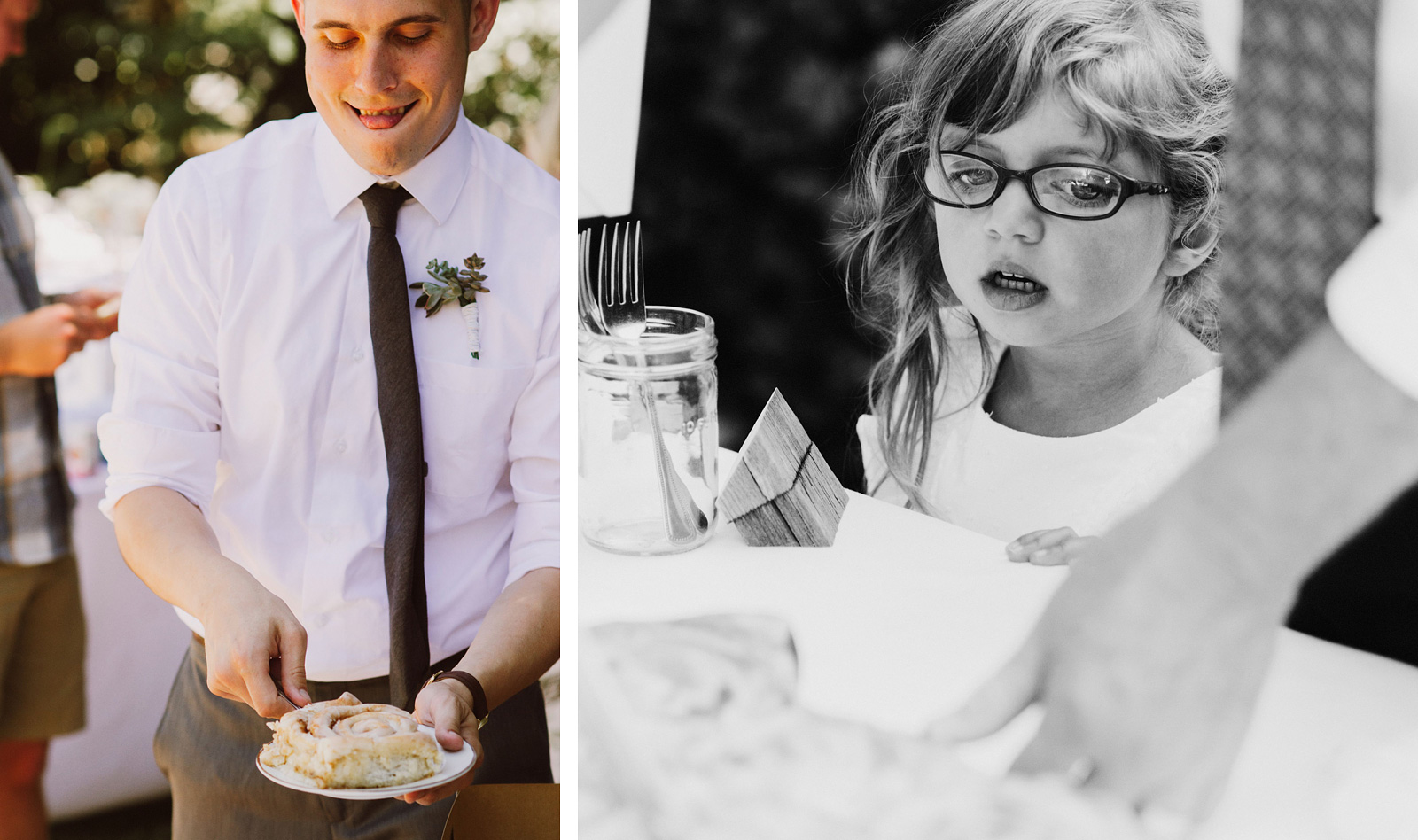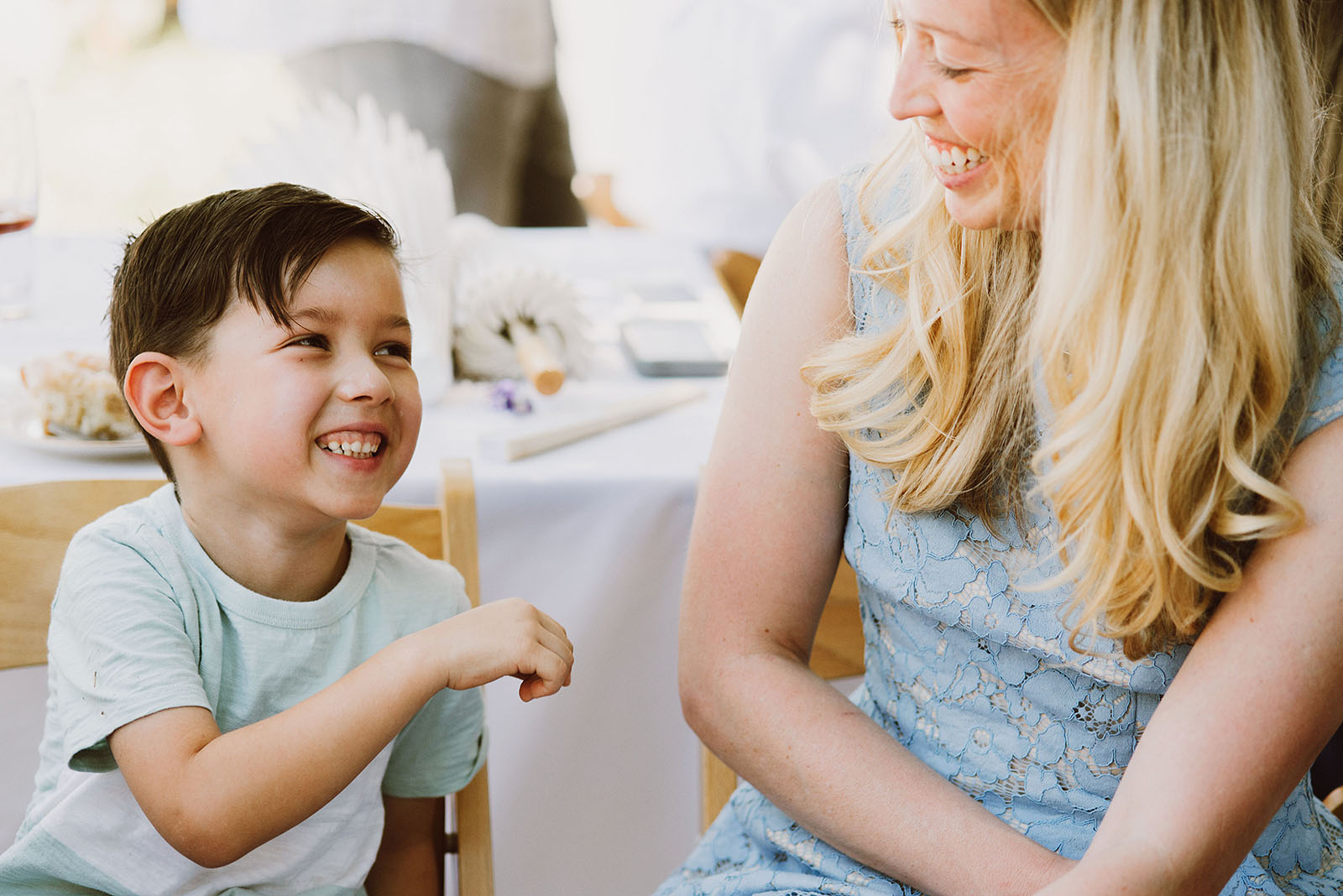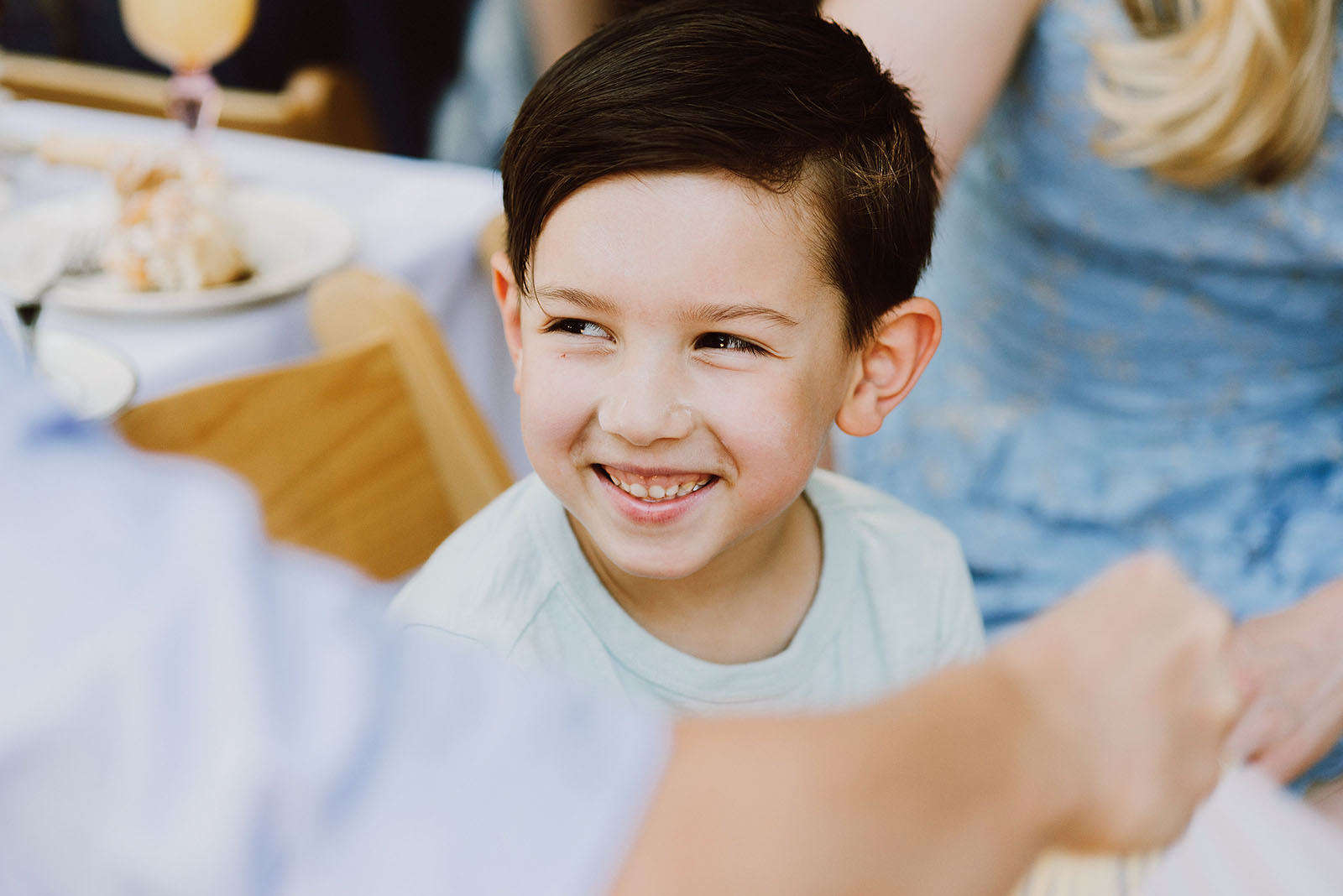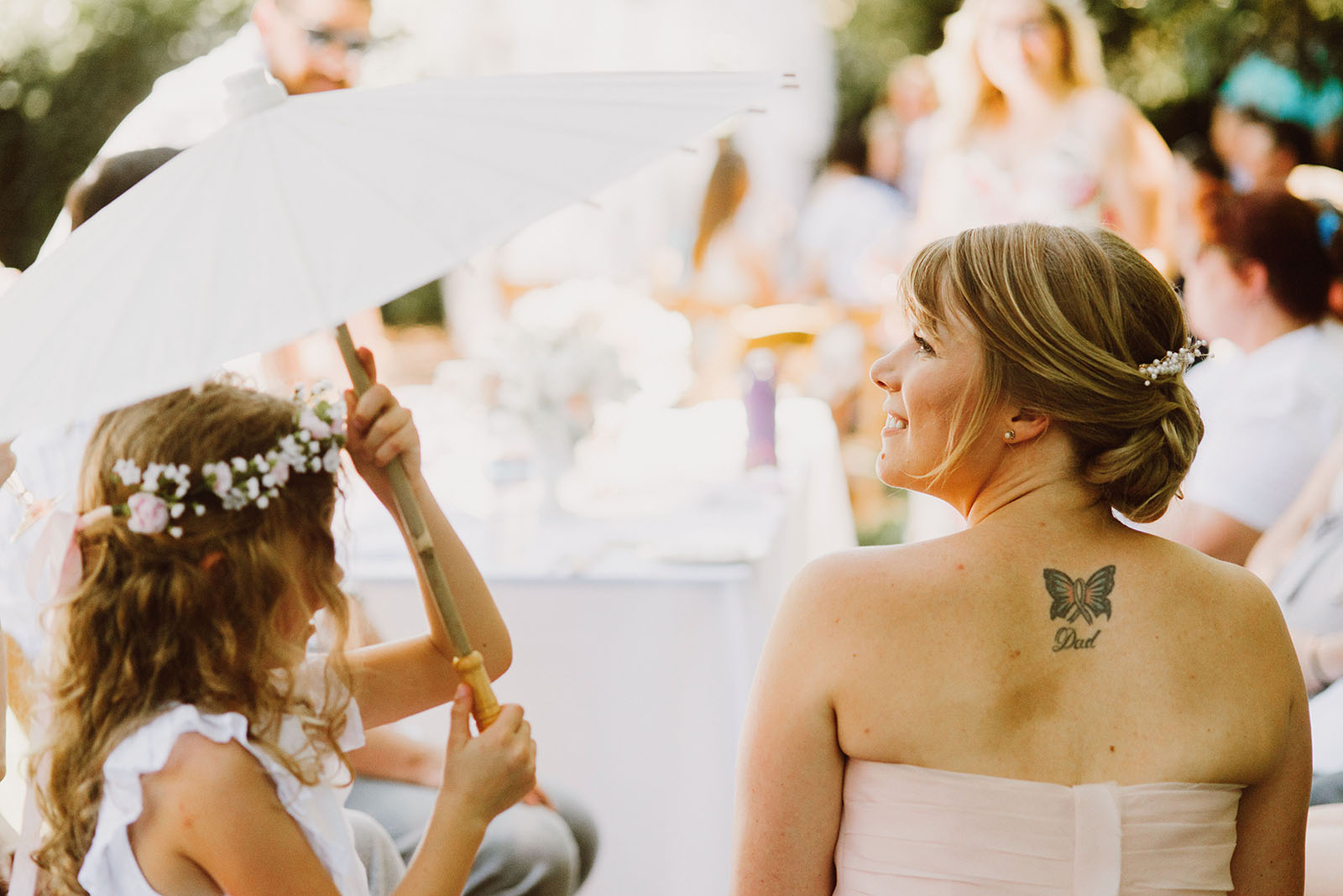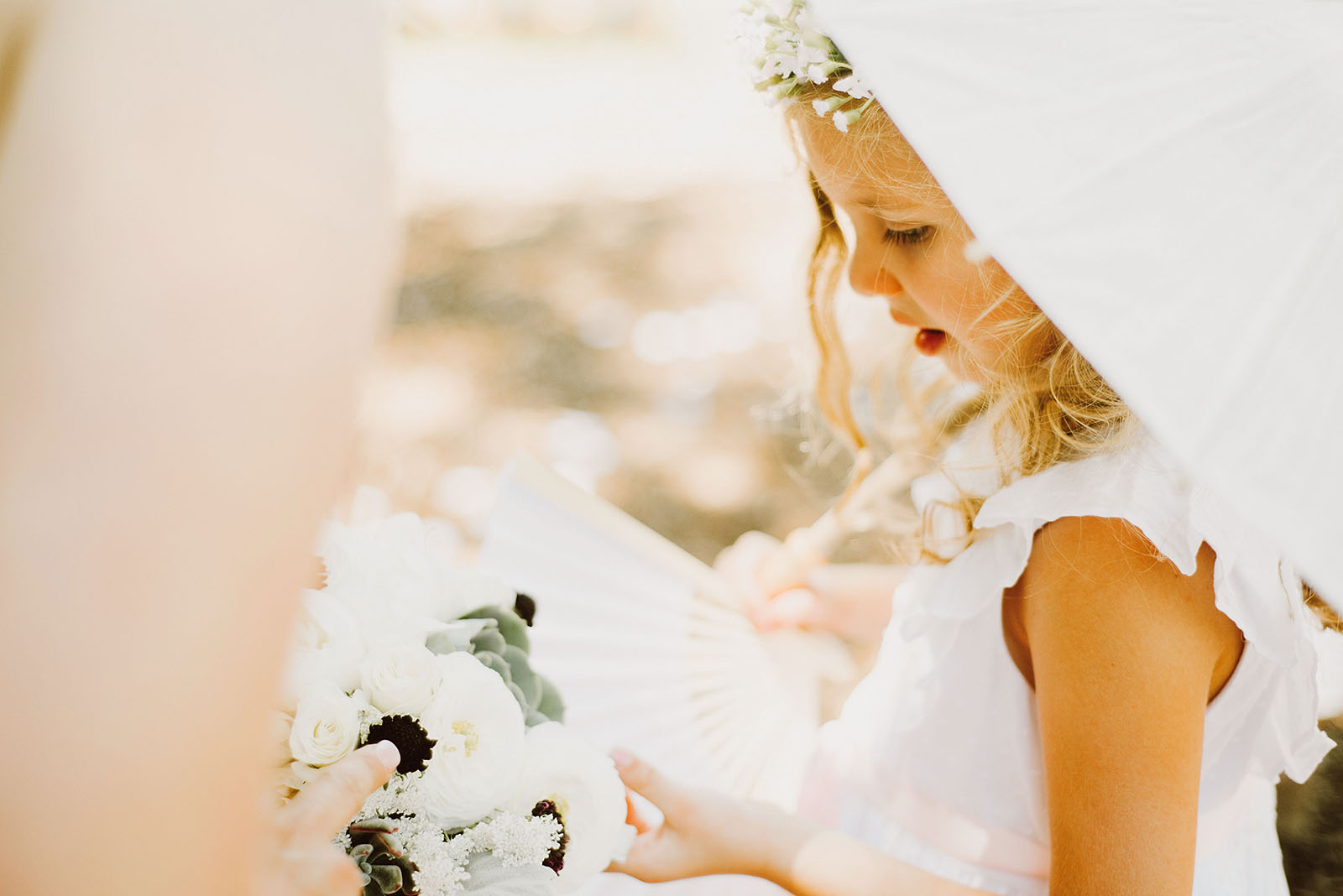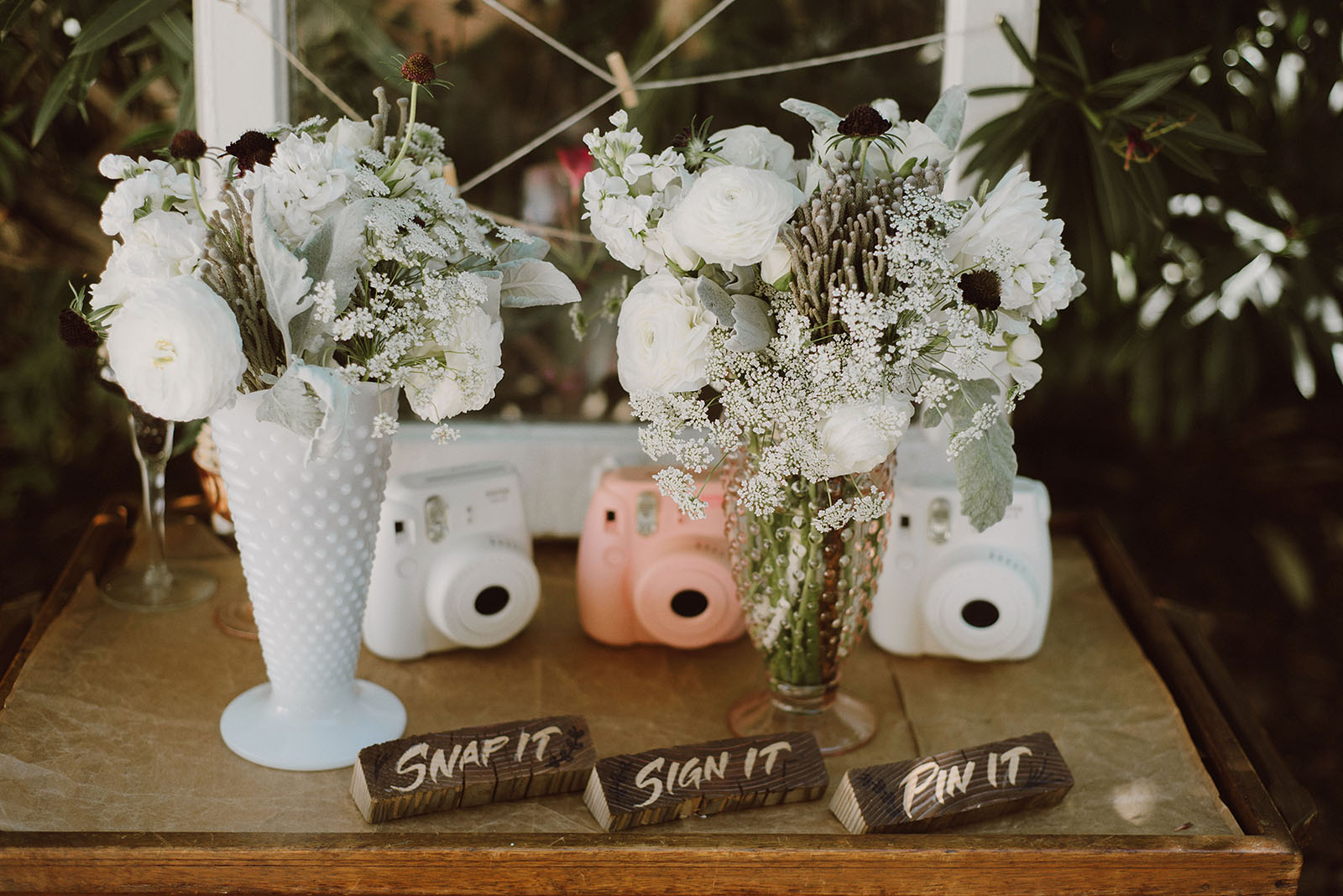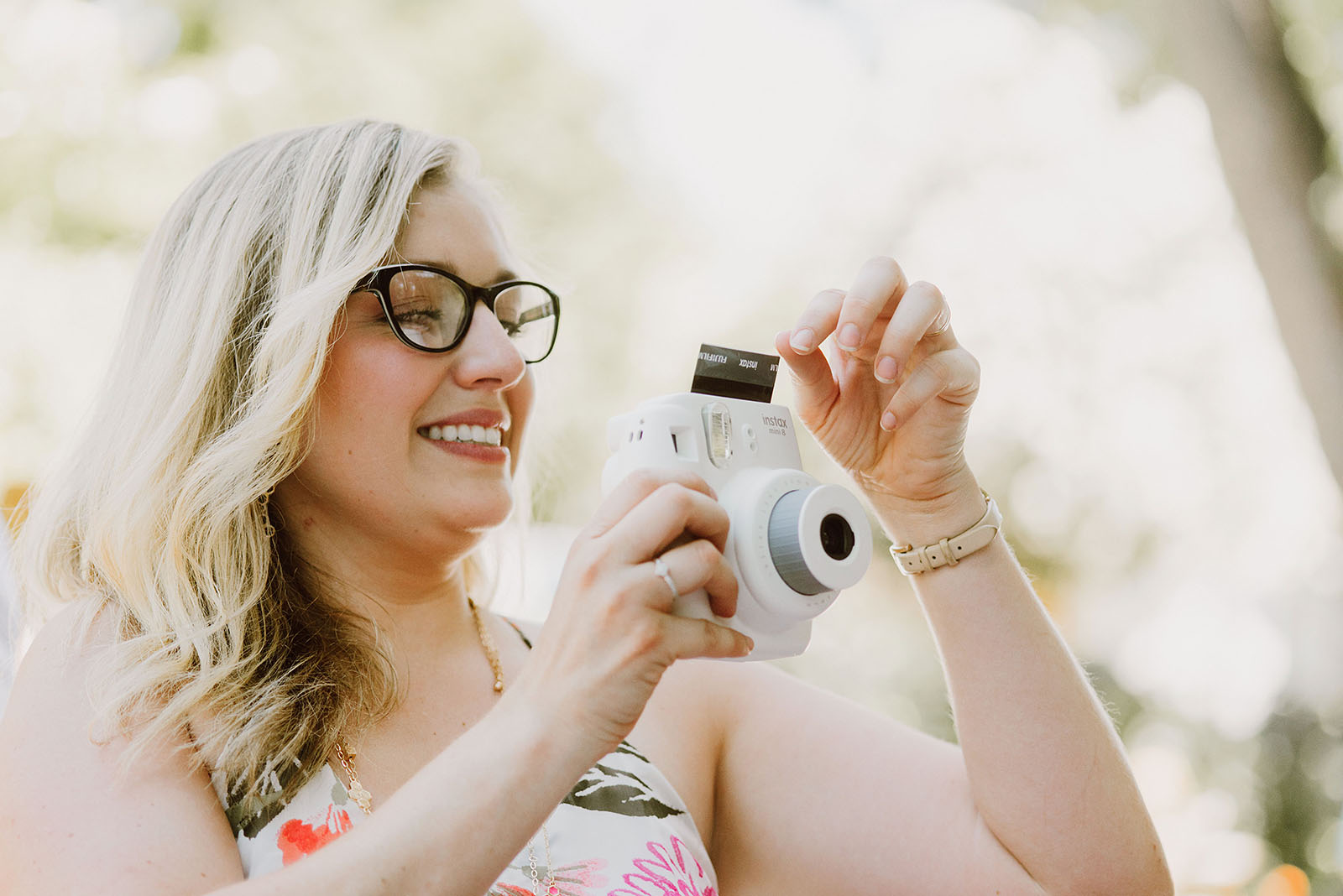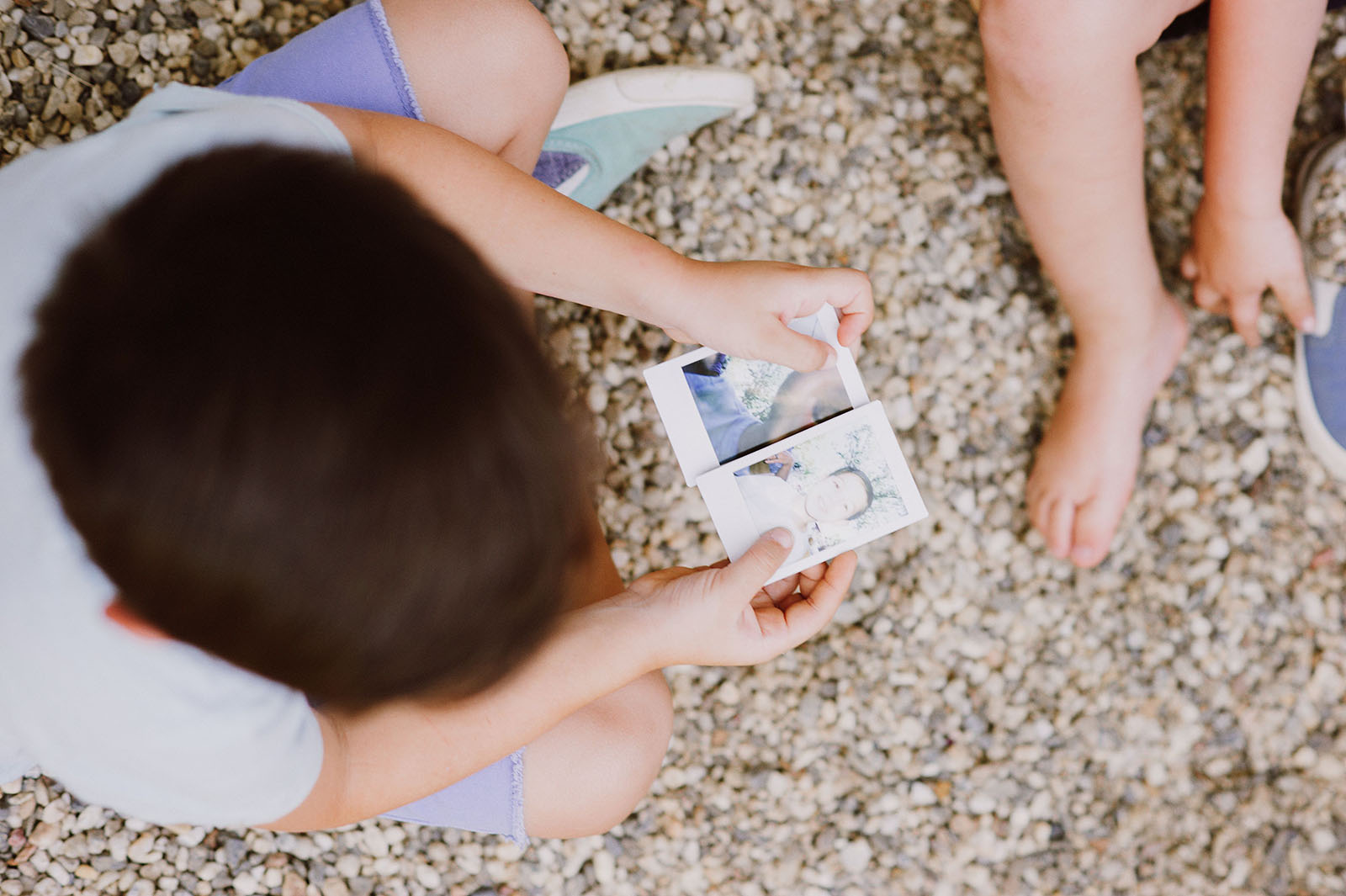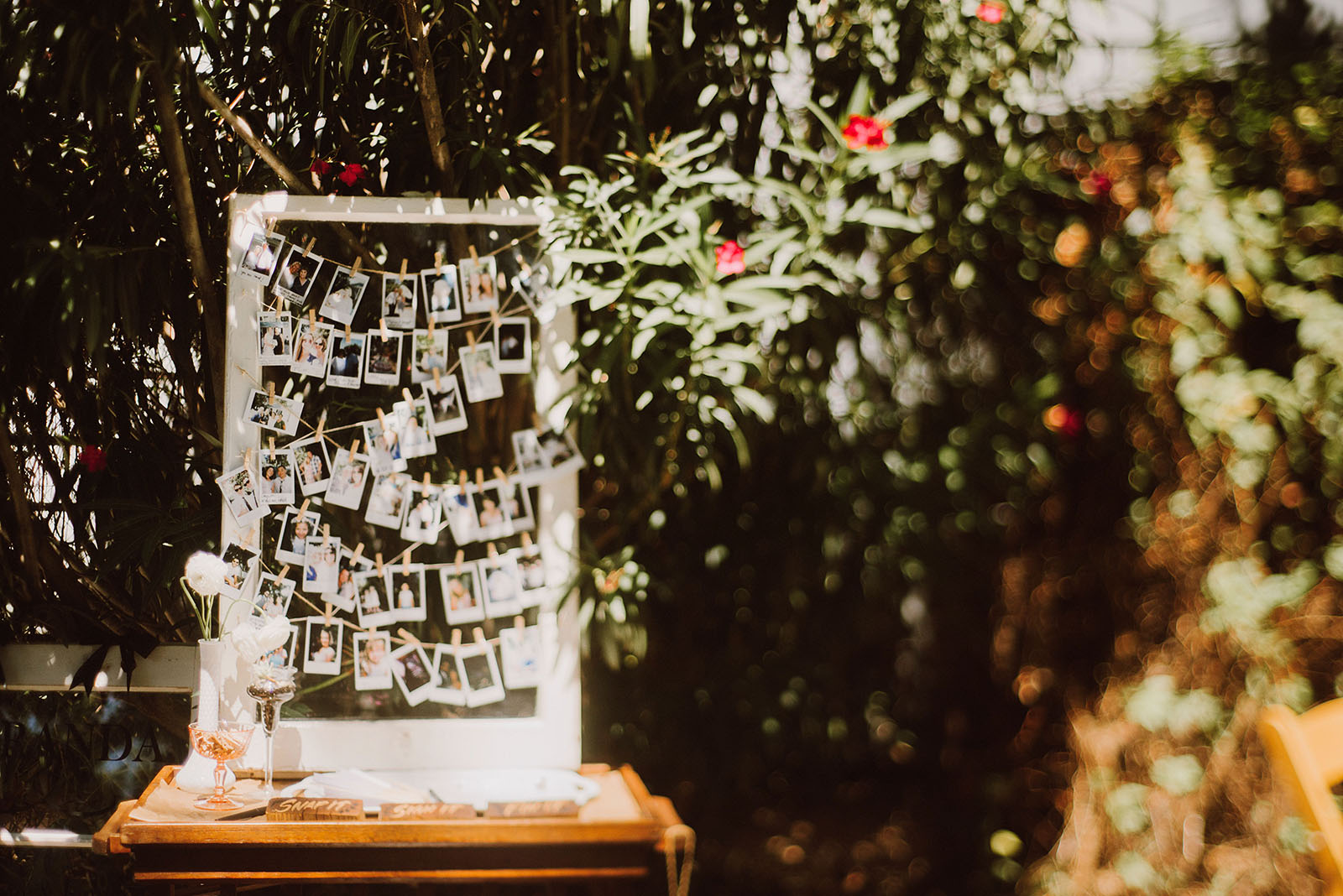 Vendors & Resources