As the designated Friend With A Really Big Camera, I often lend my eye to non-wedding related projects.
Whether that means taking a few quick head shots, covering a live concert or just documenting a get-together, I always enjoy a chance to step outside my comfy little box.
So, naturally, when my friend Kyle quit his day job as a mechanical engineer so he could start a business (sound familiar?), I knew I'd be on board from Day 1. Initially, it was about documenting the creation of the first line of sunglasses for his wooden design company, Telhart.
But now, after over a year and a half of incubating, they're finished! And that means it's time for some real fun.
Though they can really only use a few photos from each shoot, my most recent trip to the Sandy River provided plenty of opportunities to geek out with my Zebrawood out. Stefanie — Instrument web developer extraordinaire and all around Babe-raham Lincoln — graciously modeled a pair of Walnut frames.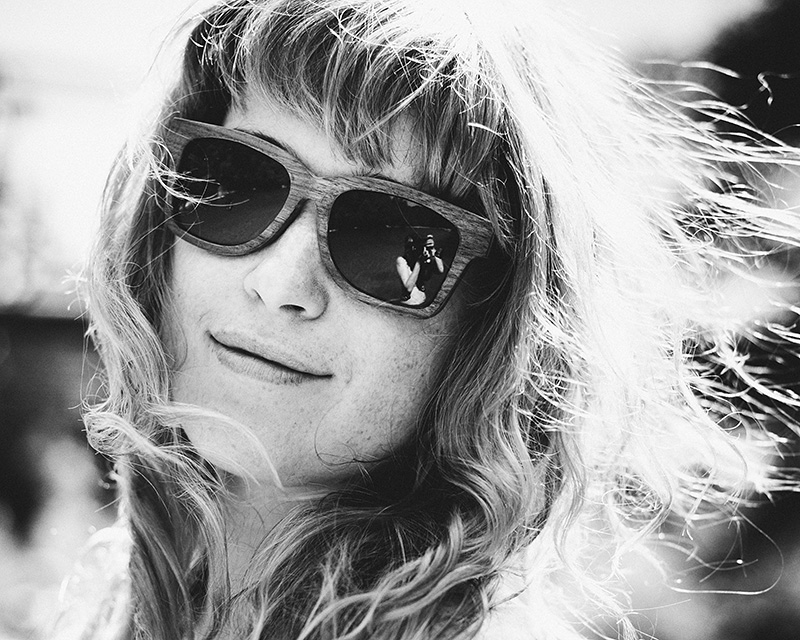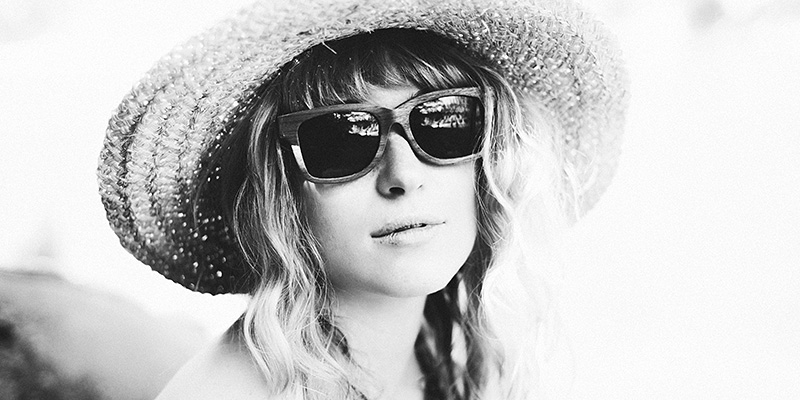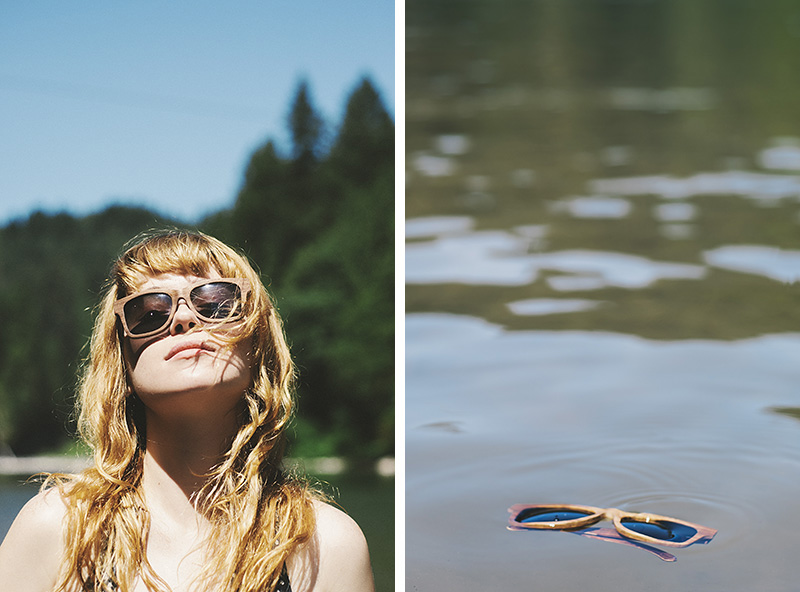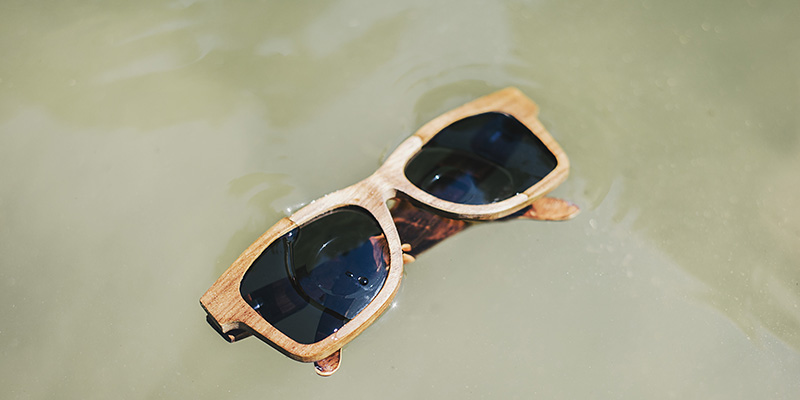 Before, I wrote off wooden eyewear as being way too precious for an everyday accessory. It's the same story as why I'm almost 30 and still buy jeans from department stores meant for teenagers: I put my belongings through Hell. It's hard to justify buying nice things when I know it'll get ruined before the month is over. I mean, I've made beet juice in a white t-shirt, I do laundry once a month and I have cats that barf on stuff — I'm not exactly someone that can justify $100+ sunglasses.
But these are hard to beat. I ride my bike and go swimming with them on, and watched them slip through my butterfingers countless times. I maybe even threw them at people once or twice, just because I knew they were strong enough to handle it. Still good as new. No word yet on how barf-proof they are, though.
Now, if only my D3S could float in the river, too.