Before I get to the candid stuff I wanted to share the rest of our promo shots from my day in the mountains with Harlowe and the Great North Woods. I know the snowball frames are probably going to be everyone's favorite, but I'm particularly fond of the portraits I took of each member on their own, sans snow in the face. A rare moment of peace amongst a group of rowdy boys, if you will. :)
The last photo is actually completely candid, but I couldn't stop myself from using it as a segue into the next post, which will be comprised mostly of photojournalist style portraits (ie., snowball fight!).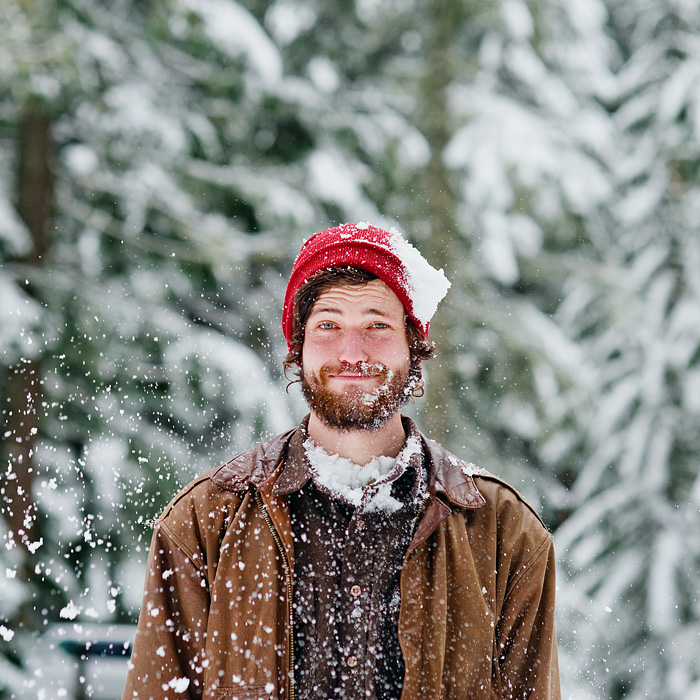 Harlowe's next show will be alongside another wonderful Portland band, Great Wilderness, at the Doug Fir Lounge on March 14th.