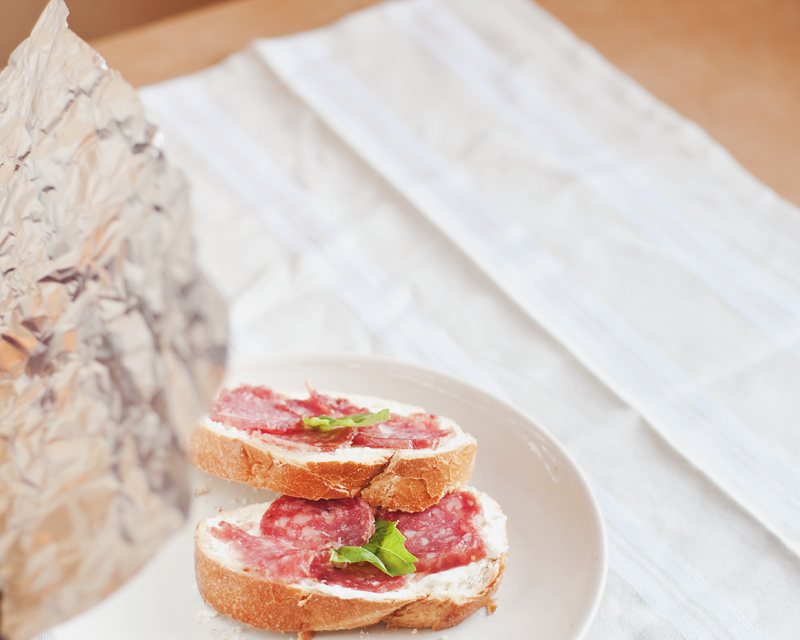 Reflectors are one of the best tools in a photographer's camera bag, but if you can't afford one or are working with limited resources, aluminum foil makes a great stand-in.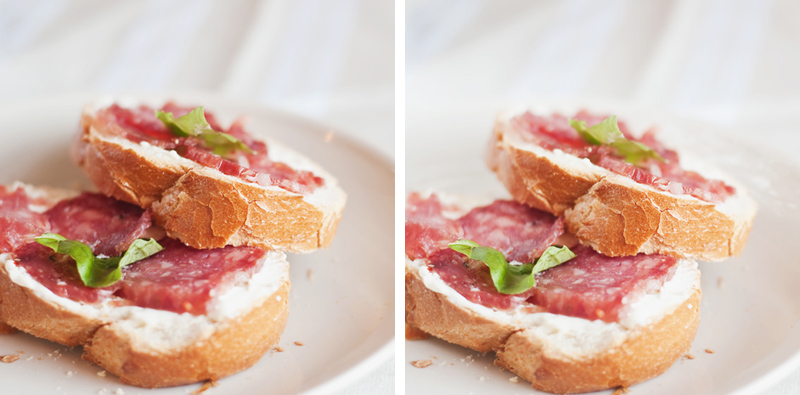 In the photo above I just have a piece of foil that's been re-used a hundred times hanging off a chair. It's facing my window and bouncing the natural light back onto my plate, helping to reduce the shadows.
Ideally you'll want to use relatively smooth foil and tape it to a tri-folded piece of cardboard (think Science Fair). I was working fast, so I just grabbed a piece of foil out of my kitchen drawer.
It's not exactly rocket science, but PetaPixel has a great tutorial for all you visual learners out there.
Oh! And for the record: This was Lunch 1-3-2011. French bread toasted with whipped cream cheese, chopped basil and thick-sliced sopressata.
Camera:
Nikon D300
Lens:
Nikkor 50mm f/1.8
Actions:
Powder, Simpler Simon
Available soon through
K. Miller Actions
.