About a month ago some friends from the East Coast dropped by for a little Bridgetown Vacation and, though I had to work while they were here, I tried to squeeze in as much hangin' as possible.
Their first night in town, we all met up at Ground Kontrol, where I learned that I love pinball and am not really too shabby at it, either. I will admit that I did more gabbing with the ladies than pinball playing. Natch.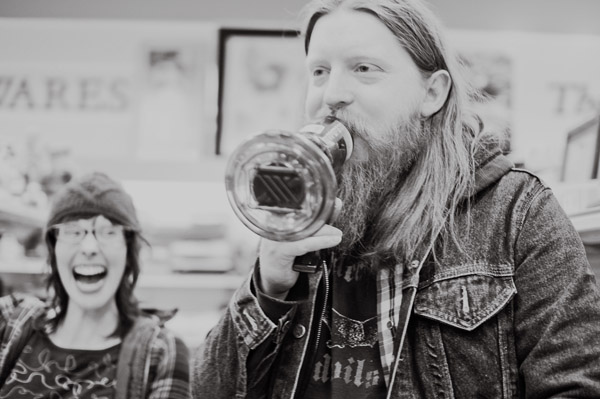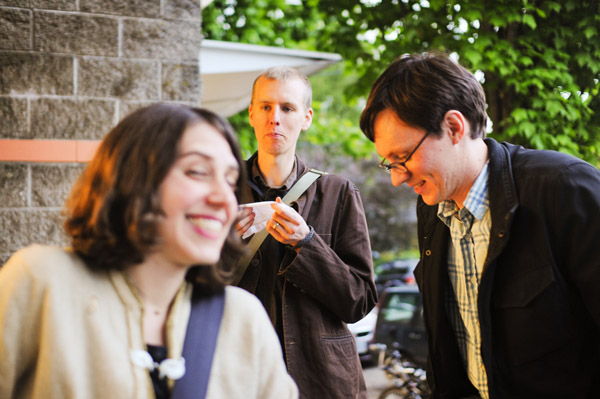 A couple days later we hit up the triangle of awesome in our neighborhood. We went to sandwich happy hour at Petisco, goofed off inside (and outside of) Goodwill, visited Chris at Broadway Books, and grabbed donuts from my work.
Okay, I guess that's more of a square than a triangle, but a square of awesome doesn't have quite the same ring to it!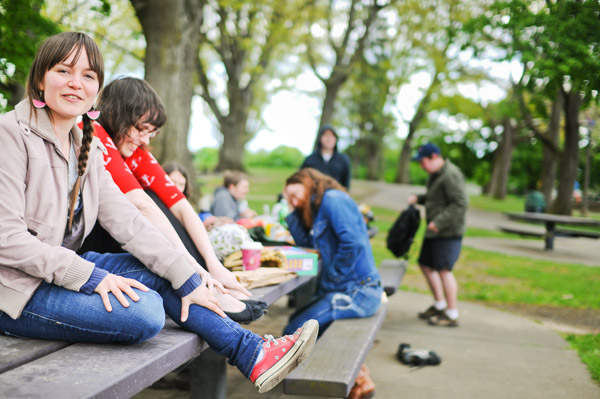 That weekend, we had a huge party in the park to celebrate Chris becoming an old man, but that day deserves a post of its own due to all the face-stuffin', chess-playin', YTAPOMTAPOYin', etc. Just wanted to let everyone know that I'm slowly but surely gettin' there! :)