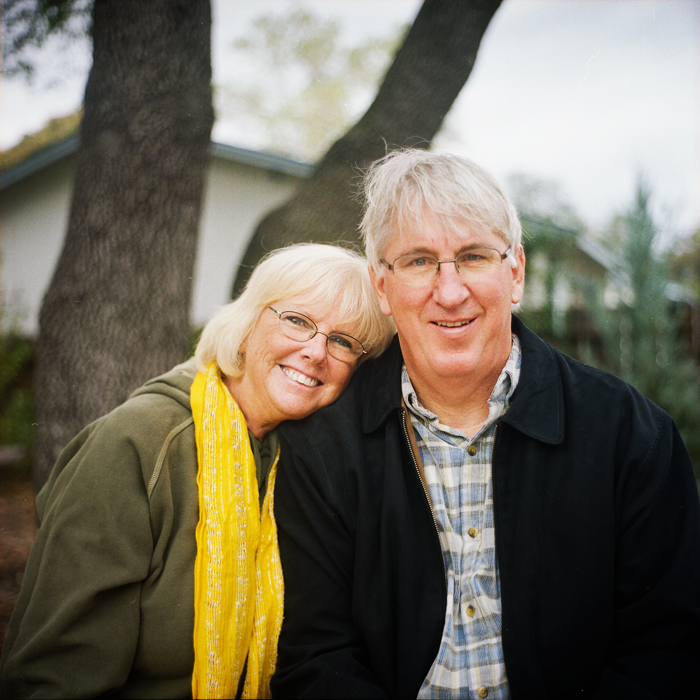 Sue and Charlie are two of the greatest people I will ever know. And I'm not just saying that 'cos they're my in-laws, though it does help that I scored big time in that department. :)
I took this photo of the happy couple back in October, when we visited for Halloween weekend.
We just bought plane tickets for a whirlwind week in California – San Francisco, up to Redding and then down to Sacramento – more on that later! I just got so excited thinking about our next family visit, I had to post this photo.