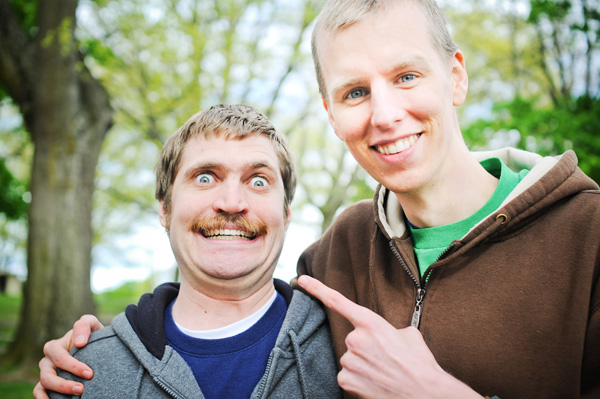 Chris's birthday was back in April, and as per his usual style, he didn't want anything except a big party with all his friends. Luckily we live next to Irving Park, and luckily Team Jonas/Day was in town and a good time was had by all.
Pictured above is Luke's birthday present to Chris: a moustache. I think we can all agree that it was the best gift ever.
Gifts weren't allowed unless they were of the edible nature. And oh boy, did we chow down (more on that later).
The boys did a very good job of reminding us ladies how much cooler they were than us. And Justin? Well, he just likes renewable energy. We all have our passions in life!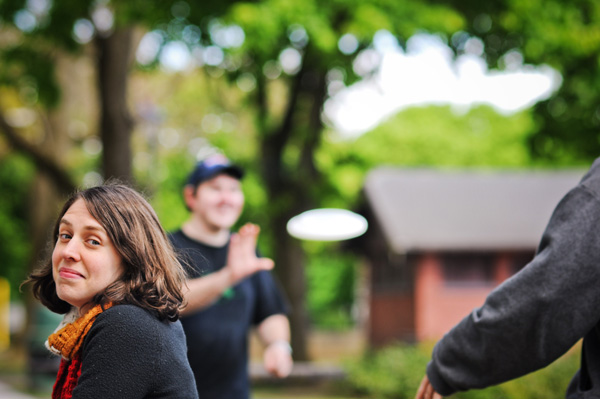 Sada presents my feelings towards their little sports outings perfectly (Not to mention all the Fantasy Baseball talk we had to endure! Guh!).
We did manage to get everyone to gather round for a game of Apples to Apples. I think anyone else who has played this game will relate to Megan's (second from top) smooth transition from being confounded to delighted.
I wasn't aware that not everyone played this way, but in the Miller Rule Book, each person has to go around at the end of the game and present the green cards they've won as if they were descriptions of themselves. Try it next time you play! It's good for a laff.
Many a clandestine couples photo was attempted. Only this one survived.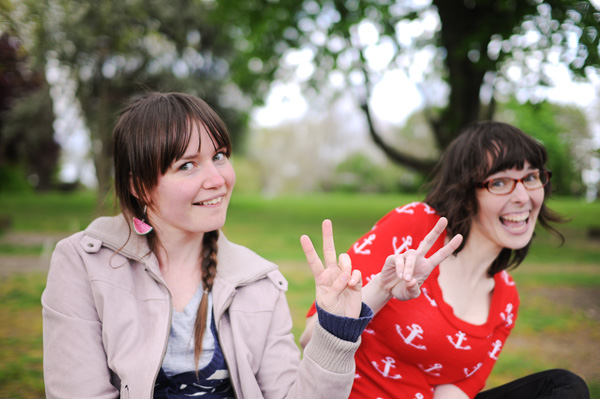 And you know the day didn't pass without some West Coast/East Coast shenanigans taking place. More on that later!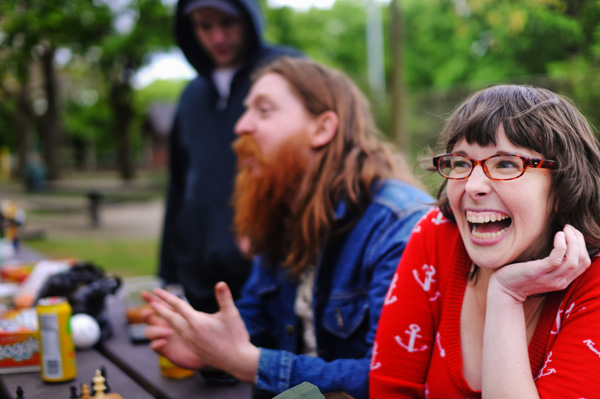 And, well, I don't really need to write much more– the photos speak for themselves. We had a great time that weekend, ringin' in Chris's birthday. Thanks to everyone who was able to make it out to join us!
Photo 24 shot by Chris