Louise Born turned 100 last week, and I had the pleasure of photographing her party that took place in Sellwood on Saturday.
Lots of family and friends of all ages and relation showed up to chow on yummy food, learn more about Louise's past and celebrate this amazing accomplishment.
There were some pretty funny name tags that were filled out, too. Mine may have won for the most complicated relationship. I'm Louise's step-grand-daughter-in-law. Ha!
Louise's daughter, Lorraine, was the ringleader and decorated the tables with tulips set in glass bowls and silver pitchers. It was gorgeous! She gave me a bouquet of them to take home after the party, so expect to see a lot more tulips in the future. :)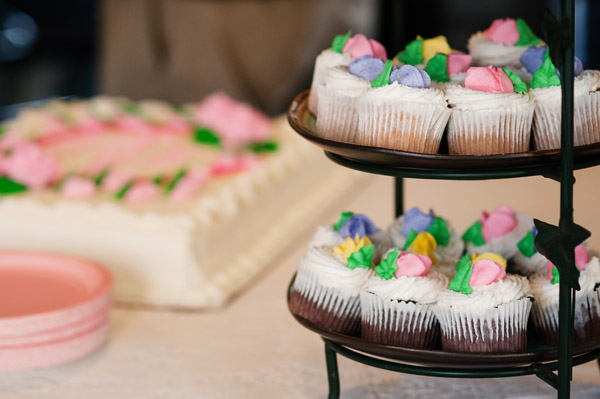 I had already consumed more of those cookies and cream heart-shaped chocolates than any one person should by the time the cake was cut, so I passed on dessert. The cupcakes were gluten-free for all the Celiac's in the house.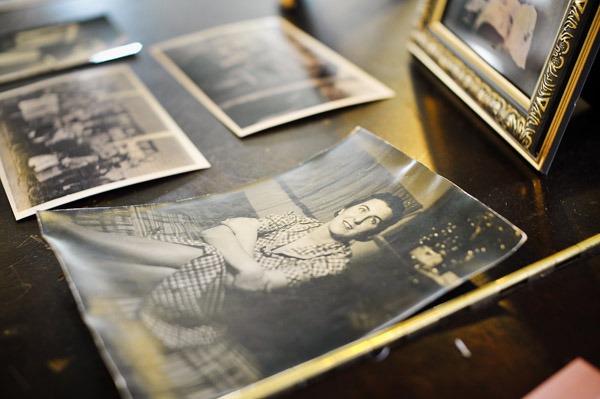 There were also old photographs laid all over the piano and mantle above the fireplace. Once the party started to wind down, Louise took some time to revisit the photos with members of the family. It was a really sweet sight to see.
Happy Birthday, Louise!