A couple frames of Fran & Felix doing what they do best: absolutely nothing.
The second frame isn't very sharp because the sound of the shutter jostled Fran from her afternoon nap. Oops! :)
Taken April 26th, 2011 at 6:00 PM and April 29th, 2011 at 4:30 PM, respectively.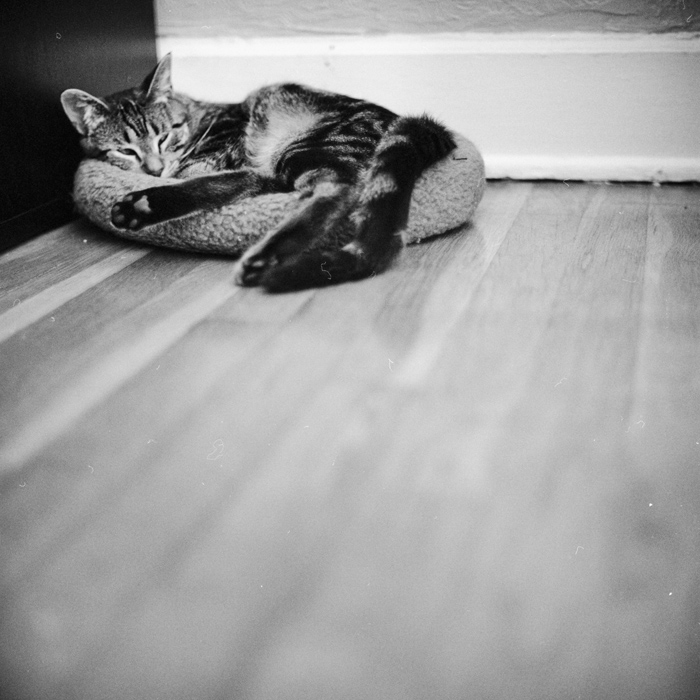 Happy Caturday!