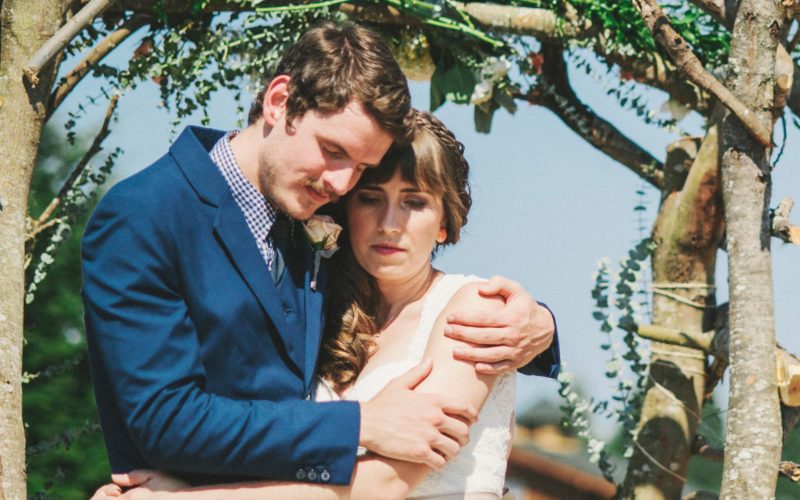 If there were any nerves jolting through their bones, you'd have barely been able to tell. They were solid.
The day unfolded like you would expect from people that put the most value on friends, family and good food: lotsa hugs, laughs and warm, happy bellies.
An intimate, backyard wedding on the Smith River. It was a day so sweet, even the bees wanted to join us.