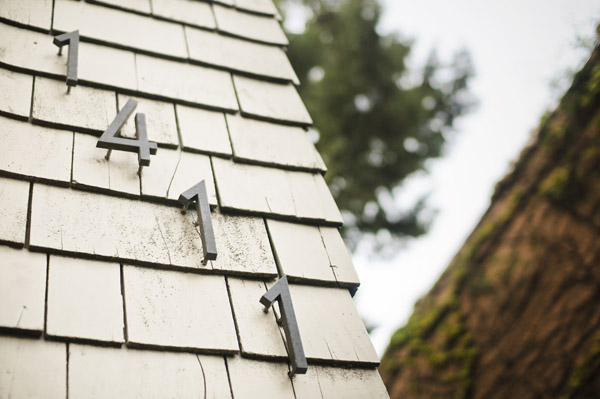 As I mentioned in my previous post, I went to my first Paella Night on Sunday at one of my favorite local restaurants, Petisco. It was basically 2 1/2 hours of food and photography… Humina, humina!
Before I get to the massive amount of photos I have to share, I wanted to give a quick plug for next week's Italian Night, which I'll also be attending. The scheduled menu is as follows:
Antipasti
Prosciutto and fruit, Tomato and mozzarella, Bruschetta, White bean dip and crusty bread, Tenderloin Carpaccio with arugula

Zuppa
Stracciatella, egg drop soup

Insalate
Grandma's green salad with pancetta, tomatoes, parmesan cheese and Italian dressing

Penne with Sunday gravy
Rich tomato sauce simmered with red wine, Italian sausage, pork ribs, sausage and beef meatballs over penne pasta, topped with ricotta and parmesan cheese.

Dessert
Tiramisu
The price is $30/person and it includes drinks (beer, wine, espresso, etc). You can call Petisco at 503-360-1048 to make a reservation.
And now, onto the photos!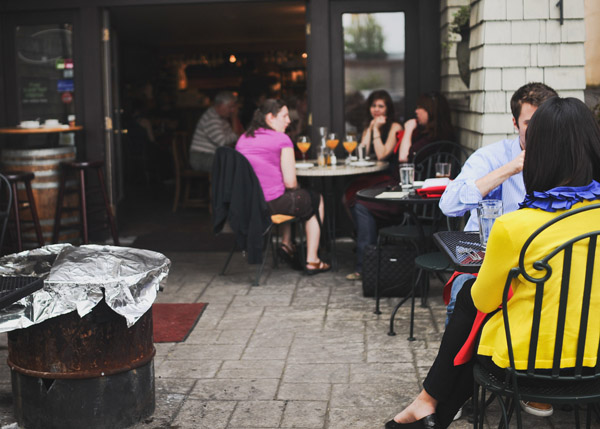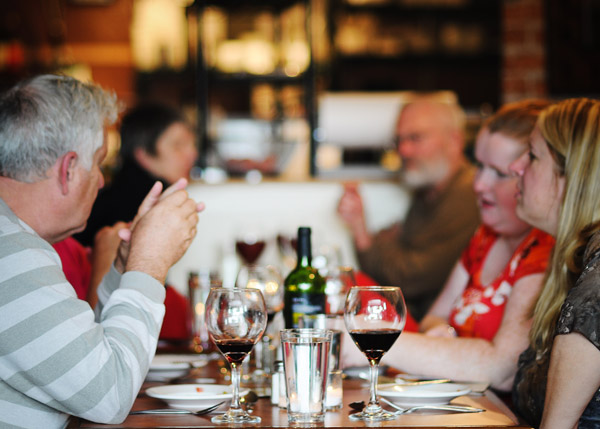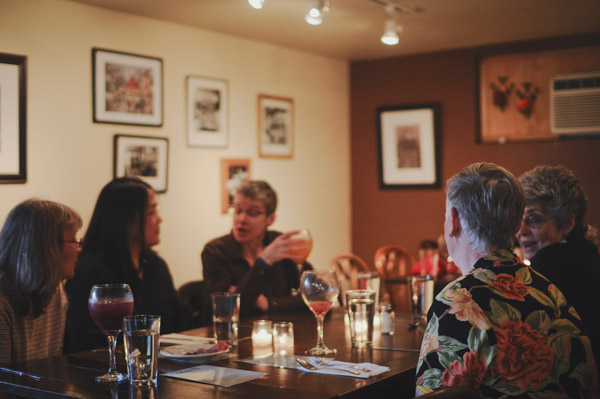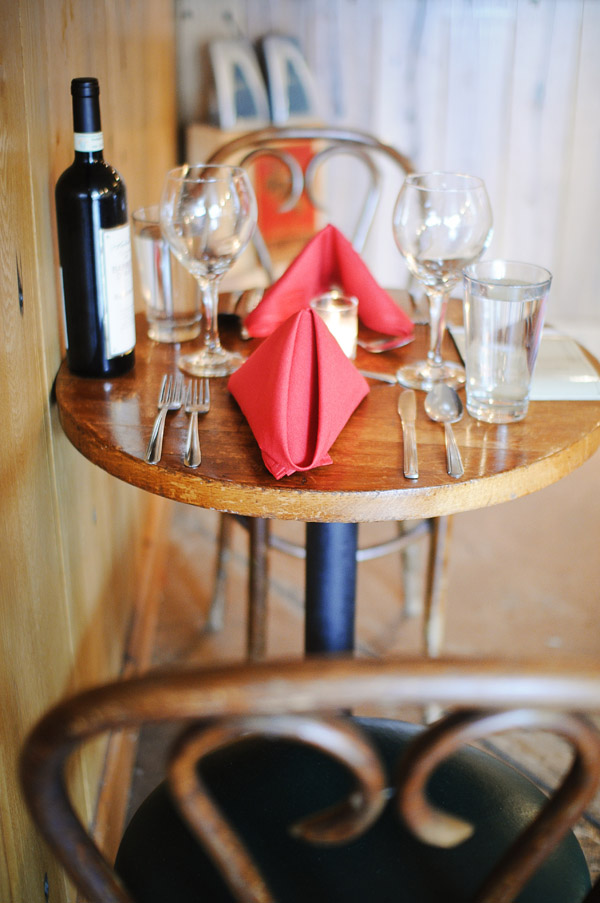 Though the place filled up quick, Ben and I arrived early so I could get some shots of the indoor set-up. We ultimately decided to sit out in the courtyard so we could watch the paella in action.
There were individual tables, and also "family style" seating so that guests could mingle with one another. Ben and I also hadn't seen each other in over a month, so that fueled our decision to snag a table for ourselves (ours is nestled between the ladies donning purple and yellow).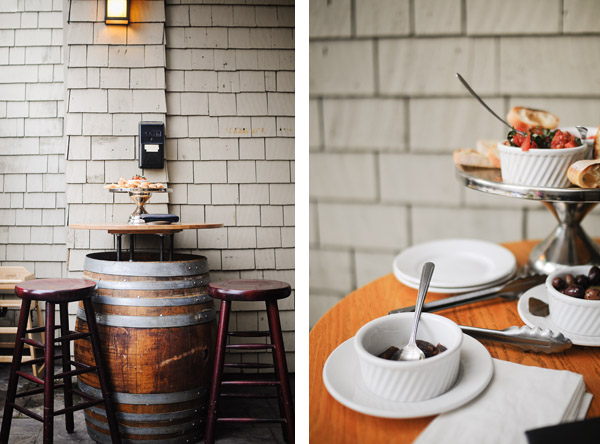 The aforementioned self-serve nosh was a spread of bruschetta, dates, olives, toms 'n' mozz and an assortment of meats and cheese. Our favorite was the Manchego.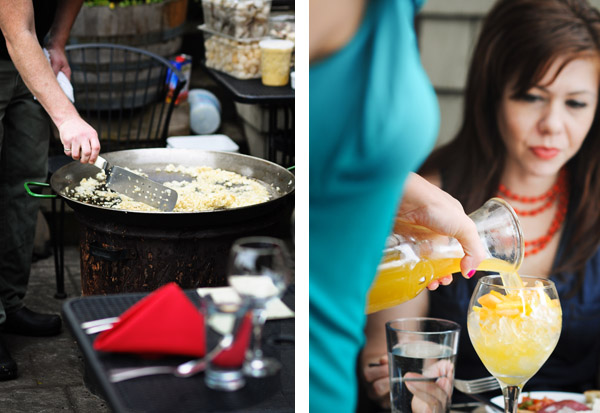 The paella (pronounced pah-aye-yuh) was fired up around 5:30 with onions to get the aroma going and drinks were promptly served to get everyone else going.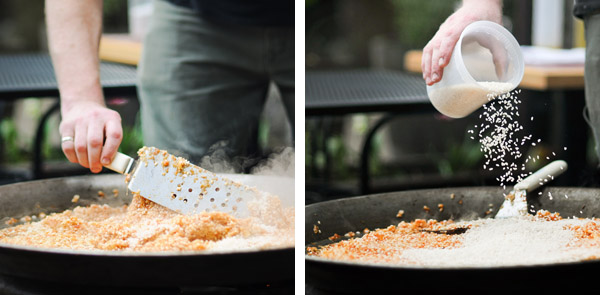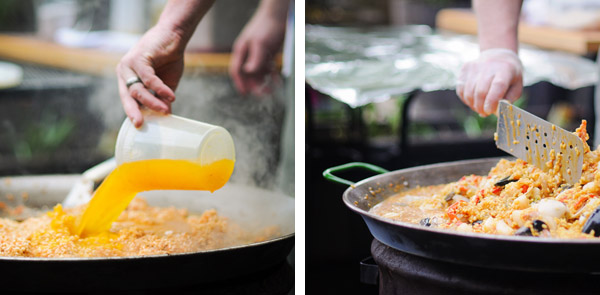 Gradually more ingredients were added– most of which were a mystery to me. The orange liquid I'm assuming is a broth of some sort, but there was also a green sauce that had a label on it and I still felt clueless!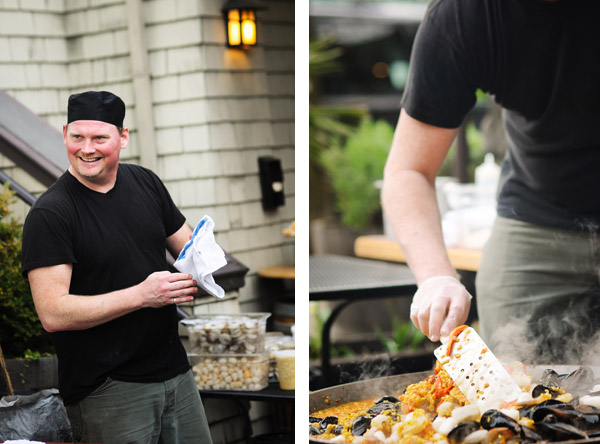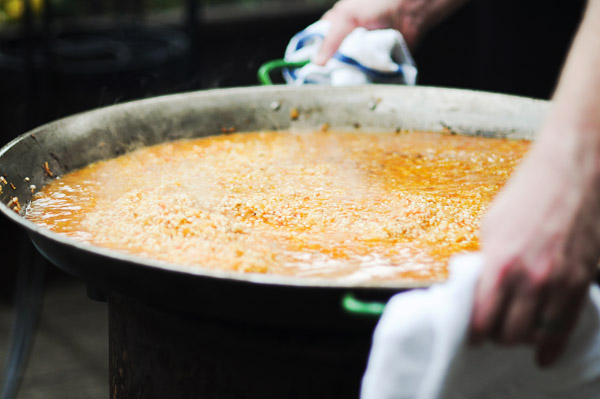 By my count the paella wasn't finished until just before 7:00, so you get quite the show while soup and salad are being served.
The soup was Lobster Bisque, which neither Ben nor I had ever had before. In Ben's words, it tasted like something was cooked in a buttery sauce, and then the remaining juices were poured into our bowls.
In a word: rich. For someone that's been eating rice and beans most days of the week, this was a delicious shock to the system.
I'm a huge fan of simple salads with a touch of luxury, so the arugula tossed in a sherry vinaigrette and topped with pears, candied walnuts and a few dabs of Oregon chevre was a home run.
The seafood paella was served just like how it appeared, shells and all. If you've never had paella before, it's reminiscent of risotto. And if you've never had risotto before, well… You're dead to me.
And for dessert: Berry crisp with a scoop of ice cream, served up in individual ramekins.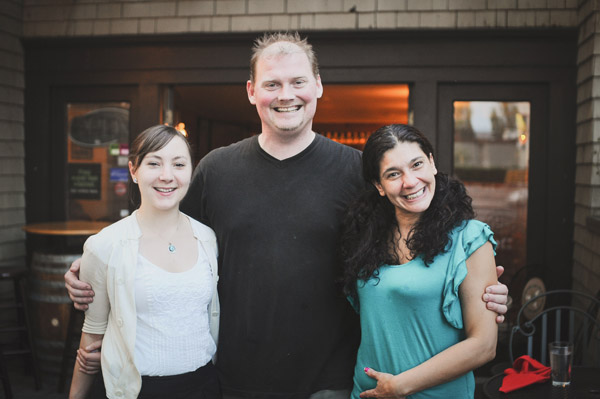 Hard to believe this incredible night was pulled off by a staff of three, but it was. Thanks again, guys! Can't wait for next Sunday!
Petisco is located on NE Broadway & 14th on the ground floor.
Open: Sunday 9am-2pm
Monday 10am-2pm
Tue-Thur 10am-9pm
Friday 10am-10pm
Saturday 9am -10pm
503-360-1048