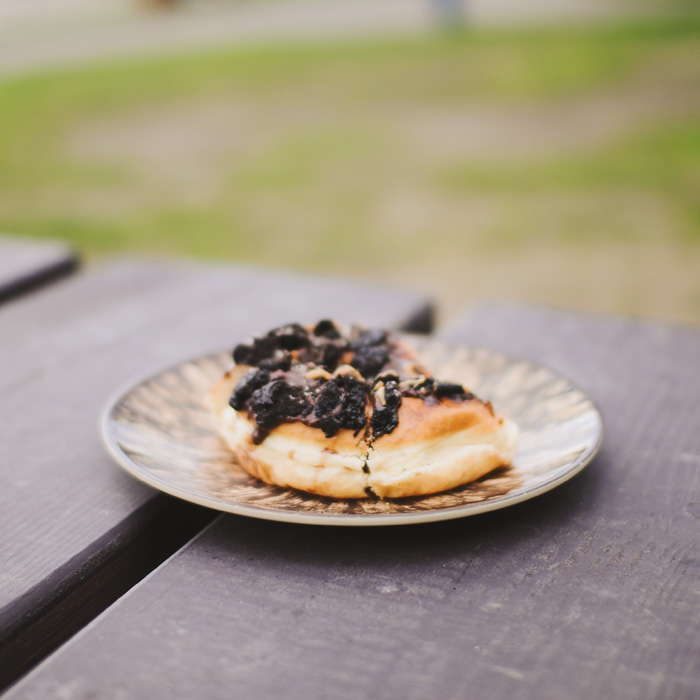 I know a certain someone who has been patiently waiting 2+ months to see photos of our NOM-a-thon in the park.
The story behind this particular set of shots? Well, Ms. Day, queen of face stuffing, was visiting Portland back in May and we teamed up for some fun.
The ammunition? A Voodoo Doughnut called Old Dirty Bastard: Chocolate frosting with crunched up Oreos and peanut butter drizzle.
Meg was brave enough to kick things off for us.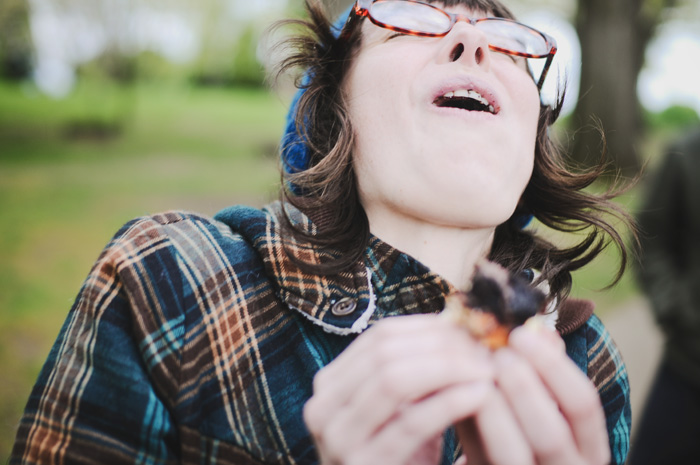 The deliciousness is almost unbearable!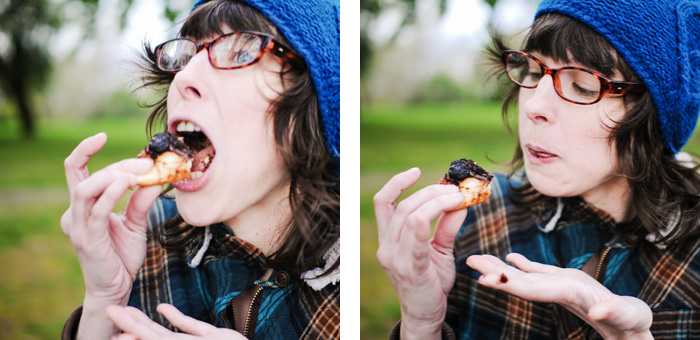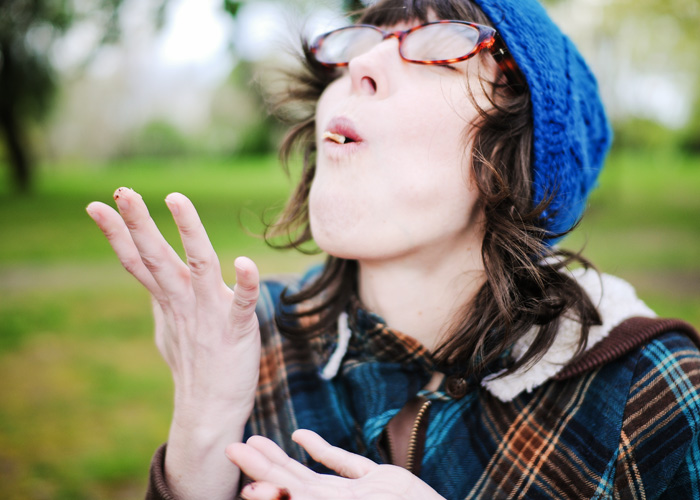 Bonus points for finishing with style!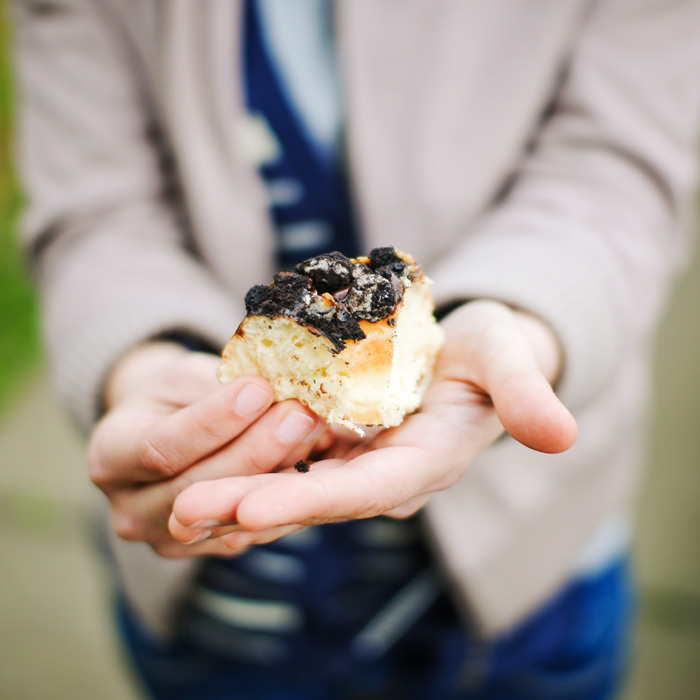 Next up is yours truly…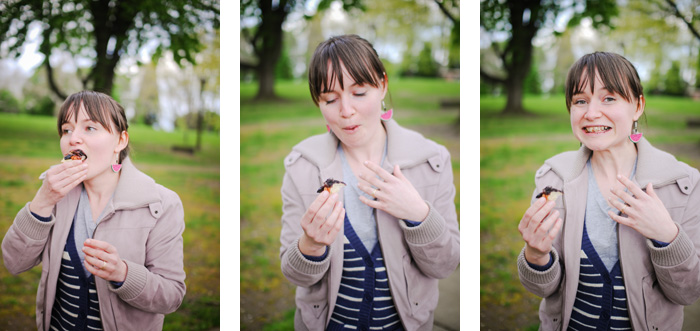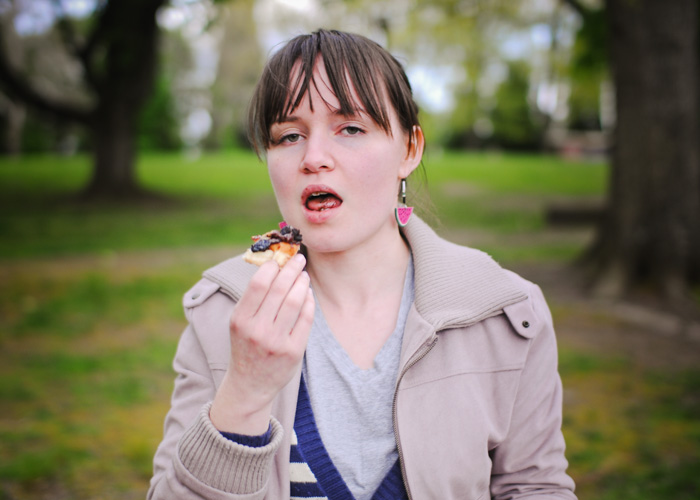 That's hott.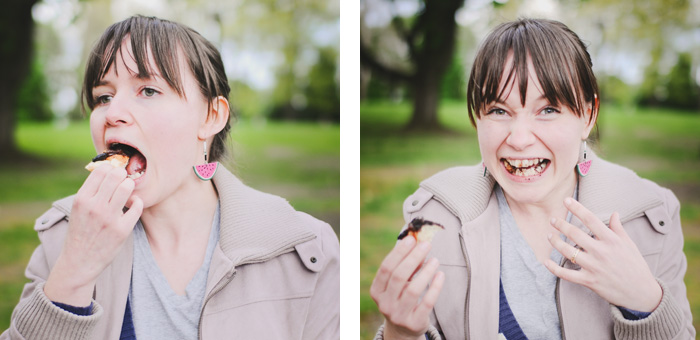 And I'm apparently never too mature for a little "see-food."
And what's this? We have newcomer Andrew stepping up to the plate!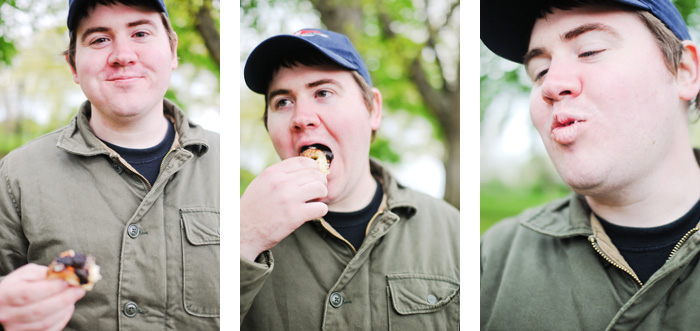 Though he got off to a shy start, Andrew proves he can stuff face with the best of 'em.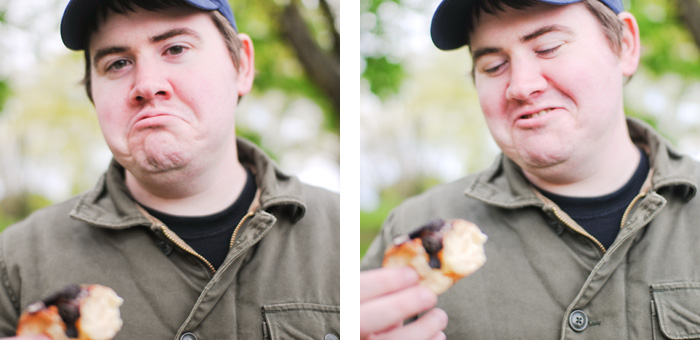 Post-facestuffing, Andrew plays it cool. "Donut? What donut?"
Previously: Irving Park (Part I): The Party.
Photos 9-16 shot by Meg
Photos 9-16 taken by Meg and processed by me.
Some shots processed with a new action, Darken Rahl.
Available soon through
Mouffette's Photoshop Actions!