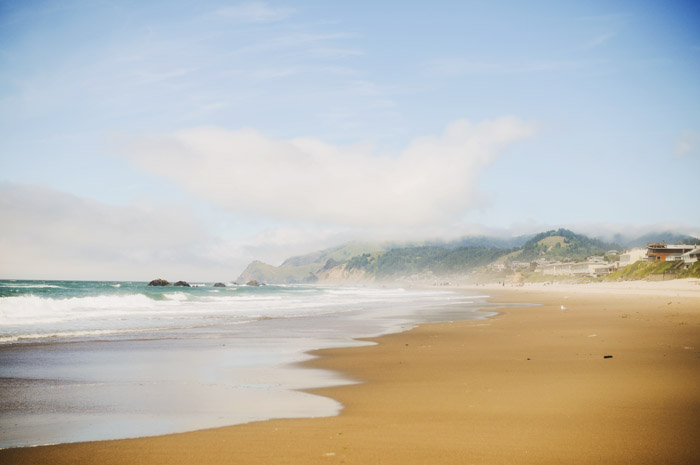 Even though last Saturday was the tail end of Portland's heat wave, a visit the coast where the forecast was sunny and 70 was in order. After loading up on snacks I hopped in a car with my two favorite dudes, and away we went to Lincoln City.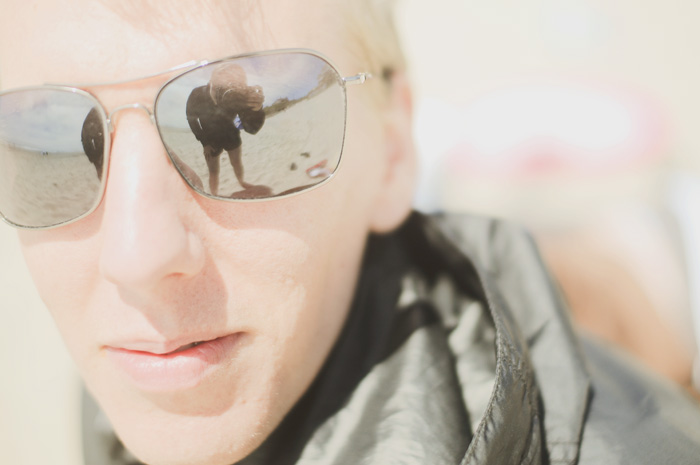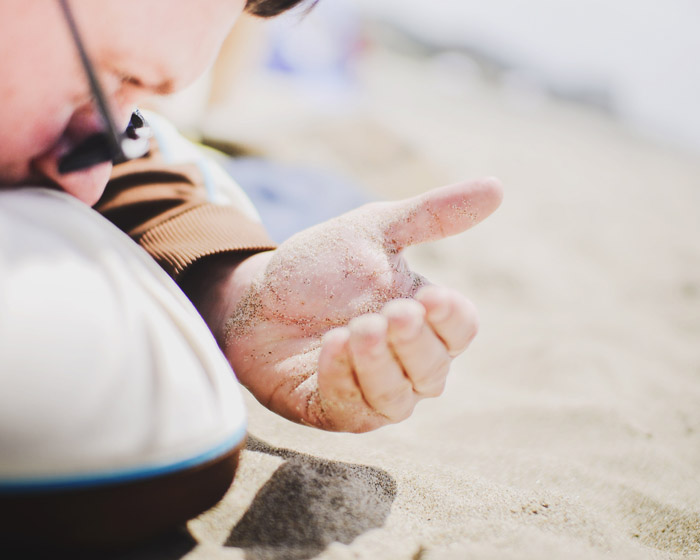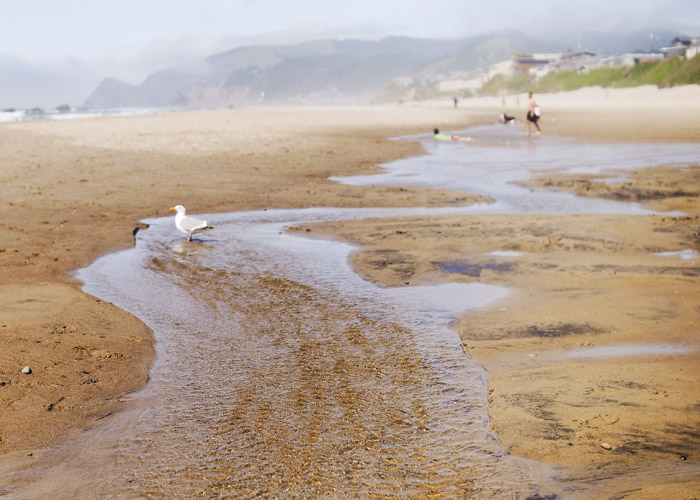 Ben, being very unlike Chris, has no problem hamming it up for the camera.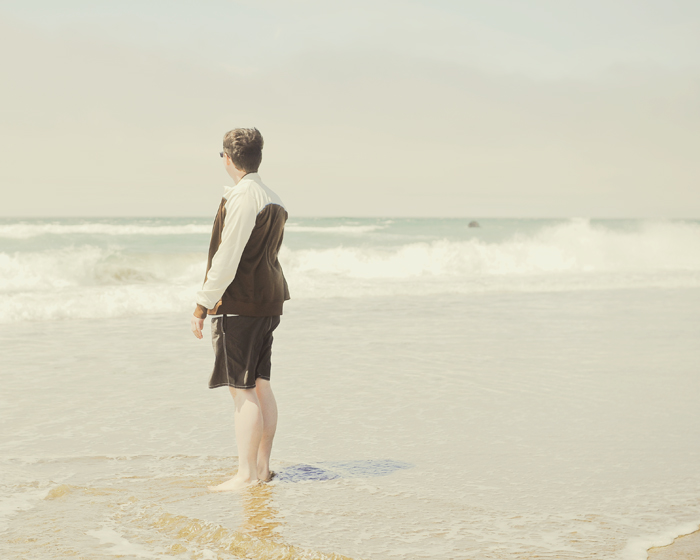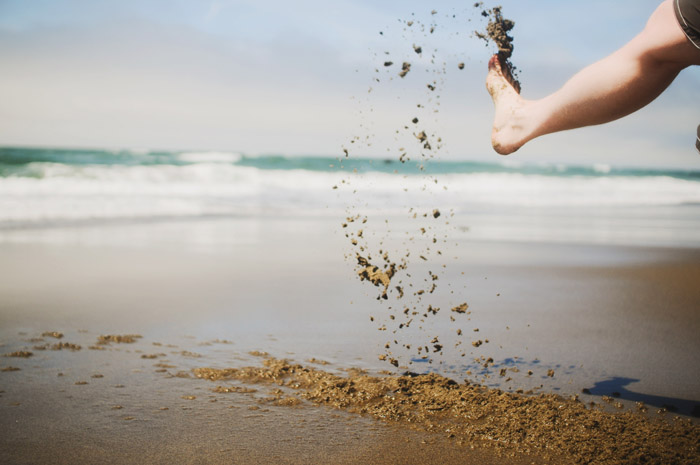 A simple suggestion for Ben to keep kicking sand while I snapped away somehow turned into him burrowing his legs deeper and deeper into the shore.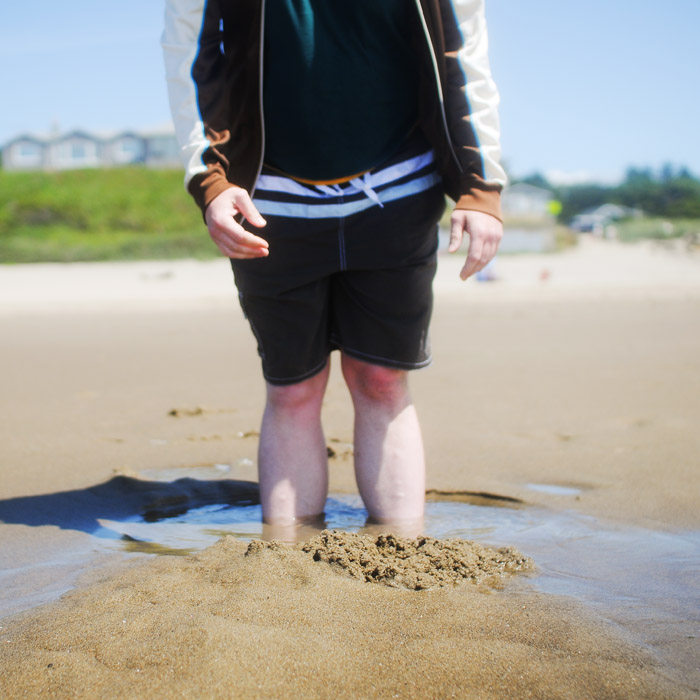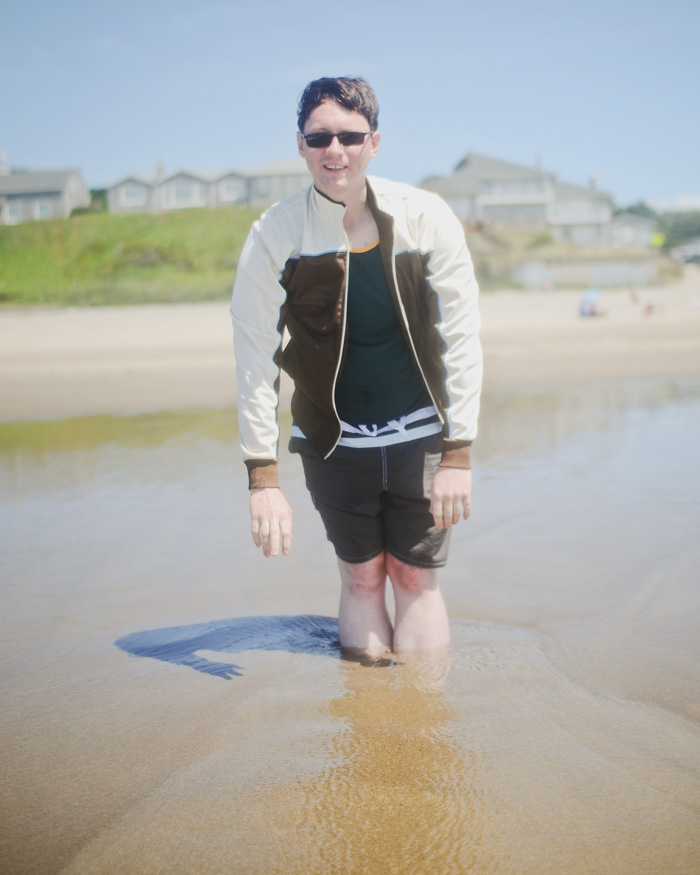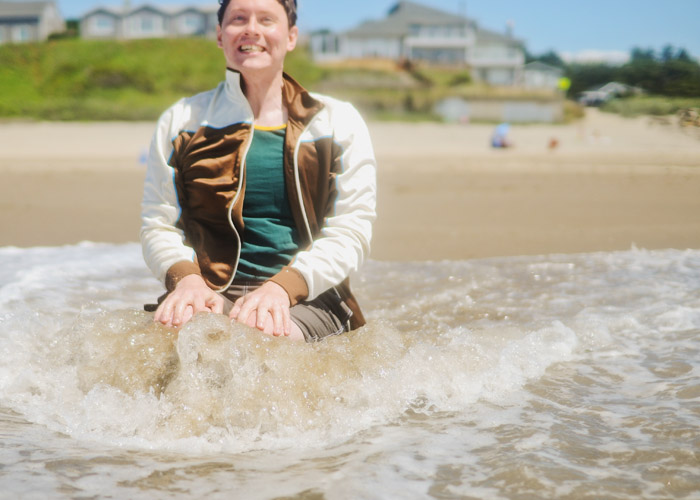 Made for great photos, but I was so stuck in my viewfinder that a huge, ice cold wave snuck up on us. I believe I was saying "OH JESUS!" over and over while these last two photos were taken. ;)
In the end I managed to get some silliness out of Chris, too. I don't know how I got them to hold hands, though.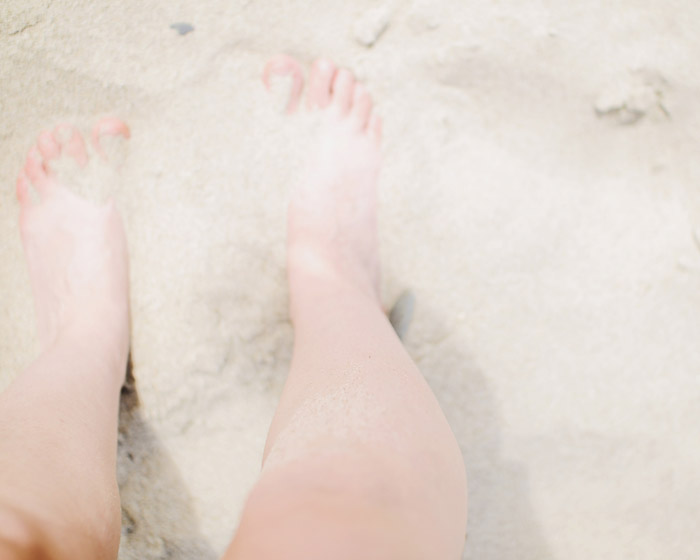 Other calamities include dropping my shades in the sand, and realizing 1 hour into our drive back to Portland that we were transforming into lobsters. A great day otherwise.