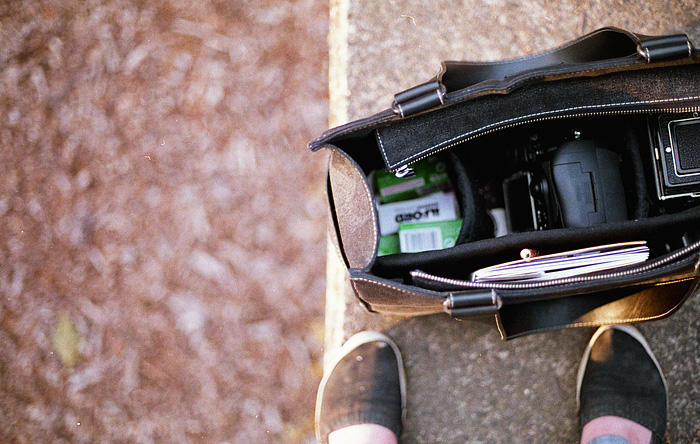 Dude.
It's November.
I'm diving head first into the month with the Gratitude Project after eavesdropping on Jade and Sara talking about it via Twitter.
Pictured above is something I hope to take advantage of in these next 30 days: my camera bag. Since work started picking up over the summer I have been seriously neglecting not only my film cameras, but also my need to shoot for myself. Having the ability and opportunity to document my life in photographs is something I'm extremely grateful for. The fact that one of my greatest nuisances in life is getting bus fare so I can drop off my film is a whole other gratitude post. ;)
I hope you were able to kick off November in style, be it with a lazy morning, a brisk walk through a pile of leaves or simply enjoying a hot bev when you got the chance.