Despite the growing heat, I somehow still find myself waking up with a cat curled up between my legs, or lumped across my chest. Didn't they get the memo? It's summer! The only thing worse than waking up feeling sweaty, is waking up feeling sweaty and covered in cat hair.
Unsolicited snuggling aside, the cats have been providing us with endless entertainment as they loll about all day in ridiculous sleeping positions. Franny is especially good at this, as you might remember from last summer. For some reason they seem to really like this perpendicular team effort, and sometimes I even catch Felix nuzzling Franny's back.
Their daytime cuteness definitely makes up for their morning smothering (and maybe even a bit of their midnight madness, too).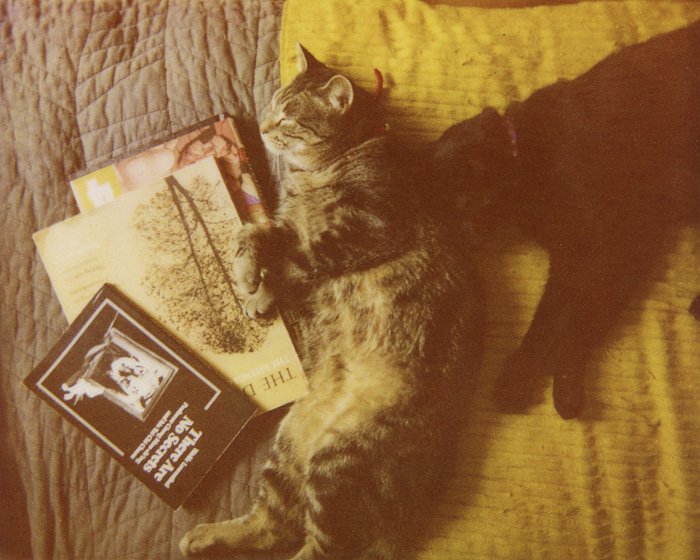 The real measure of a day's heat is the length of a sleeping cat.
Happy Caturday!