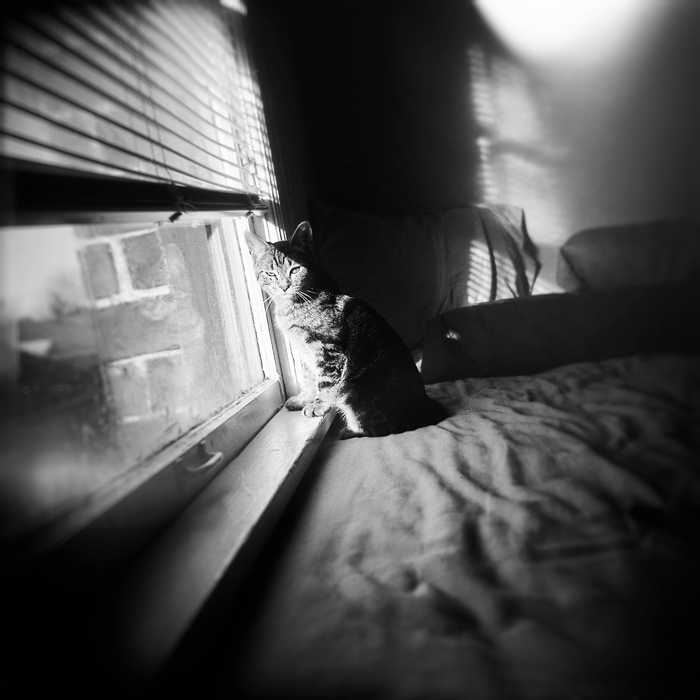 The last roll I shot on the Holga was a quickie. I had a brief spurt of inspiration to just shoot instead of hoarding frames for months on end like I always do.
Unfortunately, when the Holga is involved, moments like those usually end up in wasted frames. This roll as a whole was no exception, though there are more than a few shots I'm in love with.
Like Fran here, staring out the bedroom window on a sunny day in January, looking all too cool and aloof. Like, "You call this a sunny day? Meh, I've seen better." Franny is the ultimate hipster cat. The looks she gives cut to the bone!
Happy Caturday!