Sample Photos from a Time Machine
If we're being honest here, I'm a follower, not a leader. I don't normally become an early adopter of things, whether it's film, camera gear, or even just a new movie that's still in theaters. I'm perfectly happy to sit on the sidelines and let others sort things out before jumping on a bandwagon. It's one of the reasons why it took me years to start shooting instant film, even though I had long admired the works of many Polaroid photographers.
After falling down the rabbit hole and experimenting with Impossible Project film, I eventually got fed up with the guesswork involved in exposing my SX70 images — especially those surprise long exposures — and finally found a wagon worth hopping on: the SLR670m Time Machine from MiNT.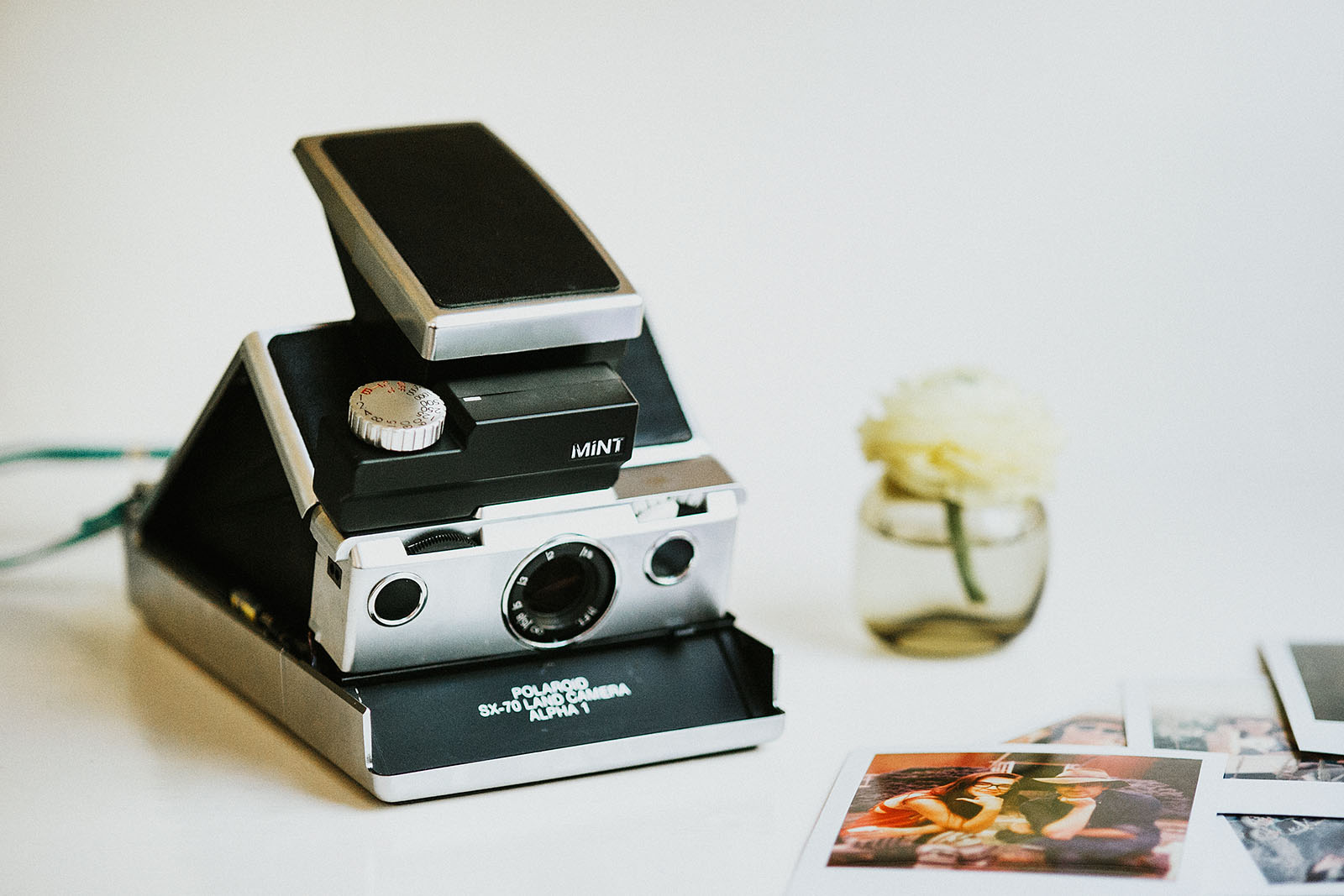 SLR670α or SLR670m?
MiNT has been hard at work providing accessories for instant shooters as well as reinventing the wheel time and again, starting with the SLR670, an SX70 body merged with an SLR680's interior. Then they introduced the SLR670m, which has been re-circuited to allow you to control shutter speeds with a hot shoe attachment called the Time Machine. You can read more about the differences between the two models on MiNT's official site.



Time Machine
It's a pretty common occurrence — I pull out my Polaroid camera in public and someone's eyes go wide, "Wow! I had one of those when I was a kid, they still make film for that?" These days even seasoned Polaroid shooters look at my camera with intrigue, wondering what the little dial on top of my camera is. That, my friends, is my Time Machine!
Without this key ingredient, the SLR670m is just an SX70 dressed up in goth clothes that can also use 600 type film. But when attached to the hot shoe I'm able to harness more control over my exposures and dial in the exact amount of time I want the shutter to be open. No more futzing with that incredibly scientific lighten/darken wheel we all know and love to hate.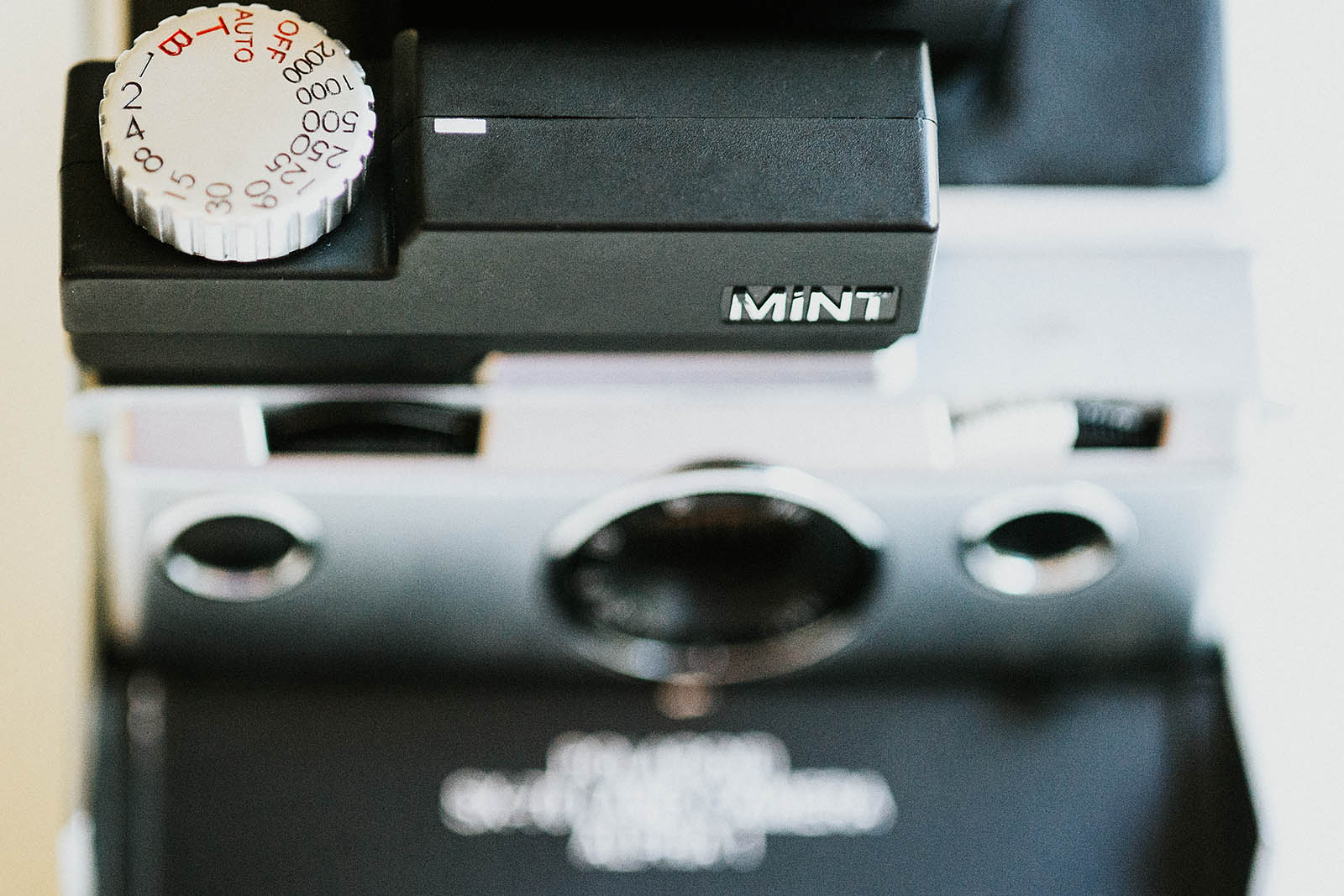 Anyone whose owned an analog camera will be in familiar territory here. The dial on the Time Machine represents shutter speeds in fractions of a second. The SLR670m can be set to anywhere from 1/2000 to 1 second, with additional B, T, Auto and Off settings.
B is for Bulb, just like on other SLRs, and the shutter will stay open for as long as you are holding the shutter button down.
Auto will ignore the Time Machine and use the internal processor to determine exposure. A nice setting to have if you don't have a lot of time to set up your shot, though admittedly I haven't shot in this mode once yet. I mean, the whole point of the Time Machine is harnessing the manual magic, right?
Off will apparently make it so no pictures are taken, even if you press the shutter button, but I haven't had the guts to test that one out, either. ;)
Finally, while you may have been holding your breath hoping T would be for Self-Timer, it actually is for Time Mode where you press the shutter button once to begin exposing, then again to stop and eject your work of art. This is handy for night stalkers armed with a tripod, or people like me who don't mind making a spectacle of oneself in a crowded bar. The images below were taken in T mode with exposures ranging from 1 to 5 seconds.