PORTLAND WATERFALL ELOPEMENT
It can be a little dicey planning spring elopements in the Columbia River Gorge on any given year. Portland is just starting to crawl out of the winter gloom and usher in some morsels of sunshine. Winter held on with every fiber of its being last year and even the easiest hiking trails saw destruction from continual storms. That's exactly when Katie and Marissa traveled from their Southern California home to tie the knot amongst friends and family.
We kept in close contact leading up to their big day to make sure the trail was going to be open. I'd honestly never seen the Wahclella trail in such distress. Huge blankets of snow made the second half of the loop unusable. At one point we had to scramble up a cliffside and back down to skirt a fallen tree! I was impressed we pulled it off with only a little dirt under our nails. This was not your average waterfall elopement, and one I won't ever forget. Hats off to all the guests who managed to stay looking sharp while navigating the wild, PNW terrain.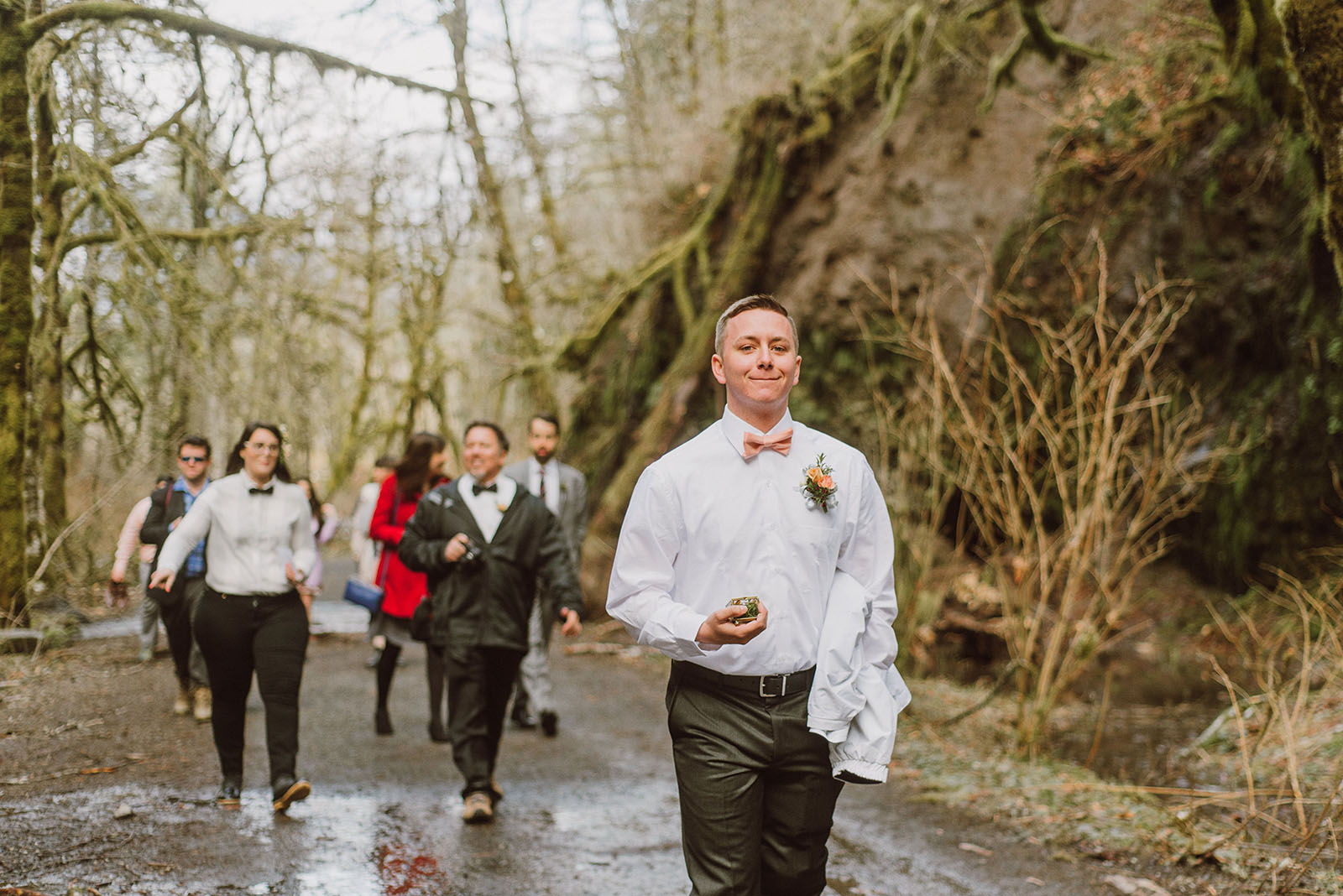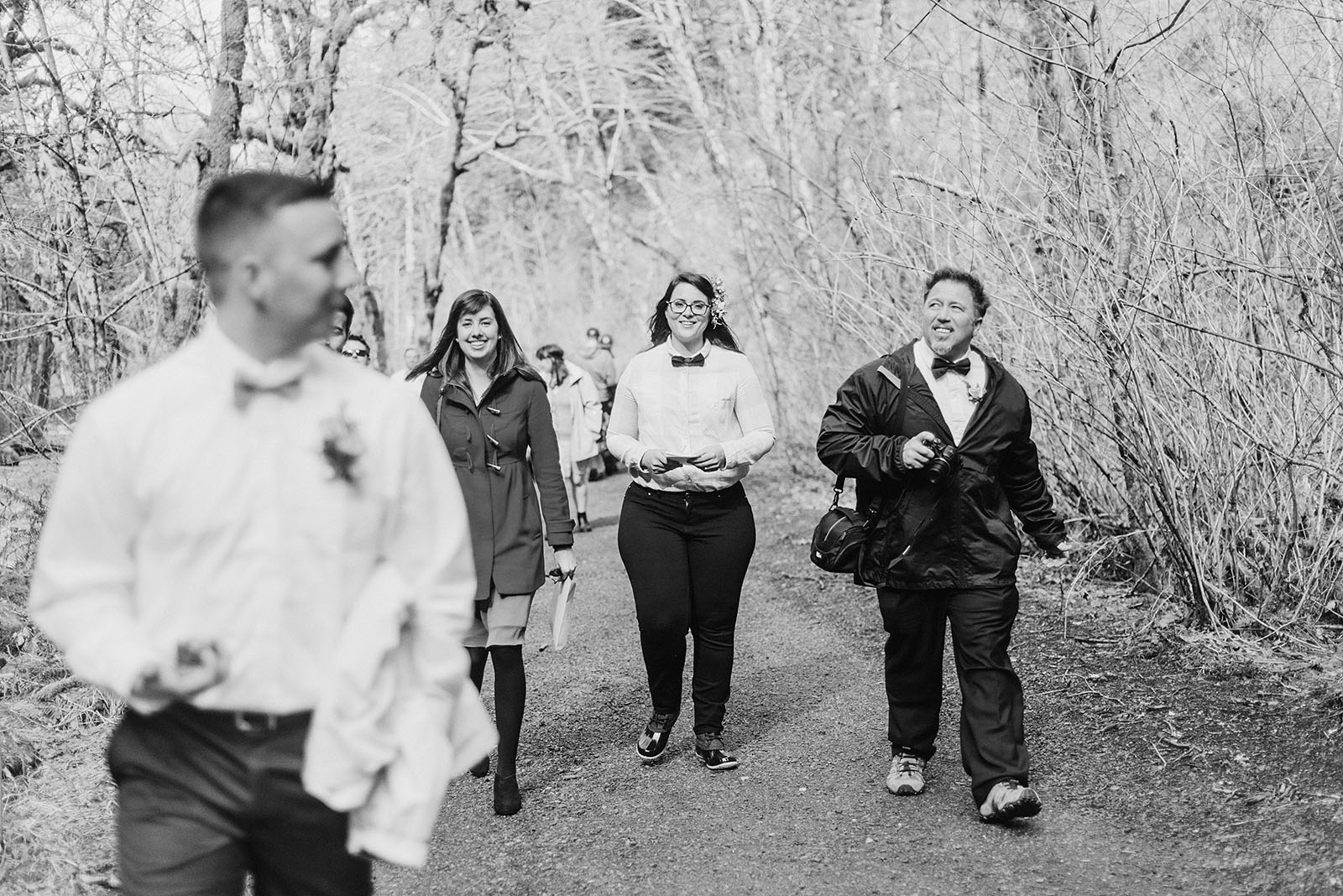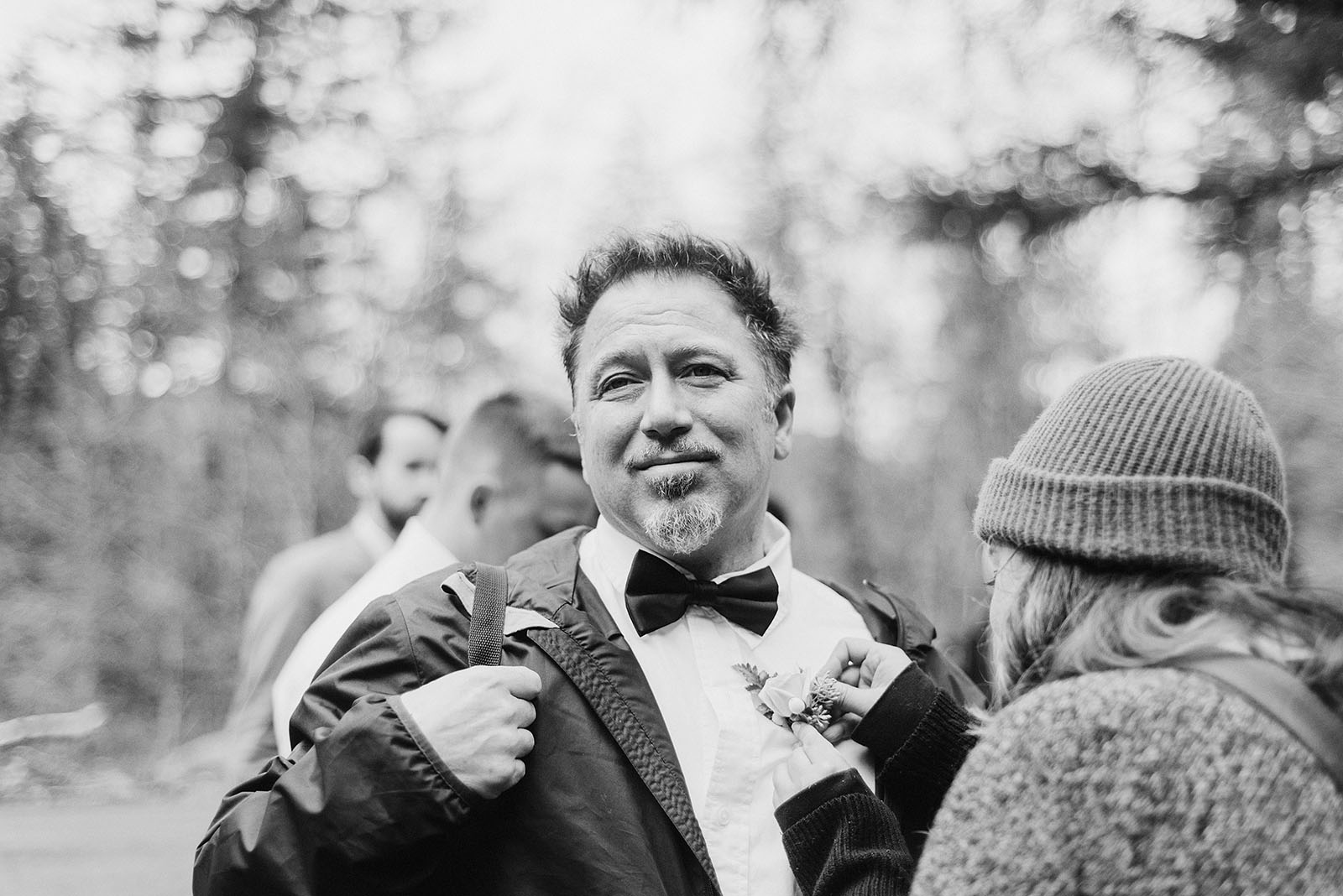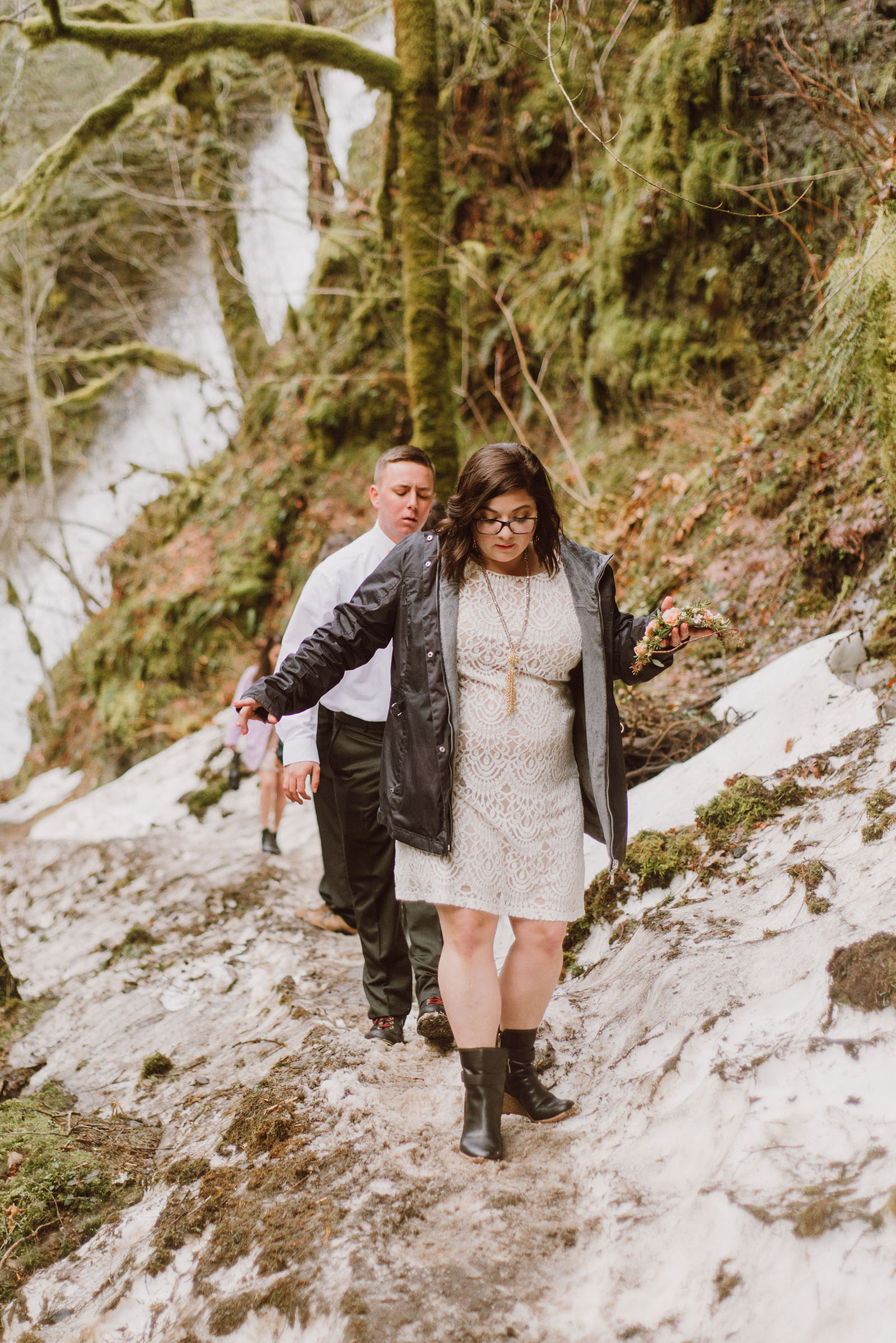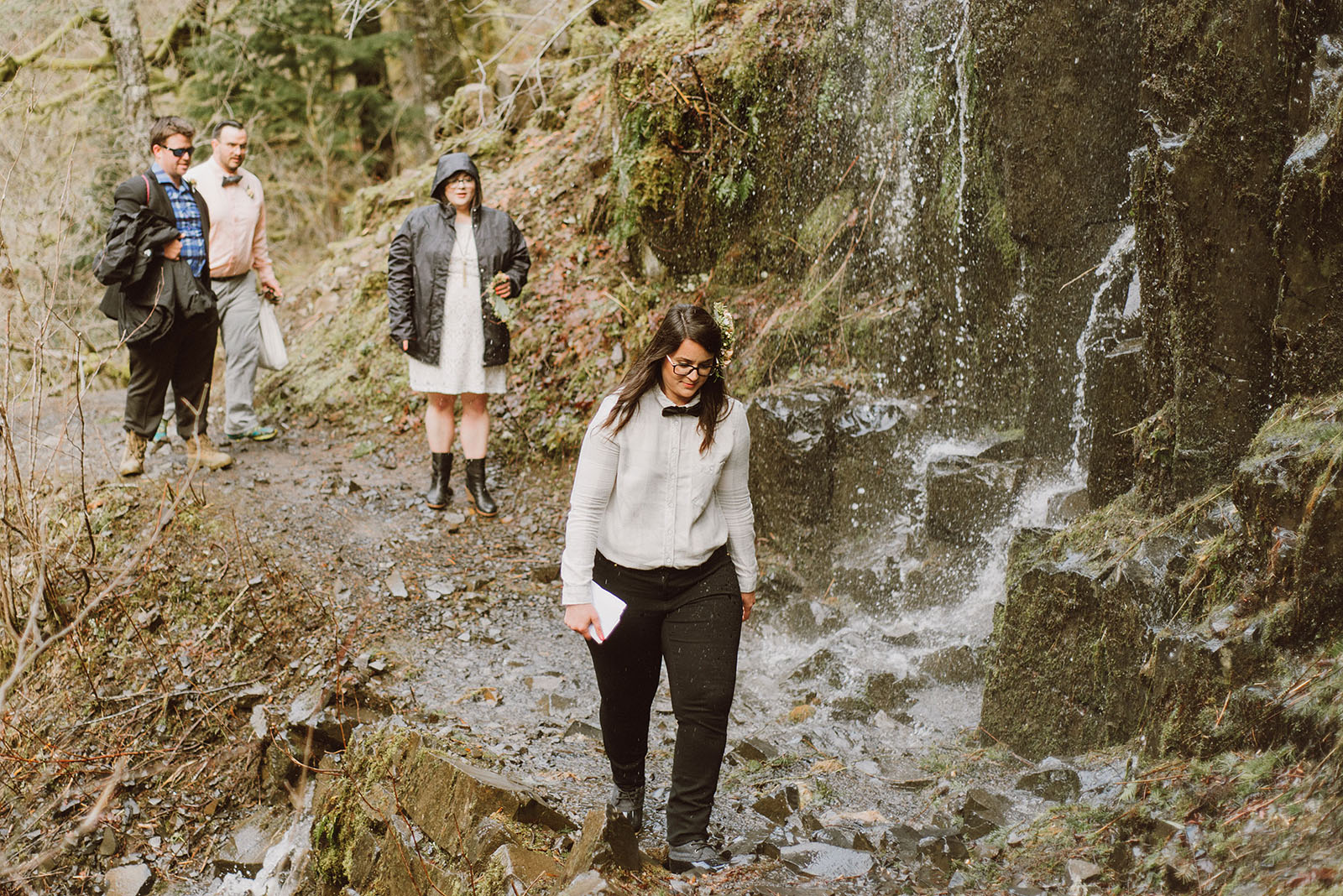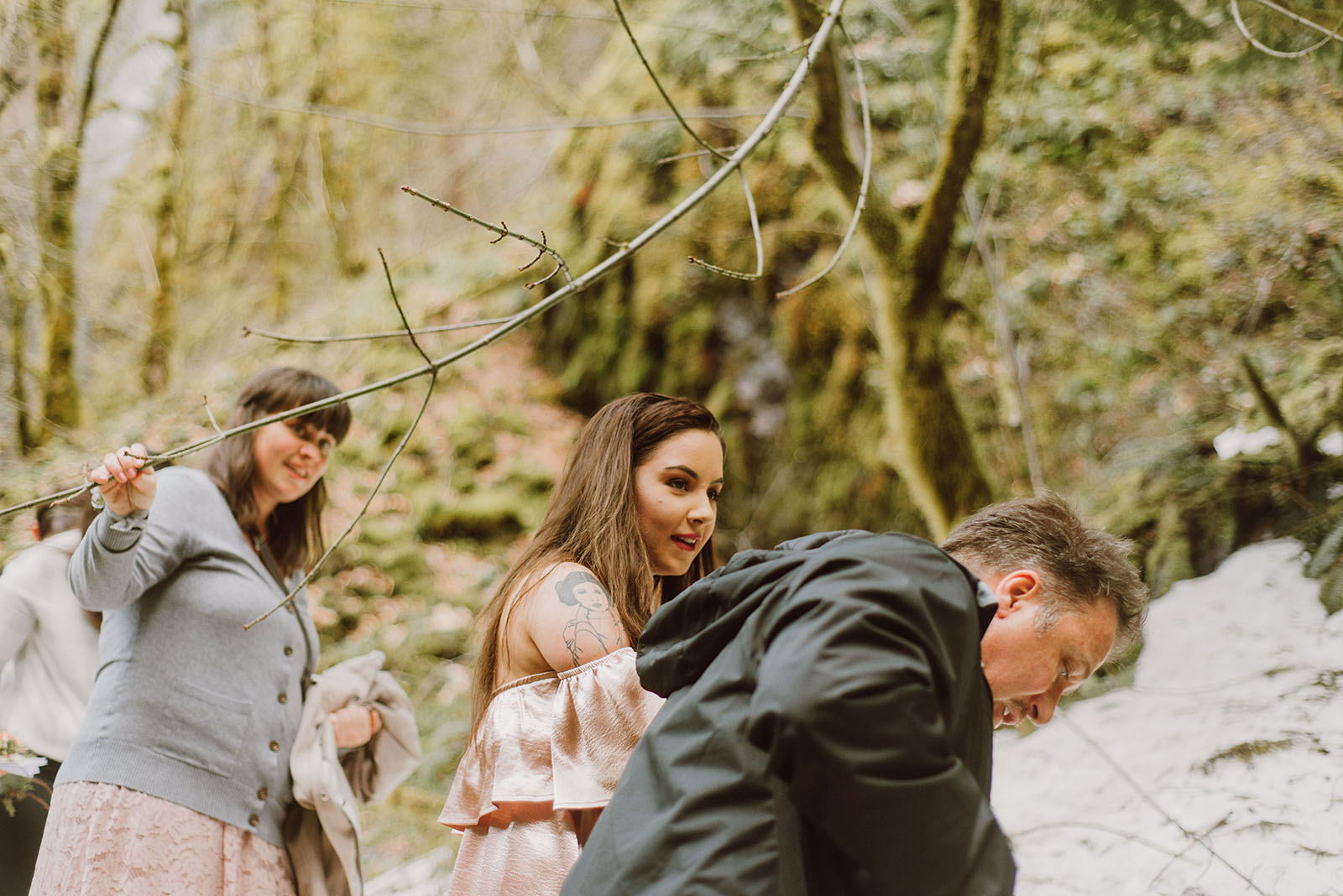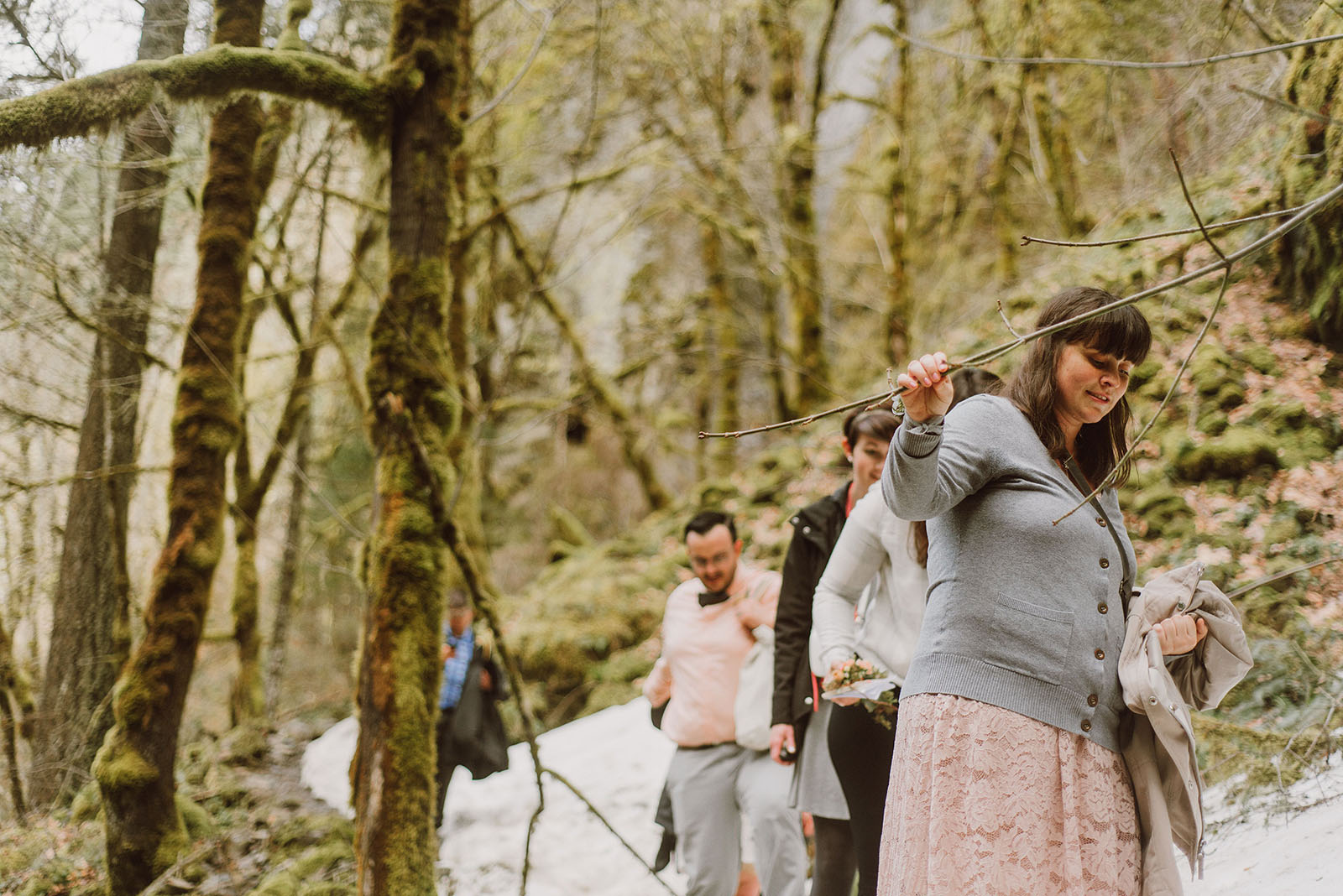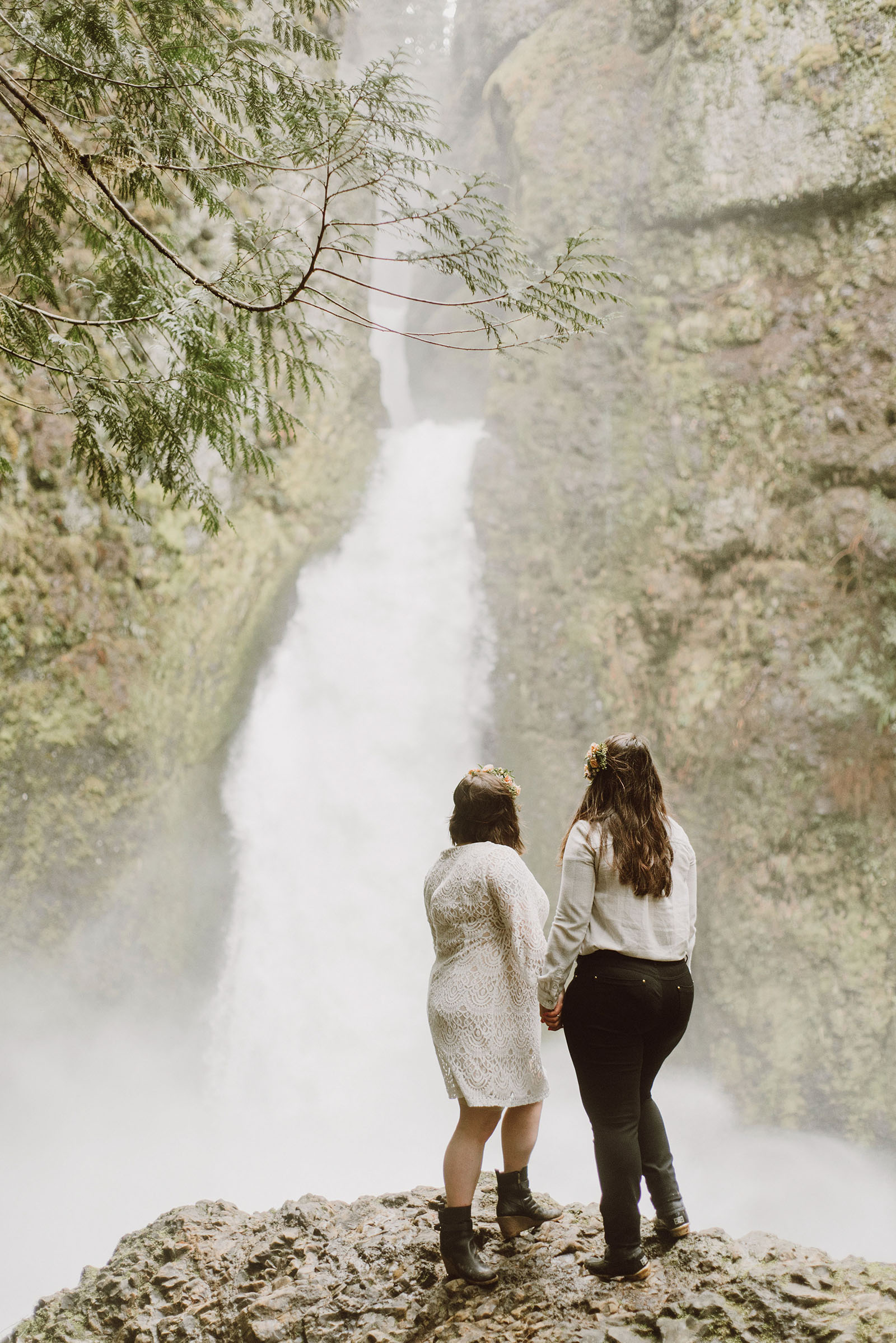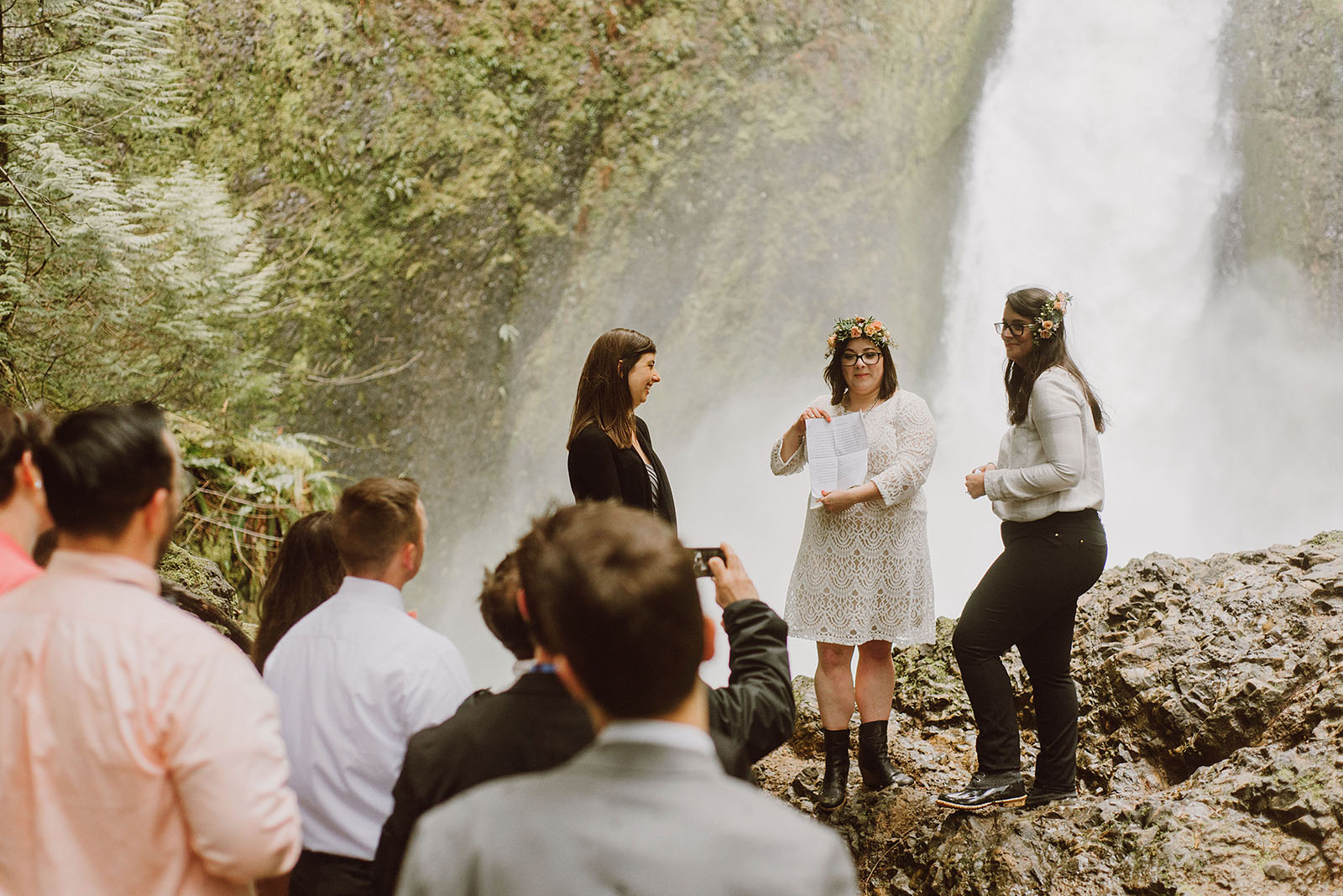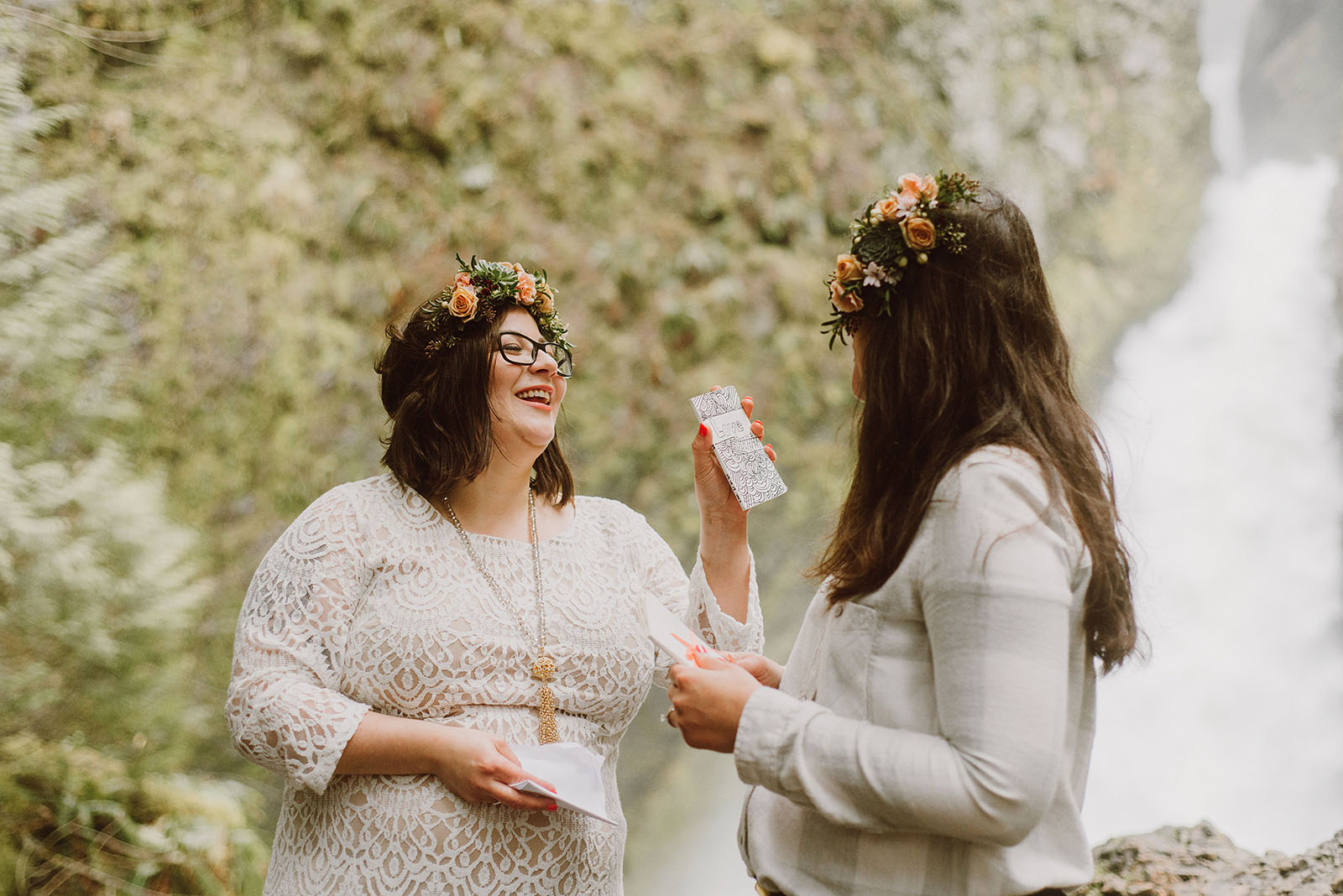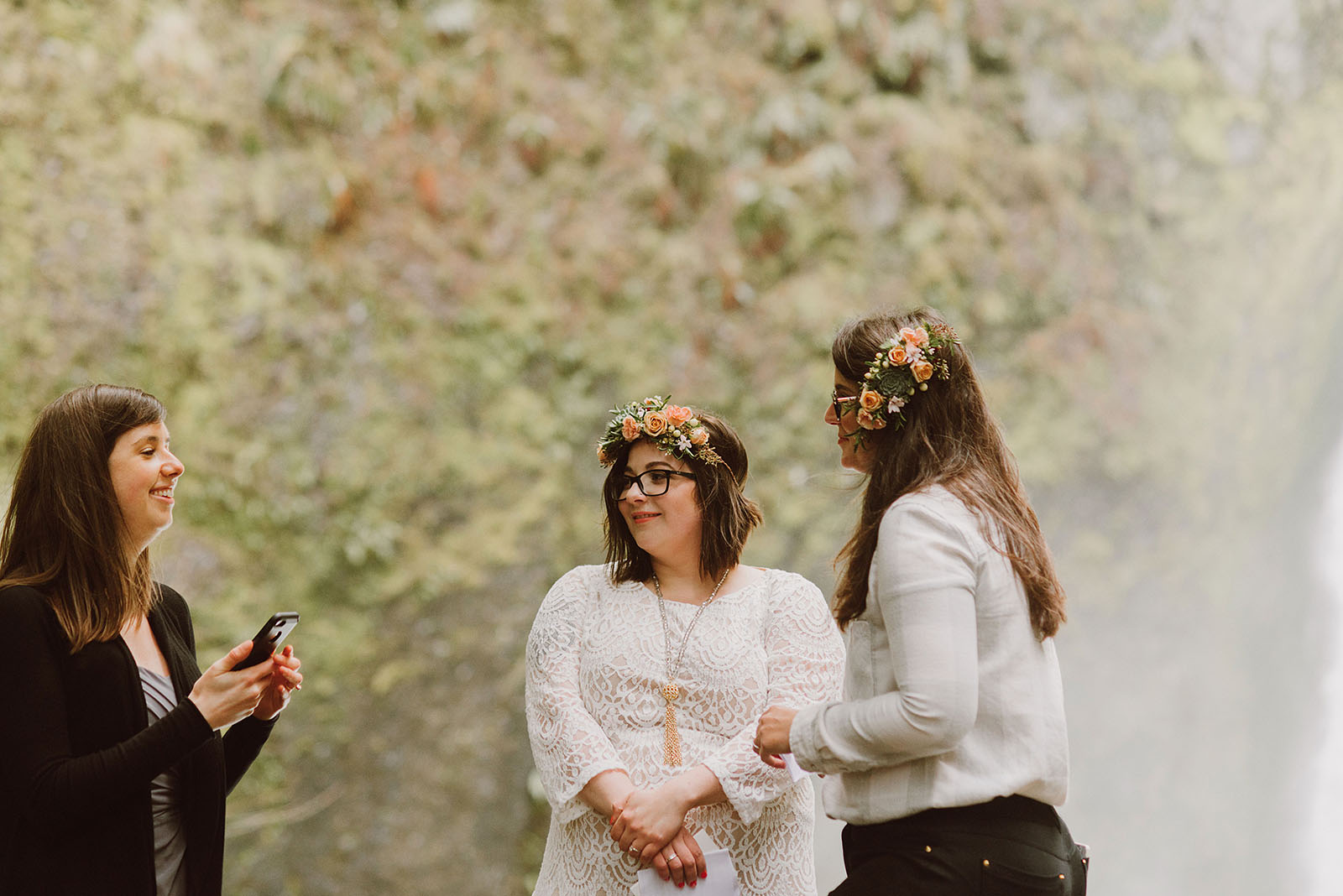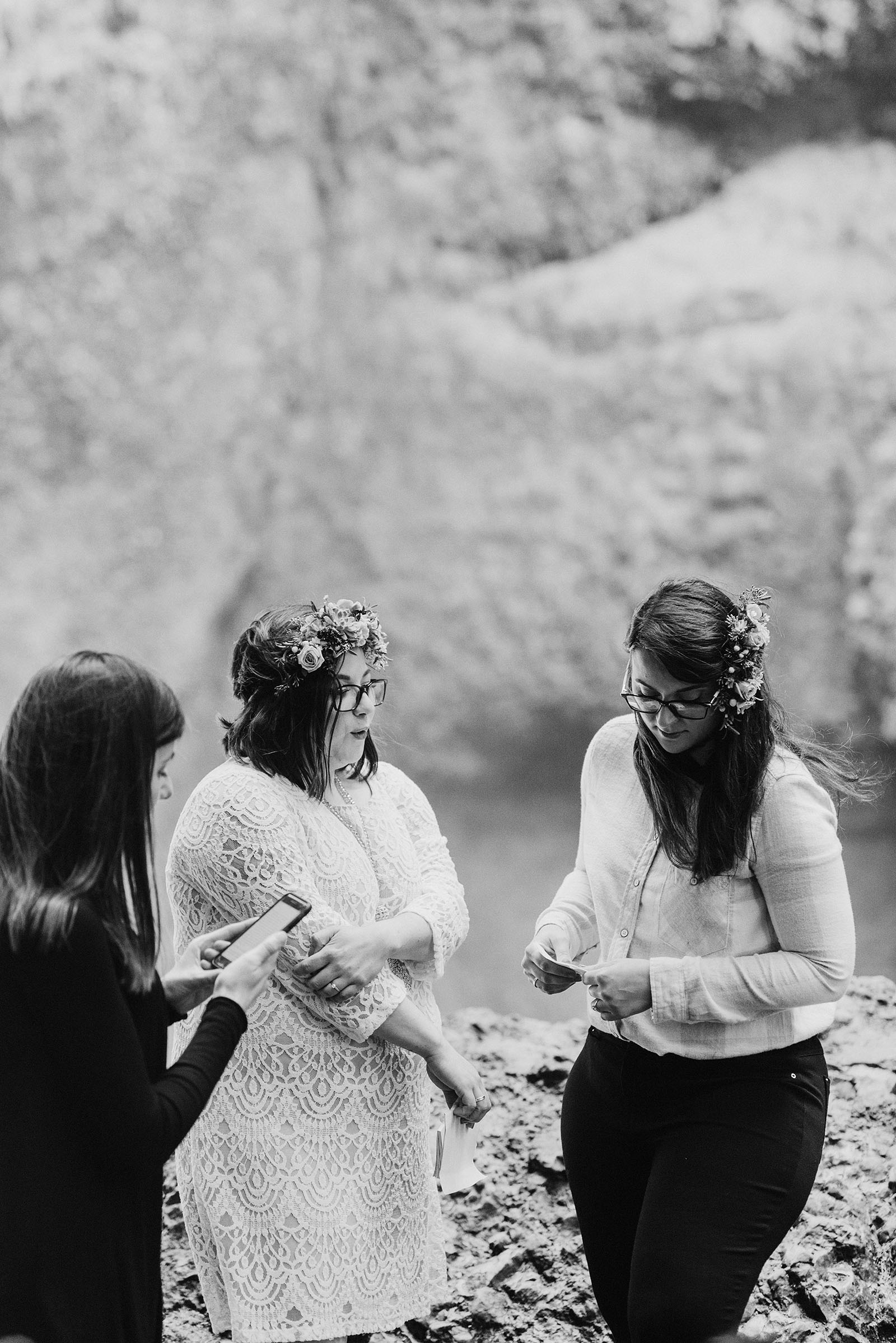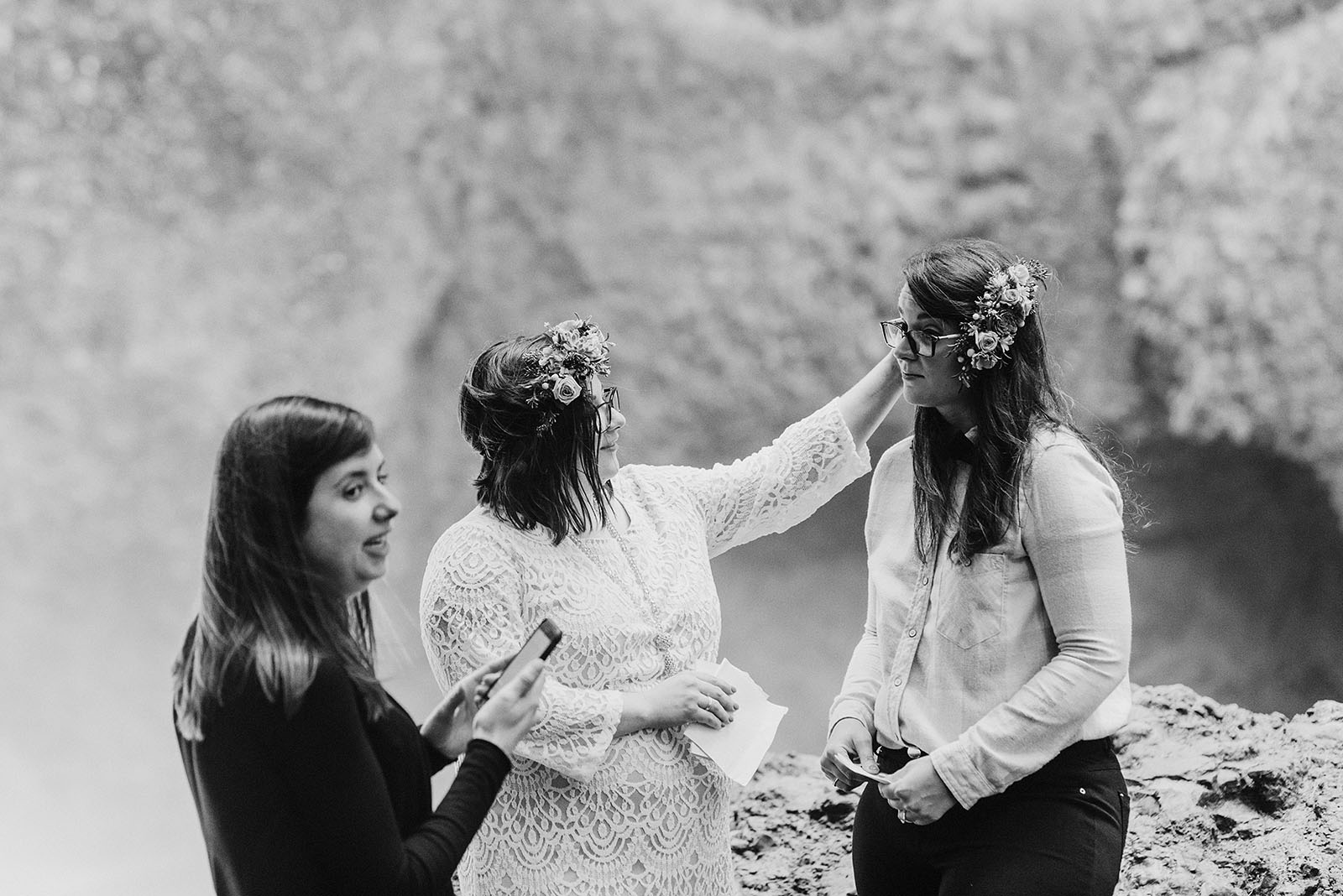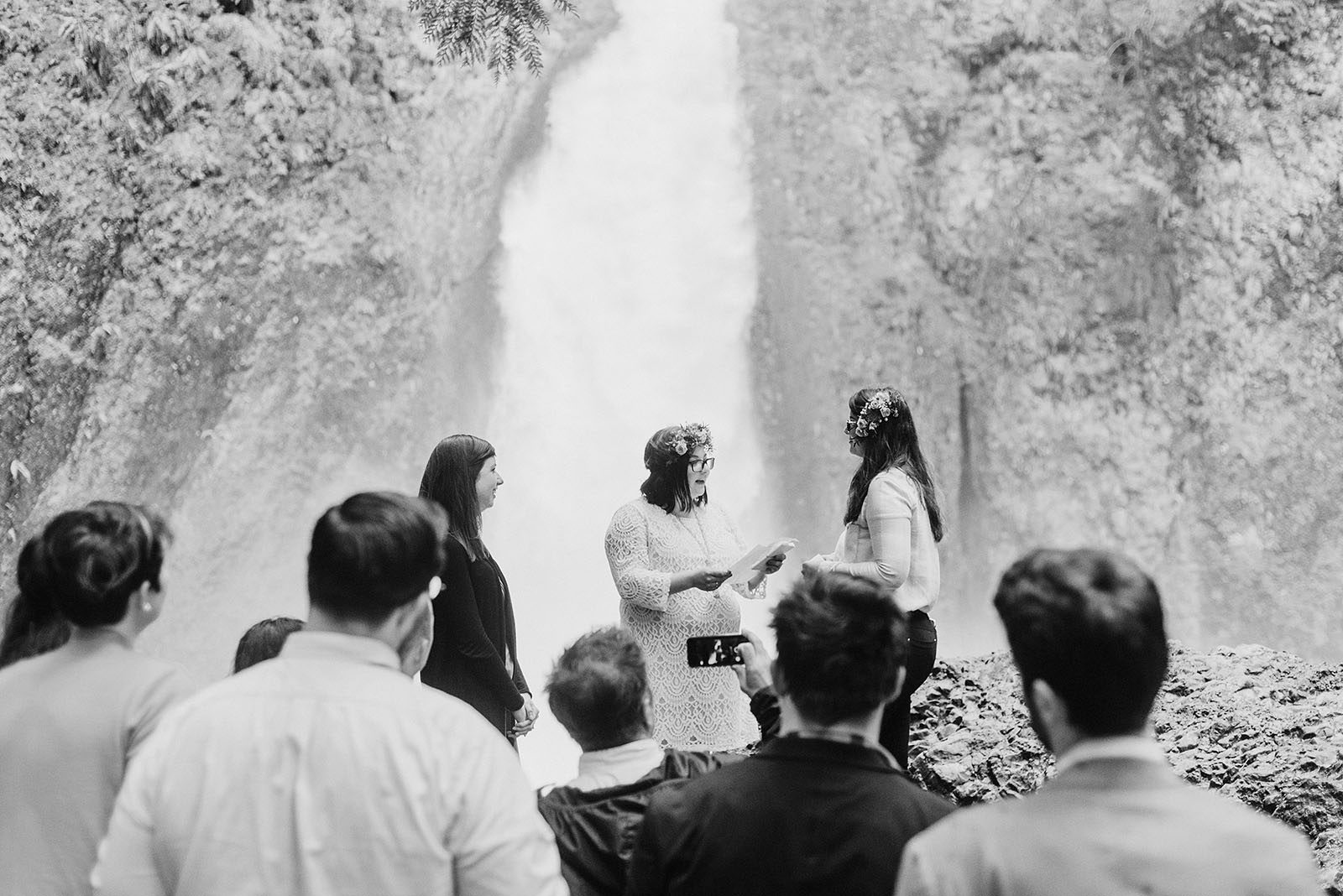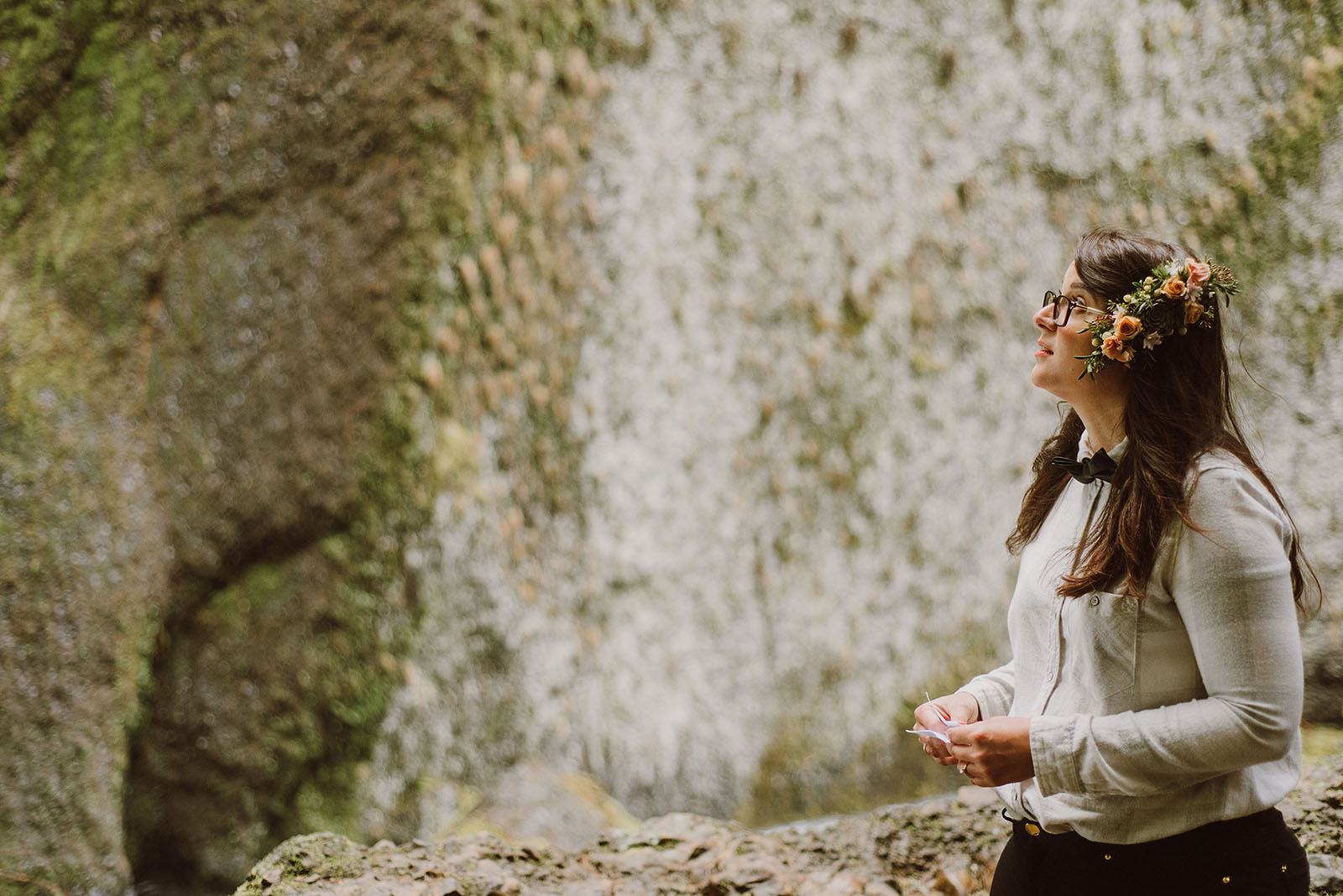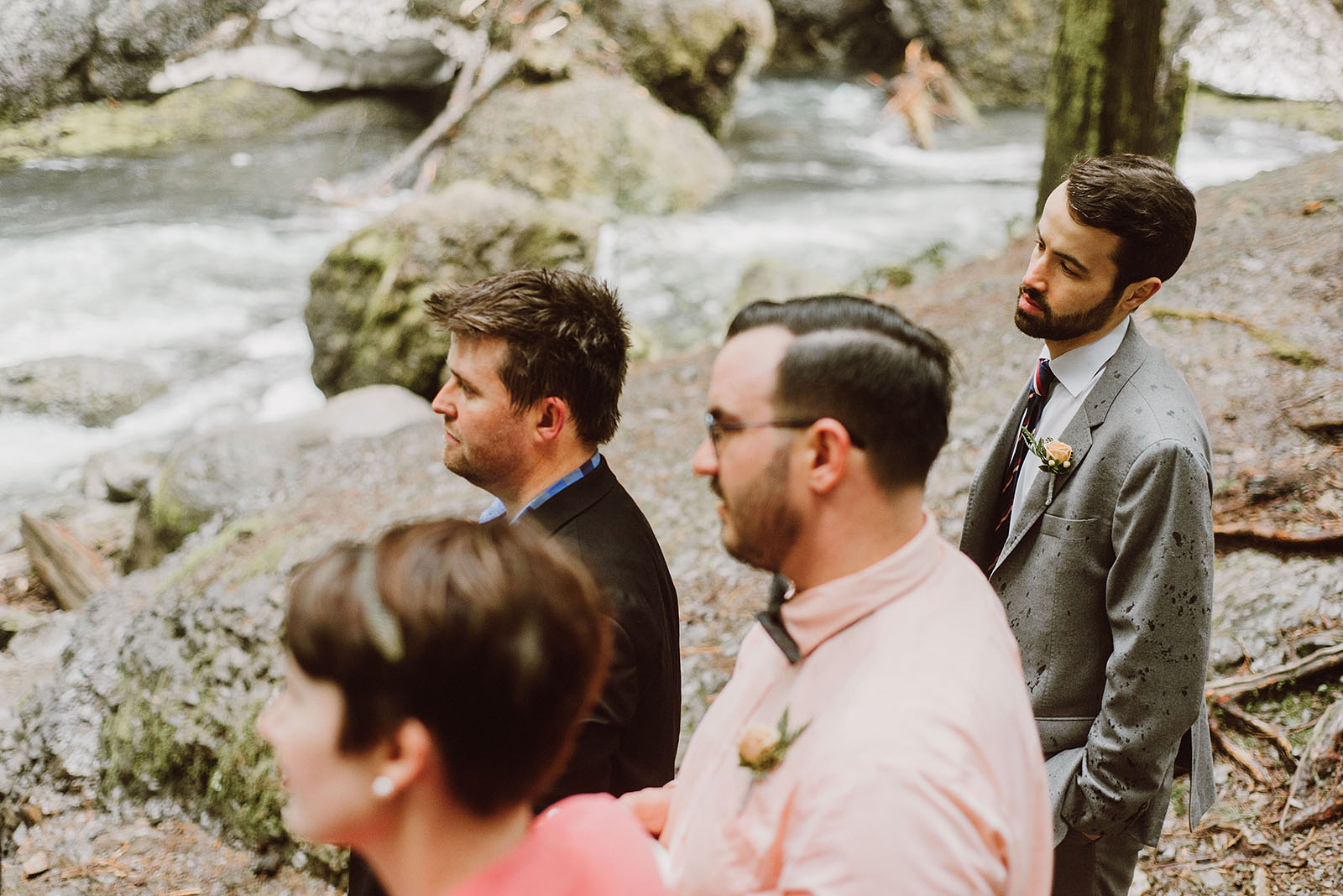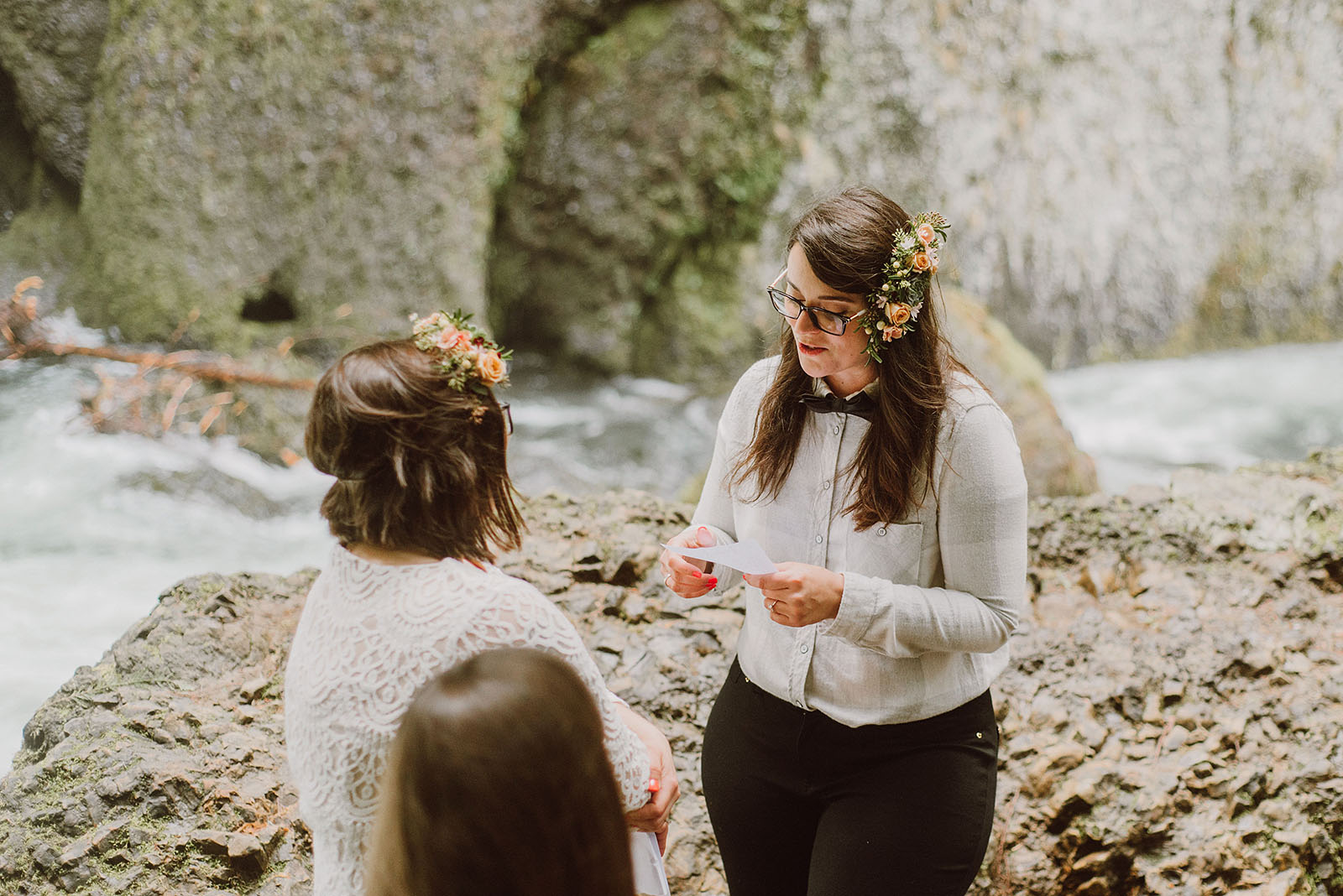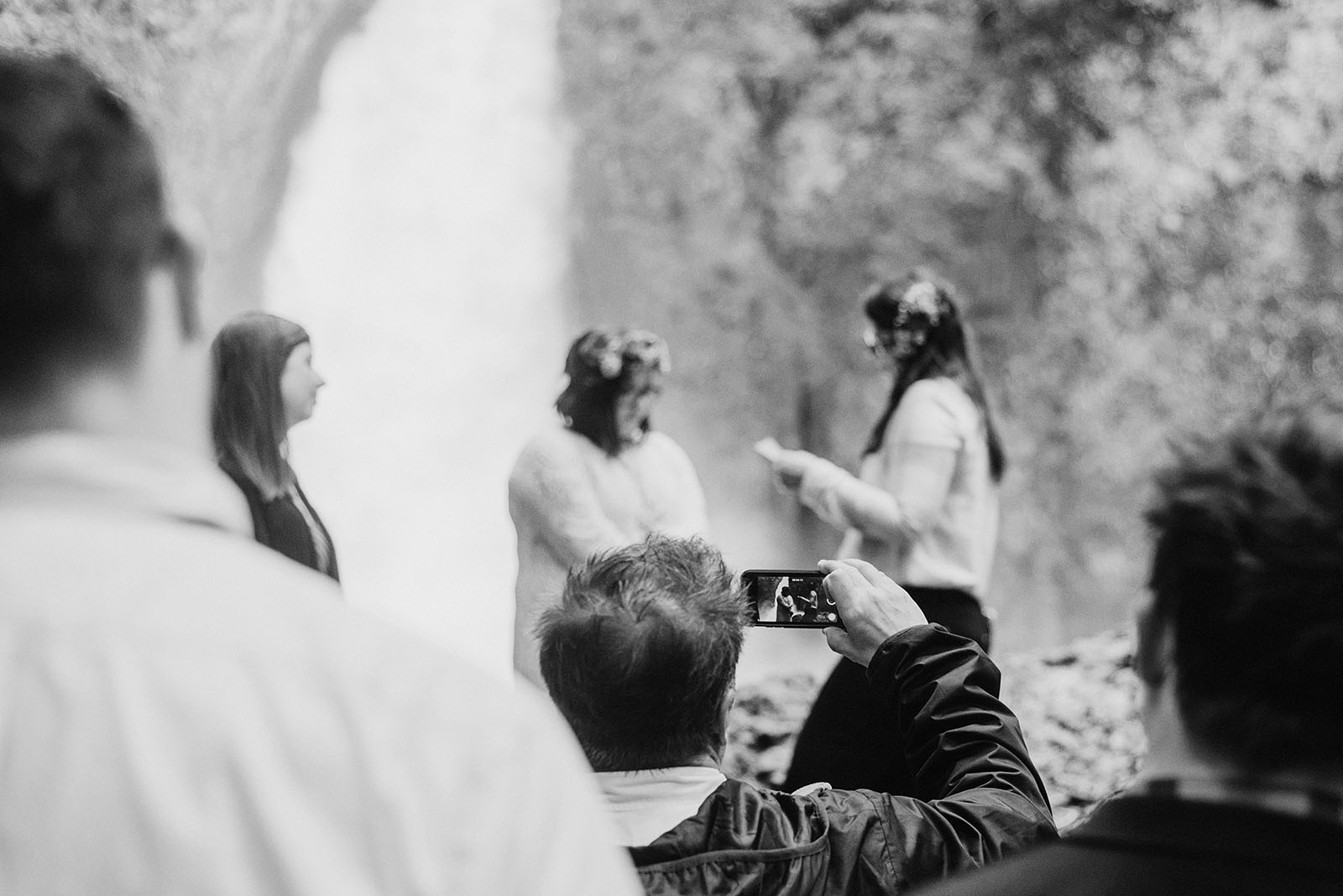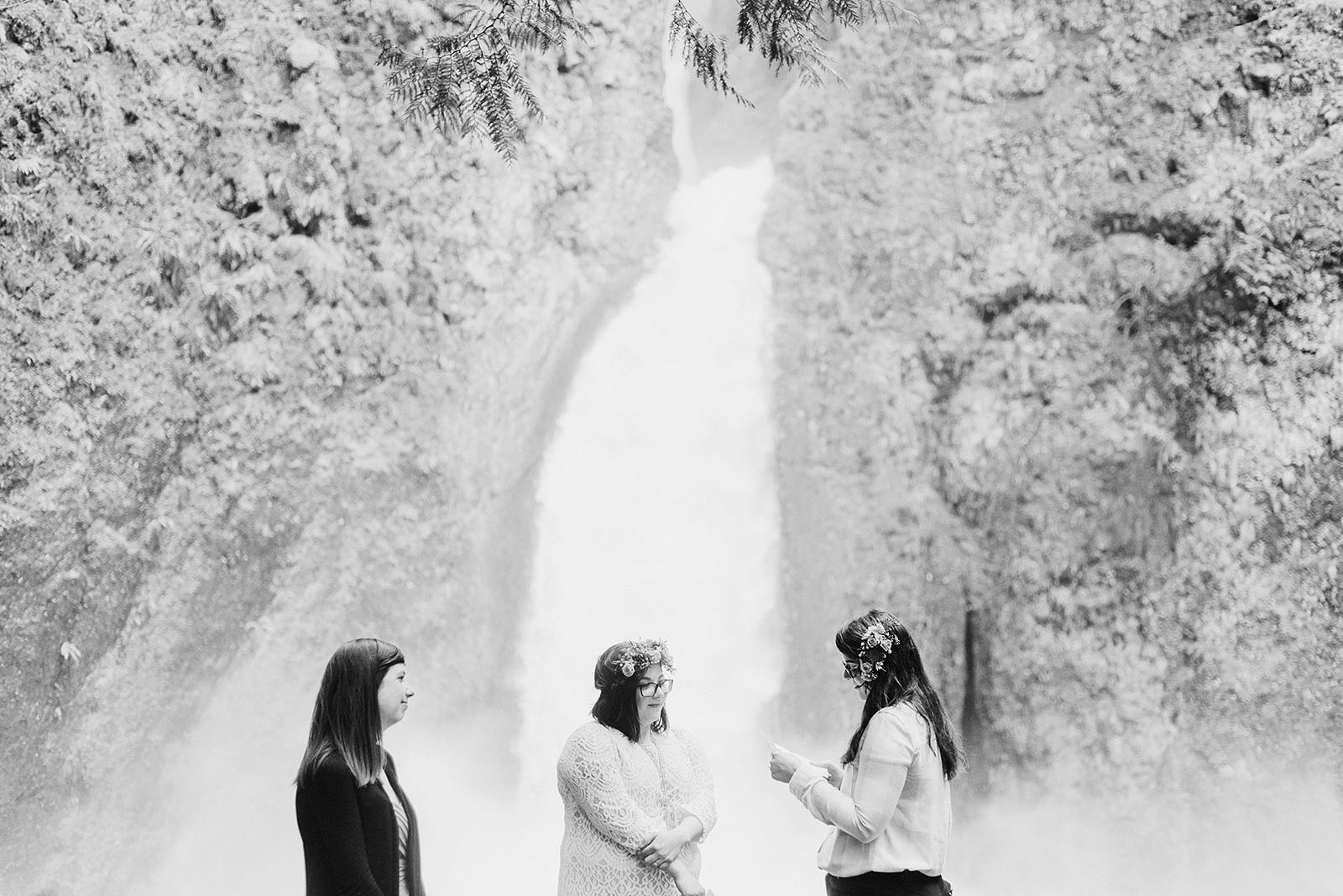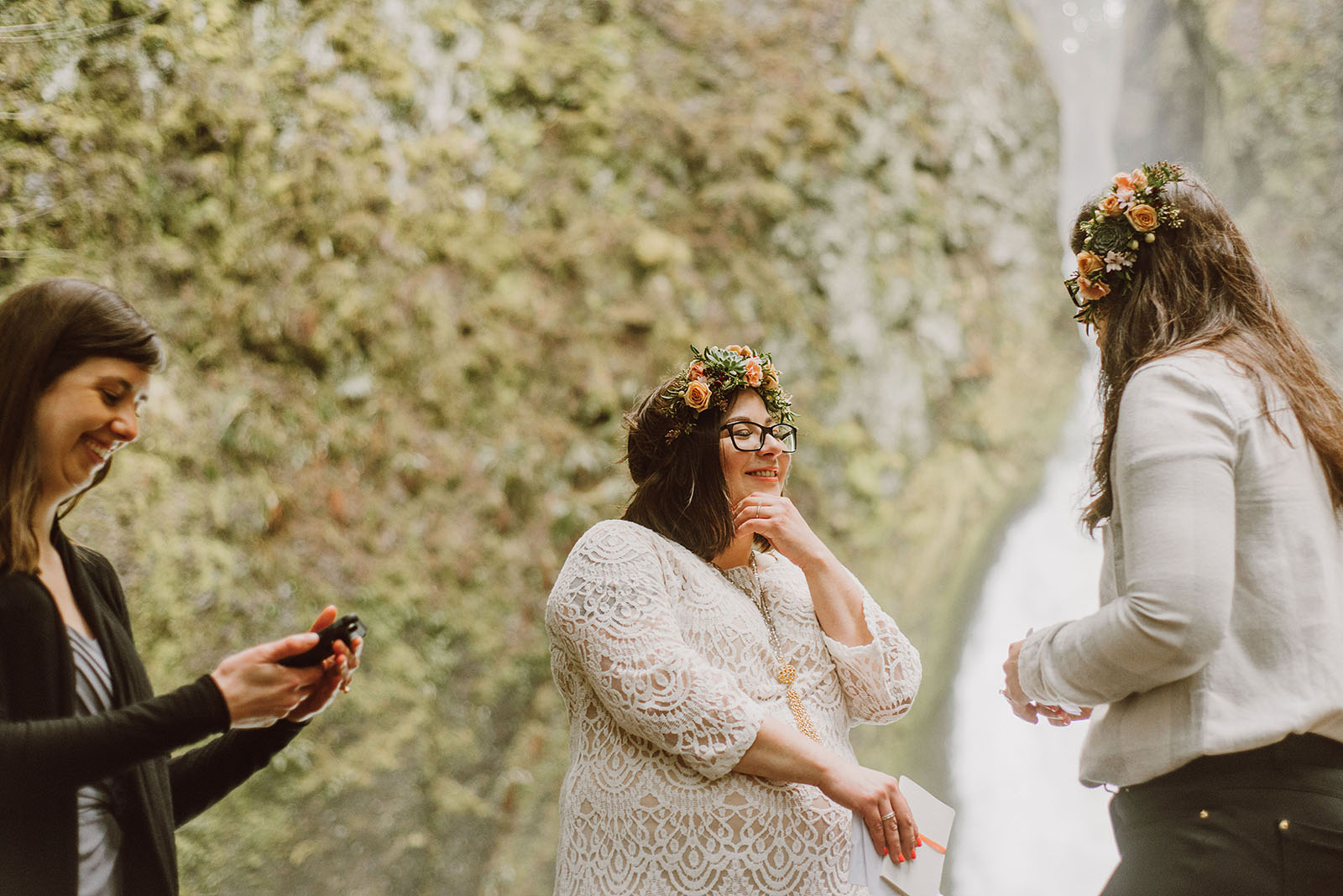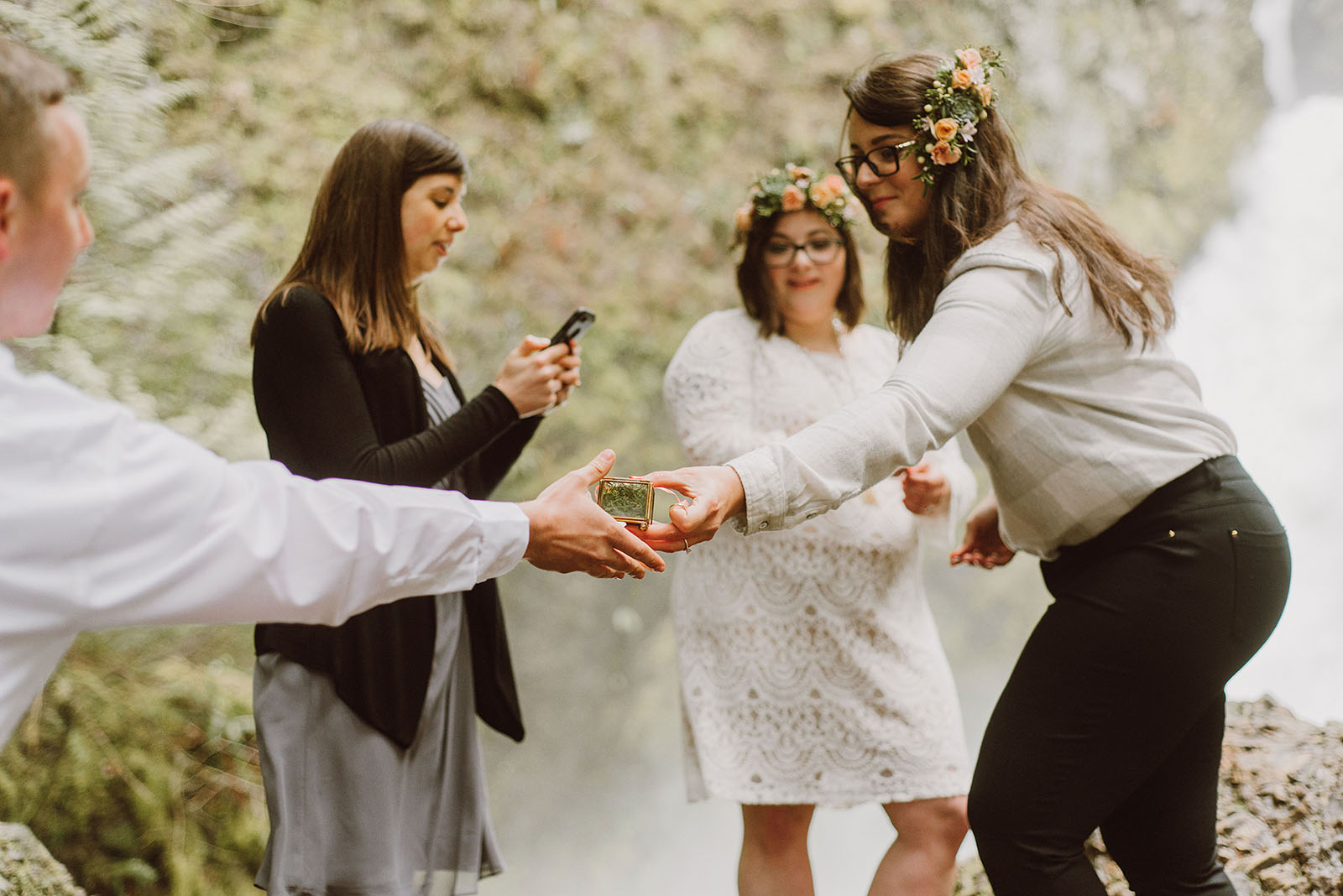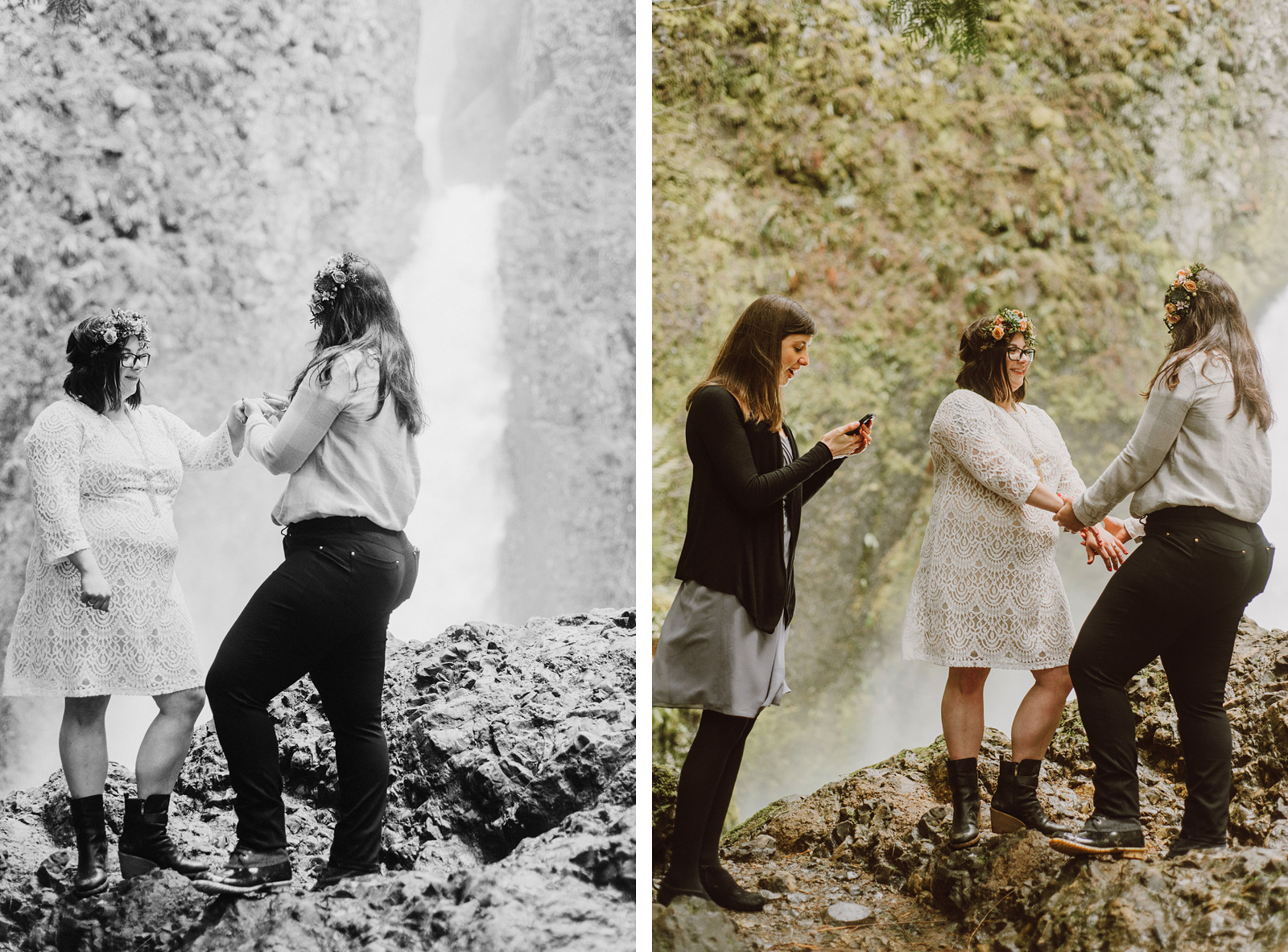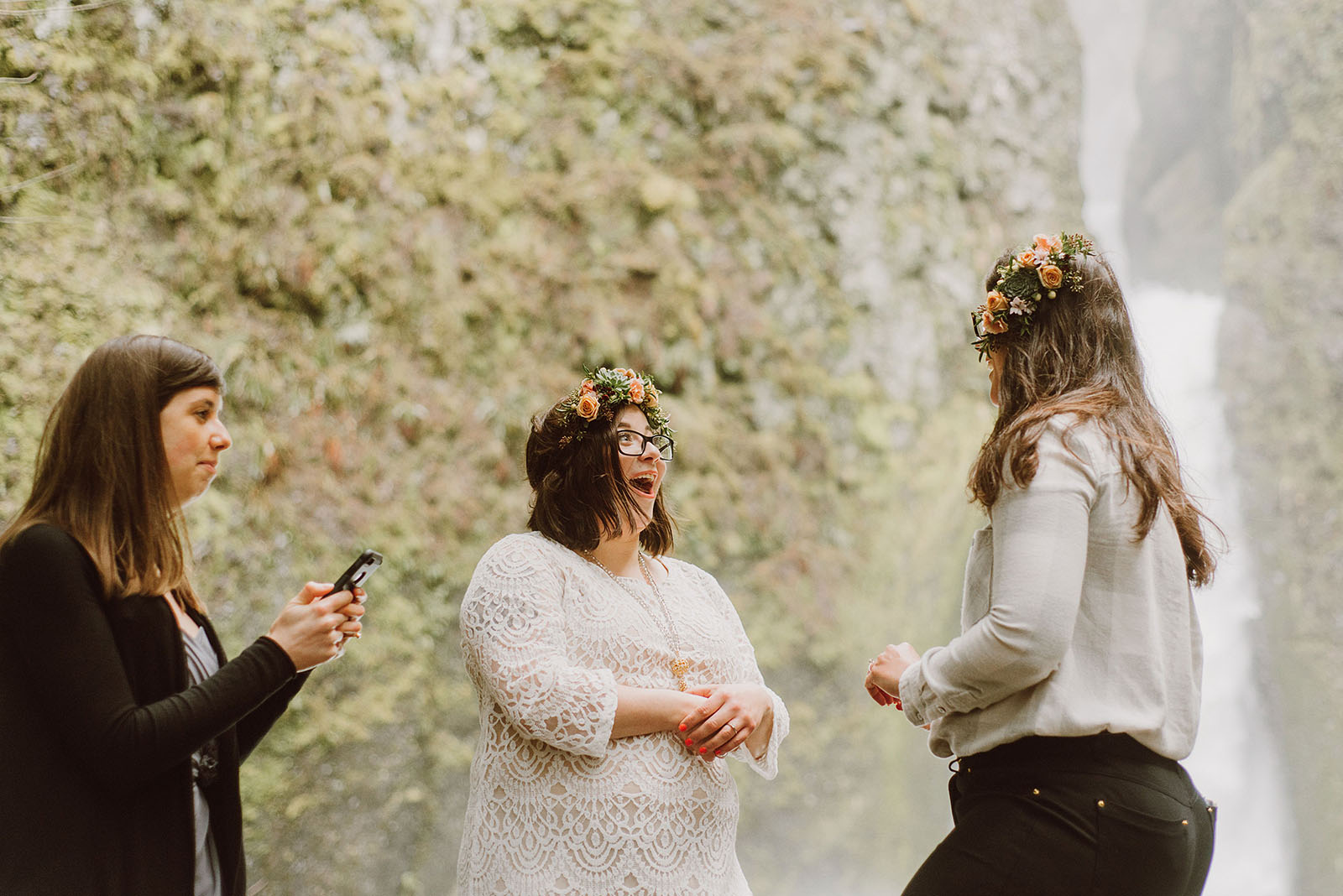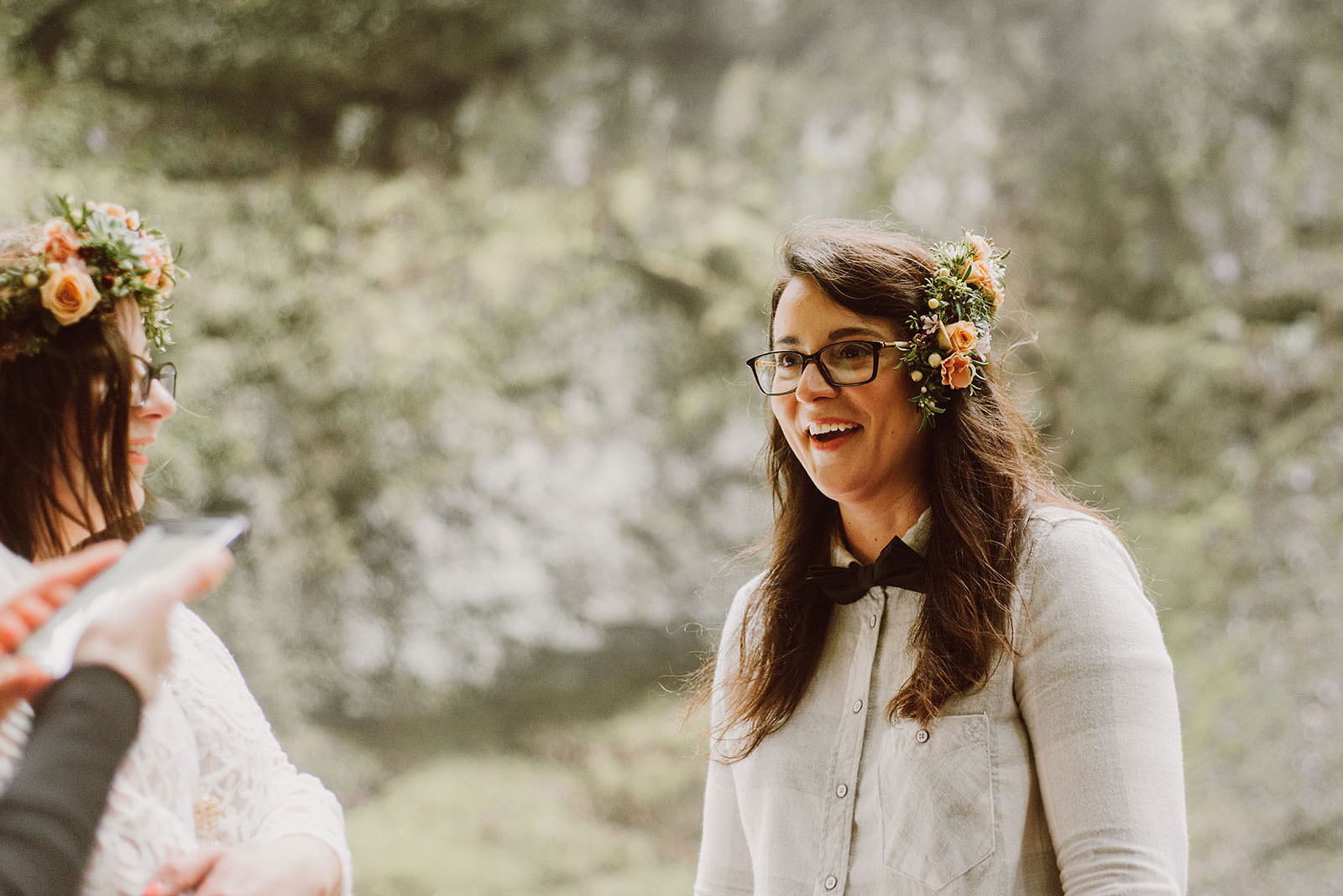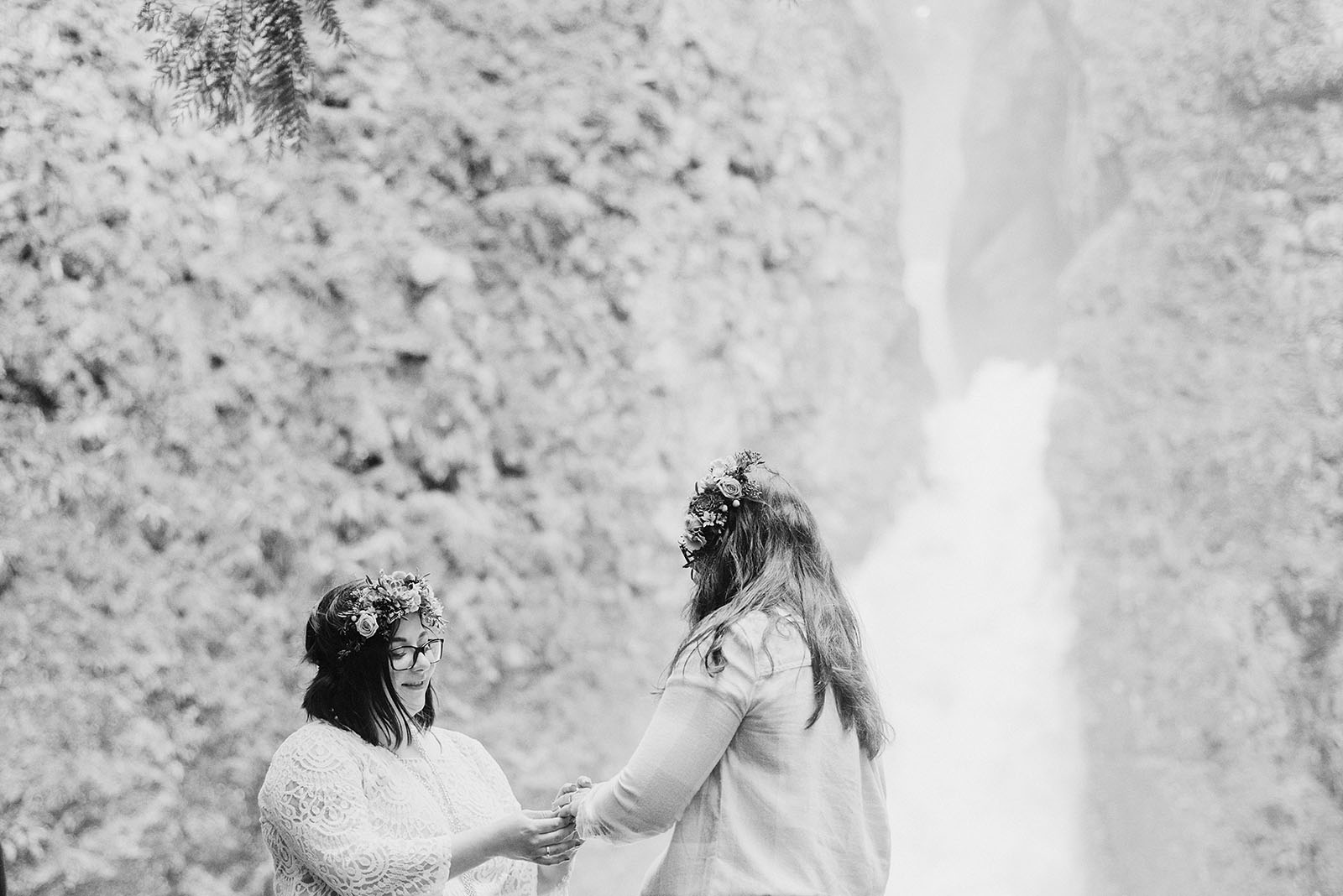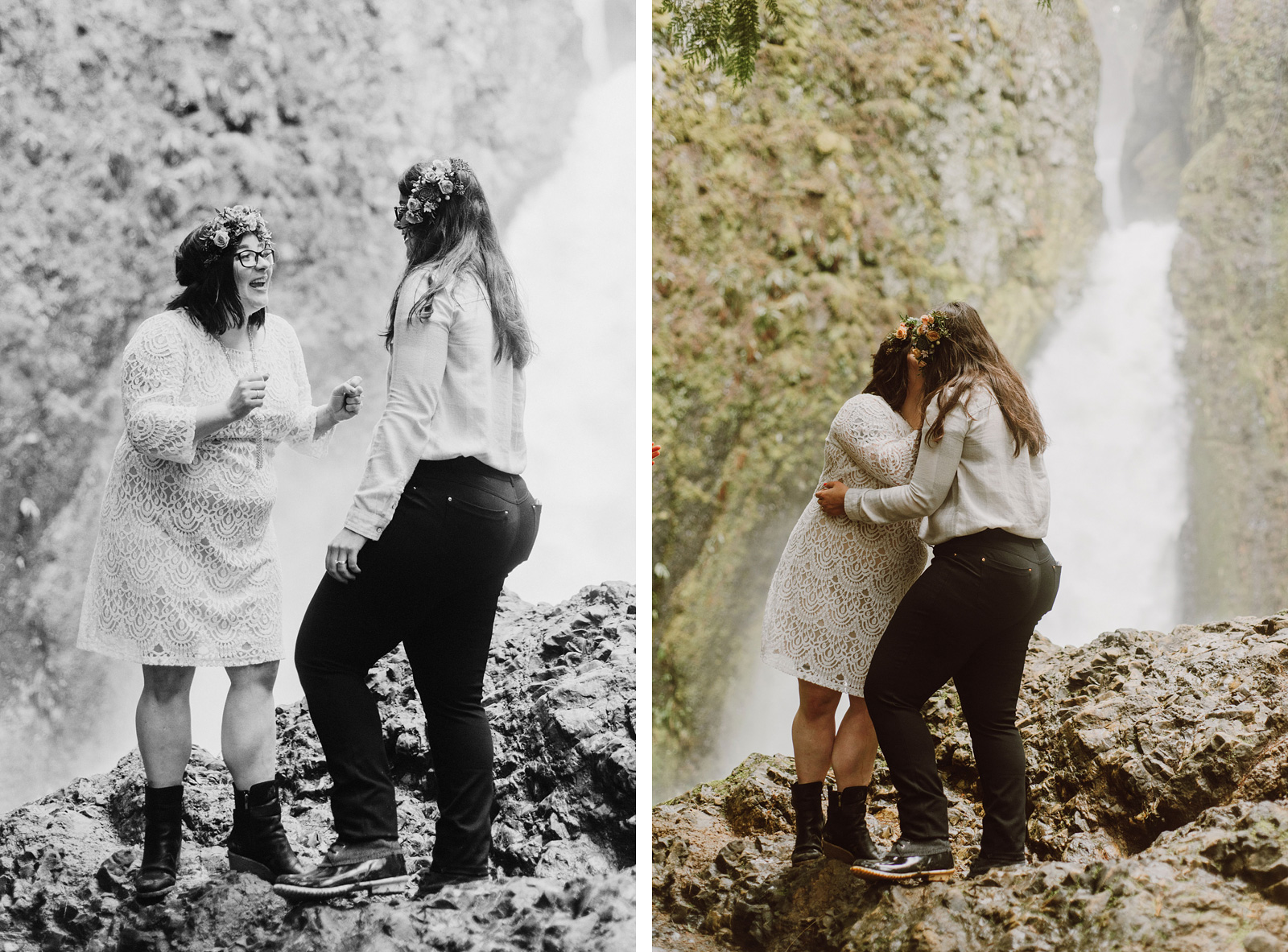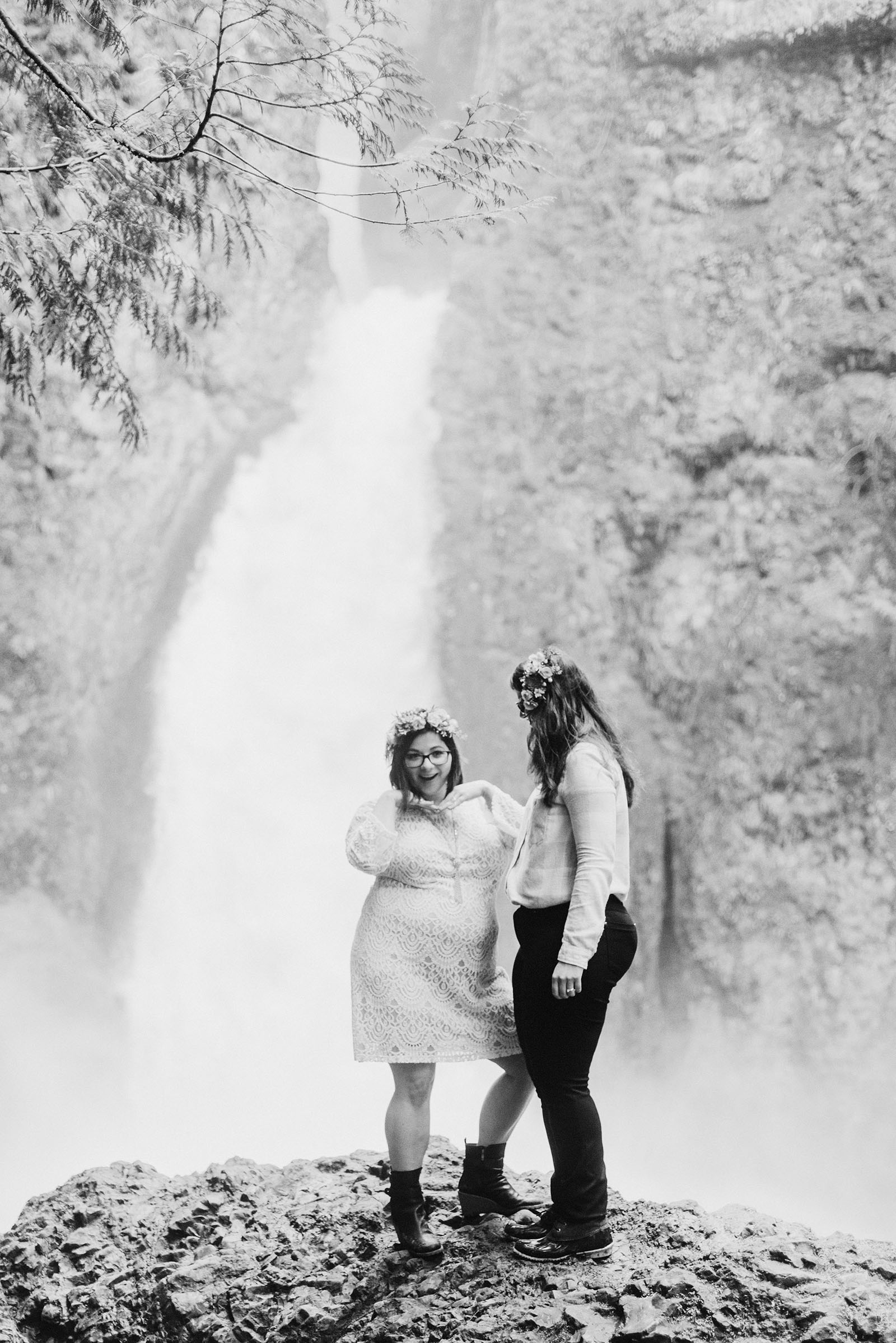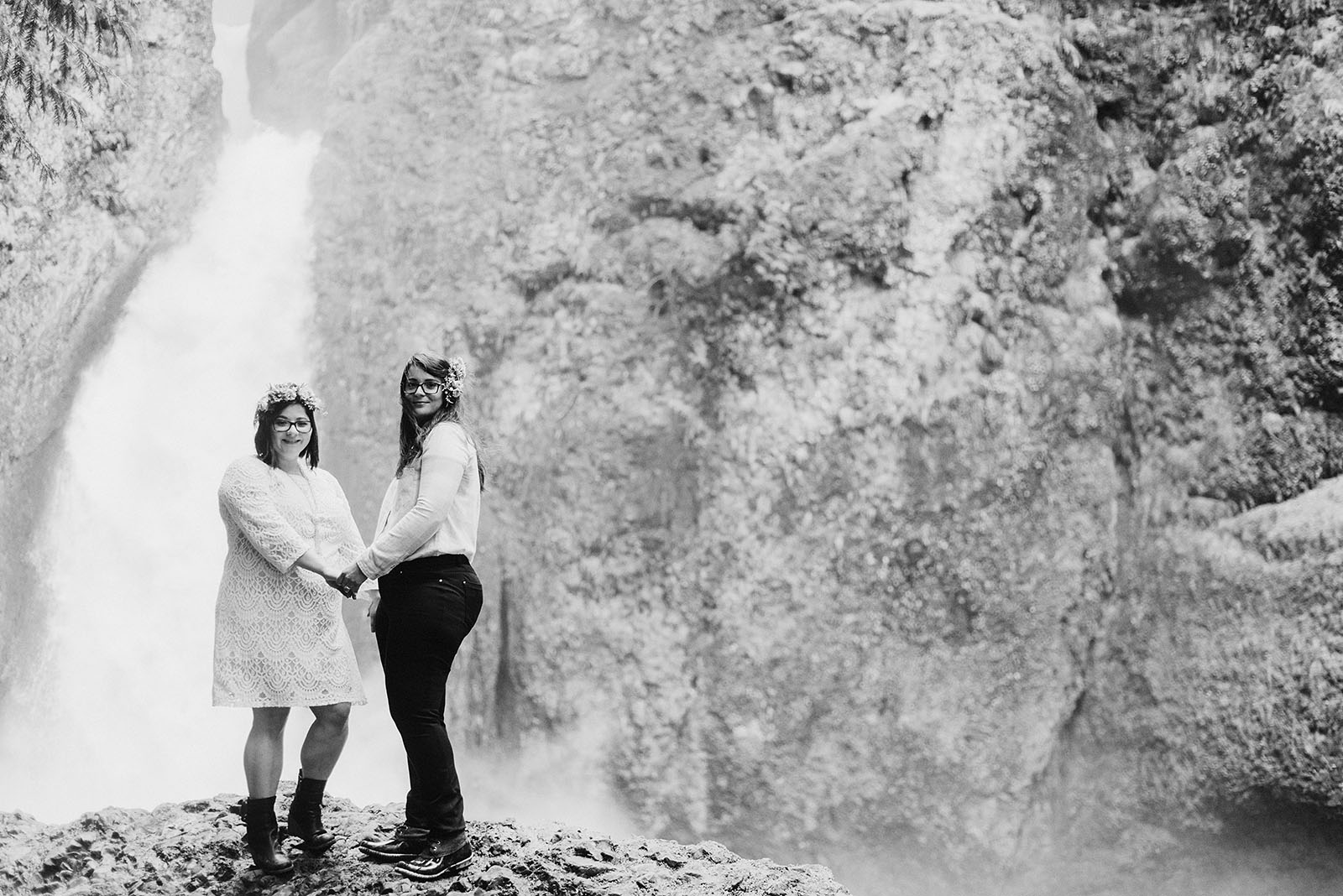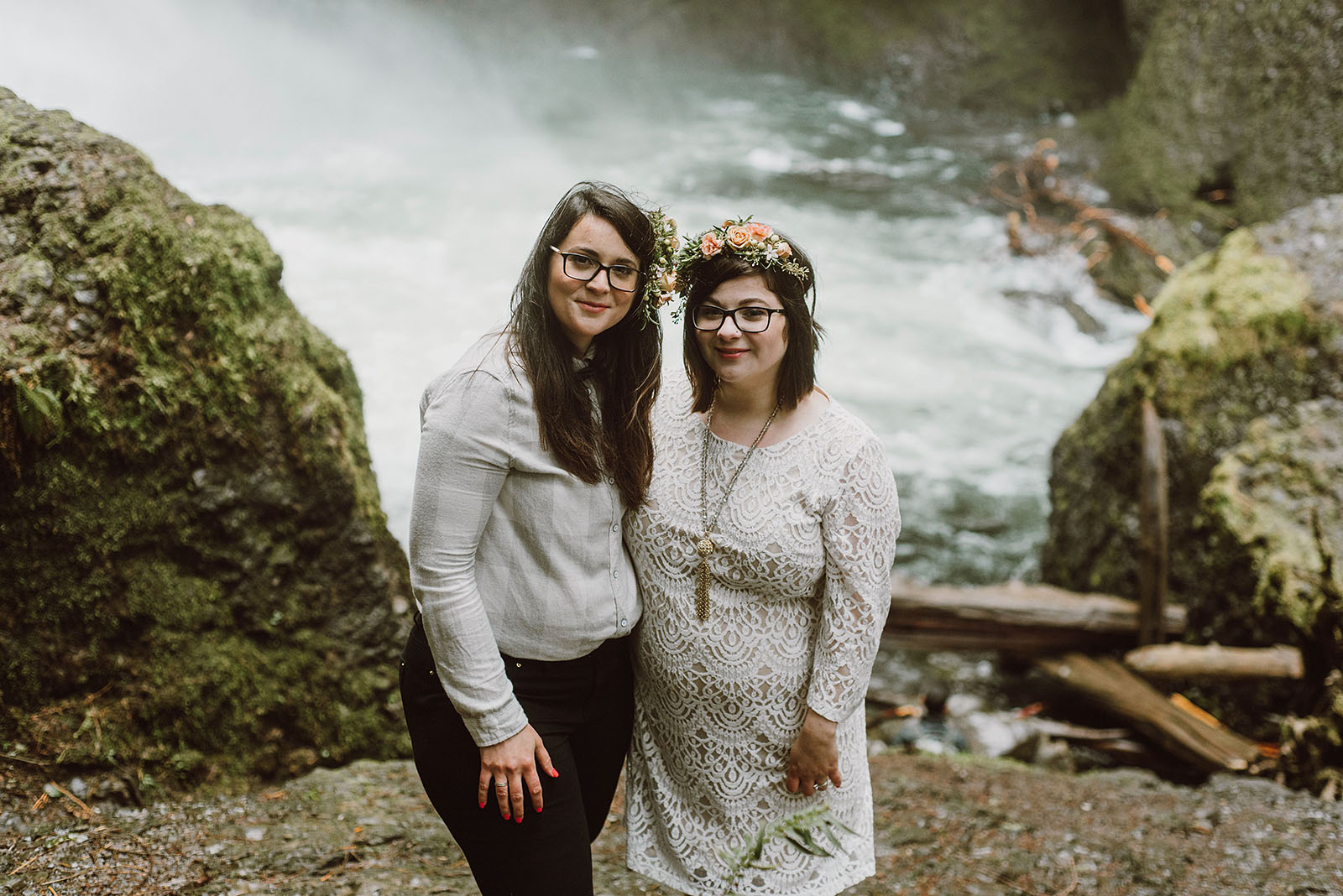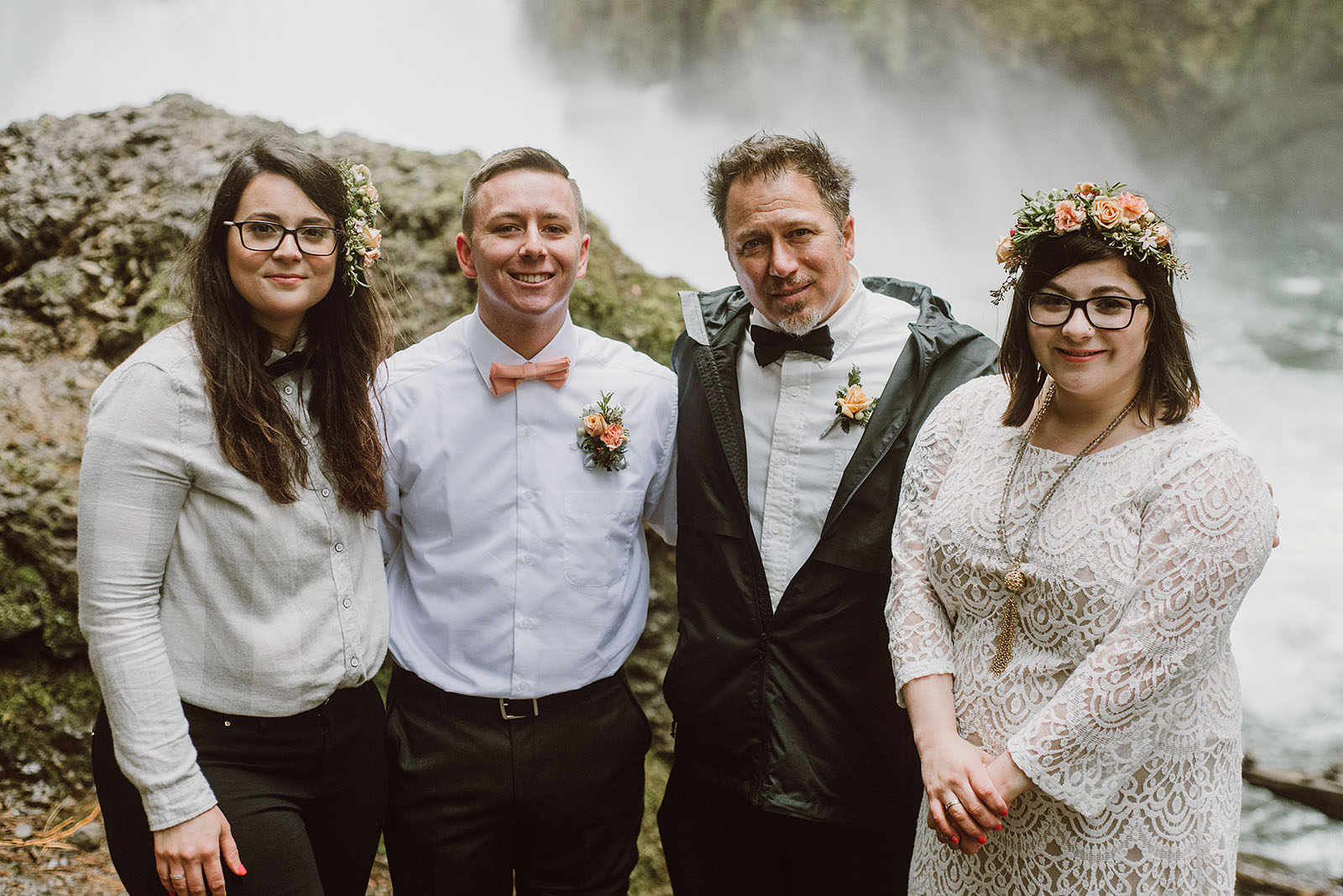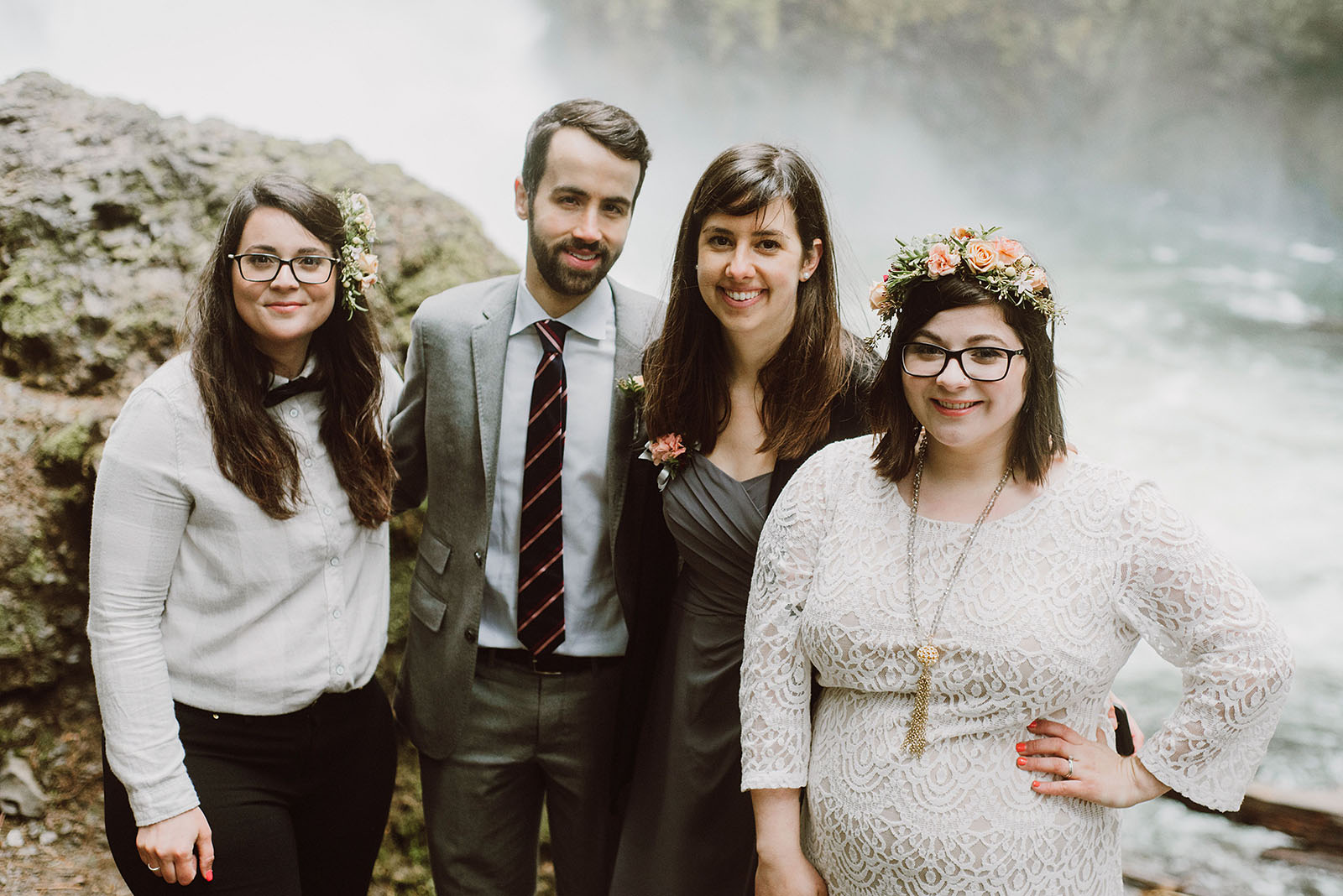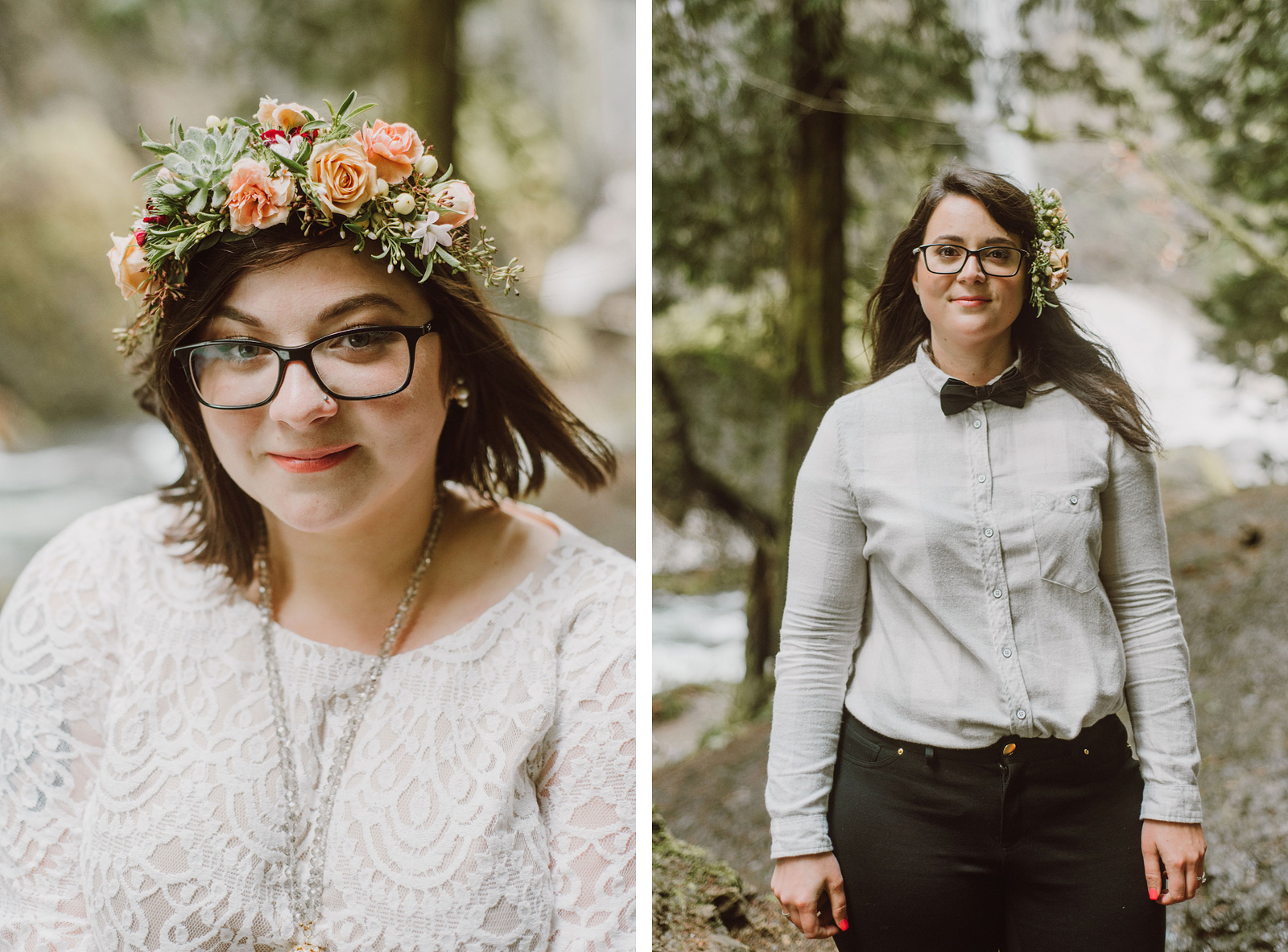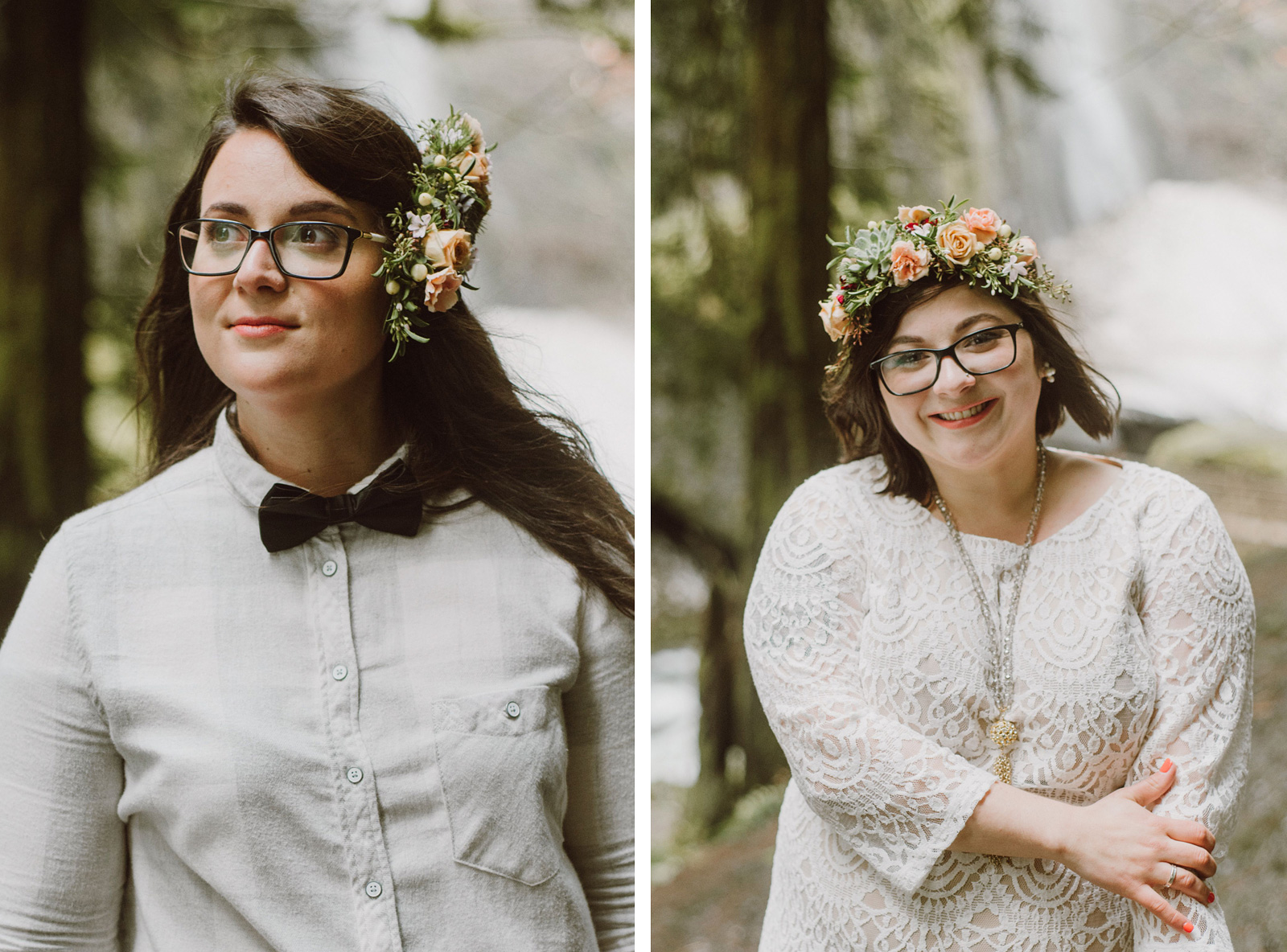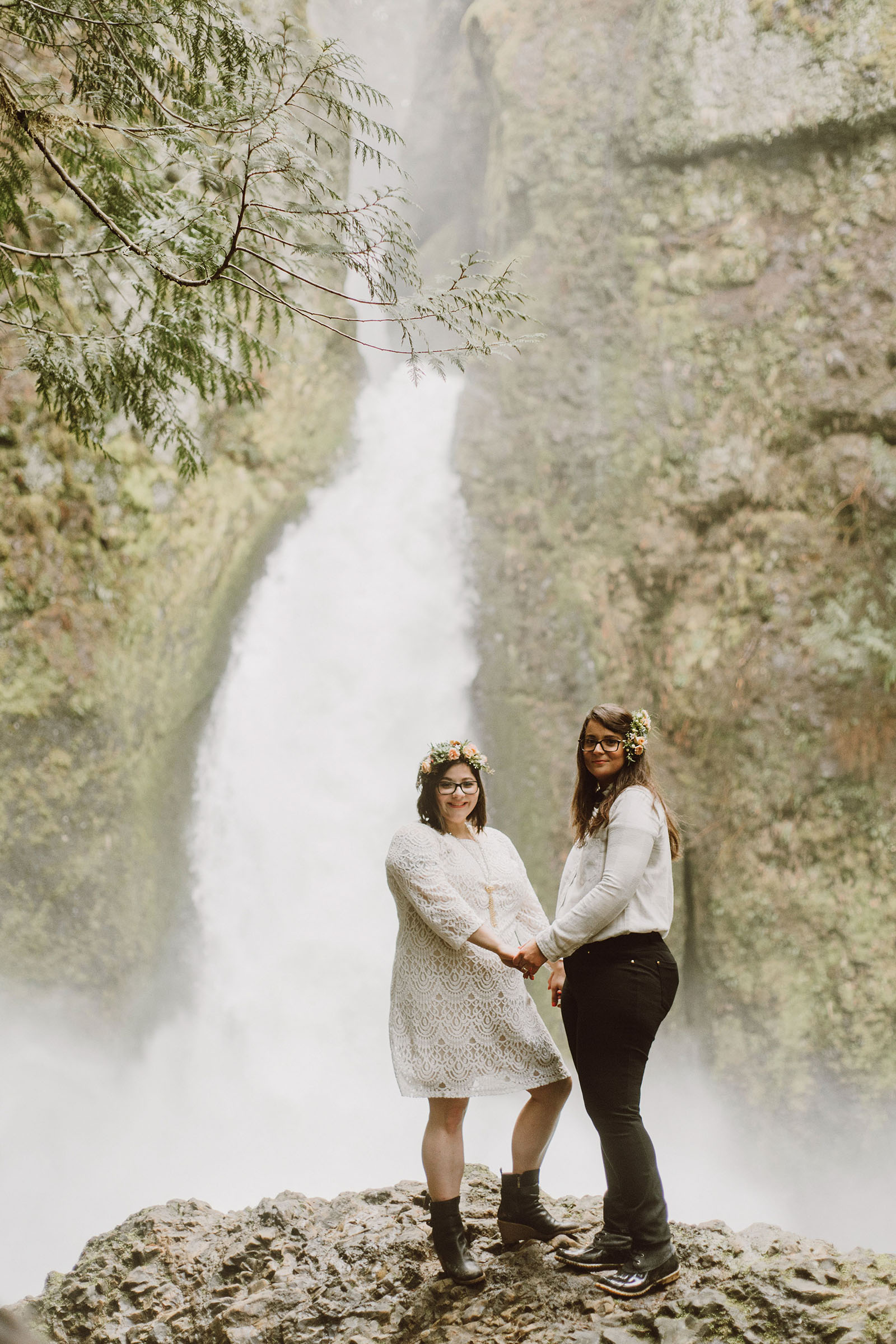 Portland Waterfall Elopement Vendors & Resources