Sadly, I don't have anymore photos of Brianne to share. Yes, I was totally willing to milk that for all it's worth. But I do have the next best thing: FOOD! Which is what almost an entire roll of film I got back was made up of. These were all shot over the summer after Ben re-united me with his grandpa's Canon AE-1.
Croissant from Grand Central Bakery, and hot cereal with milk, honey and plums.
Stumptown coffee, fake bacon and homemade blueberry mini-scones.
My birthday breakfast with Chris, at Bridges Cafe.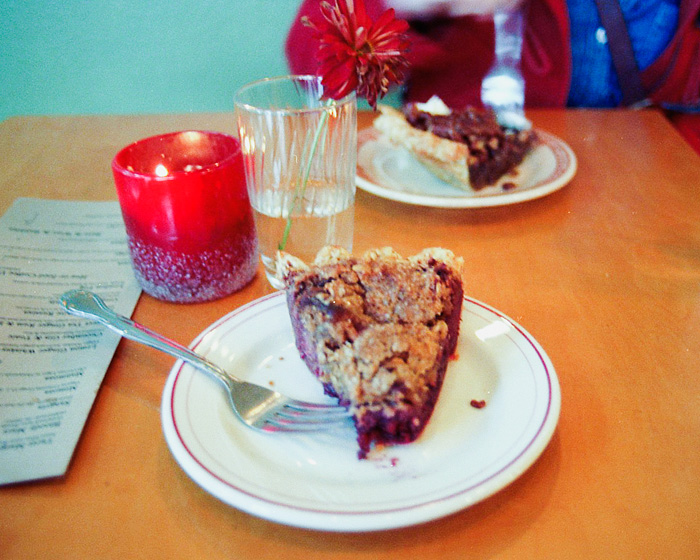 Coffee and pie with Brianne, at Random Order. It kind of turned into a "thing" — Can ya blame us?!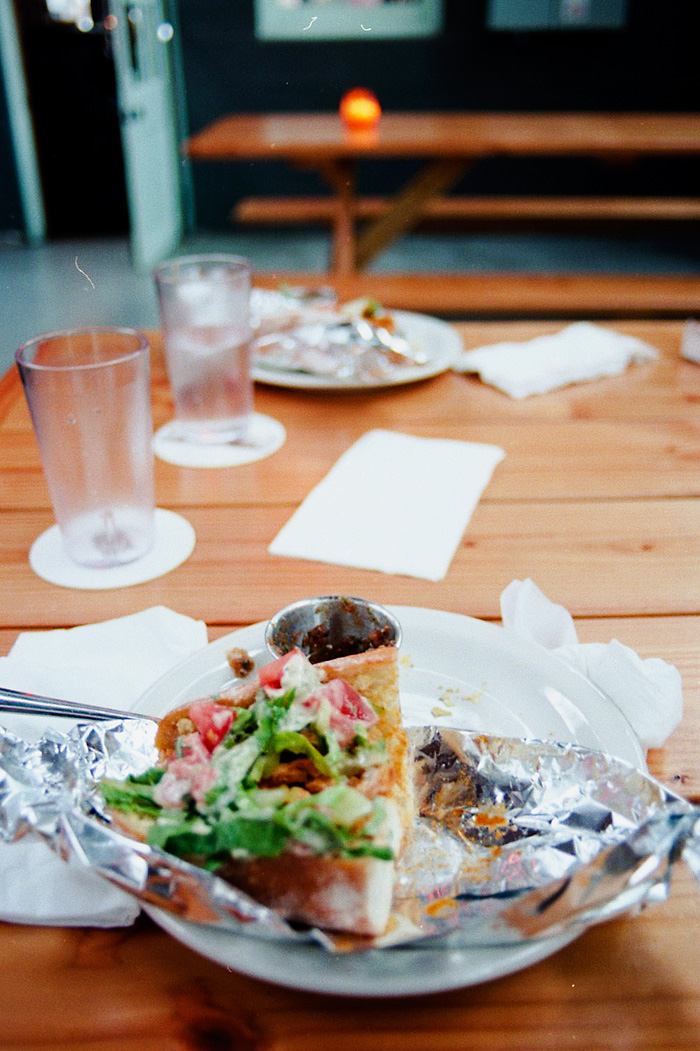 Seitan buffalo wing sandwich with Brianne, at the Sweet Hereafter.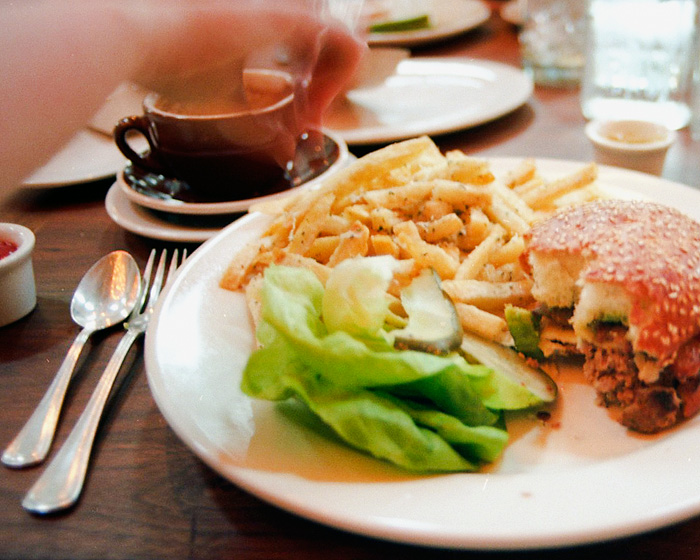 Allyson sneaking a french fry at the worst (and best!) possible moment, at Irving St. Kitchen.
Good times.