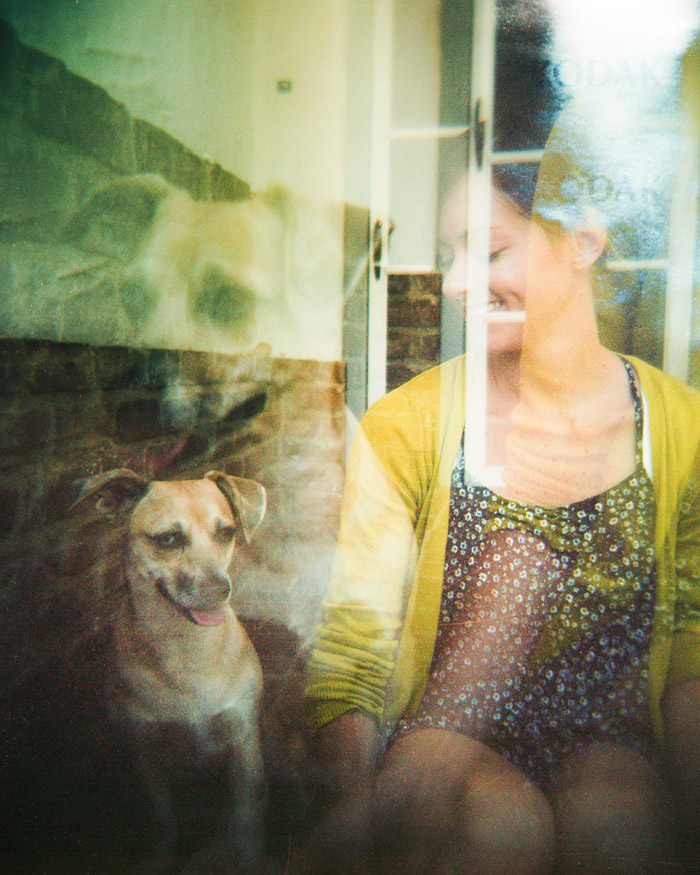 A double explosure* of Sir Didymus and Madam Poitras, enjoying a bit of shade on the front steps of the Little Yellow Door. I am lovin' that Laffy Taffy tongue Puff is showing off.
I sure had my work cut out for me when it came to removing dust from this scan. If I had a catchy nickname, like The 10 Cent Designer or The Hungry Detective it'd probably be "The Irresponsible Photographer," or better yet– "The Lazy Scanner."
Thanks to my laziness, though, I had the lightbulb idea to start drafting a post about scanning photos from negs and how I like to quickly/efficiently remove dust and turn ACR into my digital darkroom. It's been awhile since I did a Tips & Tricks post, so I'm looking forward to it.
Soon! Till then, I'll keep pumpin' the blog up with my recent adventures in film.
Camera:
Holga 120s
Film:
Kodak Portra 160NC
Scanned from a negative developed by
Blue Moon Camera & Machine
* Originally a typo, but upon later review I decided that "double explosure" is my new favorite term.