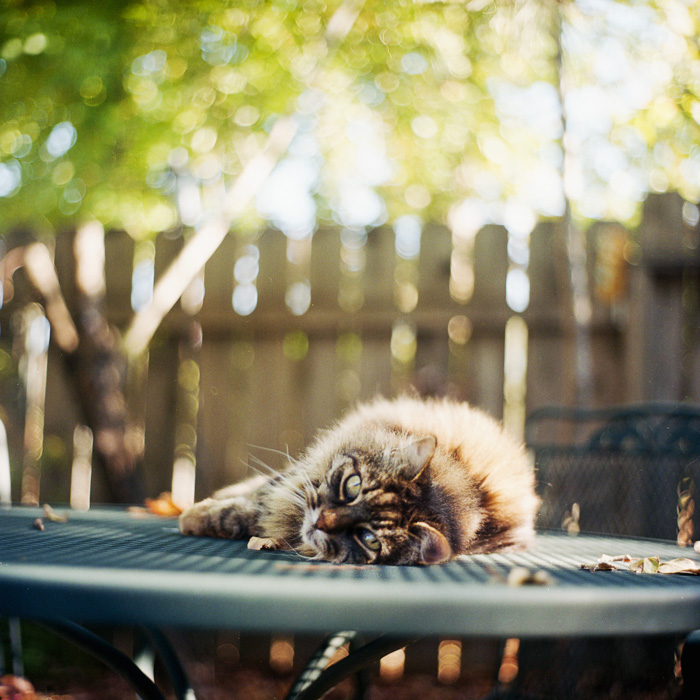 This weekend one of the cat's Chris grew up with was put to rest. Her name was L.C., which stands for "Lindy's Cat." A little over a year ago Chris's childhood kitty, Eddie, also passed away.
This was the last photo I got to snap of L.C., napping in the front yard of the Big House as she so loved to do. Though, to be fair, it is quite rare to see her on such an elevated surface; her bed of choice was usually a pile of mulch or gravel.
Taken November 1st, 2010 at 3:20pm.
We'll be in California for a brief visit come April, and I'm already sad thinking about how they won't be there. I'm just thankful that they each got well over a decade of love and cuddles before it was time to say goodbye.
Rest in peace, L!
Previously…
Camera:
Rolleiflex 2.8C
Shutter / Aperture:
1/250, 2.8
Film:
Kodak Portra 400VC
Scanned from a negative developed by
Blue Moon Camera & Machine